One Step Ahead is a Ryujin Industries mission in Starfield.
Your objective is to use a data slate and upload a program at Celtcorp.
Here's a walkthrough and guide of One Step Ahead in Starfield.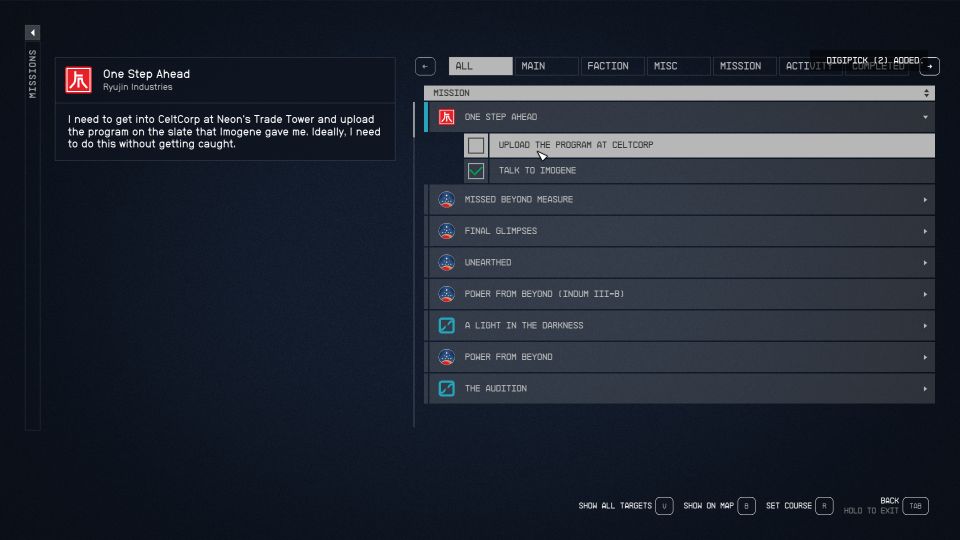 To begin the mission, talk to Imogene.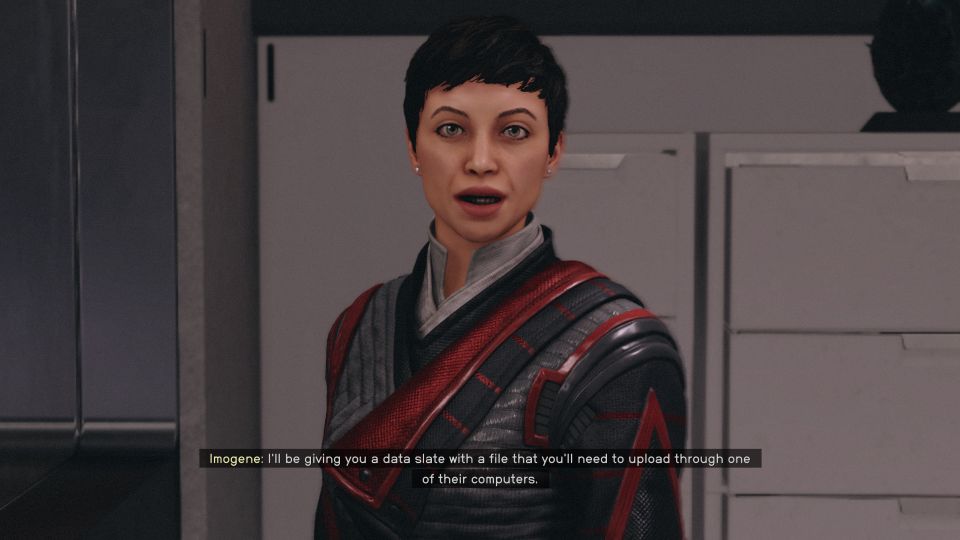 Upload the program at Celtcorp
Head to Celtcorp's office which is in Neon Core.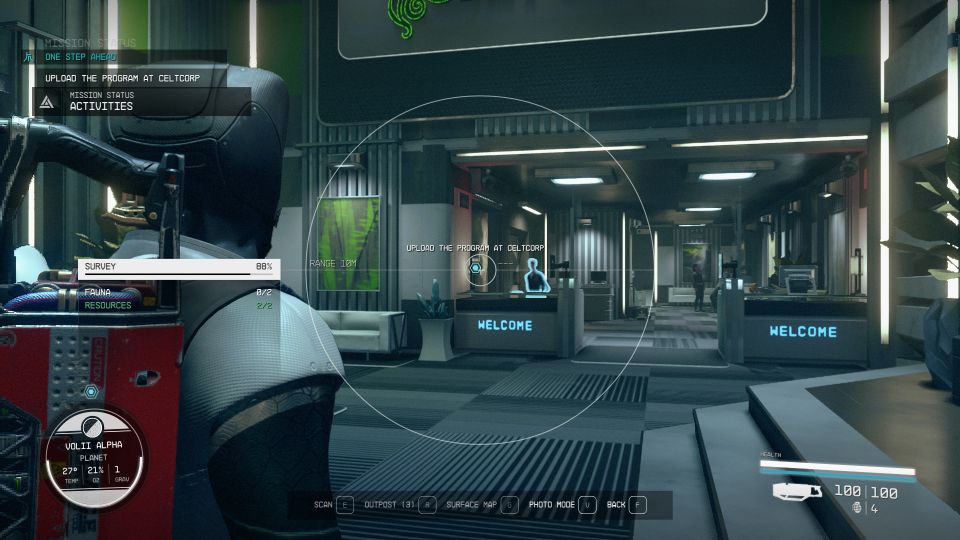 Look for the computer inside the office.
You may want to crouch and avoid detection while you're unlocking the computer with a Digipick.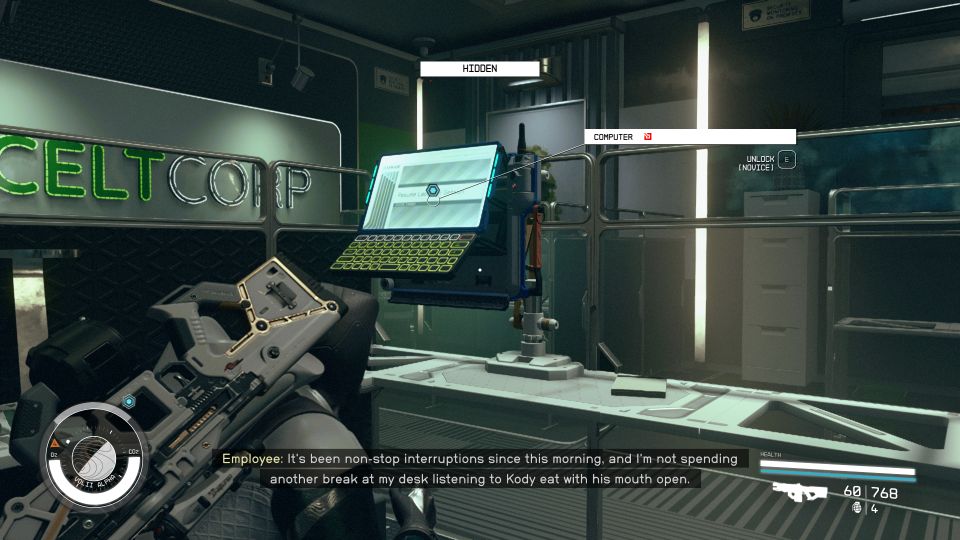 Upload the program.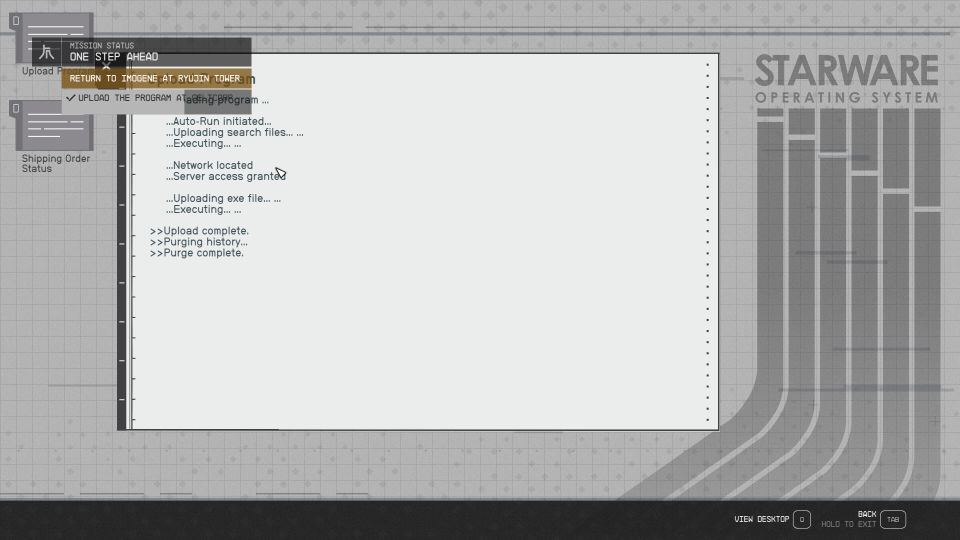 Return to Imogene
After doing the job, return to Imogene at Ryujin Tower.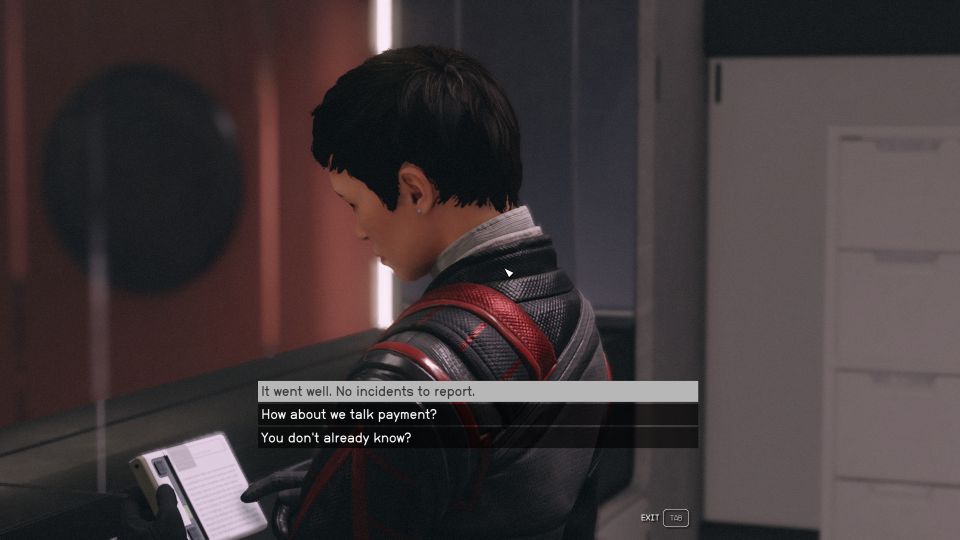 The mission ends here. You'll earn 1000 credits. The next mission begins immediately.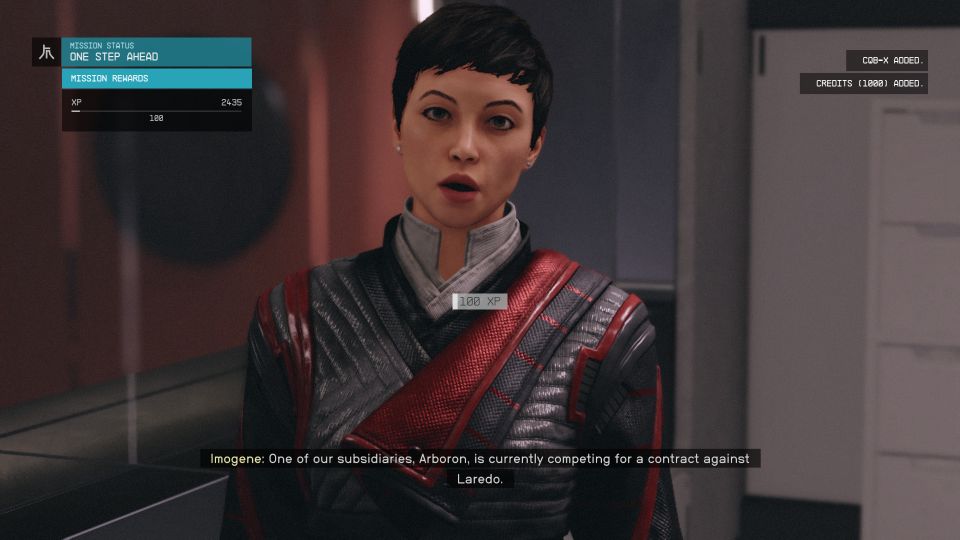 ---
Related posts:
Starfield: Back To The Grind Walkthrough & Guide