Benzene is a type of gas resource that is found in Starfield.
You'll likely need to use Benzene in making some other items.
Here's how you can get Benzene (location) in Starfield.
How to find Benzene
Benzene is a type of gas that can be harvested manually.
Look for a planet with Benzene in its list of resources. One such planet is Procyon V-c.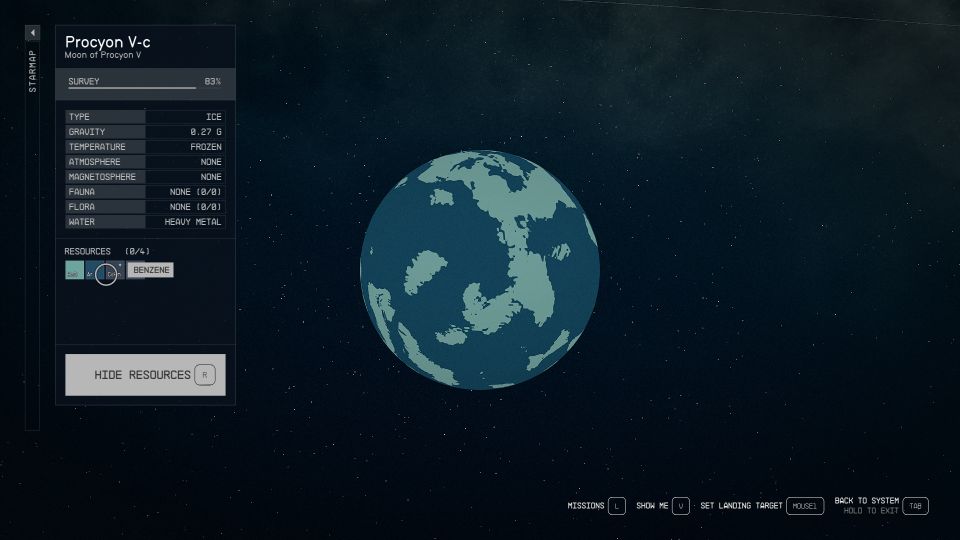 Land your starship and look for Benzene deposits.
You'll see gas coming out from them and they're toxic for your character.
To harvest them, just go near and interact with it. Don't take too long or you may get an affliction.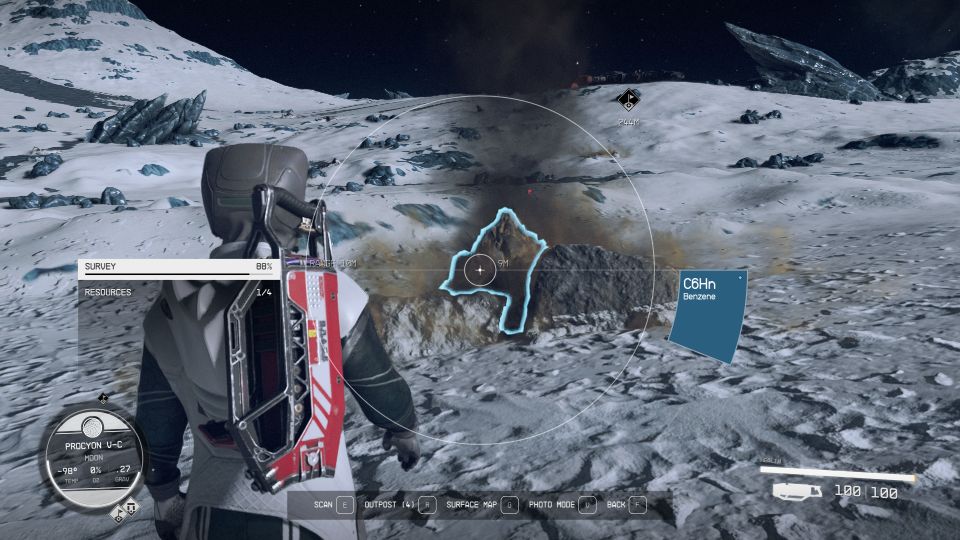 Another way to harvest Benzene automatically is by building an Extractor – Benzene after finding Benzene veins with your hand scanner.
You'll need to first establish an outpost and a power supply.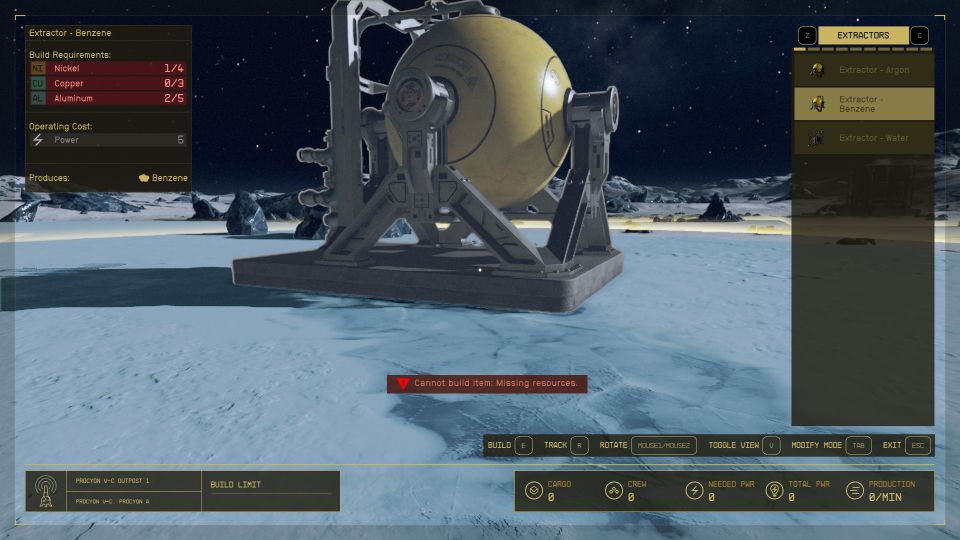 You can also just buy Benzene from certain vendors. If not mistaken, the Trade Authority should sell them.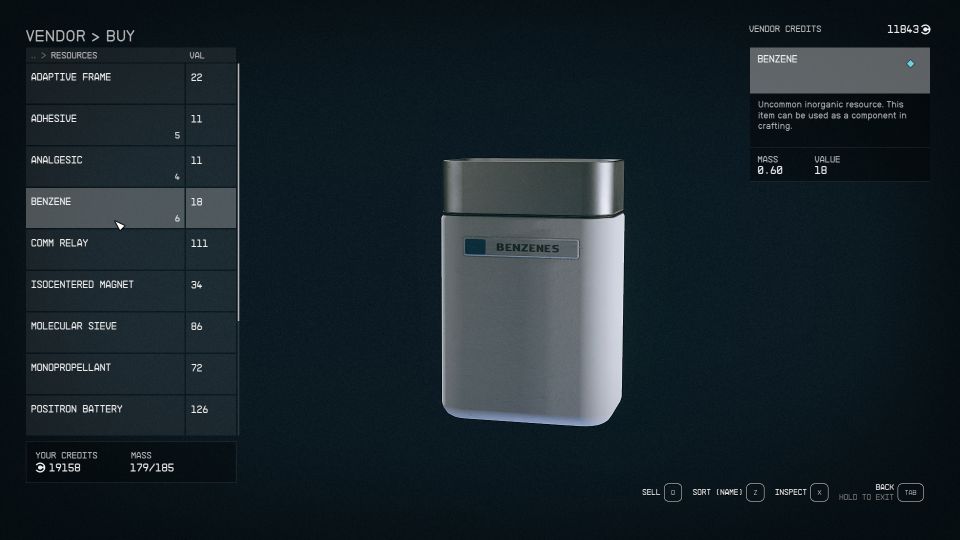 ---
Related posts:
Starfield: How To Find Beryllium (Location)