Charity of the Wolf is a side mission available in Akila City in Starfield.
Your objective is to help Amira Wolf of the Low House with some charitable work.
Here's a walkthrough and guide of Charity of the Wolf in Starfield.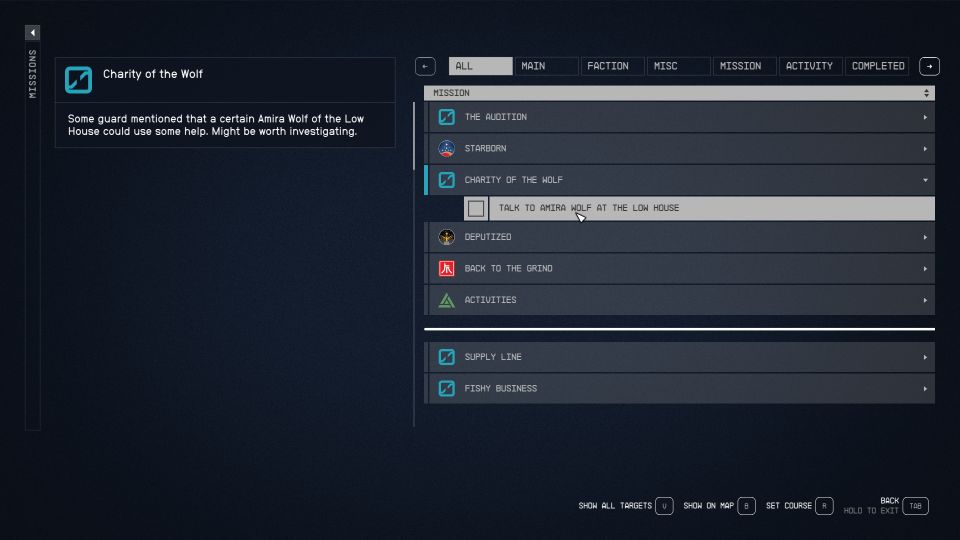 To begin the mission, head on over to Akila City in the Cheyenne system.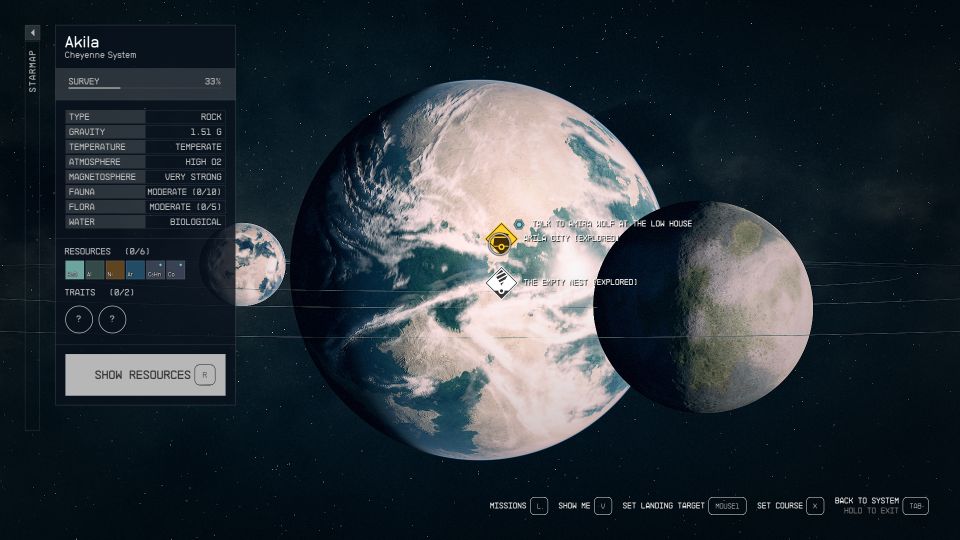 Speak with Amira Wolf
Talk to Amira Wolf of the Low House.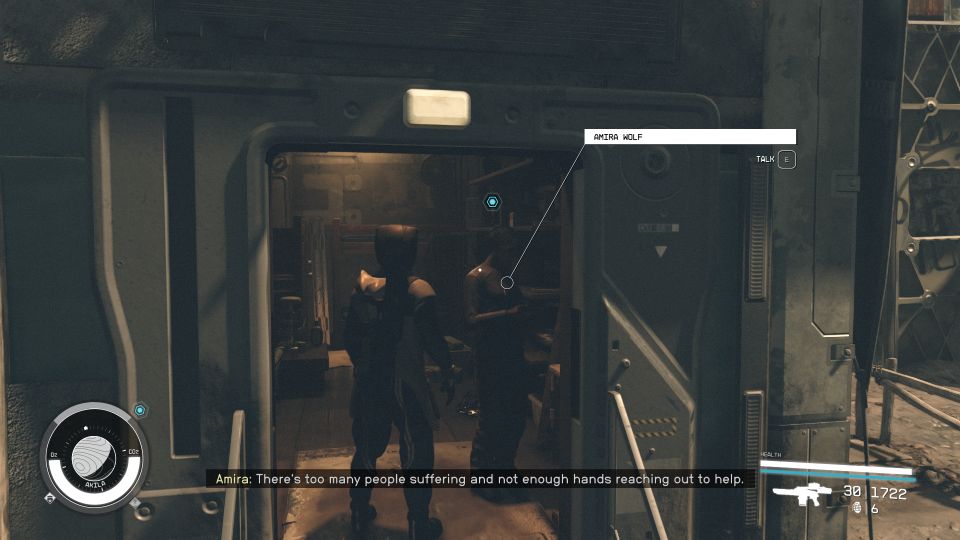 She'll ask if you wish to donate. You can pay 100 credits if you want to but the real mission is not on the starting dialogue.
You'll be able to offer your help in the next dialogue.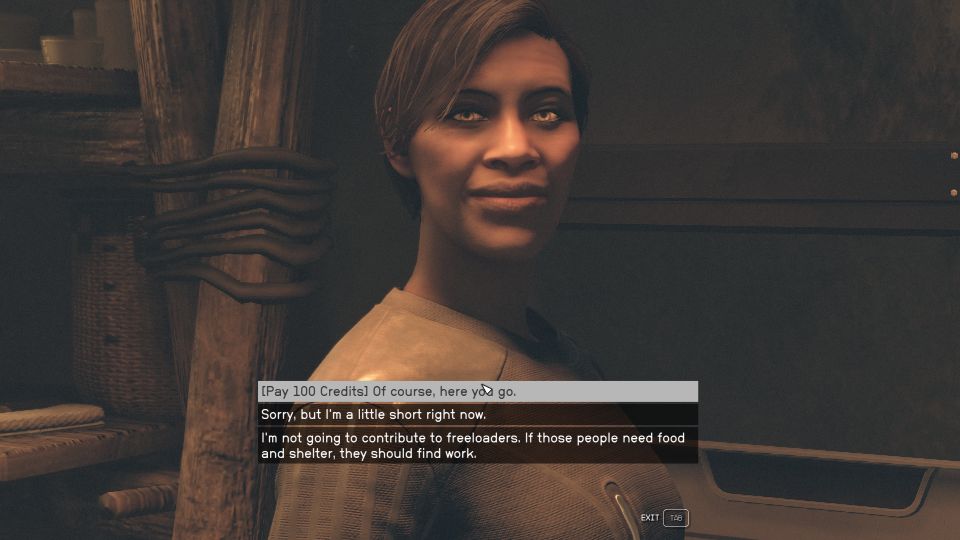 Talk to Sarah Filburn
Next, go to Sarah Filburn to ask her about the Low House wheat shipment.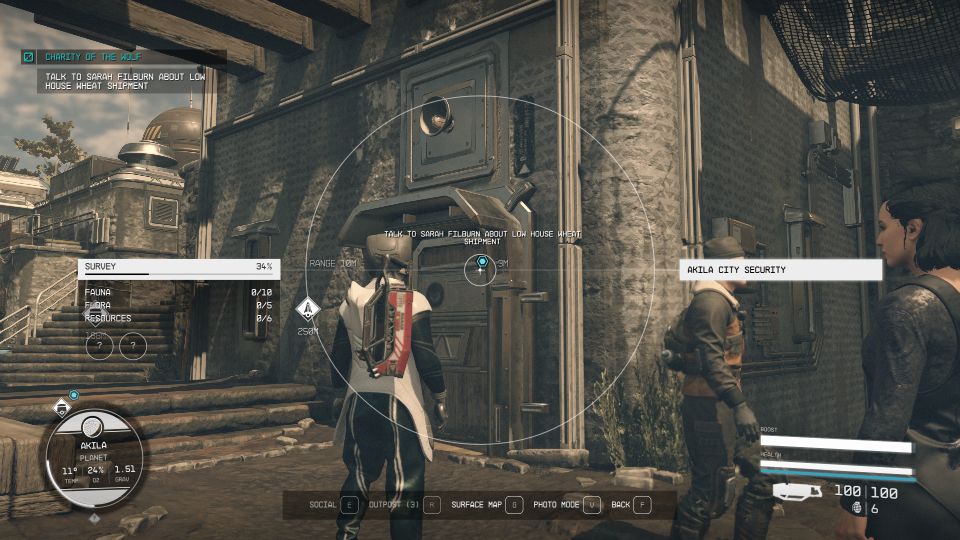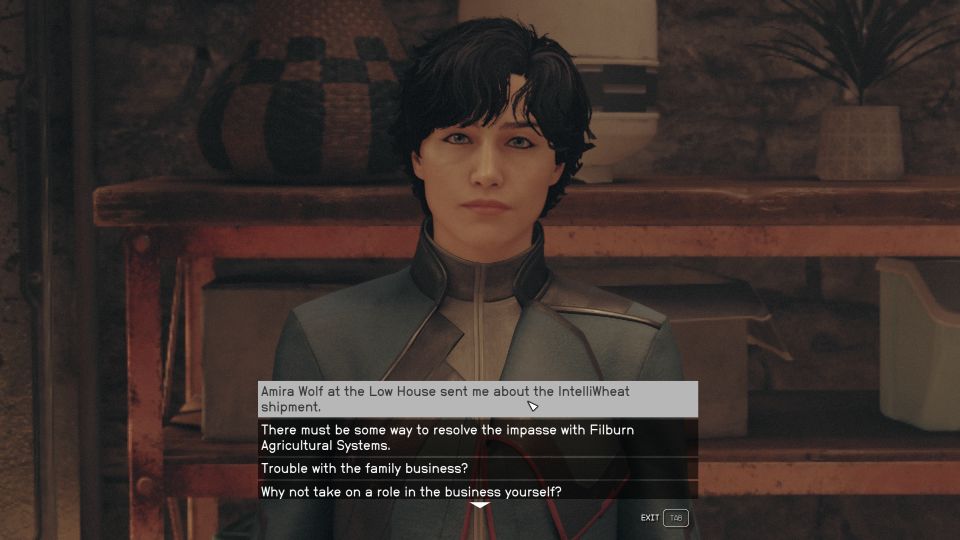 Reboot the farming equipment
Then, head outside of Akila City to reboot the farming equipment.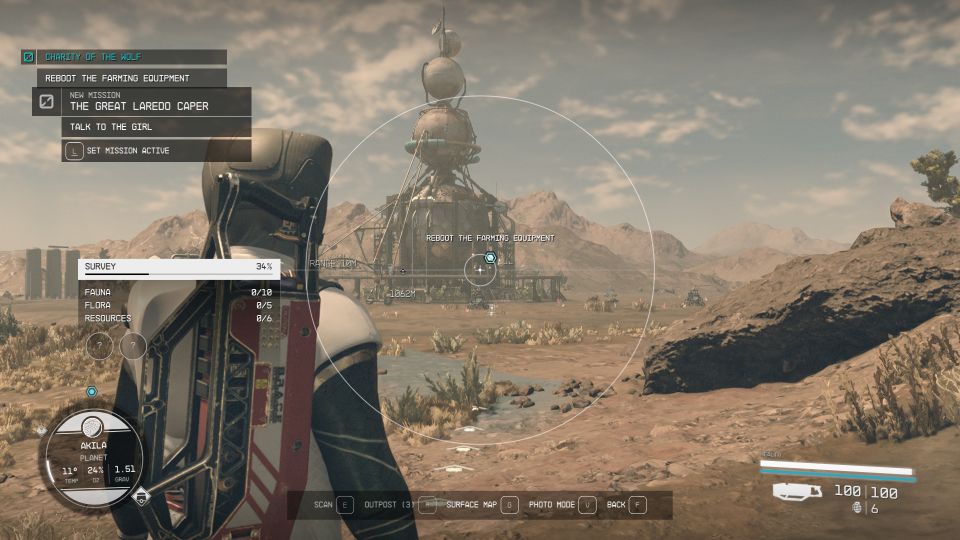 There are a few Ashtas in the area that you can kill or avoid.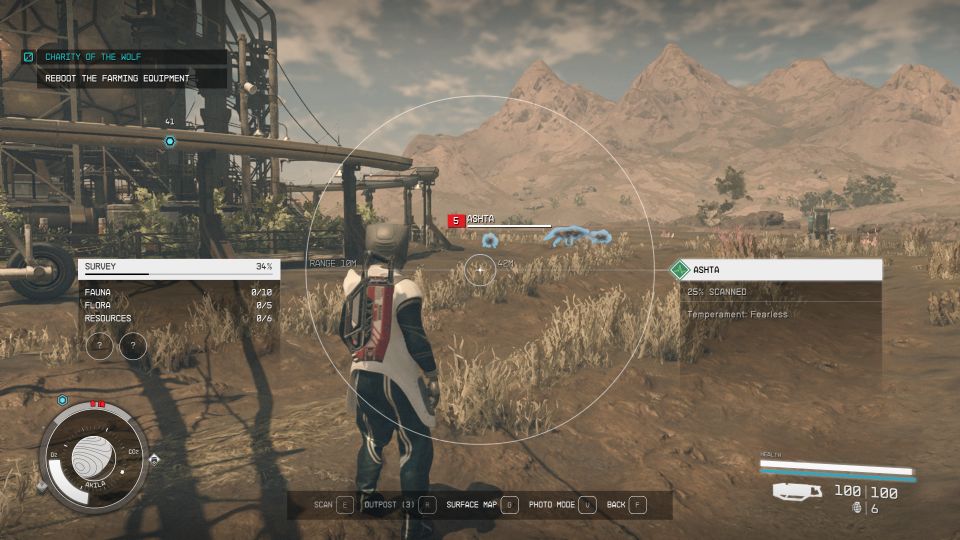 Either way, go up the structure and look for the computer. Use it and reboot the farming equipment.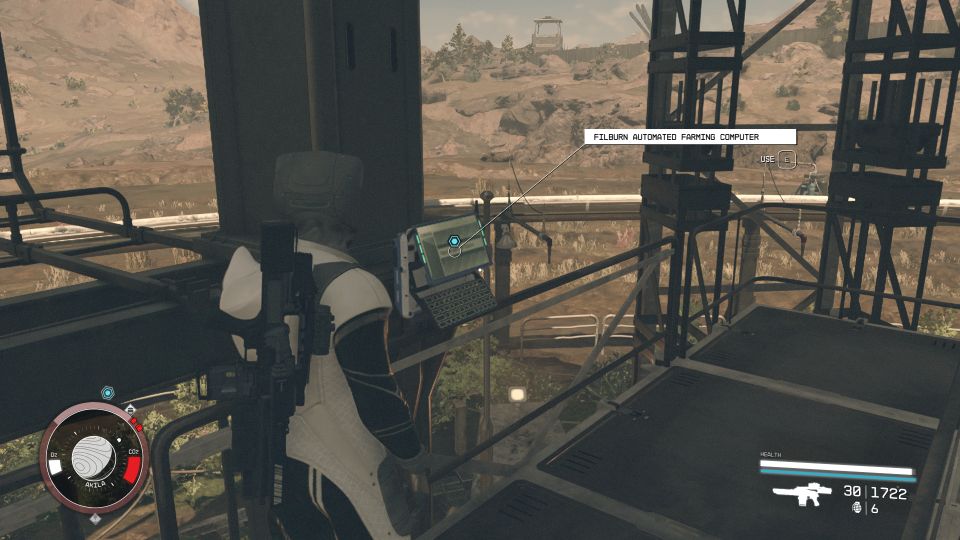 Return to Amira
Head back to Amira to deliver the news. She'll then ask for another help.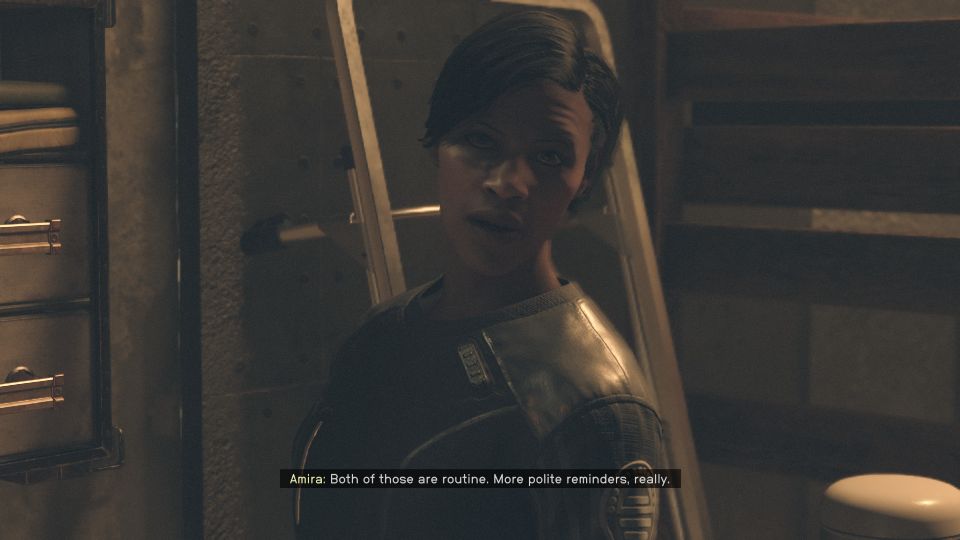 Get donations from Elias Cartwright
You have to get donations from three people. The first one is Elias Cartwright.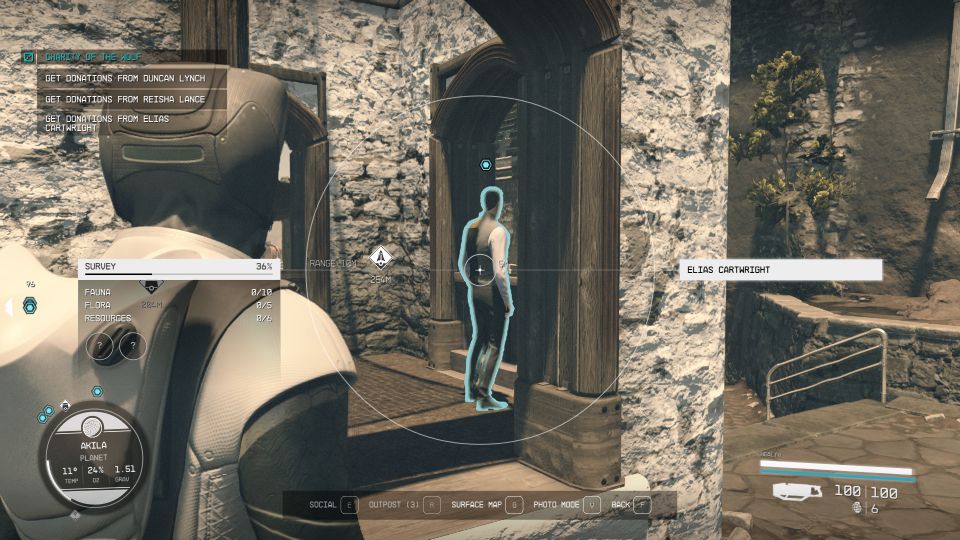 Just ask him for the donation and he'll give the usual.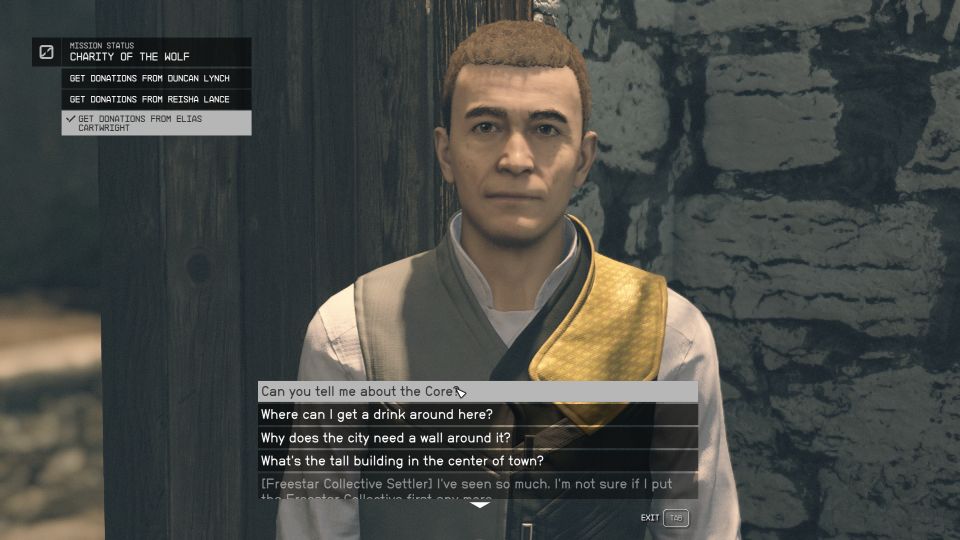 Get donations from Duncan Lynch
The next guy is Duncan Lynch at the Trade Authority. You can ask him for donations.
I tried every option and he refuses to give.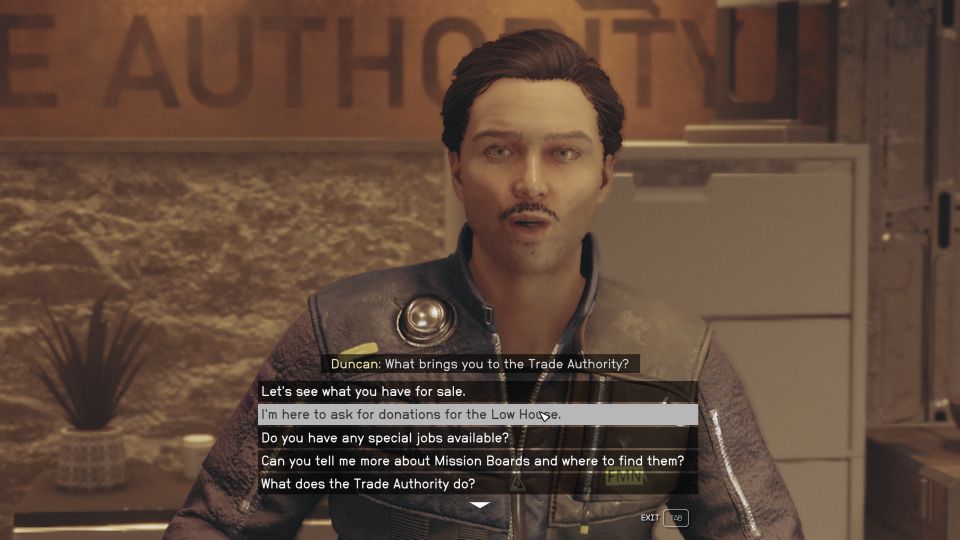 Get donations from Reisha Lance
Lastly, go to Laredo Firearms to get donations from Reisha Lance.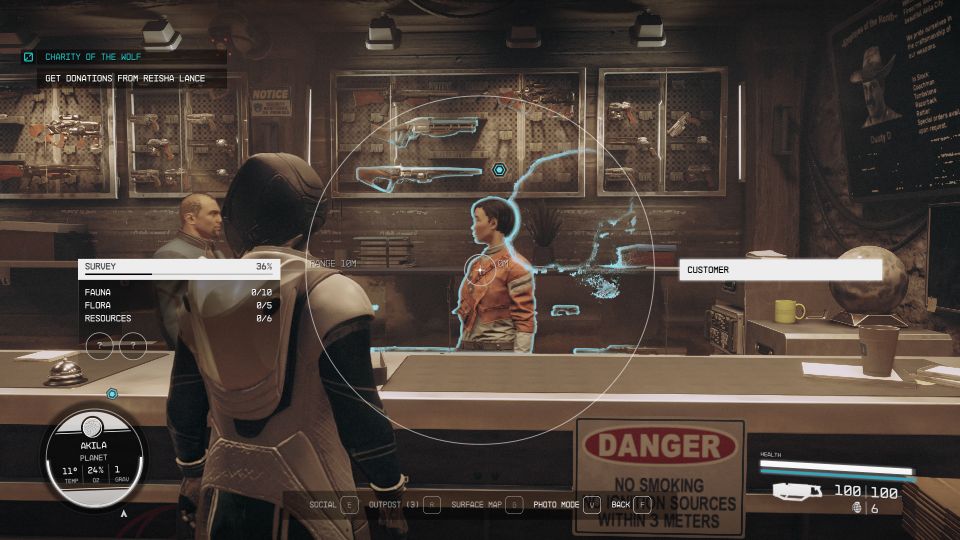 You can ask her for donations and the subsequent choices seem to be the same.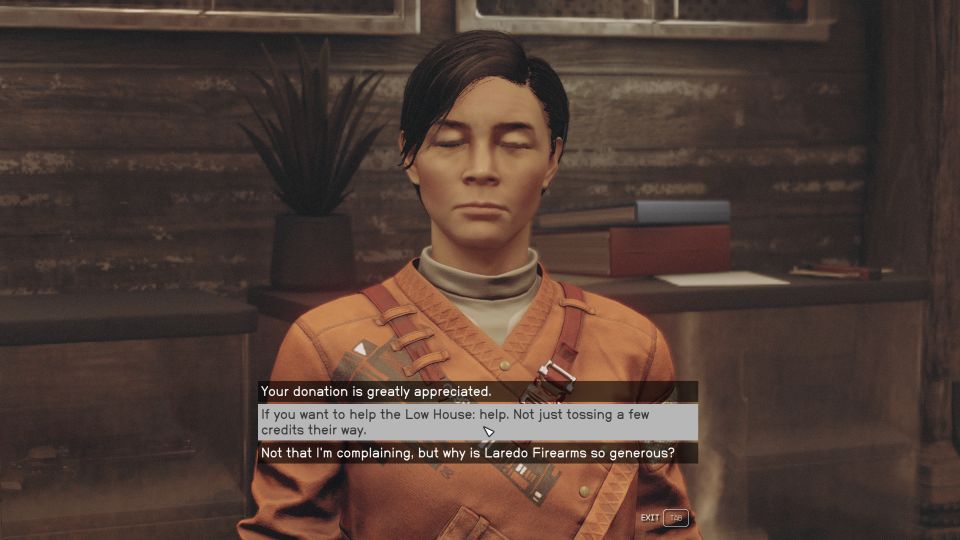 Return to Amira
After collecting the donations, go back to Amira to collect your rewards.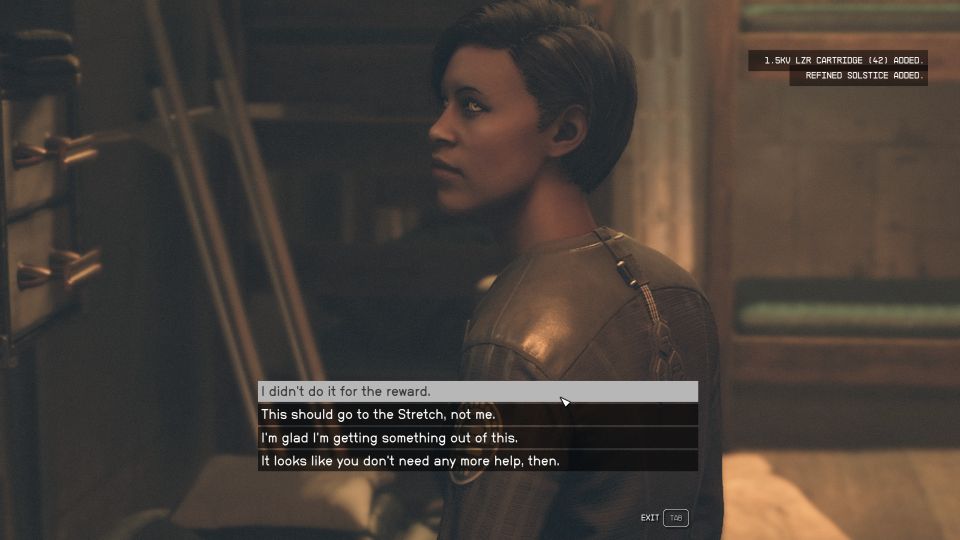 Deliver Intelliwheat to Simone Jansen
She'll also give you Intelliwheat to be delivered to Simone Jansen who is just nearby. You'll also get 5000 credits.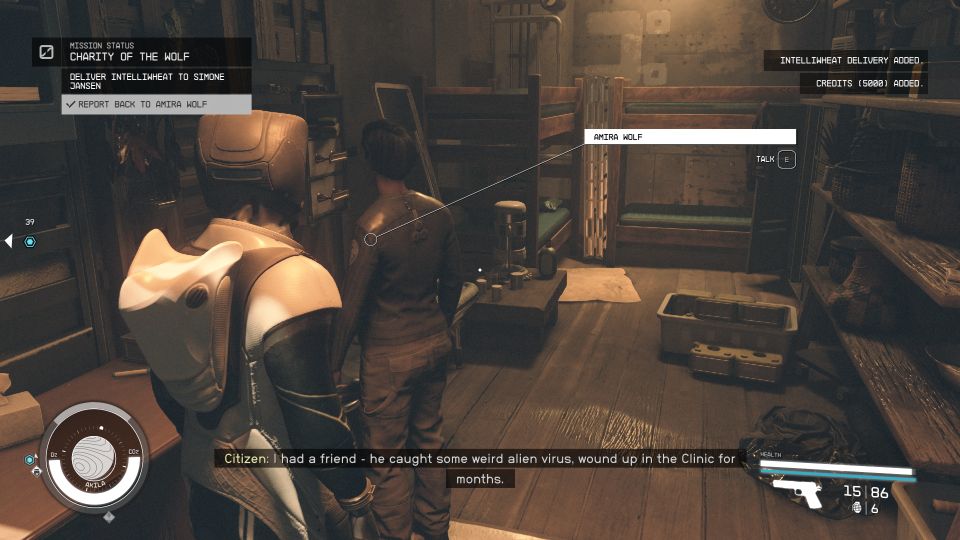 Talk to Simone who is just outside.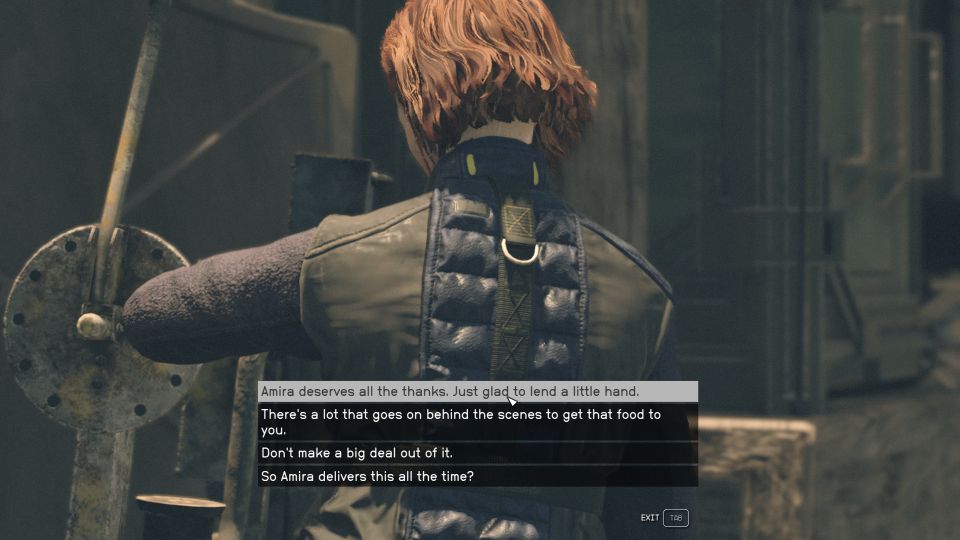 The mission ends here. You'll get another 3300 credits.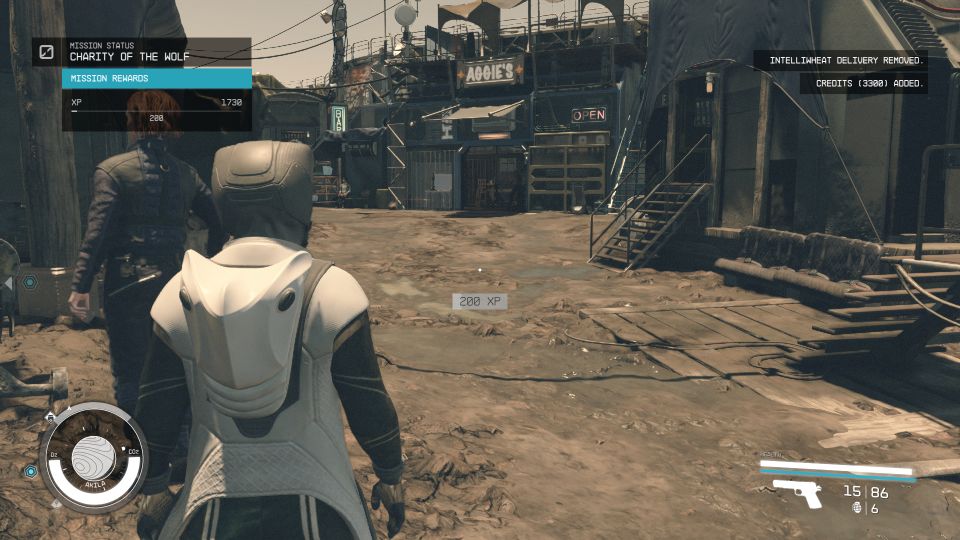 ---
Related posts:
Starfield: What Is Inside Euphorika's Members' Lounge