Access Is Key is a Ryujin Industries mission in Starfield.
Your objective is to steal the HopeTech Security Keycard.
Here's a walkthrough and guide of Access Is Key in Starfield.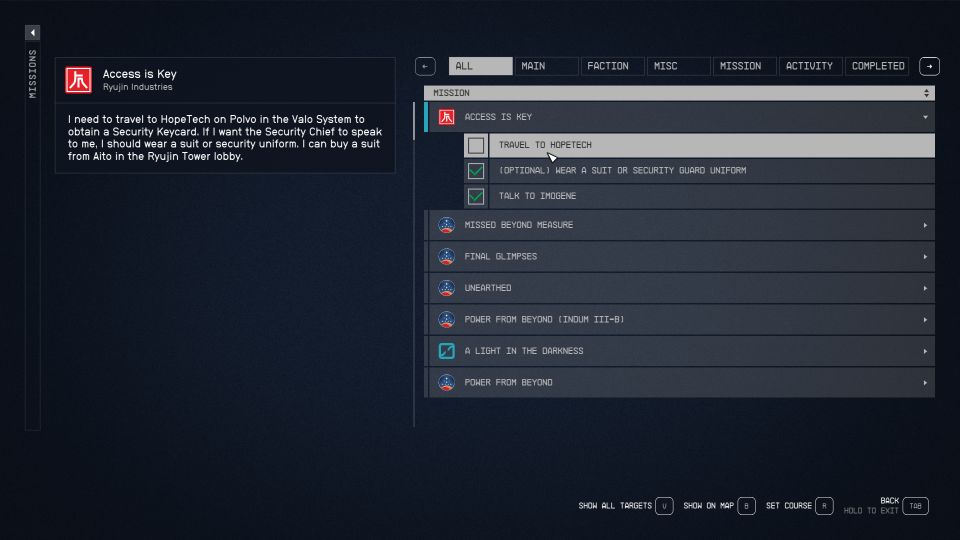 To begin the mission, talk to Imogene at Ryujin Tower.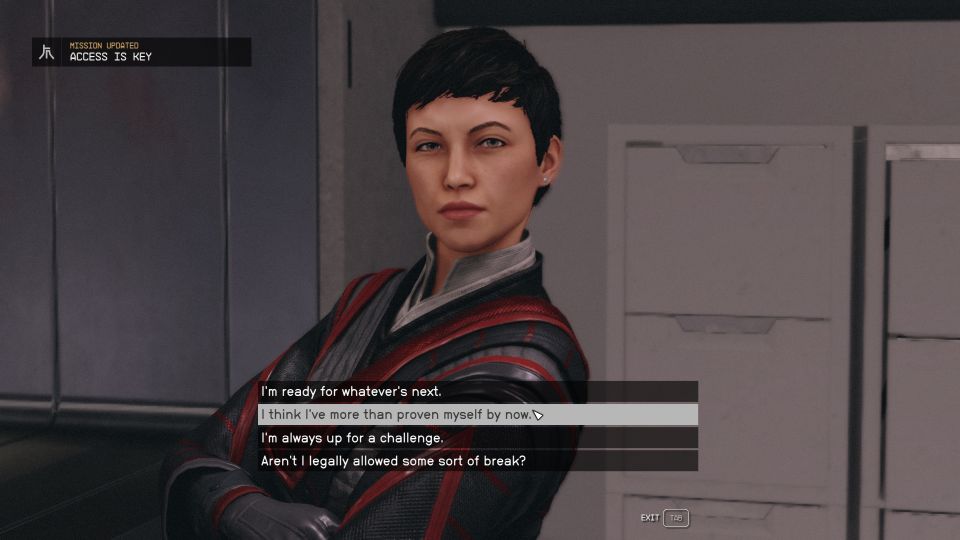 (Optional) Wear a suit
If you don't have a suit, you can buy one from Aito Suzuki at the lobby of Ryujin Tower.
This is optional.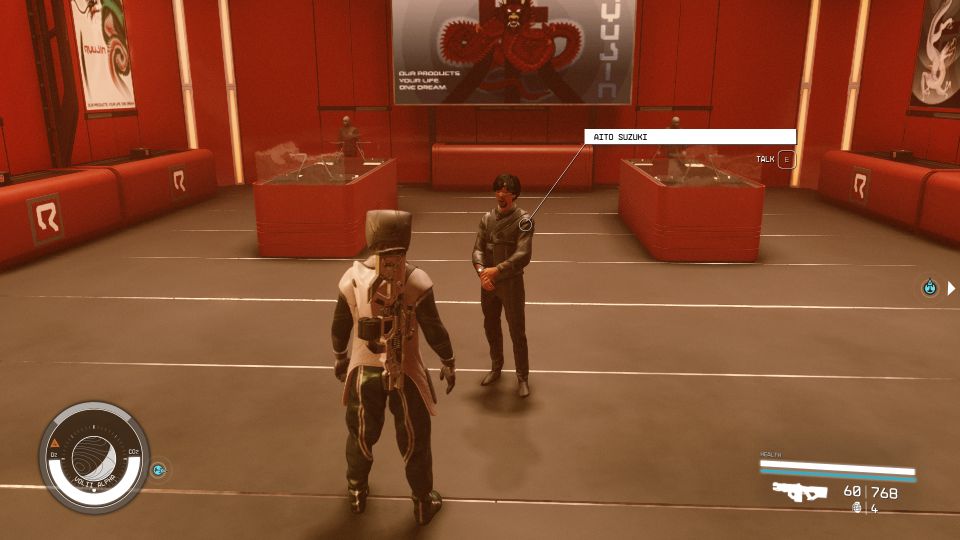 Travel to HopeTech
Go to Hopetown. Enter the HopeTech building.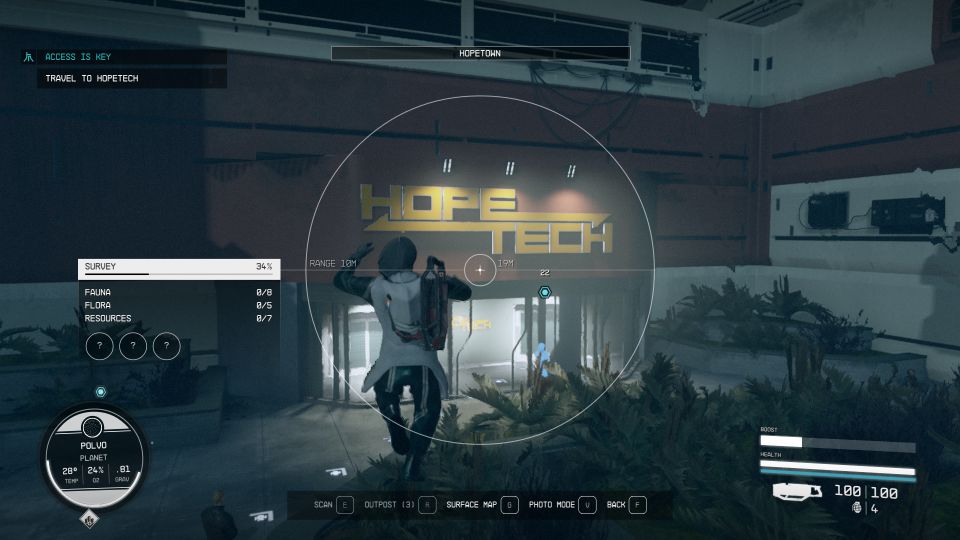 Head to the factory section. You can access the factory via a door at the back of the lobby.
Retrieve the security keycard
You'll see the Hopetown Security Chief in the room. You need to retrieve the security keycard from her.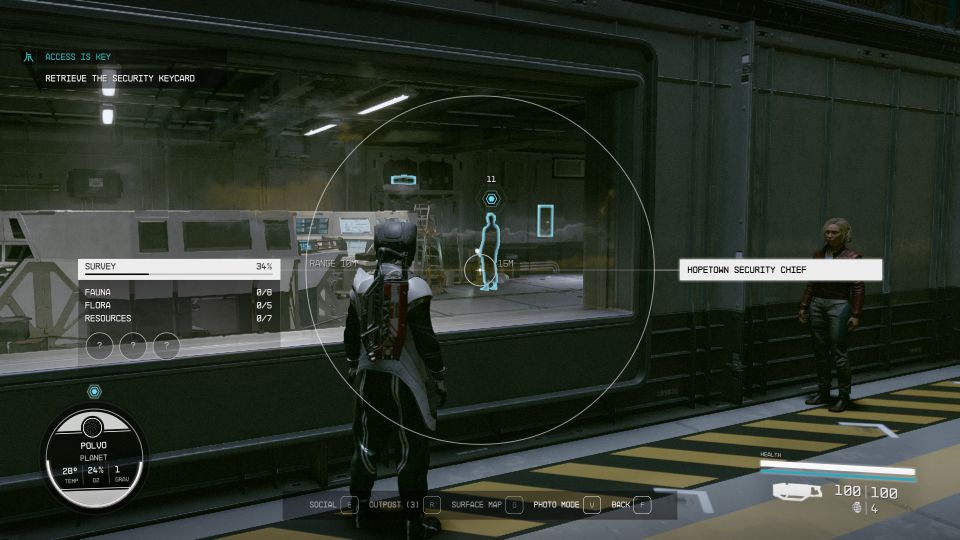 The method I used is pickpocketing. Crouch behind her and pickpocket. You can see the success rate of it.
Always save first in case it doesn't work.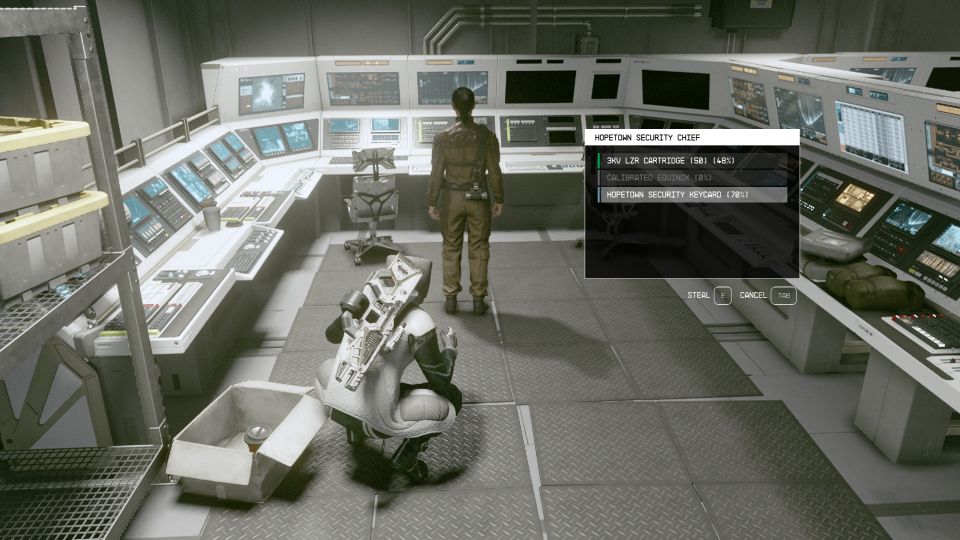 Return to Imogene
Deliver the HopeTech Security Keycard to Imogene.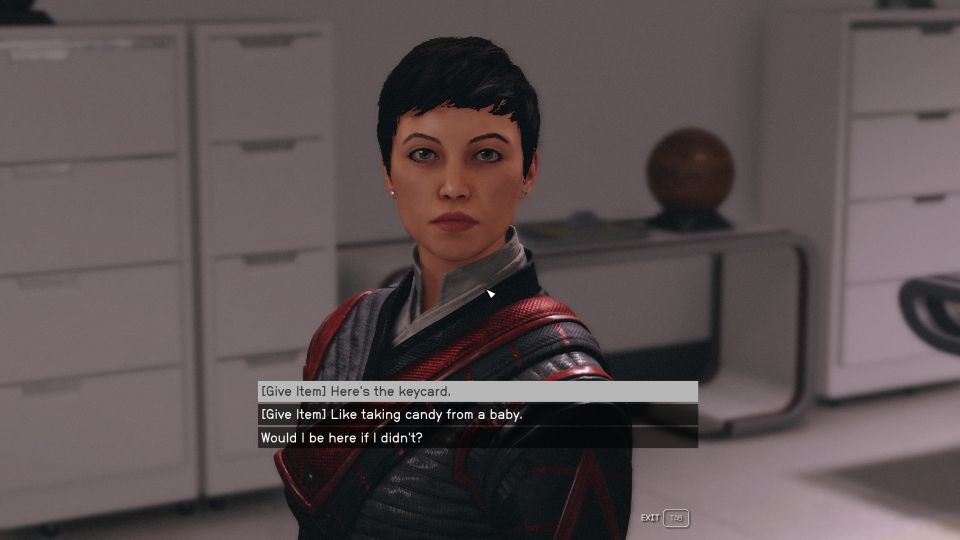 The mission ends here. You'll earn 2500 credits.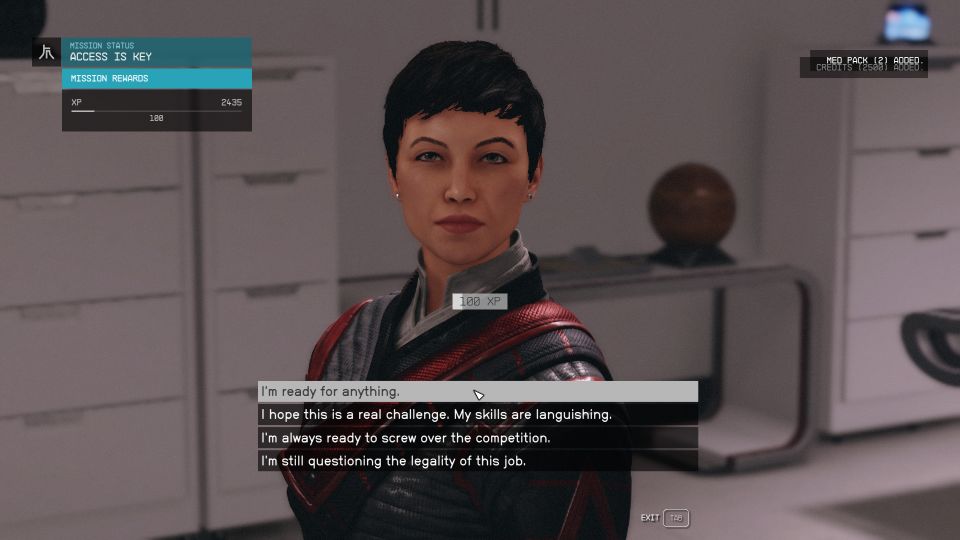 ---
Related posts:
Starfield: A New Narrative Walkthrough & Guide