A Break At Dawn is a United Colonies mission available in New Atlantis of Starfield.
Your objective is to help Sergeant Yumi investigate a bar fight and a stolen ring.
Here's a walkthrough and guide of A Break At Dawn in Starfield.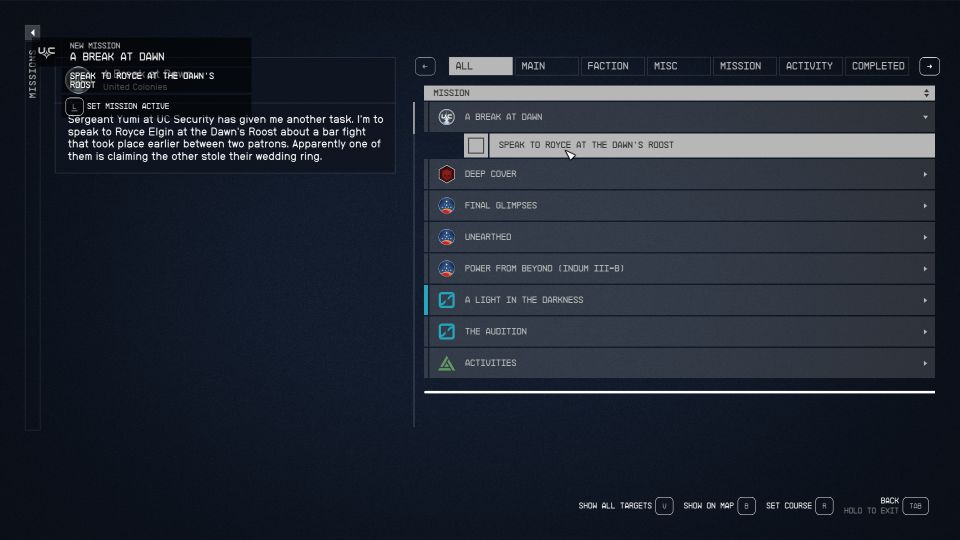 Talk to Sergeant Yumi at the UC Security Office to begin the mission.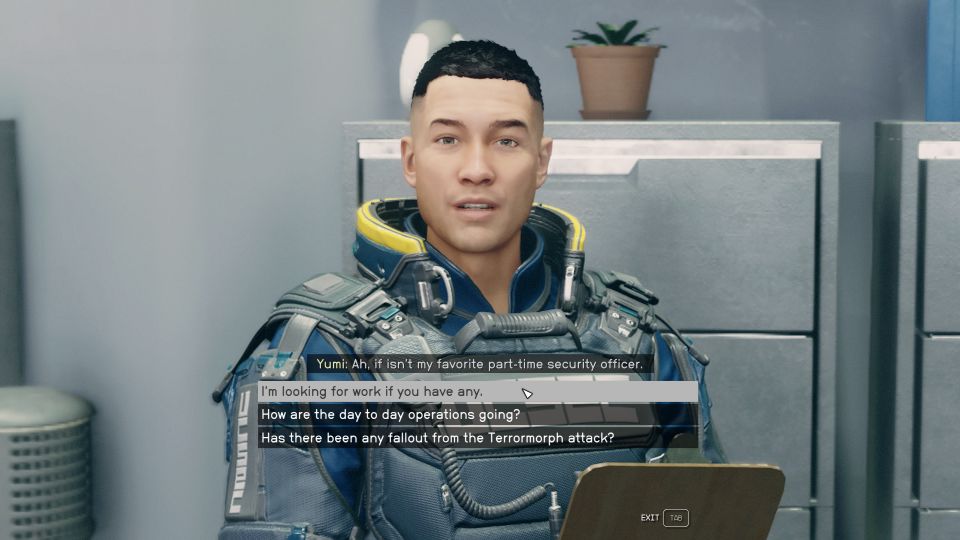 Talk to Royce at Dawn's Roost
Head over to Dawn's Roost to talk to Royce about the fight.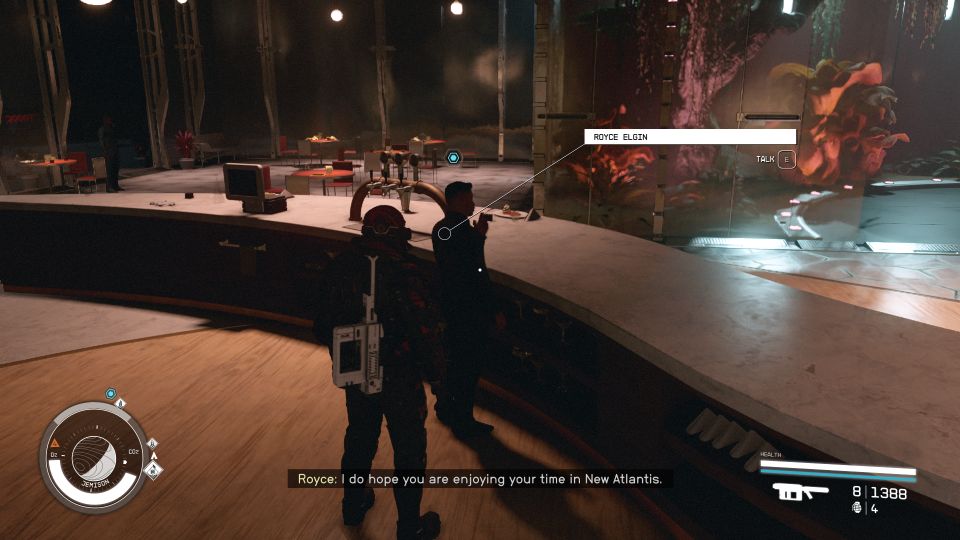 Find Hugo Fournier at Athena Tower
Then, go to Athena Tower which is nearby. Talk to Hugo Fournier.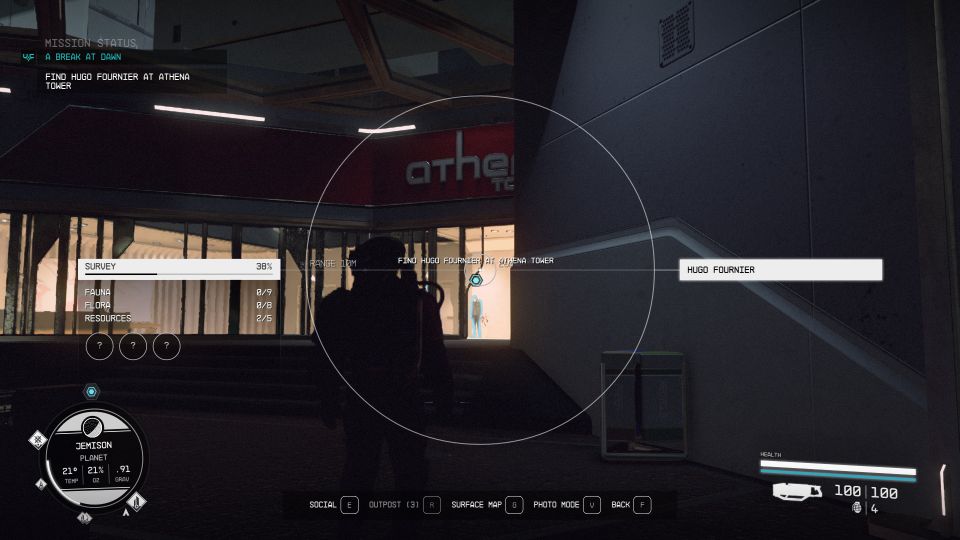 He'll tell you that the ring was a gift to him. You can either persuade him to return it or to say there's no crime here.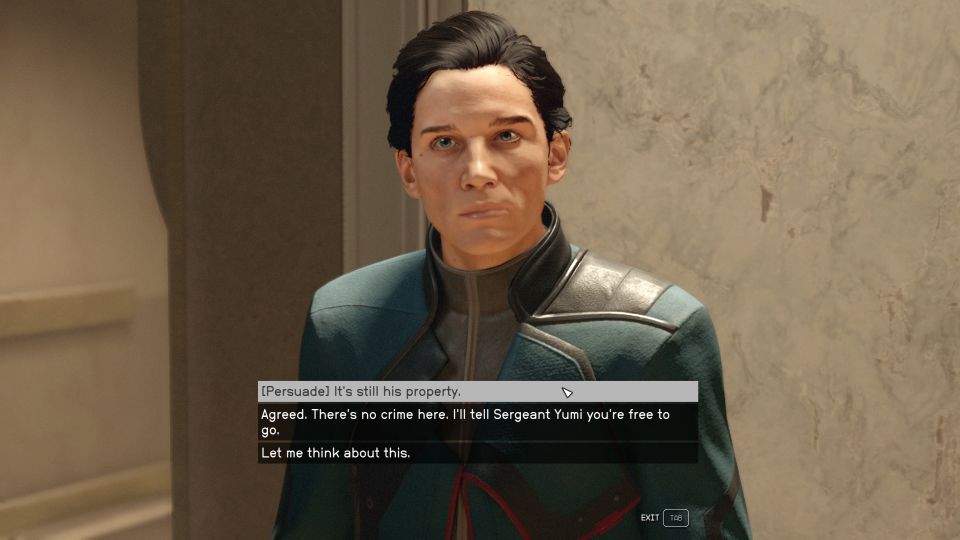 Return to Yumi
After deciding, return to Yumi to complete the mission. I chose the option that it was a gift and not a crime.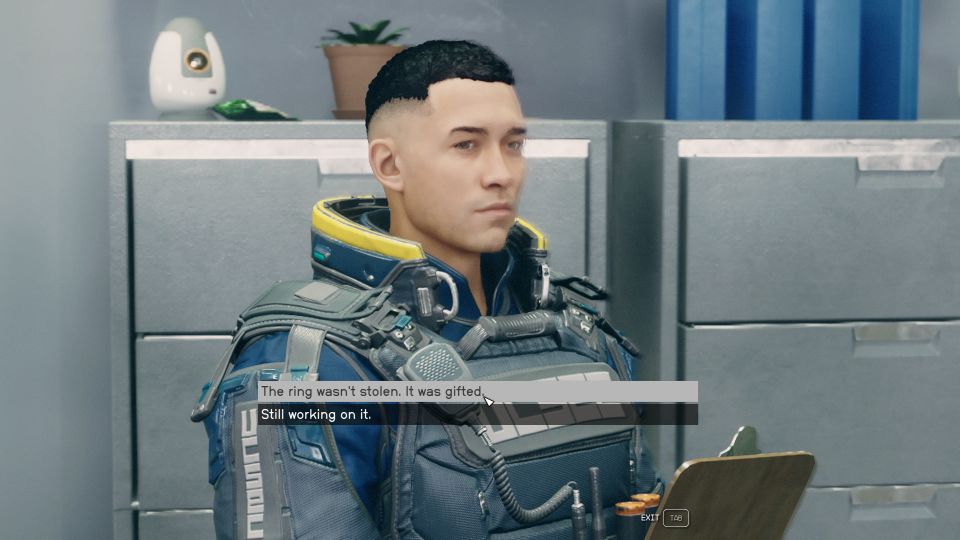 The mission ends here. You'll earn 4300 credits.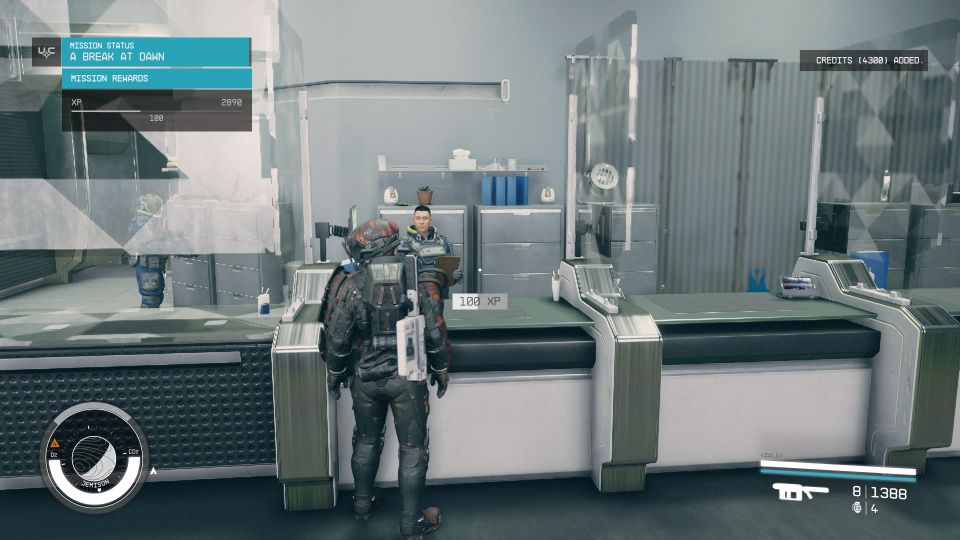 ---
Related posts:
Starfield: A Legacy Forged Walkthrough & Guide