A Legacy Forged is a United Colonies mission in Starfield.
Your objective is to deal with Vae Victis and attend the Cabinet meeting.
Here's a walkthrough and guide of A Legacy Forged in Starfield.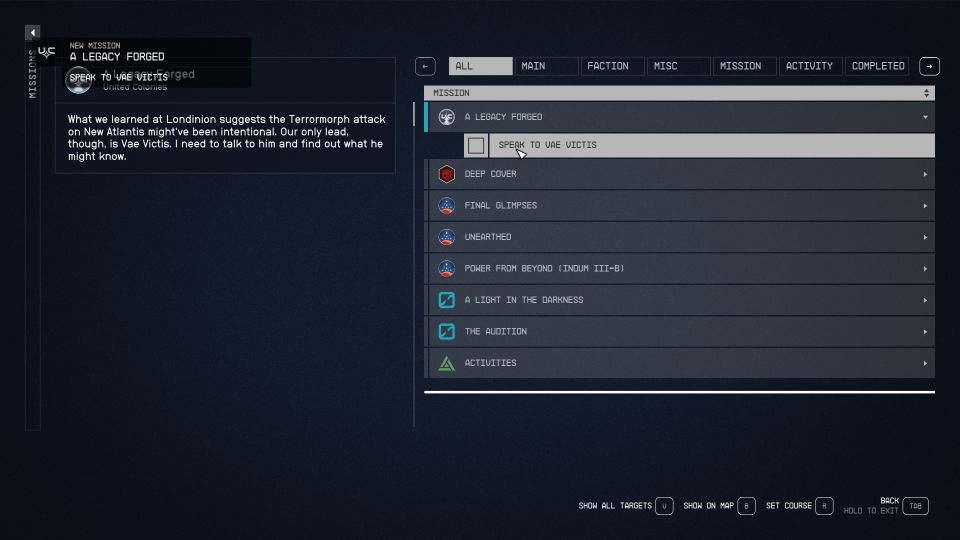 Talk to Vae Victis
Head back to Subsection Seven to confront Vae Victis regarding the data slate.
He'll then admit that it was him. You can choose to tell the Cabinet or pin it on Orlase.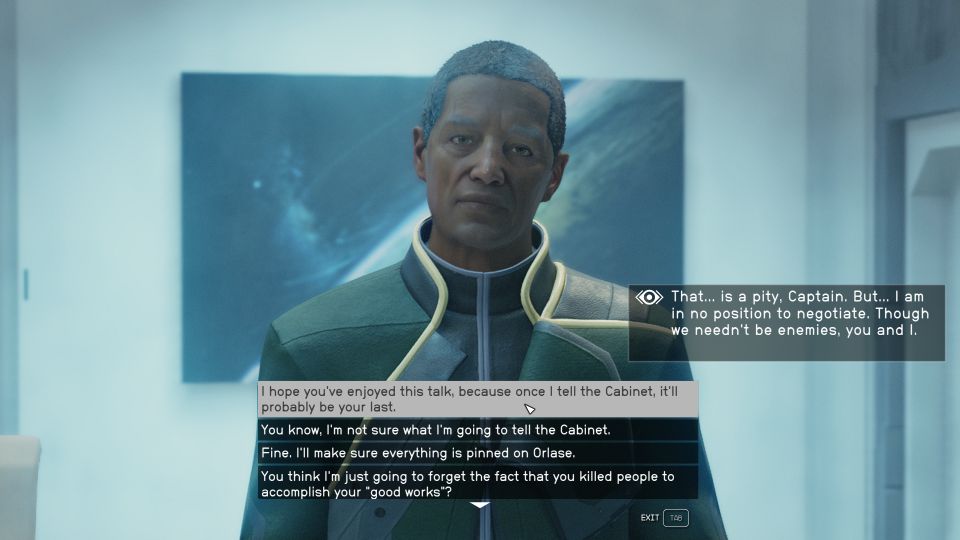 Talk to Hadrian
When talking to Hadrian, you also have the option of telling the truth or lie about it. I chose the truth.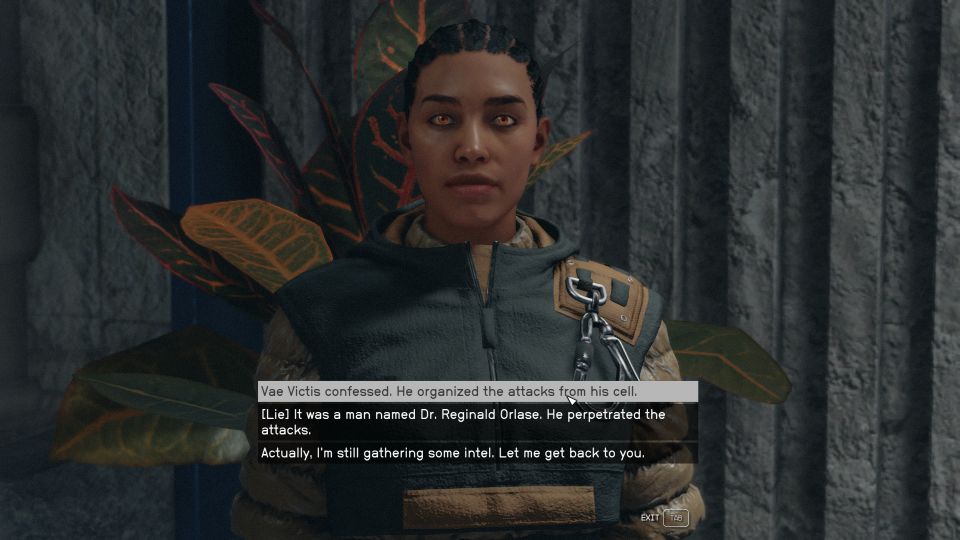 Address the Cabinet
Head to the Cabinet Chambers to address the Cabinet.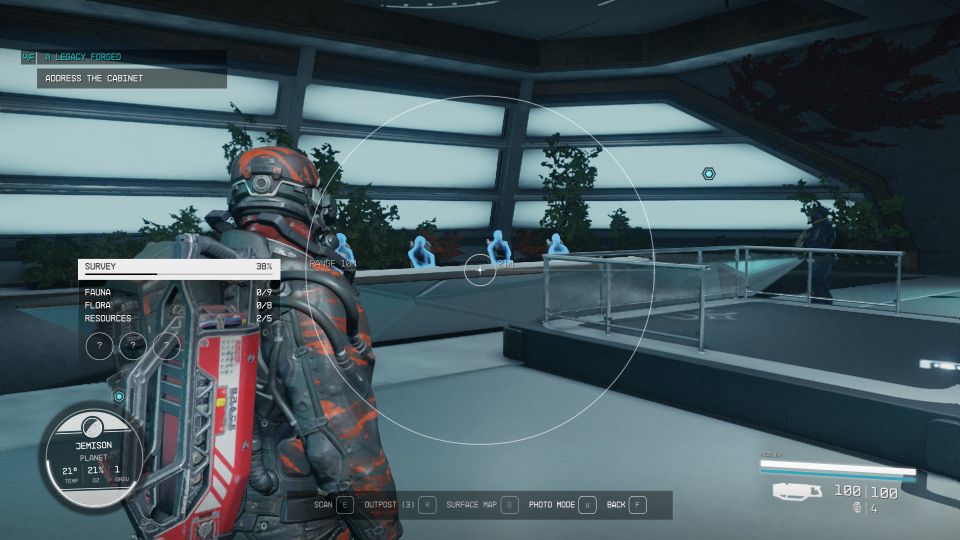 During the discussion, you're given an option to lie or tell the truth. I chose the truth again. They'll then decide to investigate him.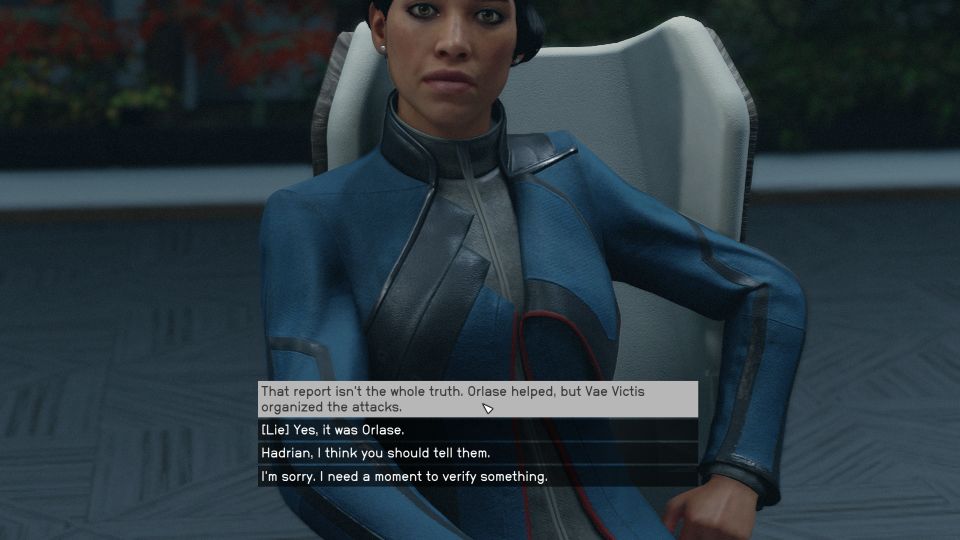 The president will ask a few questions, including what should be done with the Lazarus Plant. This one's up to your choice. It affects what the companions think. They generally disagree with keeping the Lazarus Plant.
I chose to bring in other factions in securing the plant regardless.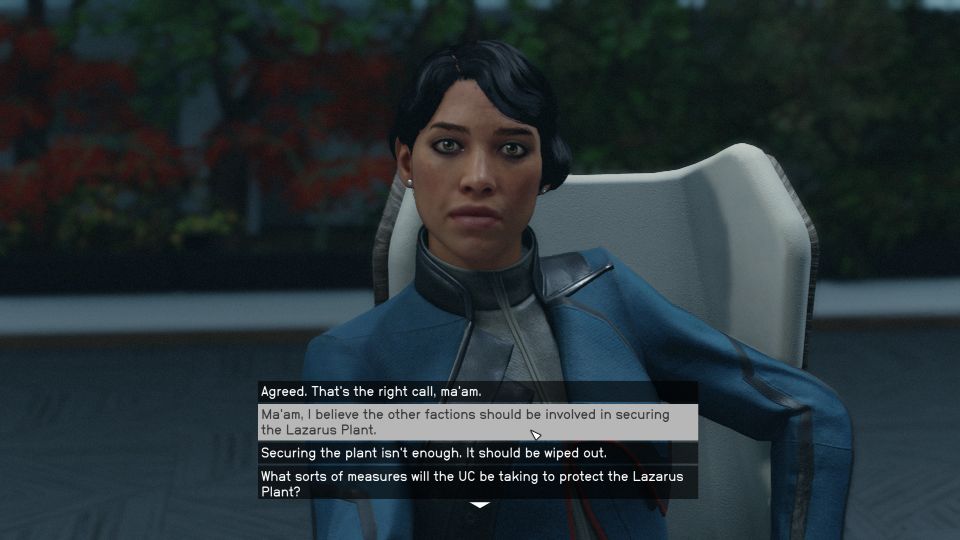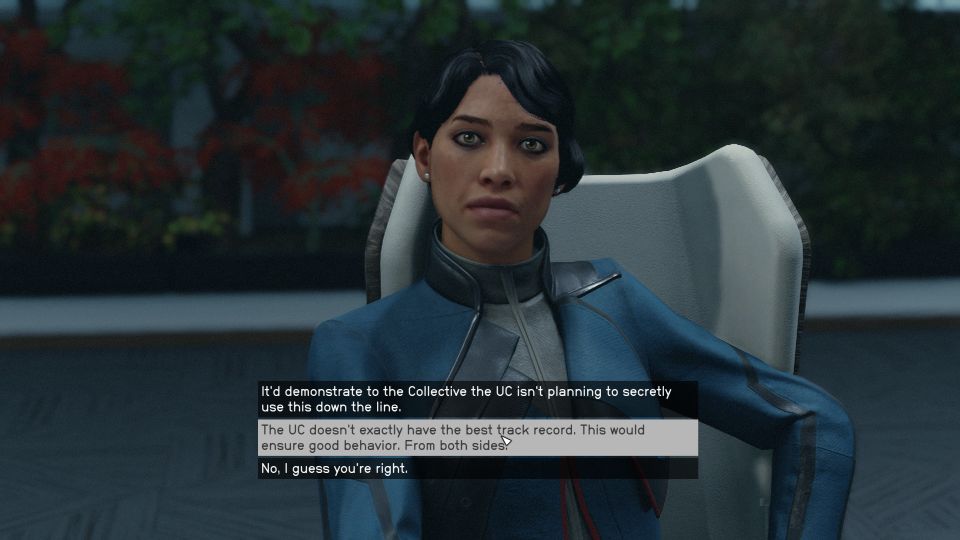 Finally, you'll be asked on deploying the Aceles or wiping out the Terrormorphs with the microbe. This mostly affects what your companions think about you.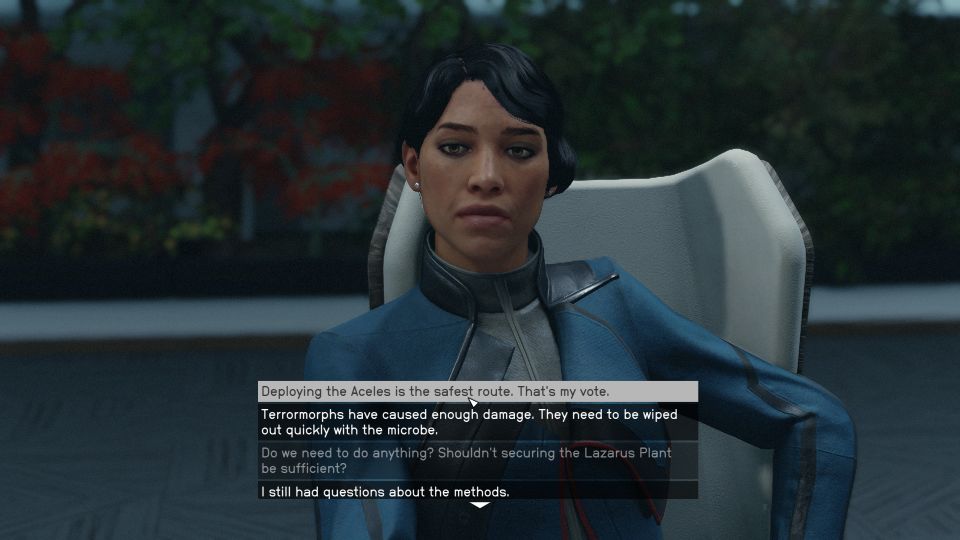 In any case, you'll be recognized as a Class One citizen alongside Percival and Hadrian.
The mission ends. You'll earn over 15000 credits.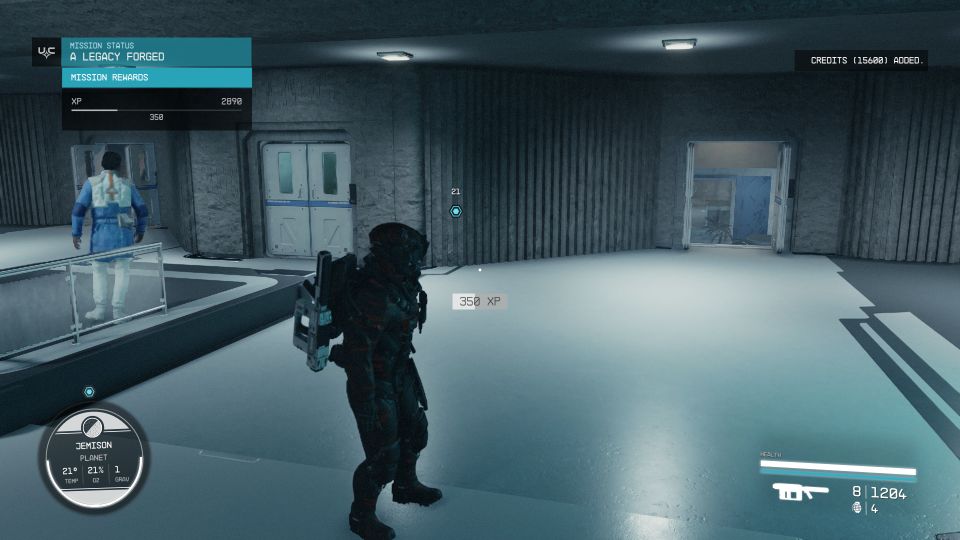 Talk to Tuala
This isn't part of the mission, but you can talk to Commander Tuala after. He'll tell you the perks of becoming a Class One citizen.
It includes discounted good and services in UC and a penthouse.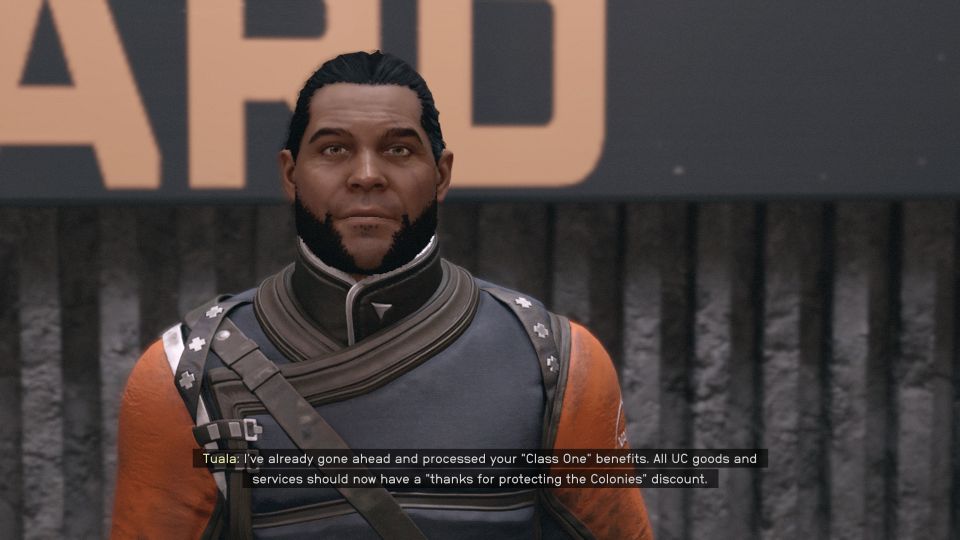 ---
Related posts:
Starfield: Hostile Intelligence Walkthrough & Guide