The Twilight Path is a side quest in Horizon Forbidden West, starting in Chainscrape.
The objective is to get the Shadow Carja out of the Twilight Carja Camp.
Here's a walkthrough of The Twilight Path in Horizon Forbidden West.
The recommended level is 7 and above.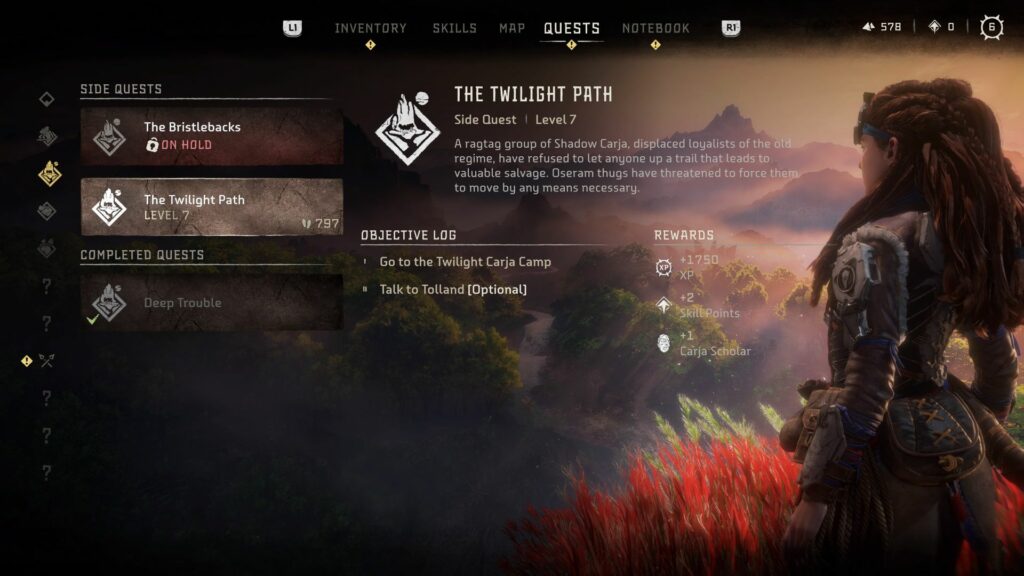 To begin the quest, head to the tavern as shown in the map below.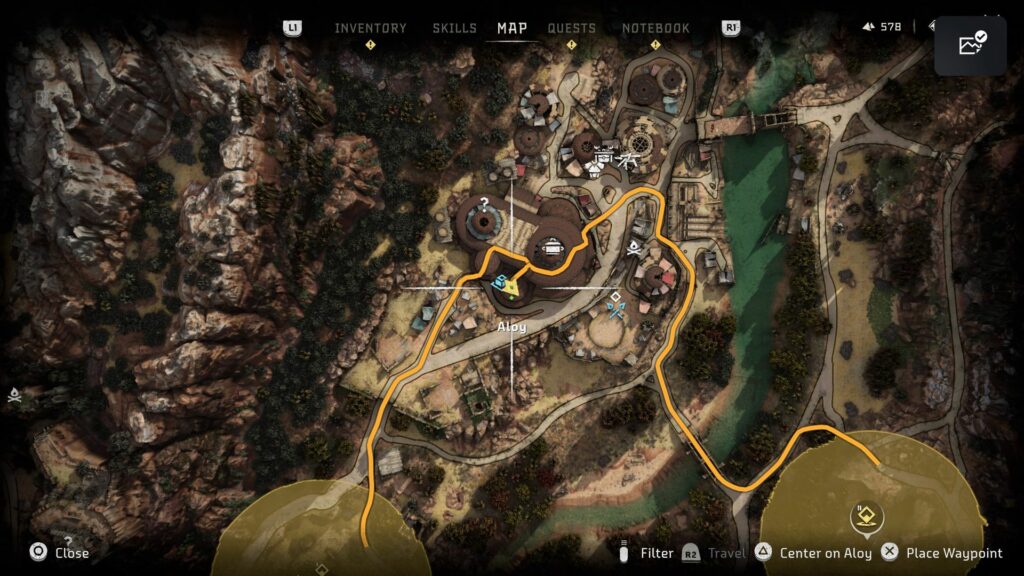 Talk to the woman who invited Aloy for a drink earlier.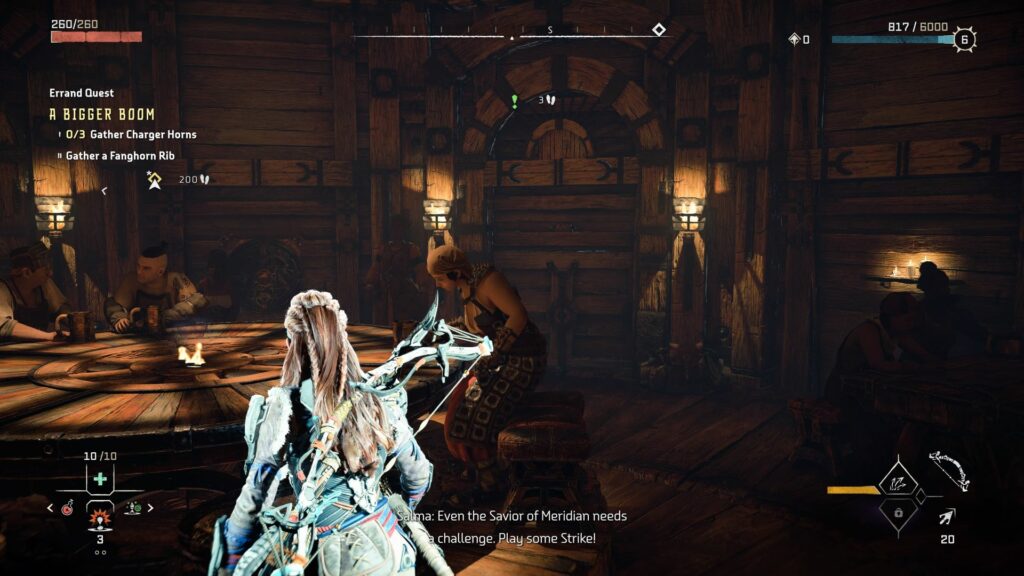 Talk to Tolland
There's an optional objective to talk to Tolland first, before heading to the camp. His location is marked in the map below.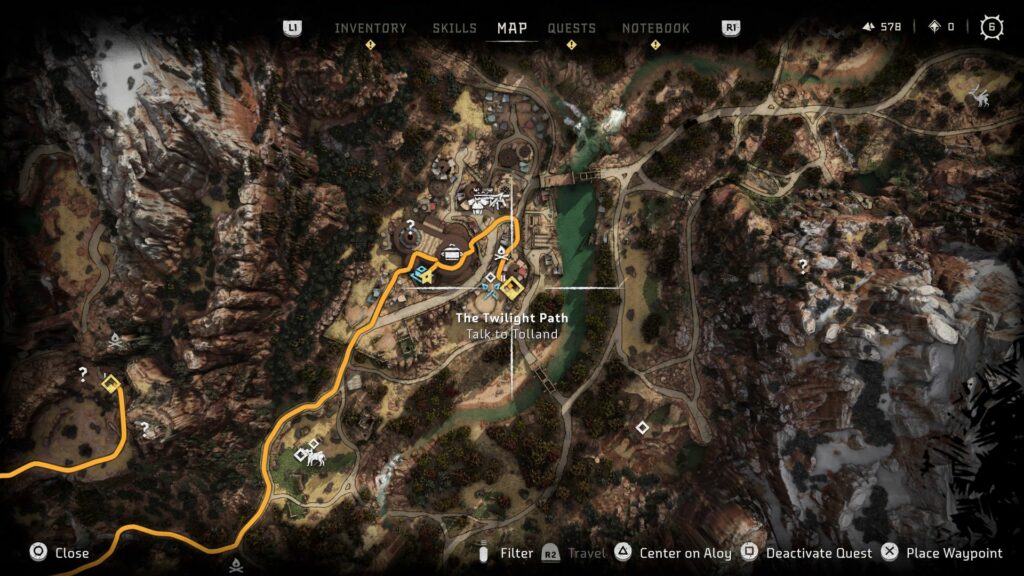 Talk to him.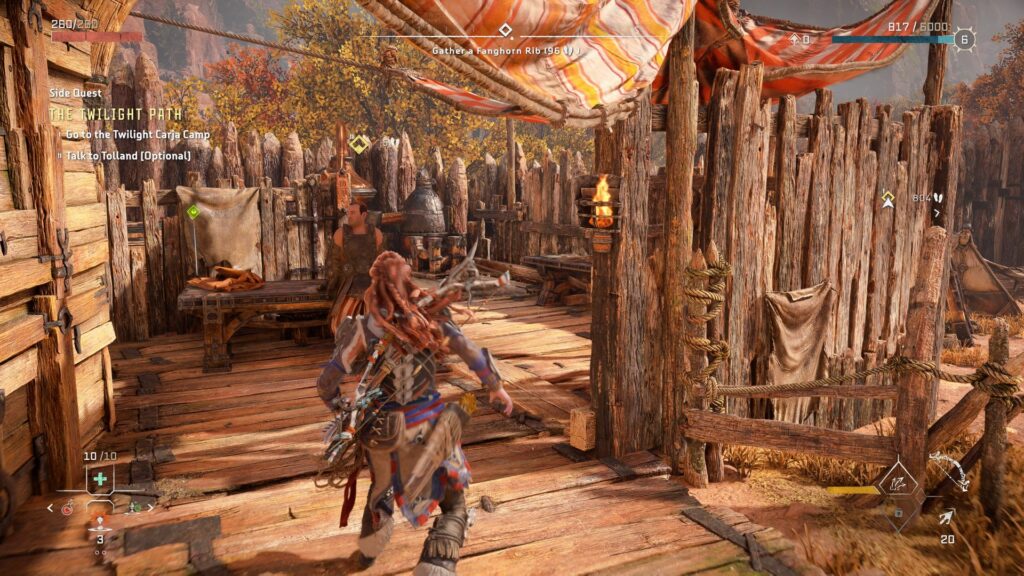 Head to the Twilight Carja Camp
The location of the Carja camp is shown in the map below, marked by the quest symbol.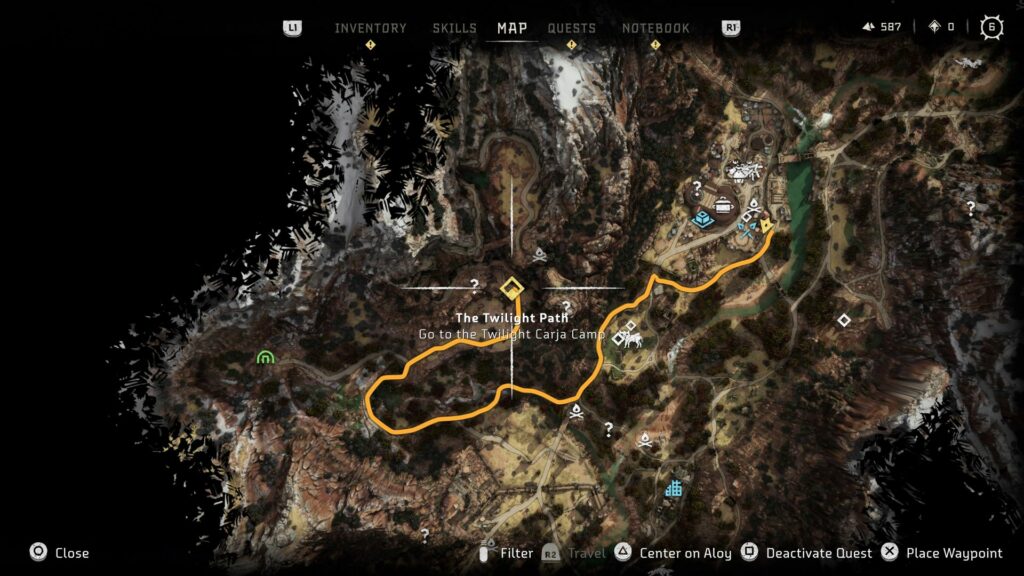 As you reach the area, the Carja members are being attacked by machines. Help them to defeat all of the machines.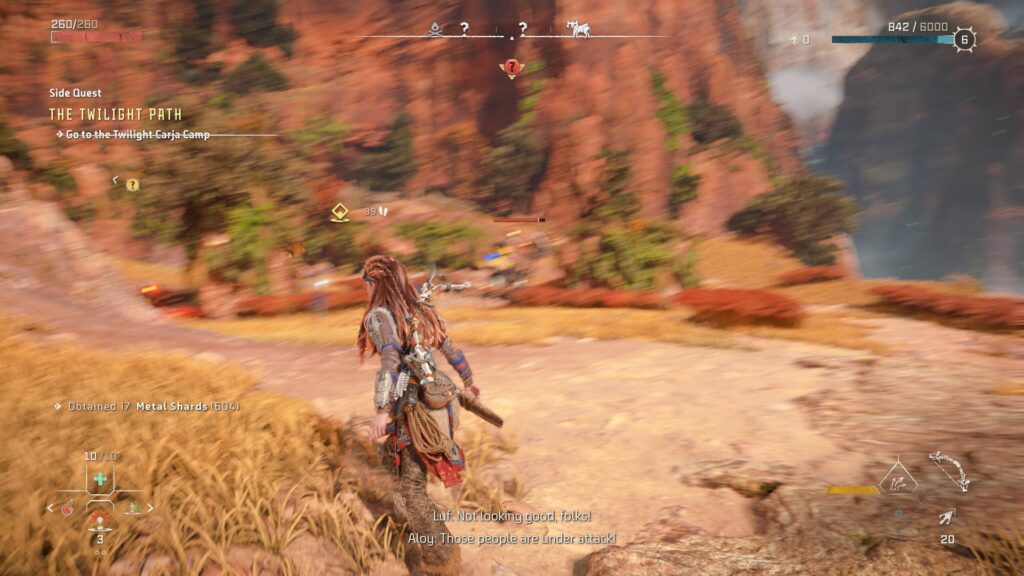 Talk to the Carja refugee after the area is secure.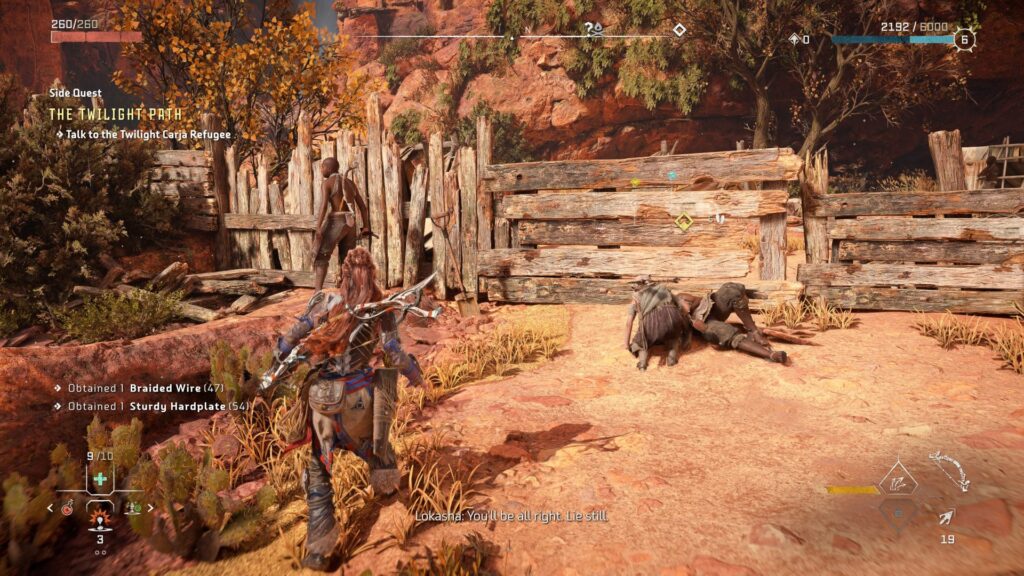 Find Savohar
Next, you need to find Savohar, the leader of the Twilight group.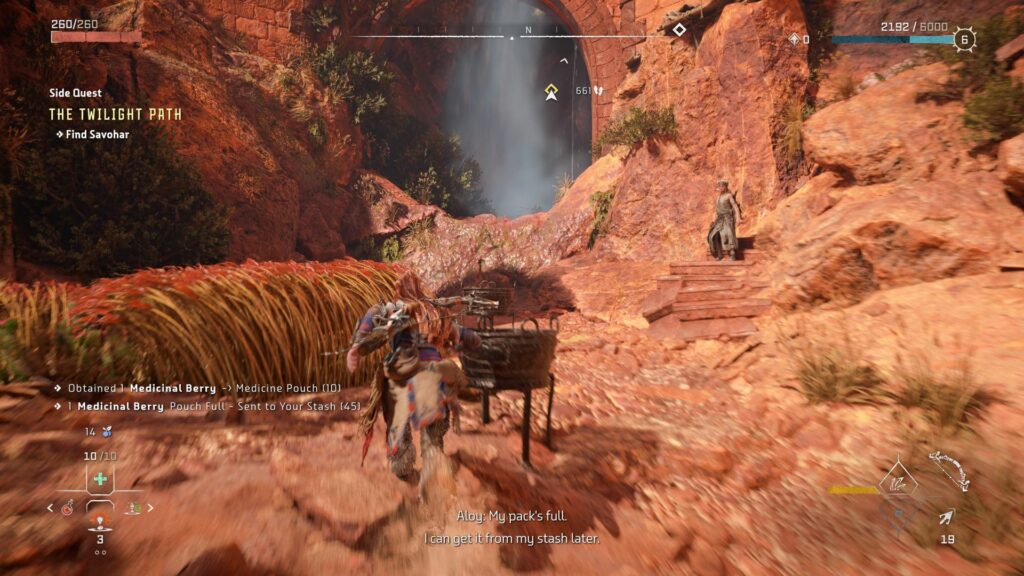 To go to the top, use the ladder near the arch.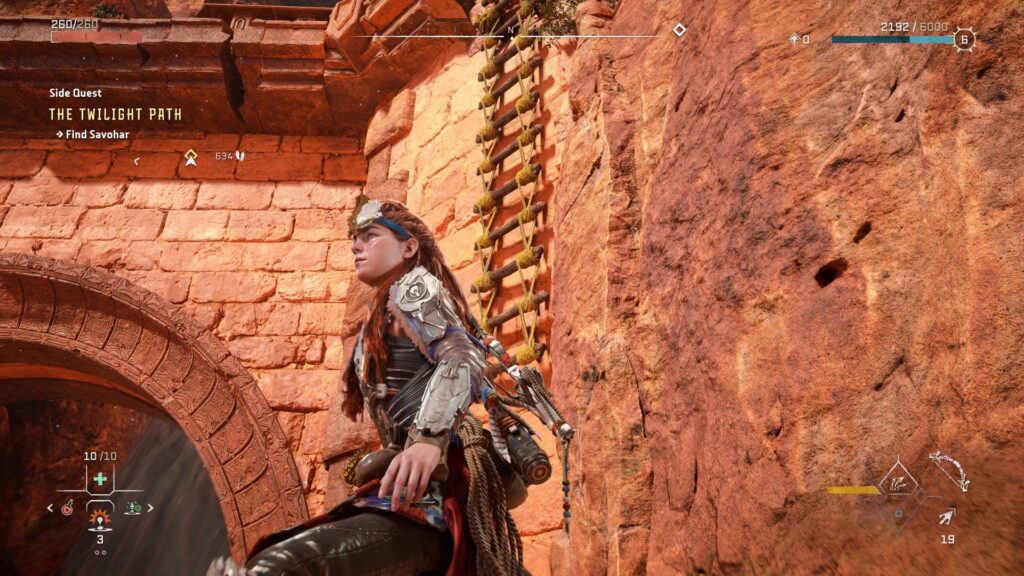 At one point, you have to do a wall jump to reach the upper ledge.
Just jump against the right or left wall and tap "O" to do a wall jump.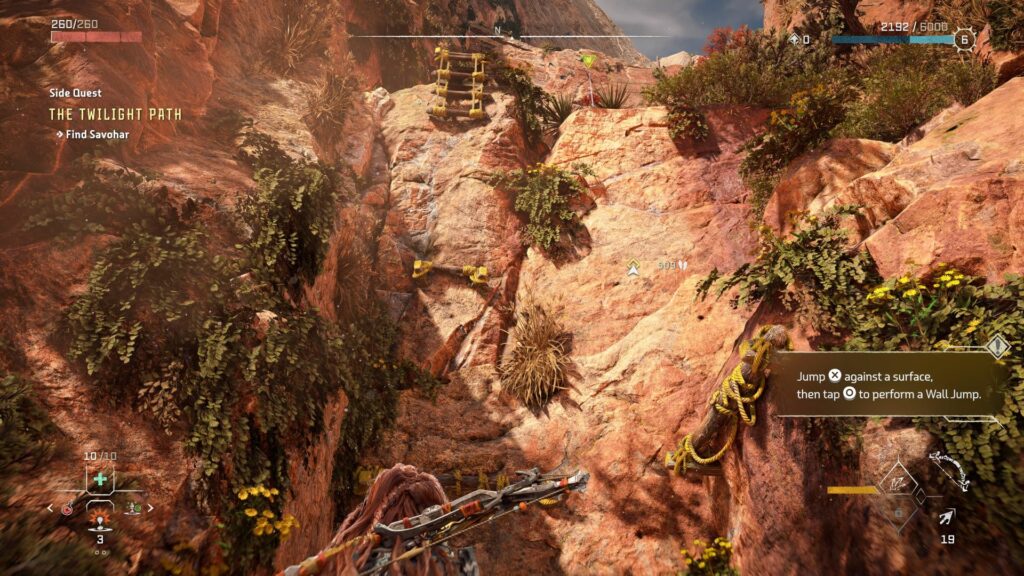 If you can't find the way up, use focus to highlight any possible jump spots in yellow.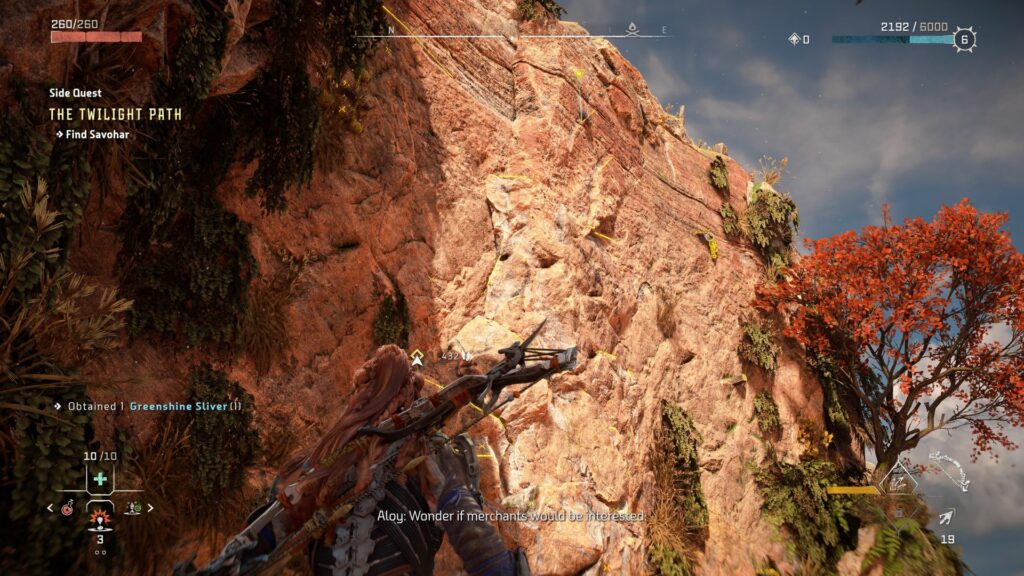 You will then reach a broken bridge. Sprint and jump across.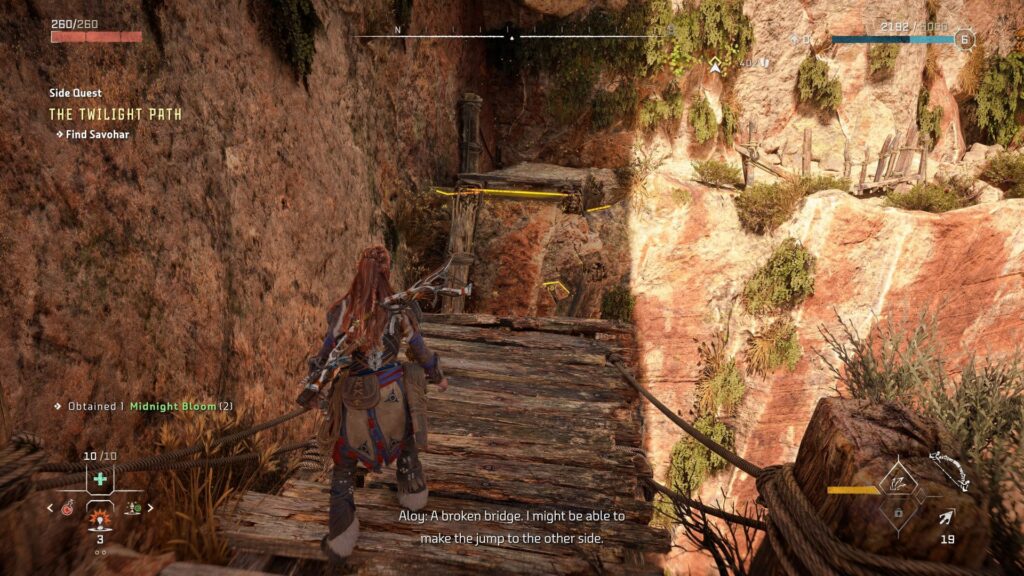 Then, you'll see a couple of machines. Just walk along the left-wall of the area and avoid the machines.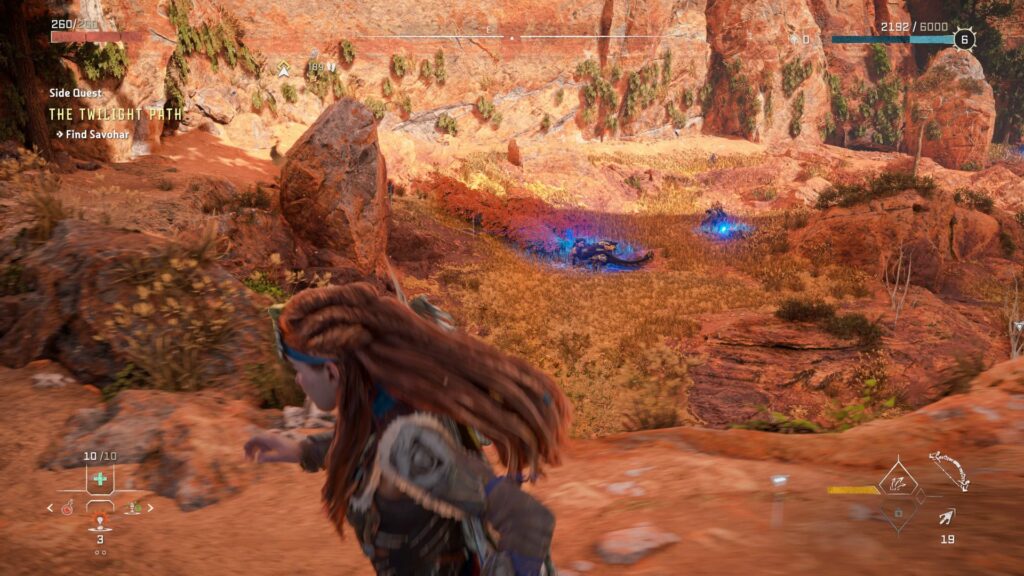 Finally, you'll see Savohar near a campfire. Talk to him.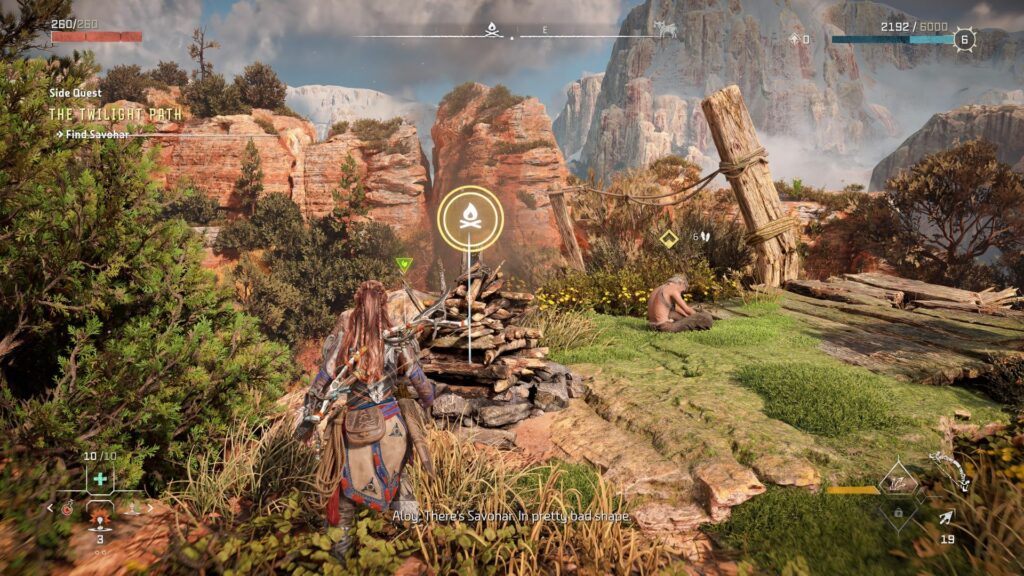 Gather the Stormbird heart
Next, you have to head to the tower nearby to get the Stormbird heart.
From the broken bridge, jump towards the other side. Use focus and you'll see the possible jump spots in yellow.
You basically need to jump down a little and move towards the right side.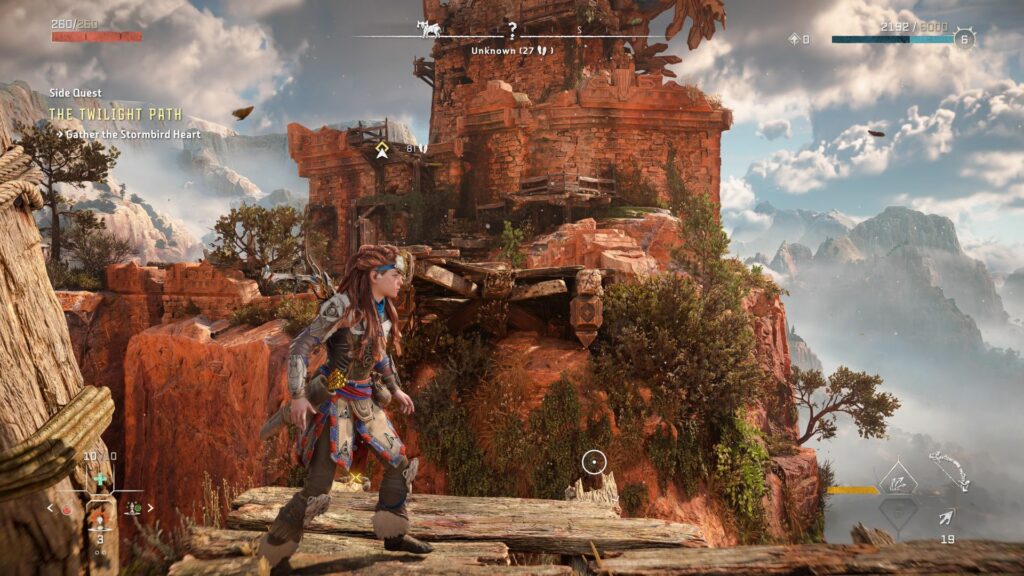 Once you've found your way up, you have to get to the Stormbird.
There's a way to go up, just directly under the Stormbird wings.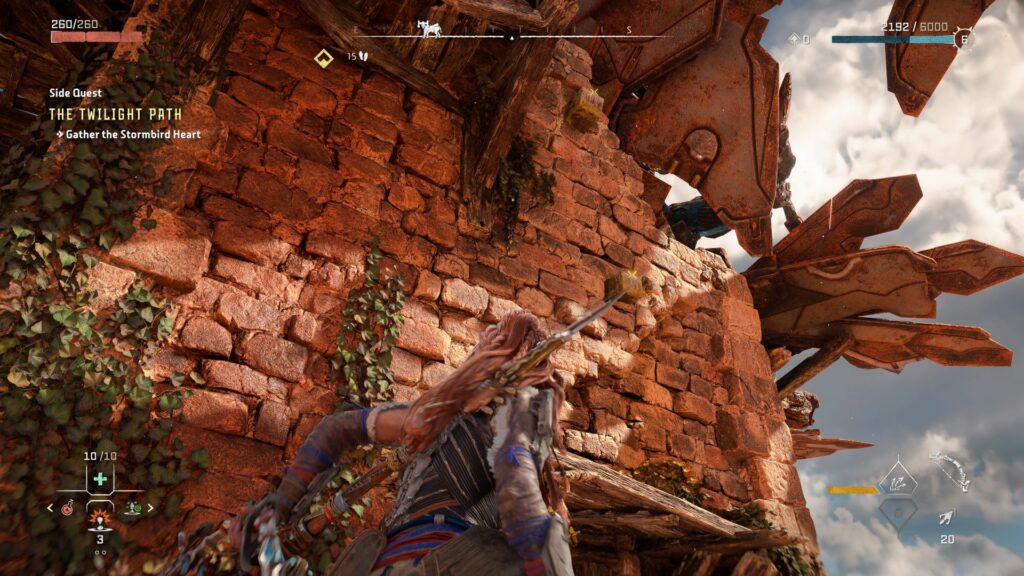 Pick up the Stormbird heart, among other things.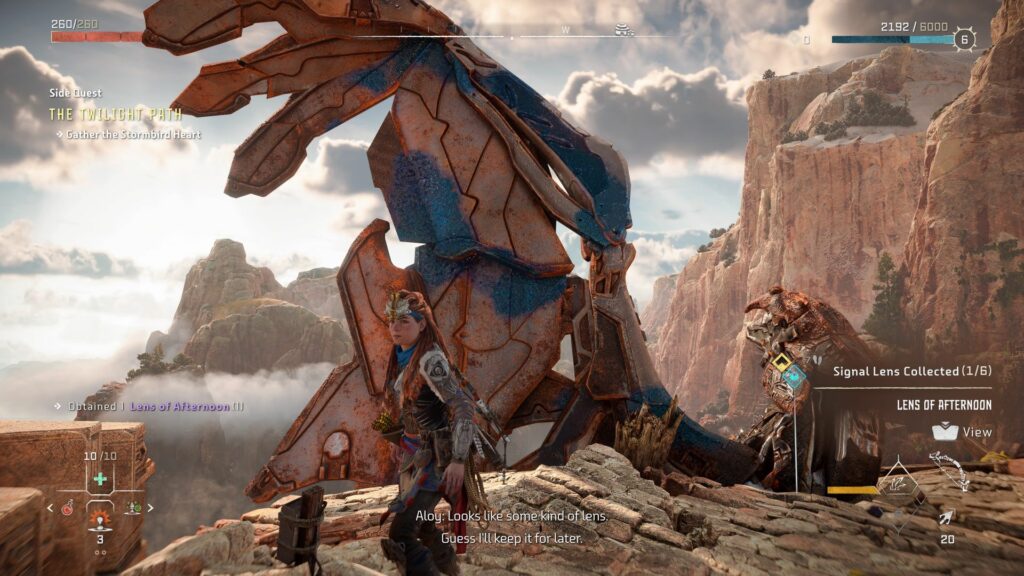 Return to the camp
As you return to Savohar, you'll realize that he died. Head back to the camp and you'll see Tolland.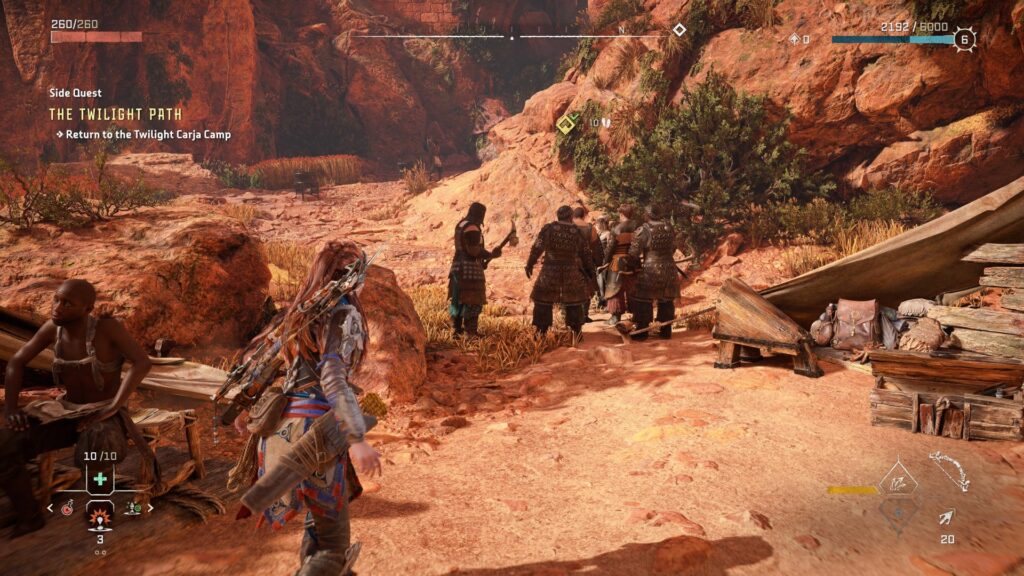 During he conversation, you can choose between different options in dealing with Tolland. I chose the heart option (tough break) and no fight ensues.
The quest ends here.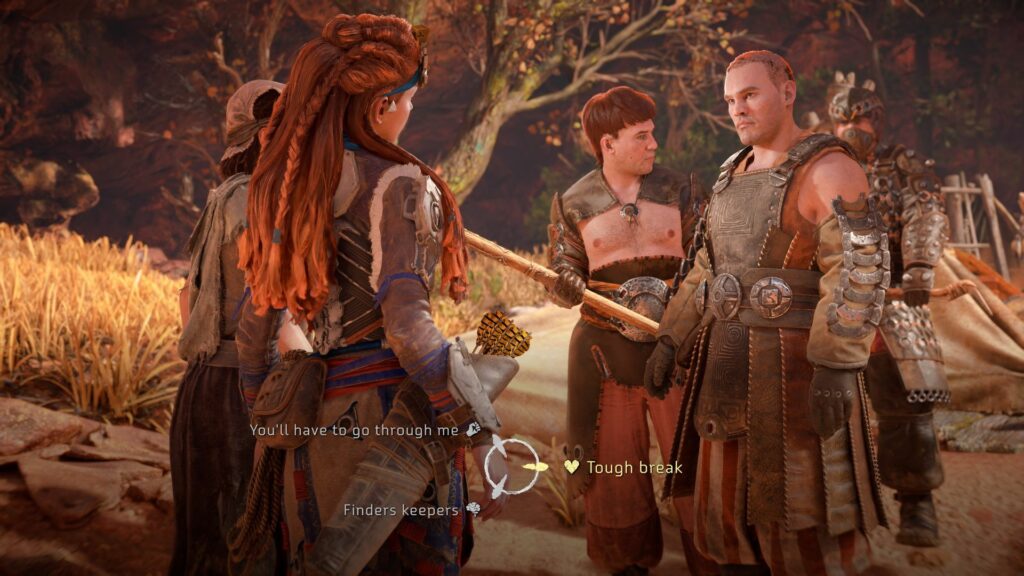 ---
Related posts:
Horizon Forbidden West: Deep Trouble Quest Walkthrough
How To Fast Travel (And Craft Packs) In Horizon Forbidden West