Deep Trouble is one of the side quests you'll get in Chainscrape in Horizon Forbidden West.
Your objective is to head to the mines and rescue two miners who are stuck.
Here's a walkthrough of Deep Trouble in Horizon Forbidden West.
This quest is recommended for level 5 and above.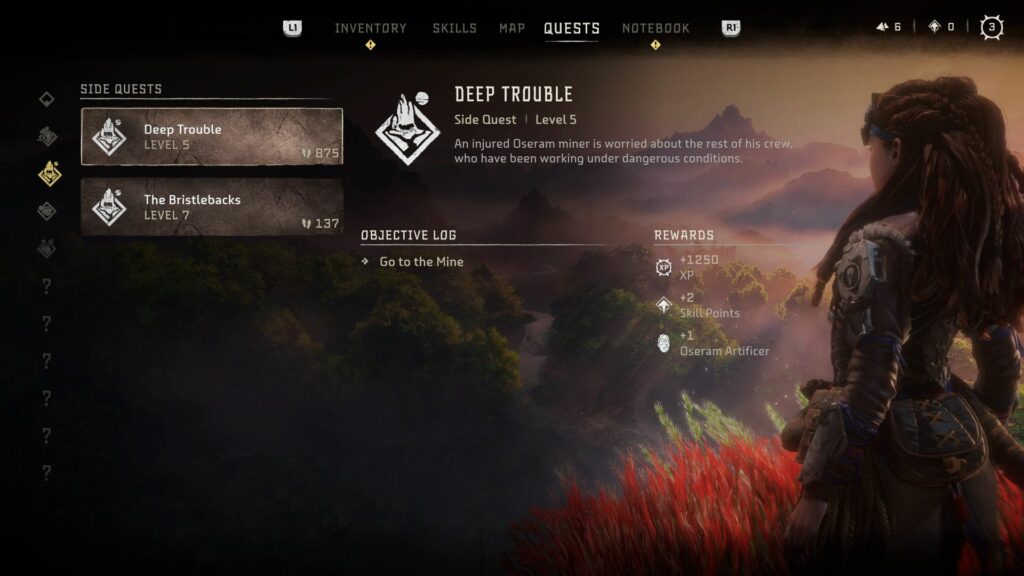 To begin the quest, head to the player location marked on the map below.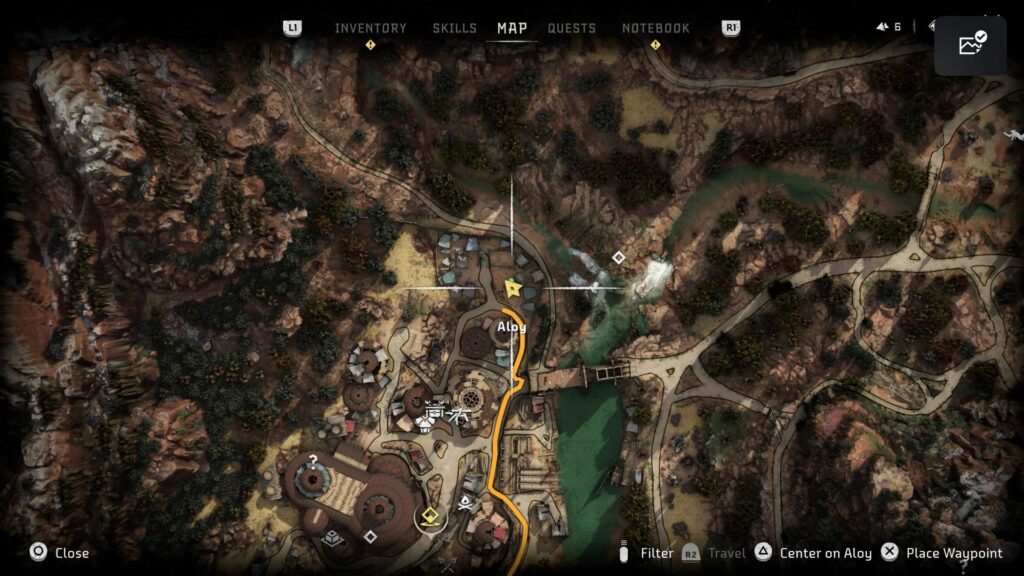 You'll see an injured guy resting under the tent. Talk to him to begin the quest.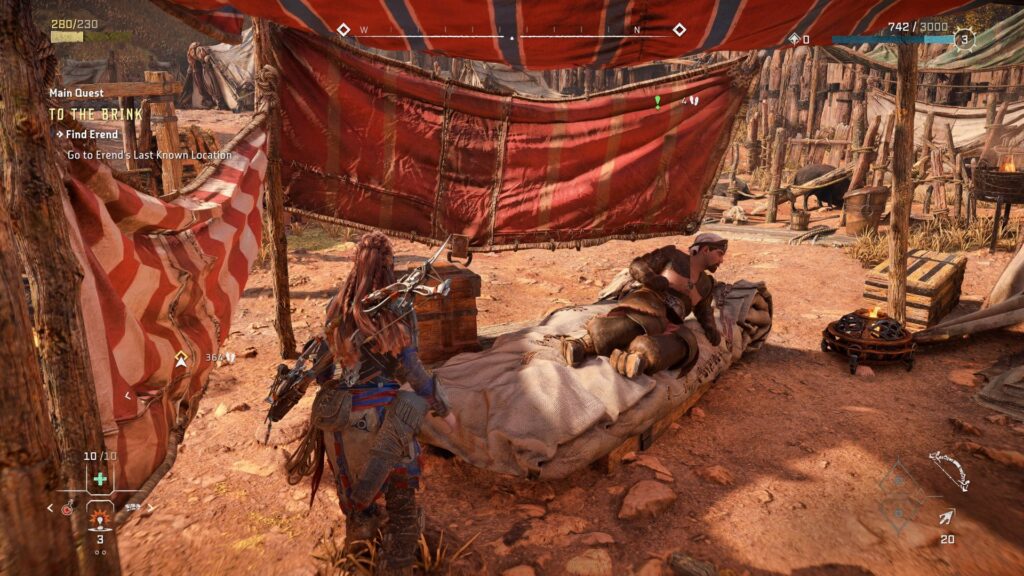 Go to the mine
Next, head to the mine which is north of Chainscrape. The exact location is marked on the map below.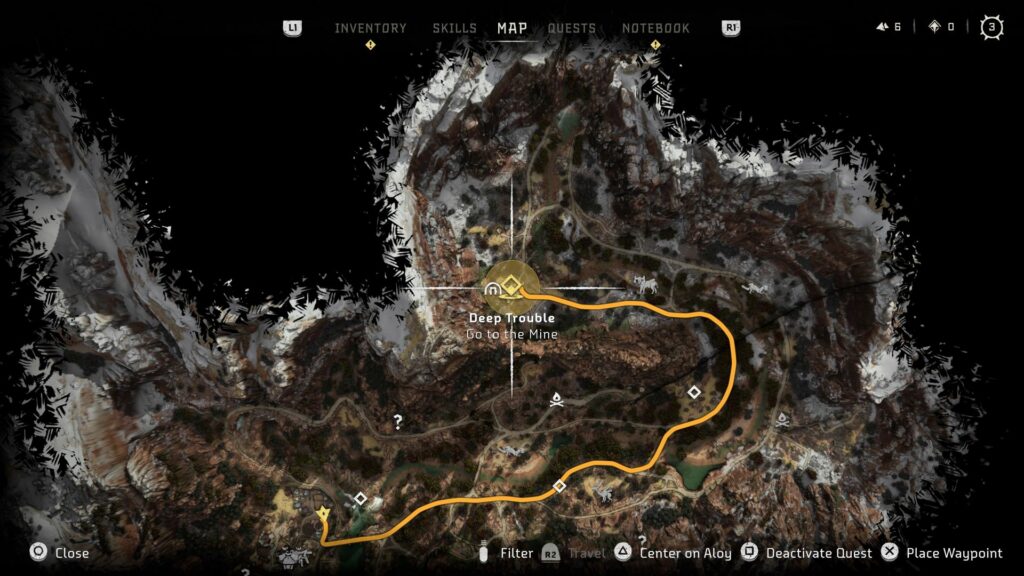 Be careful of the machines along the way.
As you reach, you'll see plenty of miners outside. Talk to Korvend.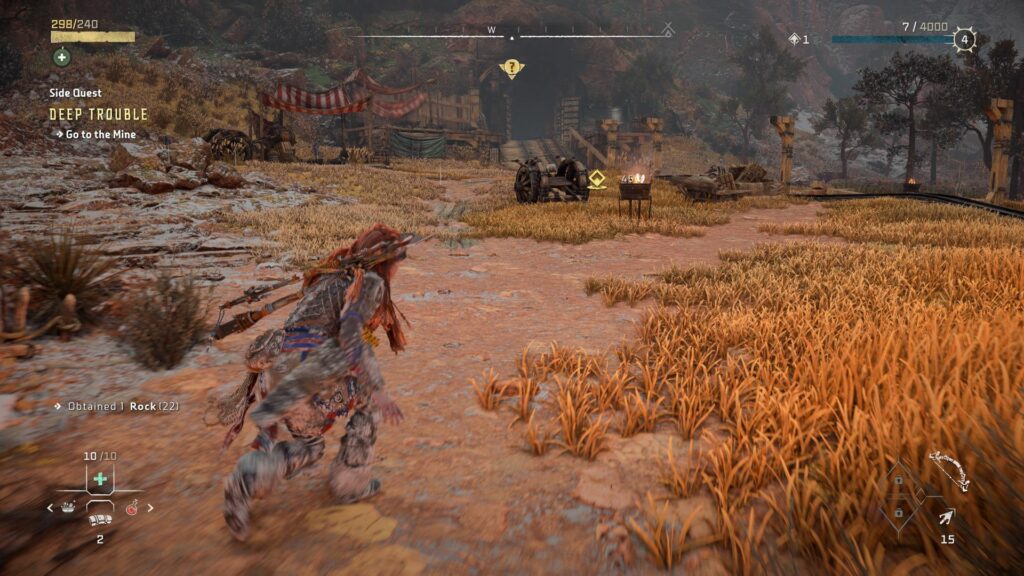 He is the one just outside the mine.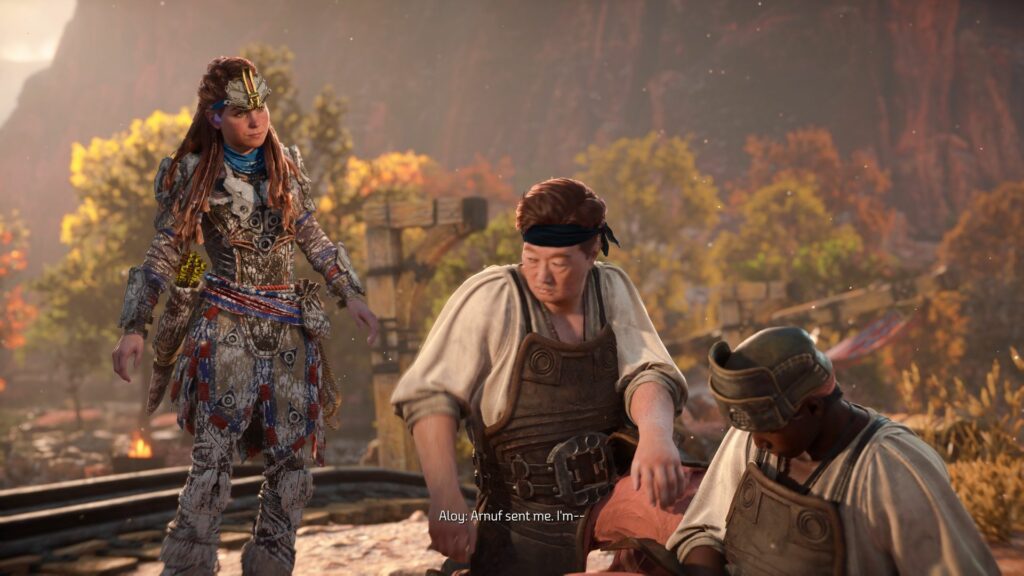 Find the missing miners
Next, enter the mine.
You'll then reach a pool of water. Dive into it and head to the next area.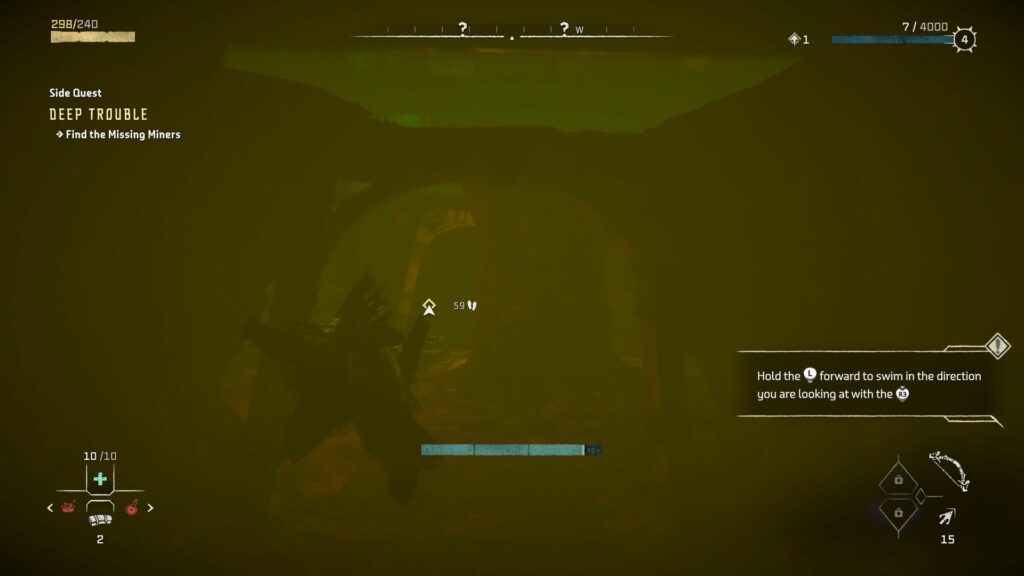 As you surface, you'll find the two missing miners.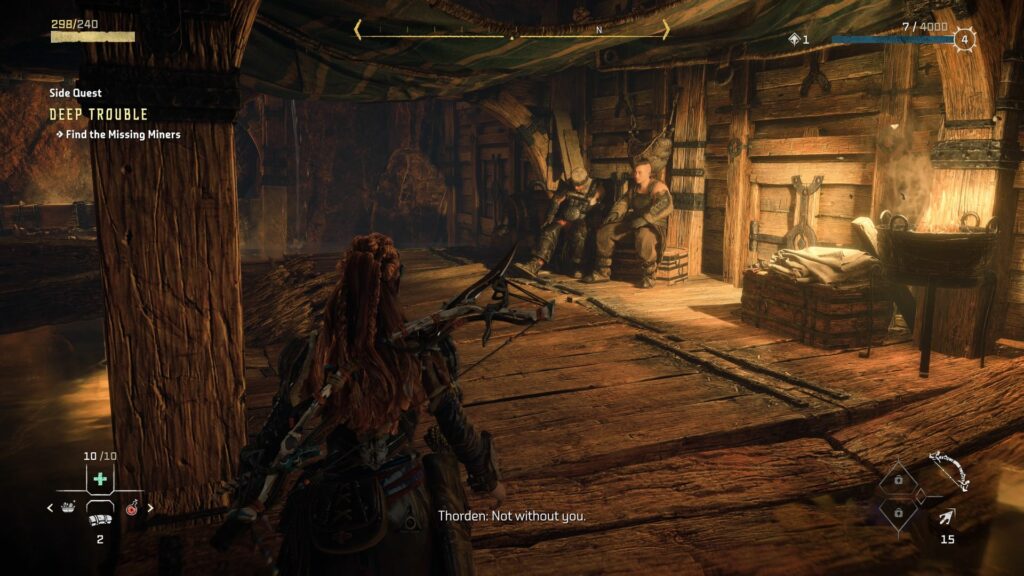 Drain the mine
The next objective is to drain the mine to allow the two of them to escape.
You'll see some obvious blocks of wood near the miners. Dive into the water there and head deeper into the mine.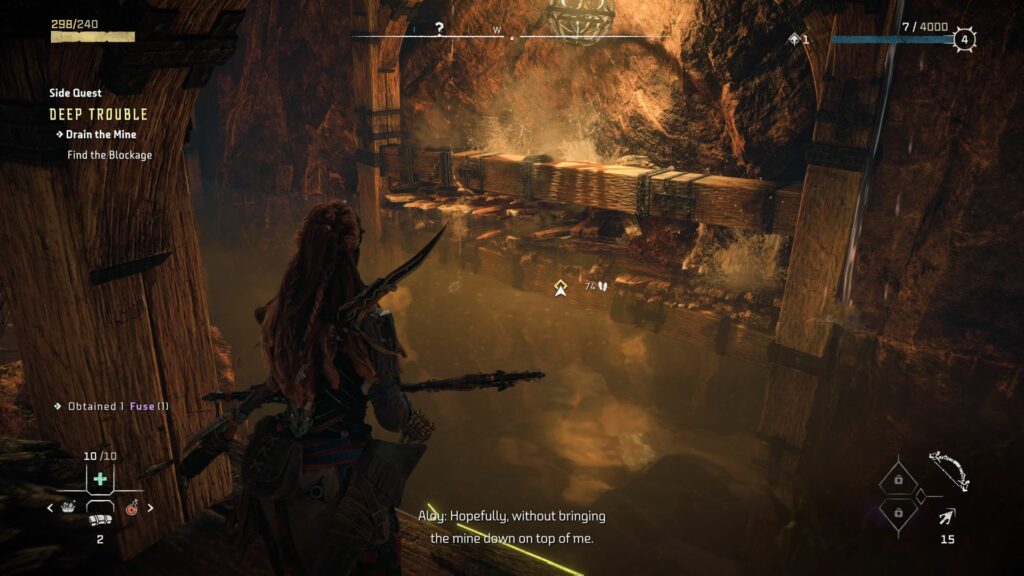 As you surface, you should reach an open area with some scaffolding. Climb up the ladder and head to the next area.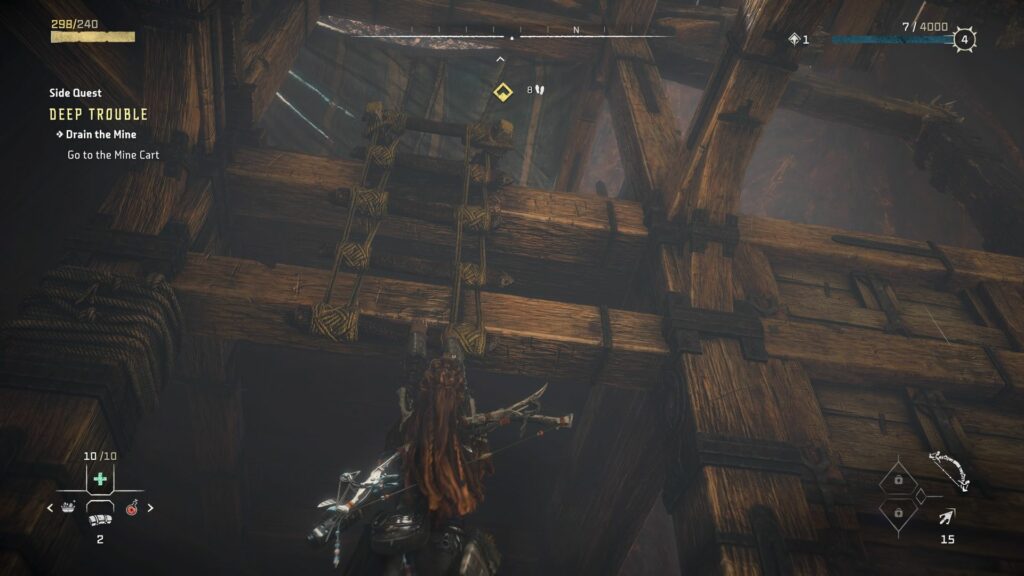 You'll then find some machines inside. To avoid them, you can dive underwater. If you're spotted, diving underwater will get them to stop chasing you as well.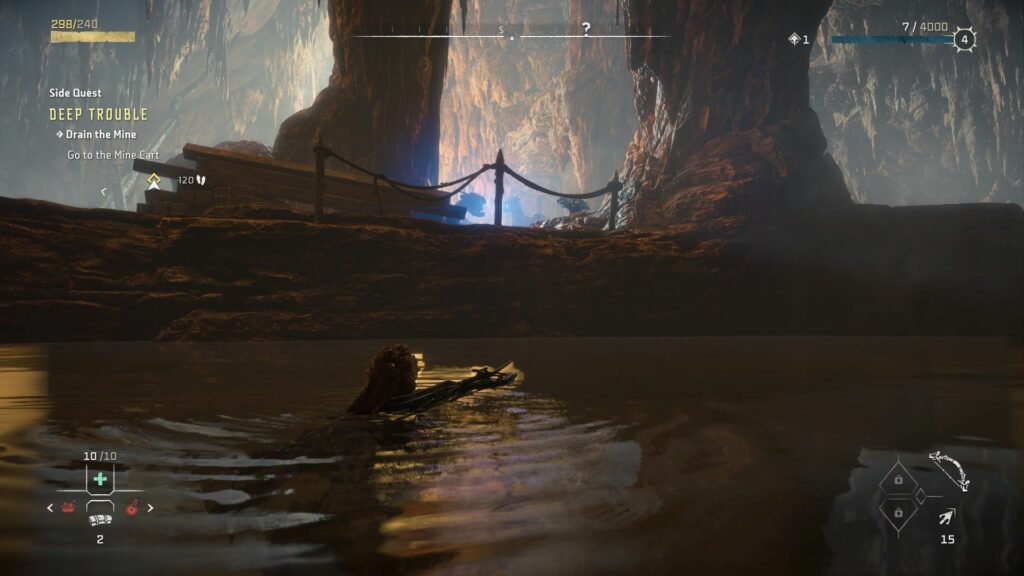 Once you're on the other side, silent strike the machine near the tracks.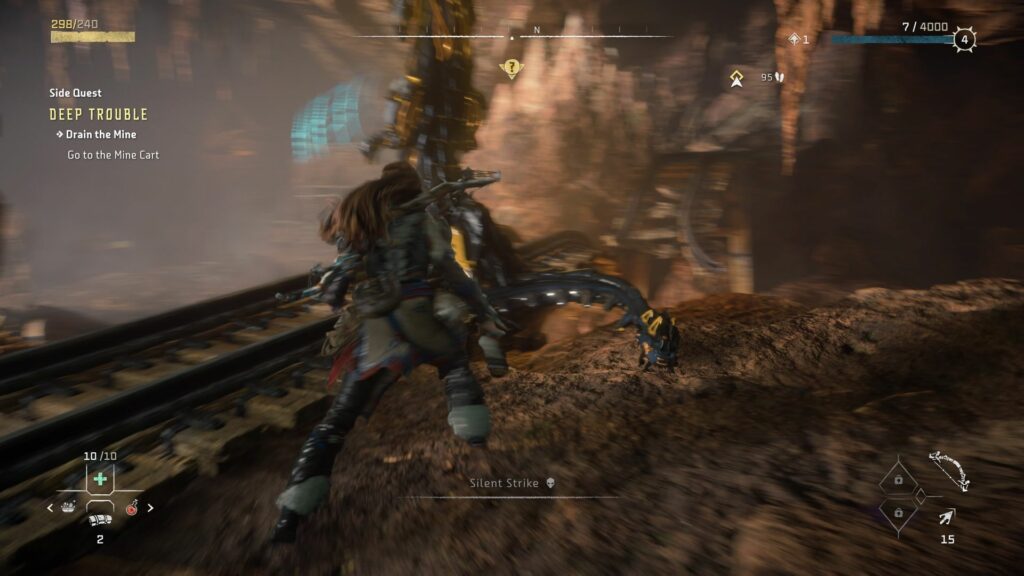 Follow the route until you reach a dead end. Lower the ladder first.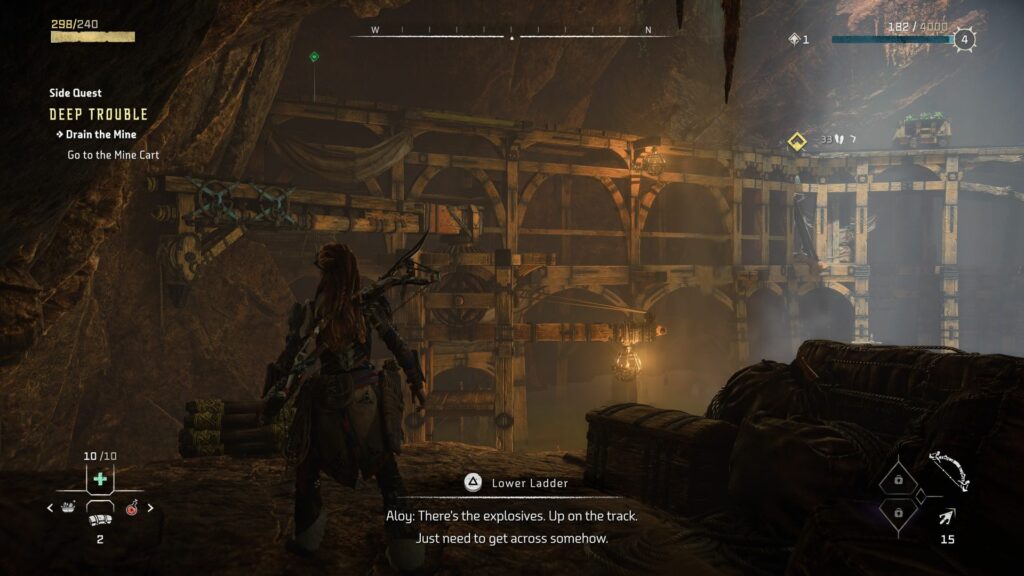 Then, use your pullcaster to pull the platform towards you. Jump and climb on the platform as you head further in.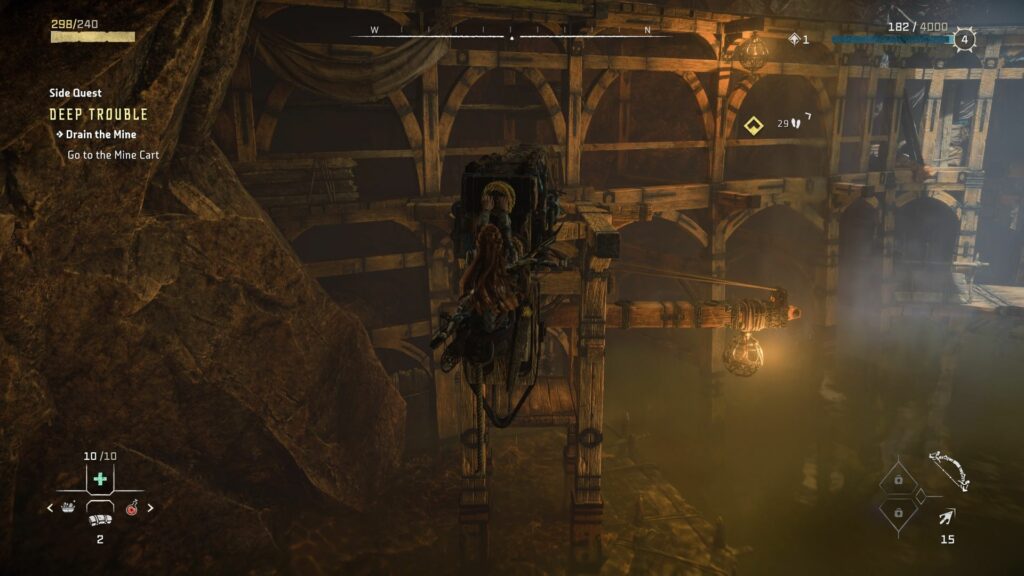 You will then see the explosives on the mine cart. Go near the cart to detonate the explosives.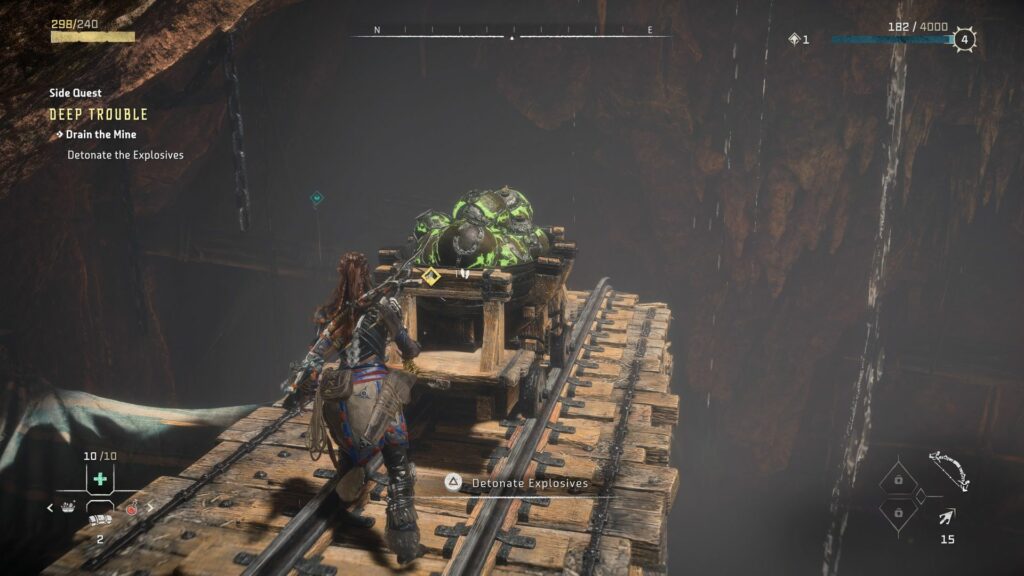 Return to the miners
Once you're done, head back to the miners.
The machines will come after you and you can kill them but it's optional.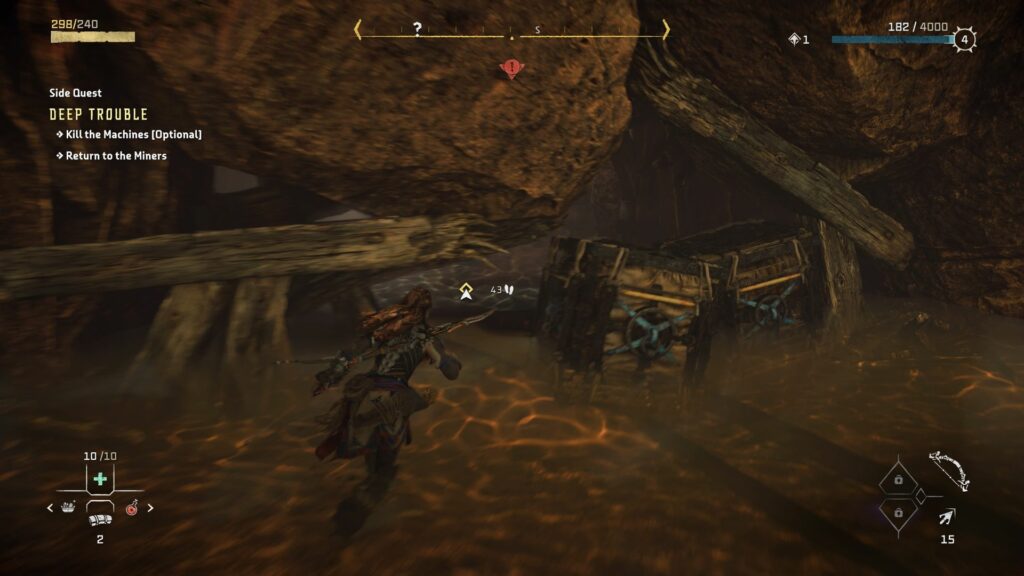 Talk to Thorden again and they'll leave on their own.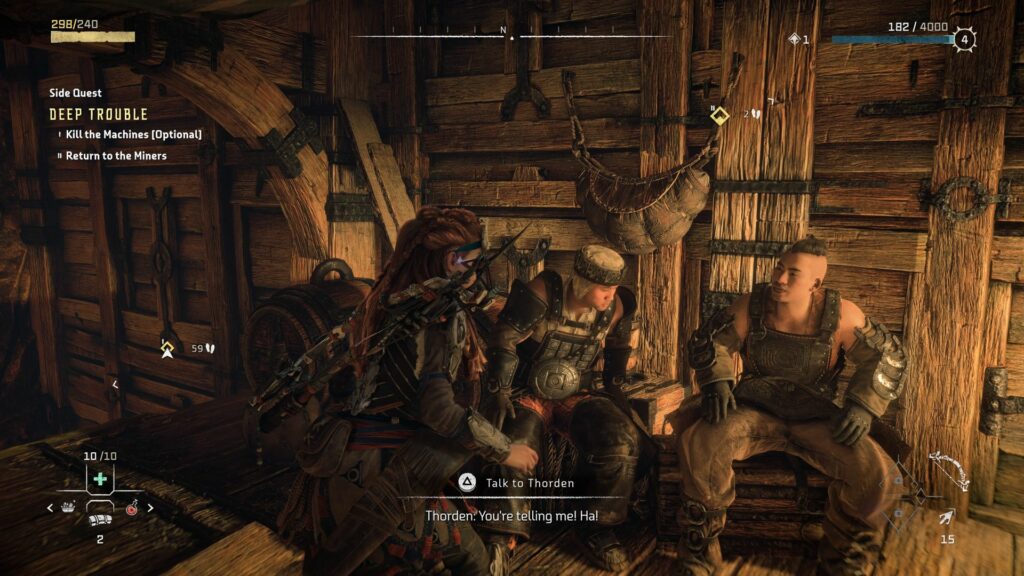 Return to Korvend
Leave the mine by yourself and talk to Korvend to complete the quest.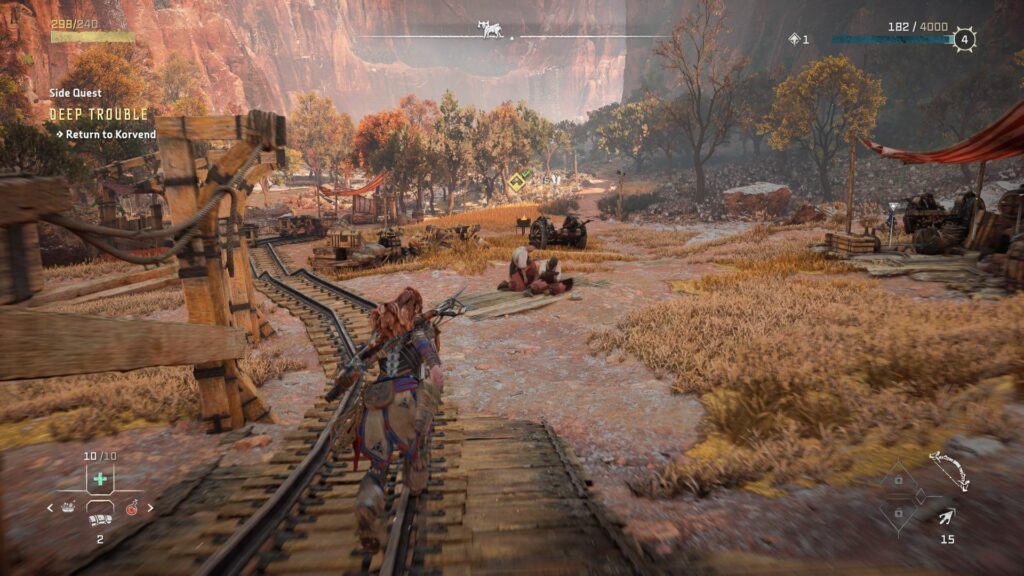 ---
Related posts:
How To Fast Travel (And Craft Packs) In Horizon Forbidden West