The Kulrut is a main quest available in Horizon Forbidden West.
Your objective is to ensure the Kulrut (competition) goes well and defend it against Regalla's rebellion.
Here's a walkthrough of The Kulrut in Horizon Forbidden West.
Recommended level is 18 and above.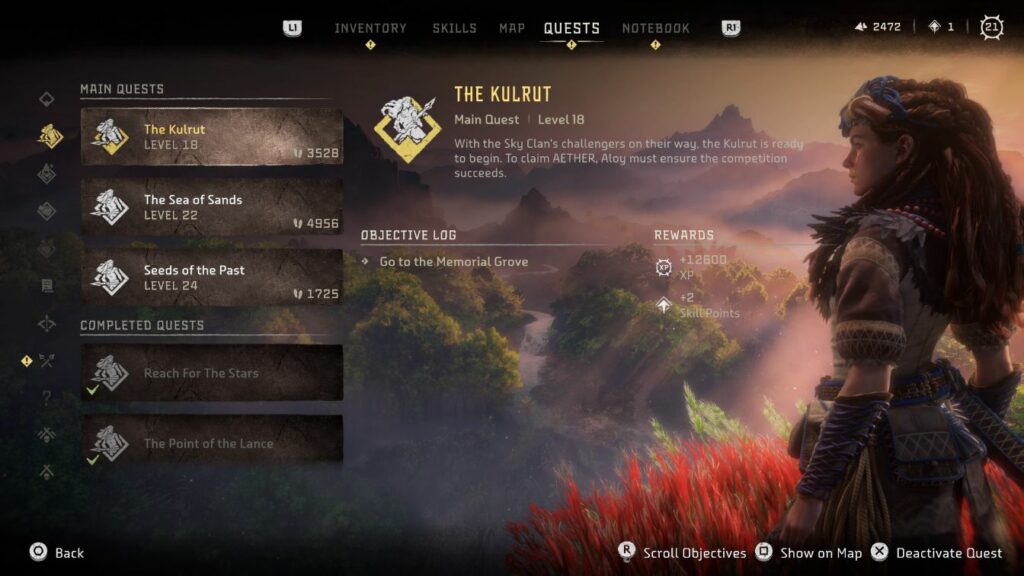 Go to the Memorial Grove
To begin, head to the Memorial Grove. The location is shown in the map below.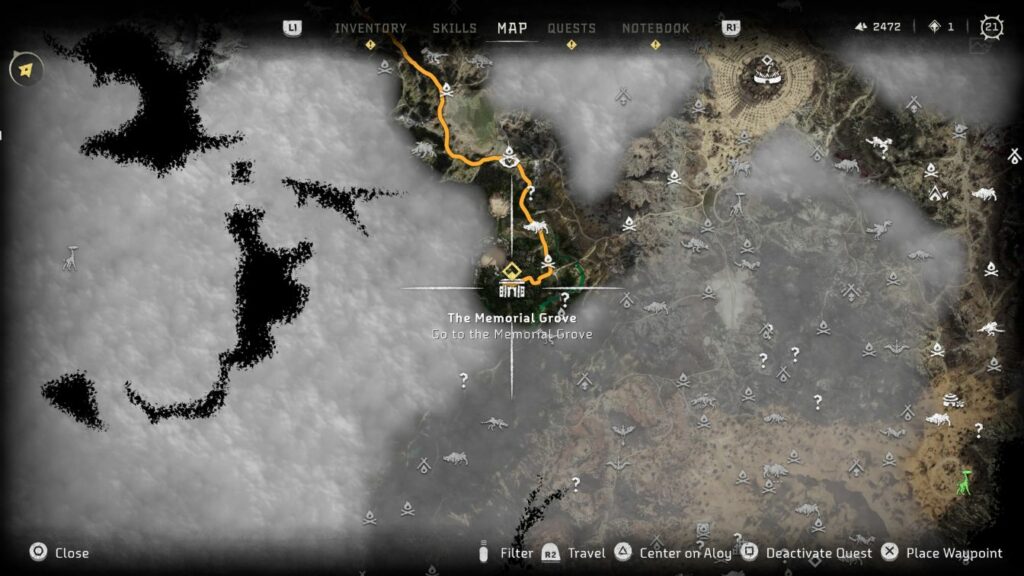 You'll see a guard there. Talk to him and head behind the throne room.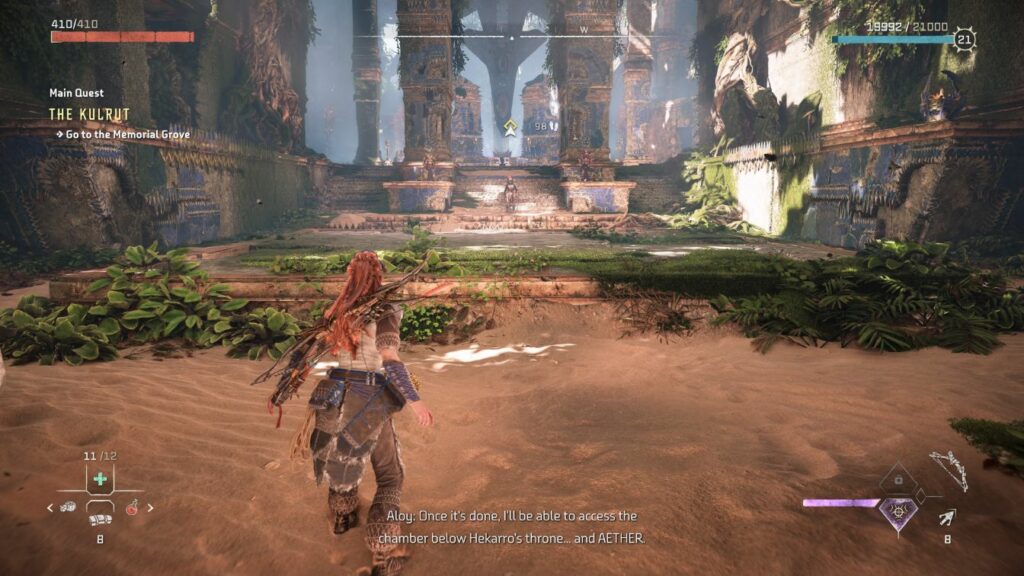 Talk to Hekarro
You'll find Hekarro at the observation deck in the arena. Talk to him to proceed.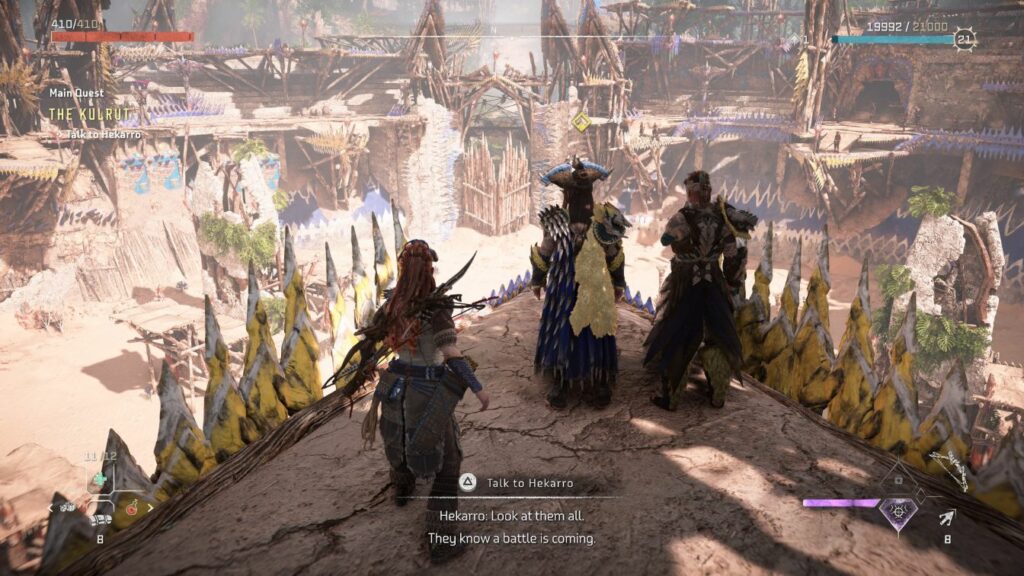 After proceeding with it, pry open the cache to obtain a new outfit.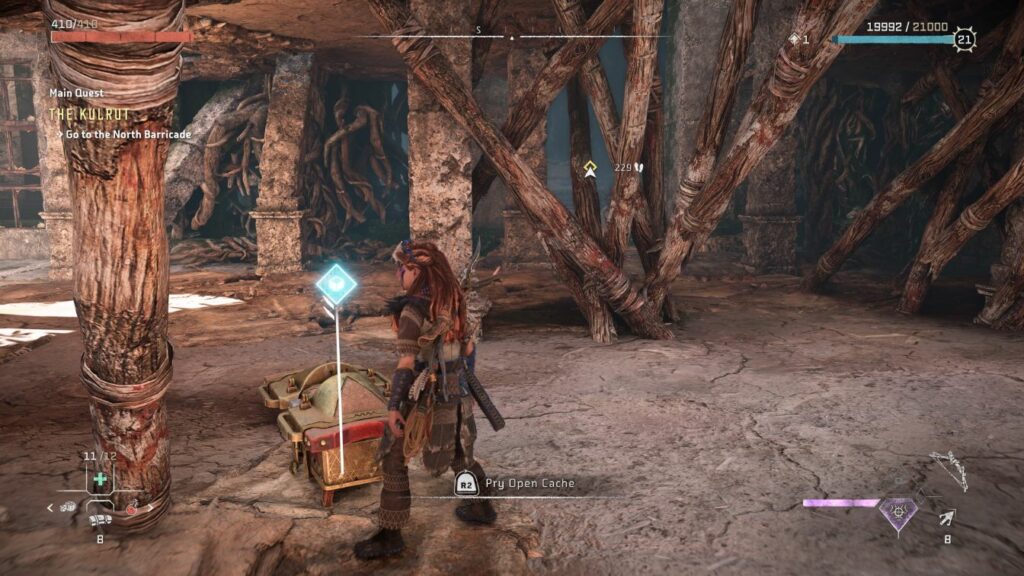 Go to the North Barricade
Next, head to the North Barricade. You can talk to Tekoteh on the way there.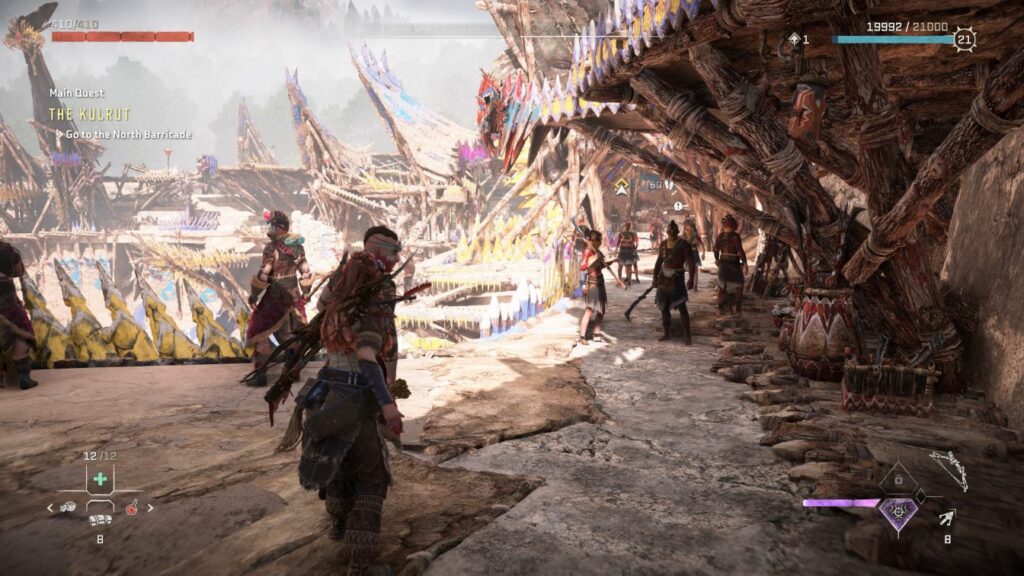 Continue to the barricade and talk to Dekka.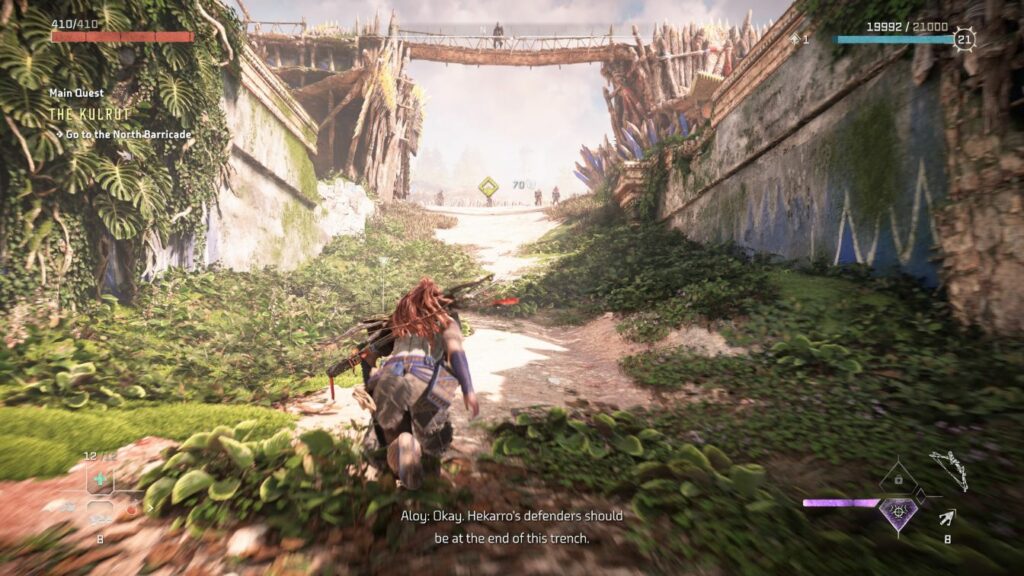 Kill the machines
You'll be given a cannon to use. Just shoot and kill the machines.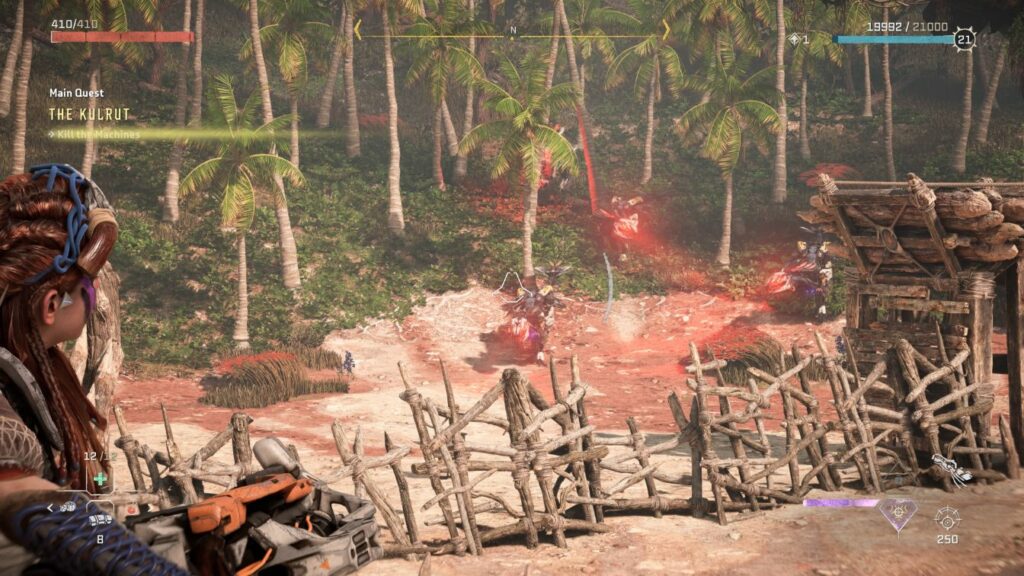 After you run out of bullets, head to the other side to use the cannon and finish the job.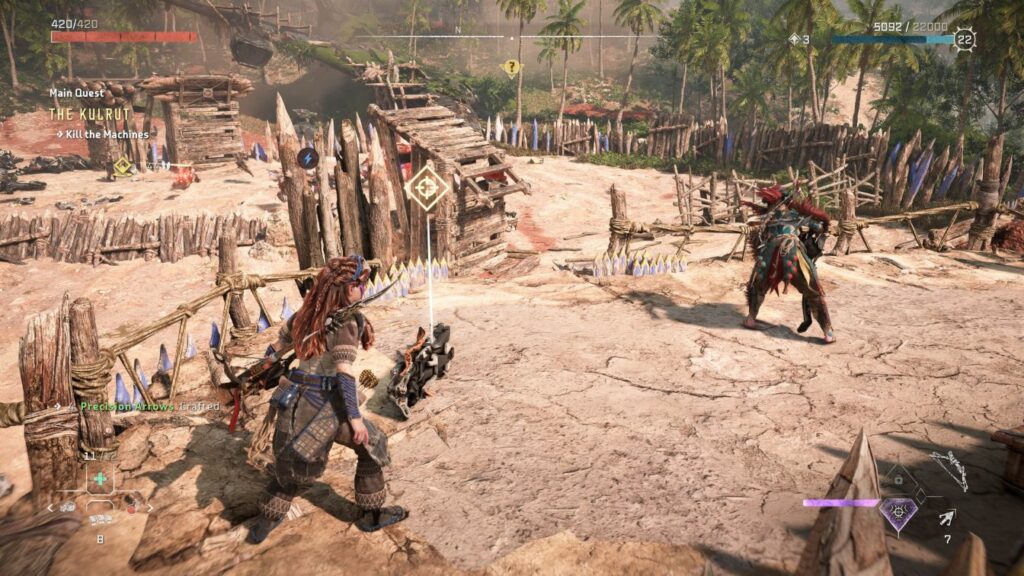 Kill the viper machine
After the cutscene, you need to defeat the viper machine with the help of someone using the ballista.
You'll need to get the machine to come towards you. Draw it away from the ballista to allow the ballista person to shoot the machine from time to time.
Also, use focus to identify the weak spots and attack them.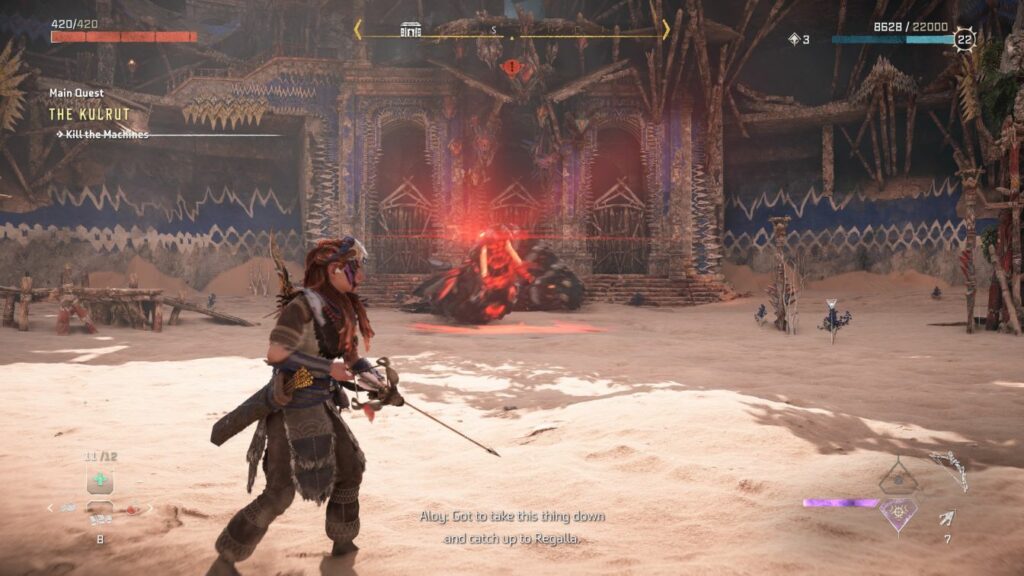 Find Hekarro
After the machine is brought down, find Hekarro. Use the fallen rubble (where the machine is) to climb up the arena.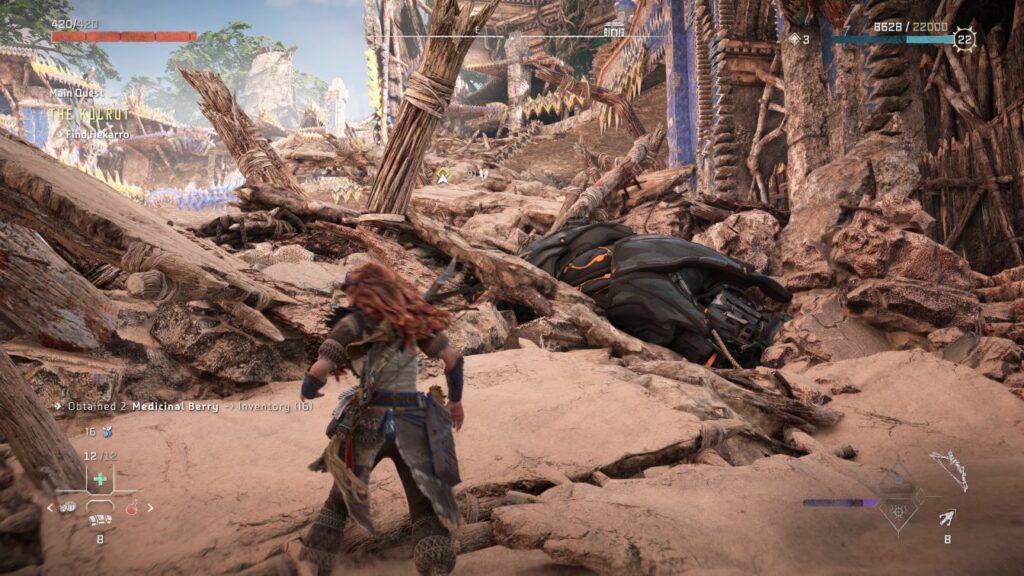 Once you reach Hekarro, a cutscene will load. Regalla flees the scene.
Enter the chamber
Then, head down the chamber to look for AETHER.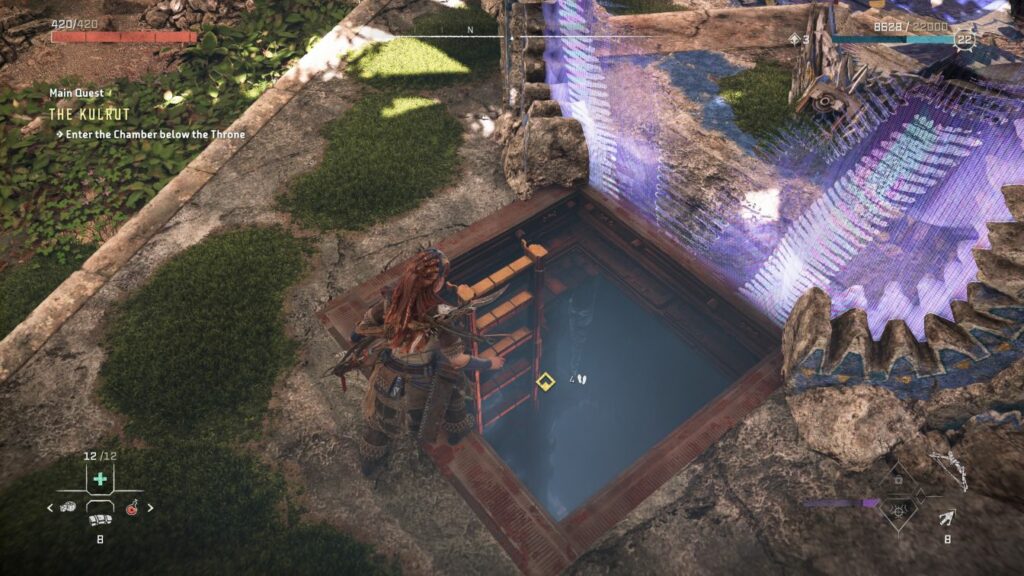 Recover AETHER down here.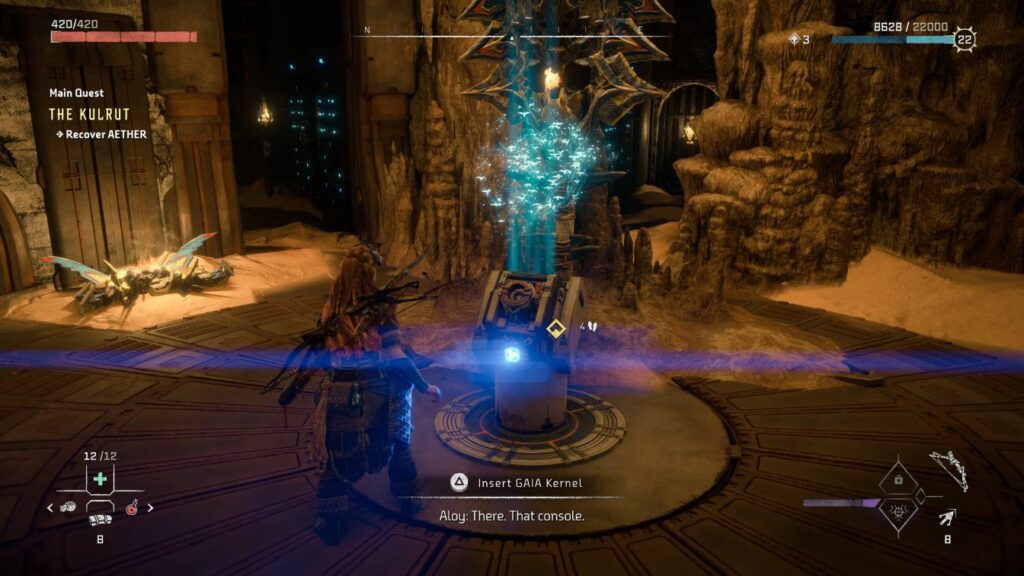 After retrieving AETHER, talk to Dekka once you climb back up.
You'll see a holographic screening of the Old Ones that Hekarro saw a long time ago.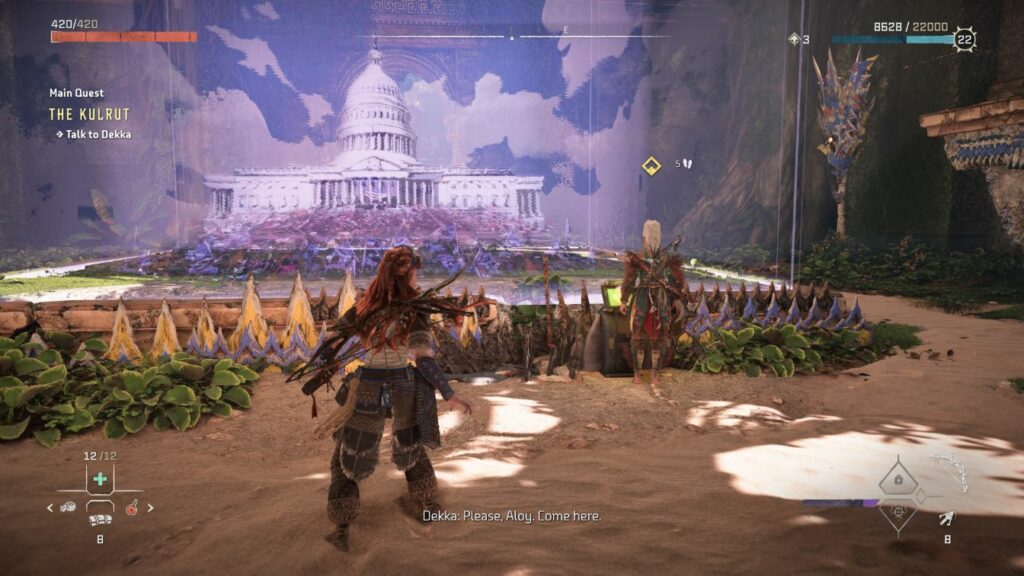 Return to the base
Get back to the base where GAIA is.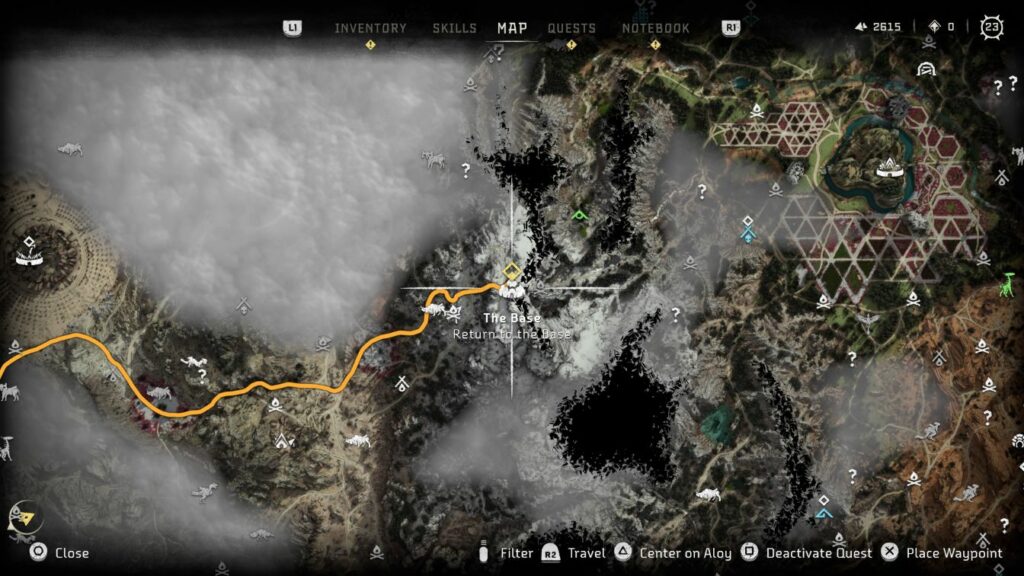 You can fast travel to the nearby campfire.
From the campfire, climb up the mountain a little and you'll see the door.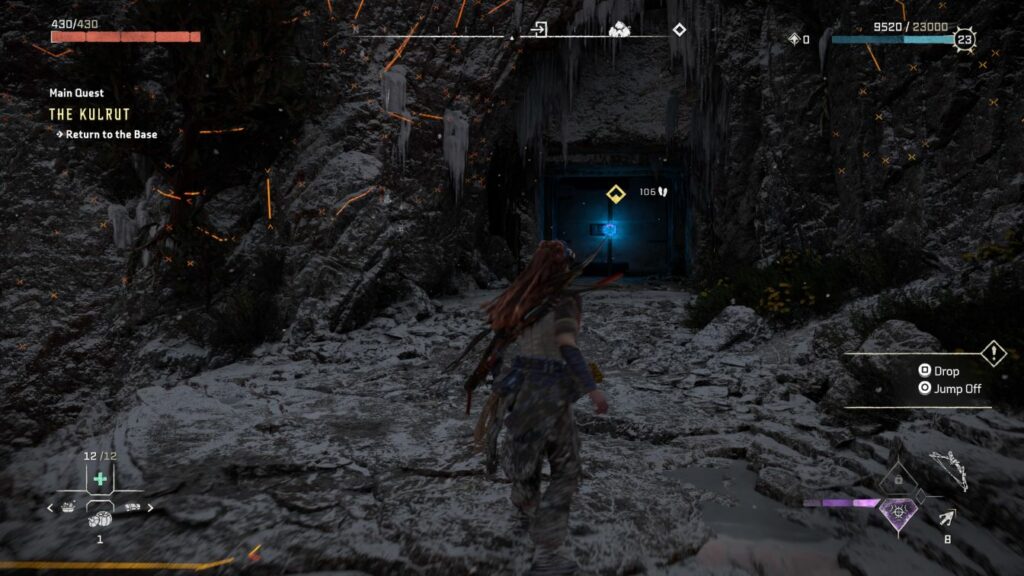 Deliver AETHER
After the cutscene, deliver AETHER to GAIA and the quest ends here.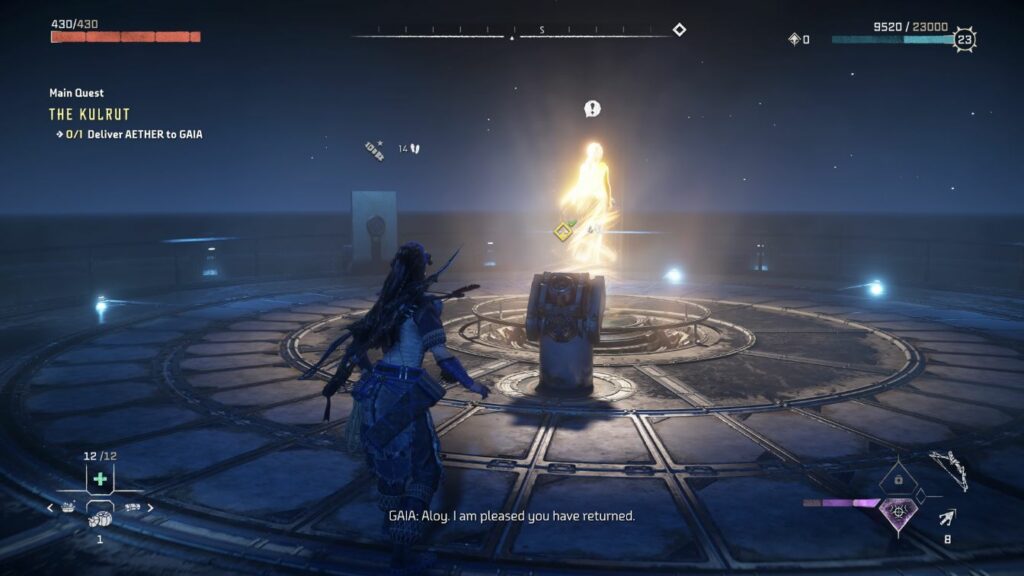 ---
Related posts:
Horizon Forbidden West: Blood For Blood Walkthrough