Blood for Blood is a side quest relating to Dekka in Horizon Forbidden West.
Your objective is to help retrieve Dekka's grandson Kavvoh who went to join Regalla's rebellion.
Here's a walkthrough of Blood for Blood in Horizon Forbidden West.
Recommended level is 19 and above.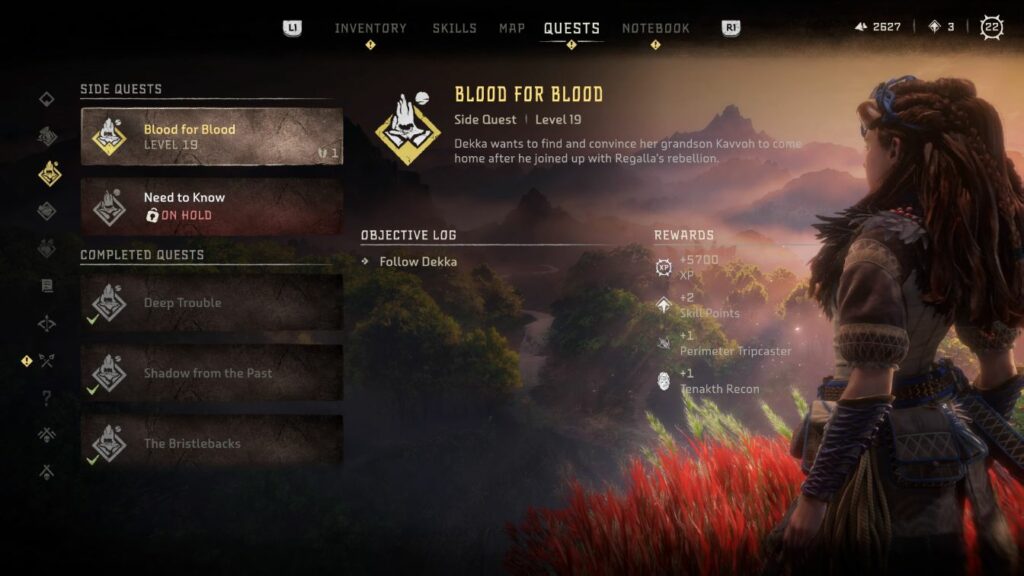 To begin the quest, talk to Dekka after you've defended Hekarro's stronghold against Regalla's attack. The location is marked on the map below.
Talk to Dekka to begin.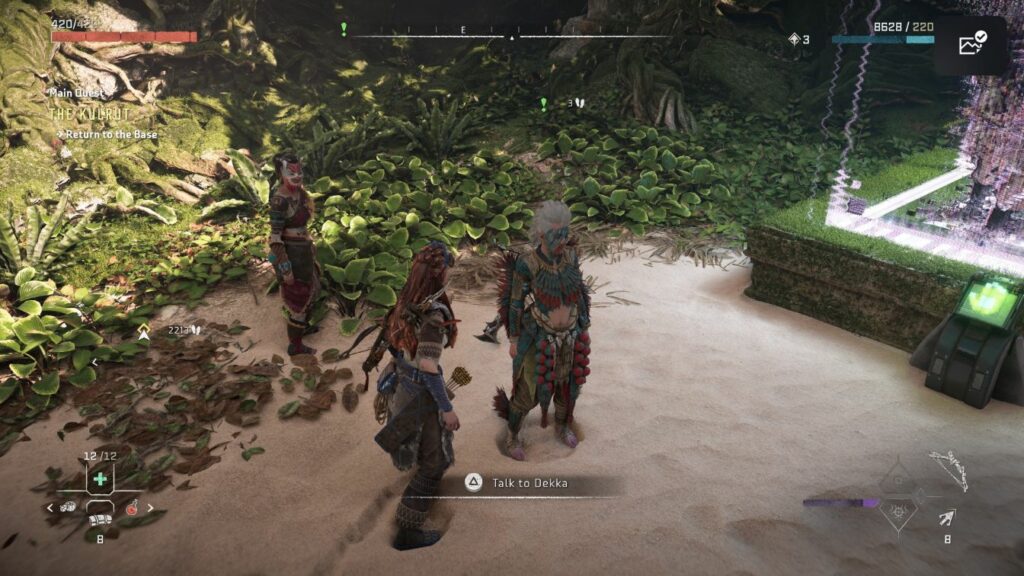 Follow Dekka
If you choose to start the quest immediately, follow Dekka as she leads you to an outpost.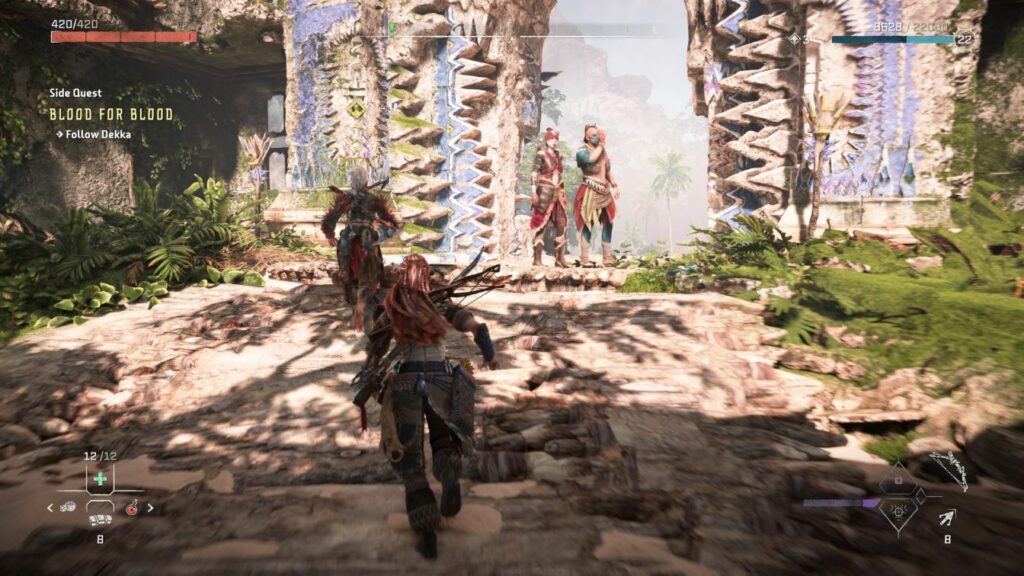 Kill the rebels
Once you're in the outpost, kill the rebels inside. You may want to take out the only machine inside first. You can hide in the bushes to attack.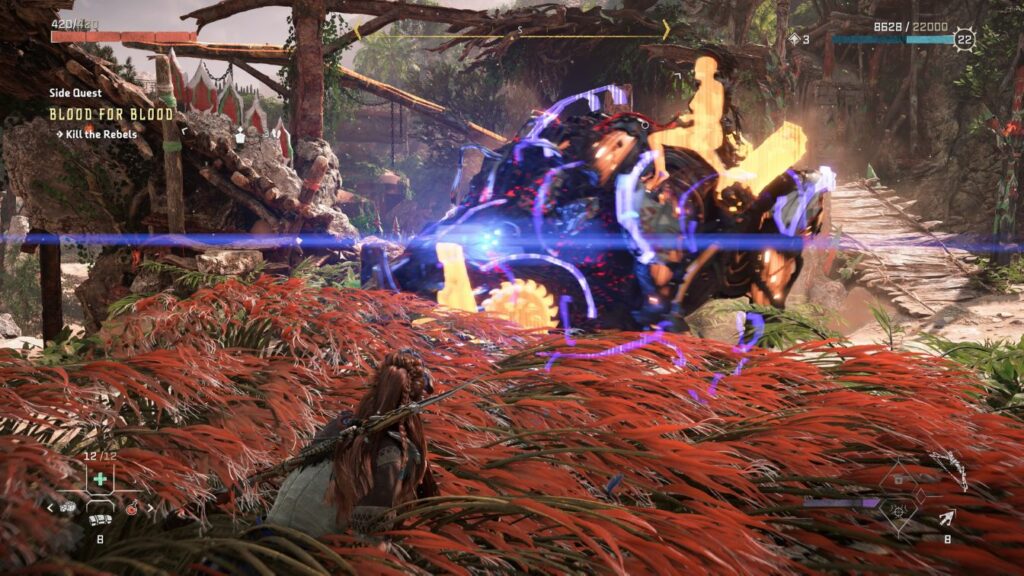 After the battle, find the post that Nakalla (a prisoner) was tied to. You can use focus to find it.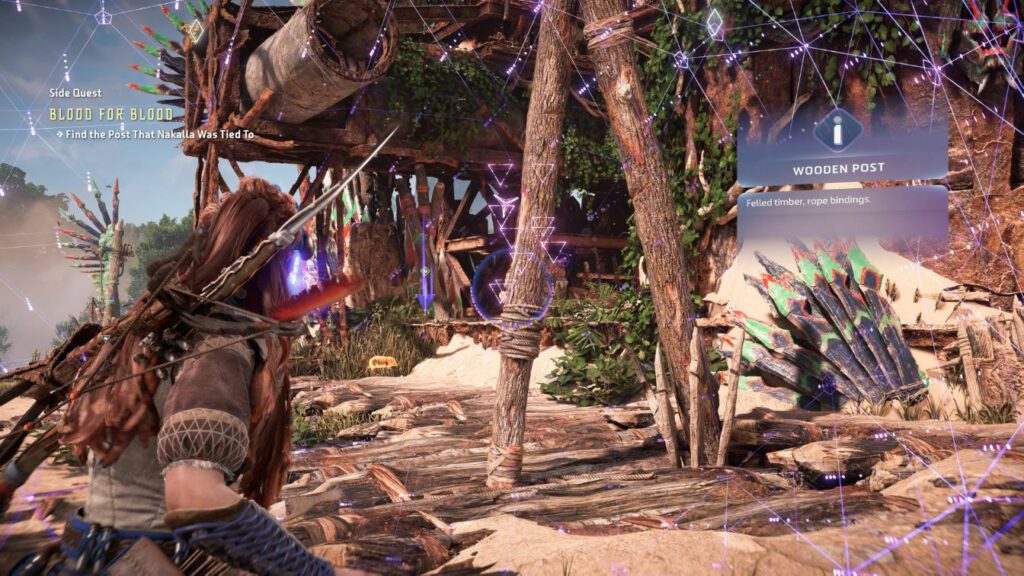 Then, follow the tracks to find Nakalla.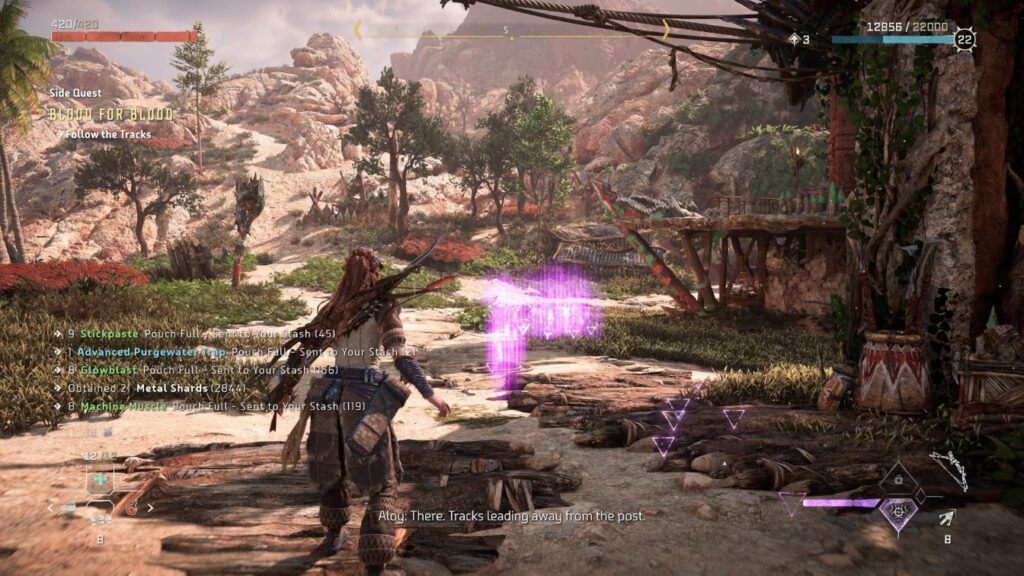 You'll be led to a hatch. Open the hatch and you'll find her inside.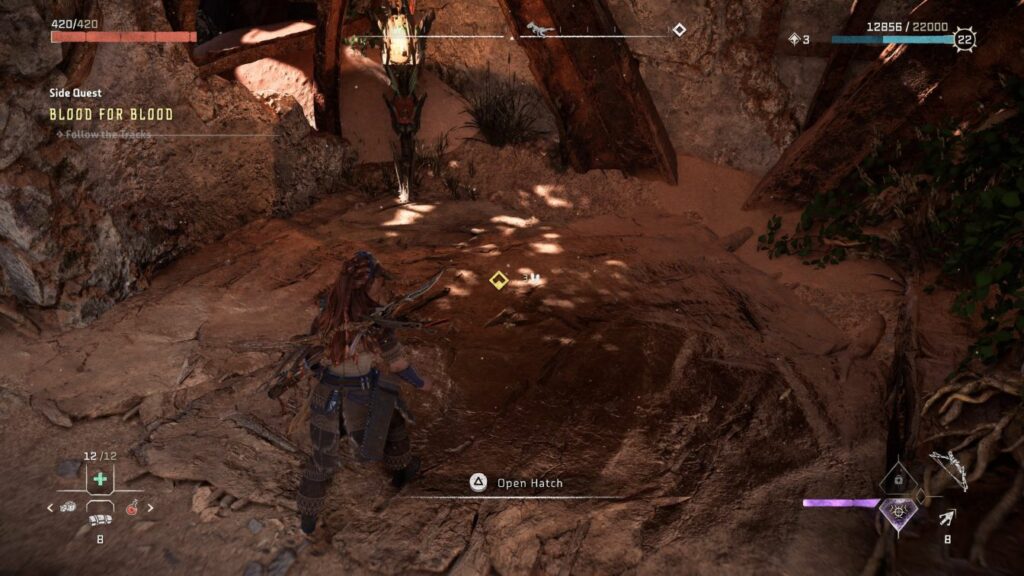 Meet Dekka at Fall's Edge
Next, meet Dekka southwest of the outpost, at Fall's Edge. The location is shown in the map below.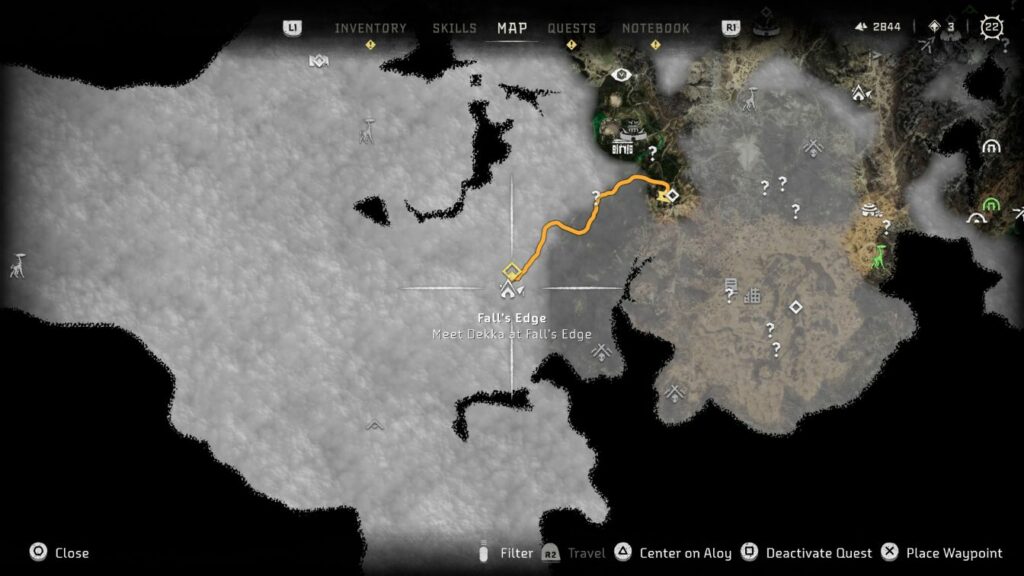 As you arrive, you'll see that it's a Tenakth base. Enter the base.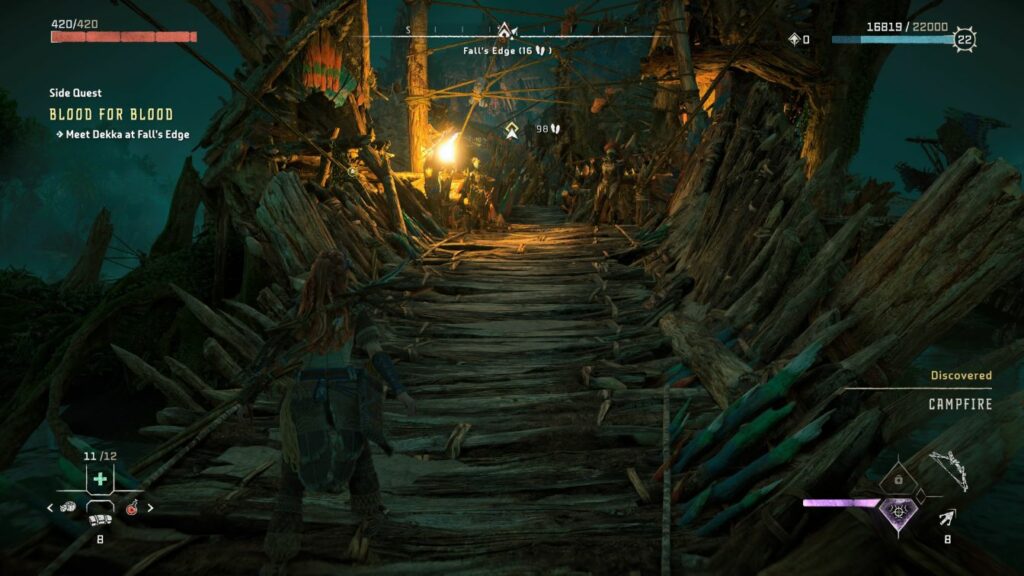 Go all the way until you see Dekka with her grandson in the cage.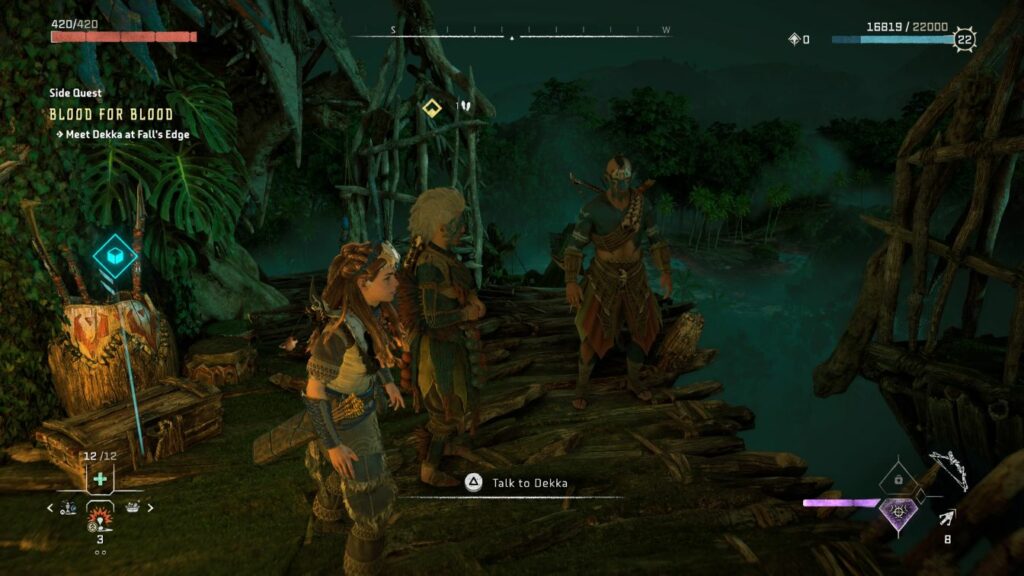 Go to the campfire
Next, head to the campfire just north of Fall's Edge as shown in the map below.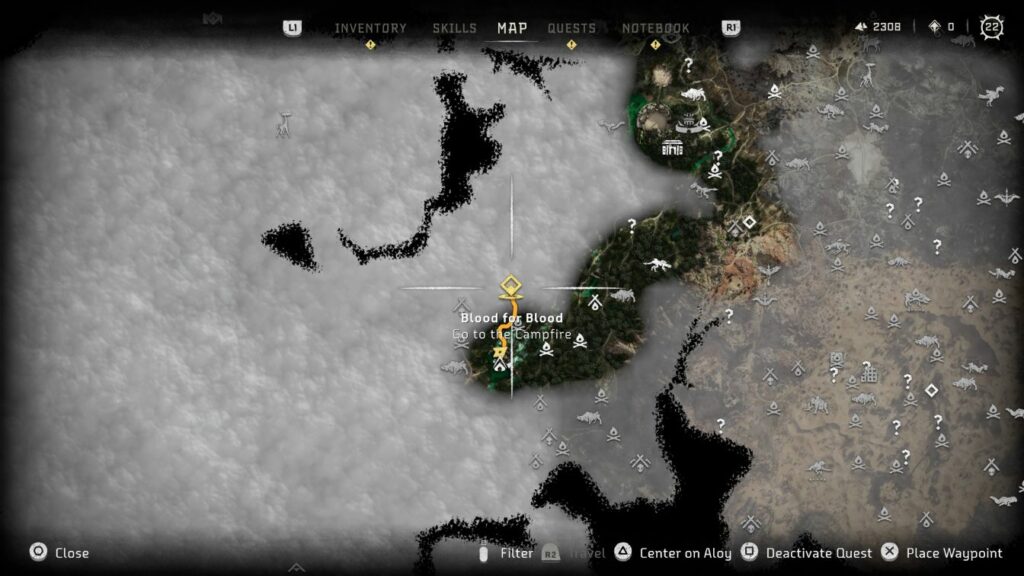 Kill the rebels
Once you're there, you will see three rebels waiting at the campfire.
You can take them all out via stealth kill.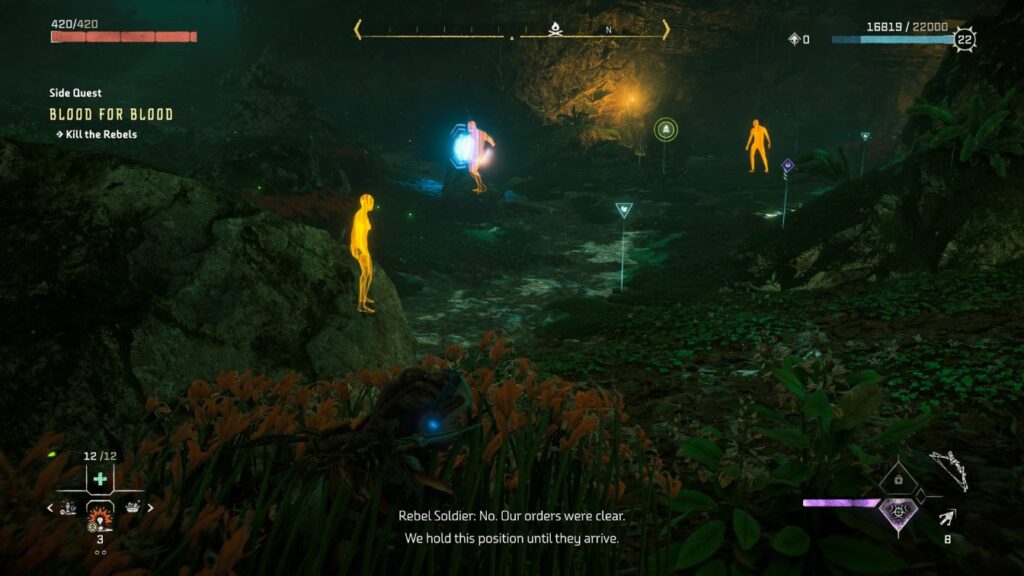 Then, wait for Kavvoh and Arokkeh to arrive at the campfire.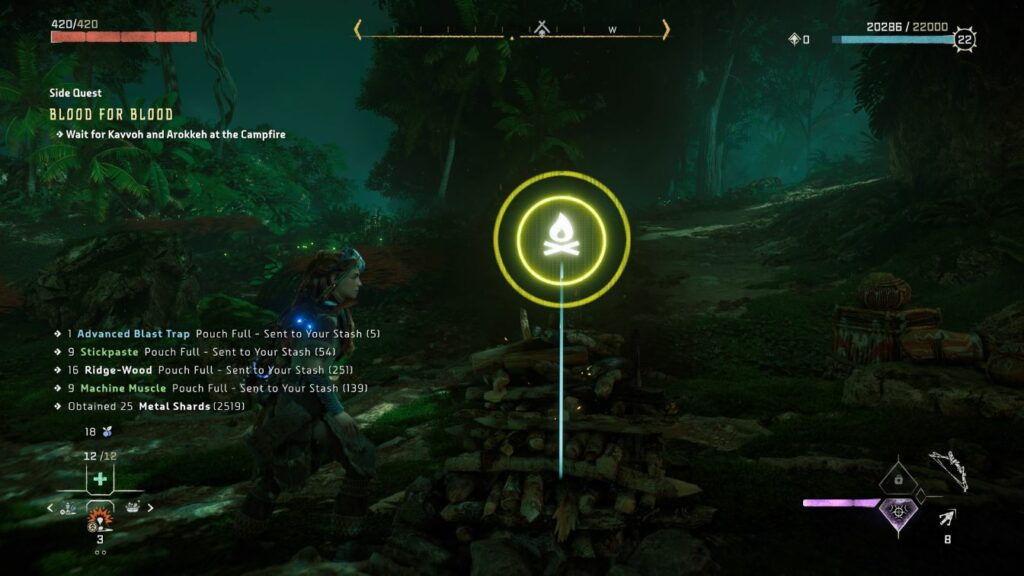 Follow Kavvoh
Once they're here, follow Kavvoh as he leads you towards the secret rebel base.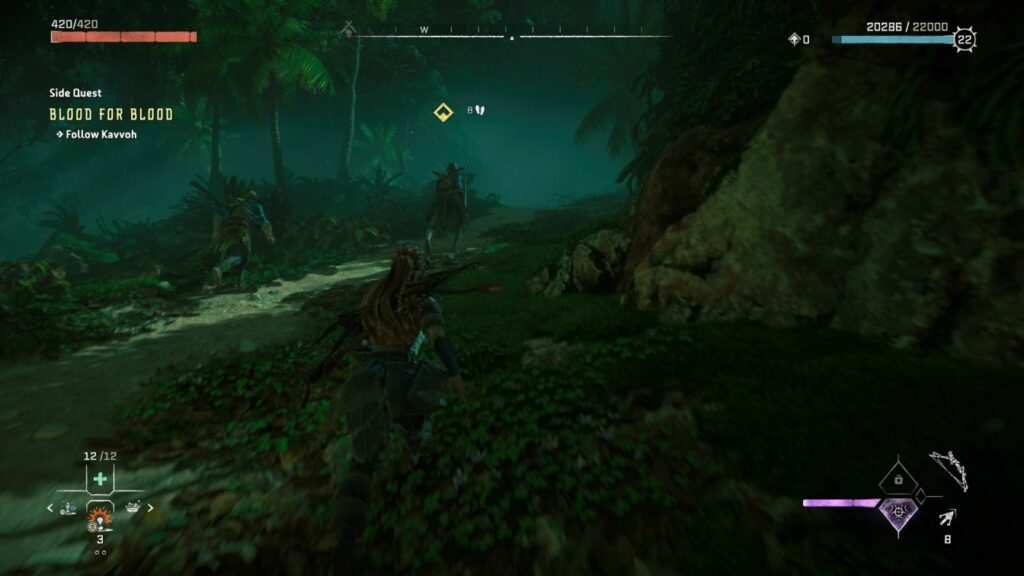 You'll need to climb the side of the hill to get there.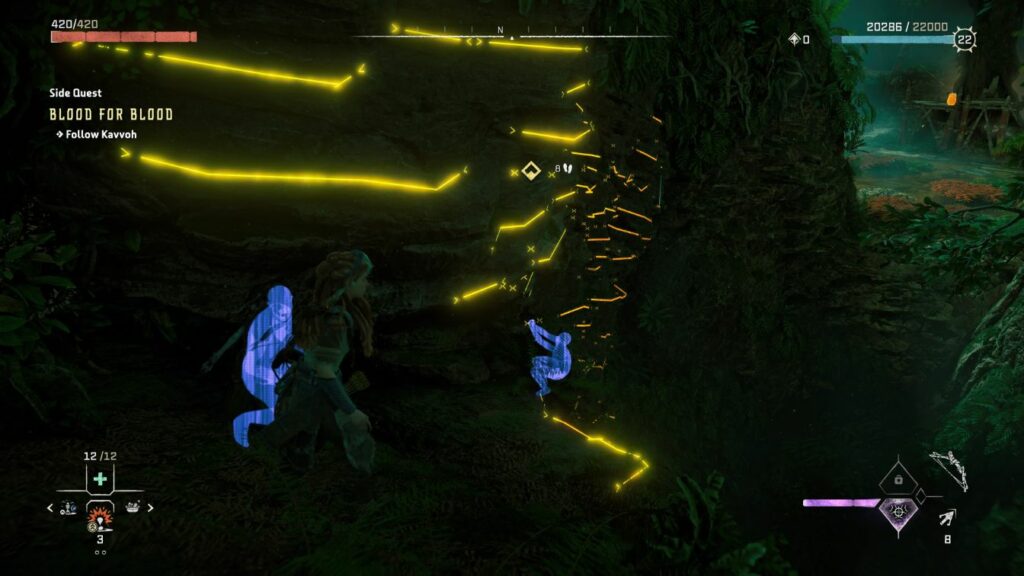 As you reach the area, you'll see the rebels with a Behemoth.
Defeat the Behemoth and the rebels
The main objective now is to take out the Behemoth and the rebels.
Scan the Behemoth to find its weak spots and take it out.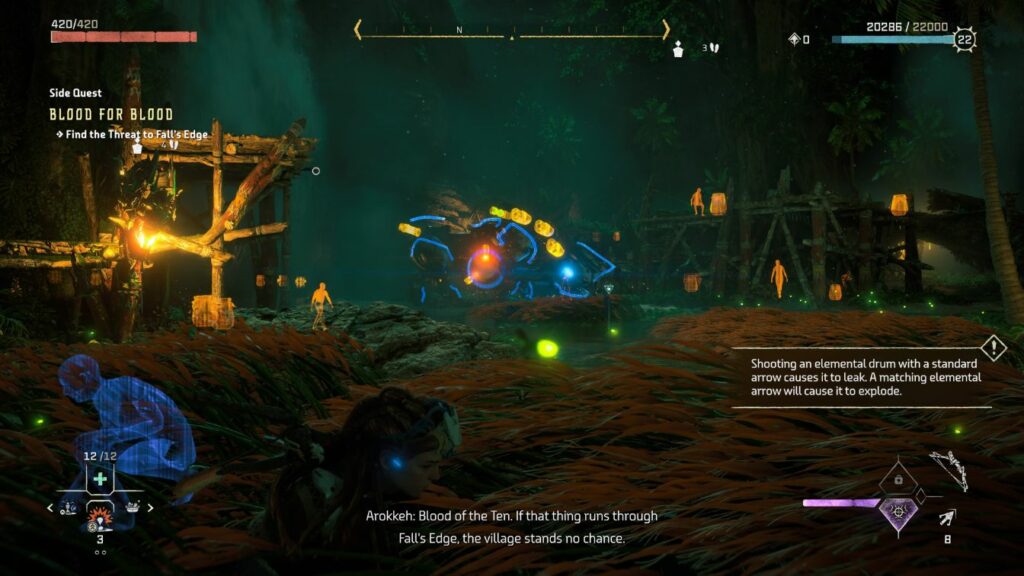 After securing the area, talk to Kavvoh and Arokkeh.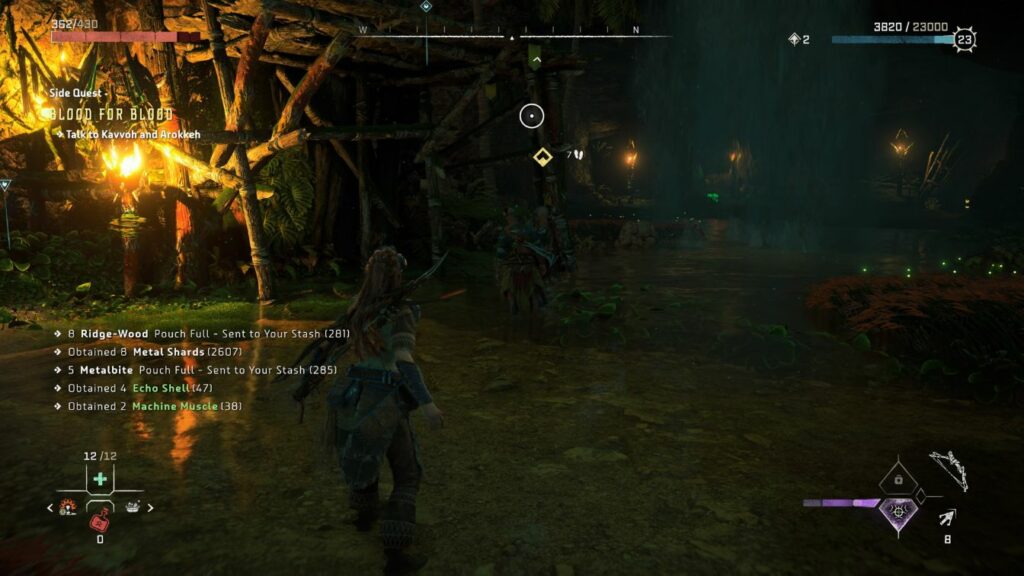 Return to Dekka
Finally, go back to Dekka to complete the quest.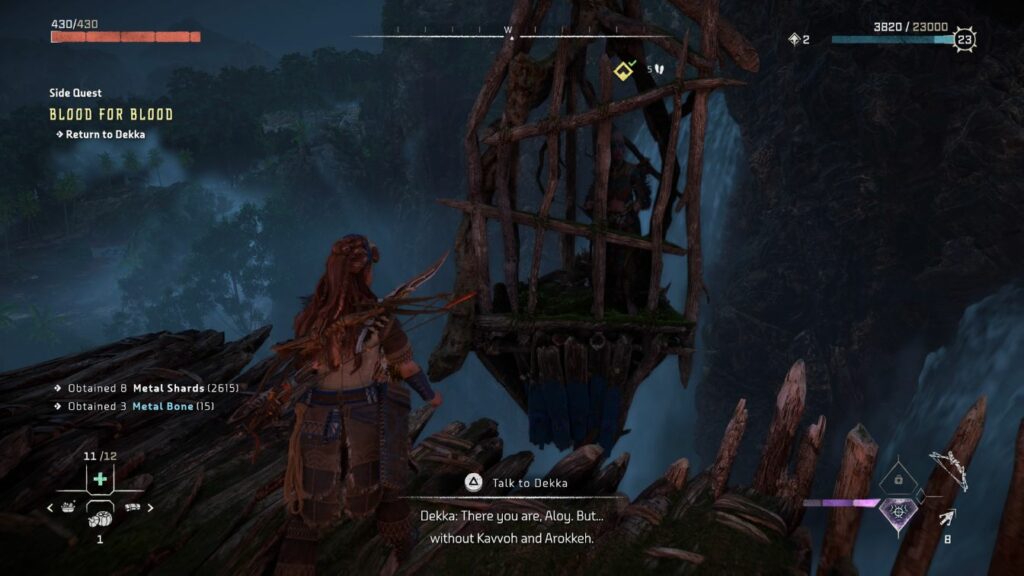 ---
Related posts:
Horizon Forbidden West: Call And Response Walkthrough