Shadow in the West is a side quest available in Horizon Forbidden West.
Your objective is to find the remaining Eclipse camp and eliminate them.
Here's a walkthrough of Shadow in the West in Horizon Forbidden West.
Recommended level is 10 and above.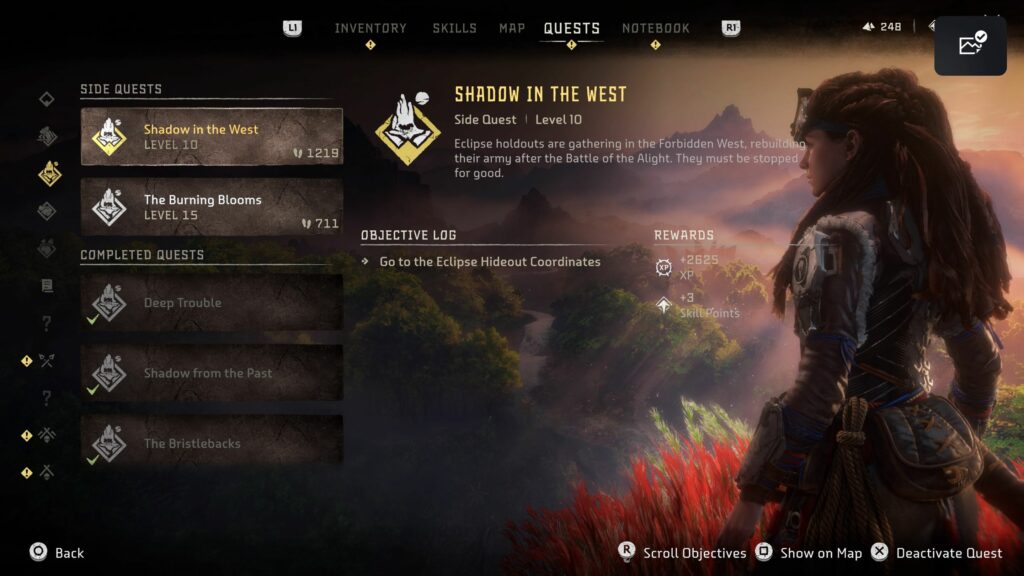 The quest begins after you're done with the first Eclipse related quest.
The location of the Eclipse hideout is shown in the map below, marked by the quest symbol.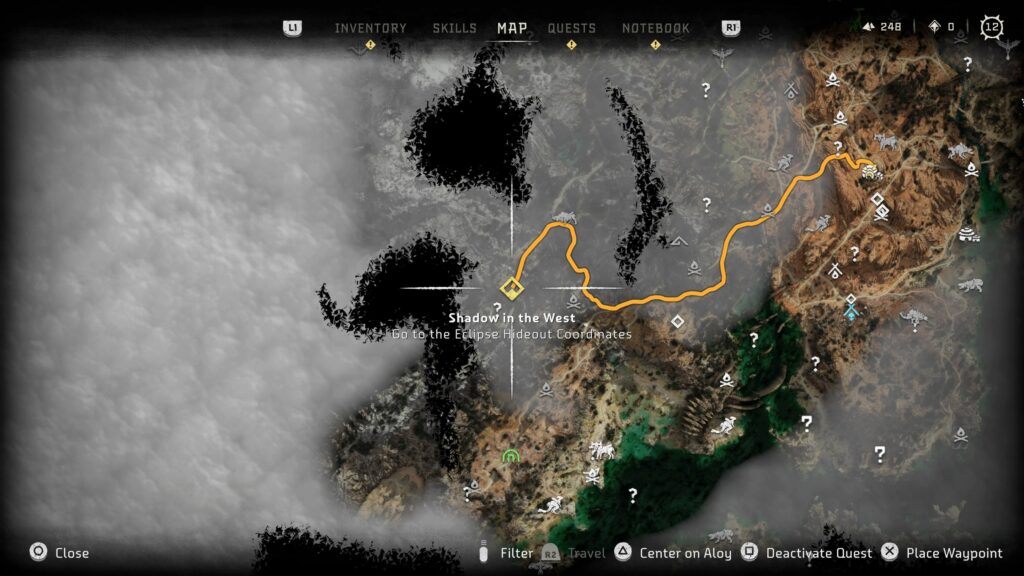 Kill the Eclipse
As you reach the campsite, hide in the bushes and analyze the base first.
There'll be a few machines circling around the area in a predictable manner.
There are also Eclipse members standing around. Take them out quietly.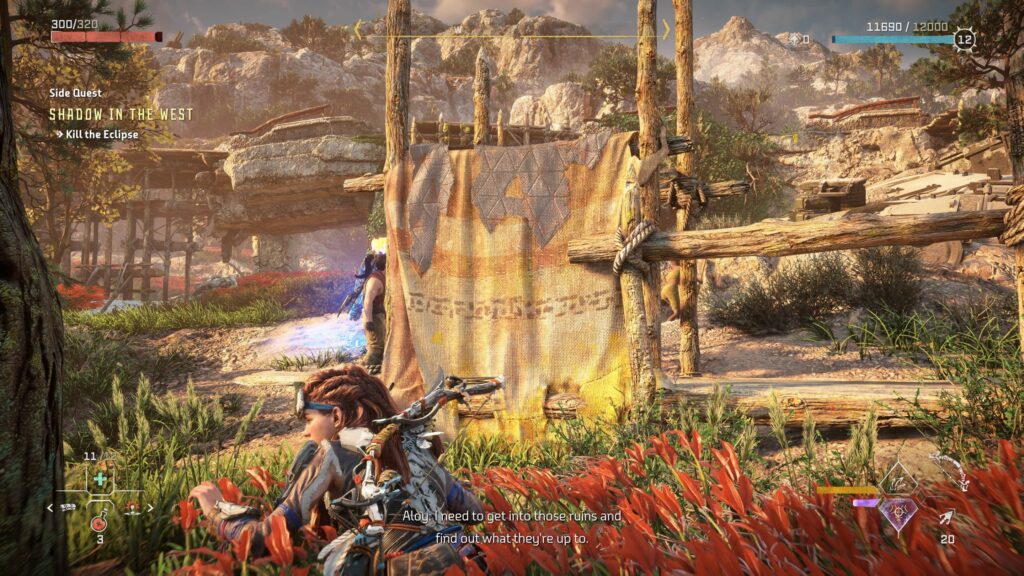 As for the machines, just wait and sneak behind them to do a stealth takedown.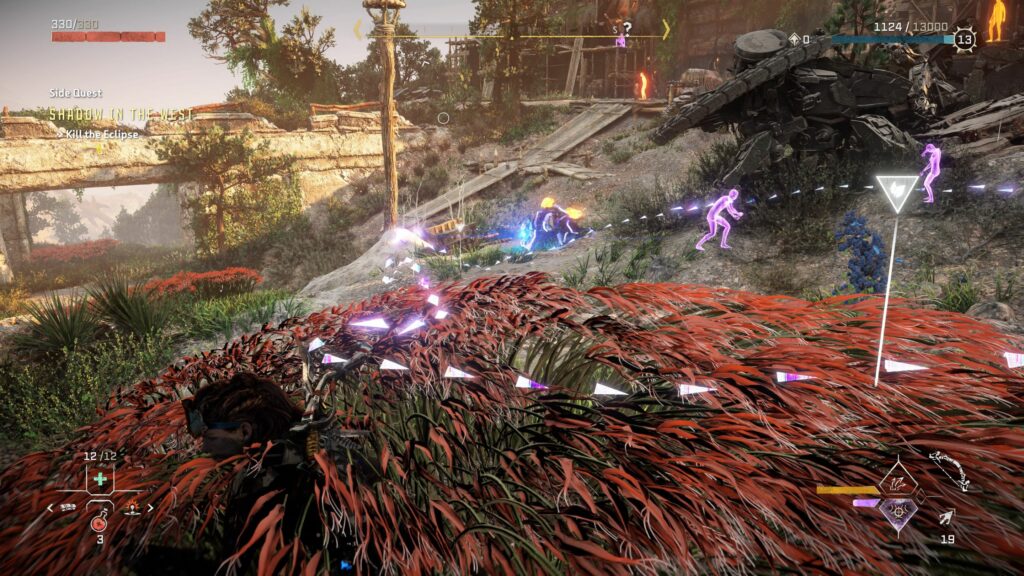 After clearing the area, talk to Yef, an Utaru captive who is standing on the platform.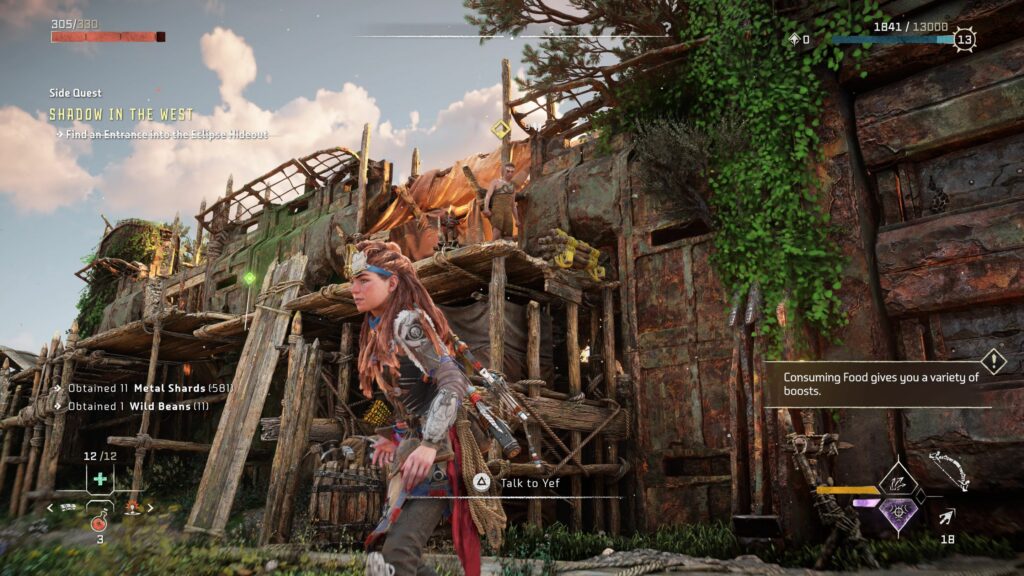 Find Vezreh
After talking to Yef, climb up the platform he was standing on and follow the route.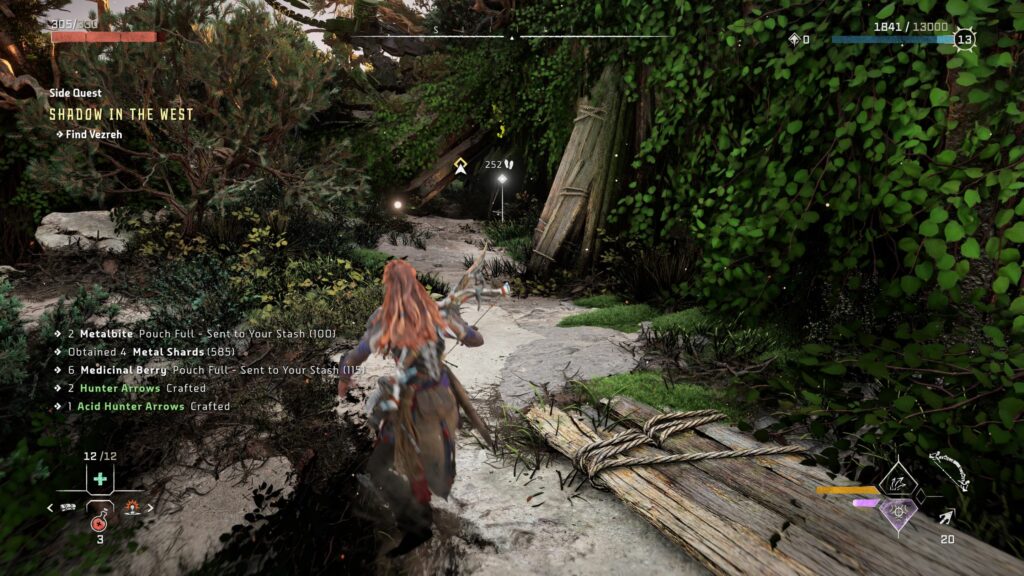 Take out the first guard you see quietly.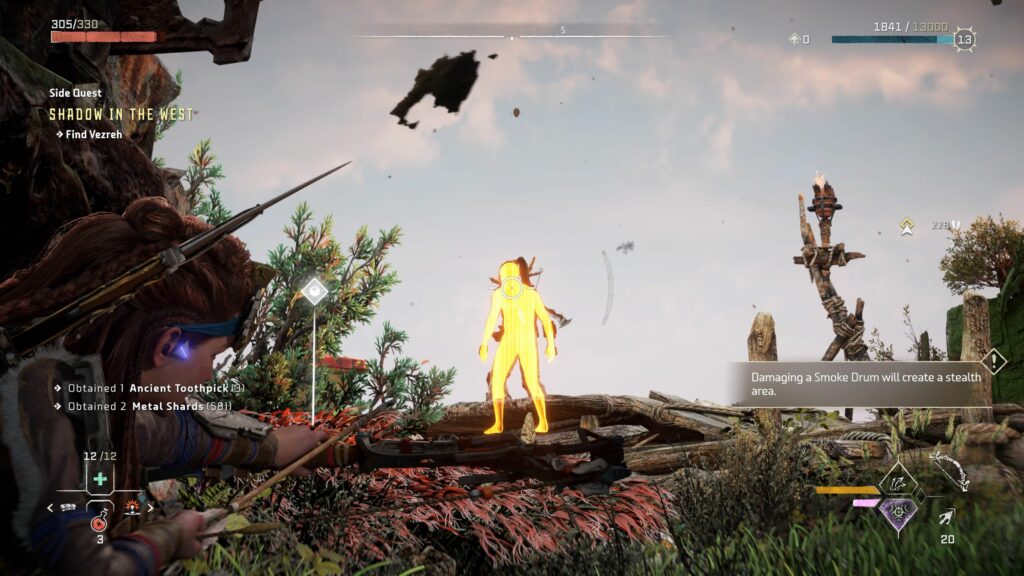 Then, head through the hole to reach a bigger open space.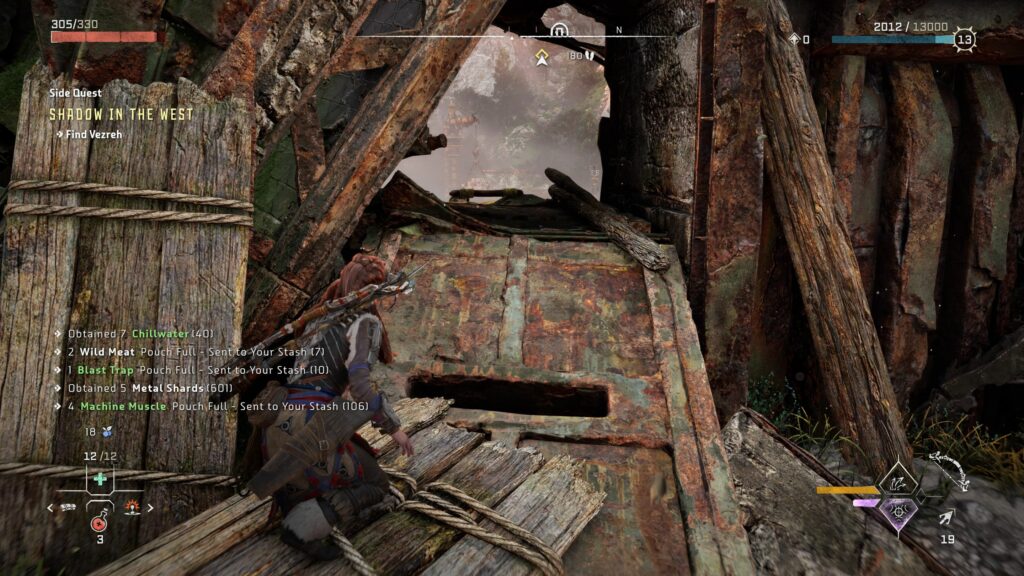 You'll then see a couple of Eclipse guards and machines. There are traps you can drop on them all over the map.
You can also take them out the regular way.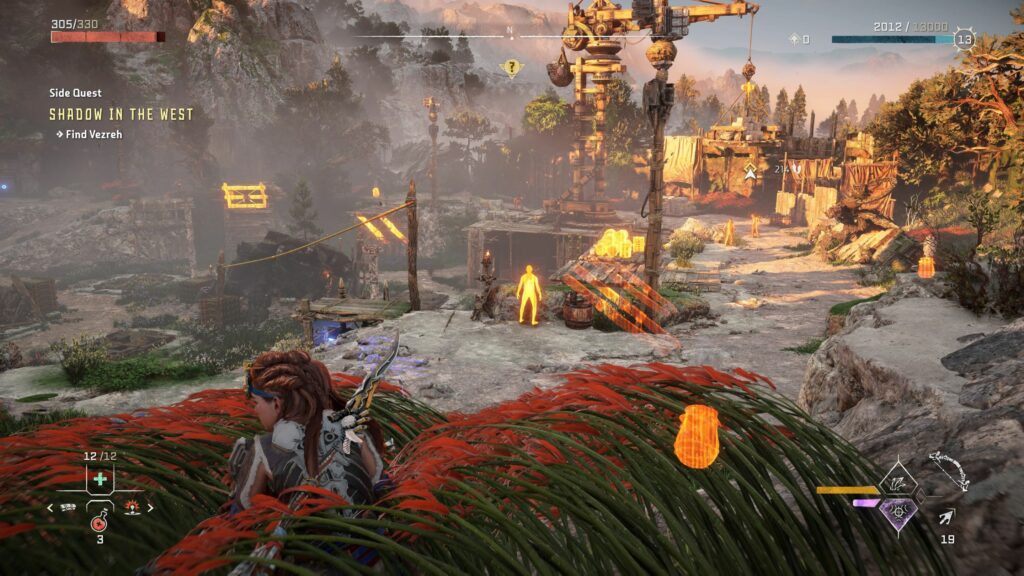 After securing the area, head towards the door to find Vezreh.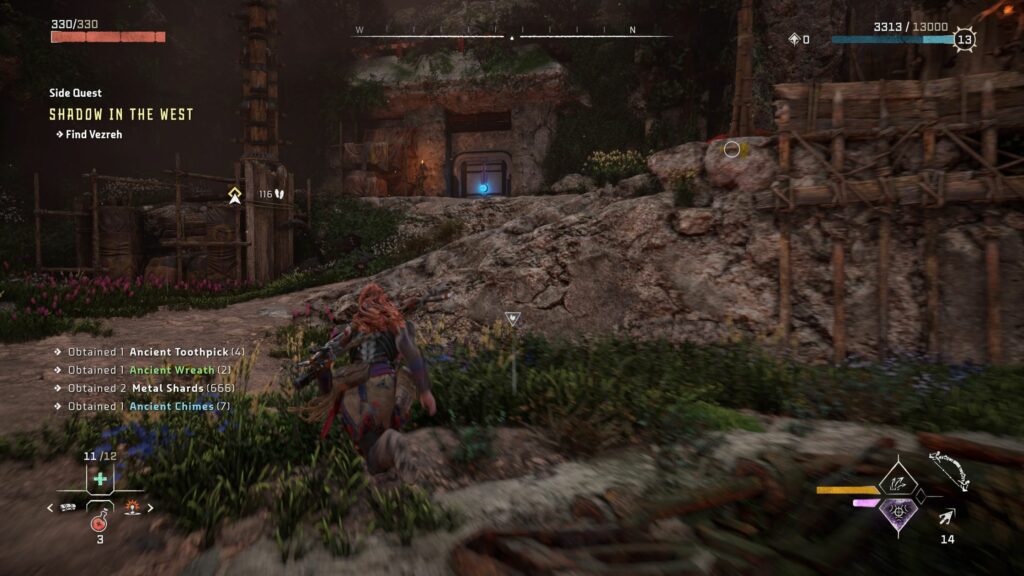 Free the Utaru captives
You will then come across Utaru captives. Open the cage to let them free.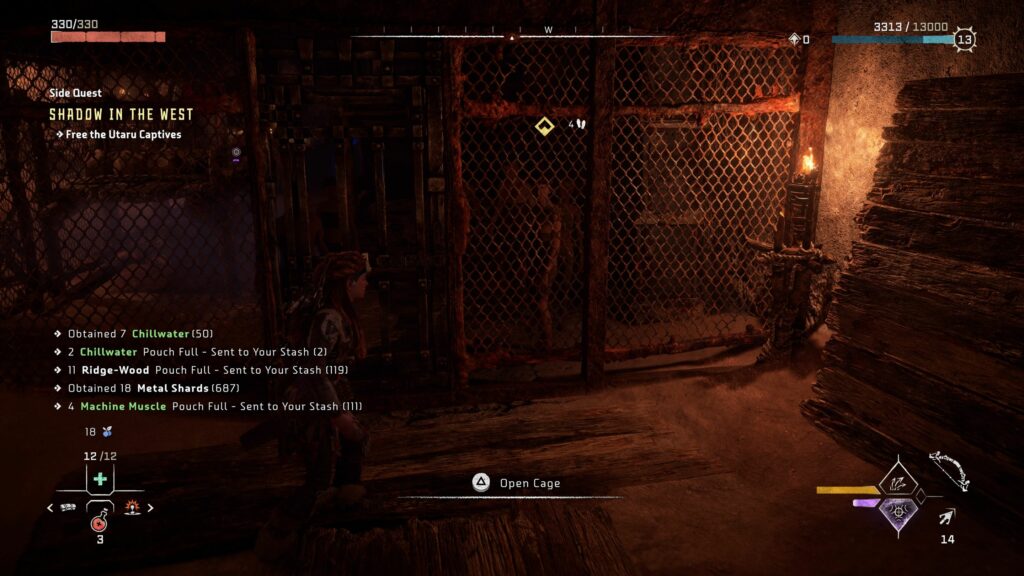 Defeat Vezreh and the ravager
Vezreh will then summon his ravager to attack you.
One way of doing this is to kill Vezreh first.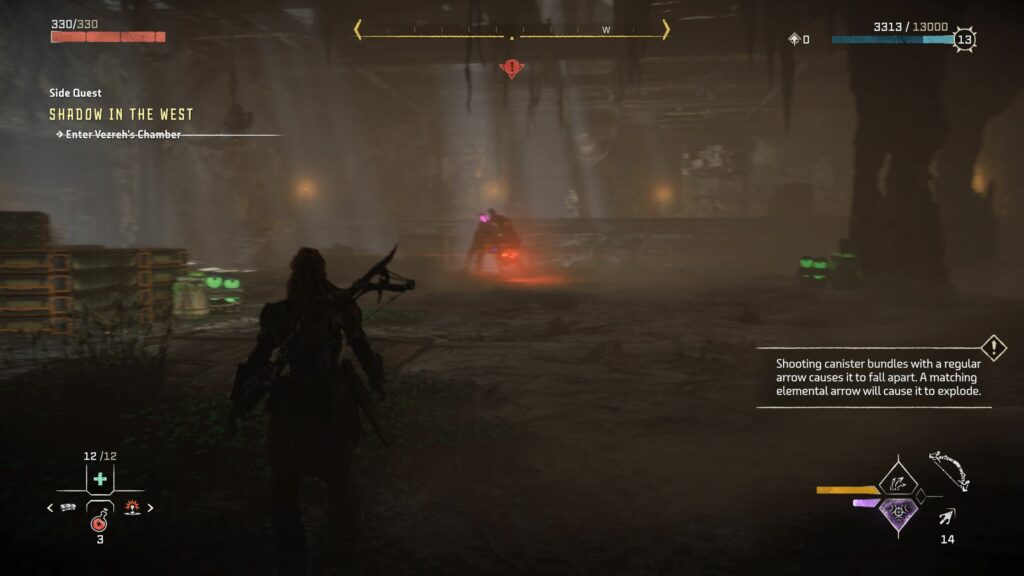 Vezreh will be carrying his ravager gun and attacking you continuously.
You can take him out first. He'll drop his ravager gun and you can use it to defeat the ravager quickly.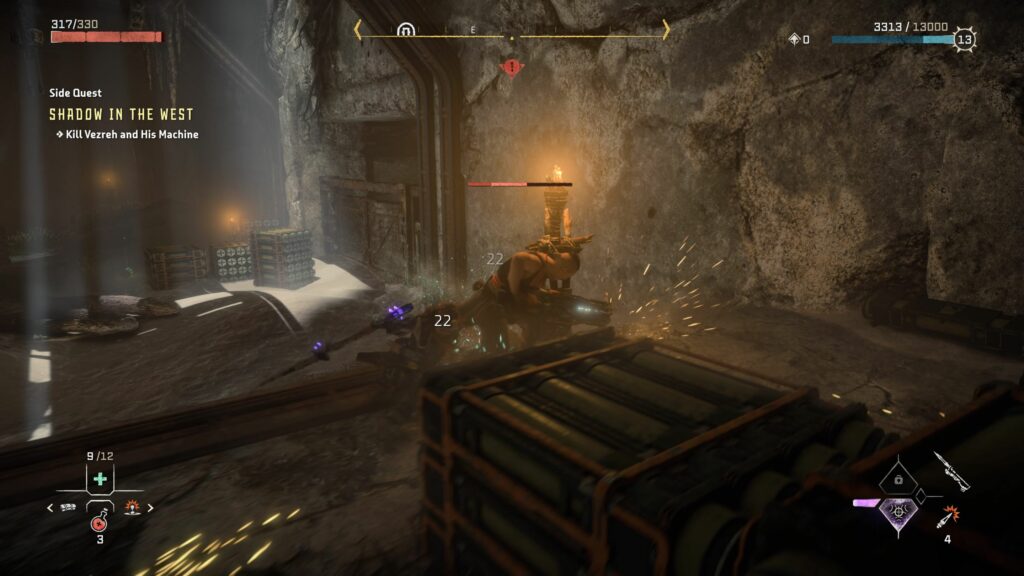 Investigate Vezreh's chamber
After defeating Vezreh and his ravager, you have to investigate his chamber.
Use your pullcaster to remove a vent cover and enter the vent.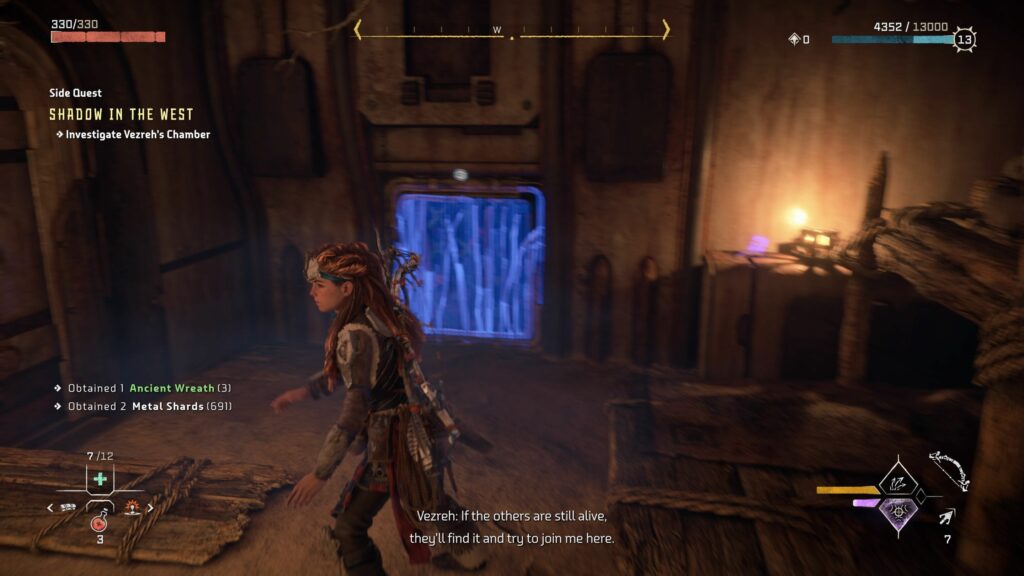 Inside the chamber, use focus to read the data points.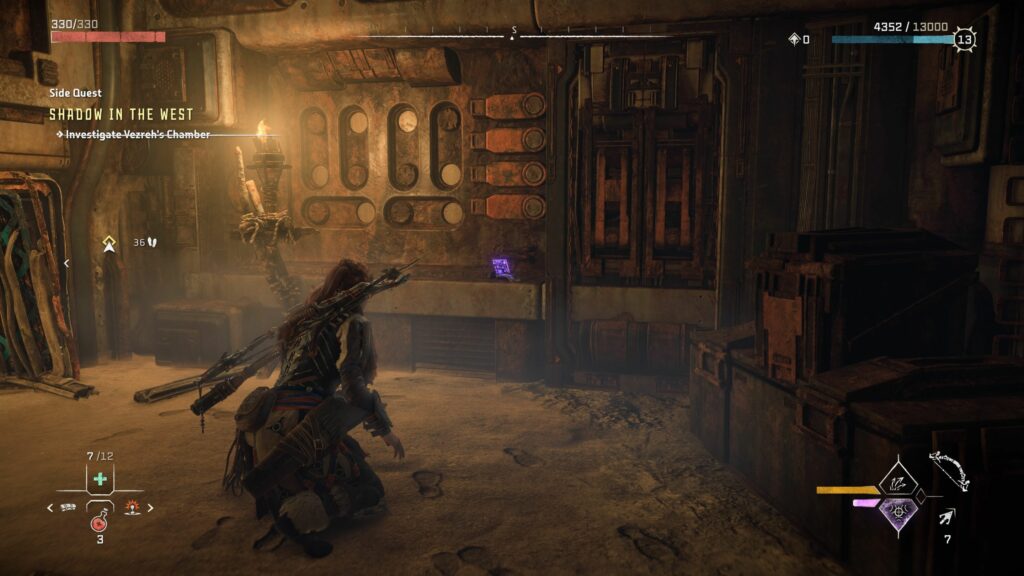 After investigating the chamber, return to Yef to complete the quest.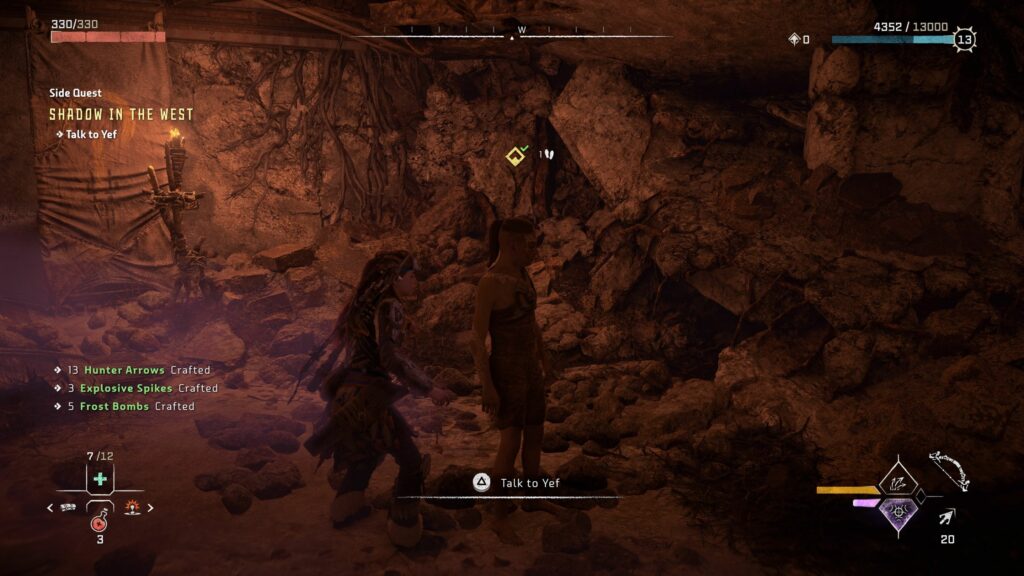 ---
Related posts:
Horizon Forbidden West: The Burning Blooms Walkthrough