The Broken Blacksmith is a main story tale in Ghost of Tsushima.
Your task is to help Yuna rescue her blacksmith brother (Taka) from Azamo Bay.
Here's a walkthrough of The Broken Blacksmith in Ghost of Tsushima.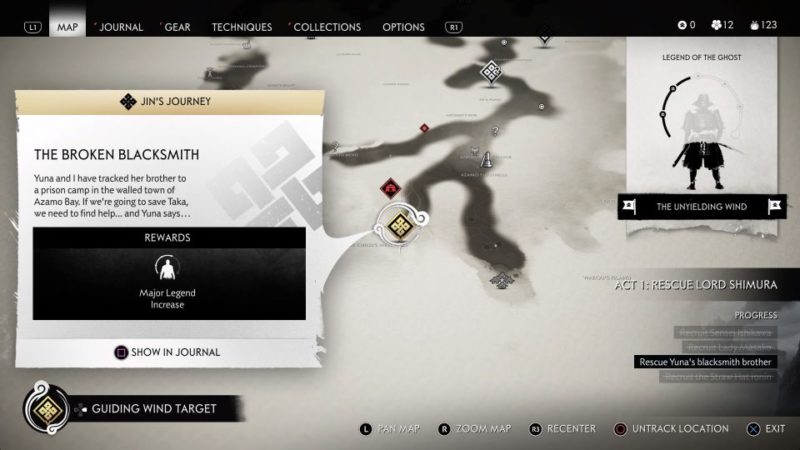 To begin the quest, meet Yuna at Kenji's house in southern Azamo.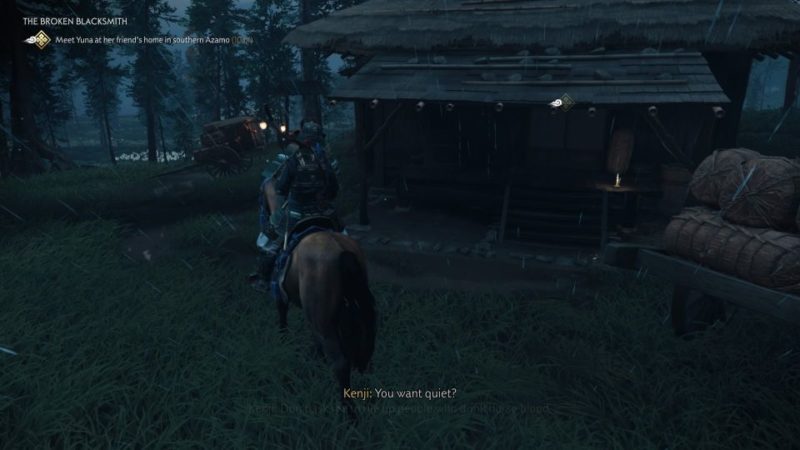 Travel with Kenji and Yuna
The plan is to sneak into the fort inside the sake cart.
Follow Kenji and Yuna first.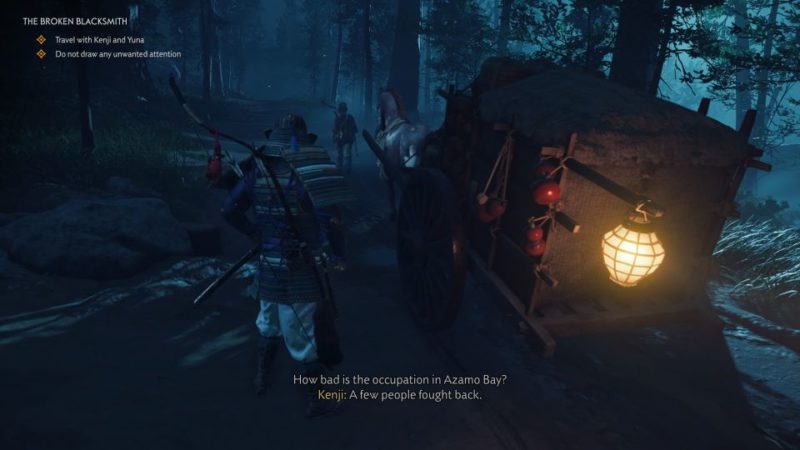 Not long after, you'll have to hide in the cart to proceed. While inside the cart, you don't have to do anything but look.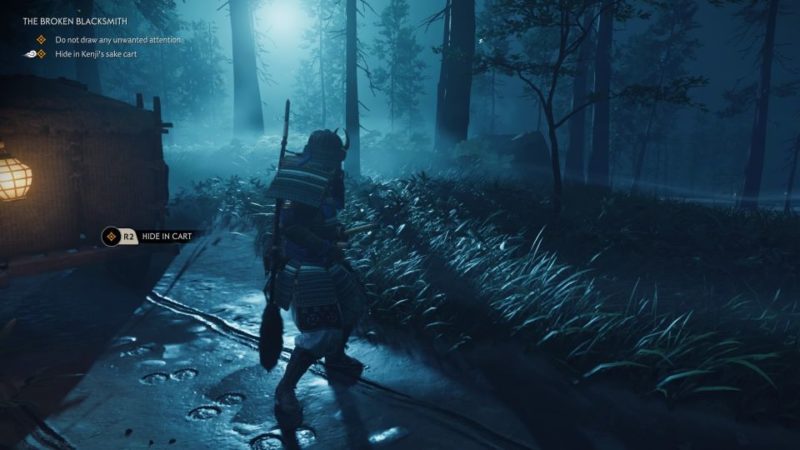 Follow Yuna
Once you've reached the inside of the fort, follow Yuna to find Taka.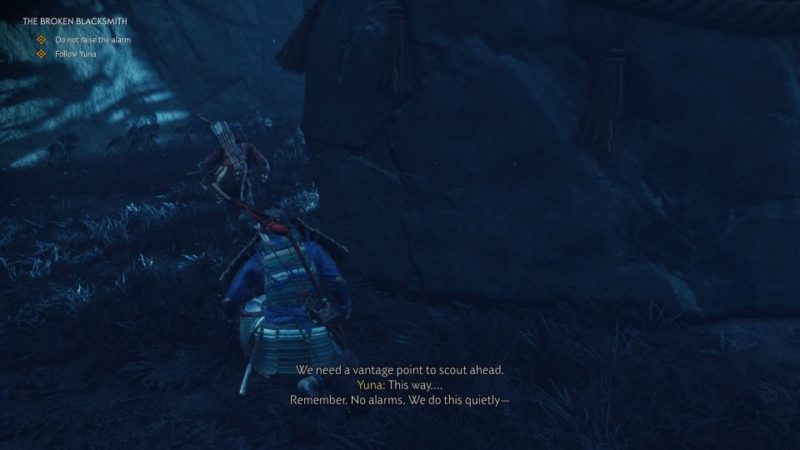 Continue to survey the path ahead.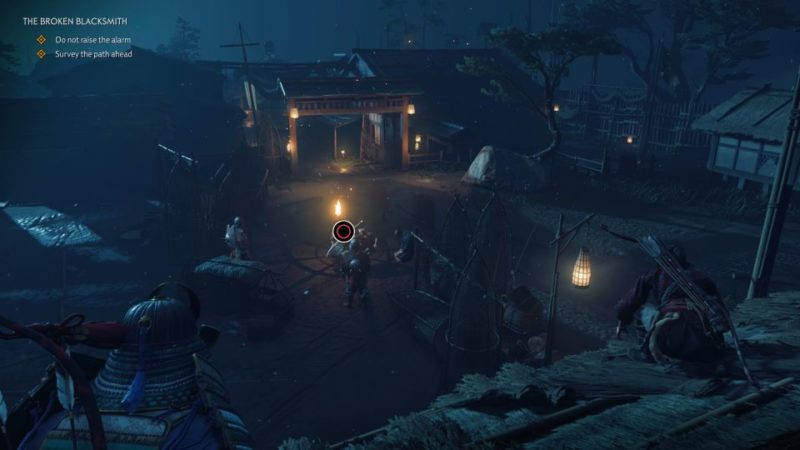 One good way to avoid detection is by using the rooftops.
You'll have to follow the slaver quietly as he heads towards Taka.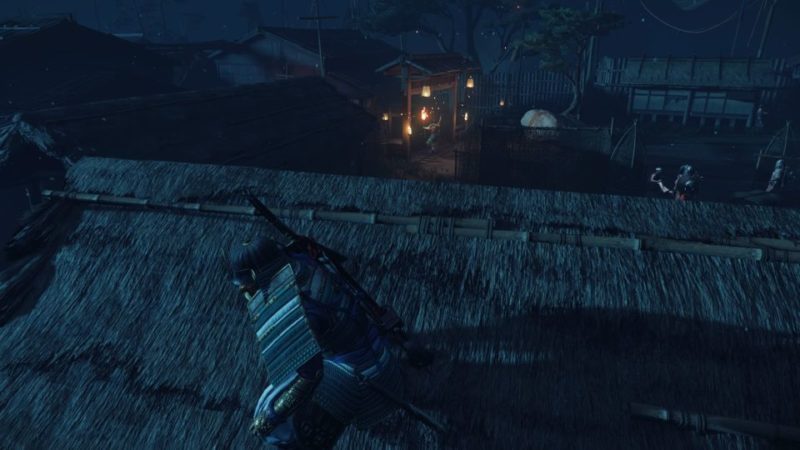 At one part, you're required to sneak through the market.
What we did was use the houses to avoid detection. There may be some guards around but they may already be drunk.
Head towards the right side from the market and you should see the slaver again.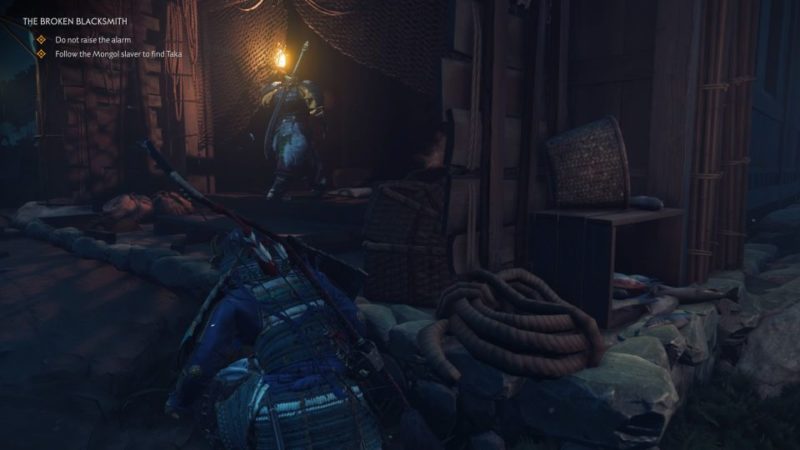 Once you've reached Taka, Yuna will assassinate the slaver.
Reach the north gate of Azamo Bay
Together with Yuna and Taka, head towards the north gate of Azamo to escape.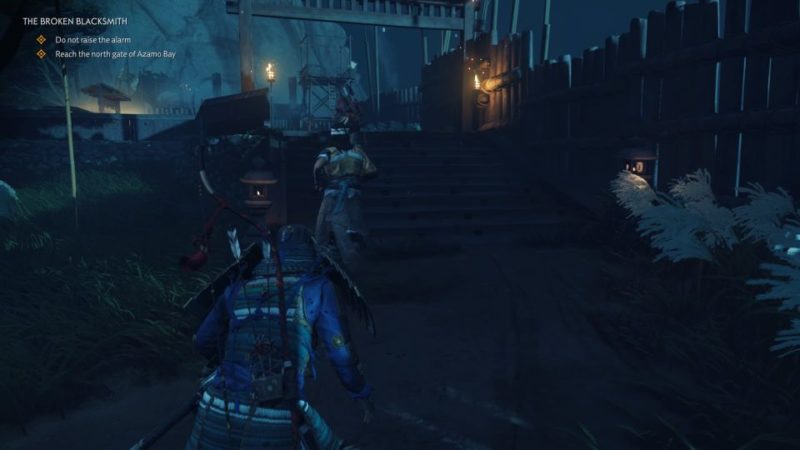 Climb over the crates and you'll be out of the fort.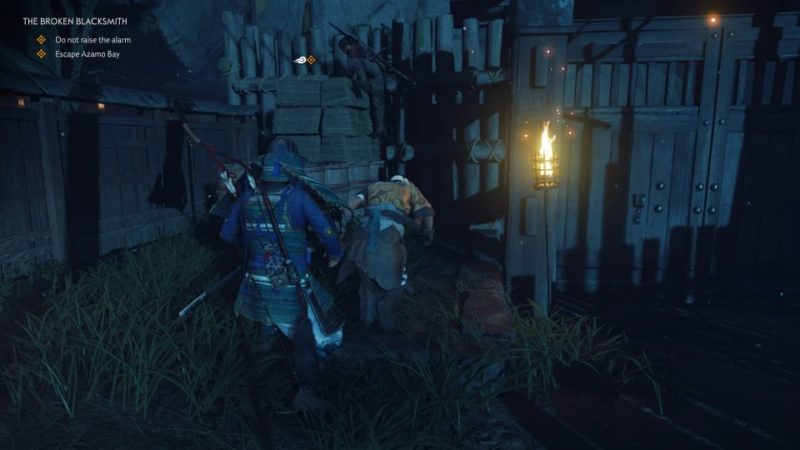 Meet Kenji
On the way to Kenji, you should avoid the Mongol patrols. There should be at least three patrols along the way.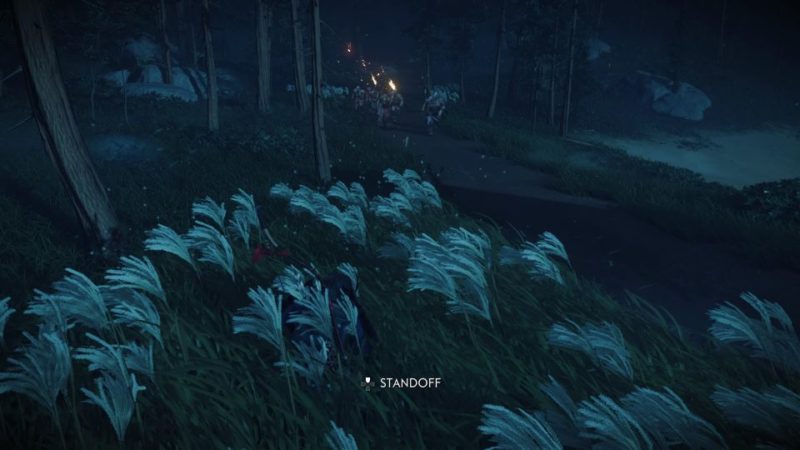 You'll then hear horses coming and Kenji is the one bringing them.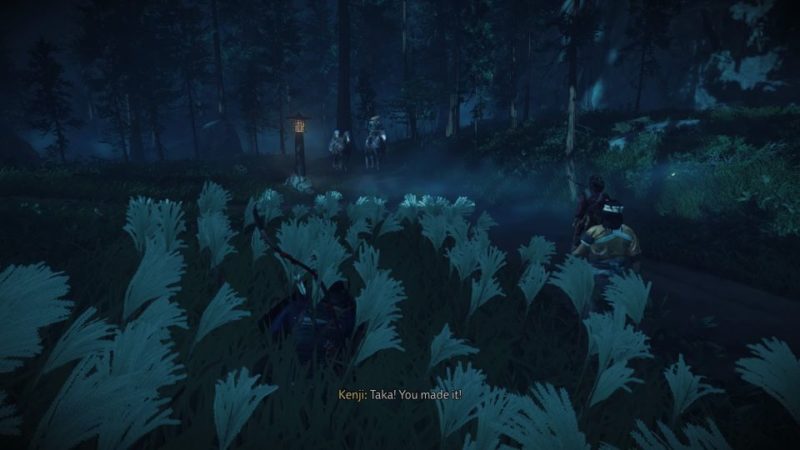 Ride with your allies
After getting the horses, just follow the group as you escape the Mongols. The tale ends here.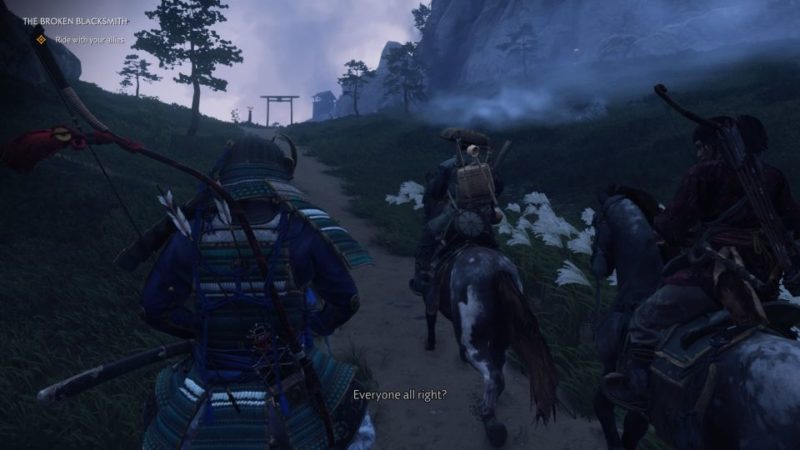 ---
Related articles:
Hammer And Forge – Ghost Of Tsushima Walkthrough