The Tale of Lady Masako is the first of many quests relating to Lady Masako in Ghost of Tsushima.
Your task is to find her to join as an ally but you need to first help her avenge the clan.
Here's a walkthrough of The Tale of Lady Masako in Ghost of Tsushima.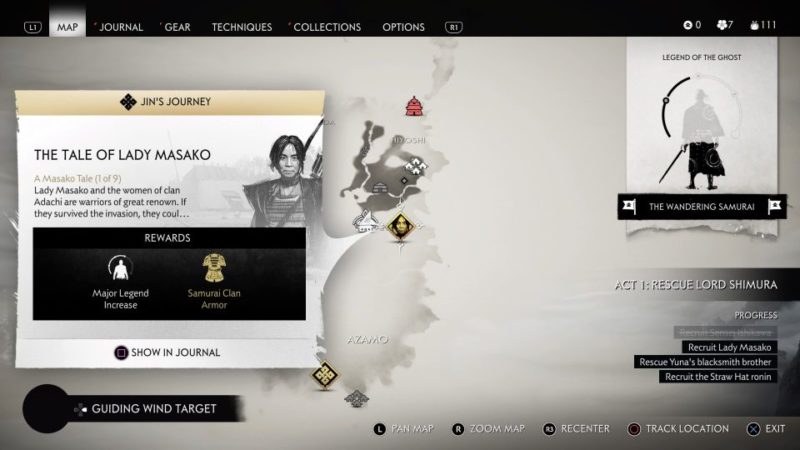 Find Lady Masako
Head towards Adachi Estate to find Lady Masako who is the clan leader of Clan Adachi.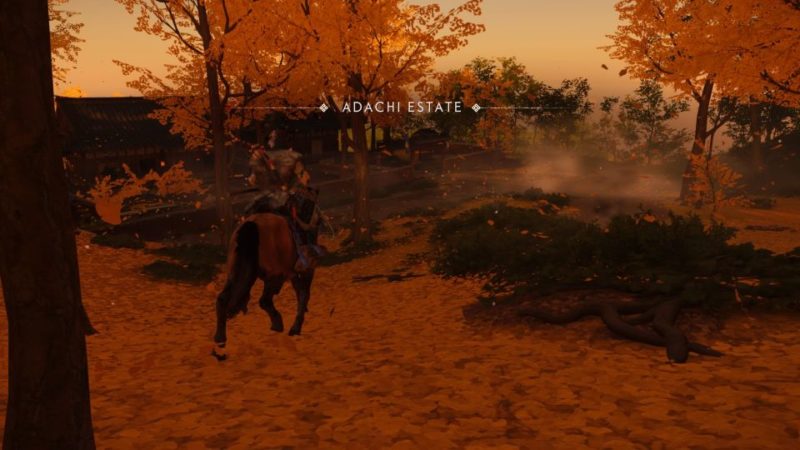 Search the area
As you reach, you'll find the place rather empty. Search the guest house and the main house for clues.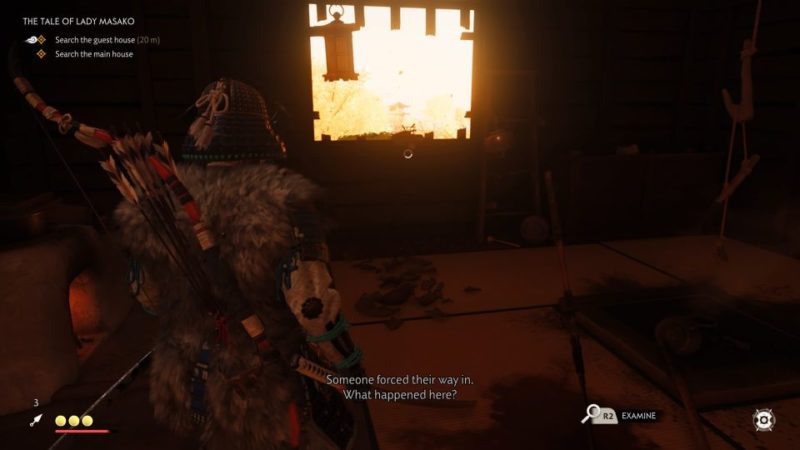 Inside one of the houses, you should come across a few bandits. Take them all out.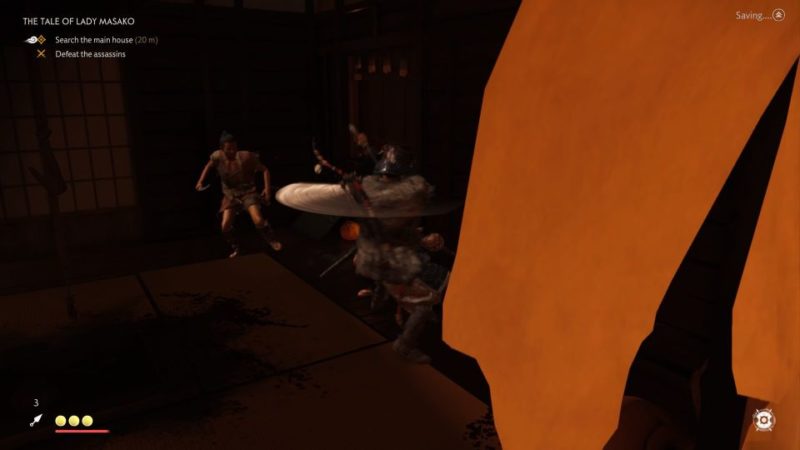 Head back to the other house and you'll find more clues at the 'window'.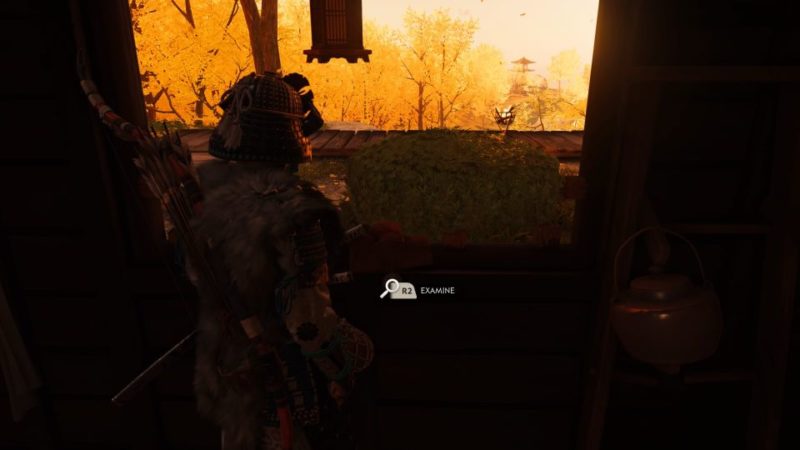 Search the stables
Next, head towards the stables and examine the clues around the area.
The main clue is the horse tracks.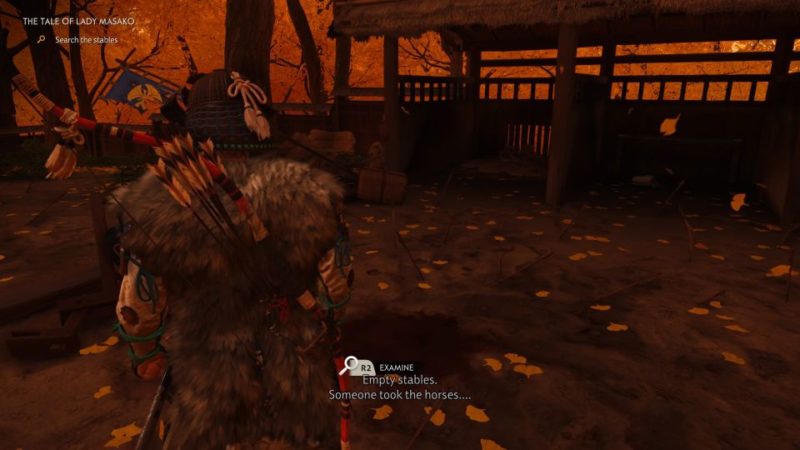 Follow the tracks
You should find the horse tracks leading out.
Keep following the horse tracks down the path.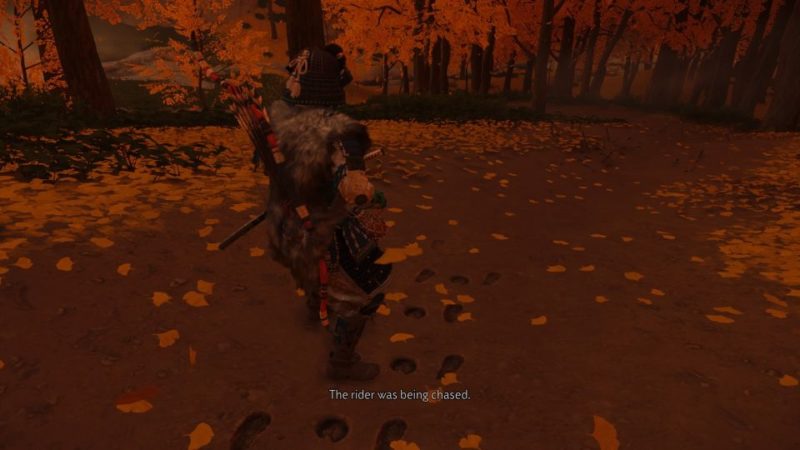 You will then come across a fallen horse. Examine the horse and a cutscene will load where you'll be introduced to Lady Masako.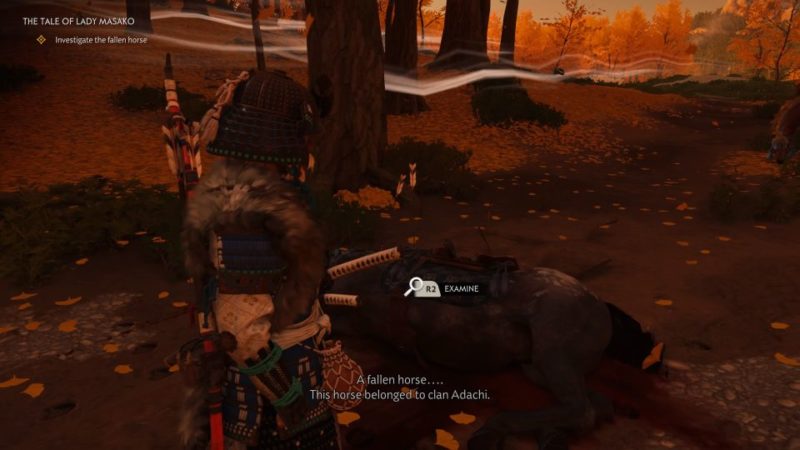 Follow her
Grab your horse and follow Lady Masako to the burial area.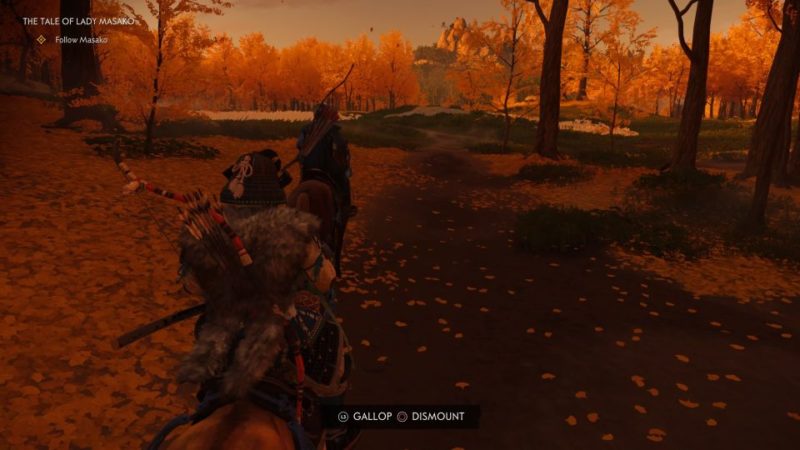 Honor the dead
Follow Lady Masako to where she buried her family. Press R2 to honor the dead.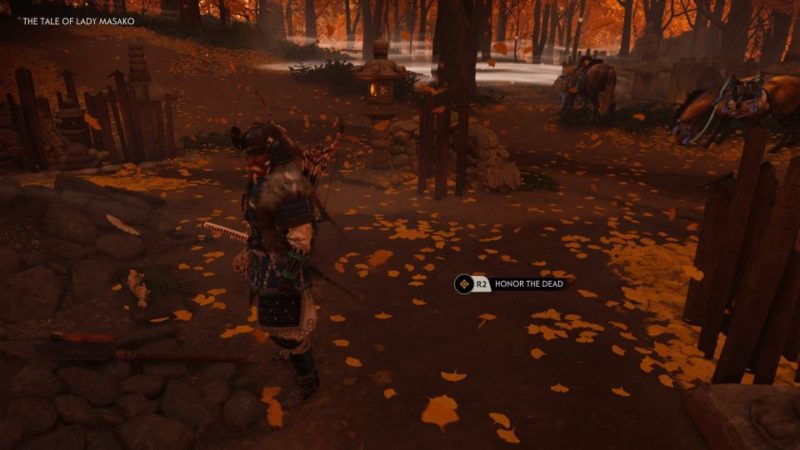 After paying respects, continue following Masako. You'll then be given conversation options of 'revenge must wait' or 'they deserve death'.
We chose "they deserve death" but it may not affect the outcome.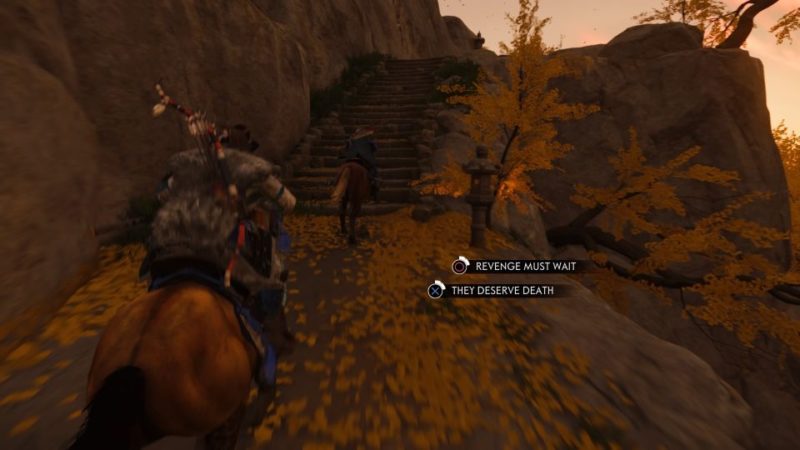 Find Sogen
At the Golden Temple, you need to find Sogen.
Speak to Junshin at the entrance first and he'll point you to Sogen.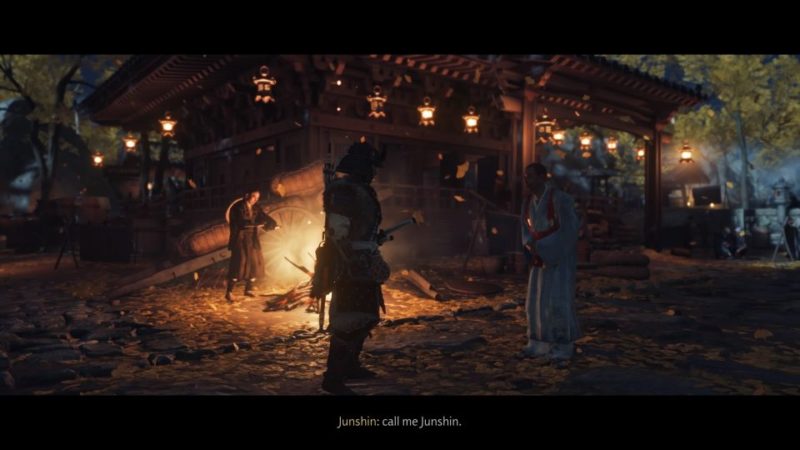 Talk to Sogen who is nearby, sweeping the floor.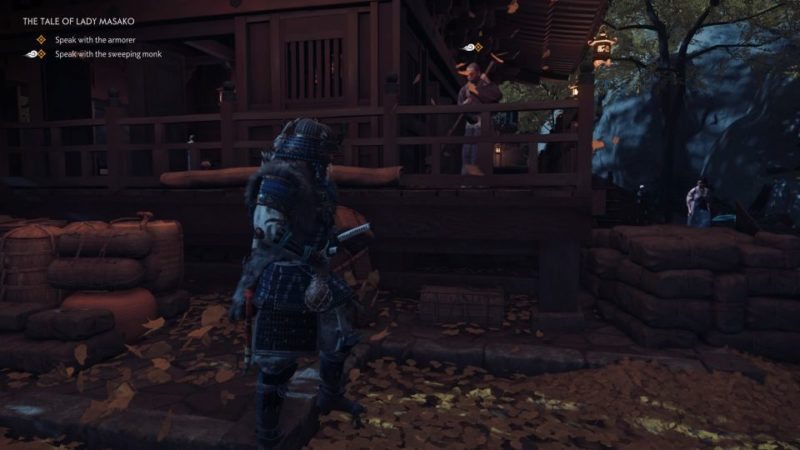 Speak with the armorer
Next, talk to the armorer.
You'll get a new set of armor that is useful for reducing damage impact and increasing health.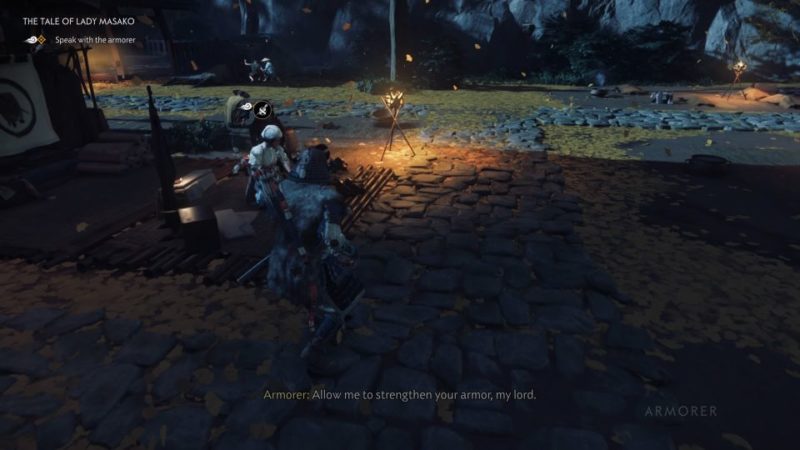 Talk to Masako
Once you're done, go back to Masako who is waiting outside.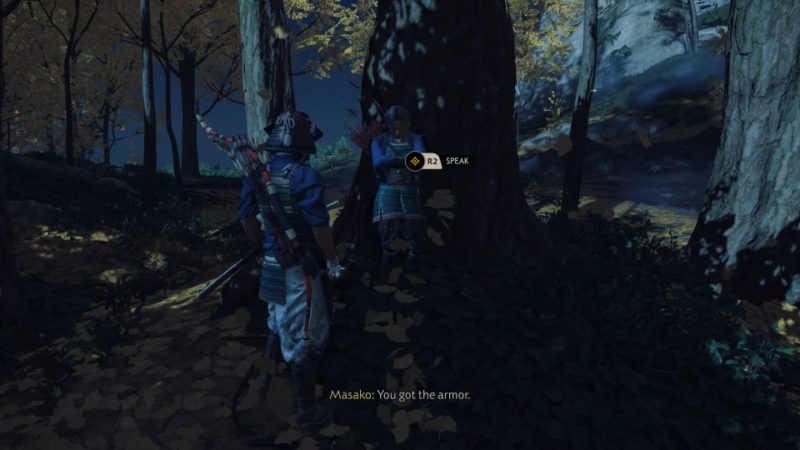 Follow Sogen
Next, follow Masako as she aims to find Sogen. Survey the place from the top and you'll find Sogen.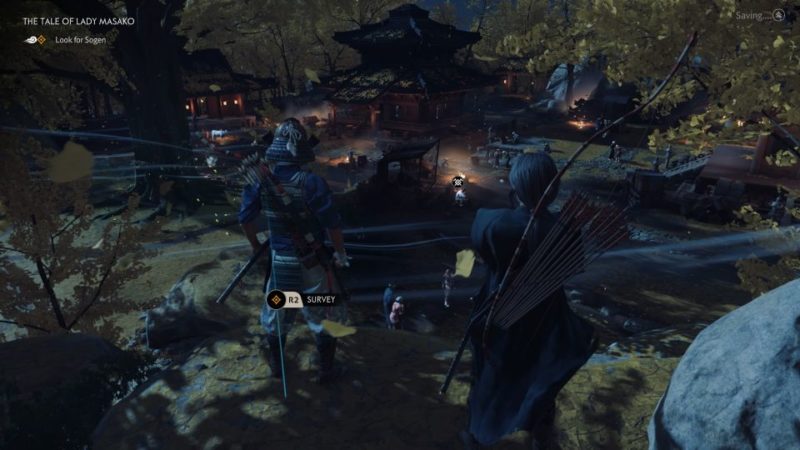 This part requires you to follow him without being spotted.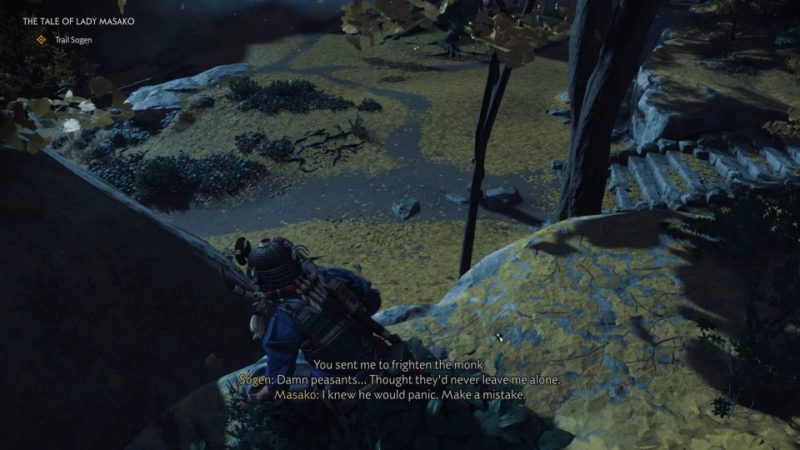 Just keep a distance and you can use the rocks around the place to hide.
Crouch and he won't see you.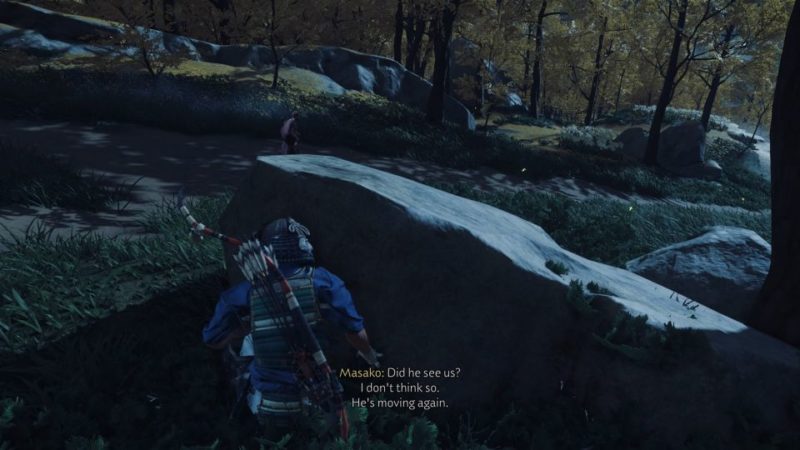 Head to the inn entrance
Sogen will lead you to the bandits / traitors.
Head towards the left side of the inn entrance as marked on the screen.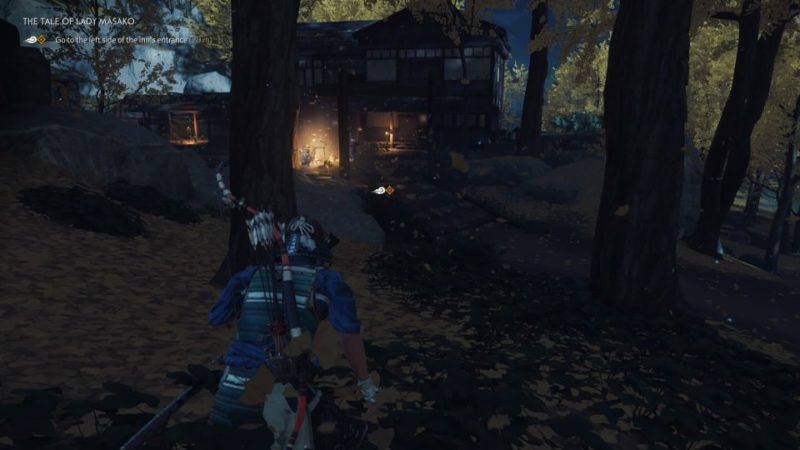 Defeat the traitors
Take out all of the traitors.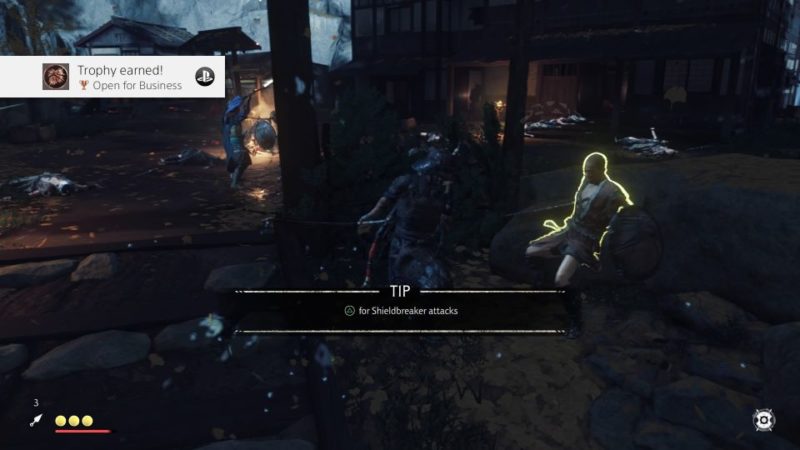 After securing the place, follow Lady Masako upstairs to meet Sogen.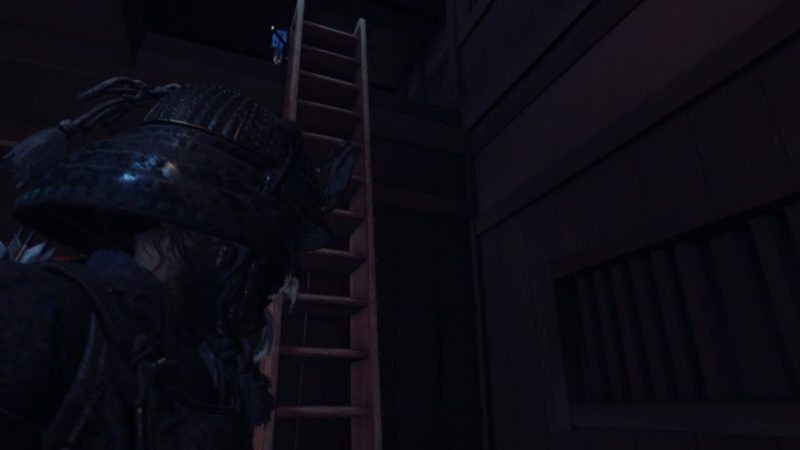 Search the inn
Next, search the inn for clues on who Sogen is and what their motives are.
You should look for a scroll detailing the names together with the clan name.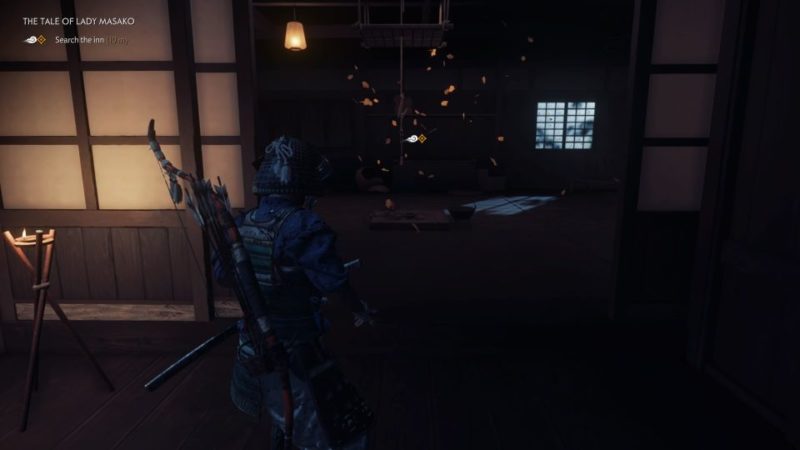 Speak to Lady Masako outside and the quest ends here.