Ghost of Tsushima has a winter region in the game but you must unlock Act 3 of the story.
In Act 3, you will be introduced to Kamiagata, which is the northern-most area of Tsushima.
If you climb Mount Jogaku (part of the mythic tale The Undying Flame), you will be able to die from hypothermia / freezing.
Here's how you can stay warm in Ghost of Tsushima.
Get near a fire pit
The most obvious option is by staying close to a fire source, namely, a fire pit.
As you're ascending the mountain, there are a couple of fire pits along the way.
Just go near the fire and the 'freezing effect' will go away. Once it's gone, you can continue climbing up the mountain.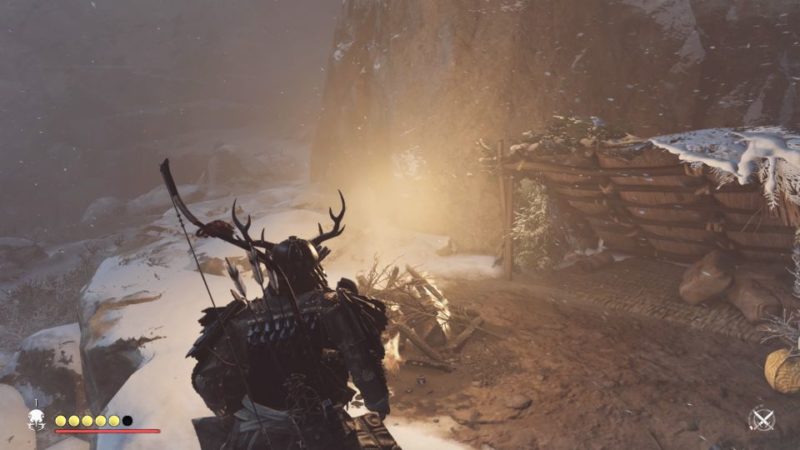 Ignite a fire pit
The second way is just like the first.
There may be fire pits on the way up that aren't lighted.
You have to light them up yourself (press R2) and it works the same.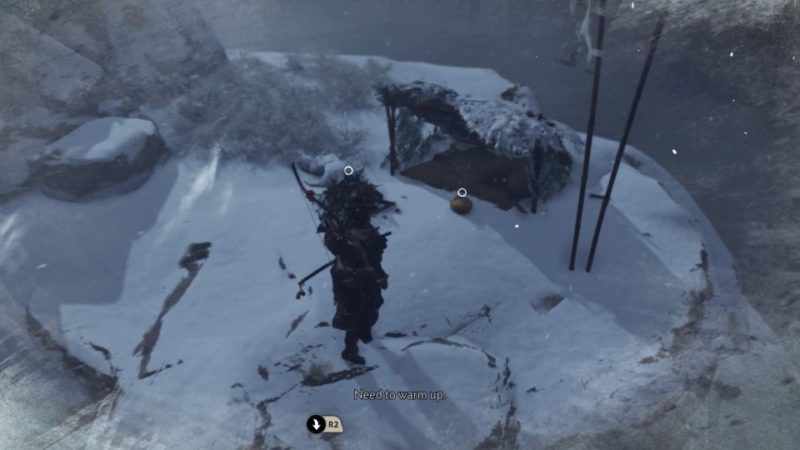 Descend the mountain
Another obvious method to get rid of the freezing effect is by descending the mountain and going somewhere lower.
It seems like the clothing in this game can't prevent hypothermia.
---
Related articles:
Ghost Of Tsushima: How To Get Supplies To Upgrade Equipment