Ghosts From The Past is a main mission under Jin's Journey in Ghost of Tsushima.
Your task is to return to Omi Village and get Jin's father's armor.
Here's a walkthrough of Ghosts From The Past in Ghost of Tsushima.
Rewards: Major Legend Increase, Sakai Clan Armor and Sakai Mask.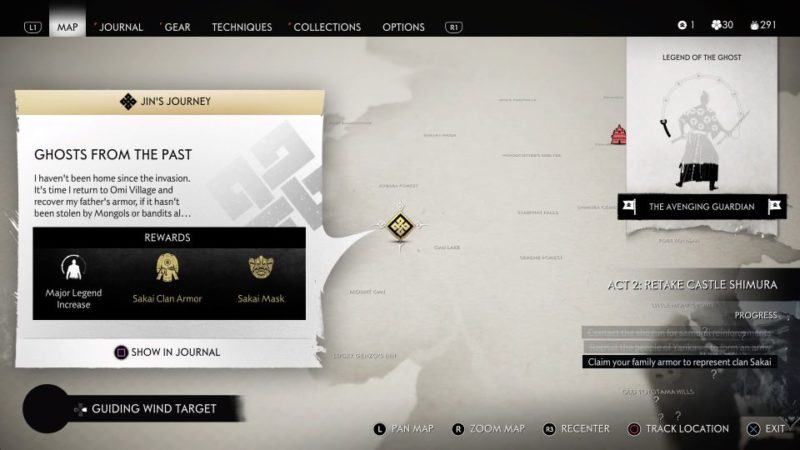 Reach the Sakai Estate
To begin the quest, head towards Sakai Estate.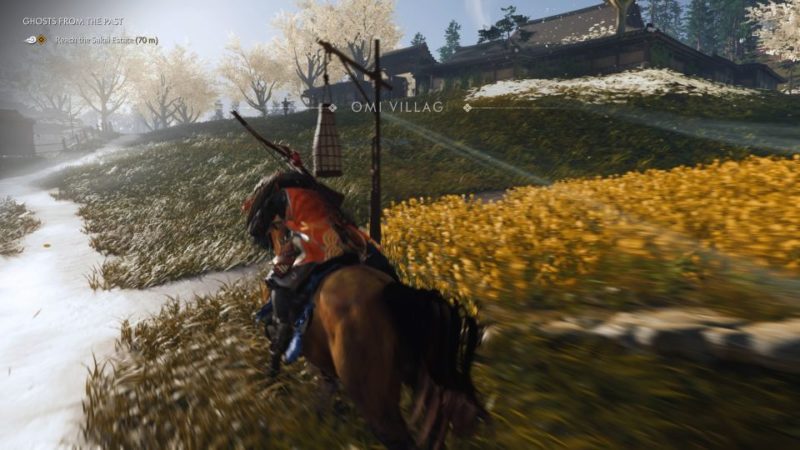 Inside, you will meet Yuriko, the caretaker. Follow her out.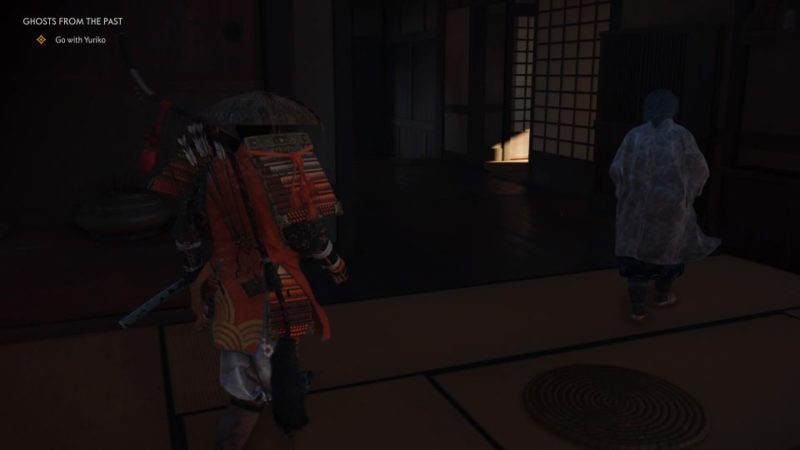 Go to the father's grave
Next, head to the father's grave.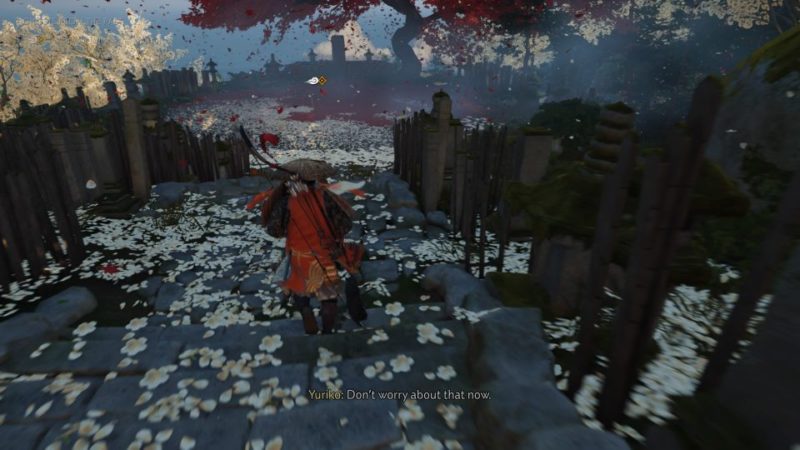 Sit down and make a haiku.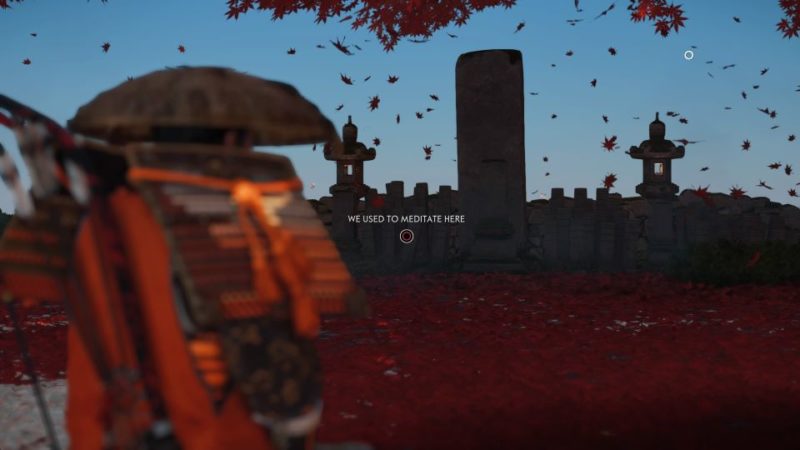 Retrieve the Clan Sakai armor
Head back to the Sakai Estate to retrieve the father's armor.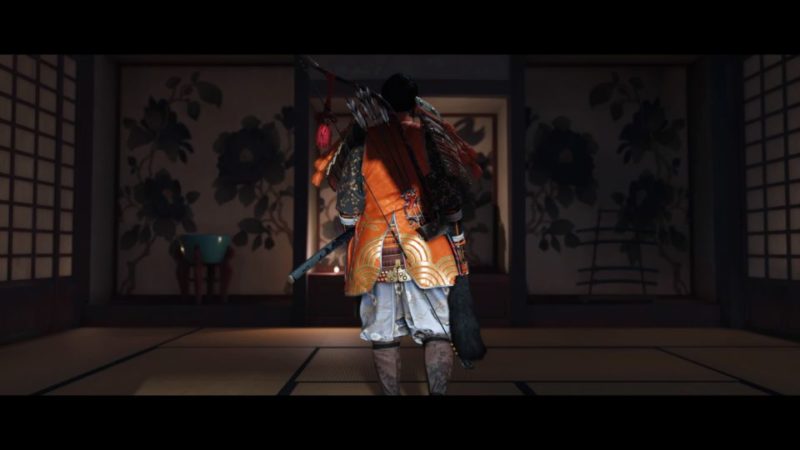 Defeat the Straw Hats
A few of the Straw Hats will appear outside. You can use Standoff to take them out.
The Sakai Clan armor allows you to perform Standoff on more than one person.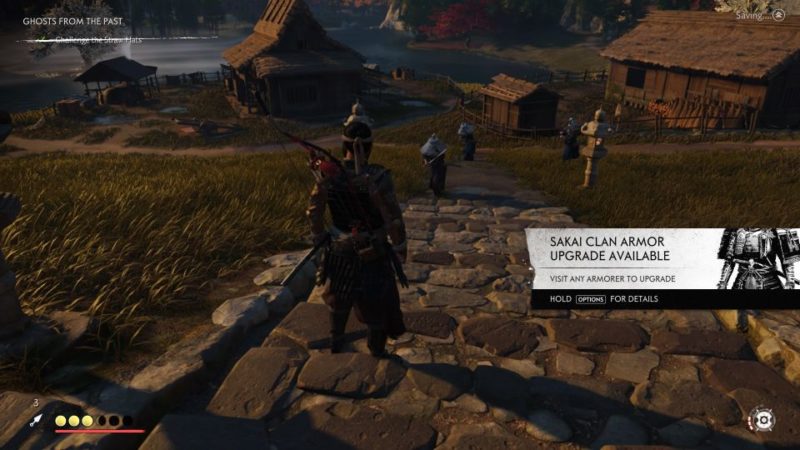 Follow Yuriko
Next, follow Yuriko to the old dueling area.
Jin will ask for her help to make poison.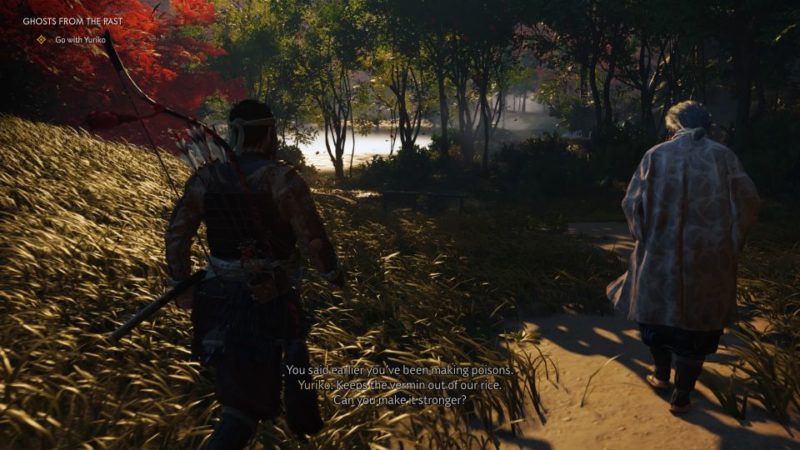 Gather reeds
To gather reeds for the poison weapons, you need to reach Kishibe Village.
It's one of the areas to be liberated but you don't need to do that first.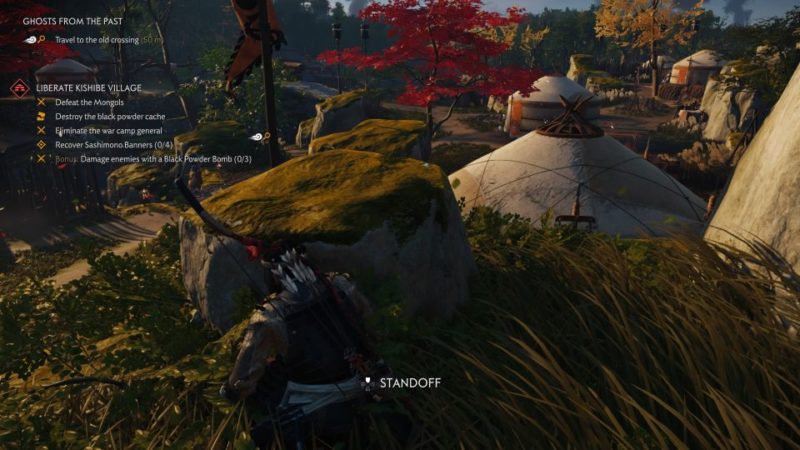 Just sneak past the guards and go under the bridge. You will find reeds near the water.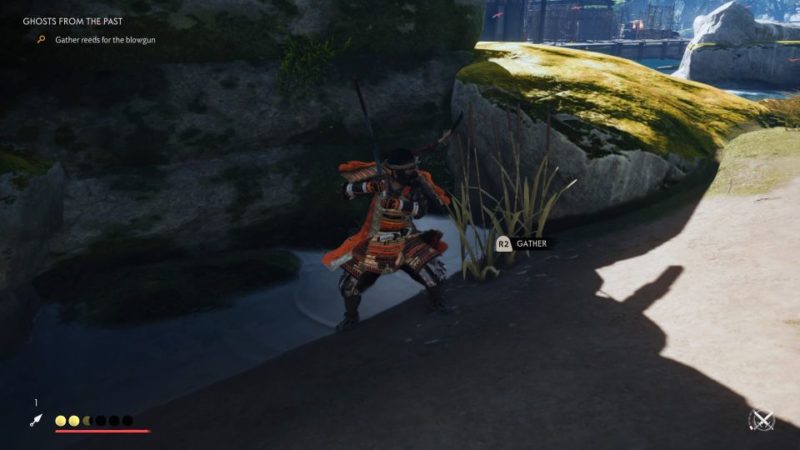 Return to Yuriko after taking the reeds.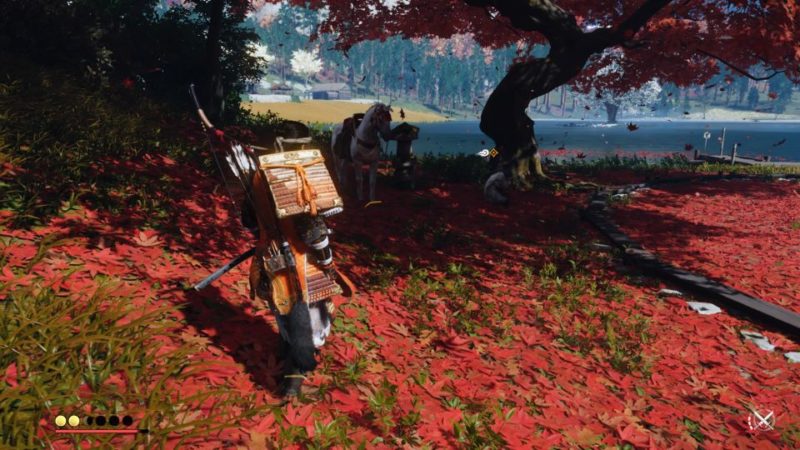 Gather flowers
Next, follow Yuriko as she leads you to her hidden campsite.
Gather three flowers here.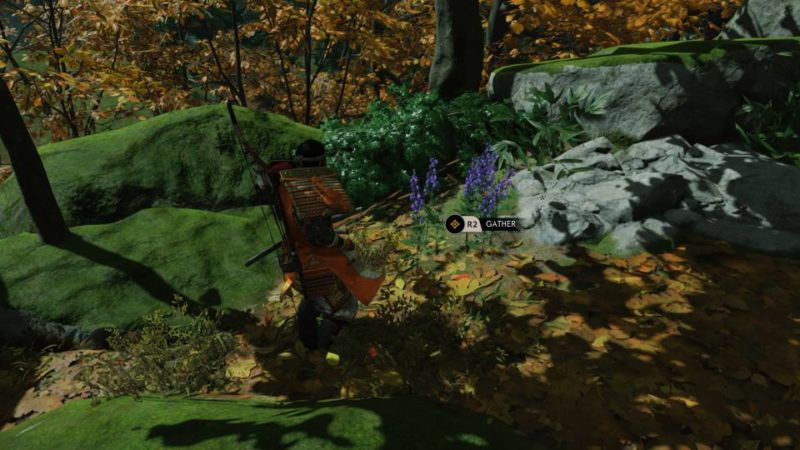 Poison a Straw Hat
Straw Hat members will again appear. Use the poison dart on at least one of them and they will run away.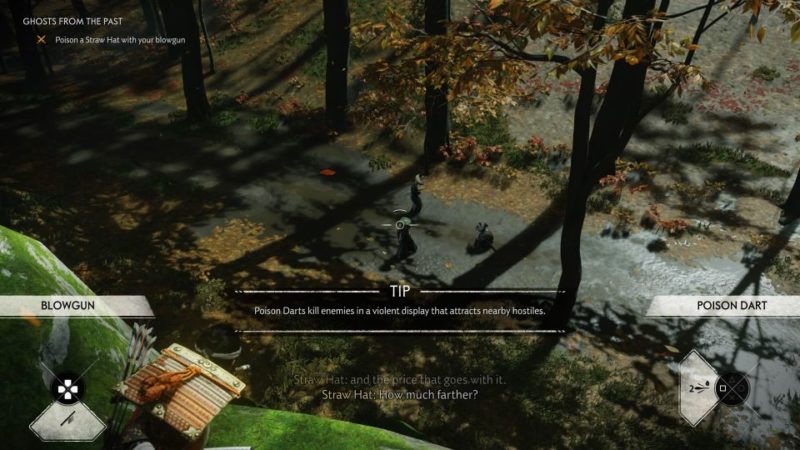 The quest ends after talking to Yuriko again.
---
Related articles:
A Reckoning In Blood – Ghost Of Tsushima Walkthrough