A Reckoning In Blood is a main mission under Jin's Journey in Ghost of Tsushima.
Your task is to look for the Straw Hats (including Ryuzo) and defeat them.
Here's a walkthrough of A Reckoning In Blood in Ghost of Tsushima.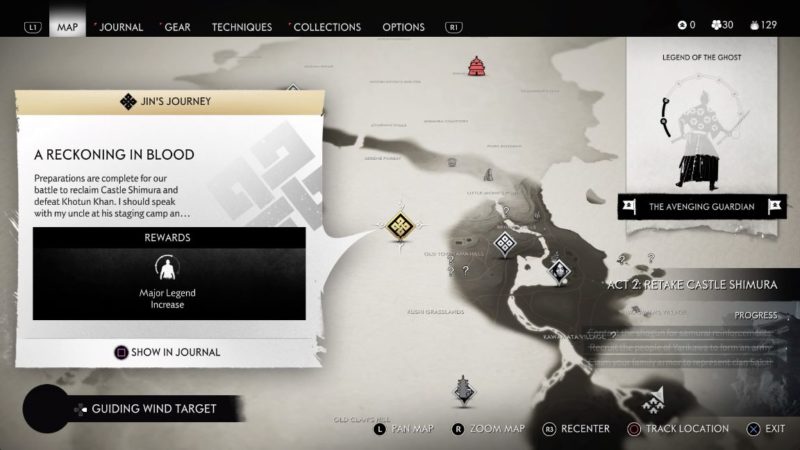 Meet Lord Shimura
To begin, meet Lord Shimura at his camp. He'll tell you about Ryuzo and the Straw Hats.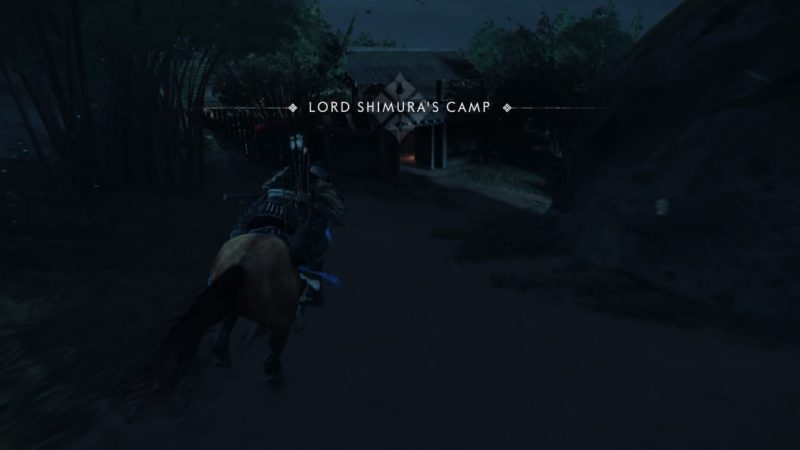 Find Yuna
Next, talk to Yuna and Taka.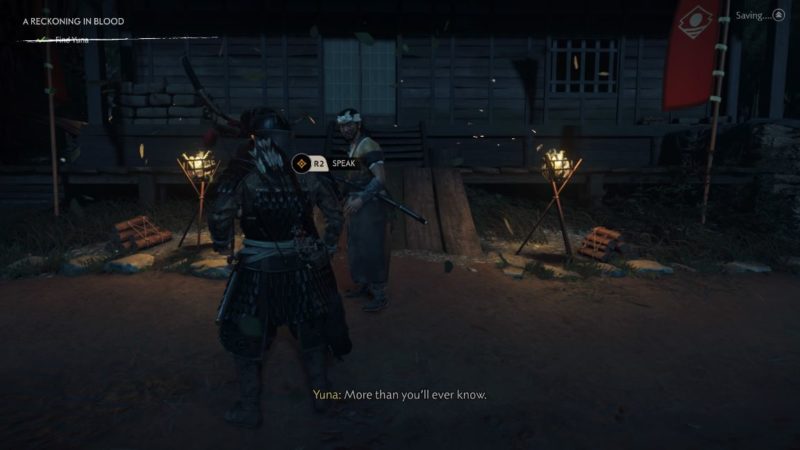 Survey the camp
Head towards the Straw Hats' camp site.
Survey the area first. Taka decides to lure the enemies away from the camp site.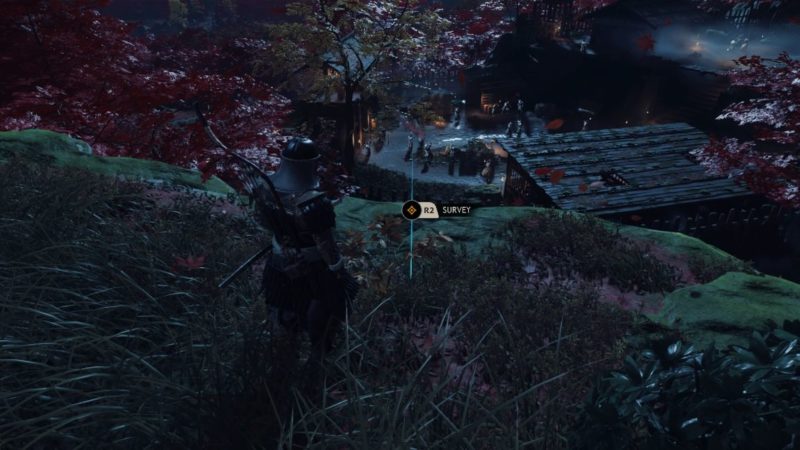 Enter the camp
Wait for the patrols to disappear. Head into the camp through the front gate.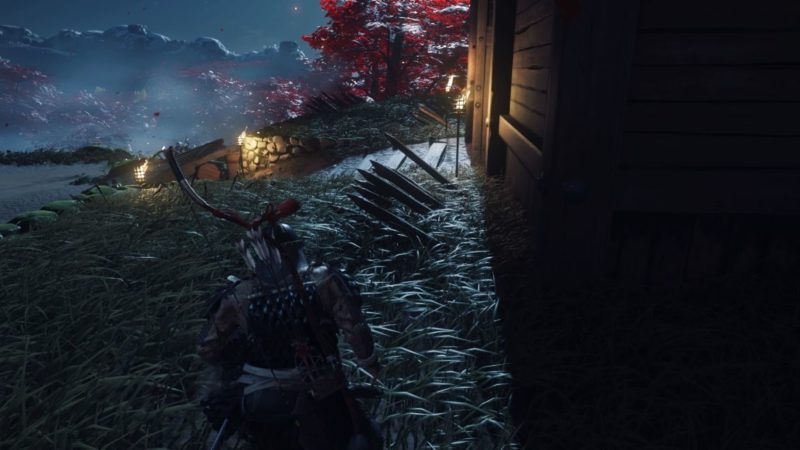 Make your way to the upper gate
Once you're in, you will face both Mongols and Straw Hats.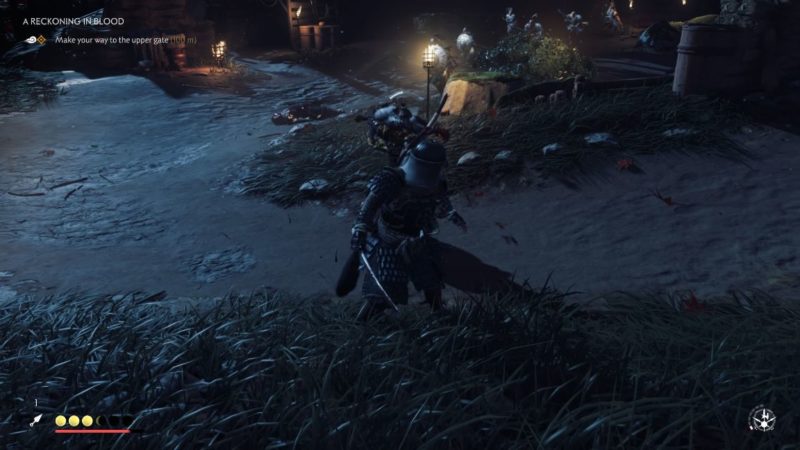 Defeat all of them and continue ahead. You will meet Ryuzo inside the inner gate.
Jin gets knocked out from behind.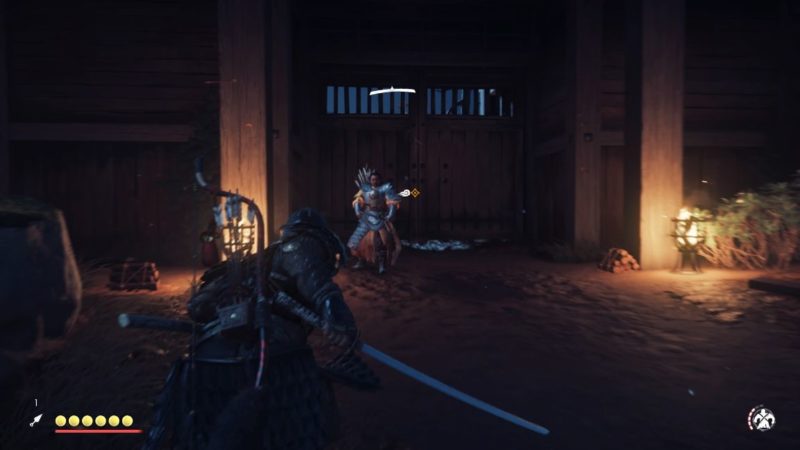 There'll be a cutscene here where you have to try to escape.
Khotun Khan will appear and eventually kills Taka in front of Jin.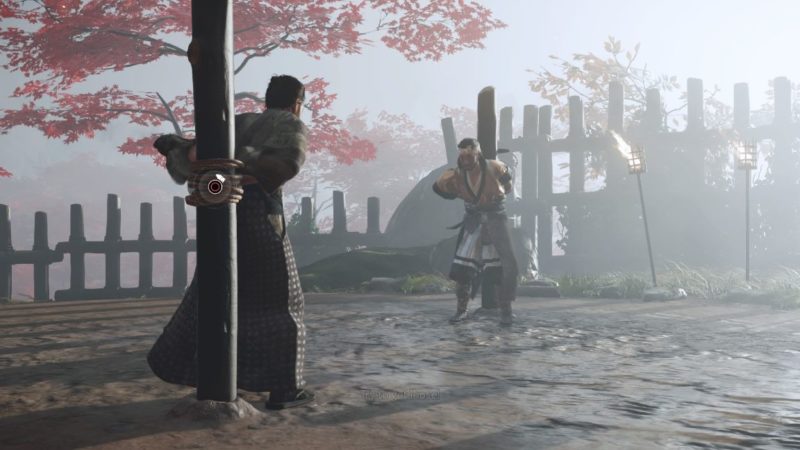 Recover gear
After the cutscene, recover your items from the side.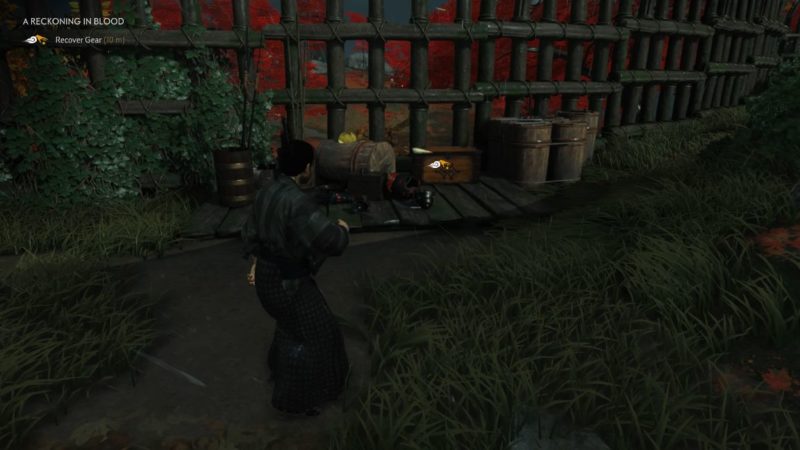 Defeat the Straw Hats
After taking your items, the Straw Hats will appear. Defeat all of them.
They're much tougher than the Mongols and you should use the stone stance to deal with them.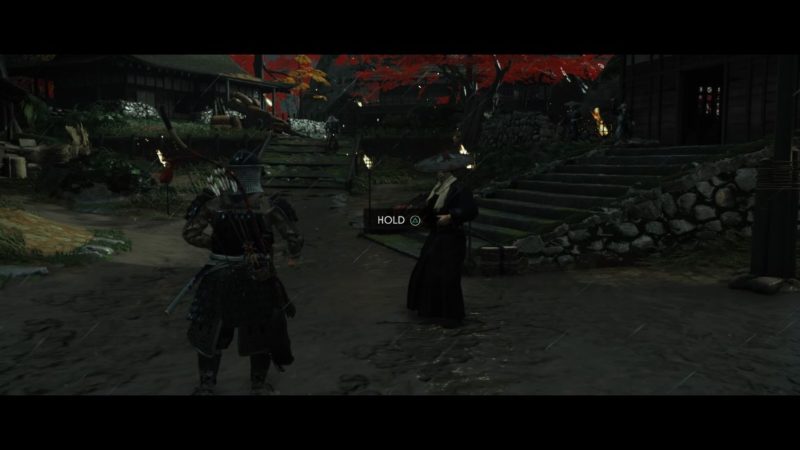 Escape the area
Head towards the exit when you're done killing them.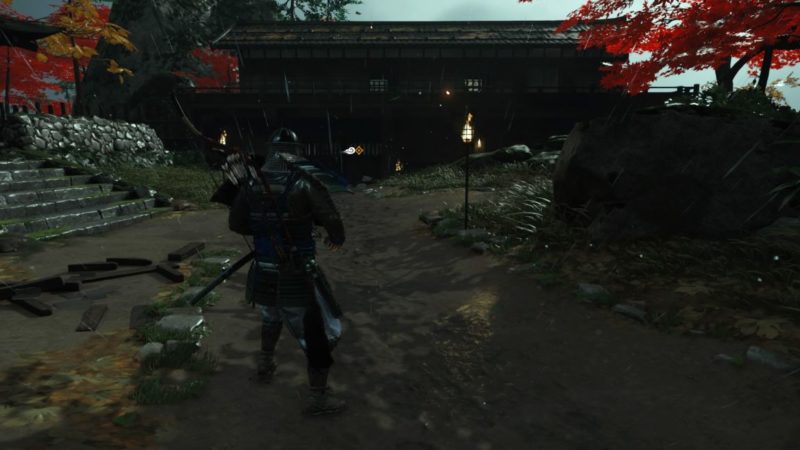 Follow Yuna as she heads towards her brother's corpse.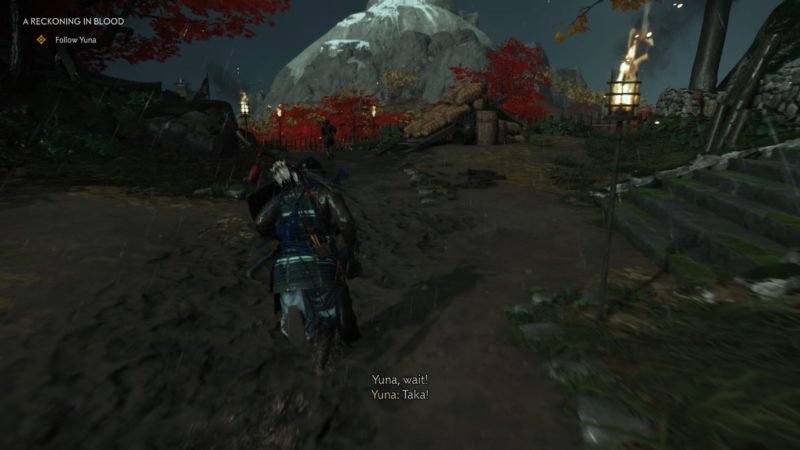 Defeat all enemies
Together with Yuna, kill all of the incoming Straw Hats.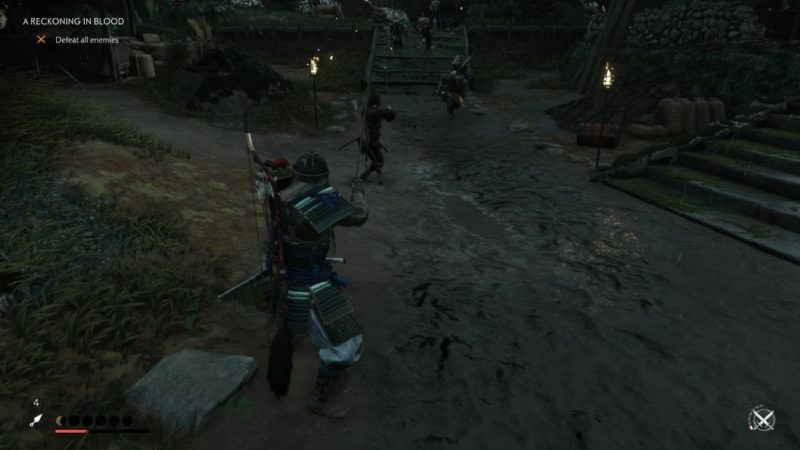 The quest ends after the battle.
---
Related articles:
The Fate Of Tsushima – Ghost Of Tsushima Walkthrough