From The Darkness is a main story mission in Ghost of Tsushima.
Your task is to sneak into Castle Shimura and poison all of the Mongols before killing Ryuzo.
Here's a walkthrough of From the Darkness in Ghost of Tsushima.
Speak with Yuna
Talk to Yuna to begin the operation.
She'll be waiting at the crack on the wall.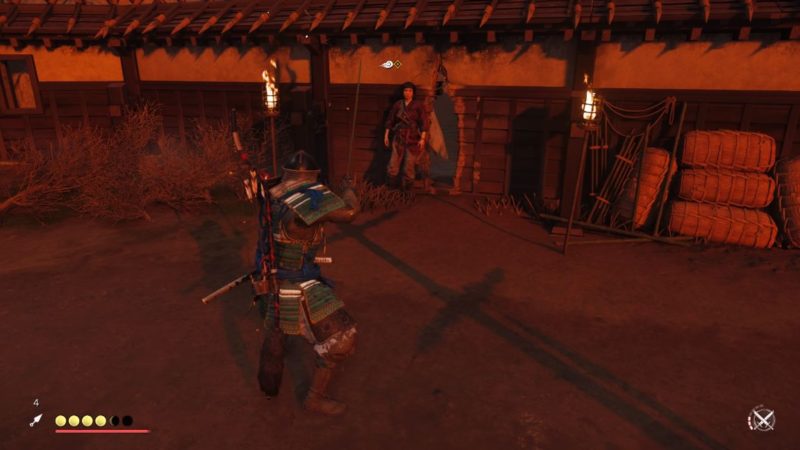 Yuna will hand over the Ghost Armor to you, which is suited for stealth missions.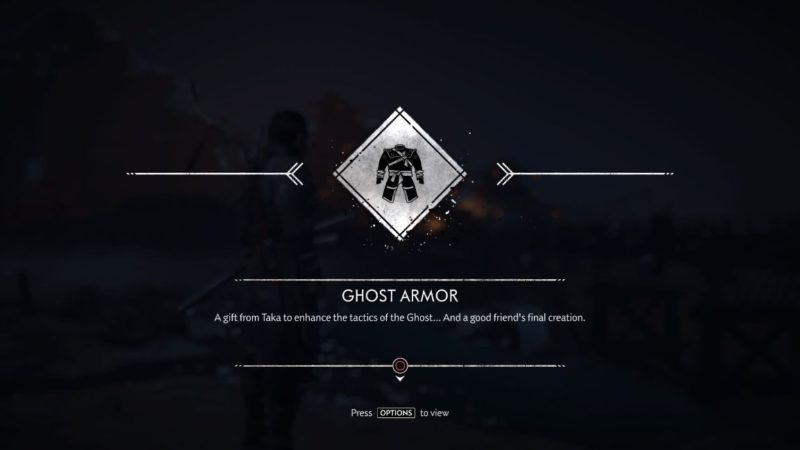 Infiltrate the keep
To enter the keep, you need to sneak in through the cliff. First of all, use your grappling hook to jump further under the bridge.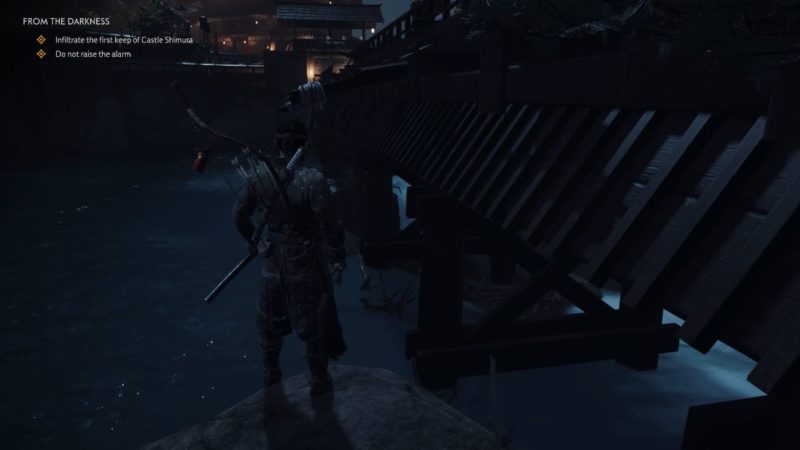 From there, head towards the right side.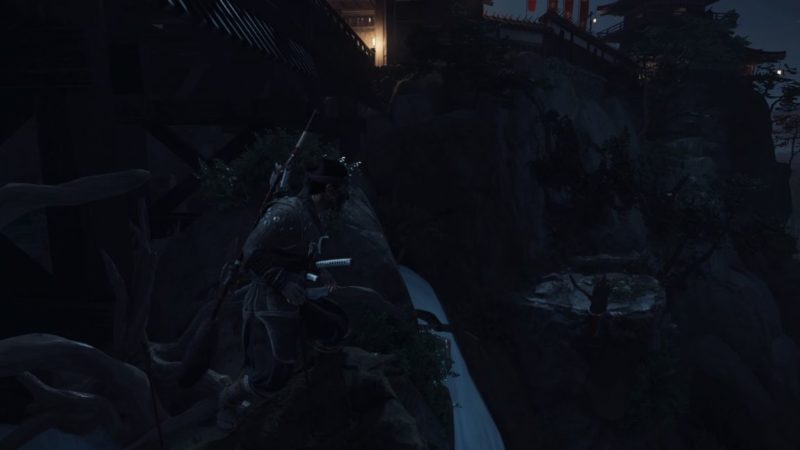 Continue climbing up.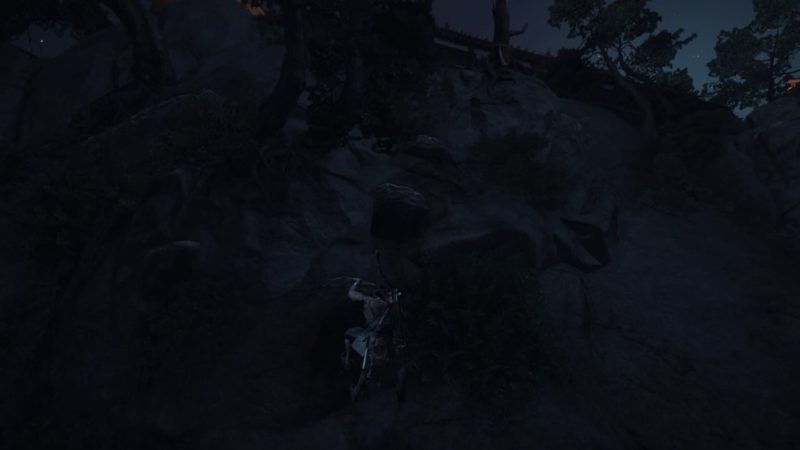 You will then reach the base of a tower.
Clear the tower
There should be at least five enemies in the tower. Assassinate all of them without getting spotted.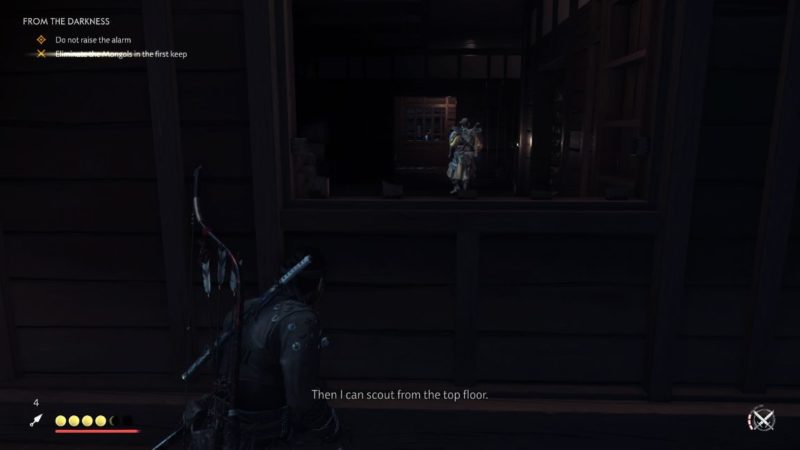 Take the ladder up and eliminate the two Mongol guards at the top of the tower.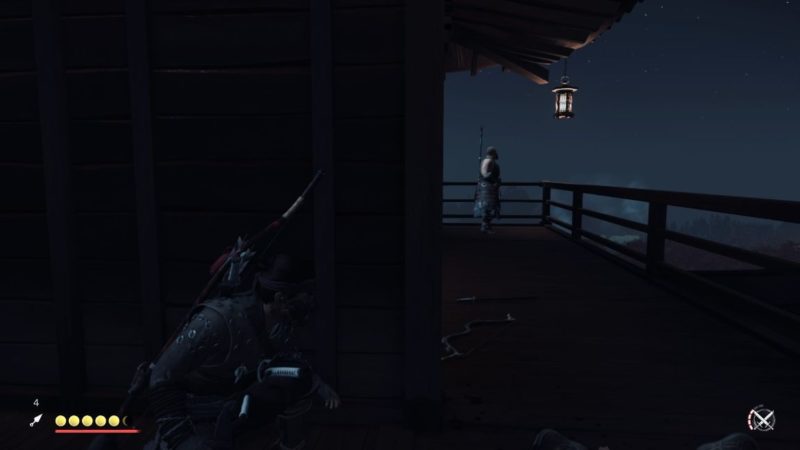 Survey the keep
At the top of the tower, survey the area.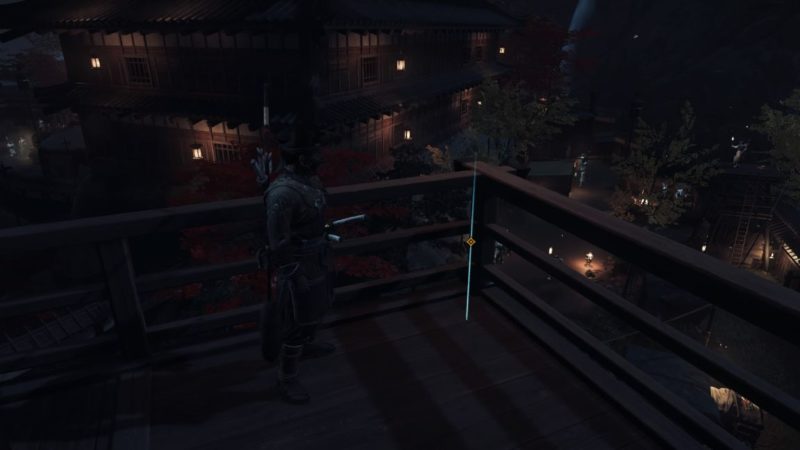 Sneak through the garden
To sneak through the guards, you have to use the ropes.
The rope is connected to the bottom roof of the tower.
Walk on the ropes and assassinate the guard on the platform.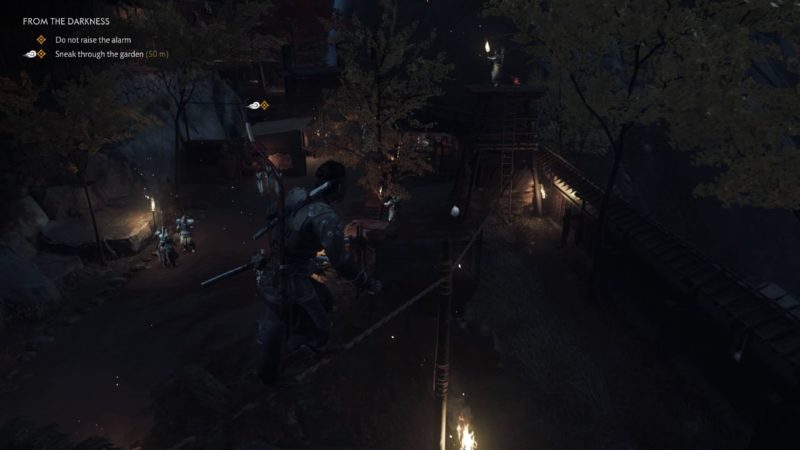 Continue using the ropes until you reach a dead end and jump down behind the tent. You will see a crack on the wall. Head towards the crack.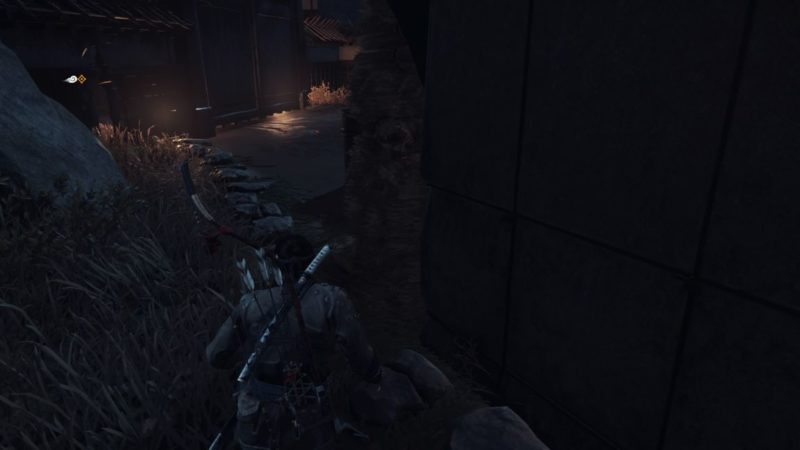 Poison the drink
There will be two pouches for you to poison.
Just remain undetected while you do the job.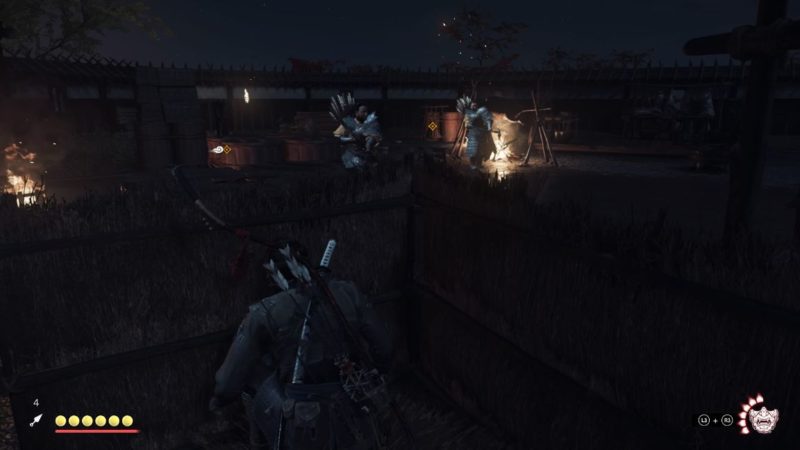 Defeat Ryuzo
After all the Mongols are dead, head into the keep to face Ryuzo.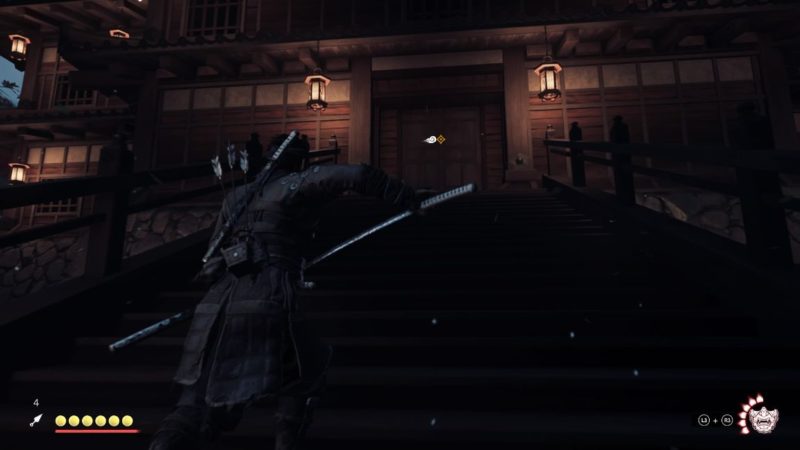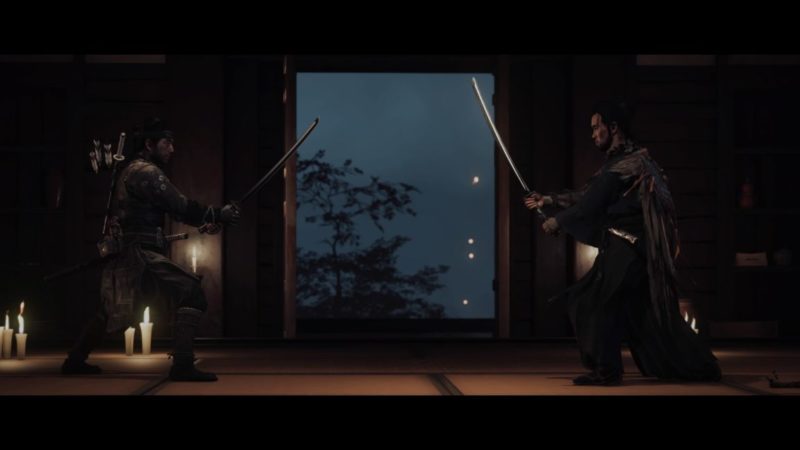 As usual, the battle is straightforward. Use the stone stance to stagger him.
Also, if you have Ghost mode on, you can land three strikes to reduce his HP quickly.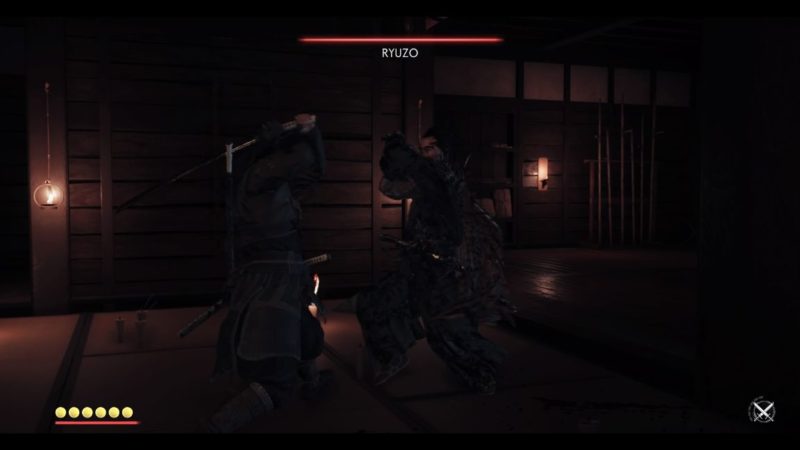 The quest ends here.
Lord Shimura eventually finds out about Jin's doing and Jin gets imprisoned for not following the samurai way.
---
Related articles:
Honor And Ash – Ghost Of Tsushima Walkthrough