Wolves at the Gates is a main story mission (Jin's Journey) in Ghost of Tsushima.
Your task is to meet up with some archers and attack Fort Kaminodake.
Here's a walkthrough of Wolves at the Gates in Ghost of Tsushima.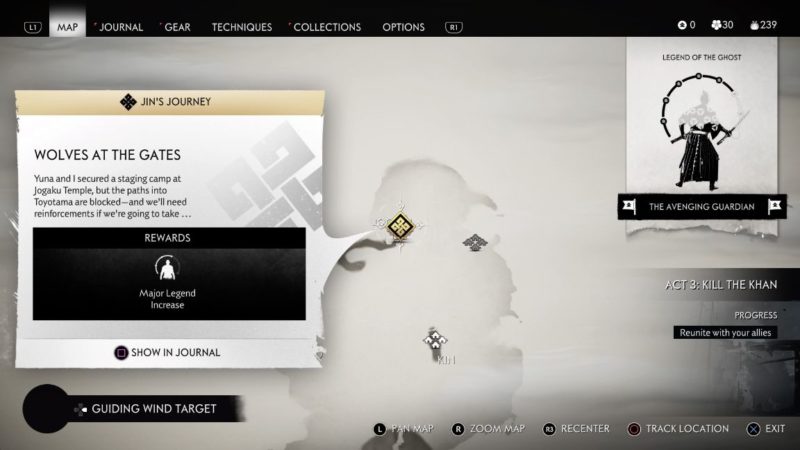 To begin the quest, speak with Yuna at the temple.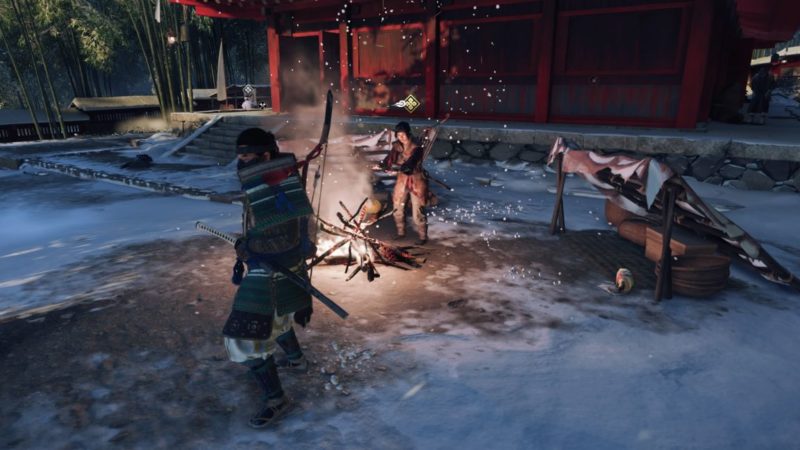 Head to Camp Takeshi
Yuna will tell you about Takeshi who may help. Head south to find his camp.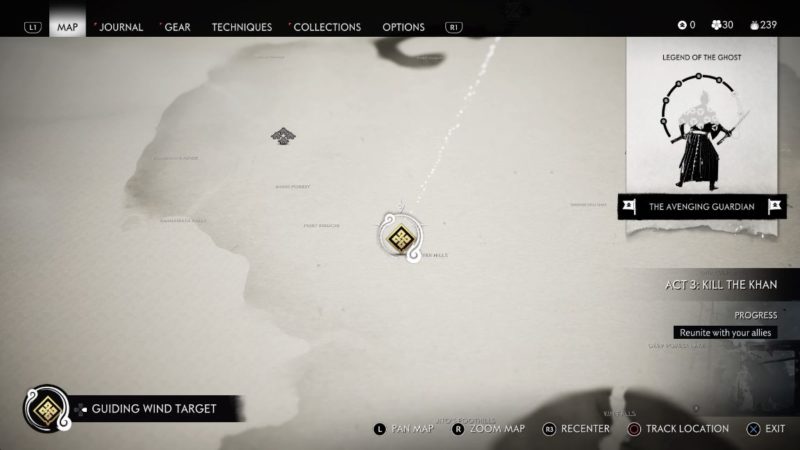 Once you reach the area, climb all the way up to find the camp site.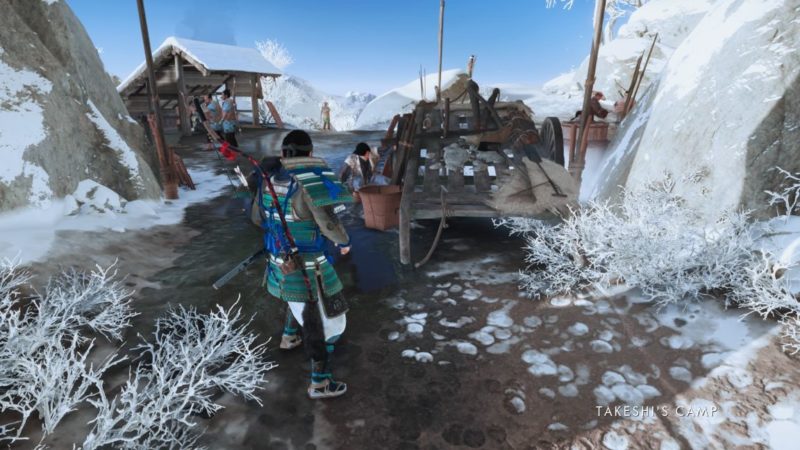 Talk to Takeshi to proceed.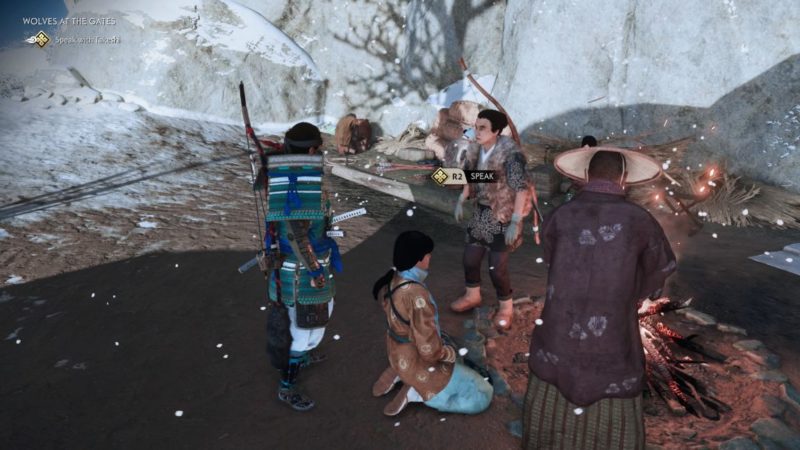 Head to Fort Kaminodake
Next, go to Fort Kaminodake which is further south.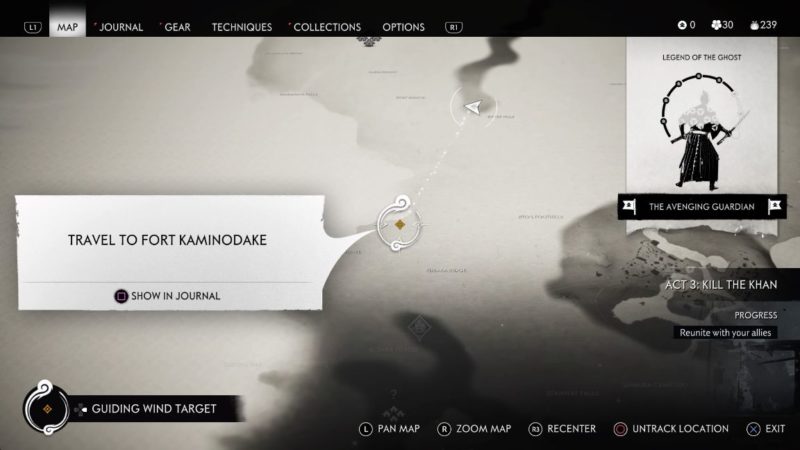 Before you reach the gates, go left to find Takeshi waiting at the lumbercamp.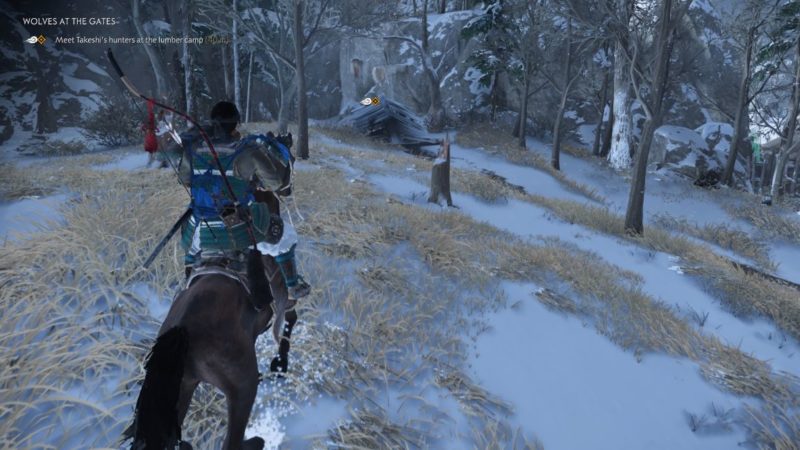 To meet him up there, use the grappling hook to climb up.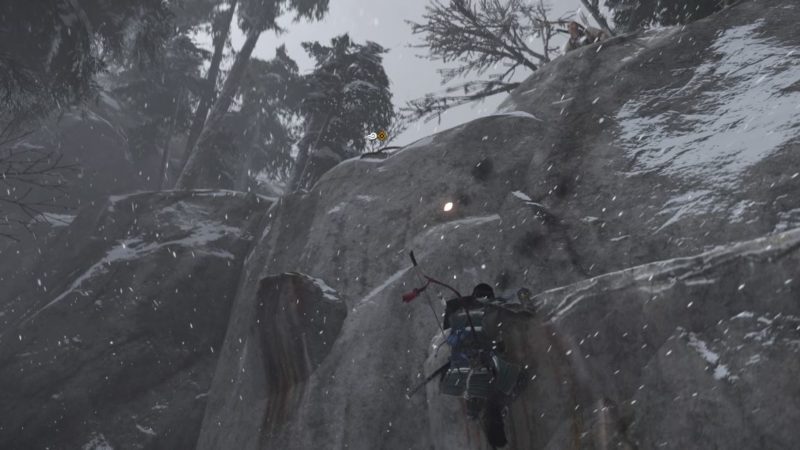 Survey the fort before beginning the attack.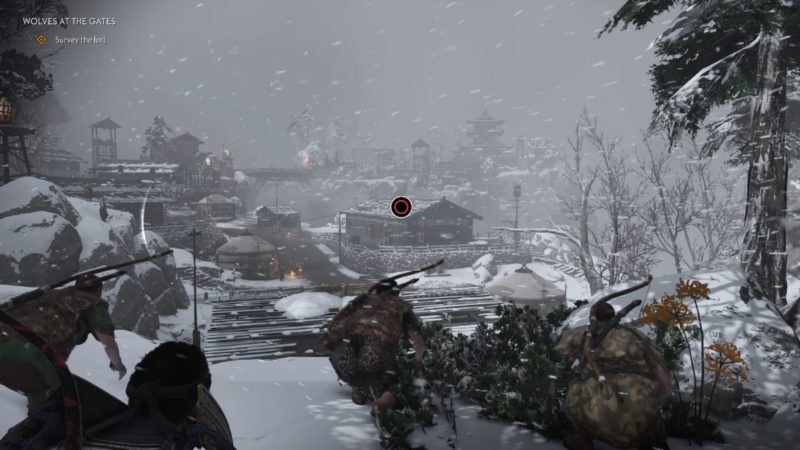 Defeat the Mongols
After devising a plan, enter the fort with Takeshi and the rest.
The main objective is to defeat the Mongols and you'll get help from the archers.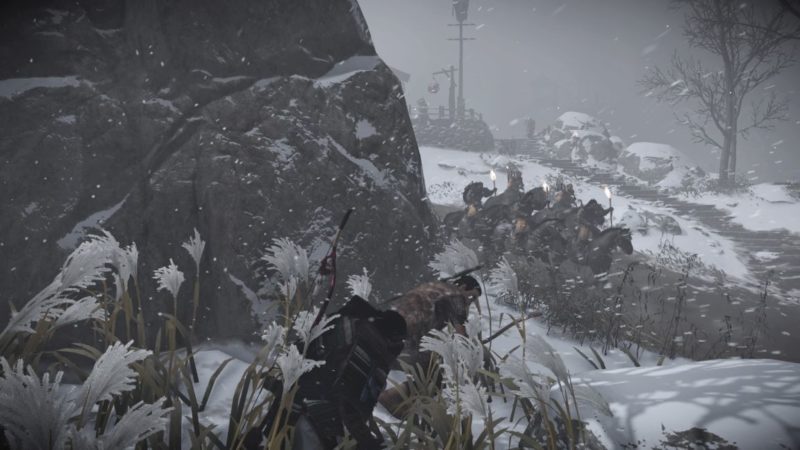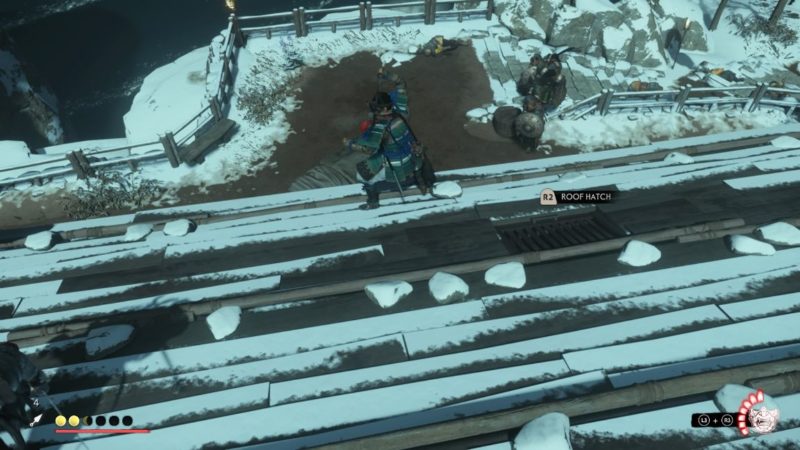 After killing all of them, meet Takeshi again.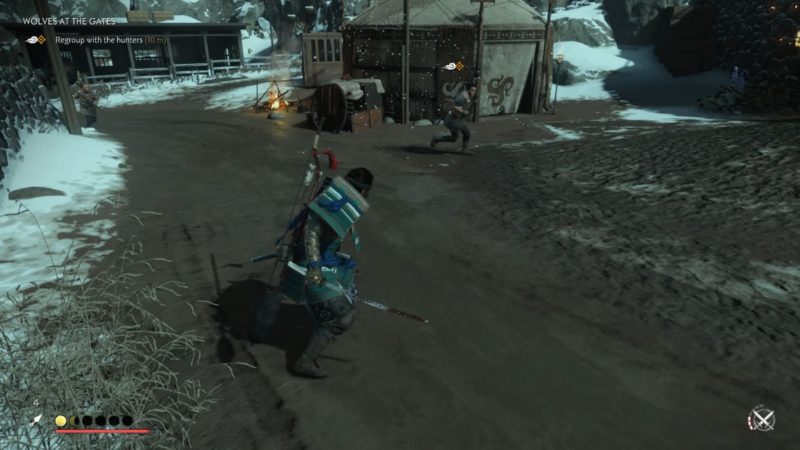 Wait for the Mongol patrol
Next, wait for the Mongol patrol to come out and ambush them.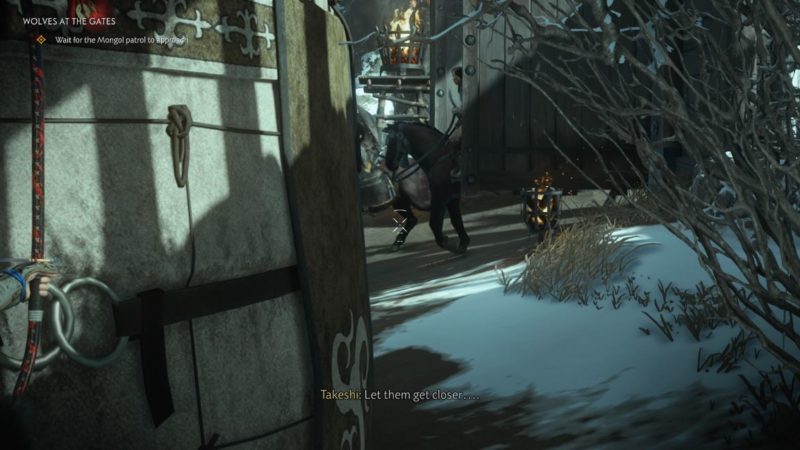 Investigate the fighting
After clearing the patrol, you'll hear fighting noises. Look towards the bridge and you'll see your allies starting the fight.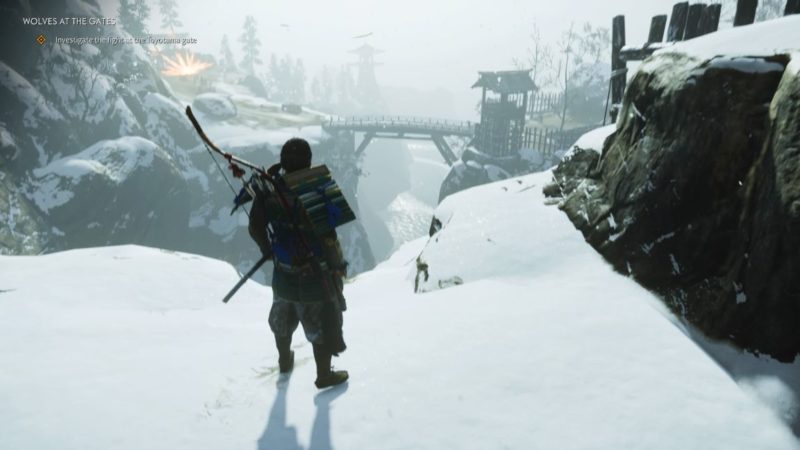 Get down and continue to survey the area.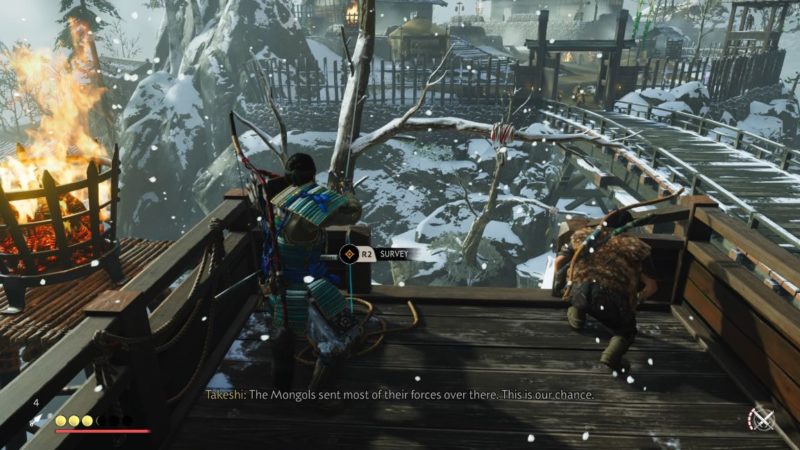 Get rid of the hwacha
To defeat the Mongols, you should get rid of the hwacha operator first.
To sneak into the area, use your grappling hook.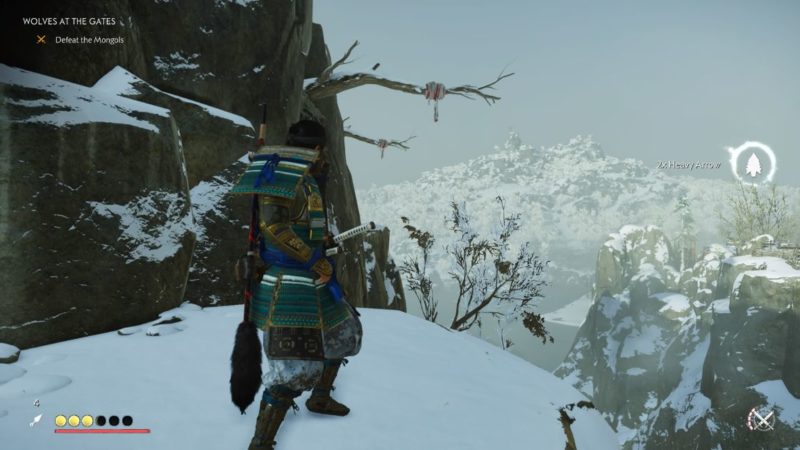 You will surface inside the enemy base. Assassinate the first guy inside.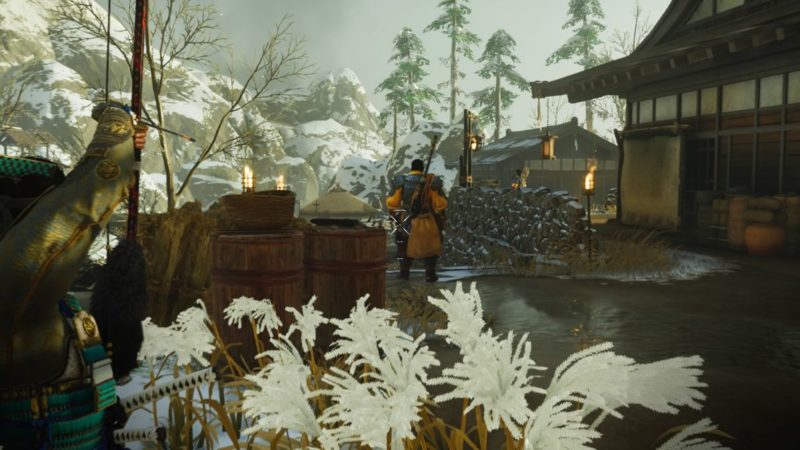 The route towards the hwacha operator should be clear. Take him out.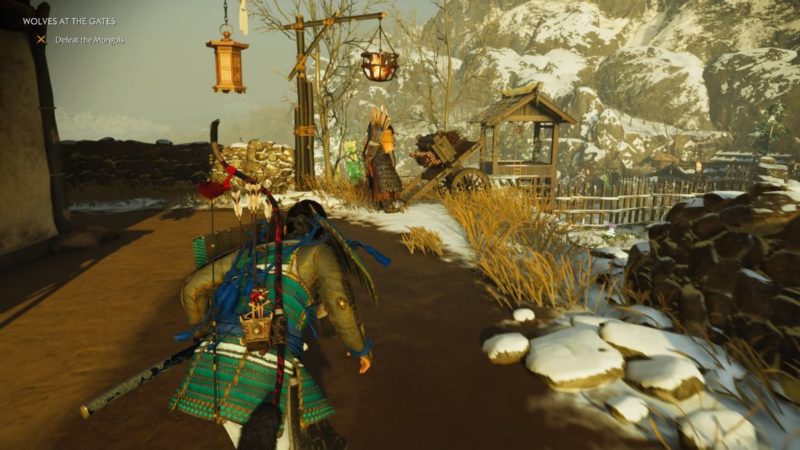 Use the hwacha to eliminate the Mongols easily.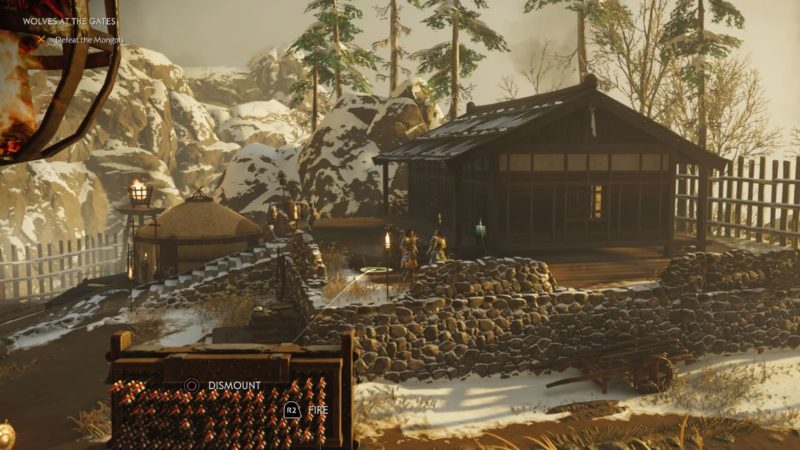 Reach your allies
Continue the fight against the Mongols as you head towards your allies.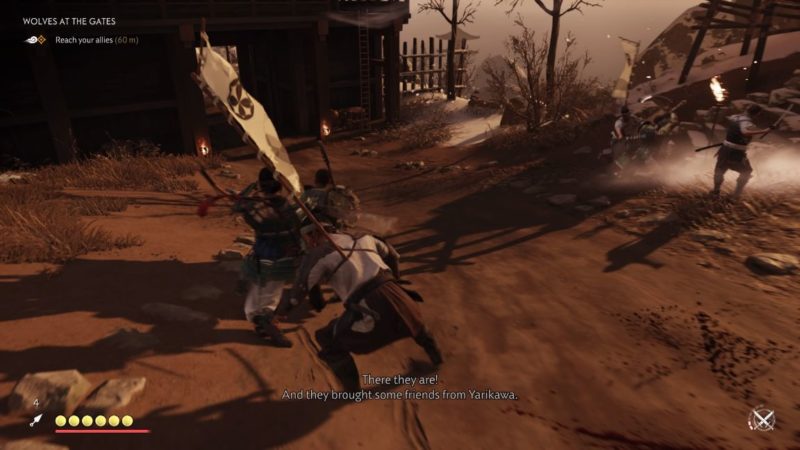 You will reunite with your allies near the bridge.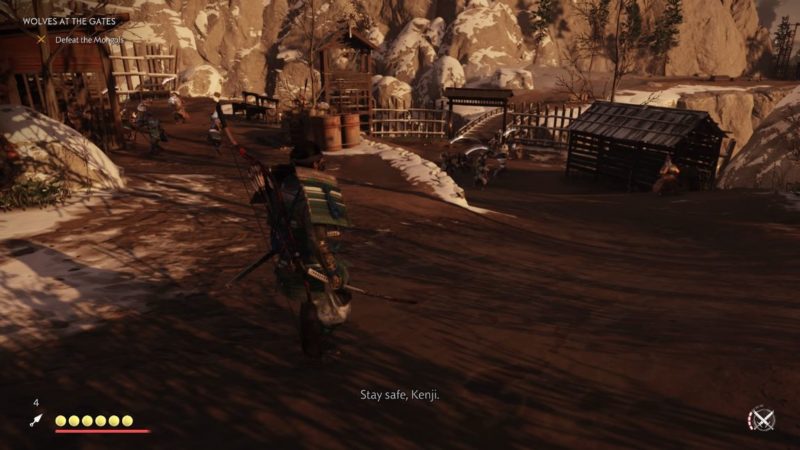 The mission ends after defeating all of the Mongols together with your allies from the south, including Lady Masako and Kenji.
---
Related articles:
A Gathering Storm – Ghost Of Tsushima Walkthrough