The Crux Clash is a quest under the Act (Autumn Winds, Scarlet Leaves) in Genshin Impact 1.6.
Your objective is to win the tournament to get a ticket to Inazuma.
Here's a walkthrough of The Crux Clash in Genshin Impact.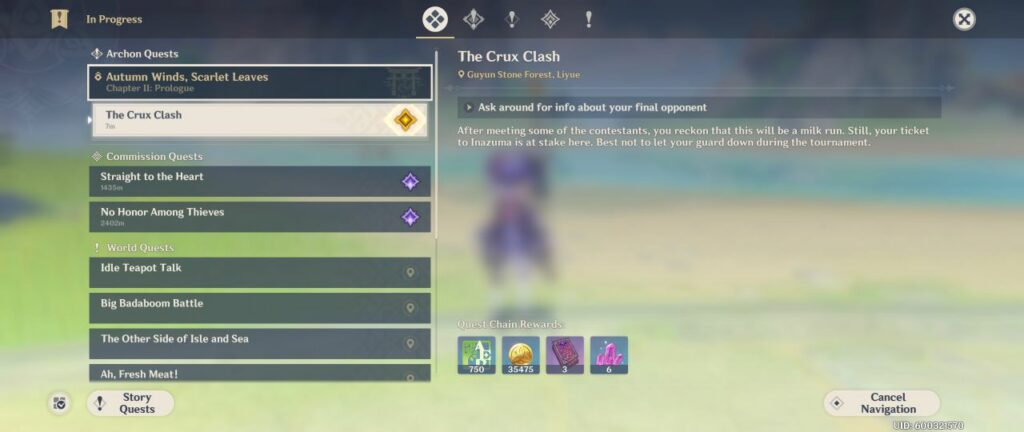 Take part in the tournament
First of all, you have to defeat Jinyou. You can't use elemental attacks but the battle is really easy.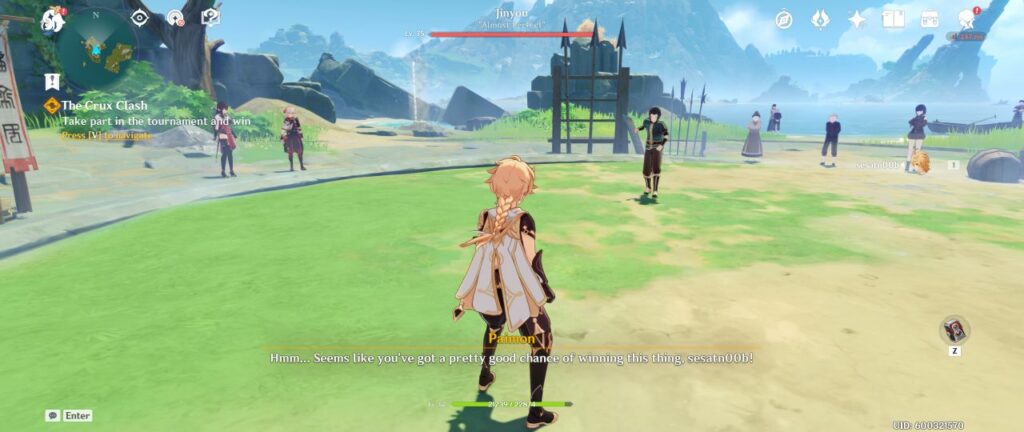 Defeat Rongshi
For the semi-finals, you have to beat Rongshi who is level 90. The fight is fairly simple. He has more health than the previous guy but is still easy to beat.
Just dodge his predictable attacks and you're good.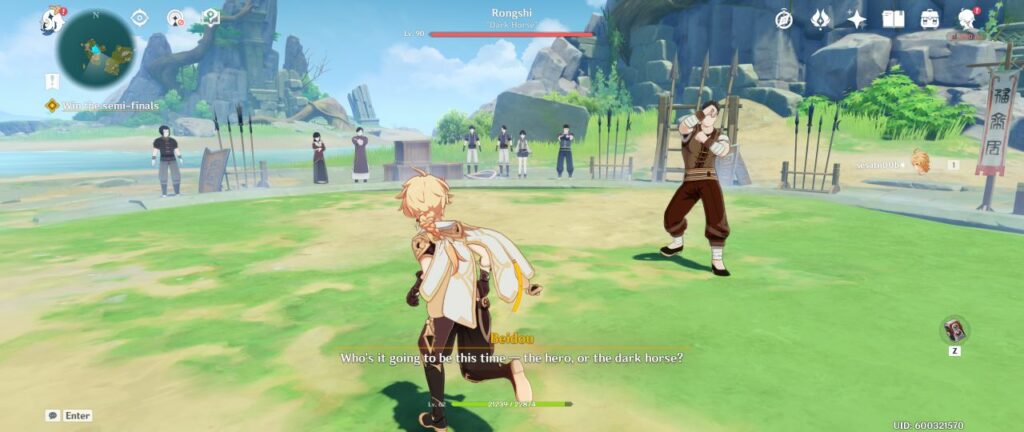 Ask around for the final opponent
Before the finals, talk to the people around.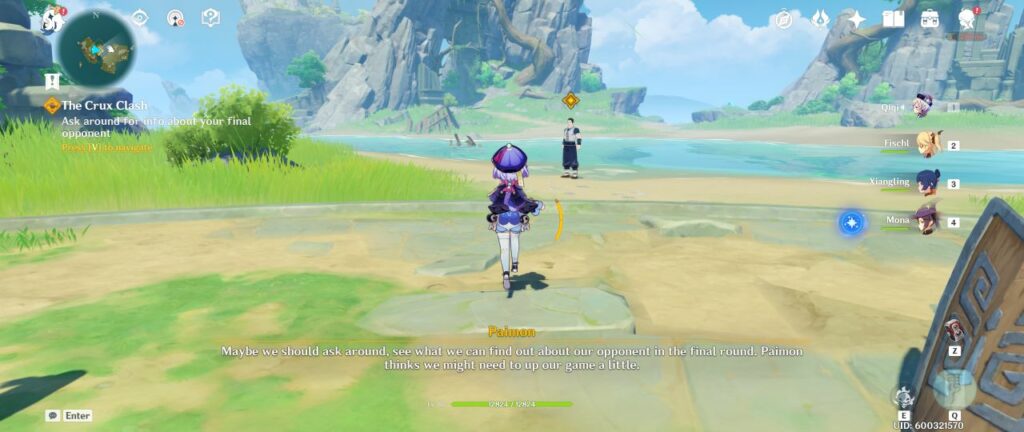 Then, Kazuha will ask you to join him somewhere else for additional instruction.
Meet Kazuha
Head to the location shown in the map to meet Kazuha. He's still in the Guyun Stone Forest.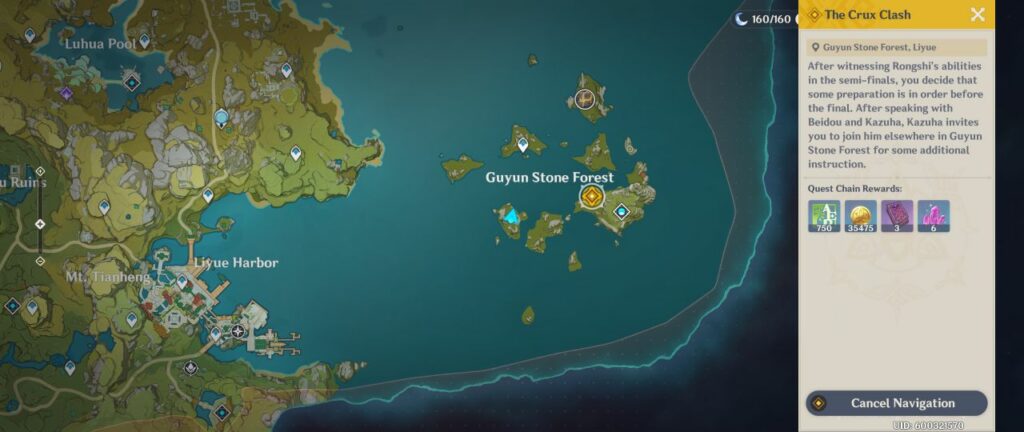 Talk to him to begin.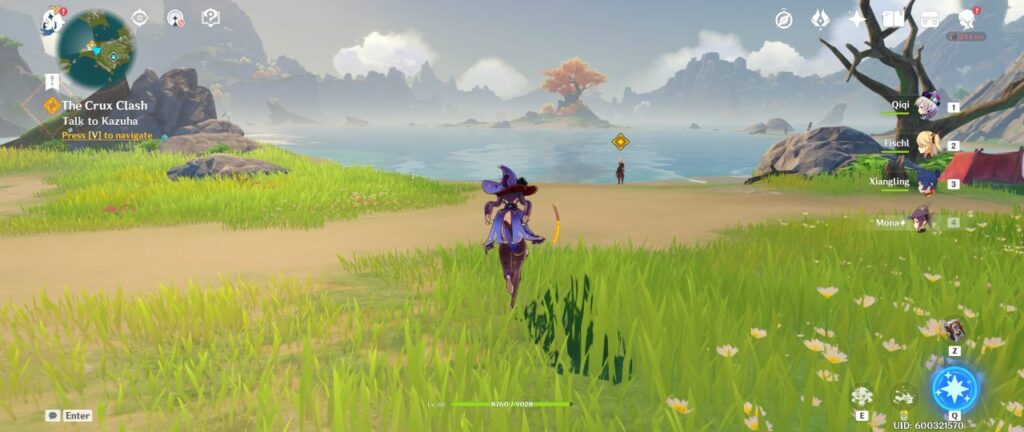 Defeat the monsters
You'll have to defeat a couple of slimes, starting with pyro slimes.
Then, you'll face the other elemental slimes.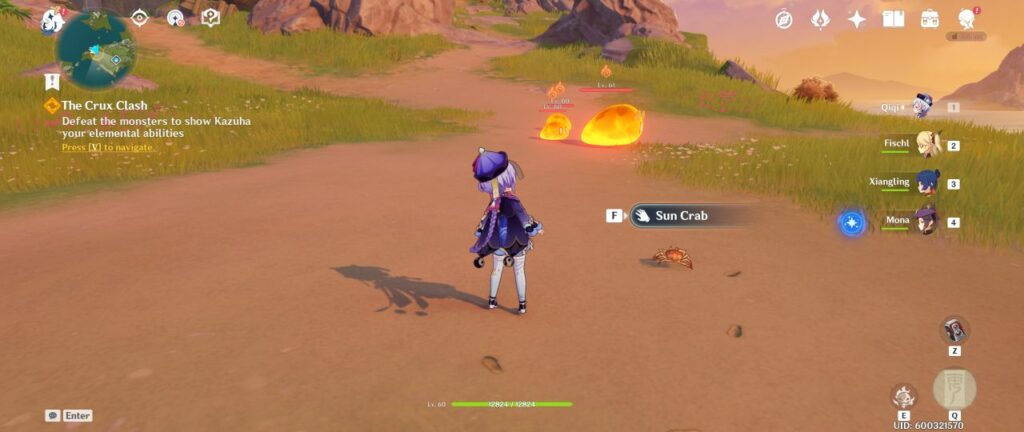 Check the box containing the vision
Once you're done, return to the arena. You'll find that your opponent has ran away.
Check the box containing the vision and it will be missing.
Go to the wind
You'll then have to find the guy who stole the vision. Use the wind to reach the next isle.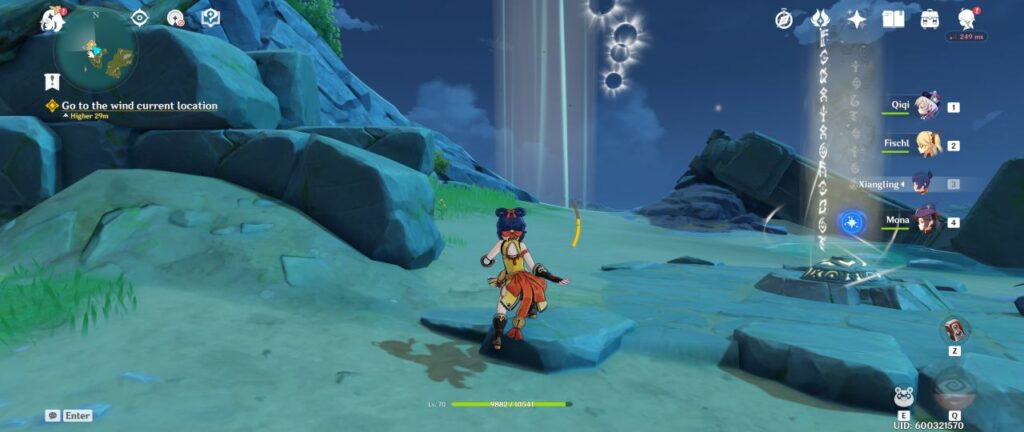 Confirm the clues with Kazuha
Head to the clue and interact with it.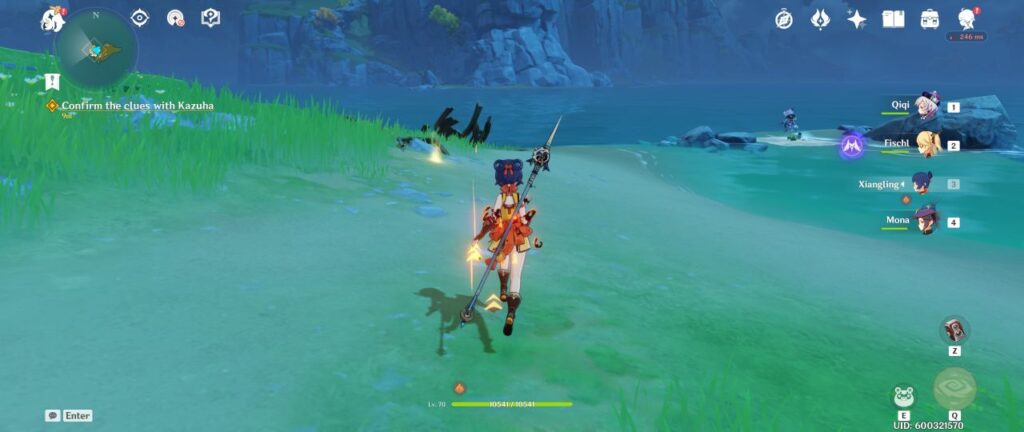 Use the wind again to proceed onward. You have to do so within the time limit.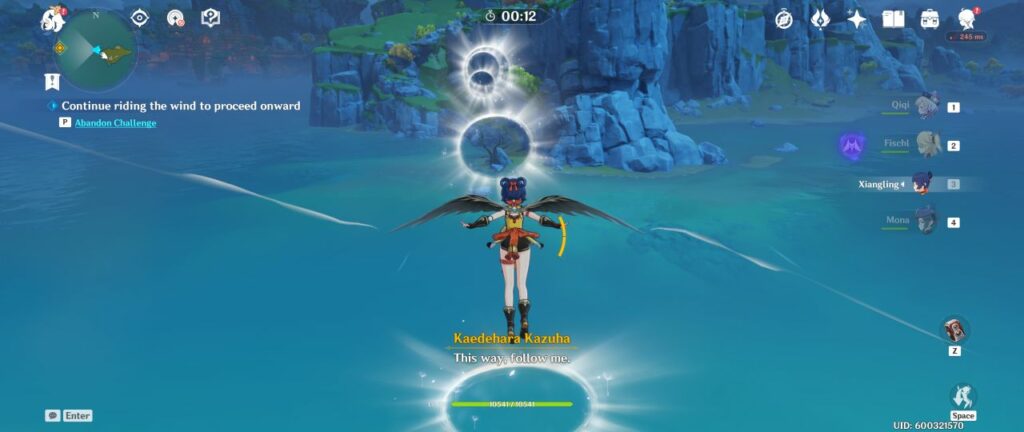 Defeat the treasure hoarders
Next, take out the treasure hoarders who are waiting at the isle.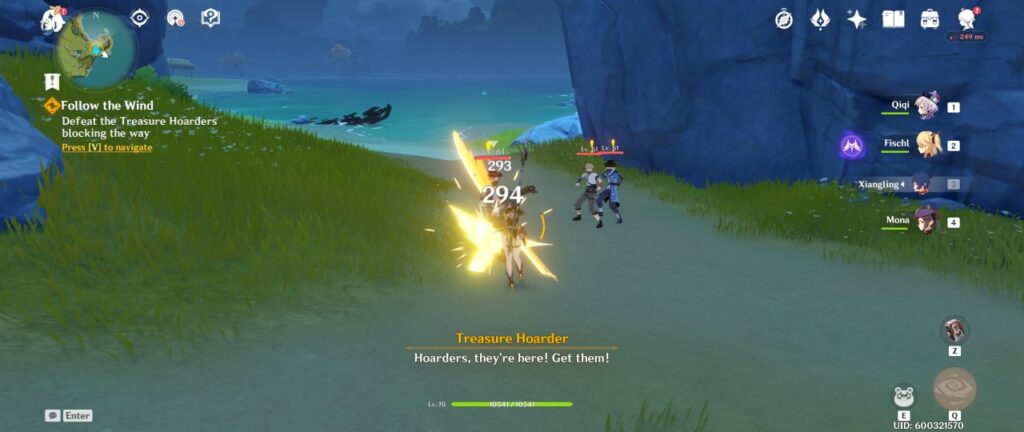 Once you're done, talk to the guy who stole the vision.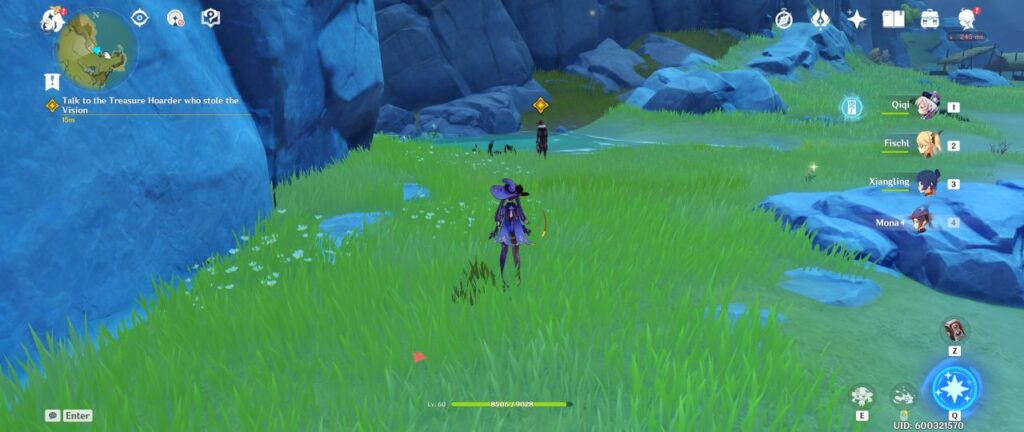 Defeat Fei the Flyer
After the conversation, take out Fei the Flyer.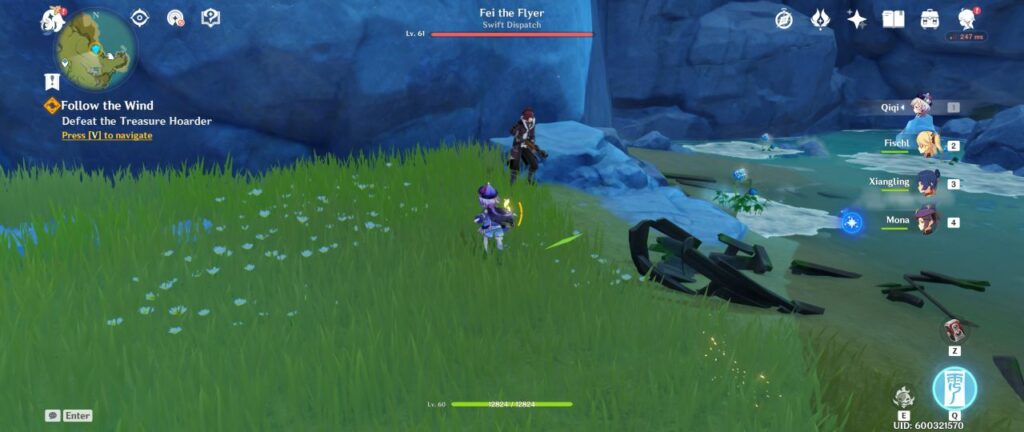 When you're done, return to the Guyun Stone Forest area to complete the quest.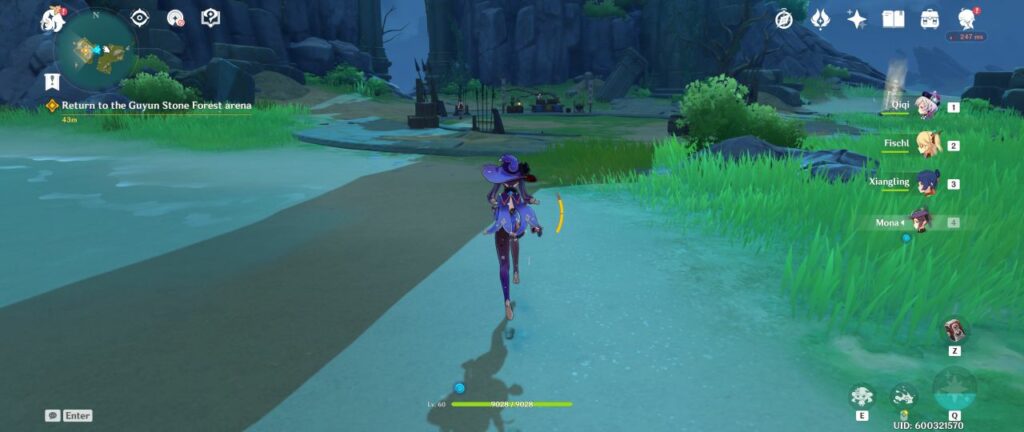 ---
Related posts:
14 Things To Do When You Run Out Of Resin (Genshin Impact)
Genshin Impact: A Path Through The Storm Walkthrough