Genshin Impact is one of the most popular games since last year and is gaining hype again as Inazuma is releasing soon.
In this game, players are limited from doing certain things if they run out of resin.
Resin is used in obtaining rewards clearing domains, ley lines and loot from elite bosses. When you finish resin, you can still clear domains but you can't get the rewards.
You will get 180 resin per 24 hours, but the maximum original resin you can store at any time is 160.
Here are some things you can do when you have no resin in Genshin Impact.
1. Complete daily commissions
One of the go-to for most players is to complete daily commissions whenever they come online.
You can do four daily commissions per day, and it will either be in Liyue or Mondstadt. They are relatively easy to complete and only takes minutes to finish them.
It's also a great way to get adventure rank EXP among other things like Primogems, Mora and enhancement ores.
2. Get artifact fodder
If you run out of resin to farm artifacts, you might as well farm 1 – 3 star artifacts to be used as fodder for your four / five star artifacts.
There are plenty of artifact farming routes available online and even on YouTube. They can be quite tiring but if you're really bored; why not?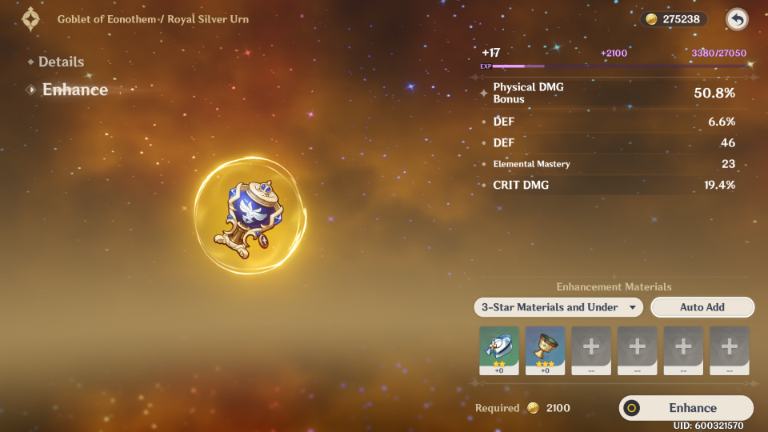 You'll need plenty of artifacts to level your five-stars to level 20 anyway.
3. Farm ascension materials
This game tends to have new characters from time to time, and you'll probably be wanting to try those new characters.
This means you'll need to have character ascension materials and also more weapon ascension materials.
Some of them may require resin to obtain, but for others, you'll have to scavenge from the open world.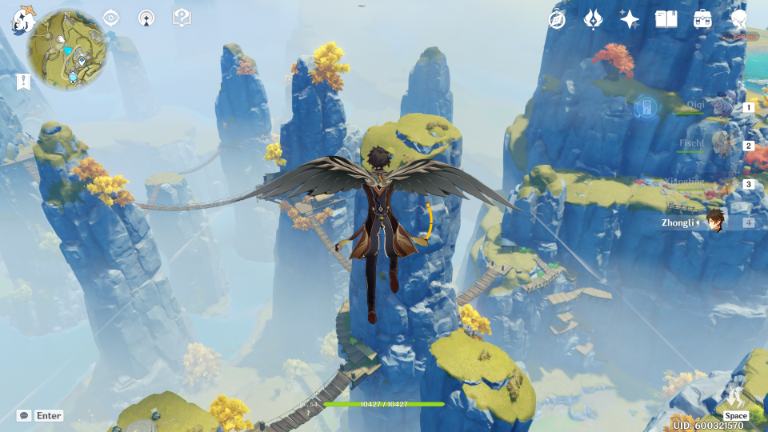 For e.g. you may be required to farm Cor Lapis, Violetgrass, Philanemo Mushroom and other plants that are needed for specific characters. Weapons will also need materials for ascension and they typically come from monsters.
4. Become a miner (ores)
Mining is also an activity required in Genshin if you wish to make other stuff. For e.g., you'll need crystal ores to forge mystic enhancement ores at the blacksmith.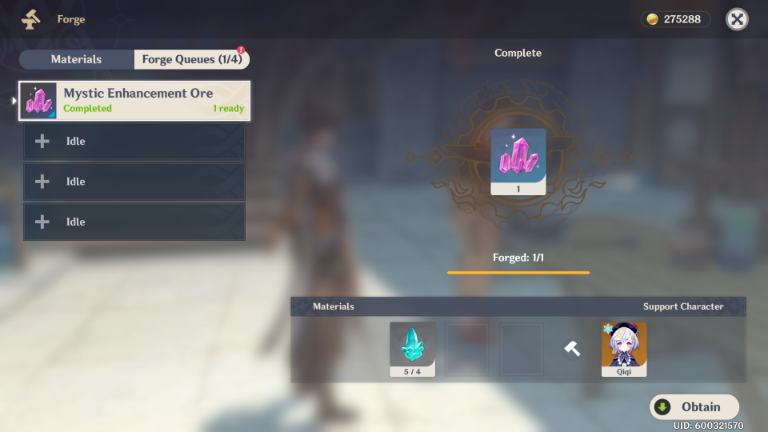 Four-star weapons that are crafted may also require those ores.
There are also other types of ores / minerals available and they all have their own use.
You may want to mine more often so that you'll have enough for future updates.
5. Attempt the Spiral Abyss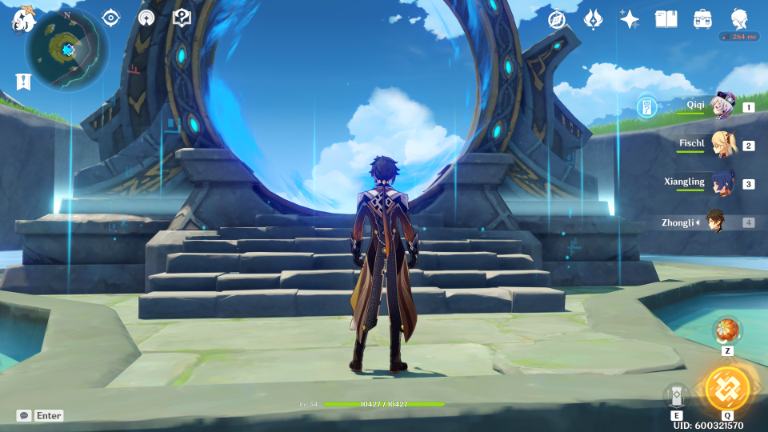 The Spiral Abyss is a special domain where players can earn rewards for clearing floors and chambers.
They typically reflect the strength and balance of your team. The initial floors may be easy enough to clear but the upper floors will require a strong team.
You have to attempt the Spiral Abyss to know what your team is lacking.
6. Explore the open world, do puzzles and open chests
Even without resins, you can still explore the open world of Teyvat and there are usually unopened chests around.
You might have missed them the first time or they may have respawned after some time.
Apart from that, you should clear all of the puzzles in Liyue and Mondstadt. These puzzles usually utilize Seelies and elemental statues.
Some of them can be slightly harder to solve.
7. Collect all the anemoculus and geoculus
If you haven't done this already, you may want to collect all of the anemoculus and geoculus. There's an interactive website suitable to be used for this.
You can also use the geoculus or anemoculus resonance gadget to find the remaining ones, and these gadget blueprints are unlocked from the reputation NPC of each region.
The Nine Pillars quest will also require you to collect at least 130 of the geoculus to unlock the gate. Completing the quest will reward you with a few chests and a special ring. The ring can be sold for 200,000 Mora or 180,000 Mora plus a few Adeptus Temptation dishes (depending on your decision).
Apart from that, collecting them all will give you an achievement, one for each region. You will also gain more stamina as you offer them to the Statues.
Getting the Statues to level 9 is also one of the objectives under your Adventurer's Handbook which rewards you with more stuff.
8. Look for achievements to complete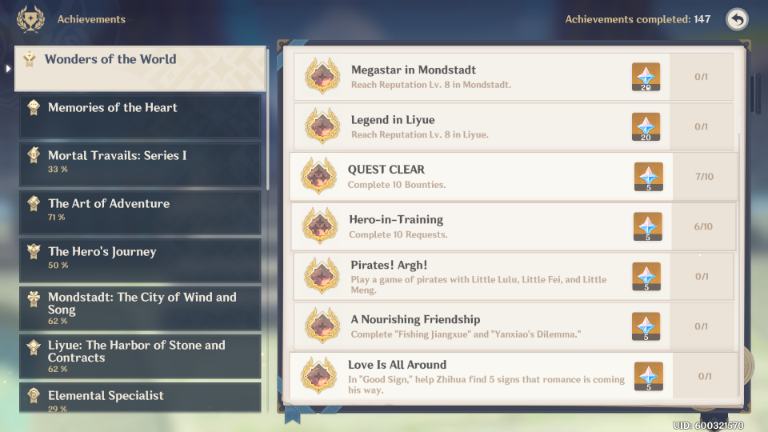 Another good way to spend time without resin is to look at the achievement menu. There are plenty of achievements you can do and they will describe what needs to be done.
Take your time to clear some of these achievements to earn Primogems.
9. Complete battle pass objectives
If you look at the battle pass menu, you'll see daily, weekly or even BP challenges to earn battle pass EXP.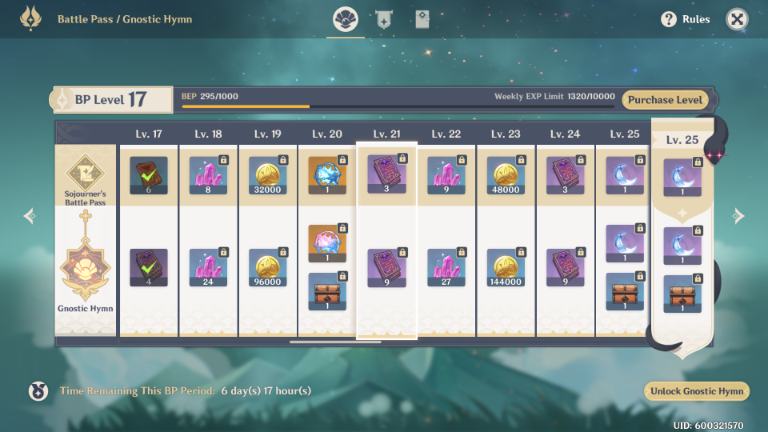 One good way of spending time without resin is to try and complete some of these challenges. You'll earn more battle pass EXP and level up the battle pass.
In return, you'll gain items and Mora, or even Wishes on certain levels.
10. Clear world and story quests
Quests can also be a good way to get Mora, Primogems and leveling materials.
If you have not cleared all of them, this is a good time.
Some world quests may only be available when you actually get close to the NPC, so you may need to explore the world more.
Story quests are also quite fun to do and they can be unlocked with story keys. You need to complete 8 daily commissions to unlock each key.
That said, some of the story quests may only be available after you reach certain adventure ranks.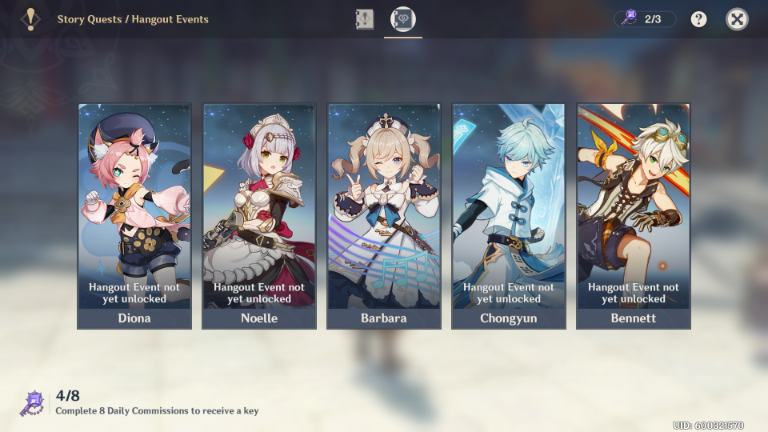 Apart from these quests, there are also hangout events you can do with certain characters like Barbara.
11. Gather more food
Having more food in your inventory is a no-brainer as you may need them in clearing harder domains.
Food can be used for adding offense, defense, stamina or even used as heals or resurrecting dead characters.
There are also special food like Goulash that is used to lengthen the freezing effect at Dragonspine, and it requires chilled meat only from Dragonspine.
You may want to take the time to farm these kinds of specific ingredients as they come in handy later.
12. Farm Mora from elites
Mora can also be farmed when you're out of resin but it does take time to farm them.
You'll need to kill all kinds of elite monsters and this is a lot more possible if you're already running a high level team with good artifacts.
There are Youtube videos on elite mob farming routes that you can check out.
13. Complete bounties and requests for reputation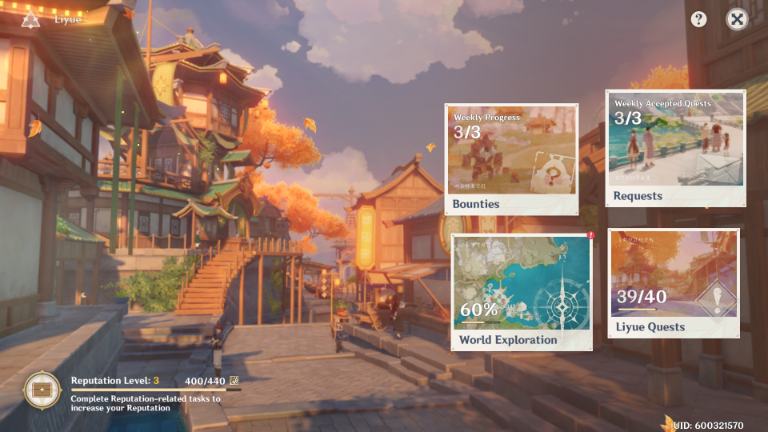 Apart from just daily commissions, you should also do reputation requests each week. You can do 3 requests per week (total from both Liyue and Mondstadt). This means if you finish 3 requests from Mondstadt, you can't do anymore for the week from Liyue.
You'll be able to earn Mora and also gain reputation EXP. Each region has a reputation NPC and the rewards are different.
Apart from requests, you can do 3 bounties in total (include both regions). Bounties give better reputation EXP but are harder to do. They are also weekly.
14. Do events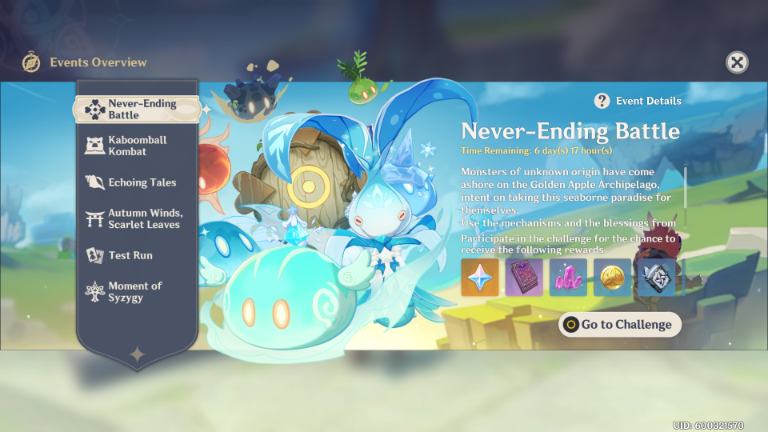 This one's pretty obvious. Genshin has events whenever they make a new update and in each event, you'll more likely than not earn some Primogems.
You may even get a decent amount of talent books, enhancement ores and Hero's Wits.
We can look forward to even more events when Inazuma lands as they will definitely promote the new characters.
In a nutshell
There are so many activities in Genshin that you can spend time on after exhausting all of your resin for the day.
Also, remember that there are other things to do in life aside from Genshin.
---
Related posts:
Genshin Impact: How To Solve The Pool Puzzle In Golden Apple