There are a number of puzzles available in the Golden Apple archipelago of Genshin Impact.
One of them is a puzzle involving pools and lines drawn within it. They indicate the water level of the pool.
Here's how you can solve the pool puzzle in Golden Apple archipelago in Genshin Impact.
How to get the clue on the pool puzzle
To look for the mural which shows how you can actually solve the pool puzzle, head to the location shown in the map below.
The entrance to the mural is actually at the bottom of the hill.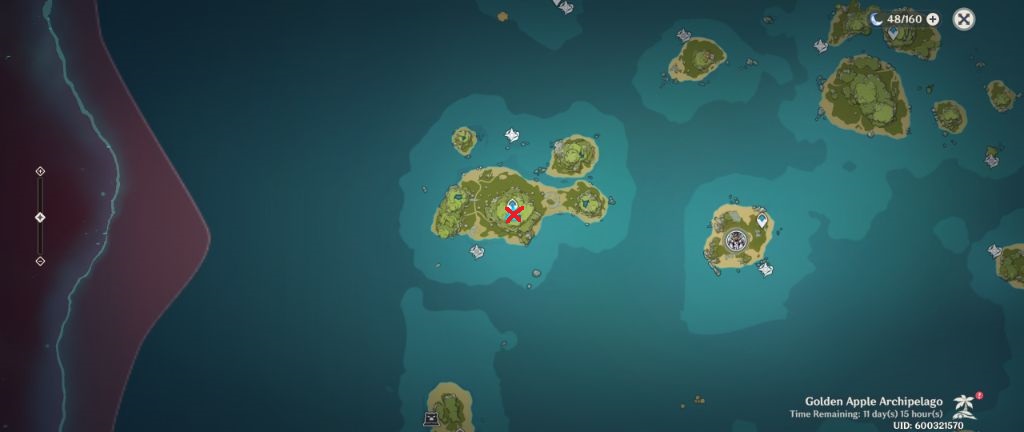 From the waypoint, head down the hill towards the south.
You will see a painted wall similar to those on other islands. Destroy the painted wall using the harpastum gadget and you'll come across a small cave. Enter the cave and you'll find this mural below.
The mural will indicate the water level of the five pools. The lowest water level means level 1, the middle means level 2 and the highest water level means level 3.
They directly relate to all the five pools according to their respective locations on the island itself.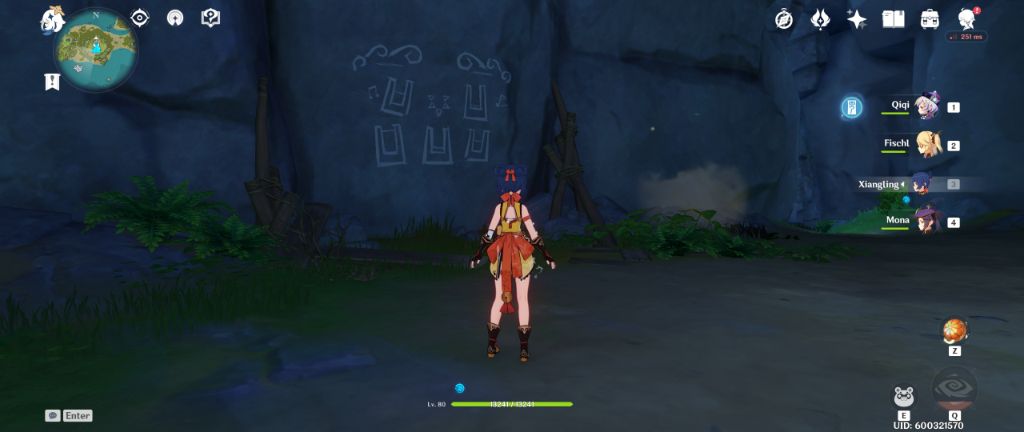 How to solve the pool puzzles
There are five pools as indicated by the map below, marked by the red Xs.
At each pool, you need to set the water level according to the positioning in the mural. It fits exactly.
You will find two rocks at each pool and they serve as buttons. To push the rock button, just walk over it.
The left rock is to lower the water level and the right rock is to increase the water level.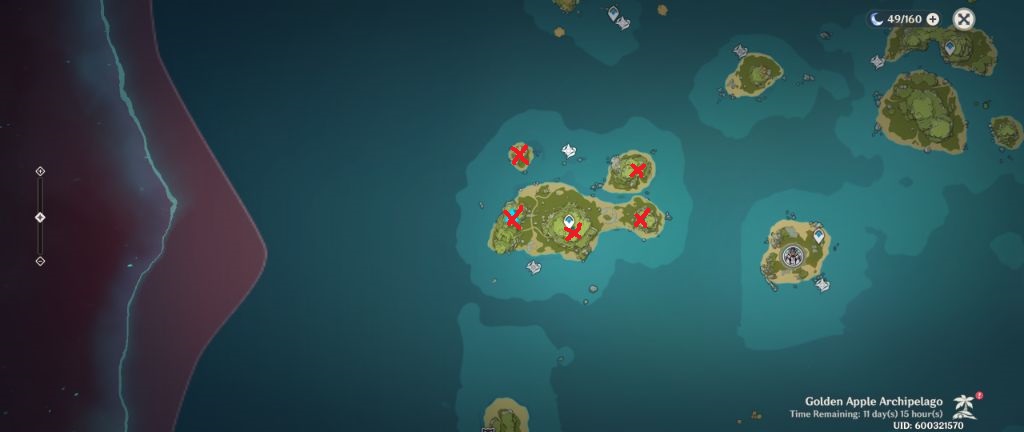 Northwestern pond – water level 2
The first one is the northwestern pond.
Set it to water level 2.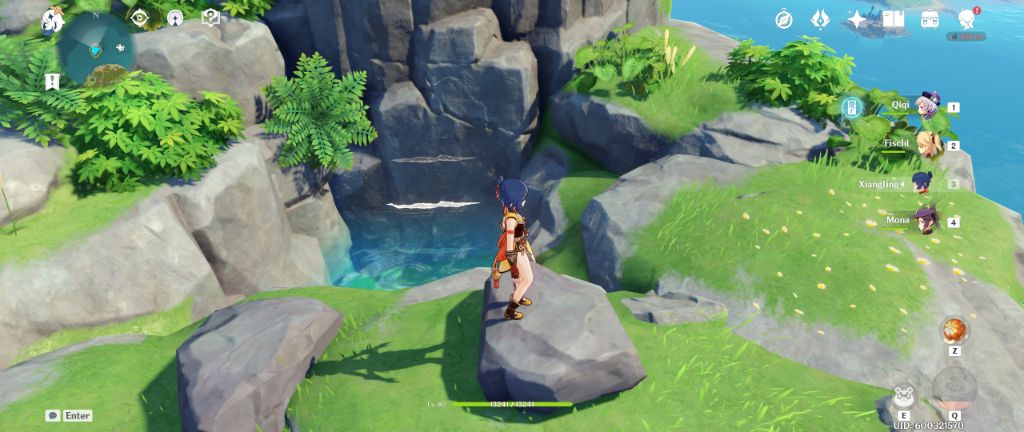 Western pond – water level 3
Next, head to the western pond and you'll find that the pool is empty. Destroy the hydro rock to let it fill with water. Then, set it to water level 3.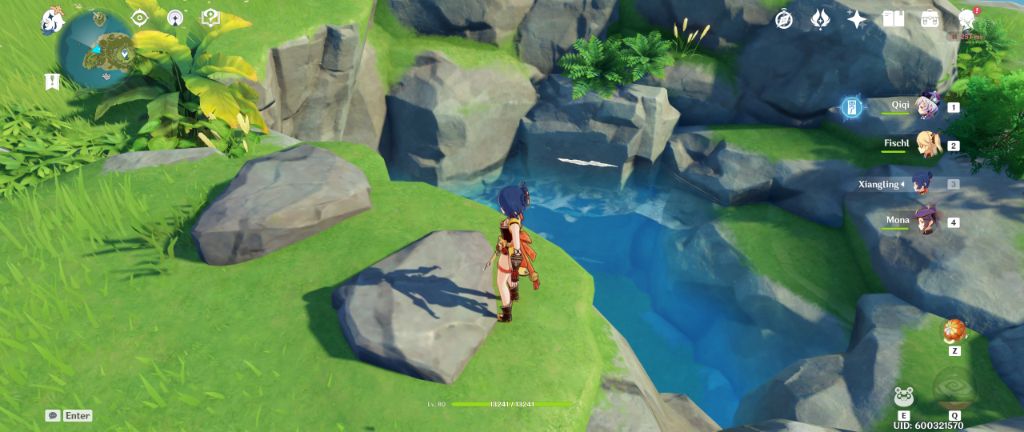 Central pond – water level 1
As for the pond in the center of the island, set it to water level 1.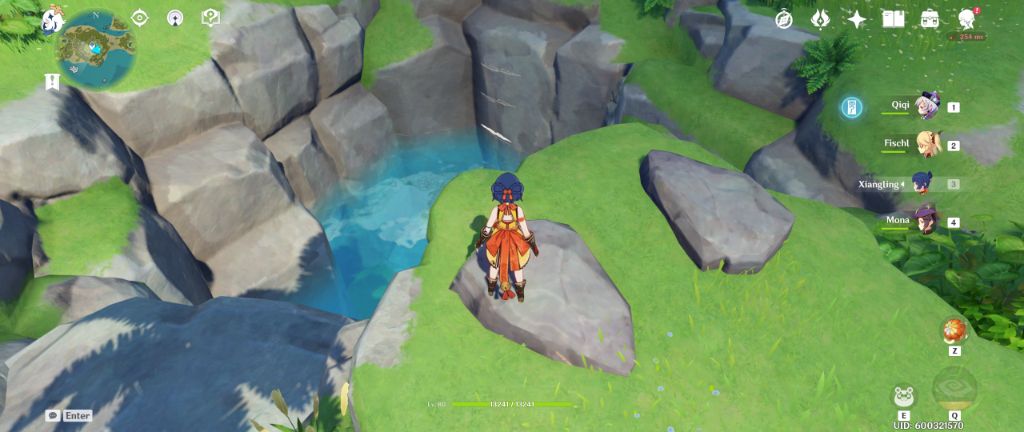 Eastern pond – water level 2
Now, head to the eastern pond. Set it to water level 2.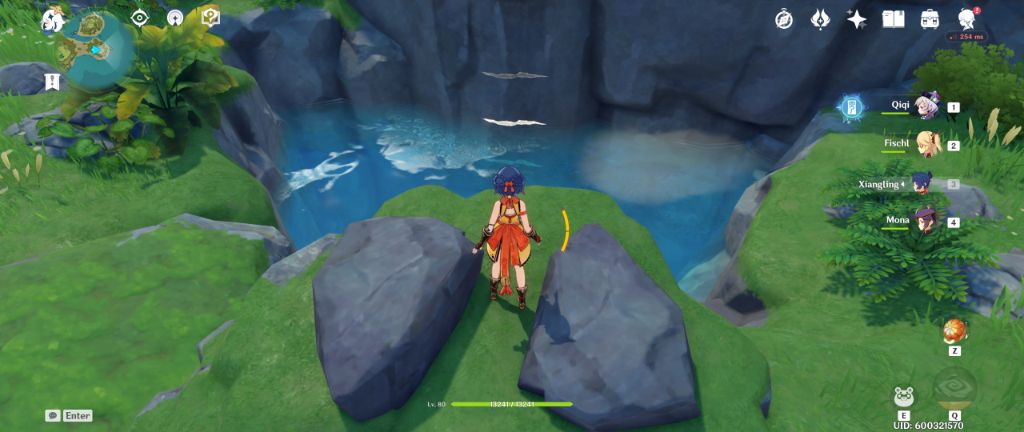 Northeastern pond – water level 1
Lastly, head to the north-eastern pond. You will see that the pond is empty. Climb up the hill directly above the pond and destroy the weak rocks. The water will flow to the pond.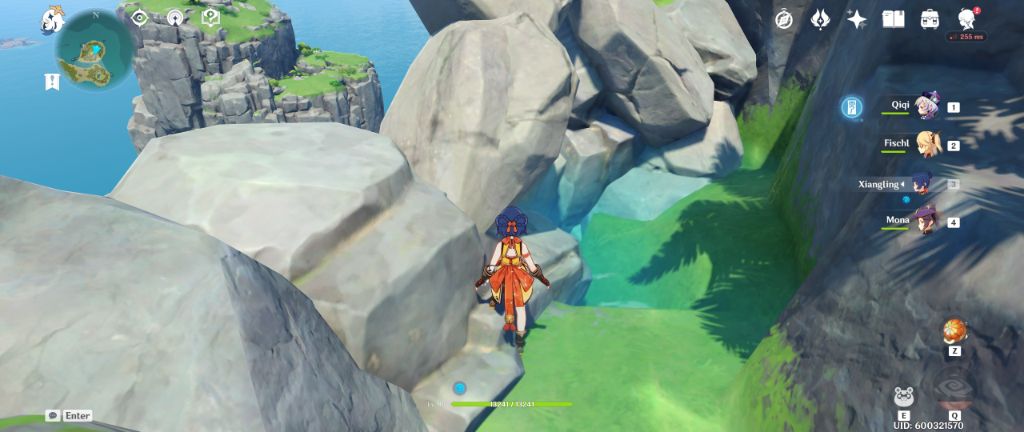 Then, set the water level to 1 (lowest).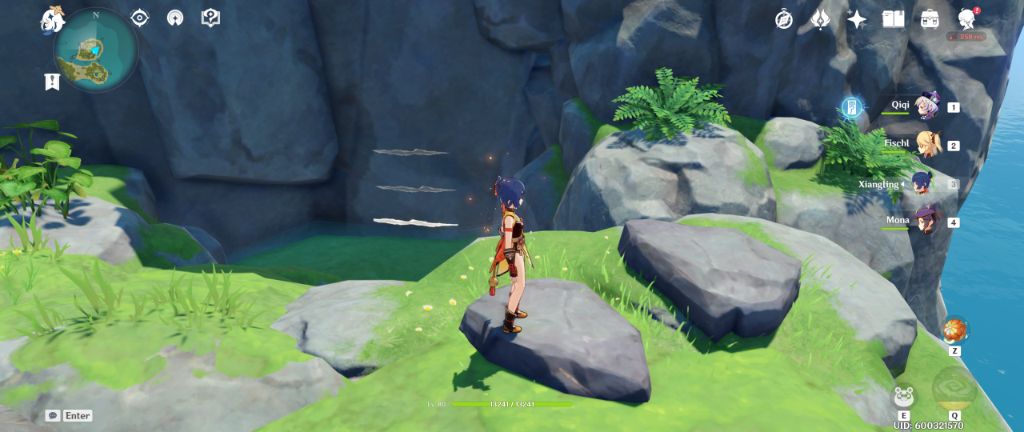 Solve the five rock puzzles
Once you're done with all five pools, you can use the waypoint at the middle of the island.
Head slightly north towards the beach area.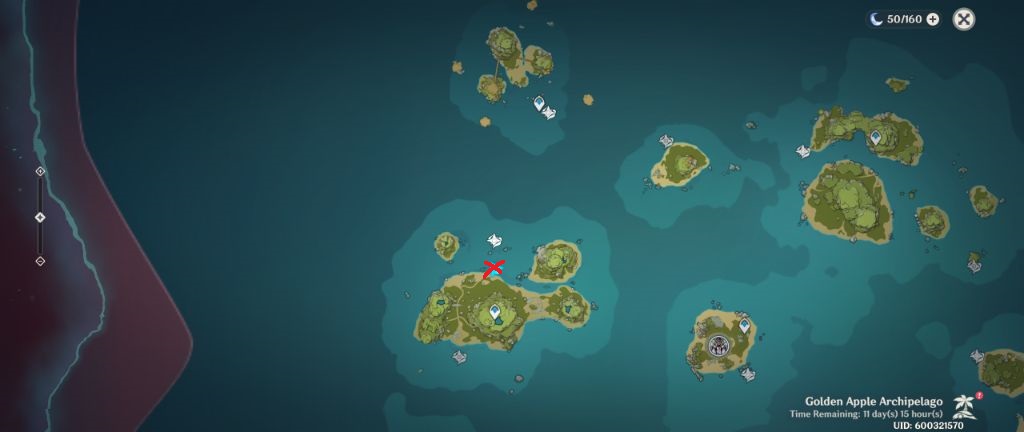 You'll see five oddly placed rocks. Step on the rocks in the order shown below, i.e. center, west, northeast, northwest and east.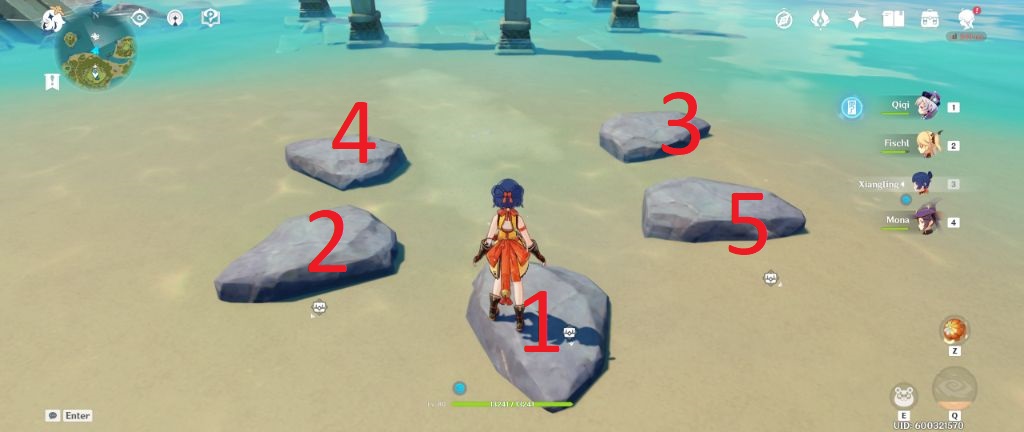 Three chests will then fall from the sky. You will get 1 luxurious chest and 2 precious chests.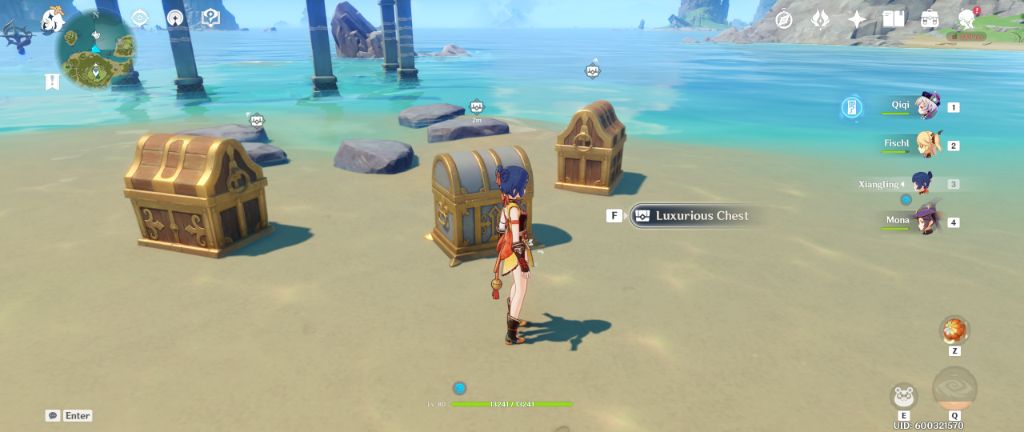 ---
Related posts:
14 Things To Do When You Run Out Of Resin In Genshin Impact
Genshin Impact: How To Find Triple-Layered Consomme