A Trip Through Fog and Wind is a side quest available in update 1.6 of Genshin Impact, in the Golden Apple area.
Your objective is to follow the journal and explore a hidden location by breaking through the fog.
Here's a walkthrough and guide of A Trip Through Fog and Wind in Genshin Impact.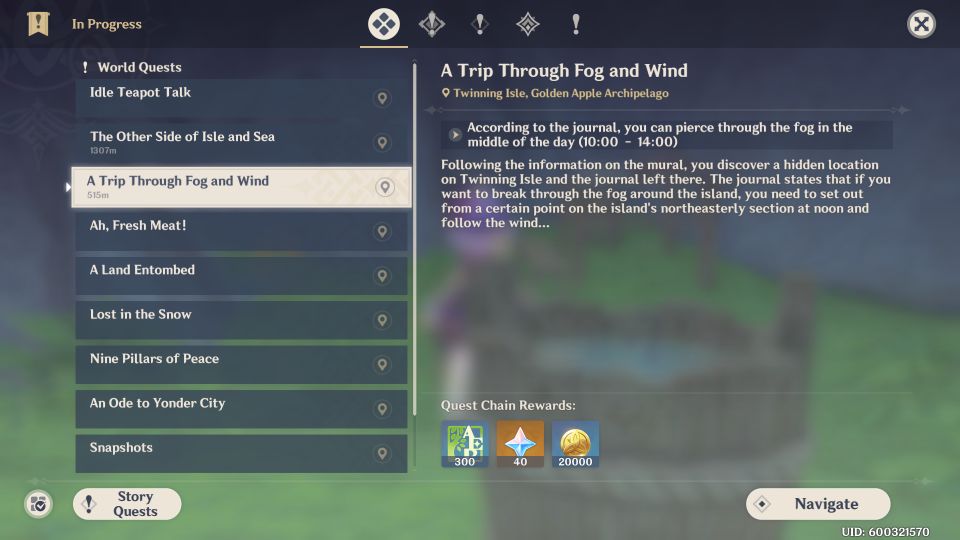 How to unlock the quest
To unlock the quest, head to the exact location shown in the map below, marked by the player location. It's the exact same location as an echoing conch you may see on your minimap.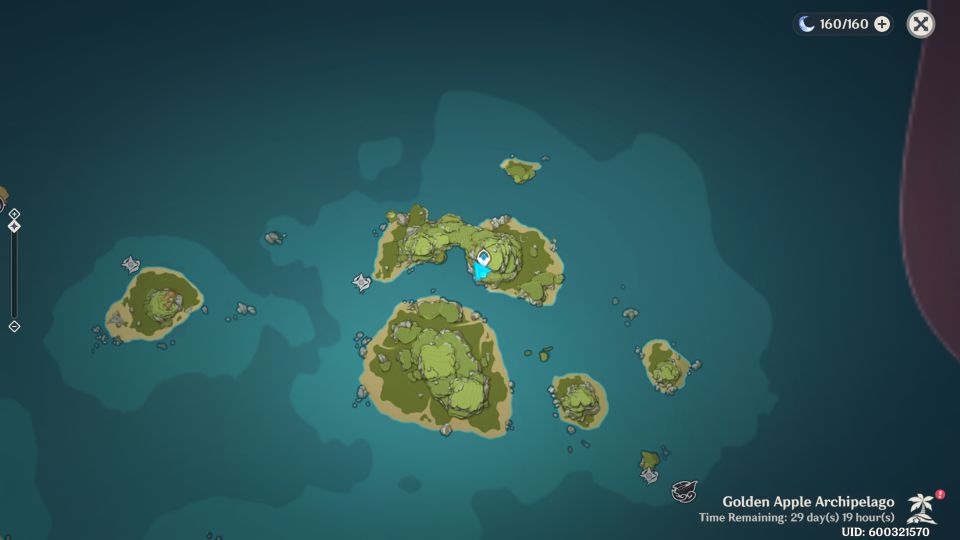 From that particular waypoint, jump down the cliff towards the echoing conch location. While descending, look for a suspiciously-placed hole or a gap on the hill itself.
Jump into the small hole and you'll notice breakable rocks. Destroy the rocks and you'll find this hidden location (image below). Read the journal to unlock the quest.
The echoing conch is also inside the small room.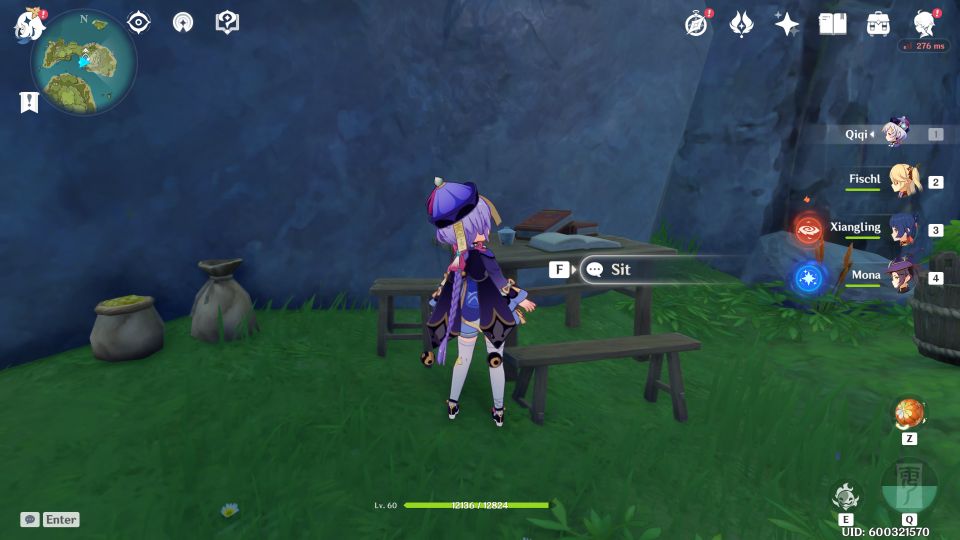 Head to the small isle
After unlocking the quest, get a waverider first.
Go towards the small isle marked on the map below.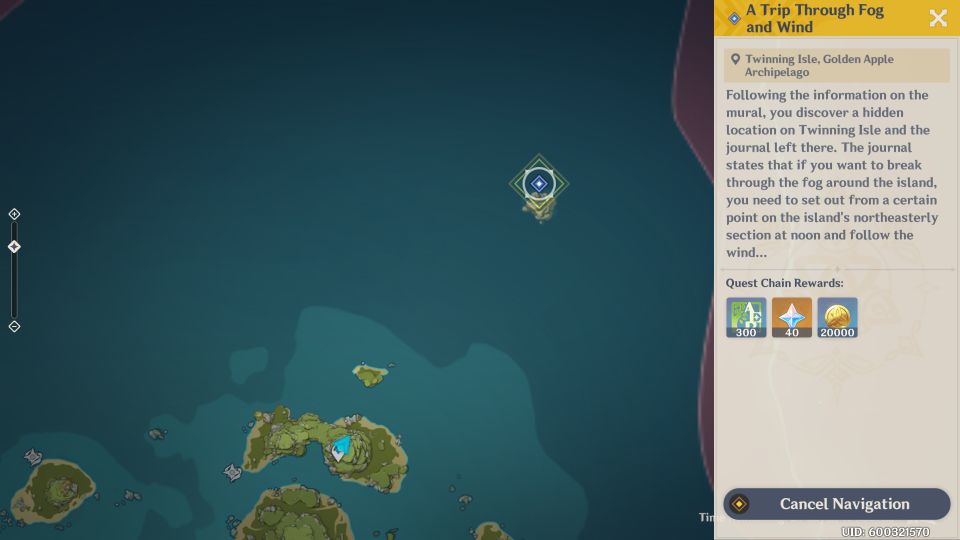 You will reach a cave. Enter the cave for optional treasure.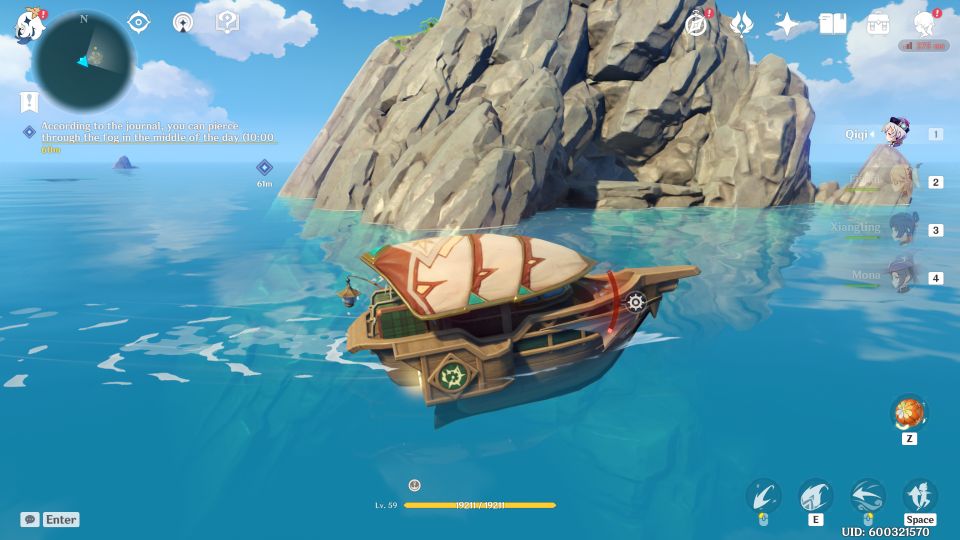 You'll find enemies inside the cave, the strongest being a sawachurl.
Defeat them all and you can unlock a chest.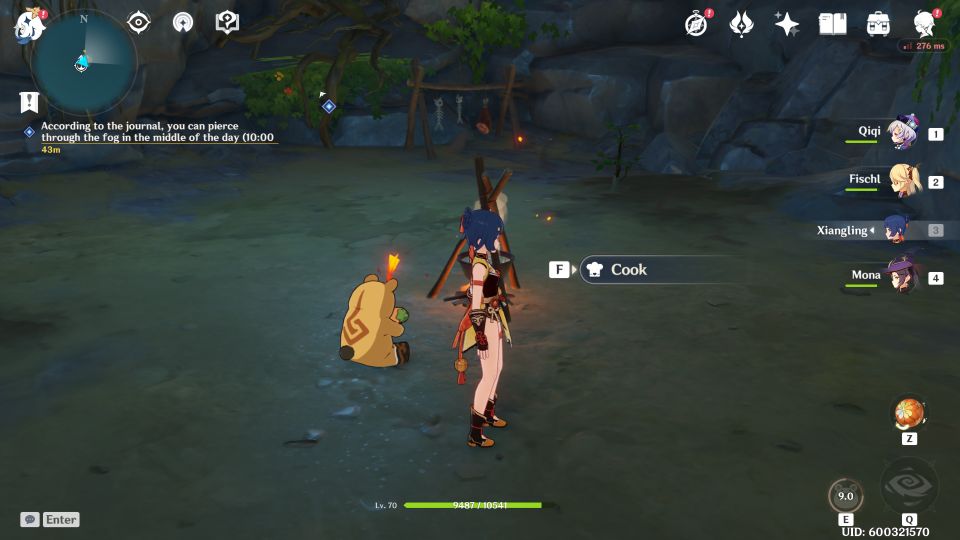 Pierce through the fog (10:00 to 14:00)
Once you've done looting, change your time to 10 am in-game.
Then, use your waverider and follow the wind paths north of the small isle. You have to follow the wind or the game will say you're lost in the mist.
Don't get sucked into the whirlpools.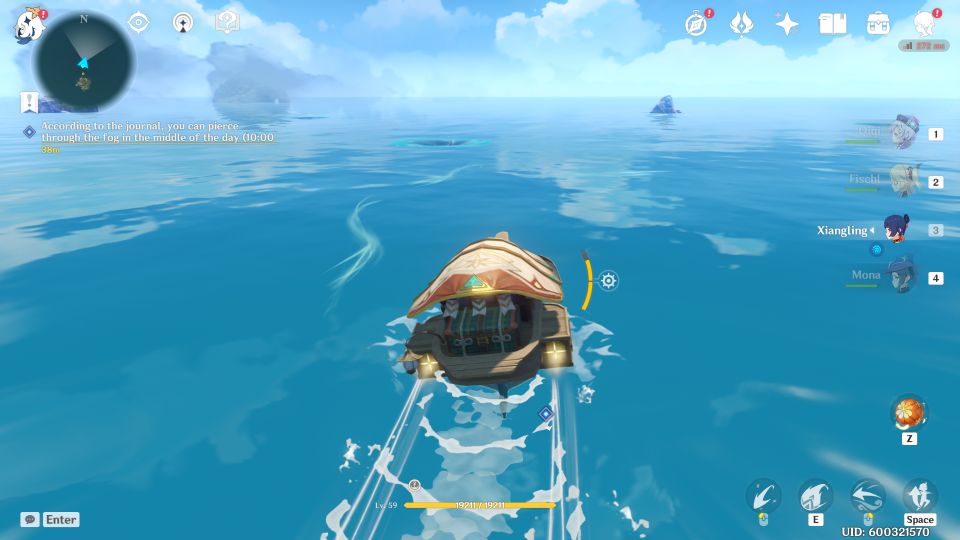 You'll eventually reach the northern-most isle in the Golden Apple Archipelago.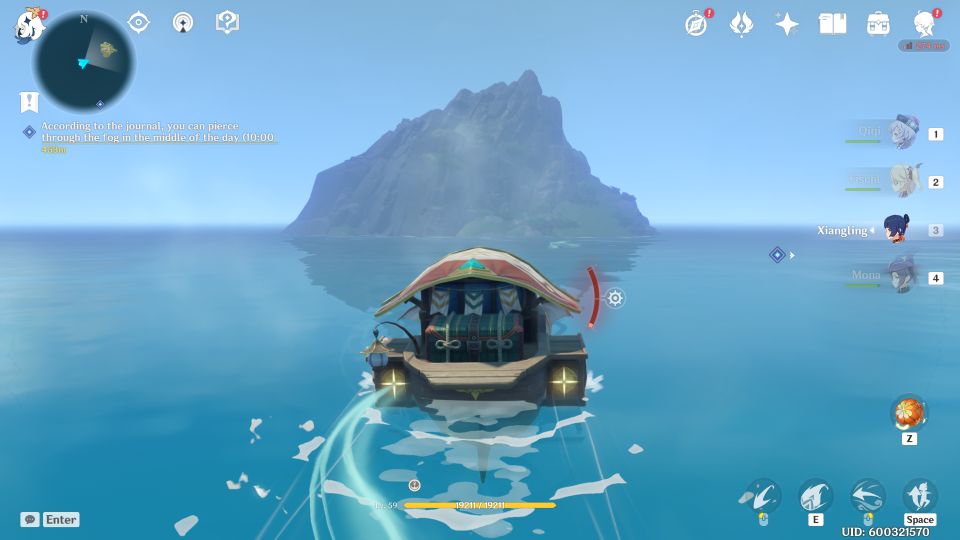 The location of the isle is shown in the map below. Although you can see it on the map, you may be required to follow the wind paths at the exact timing or you'll respawn.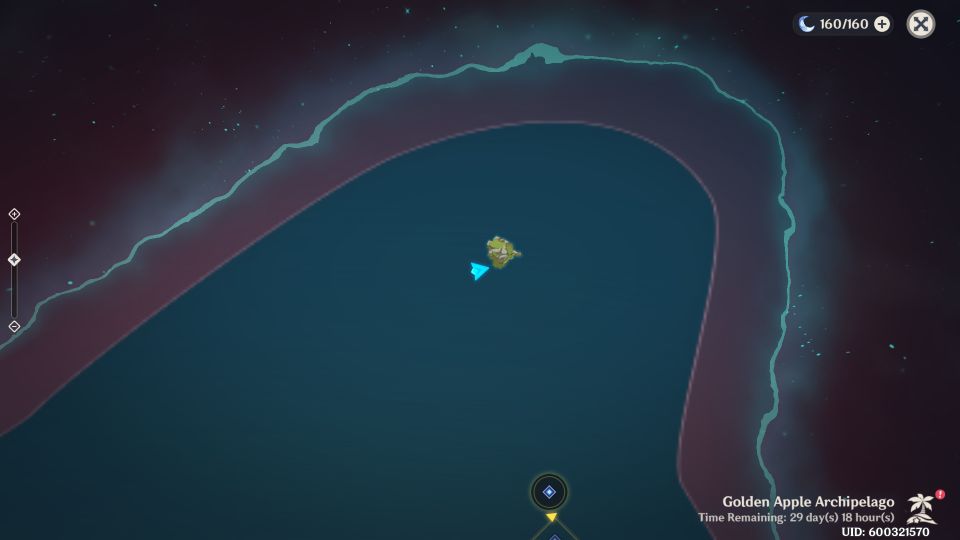 On the island itself, loot the 3 precious chests.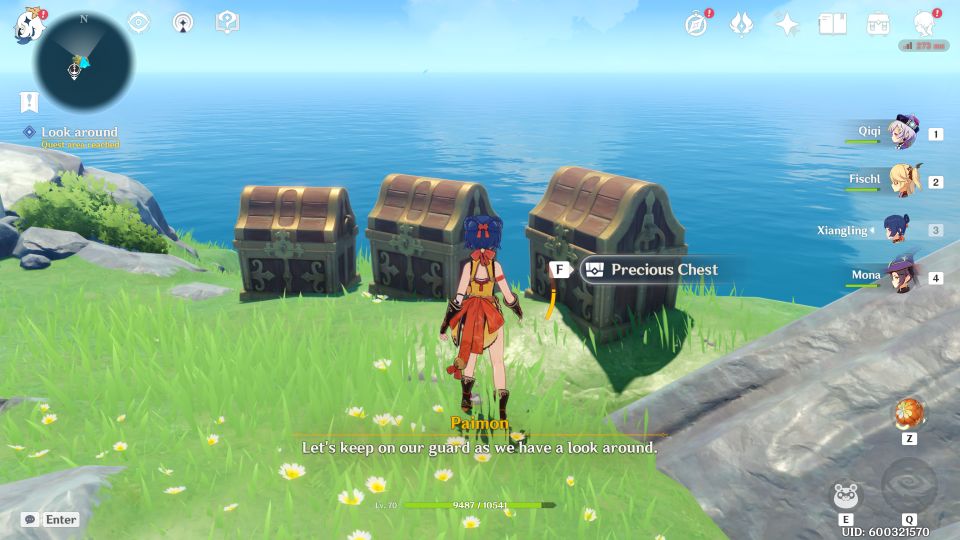 Observe the mural
Lastly, observe the mural and the quest ends here. Take a picture of the mural with the Kamera for another quest.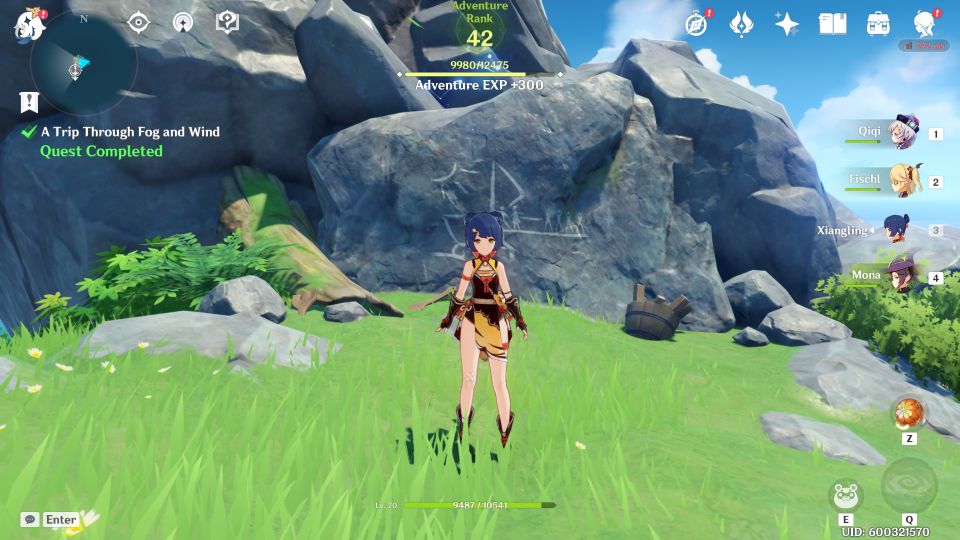 ---
Related posts:
How To Use The Wind-Blessed Harpastum: Genshin Impact 1.6