They Who Hear The Sea is a world quest in the Golden Apple Archipelago in Genshin Impact 1.6.
Your task is to find the treasure and determine the correct numbers to unlock it.
Here's a walkthrough and guide of They Who Hear The Sea in Genshin Impact.
To unlock the quest, you need to find a specific echoing conch in the archipelago.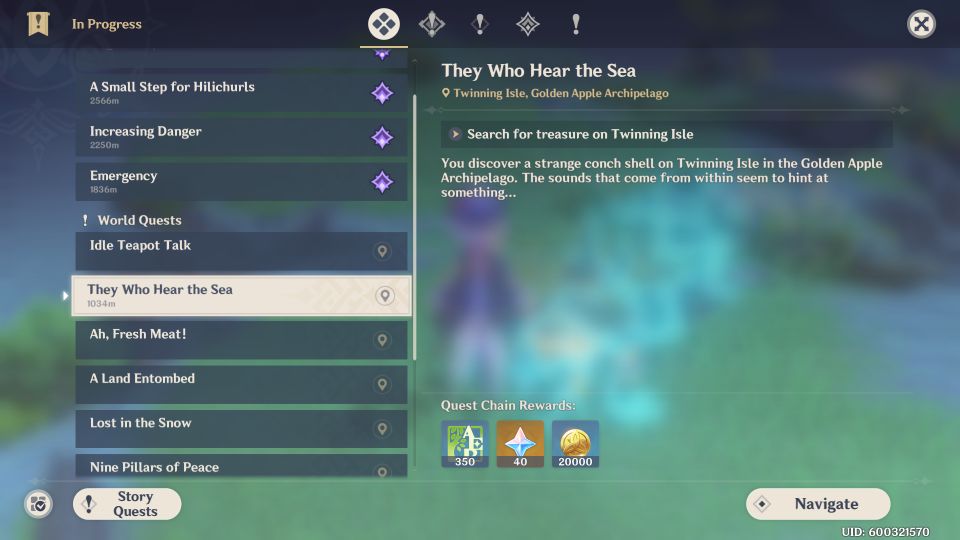 Search for the treasure
First of all, head to the location shown in the map below, marked by the blue quest symbol.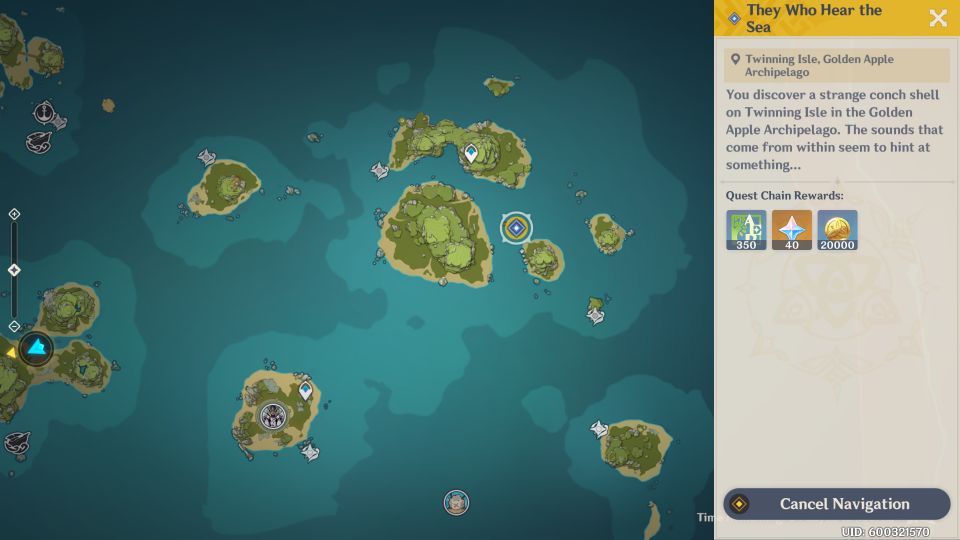 You'll find a hilichurl in the area. Take him out first.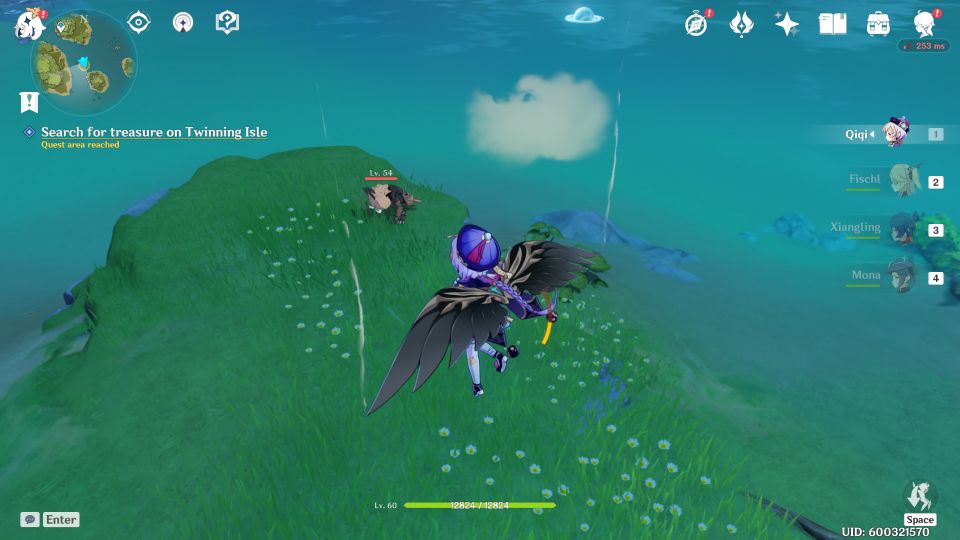 Then, dig the ground and you'll uncover a treasure chest.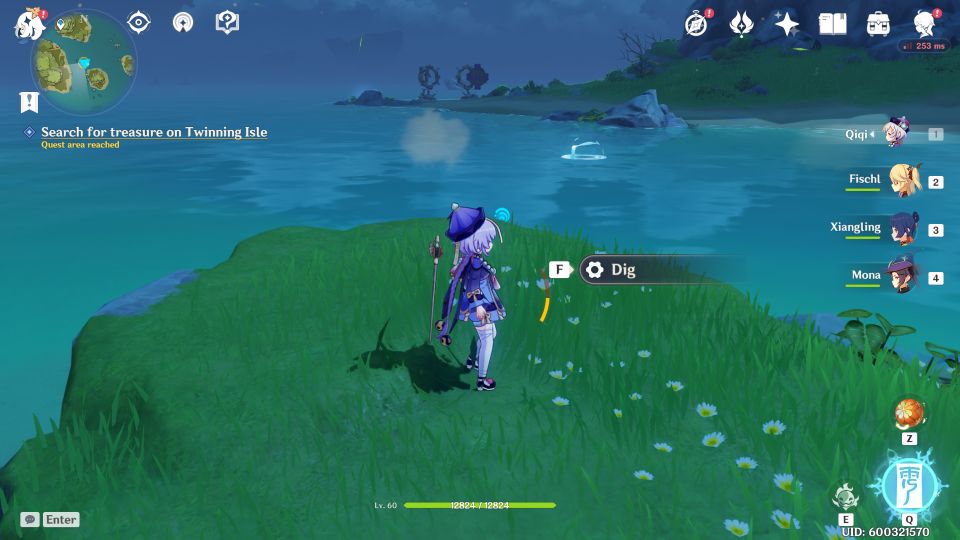 How to unlock the treasure chest
To unlock the chest, you need to enter the numbers in the correct order.
The answer is 5, 2, 1 and 4.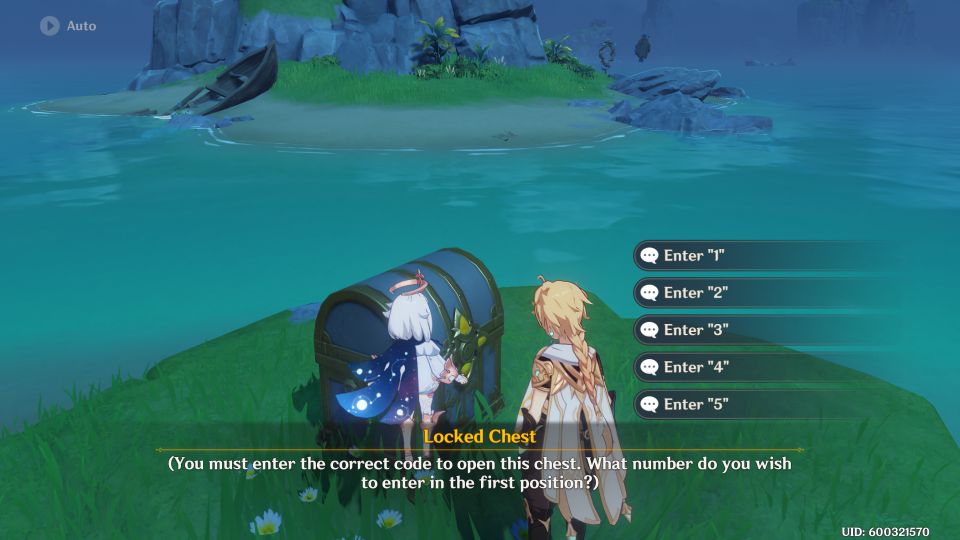 To get the answer, you can refer to the conch retrospection area. Look at Songs of a Distant Home and you'll see clues immediately. The title of the conches has numbers on them.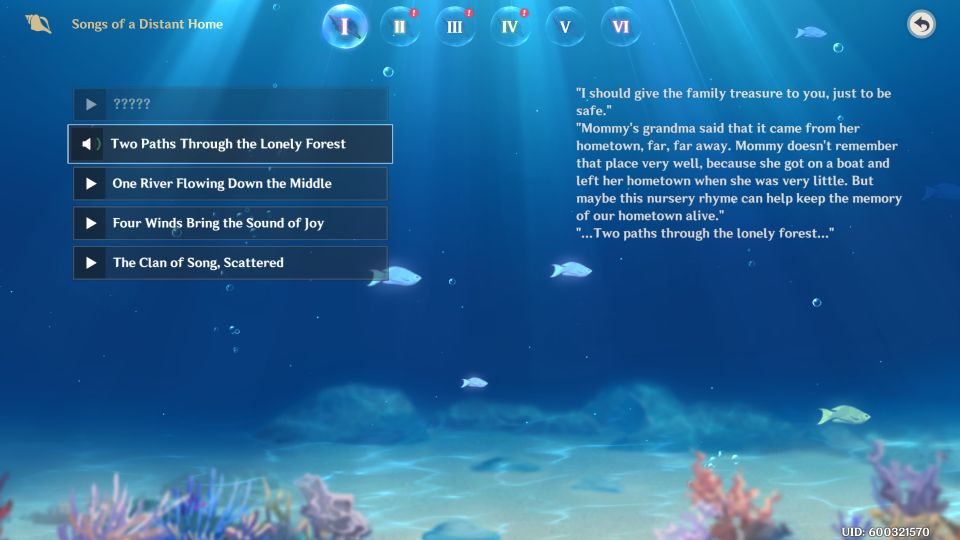 Just follow the order and you'll get the number.
The quest ends after you unlock the treasure.
---
Related posts:
Genshin Impact: Who Wields The Wild Wind Walkthrough
Genshin Impact: Dodo-King Of The Sea Lying In Wait Walkthrough