Mondstadt and its Archon is a World Quest in Genshin Impact.
Your task is to scatter some Dandelion Seeds from the Anemo God Statue in Mondstadt.
Here's a walkthrough of Mondstadt And its Archon in Genshin Impact.
This quest seems to be available only after a certain Adventure Rank.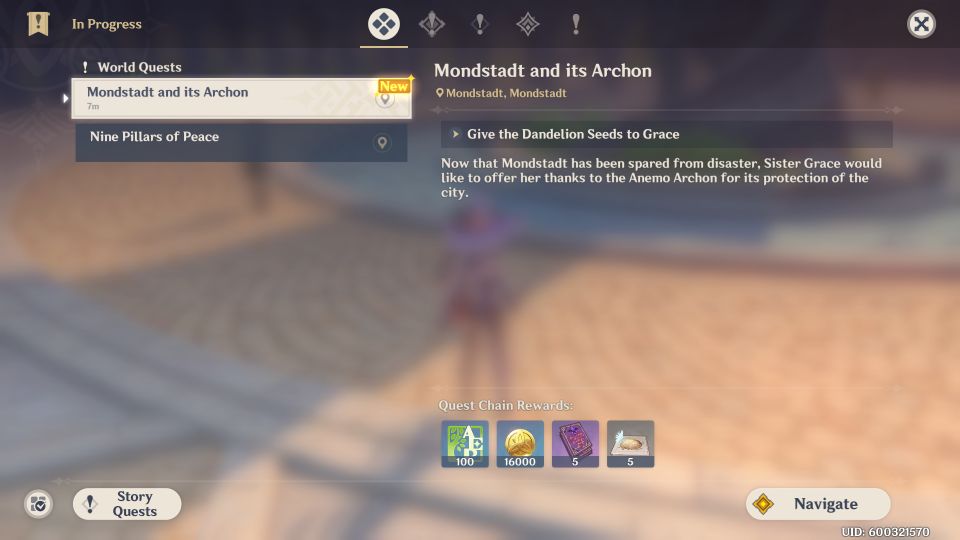 To begin the quest, go to the Anemo God Statue Plaza in Mondstadt. The location is shown in the map below.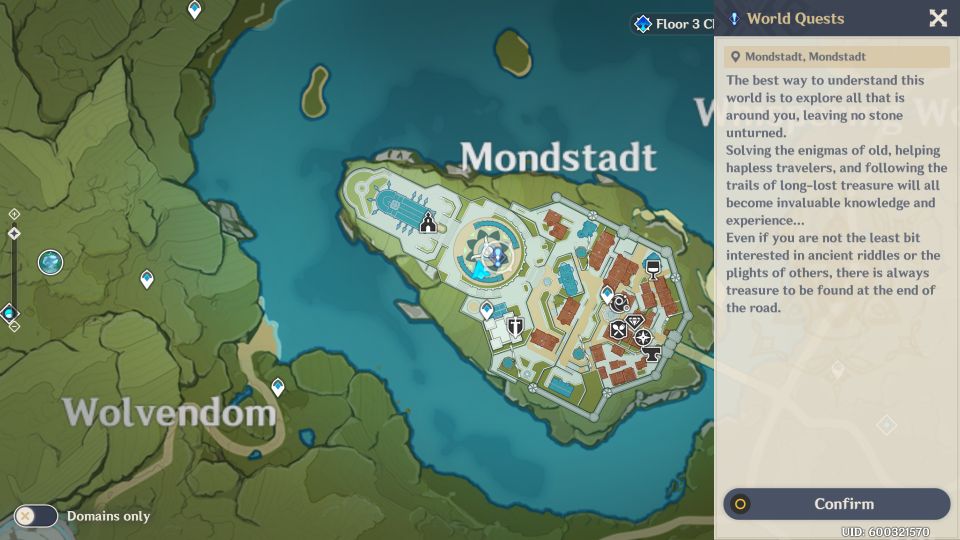 Talk to Grace, the nun.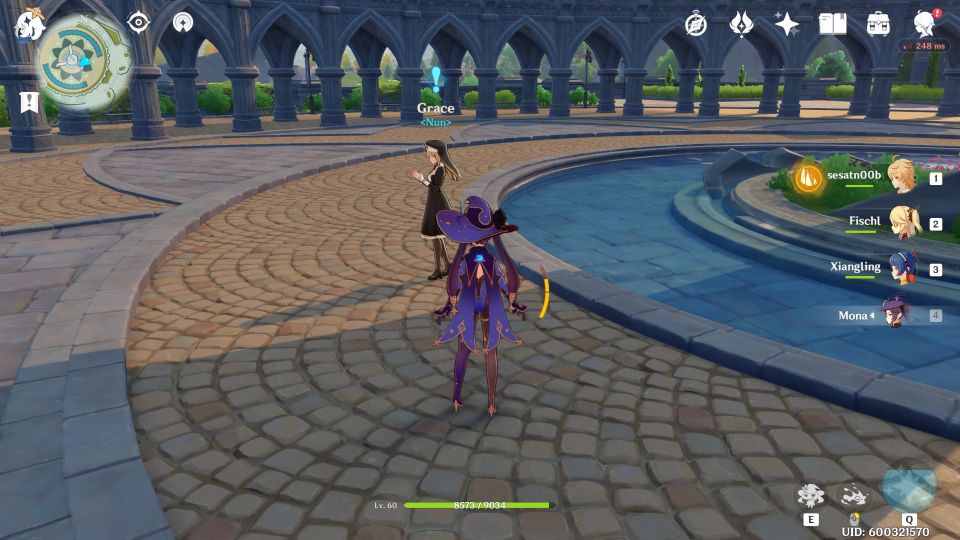 Find dandelion seeds
She'll ask you to get at least one set of dandelion seeds.
To get the seeds, just go outside of Mondstadt's front gate. There are plenty of dandelions.
To extract the seeds, use your main character's Anemo skill to blow the dandelion away. Pick up the seeds.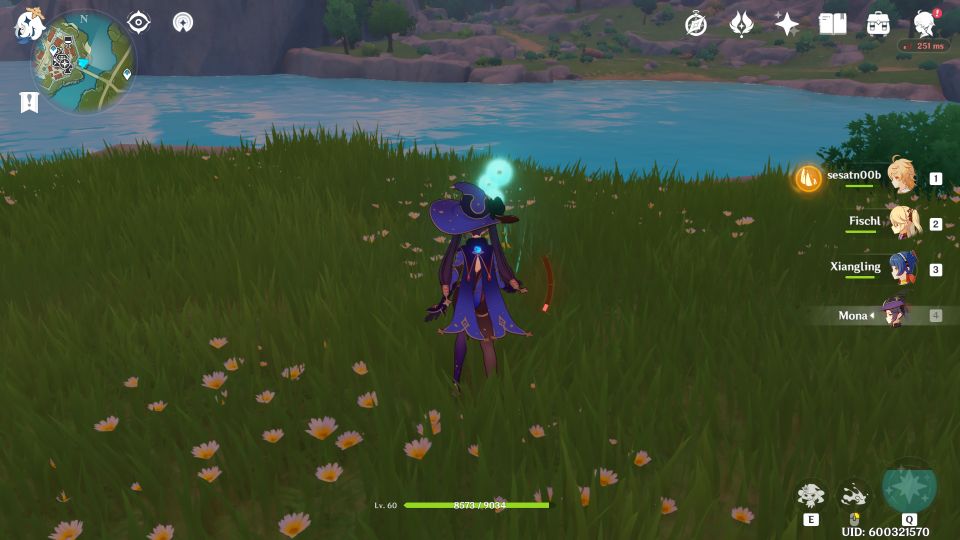 Return to Grace to show her the seeds.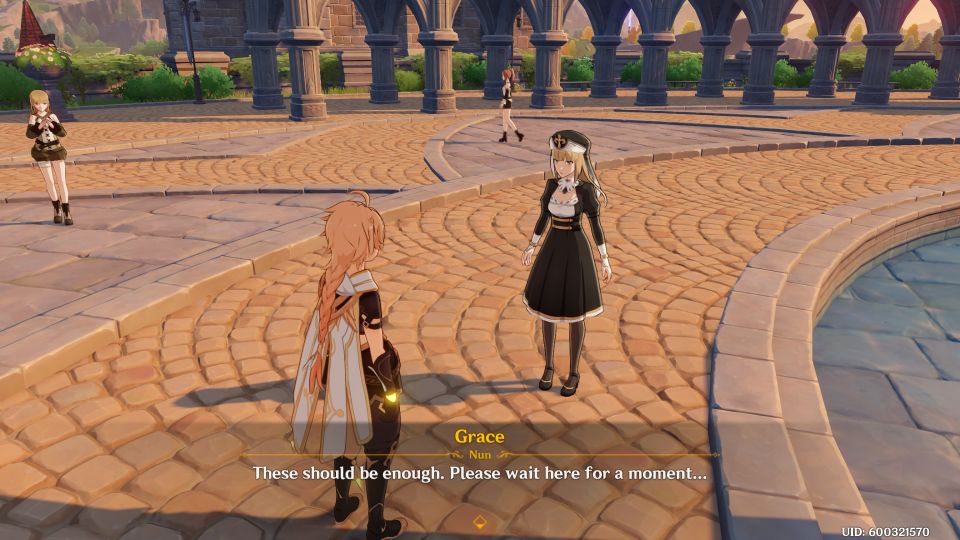 Scatter the seeds from the statue
You'll then need to climb up the Anemo God Statue.
Go towards its hands to scatter the seeds.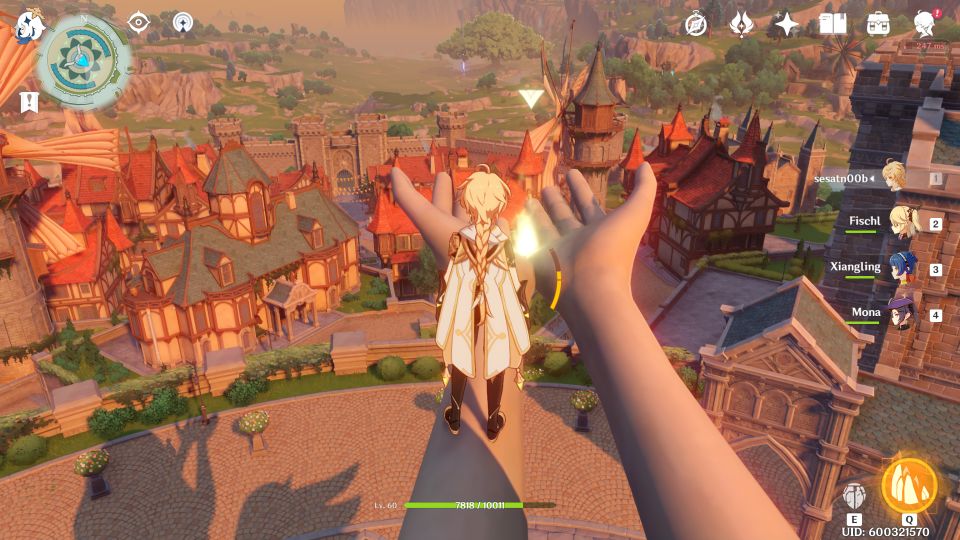 Talk to Grace again to complete the quest. You will get 5 Hero's Wits, among other rewards.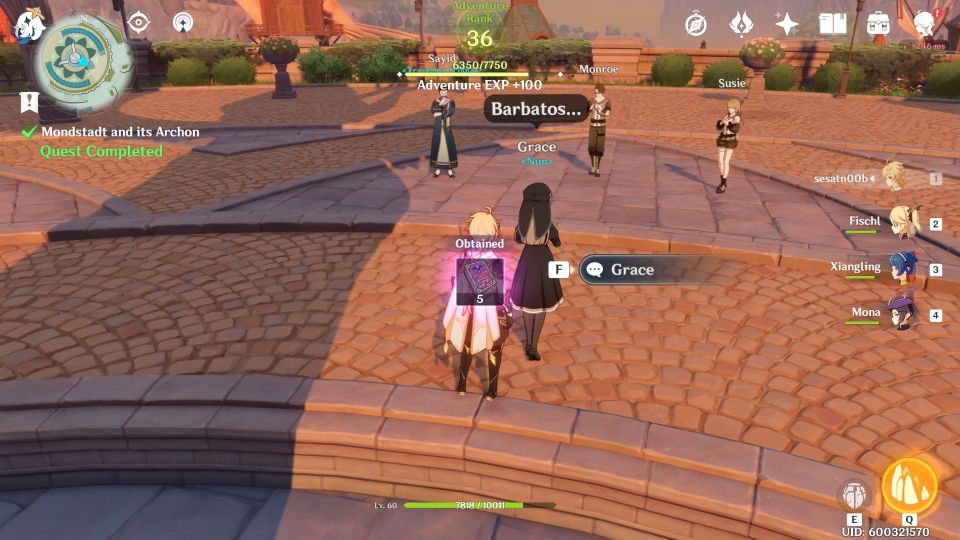 ---
Related posts:
Genshin Impact: How To Get Original Resin In The Game