Hero's Wit is an item in Genshin Impact that gives you around 20,000 EXP for your character's level.
It's currently the best item in-game to level up your characters, much better than the usual Adventurer's Experience.
Here's how you can get Hero's Wit in Genshin Impact.
Quest Rewards
The number one method of getting Hero's Wits is probably from Quest Rewards. Unfortunately, you will run out of quests after a certain Adventure Rank (unless the developers introduce more later).
You should reserve those Hero's Wit books for your main team. Don't make the mistake of leveling every character you get.
Just try to level 3 or 4 characters that you will definitely use in the long run.
Experience (Adventurer's Handbook)
The other method is by completing Experiences. If you look at the Adventurer's Handbook, you'll see a tab for Experience.
Some of the experiences you complete will give you Hero's Wit, but you probably won't get much from here.
There will be many Chapters for you to complete and you'll gain more Hero's Wit as you progress.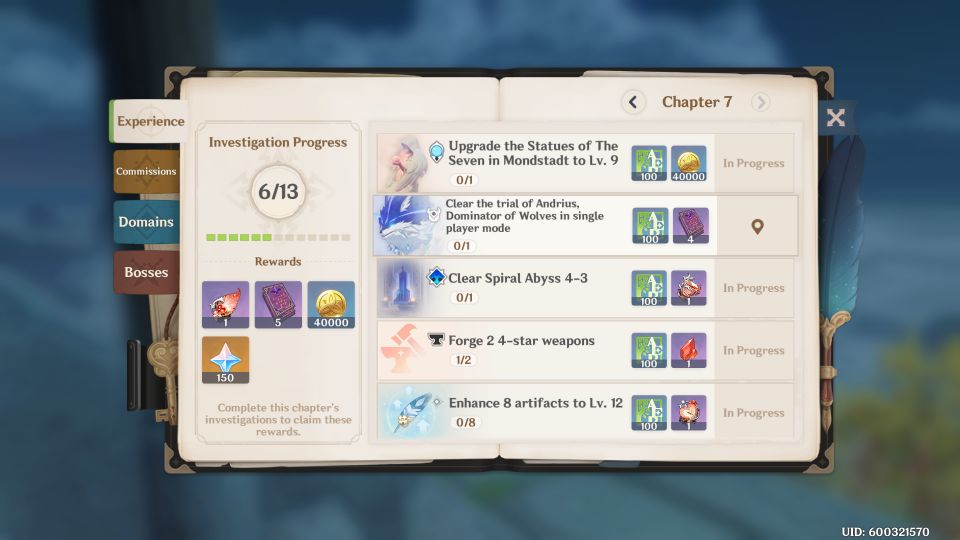 Battle Pass
Another way is via the Battle Pass. Again, you won't get much from here.
If you spend some real money for the Battle Pass, then you'll get it more often, as you can see in the image below.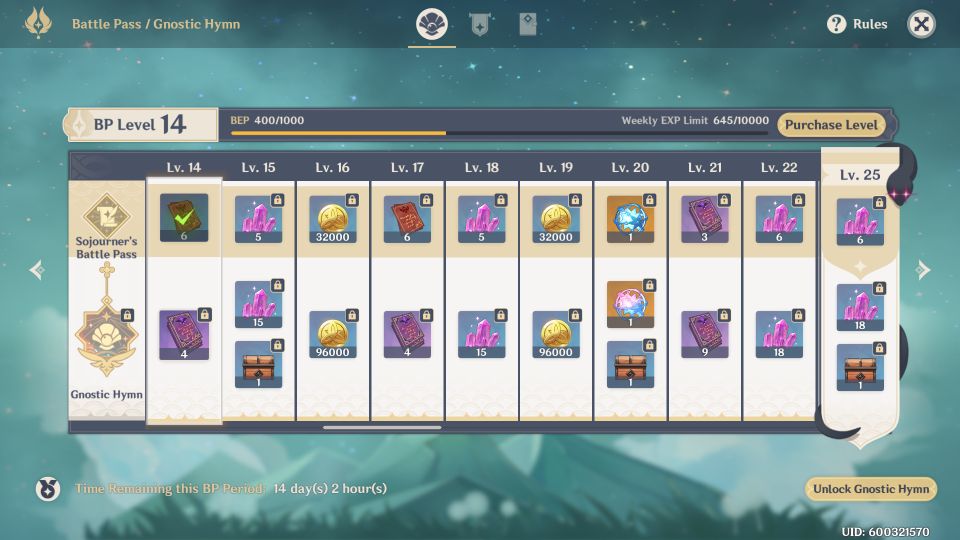 Events
Events may sometimes give you Hero's Wit upon completion.
An example is this Seize the Day event which gave five Hero's Wit books on the fifth day of the event.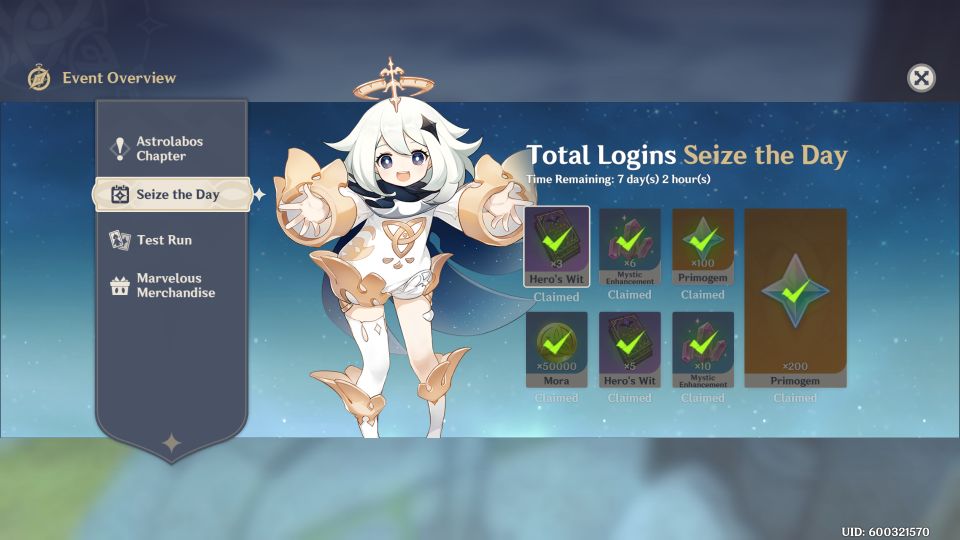 High-tier treasure chests
You can also get Hero's Wit from treasure chests but only the high-tier ones, especially the Luxurious Chest.
I've also received them from Precious Chests.
Cash Shop
There's a bundle that gives Hero's Wit if you purchase it from the cash shop for 980 Crystals. This is only for the pay-to-win players.
Also, the bundle can only be purchased once a week if I'm not mistaken.
Certain domains
Some of the domains that are not repeatable daily also offer some Hero's Wits.
Conclusion
There are various ways that you can obtain Hero's Wit but they will be in limited supply after completing all of the quests.
Always keep them for your best characters.
---
Related posts:
Genshin Impact: Marvelous Merchandise Event Guide | Liben's Location