Hayashi of Tanuki in the Forest is a world quest in Inazuma in Genshin Impact. It's part of the Cleansing Defilement series.
Your task is to destroy the barrier located in Chinju Forest.
Here's a walkthrough and guide of Hayashi of Tanuki in the Forest in Genshin Impact.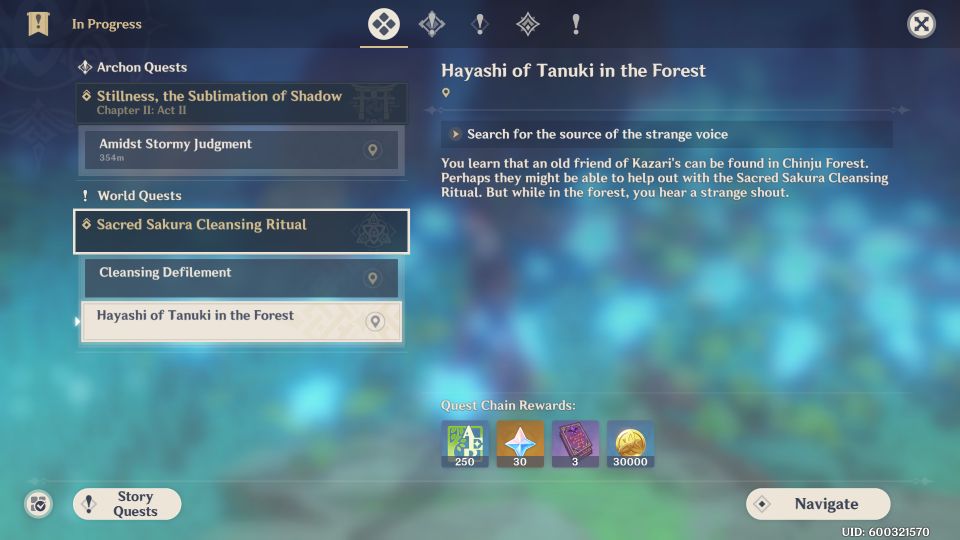 Head to the location marked on the map below to begin the quest.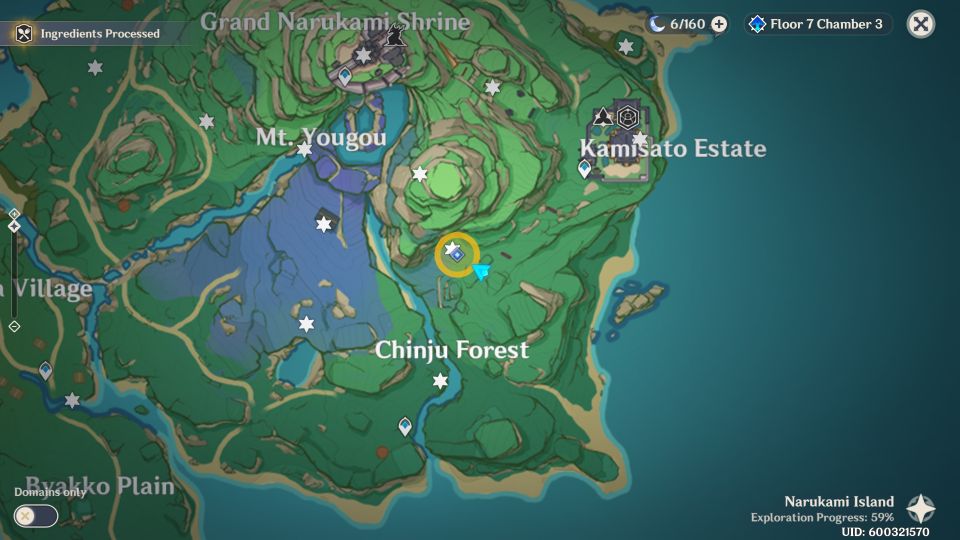 Defeat the hilichurls
When you reach Ioroi, you will see a few hilichurls. Take them out first.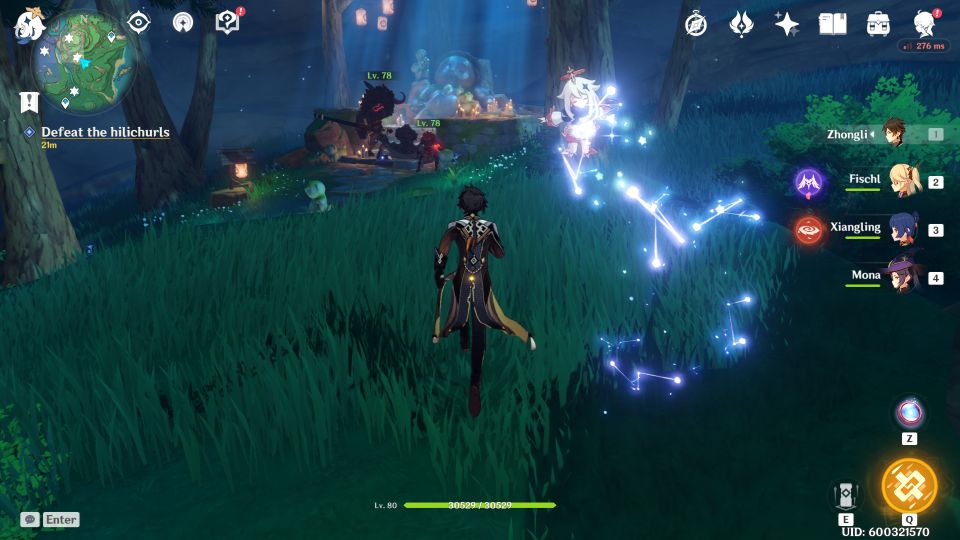 Then, talk to Ioroi who is the statue.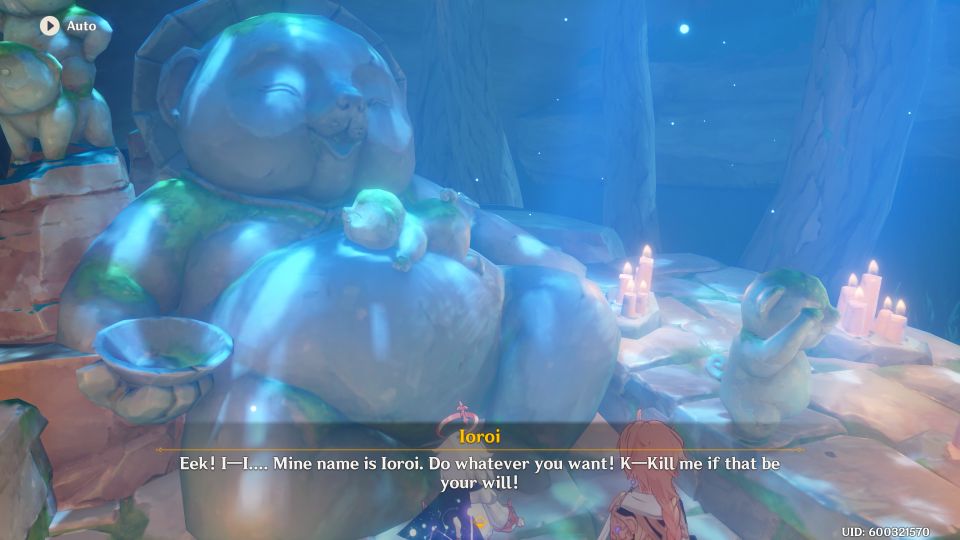 Find the little tanuki
You then need to find three tanuki.
The first one is directly in front of you as you descend the stairs.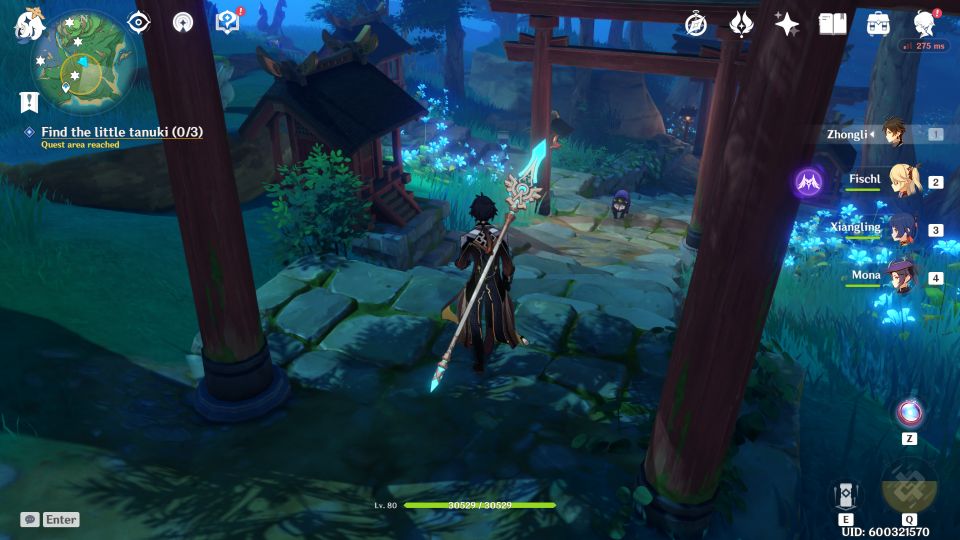 He will then transform into a torch.
Use a pyro attack to light the torch and the tanuki will appear.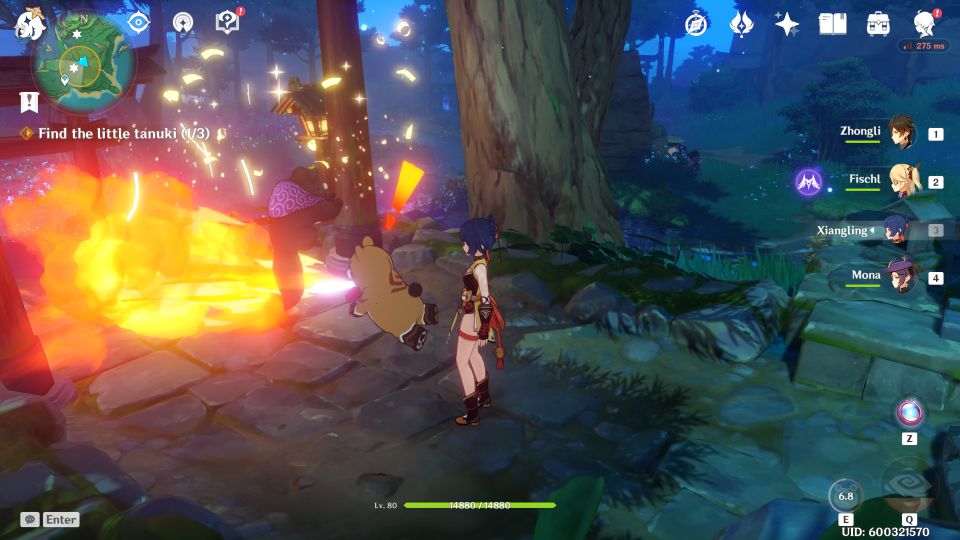 The second one is hidden near a group of hilichurls.
Defeat the hilichurls first.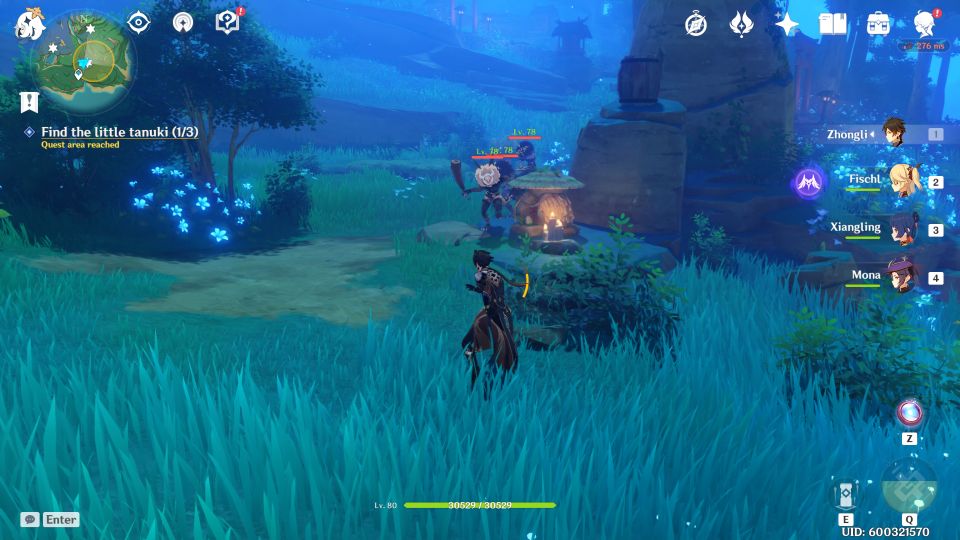 Investigate the area and a tanuki will show up.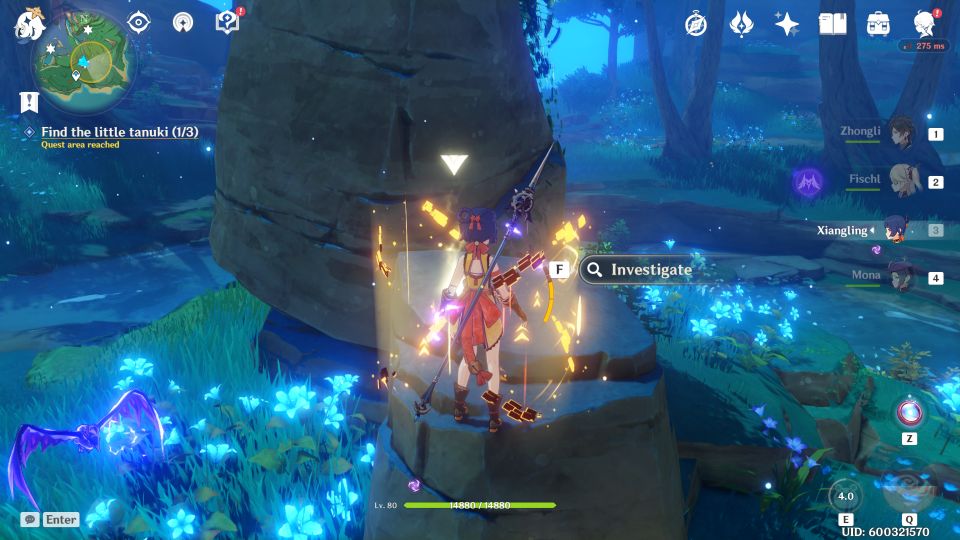 For the last tanuki, you will find him at the start of the stairs leading to Ioroi. He probably shows up after the second one is found.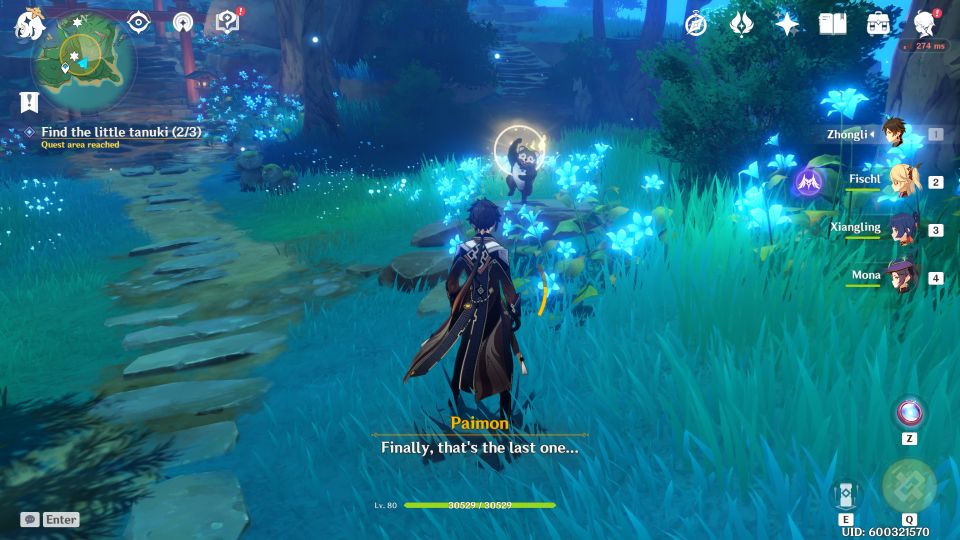 Follow him until the stream of water. He will turn into a torch. You will see three torches in the river and one of them is him.
Use a pyro attack to expose him.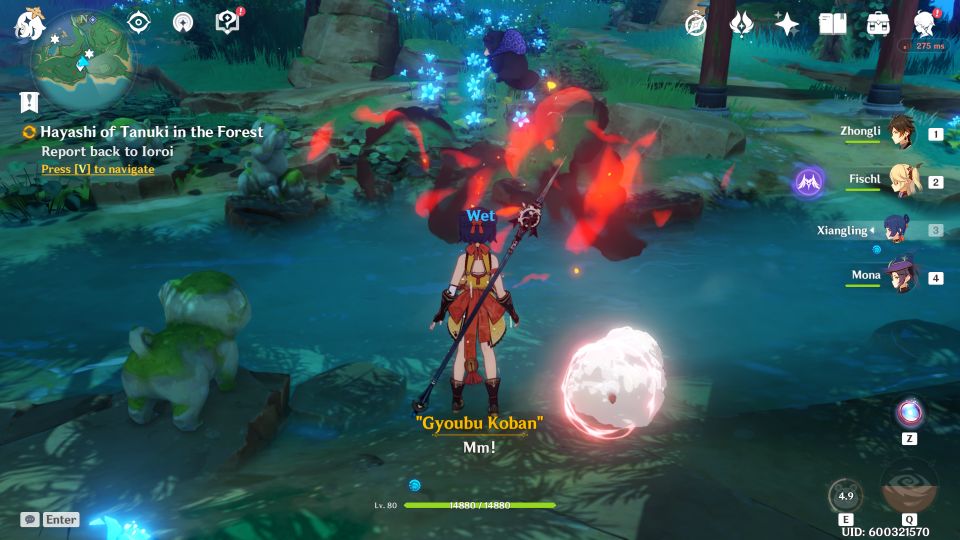 Report back to Ioroi
Return to Ioroi when you're done.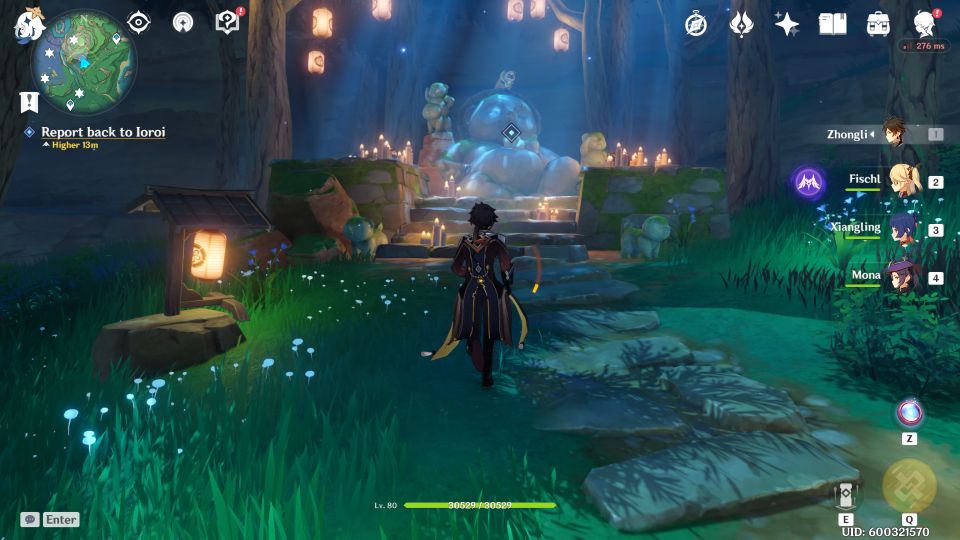 Find the barrier
You will then be shown the location of the barrier. You can also follow the tanuki. Jump down the cliff and hover to the bottom.
Head to the marked area and you'll reach a plain-looking wall. The tanuki will then make the wall disappear.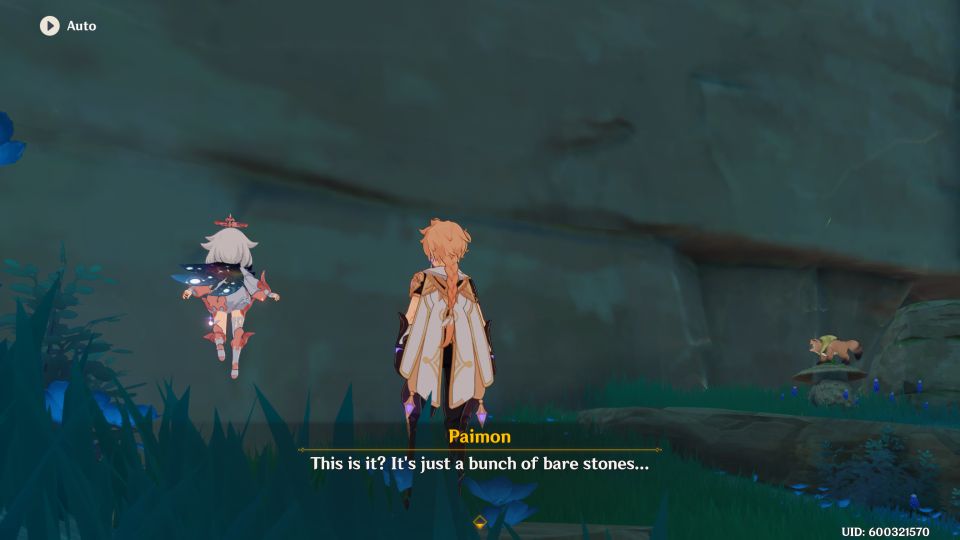 Destroy the barrier
Like before you need to purify and destroy the barrier.
The order is as shown below. The one just in front the main statue is four.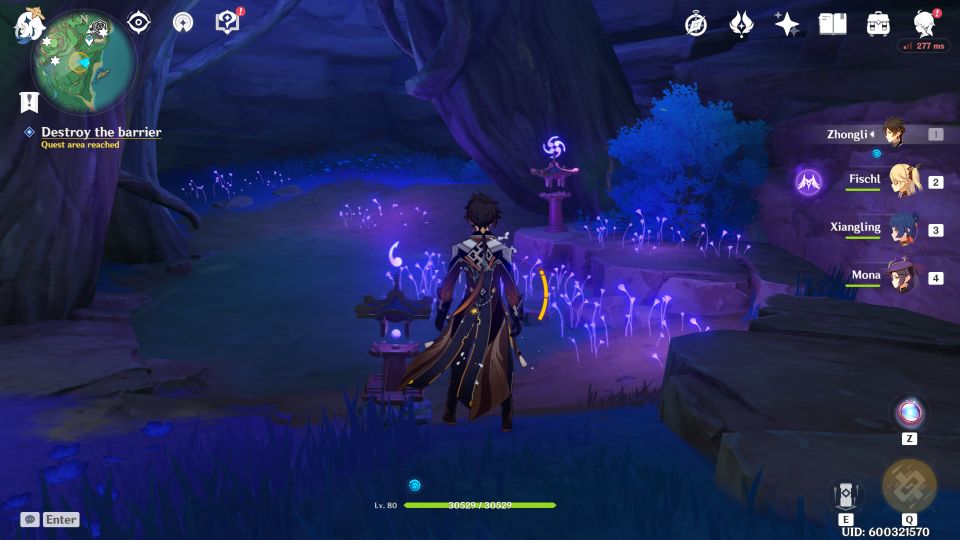 Climb up and you'll see one on the root. That is number 2.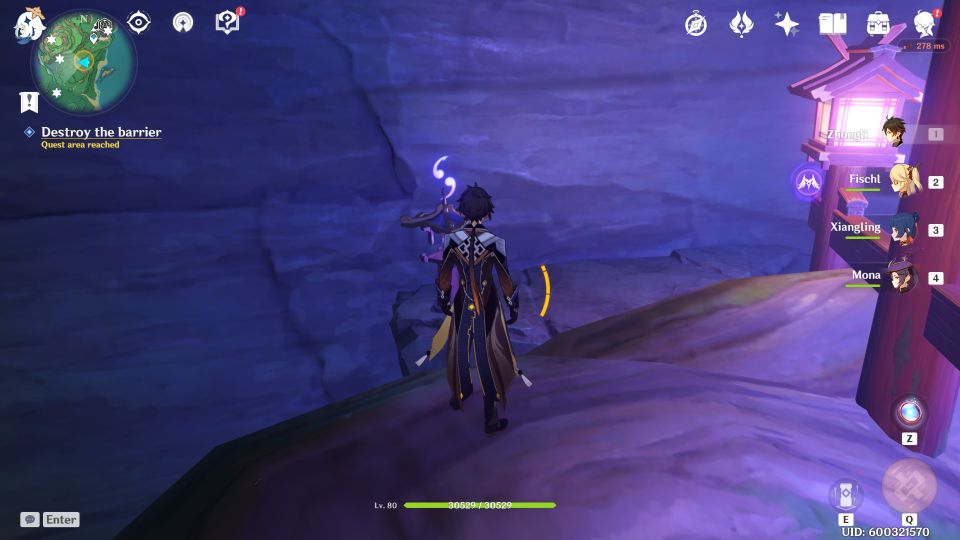 Go towards the right and climb the root. That's number 2 as well.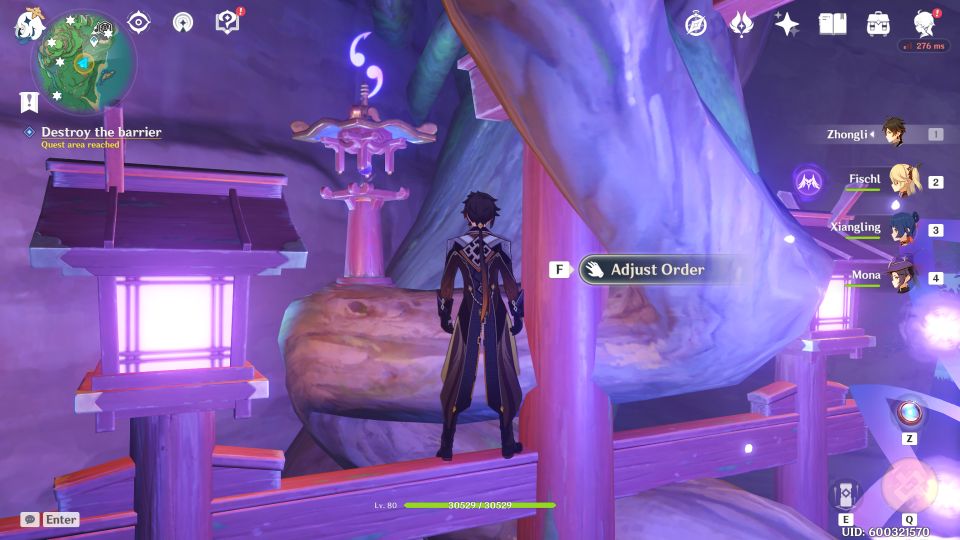 If you look to the left side, at the bottom, there's number 3.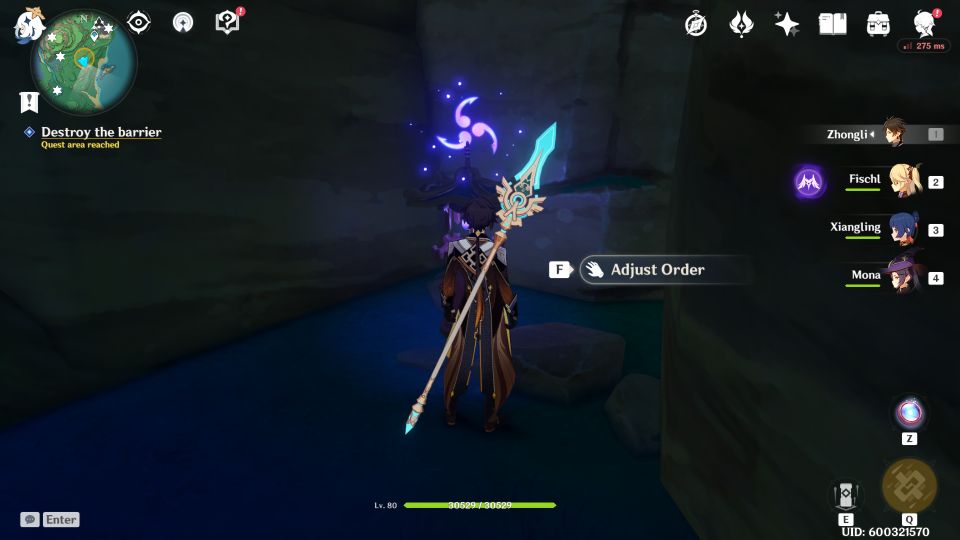 Go back to the main statue to activate it.
Finally, defeat Ochimusha who will spawn. The quest ends here.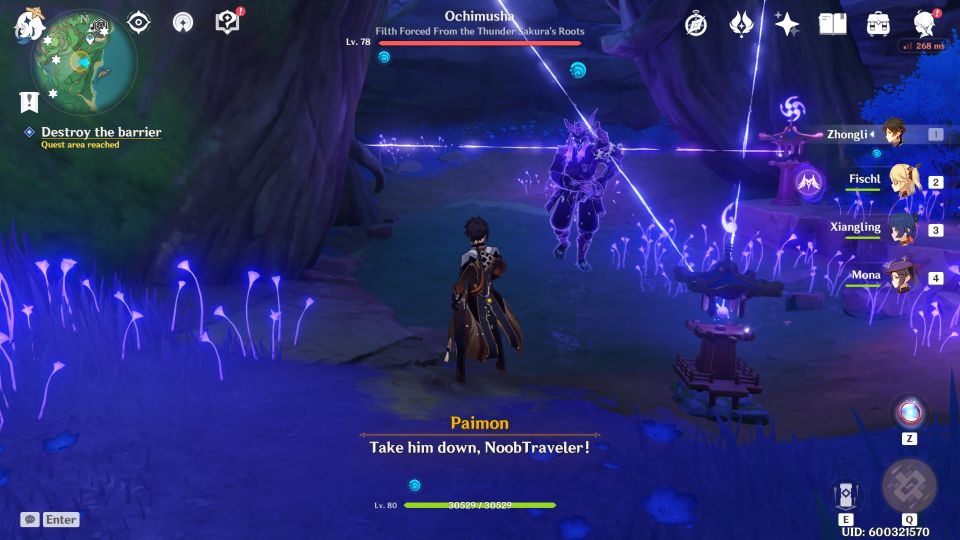 You'll meet Kazari again.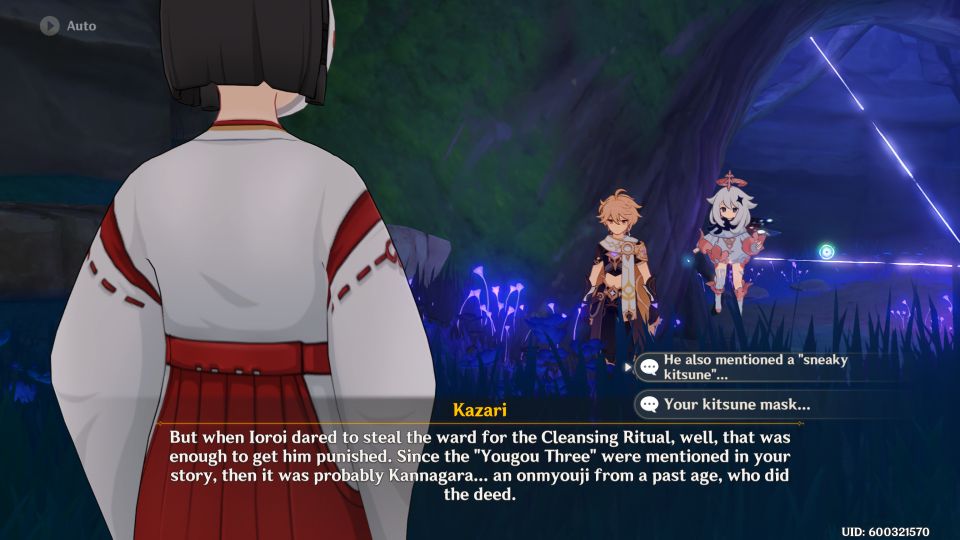 ---
Related posts:
Genshin Impact: Dreamlike Timelessness Walkthrough
Genshin Impact: Sacrificial Offering Walkthrough (Mysterious Shadow)