Araumi is one of the places you need to perform the cleansing ritual in Inazuma.
Your task is to find the barrier in Araumi and destroy it.
Here's a walkthrough and guide of the Araumi cleansing ritual in Genshin Impact.
Head to the big sakura tree
If you've been to Araumi, you would have seen the huge sakura tree with a broken down tower in the middle.
Before you can enter the tower, you need to first complete the electro puzzle.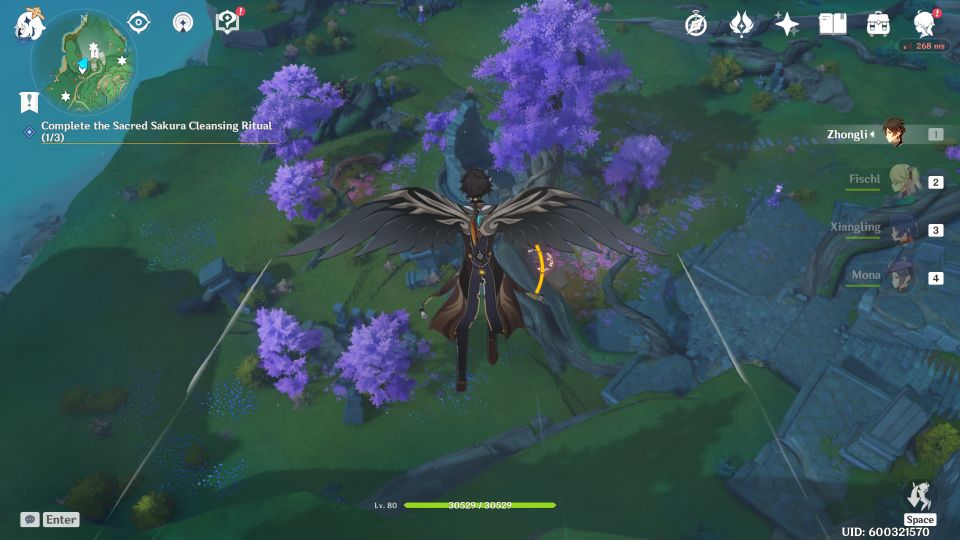 Find the barrier (location)
Once you're in the tower, use your Memento Lens on three of the kitsune statues.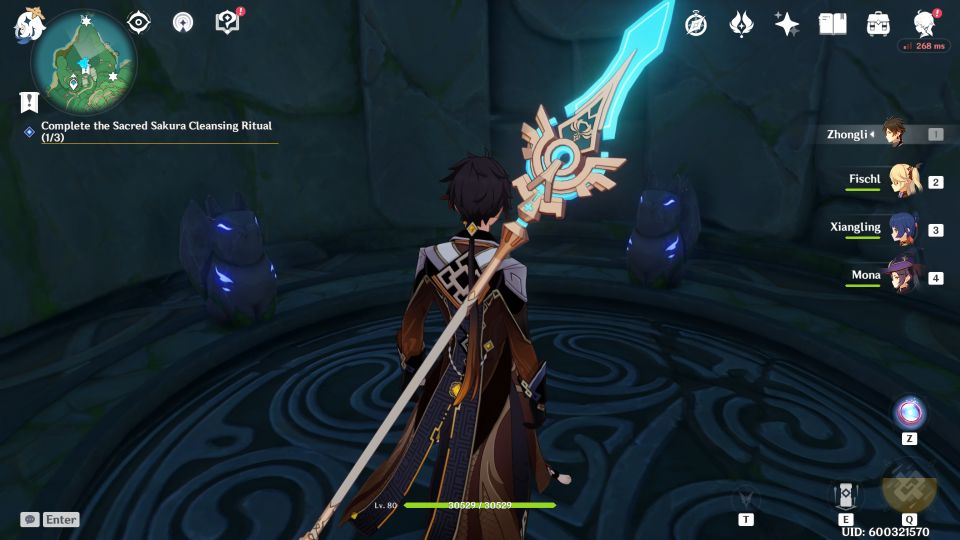 Then, you will get three different consoles to interact with. Start all of them and the floor below will open.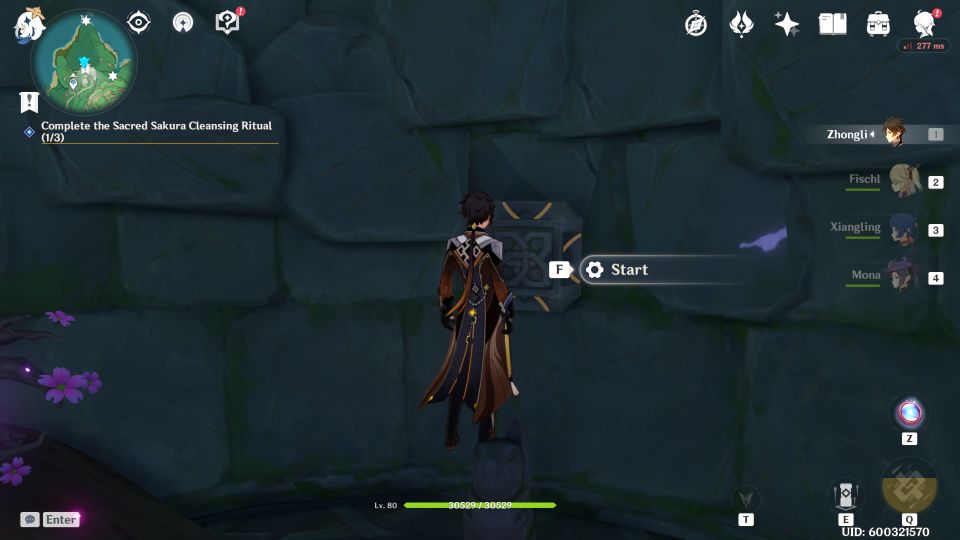 Use the Memento Lens again
Down here, you'll find more kitsune statues. Some of the statues hide the statues necessary for the cleansing ritual.
Use your Memento Lens on all of them.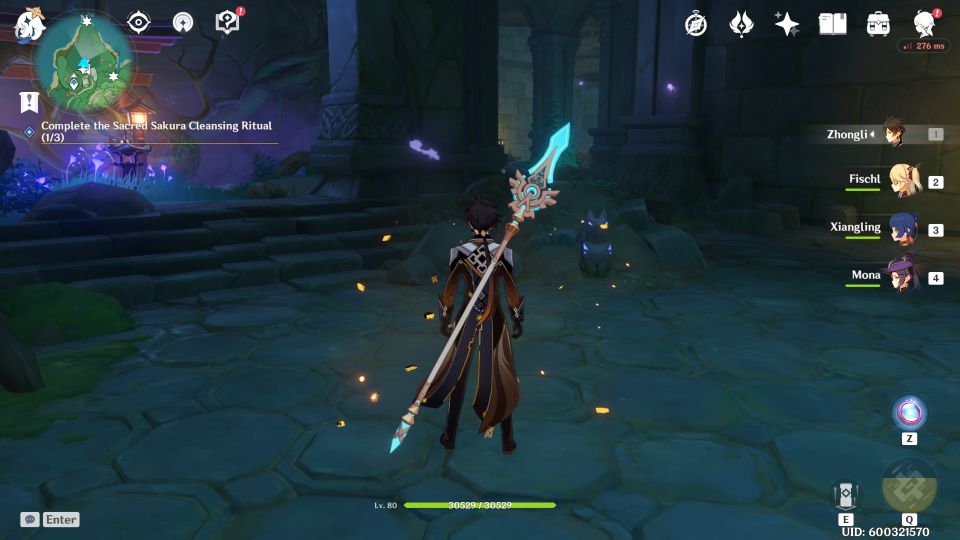 Get the ward
Next, get the electrogranum and enter the electro barrier. Use an electro attack on the kitsune statue and obtain the ward.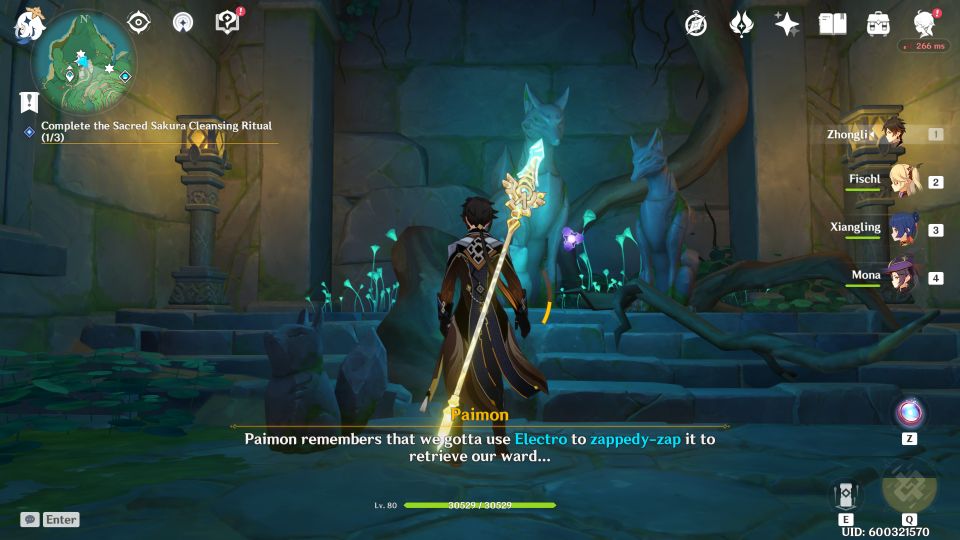 Destroy the barrier
Next, start purifying and you'll see the patterns again.
Follow the order shown in the image below. If you can't find the cleansing statue, you may need to use your Memento Lens on the kitsune statues you might have missed out.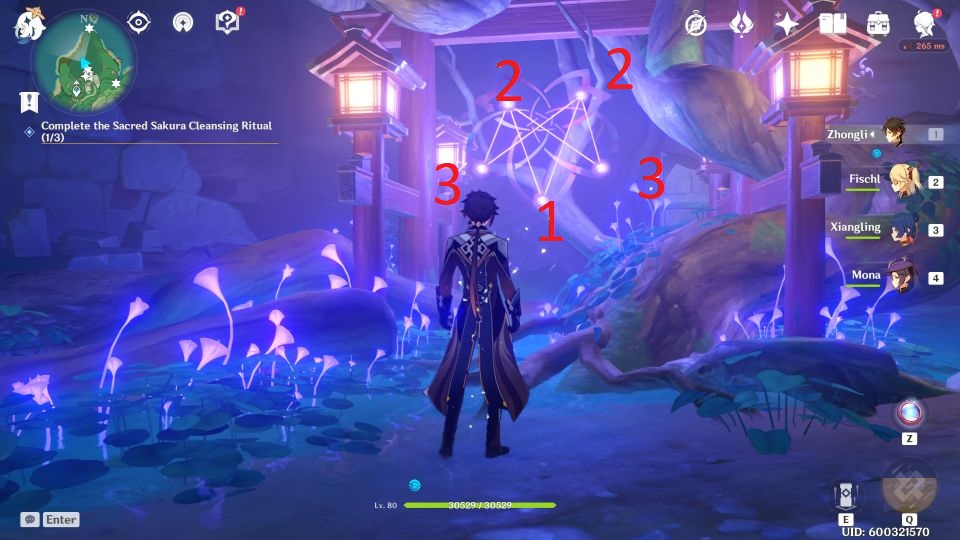 Pray on the statue and an Ochimusha spawns. Defeat the enemy and you're done here.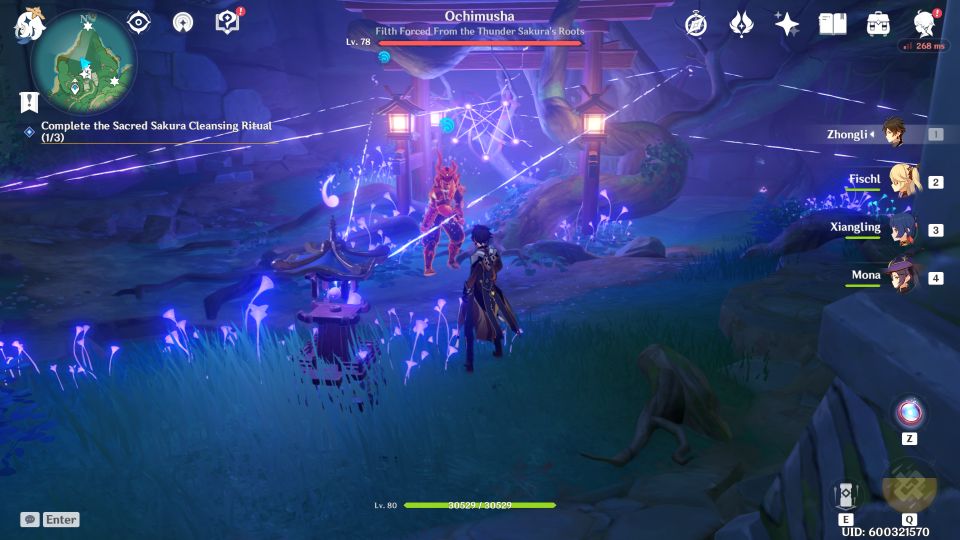 ---
Related posts:
Genshin Impact: Hayashi Of Tanuki In The Forest Walkthrough
Genshin Impact: Sacrificial Offering Walkthrough (Mysterious Shadow)