Raft is an early access game which is available on Steam and it's really fun when played with friends. Although it's playable solo, the game is a lot more interesting in a group.
Raft is a survival game with a minimal story (which is still in progress) where you need to craft all kinds of items, scavenge for materials and expand your raft.
You can even capture animals from islands and place them on your boat. Your raft will look like a small ship by the time you reach end game.
If you're looking for alternatives, here are some games like Raft that you can play co-op with your friends.
1. The Forest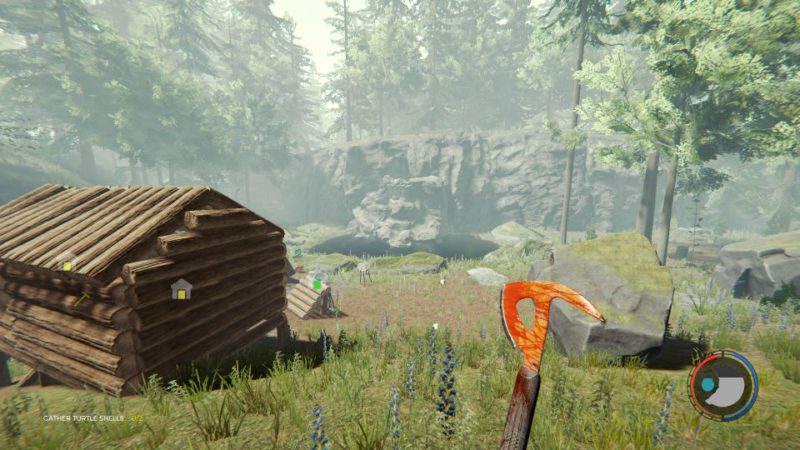 Top of the list is The Forest, a creepy yet fun survival game set on an island.
The Forest was released back in 2014 and was in early access for quite some time. However, they finally completed the game and released it as a full game not too long ago. The developers Endnight Games have also scheduled a release for the sequel to The Forest.
If you haven't seen this game yet, it's basically a survival game where you play as a character who survived a plane crash. However, you landed in an island that is filled with both cannibals and mutants. Also, your character's son (Timmy) gets abducted by some cannibals after the crash and the main story of the game is to find him. That said, most players don't care much for the story as the base-building and survival features are fun by themselves.
The game is also great in the sense that you'll see some difference as time goes by. You'll encounter probably a few cannibals at first and it gets creepier as you progress the game. For instance, you may encounter more cannibals and different mutants as your base gets bigger.
2. Grounded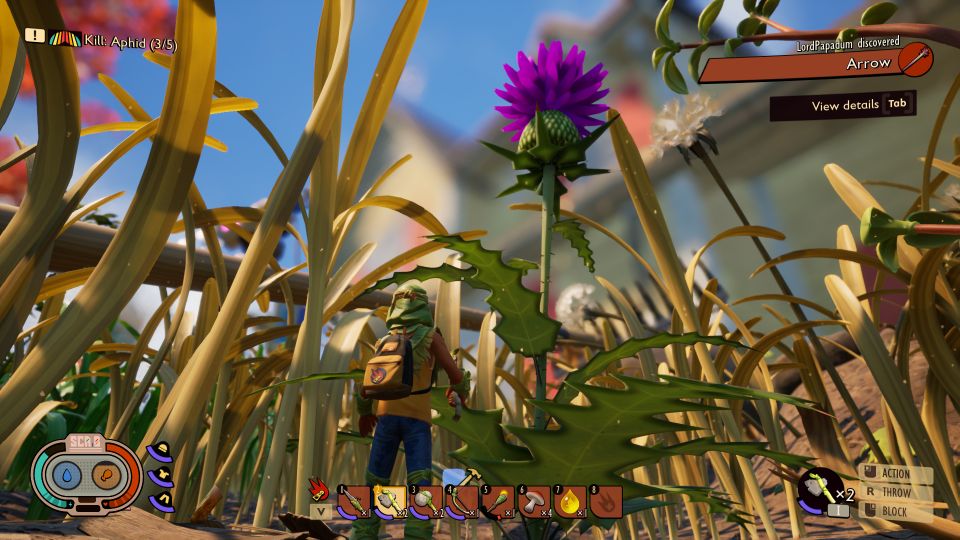 Another good alternative is Grounded, a game that was recently developed by Obsidian Entertainment (the guys behind The Outer Worlds and Fallout: New Vegas) and it has already gained a lot of attention.
Grounded is one of the best co-op games you can hope for in these trying times. It's sort of like a "Honey, You Shrunk the Kids" kind of game. You play as one of the four characters who has been shrunk to the size of an ant, and the map is basically the yard of the house.
Similar to The Forest, Grounded is a game where you can craft and build structures, items, armors and weapons. There are different kinds of insects — some much more deadly than the other. At the moment, spiders are the most featured creatures as they're fast and can kill you in 1 strike.
The campaign / story however is really short and the focus is more on base building and exploration. As the game is still in early access, more features should be added as time go on.
If you're looking for a good co-op game right now, then Grounded is the best bet.
3. 7 Days To Die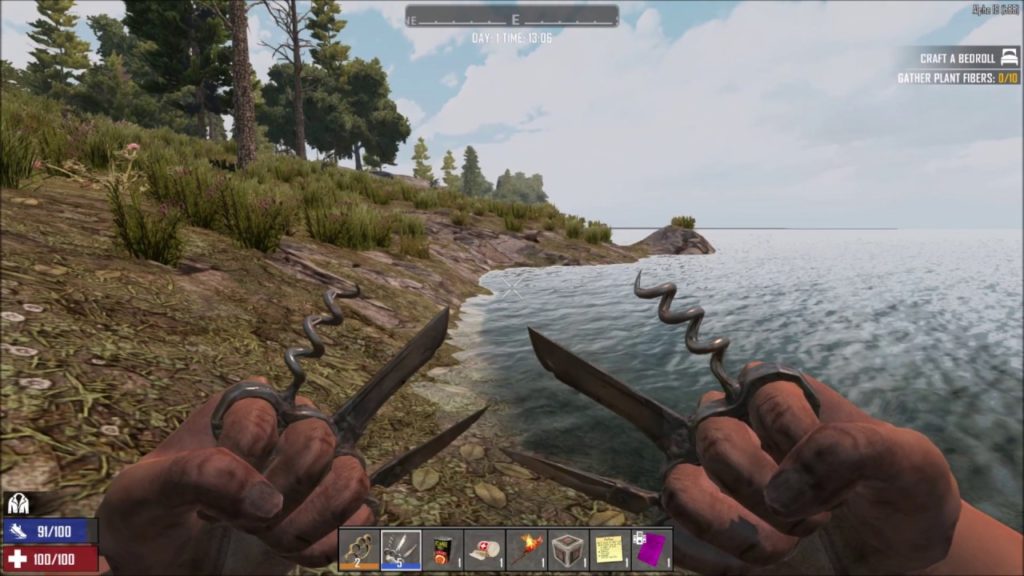 7 Days to Die is such an old game you would be surprised it's still in early access. It was first released back in 2013 by The Fun Pimps Entertainment LLC.
This game is both in the open-world and survival genre where the aim is to survive in a post-apocalyptic zombie world. 7 Days to Die can also be played with friends in case you get bored with doing it alone.
It's a unique game as you combine many elements like tower defense, RPG, survival horror and even FPS. Apart from building your base to keep yourself safe from the undead, you can also craft weapons, vehicles and armor, scavenge for items or even drive vehicles that you crafted. This includes motorbikes and 4x4s.
If you're looking for a rather unique co-op zombie survival game, then 7 Days to Die is worth checking out.
4. Astroneer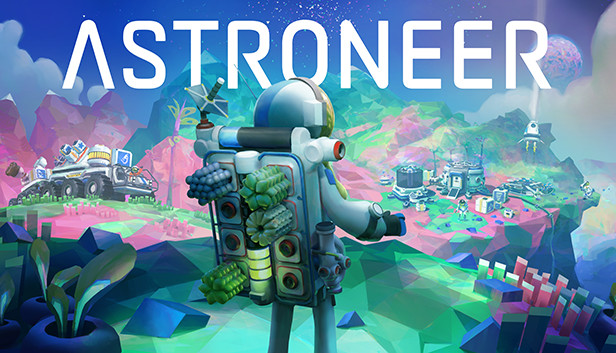 Astroneer is another game like Raft that is worth considering, except that this one is set in space.
The game is supposedly set in the 25th century where mankind has reached an 'Intergalactic Age of Discovery'. Your job is to explore space, discover rare items and find out more on the mysteries of the universe.
Astroneer is also a sandbox adventure game where players are given the option to build all sorts of things including bases and vehicles. You can shape the base according to your own imagination and creativity.
In this game, you're also given tools to dig surfaces, collect materials and shape anything you want.
Astroneer also comes with seven different planets that you can explore, each with its own mysteries and unique biomes.
It's also a game worth playing with a bunch of friends.
5. Subnautica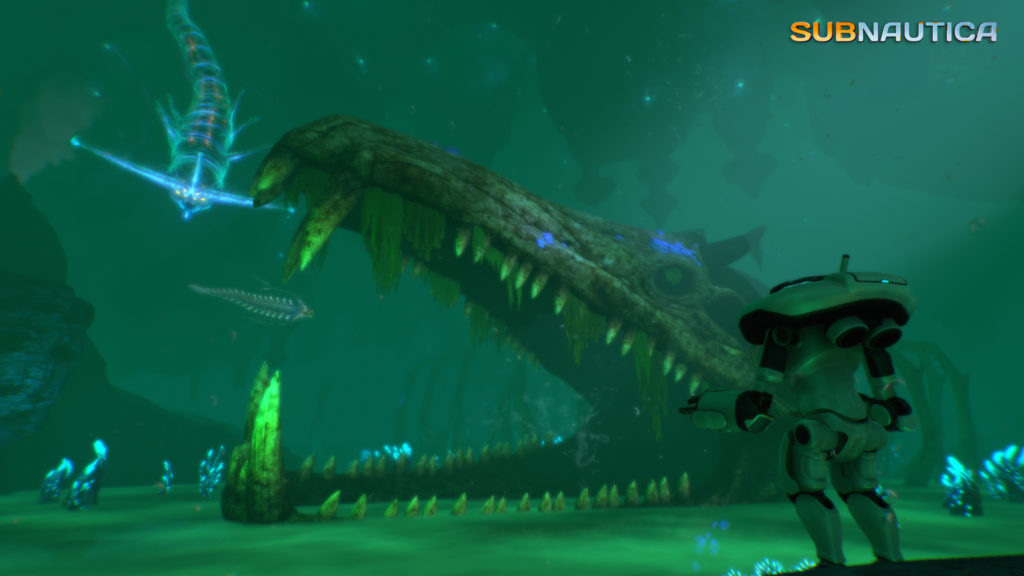 If you love survival games set underwater, then Subnautica is your best bet. It's one of the highest rated games on Steam with an overwhelmingly positive review — over 95% approval.
In this game, survival takes place underwater, in an alien ocean planet. After crash landing on an alien world, your goal is to keep going downwards to explore new places. You will come across underwater rivers, lava fields and even deep-sea trenches.
Like Raft, you also need to scavenge for resources and craft items to ensure your survival. Similarly, you will also need to find food and water regularly.
Subnautica also allows you to build bases underwater which gives you room to store resources, place your vehicles and recharge on your oxygen supply before journeying out again.
The game also has a day and night system where more terrifying creatures appear at night. All in all, it's a fun game to be played with friends or loved ones.
6. Stranded Deep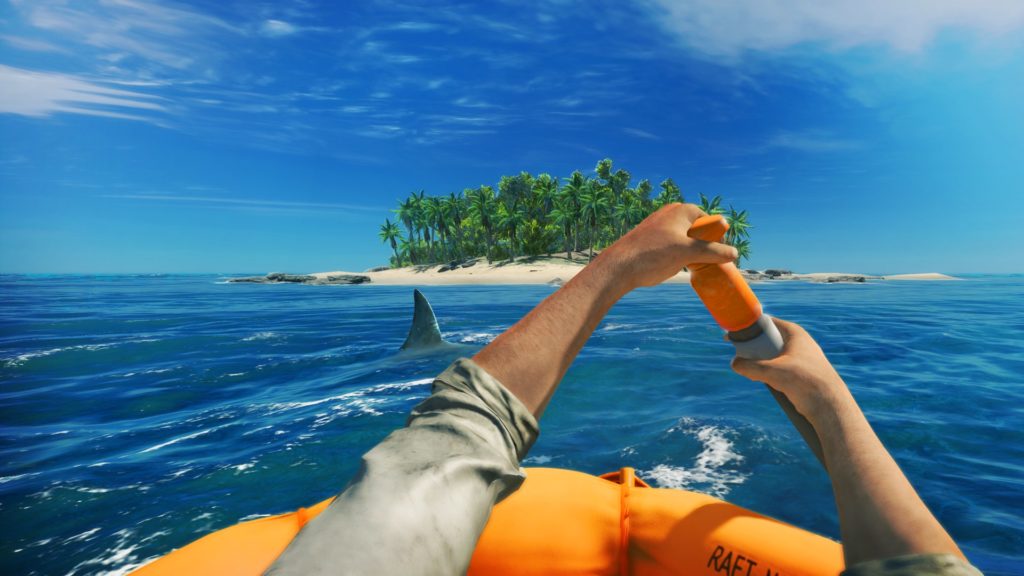 Stranded Deep is an early access game where you need to survive after being stranded in the Pacific Ocean. In a way, it's similar to both Raft and The Forest.
Likewise, you have to look for supplies, craft tools and weapons, build a shelter and maintain your hunger and thirst levels. In terms of art-style, it's more like The Forest.
The aim of the game is to survive and it's not hard to do so once you've understood the mechanics.
Apart from just building bases, you can also build vehicles like a raft or even a gyrocopter. Instead of just staying on the island, you can dive into the sea to look for shipwrecks or look for rare creatures.
Overall, it is a rather laid back game that allows you to build all kinds of structures.
7. Rust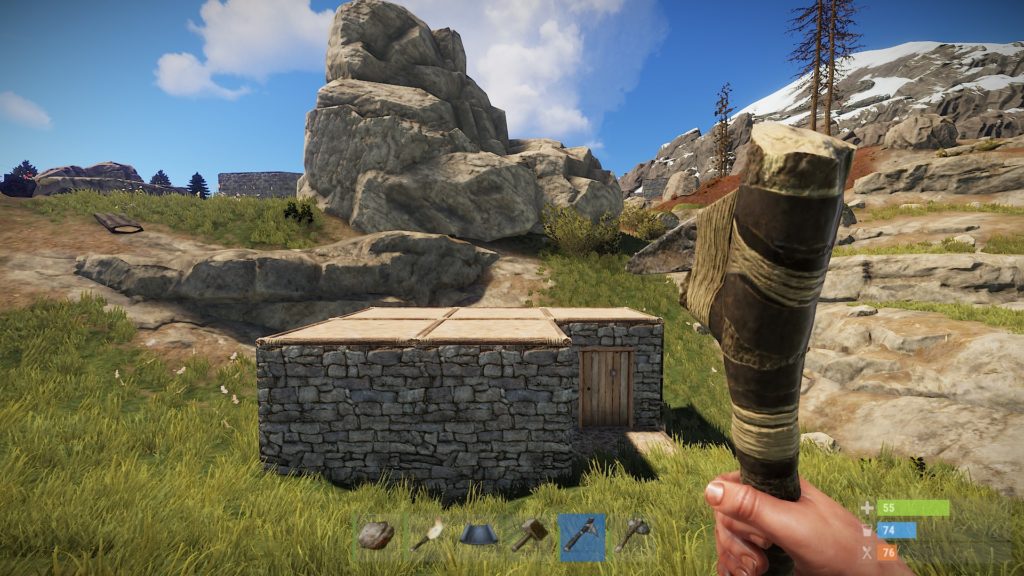 Another game worth mentioning is Rust, but it's more like a battle royale game.
Rust is a game where your main aim is survival, and that includes ensuring that you have enough food and water. You start the game with only a rock and a torch, as you work to craft more and more items.
Apart from just crafting gear or finding food, you'll need to survive against other players in a procedurally generated open world. Eventually, you have to craft better weapons to get rid of other players.
Other than the players, you also have to watch out for animals like wolves and bears. Your character can also die from freezing to death or drowning in the water.
Rust is basically a battle-royale game but with survival elements.
Conclusion
Raft is one of the better early access games on the market. That said, you can get bored of it.
Hopefully this list will give you plenty of alternatives if you love this genre of games.