It seems like zombies didn't only invade television screens but also the gaming world. Nowadays, you can find so many zombie survival games that are specifically created to entertain and scare you at the same time.
Don't know where to start? Take a look at this list of best zombie survival games of all time that you may be interested in.
1. Left 4 Dead 2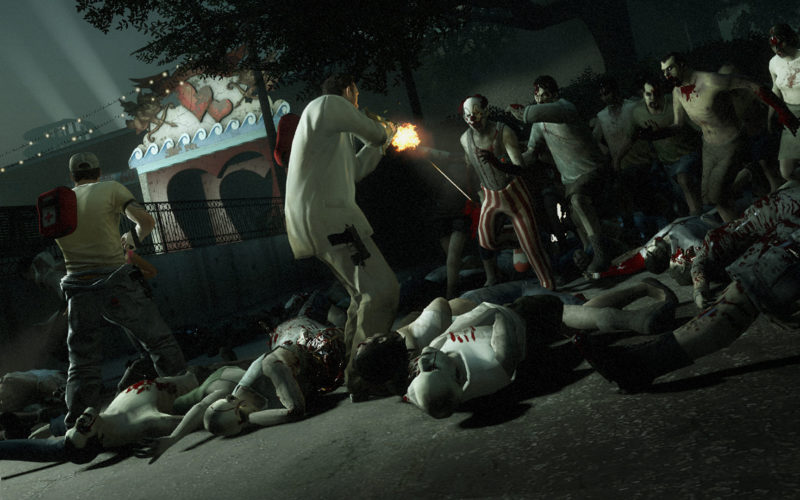 It has been ten years since Left 4 Dead 2 was released. It remains to be one of the best-rated games on Steam, and for good reason. Following the presentation style of other Valve shooters, Left 4 Dead 2 has a very neat and economical aesthetic.
After all these years, it still looks great and plays well, even without the fancier bells and whistles that other similar games have.
You play as one of four survivors in a zombie apocalypse. Left behind by the evacuation efforts and with the zombie hordes fast approaching, the players are left to shoot and hack their way out of zombie-infested environments.
Left 4 Dead 2 expanded the arsenal of the survivors to include more guns, more melee weapons, and special ammunition types. There are few things more satisfying than mowing through hordes of zombies with a chainsaw or blasting a zombie to bits with explosive ammunition.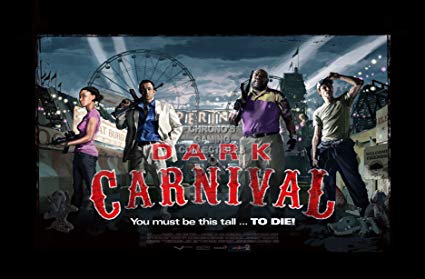 The environments and scenarios that the survivors run through can feel all too familiar for anyone familiar with the post-apocalyptic setting. Abandoned cars litter the streets and buildings are left in disrepair.
Other humans are few and far in between. At the same time, the unique Valve touch gives Left 4 Dead 2 a certain atmosphere of humanity. Messages have been left by other survivors on walls, many reflecting the dread and desperation the survivors before you must have felt.
If that isn't enough, Left 4 Dead 2 also has a healthy modding community. There is a lot of user-generated content to explore, including custom skins for the survivors and the zombies, custom scenarios, arenas, and more.
With all of that taken into account, it's no surprise that Left 4 Dead 2 is the 10th highest-rated game on Steam of all time.
2. The Walking Dead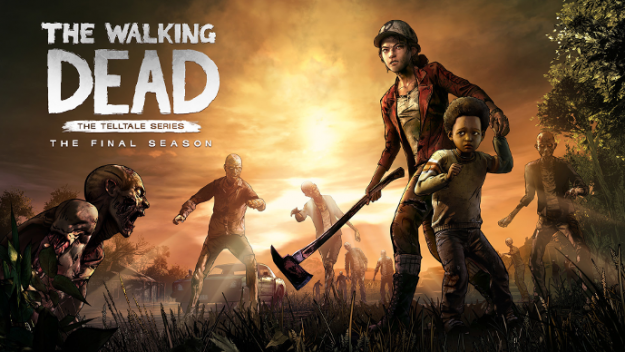 Many people are familiar with The Walking Dead franchise, popularized by the television series on AMC. The Walking Dead Game is one of Telltale Games' greatest legacies after it became defunct in 2018. The adventure game puts you in the familiar post-apocalypse of the Walking Dead series.
This game's main mechanic is the timed conversation system, where player choice is tied to consequences down the line. The system is effective in causing an existential dread in the player, almost to the point of choice paralysis.
As with any great adventure game, there is a big focus in building characters and narratives. The protagonists Lee and Clementine are well written and life-like, allowing them to resonate easily with many players.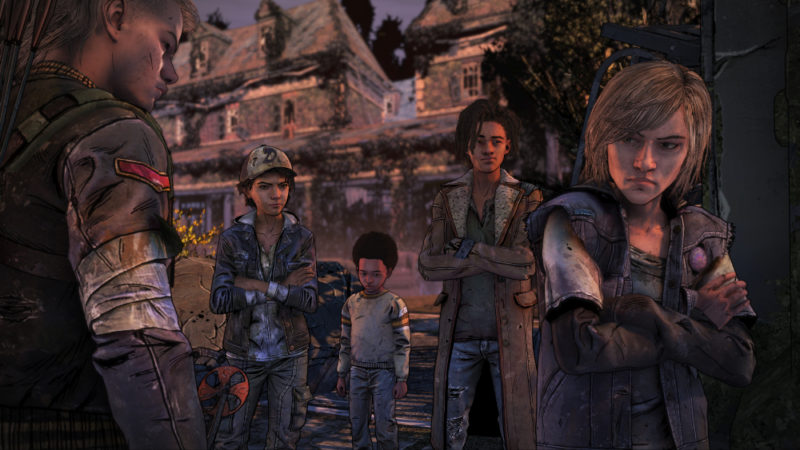 The Walking Dead's action ebbs and flows, giving the player some light humor during a brief rest before threatening to kill off beloved characters unless the right choices are made.
This games mirror the idea of the franchise well. The zombies are merely a backdrop, the real story is found in the people who just want to survive. When they are forced to make a choice, they turn to basic human nature and make compromises to keep themselves alive.
This may mean leaving another character to die at the hands of the zombies or worse. The choices that players make are recorded into a global tally, allowing players to see how many other players were forced to make the same painful compromises.
3. Resident Evil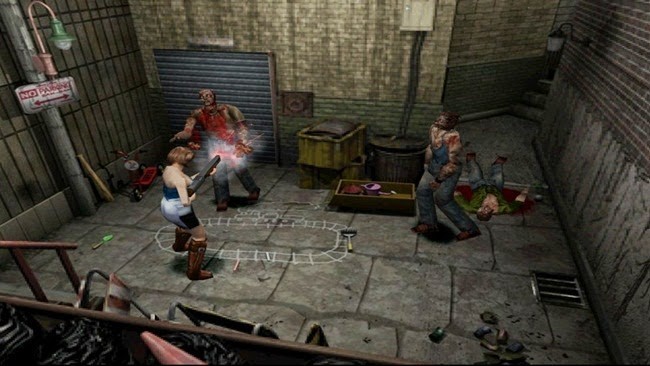 Few other franchises have defined their genres as well as Resident Evil. The first Resident Evil is still hailed as one of the best video games of all time as it defined many conventions used in survival horror games today.
Its use of fixed camera angles and excellent environmental and sound design give the player a sense of fear and claustrophobia while its inventory and puzzle mechanics force players to plan their actions to survive.
You play as either Chris Redfield or Jill Valentine, two of the last members of a special forces team. Chris and Jill have their own special traits that allow them to attempt to escape the Spencer Mansion in their own ways.
As they try to escape, they are threatened by zombies that won't go down easily. Don't think this is your run-of-the-mill zombie shooter. Trying to kill all the zombies will leave you with no ammunition by the middle of the game.
Resident Evil is about choosing which fights are worth the bullets and which ones to run from.
The graphics of a PlayStation game released in 1996 can turn off some people. Luckily, there are remastered versions that feature high definition environments and character models, together with some new environments and scenarios to mix things up.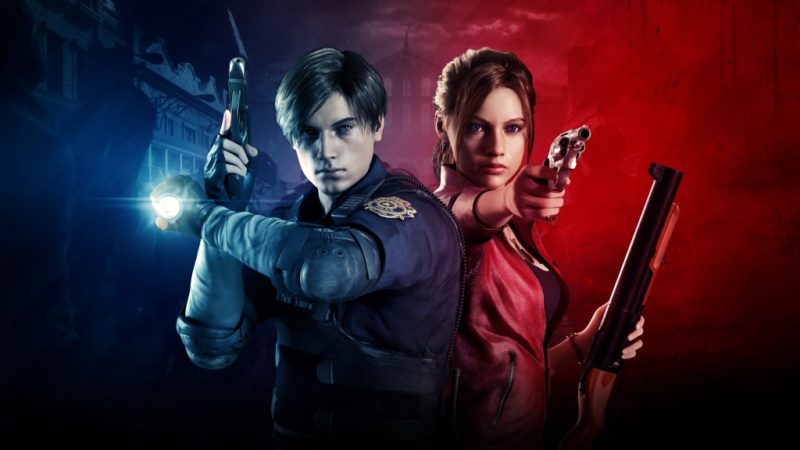 Also, check out the Resident Evil 2 Remake which is one of the best entries back in 2019.
4. Call of Duty: Black Ops 4
Any of Treyarch's Call of Duty games fit very well in this list since they come bundled with excellent zombie horde modes. Black Ops 4 is special because it comes with three free zombie maps and a bunch of other ridiculous DLC zombie maps.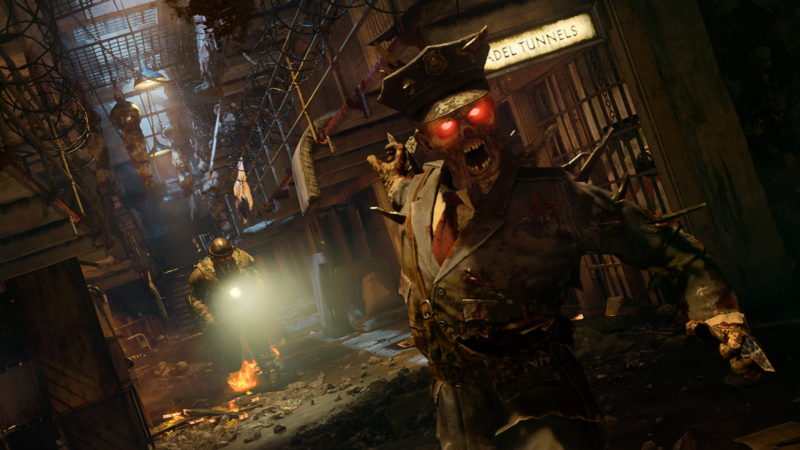 The three launch maps are the RMS Titanic, the Alcatraz prison, and a Roman gladiator arena. Each of the maps has secrets scattered around. These secrets range from nice Easter eggs to hidden weapons.
Additional boss fights and ending cutscenes can also be triggered in similar ways. Treyarch has always made excellent Call of Duty games and Black Ops 4 is an excellent place to start.
5. Zombie Night Terror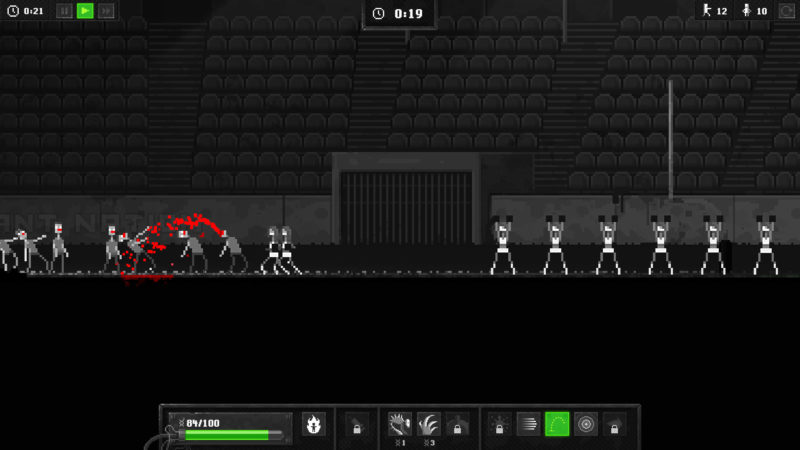 Not all zombie hordes are mindless. In some universes, zombies are controlled by a hive mind, guided towards efficient human slaughter. In Zombie Night Terror, you play as the zombie hive mind, controlling the tide of the apocalypse.
Think of it like Lemmings, but with zombies. The screen is a black-and-white landscape with traps and hazards set to kill your zombies off. It's up to you to efficiently guide your mindless walkers through the traps to get to the delicious brains that set them up.
In time, humans will use more active weapons against your zombies. Think chainsaws, shotguns, or repurposed snow trucks. Have no fear though, because you can bulk up your numbers from each kill you make.
Your zombies can also be upgraded in ways that make them more efficient killers ala Left 4 Dead. Zombies can become suicide chargers that explode on death, taking out humans with them. They can also learn to spit globs of green acid that make a nice contrast against the grey backdrop.
Of course, when we're talking about contrasts, there's nothing better than bright red on grey. You are the horde now, let the slaughter begin!
6. World War Z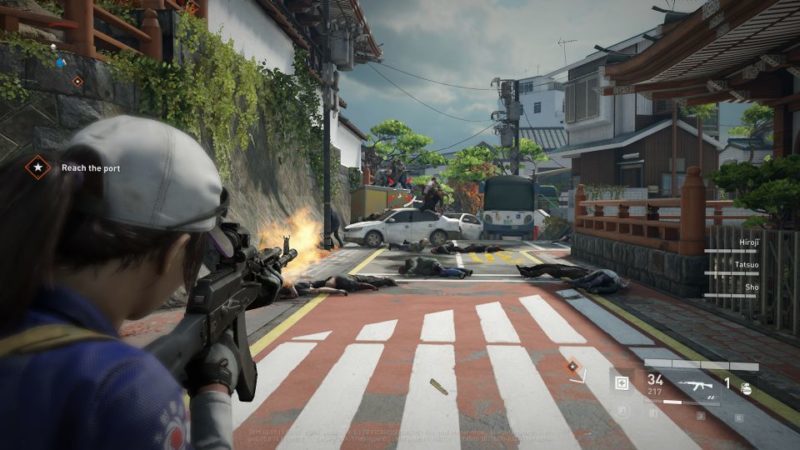 Since there's still no Left 4 Dead 3 in sight, we're left looking for the next Left 4 Dead game. World War Z fits the bill as the next great co-op zombie horde shooter. World War Z isn't revolutionary by itself, it's a 3rd person class-based horde shooter.
It follows the objective-based system of Left 4 Dead and features a perk and character growth system tied to its class system. It's a tried and tested formula and it works well enough for the game. What it does, it does very well.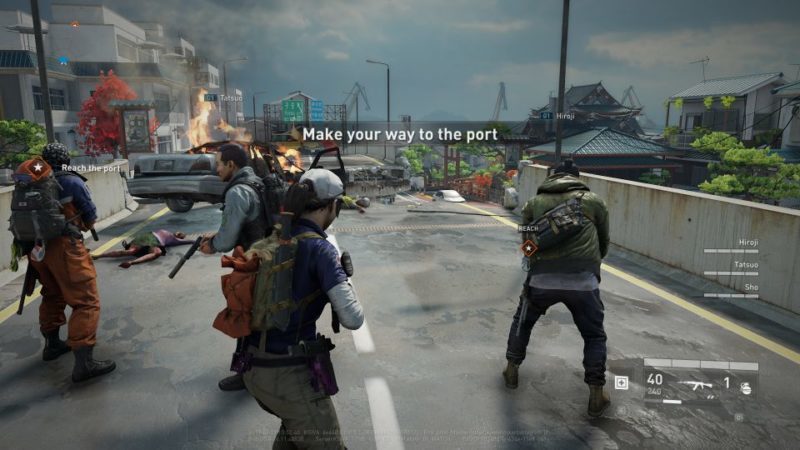 In true horde fashion, World War Z can have over 1000 zombies on the screen at a time. Picking zombies off from high ground doesn't work as well as it normally would in other games because zombies can climb on top of each other to reach high areas, similar to how the zombies scaled walls in the film of the same name.
7. DayZ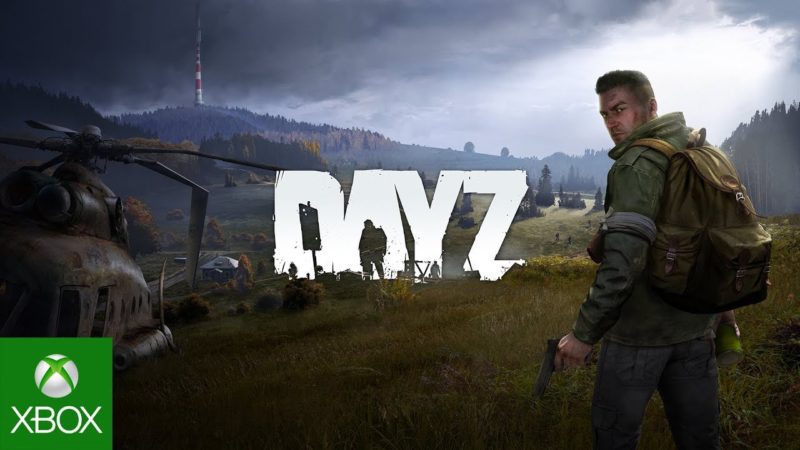 This game has had its share of controversy due to its extended stay in Early Access, but the standalone game has finally come out and it's pretty much what anyone would expect out of DayZ.
DayZ puts players into the fictional city of Chenarus. A plague has transformed most of the people of Chenarus into zombies, turning the city into a hostile environment for any non-infected people.
Players will initially start with very little in the way of defending themselves. With no proper weapons, armor, or supplies, players must travel from place to place, scavenging for resources and armaments while trying to avoid any trouble from the infected or from other, better-armed players.
It's like being in the Walking Dead universe, except with less character development and a lot more fear of dying from the infected, other players, or disease.
With enough work, locations can start to grow into more sustainable resource areas. Greenhouses can turn into actual farming plots, for example. It can become a resource spot for other players to go to.
Of course, that also means that it becomes a target for heavily armed players who are looking to take over more valuable territories.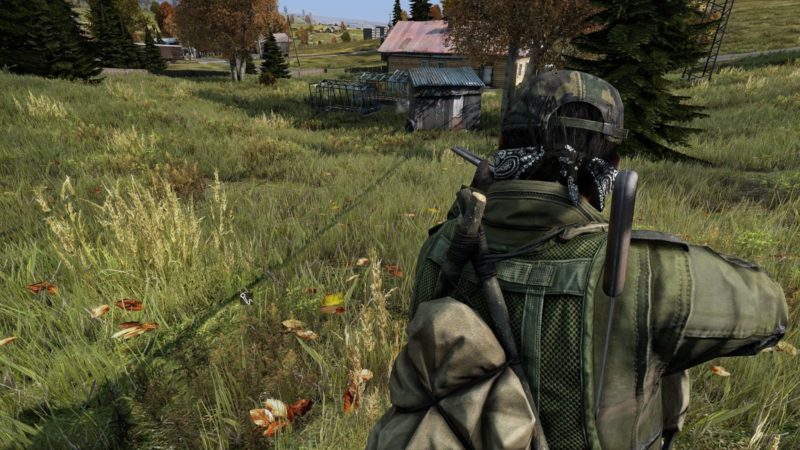 This game does motivate trading and community building, though. Highway robbery isn't as common as players can arm themselves better if they turn into self-sustaining communities. That comes with its own set of problems, though.
DayZ is more than just a post-apocalyptic zombie horde survival simulator. It becomes a living simulator, with real people and real stories to be made. Sadly, part of the expectation for DayZ is the number of bugs and performance issues it has had for years. It's not perfect, but it's pretty great for what it is.
In a nutshell
There are plenty of great zombie survival games that have been released over the years.
Look out for Dying Light 2 as well, which comes out in 2021.