Over The Edge is a side job available in Cyberpunk 2077.
Your objective is to contact Reyes about David Martinez who is from the Edgerunners series on Netflix.
Here's a walkthrough & guide of Over The Edge in Cyberpunk 2077.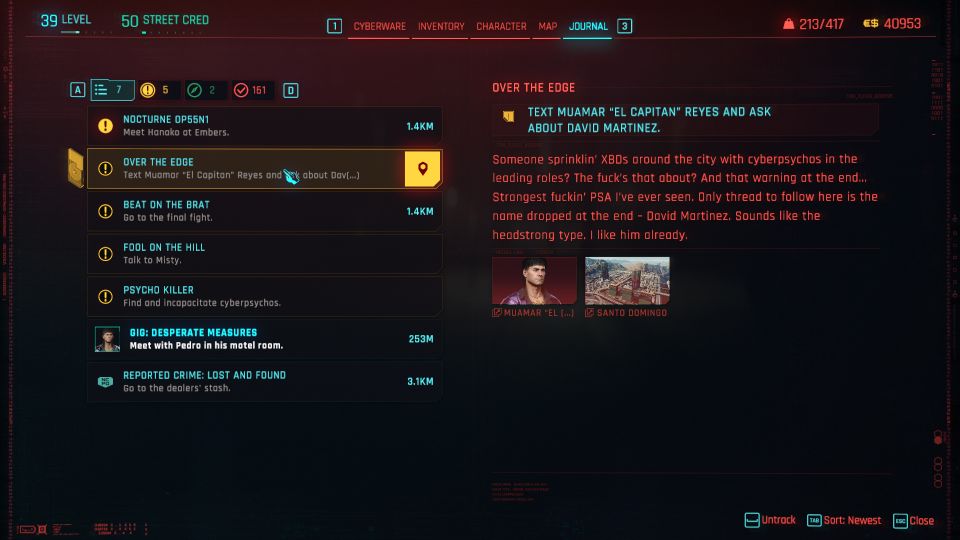 To begin the side job, head to the location marked in the map below at Santo Domingo.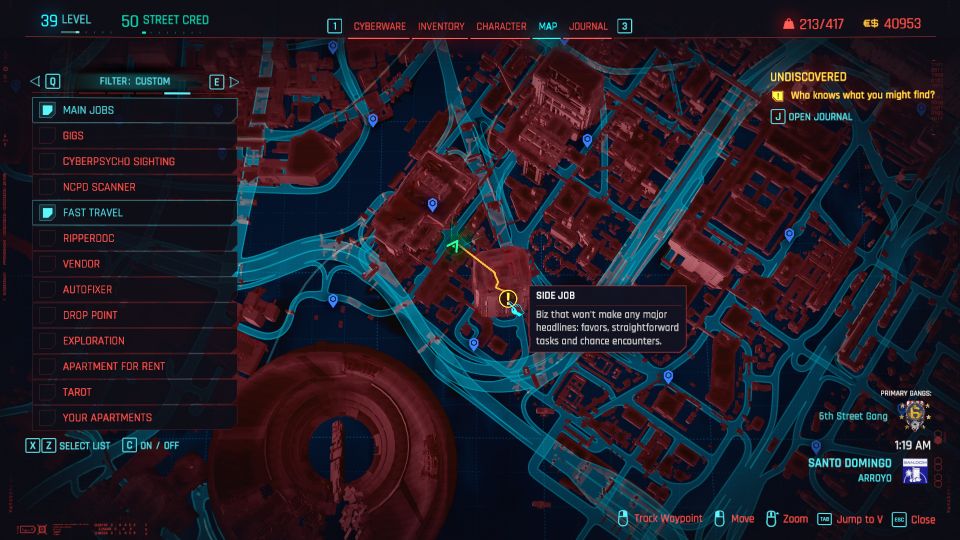 You'll see a braindance on the wall. Play it with the headset.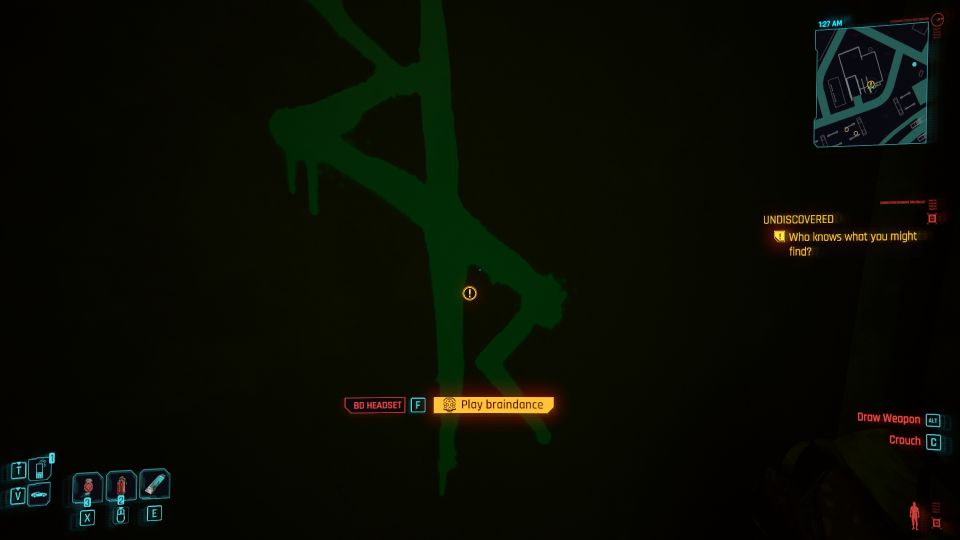 A short animation will then play showing a cyberpsycho killing the police and was eventually brought down by MaxTac.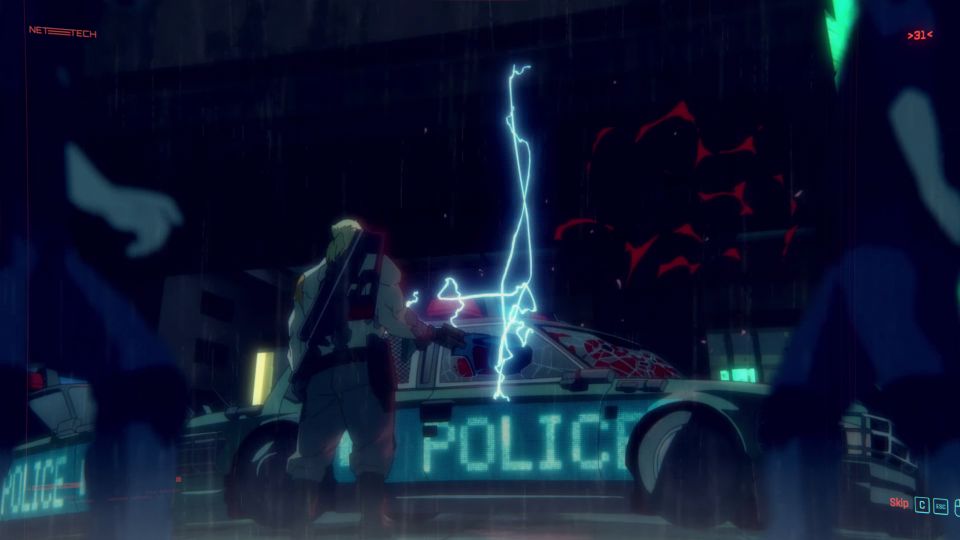 Message Muamar "El Capitan" Reyes
After watching the braindance, V will message Reyes. Just wait for him to reply.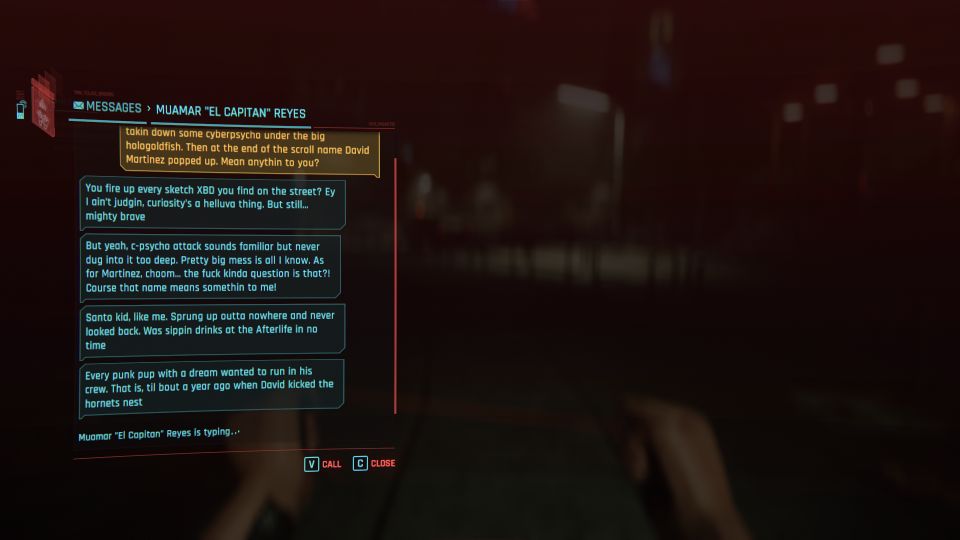 Wait a day
You will then need to wait a day before you can get a follow up on what Reyes said. Fast-forwarding time doesn't seem to work.
Just go around the city and do some other side stuff and you'll eventually get a message from Falco. He is also a character from Edgerunners and was working as the driver for Maine's crew which included David Martinez. He'll tell you not to waste your time finding out more on David but he'll leave something for you.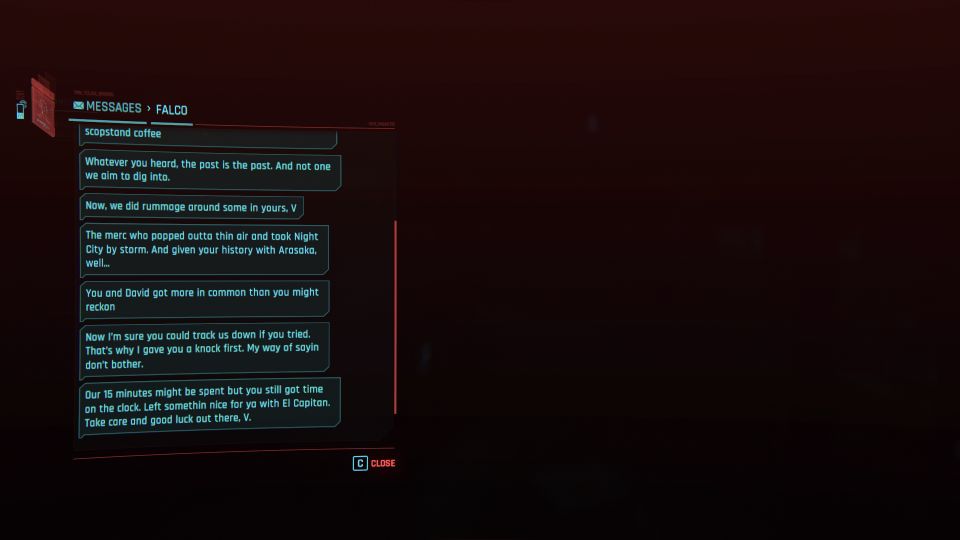 Collect the gift
Head over to Rancho Coronado in the Santo Domingo area as marked in the map.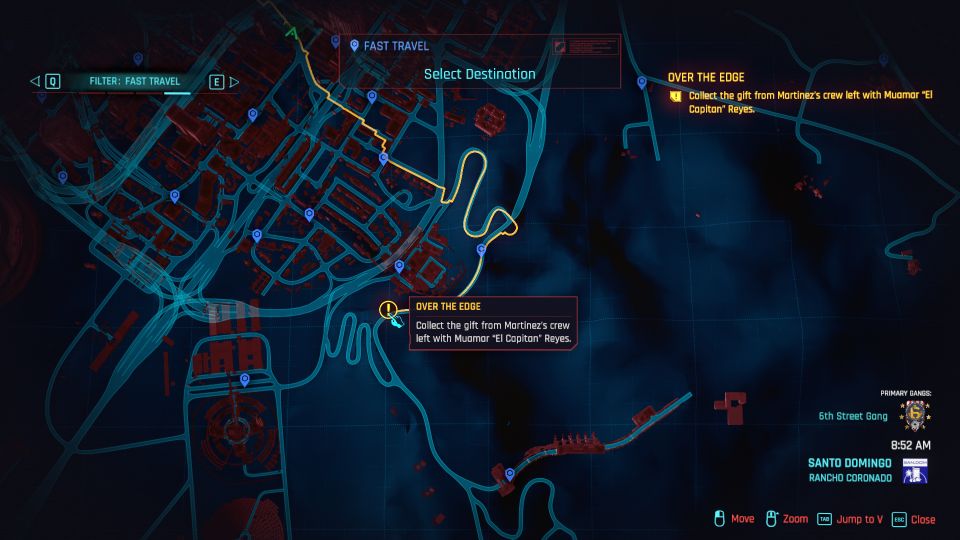 You'll see Reyes in the area with David Martinez' Jacket at the edge. Take the jacket and you can now equip it. This job was made as a reference to Cyberpunk: Edgerunners.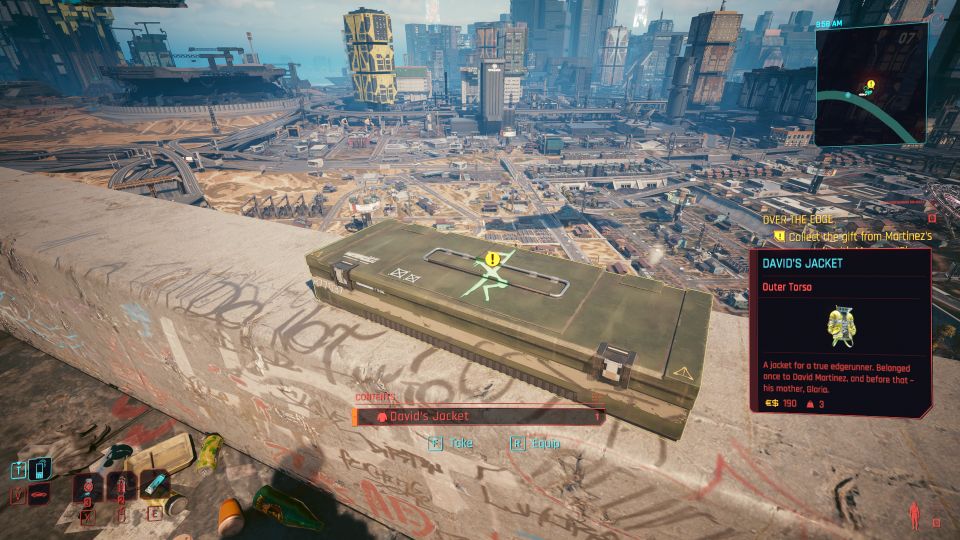 ---
Related posts:
Cyberpunk 2077: Losing My Religion Walkthrough