Kold Mirage is a side job available in Cyberpunk 2077.
Your objective is to find a cyberdeck from Bartmoss' corpse and give it to Nix.
Here's a walkthrough and guide of Kold Mirage in Cyberpunk 2077.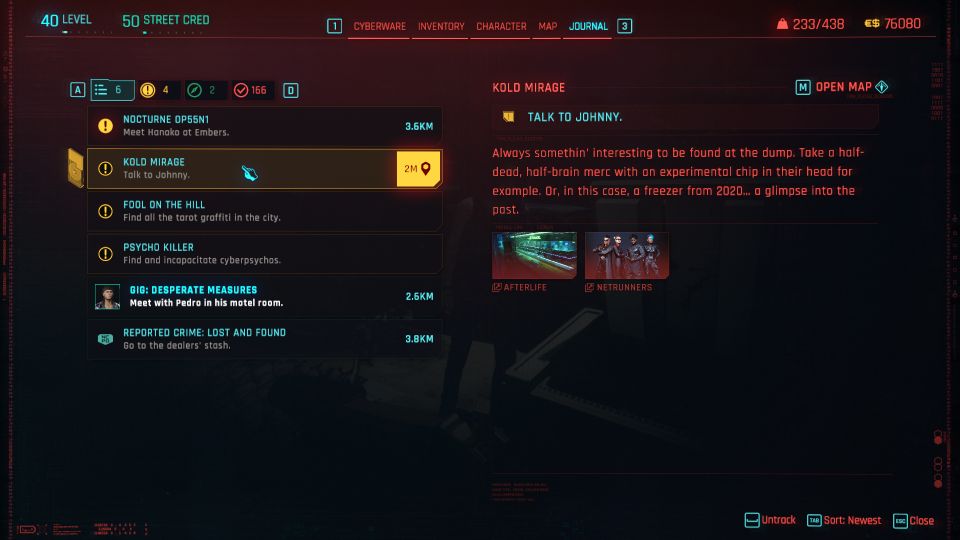 To begin the side job, go to the location shown in the map below, in the Badlands area.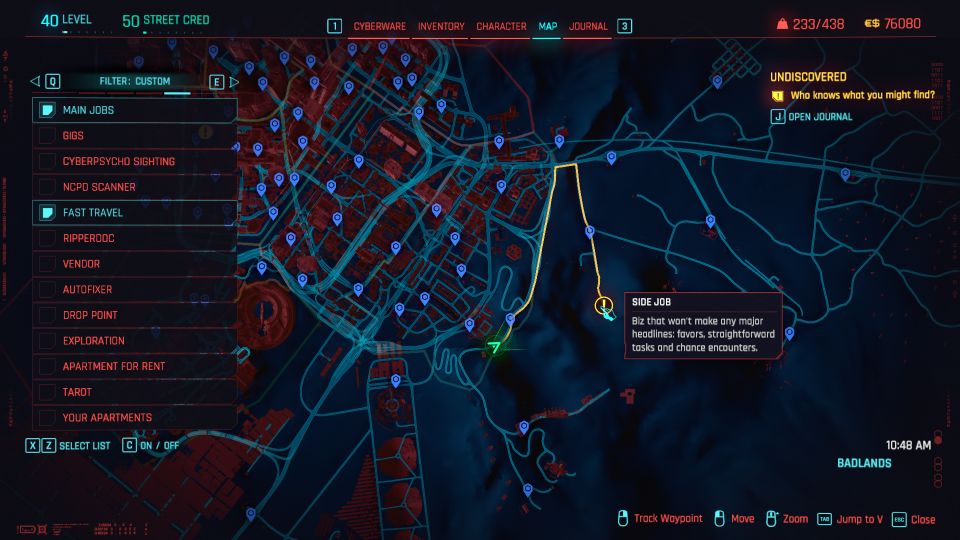 Open the freezer to begin.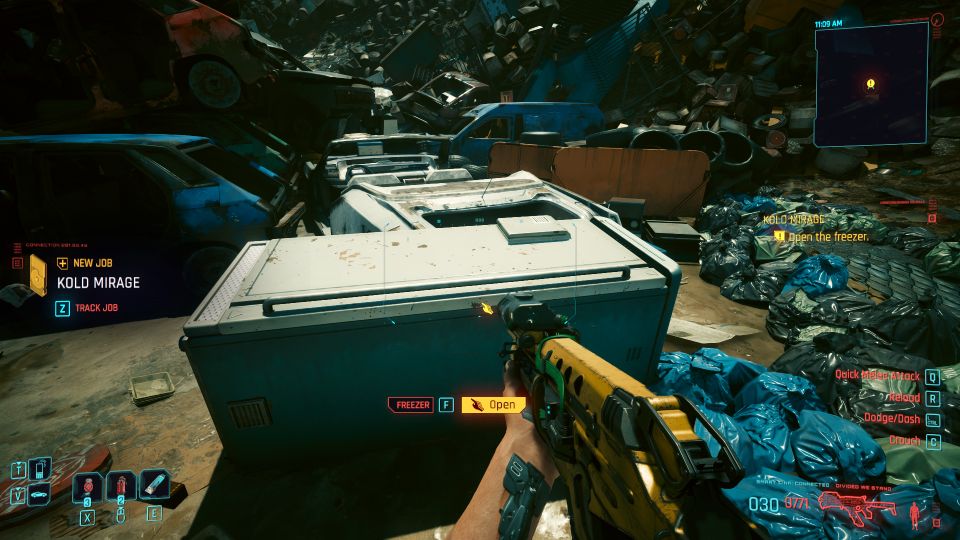 Talk to Johnny
You'll find Bartmoss' body in there. He was one of the original netrunners. Talk to Johnny about it.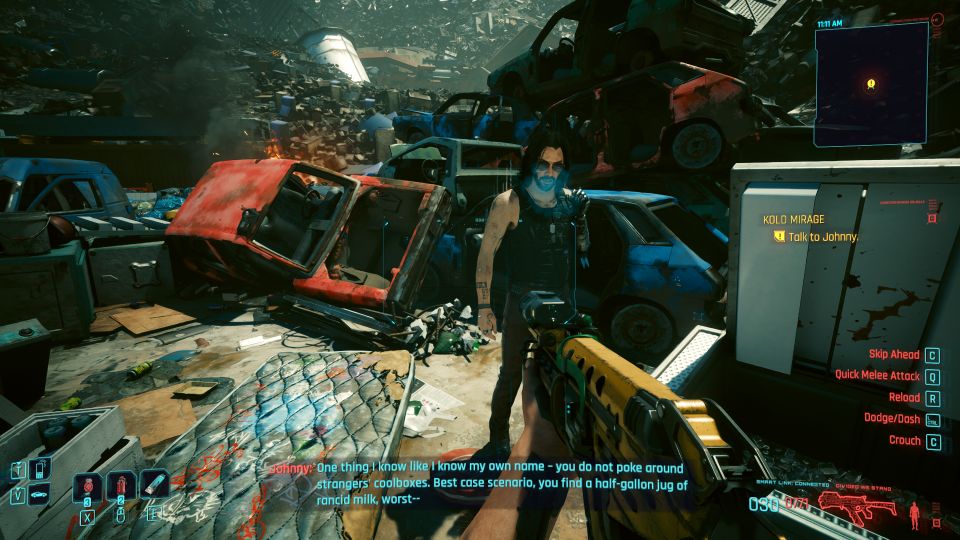 Take the cyberdeck
Scan the body and you'll find a cyberdeck. Take the deck.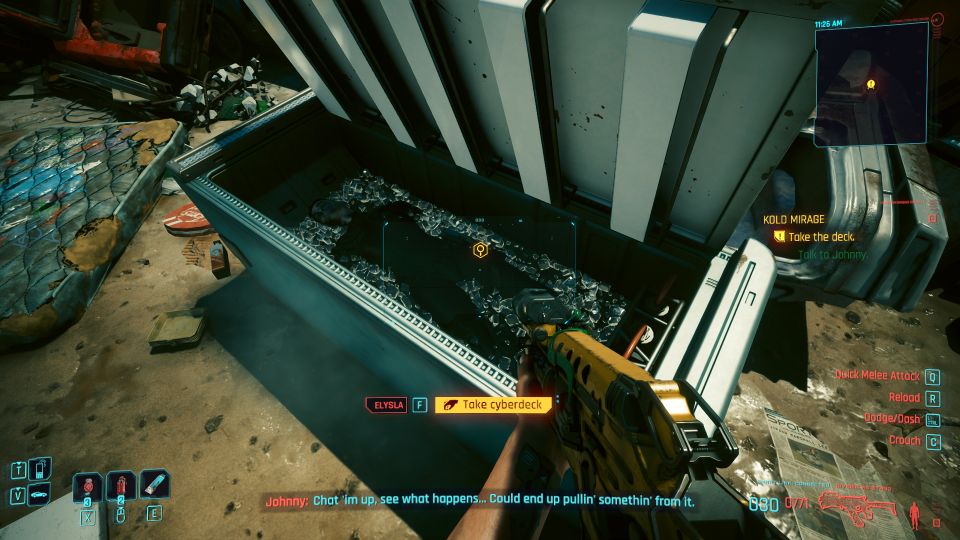 Go to the Afterlife and talk to Nix
Next, head over to the Afterlife in Little China, Watson.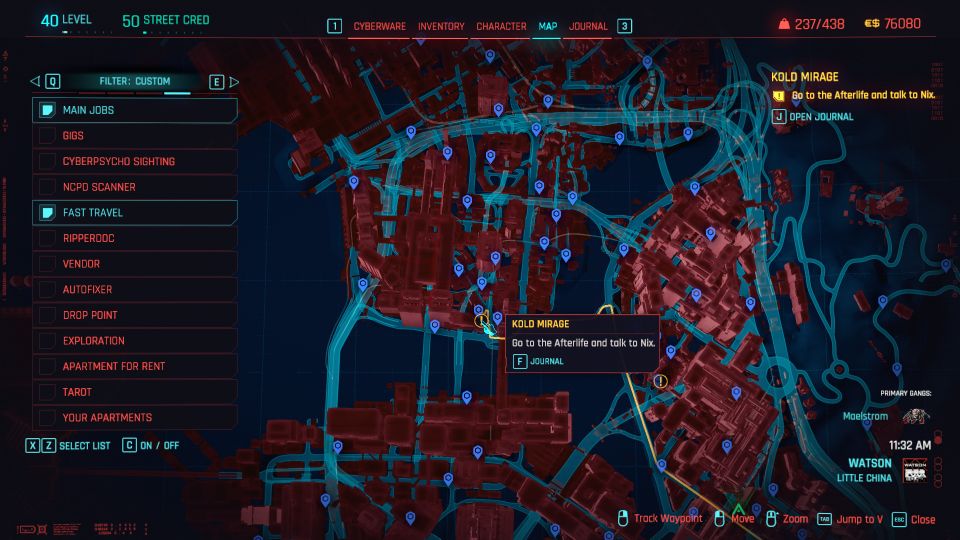 Talk to Nix inside.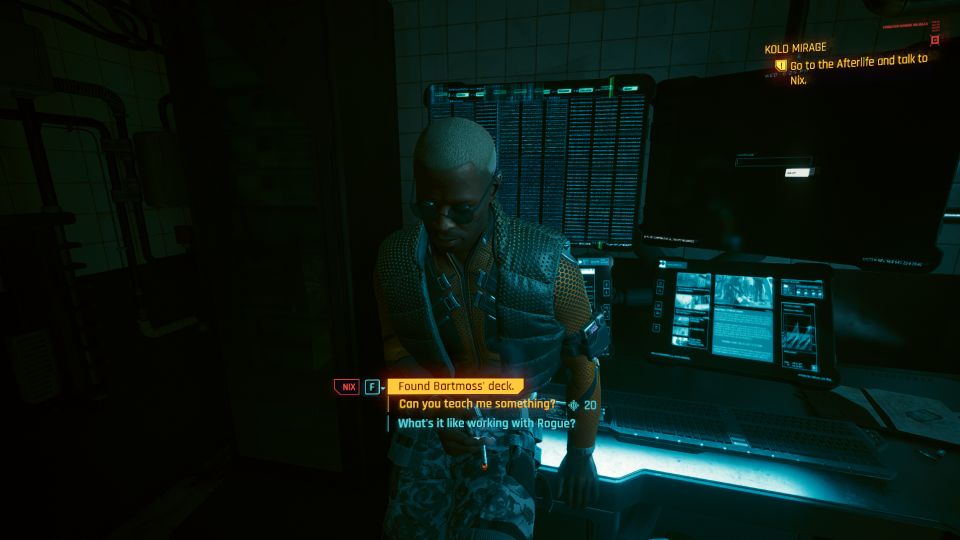 He'll ask you if you should try to open the cyberdeck or let it be. I chose to check the deck.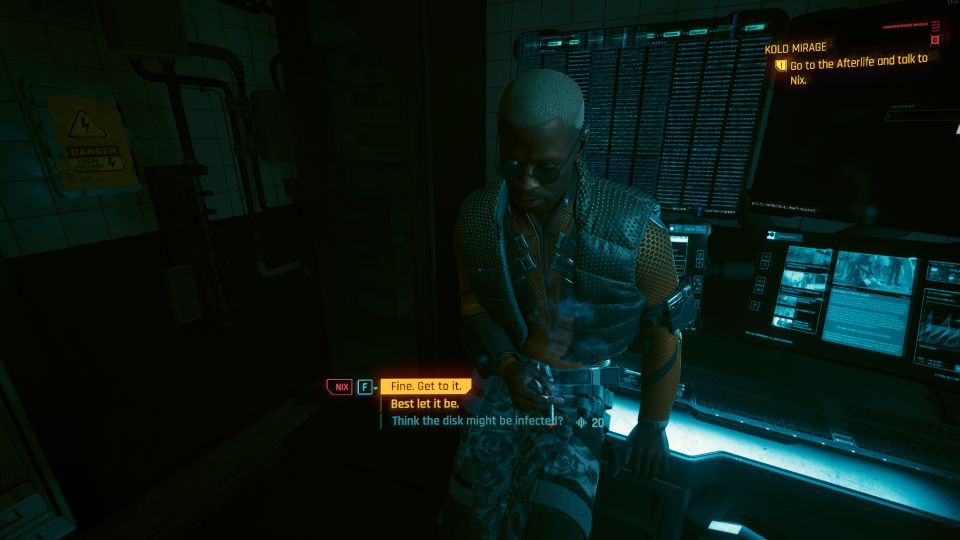 Find a way to save Nix
While Nix was trying to get into the deck, he gets fried. To save Nix, use the computer beside him and jack in.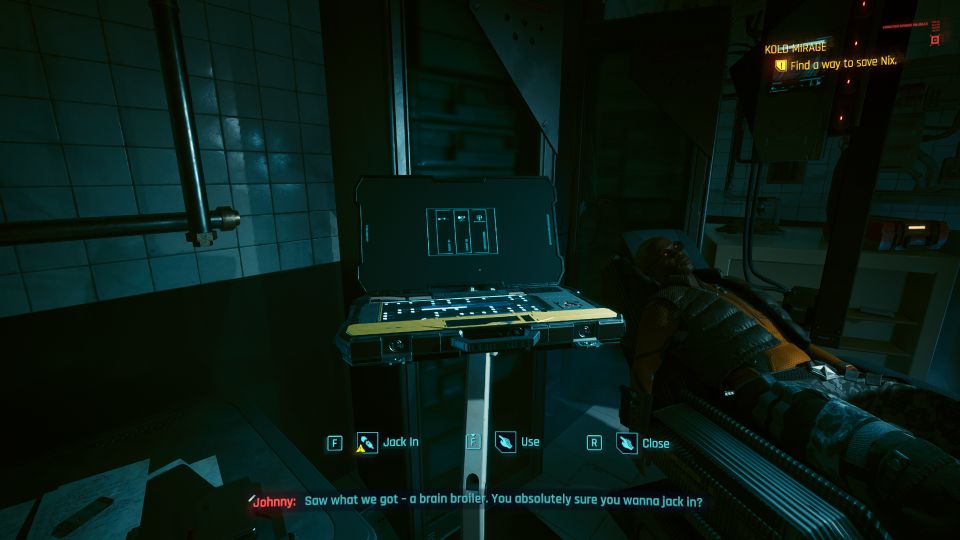 You'll need to do the sequence to upload the daemon.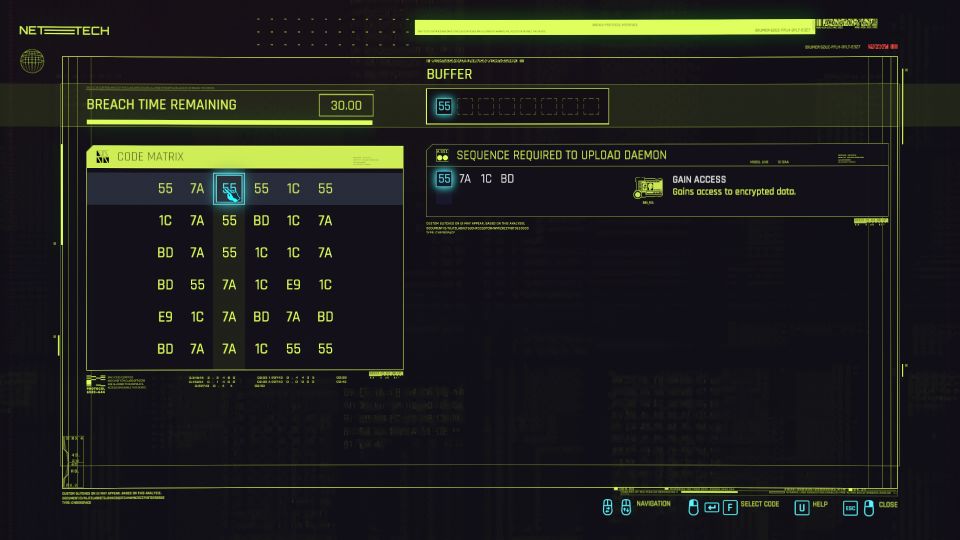 Nix will be saved and the job ends here.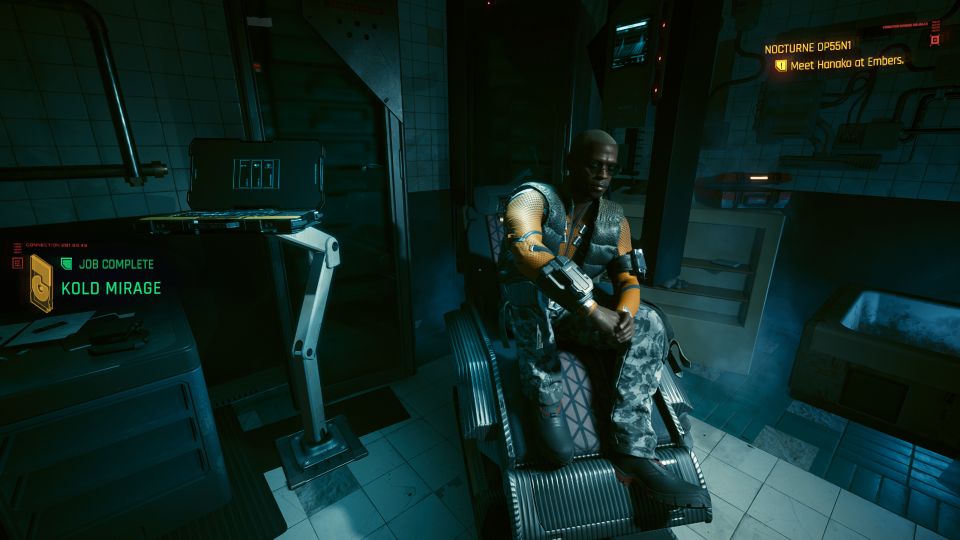 ---
Related posts:
Cyberpunk 2077: Meetings Along The Edge Walkthrough