Hole in the Sky is a main mission in Cyberpunk 2077: Phantom Liberty.
Your objective is to get to the crash site to find Myers.
Here's a walkthrough and guide of Hole in the Sky in Cyberpunk 2077.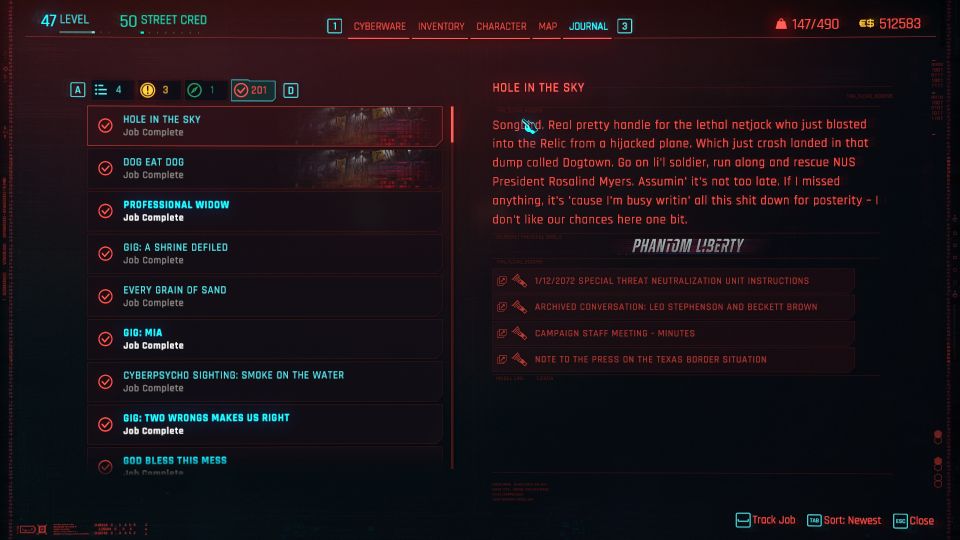 Go to the crane
As soon as you begin, you'll need to head to the crane near the crash site.
You can get a car to reach faster. When you arrive, you'll see plenty of enemies in the area and you'll need to get through them to reach the crane.
You may want to disable the turret first via a quickhack.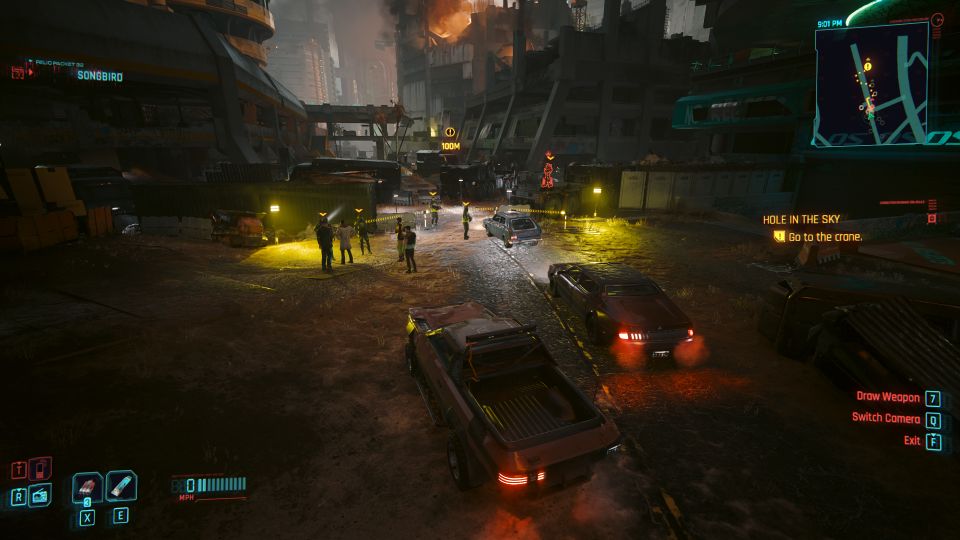 Go through the groups of enemies on the way up.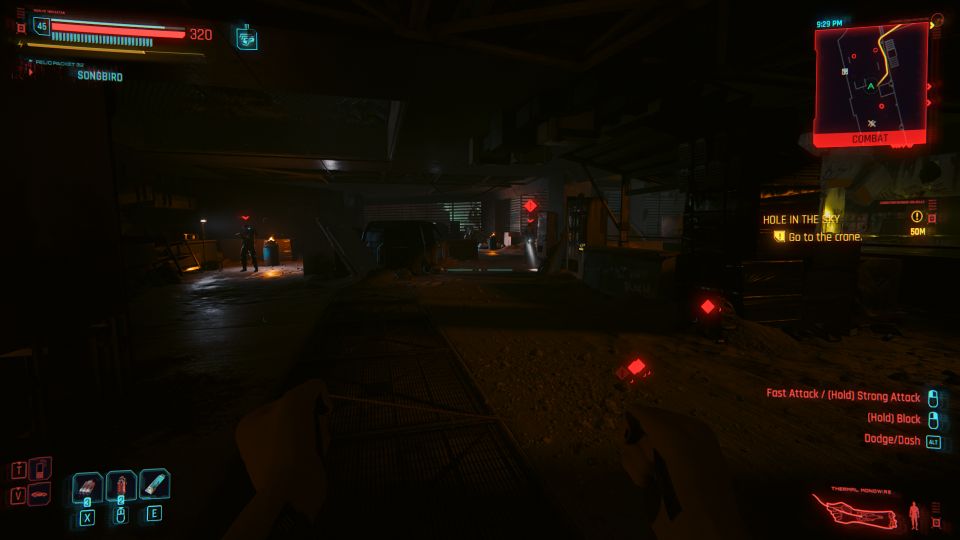 Talk to Songbird
When you reach the crane, talk to Songbird.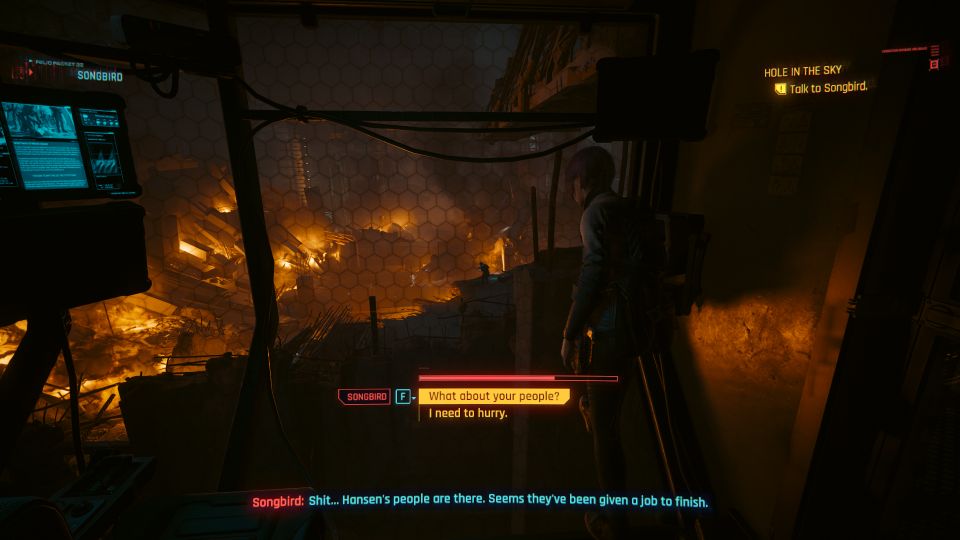 Go to the wreckage
Then, head to the wreckage. You can use the crane arm to cross over. If you fall, you can still go through.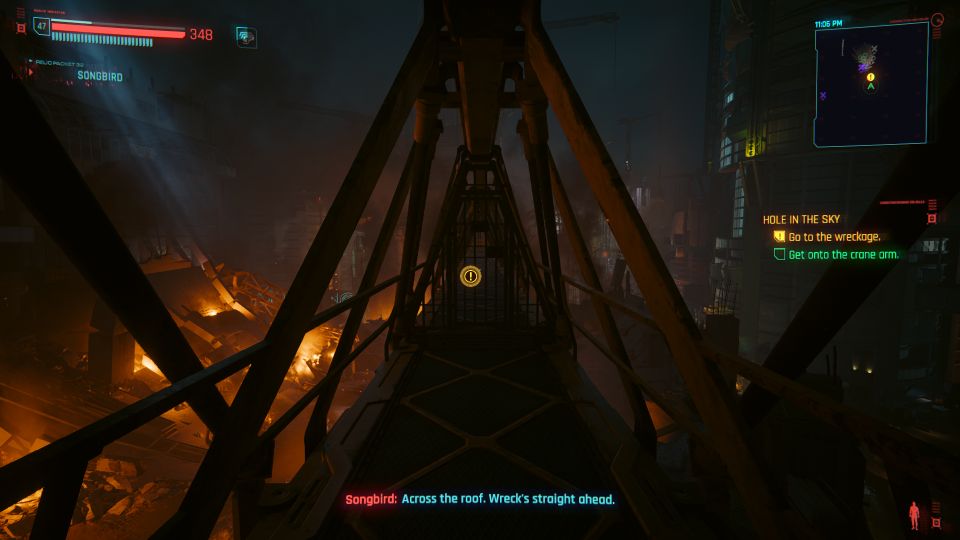 You'll face some enemies outside the wreckage.
Make your way into the plane.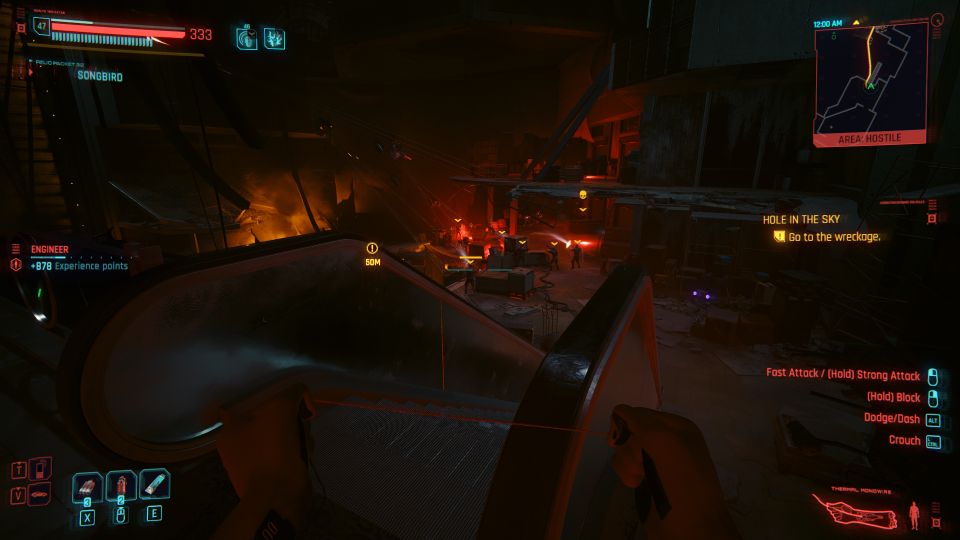 Find Rosalind Myers
You'll have to look for Rosalind Myers inside the plane. Go towards the half-opened door and open it.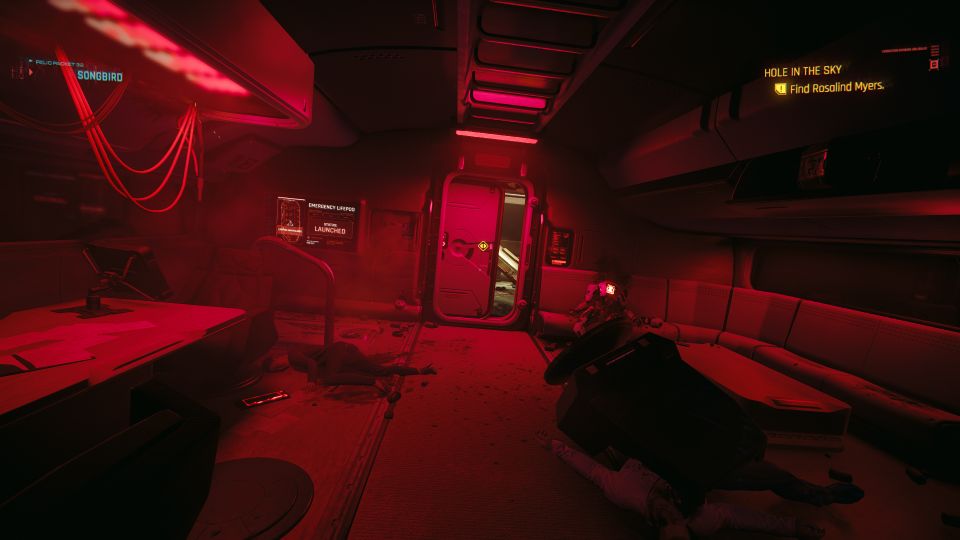 Myers will first attack you thinking you're an enemy.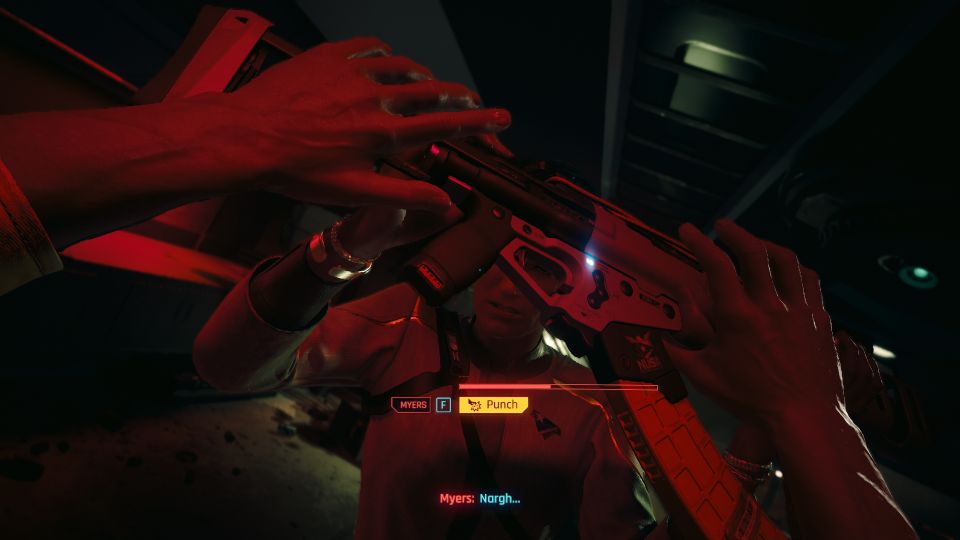 Defeat the attackers
After the brief introduction, you'll need to defeat the attackers outside the wreckage. There'll also be enemy reinforcements after the first wave of enemies.
The mission ends here.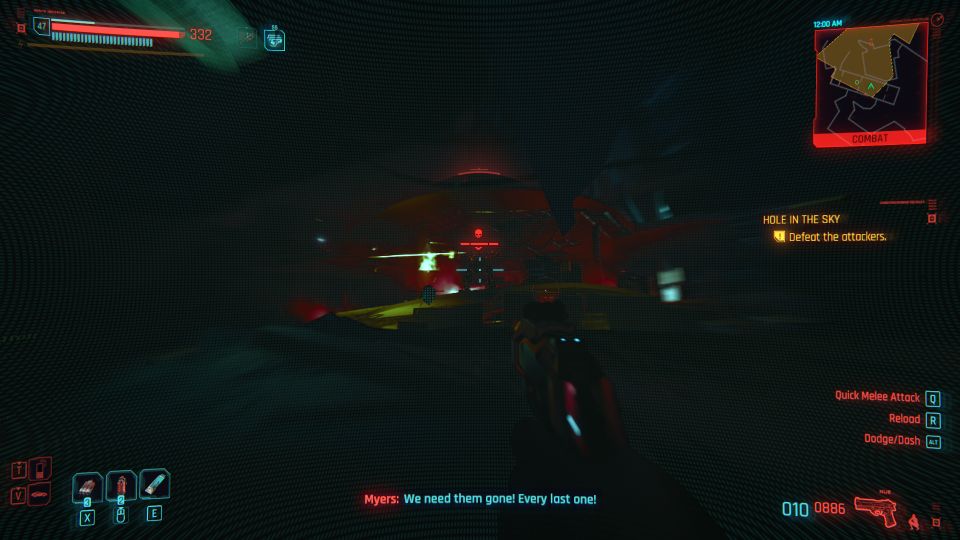 ---
Related posts:
Cyberpunk 2077: Dog Eat Dog Walkthrough & Guide