Ruin B-02 is one of the earlier ruins in the Banges region of Tower of Fantasy.
This ruin is located very close to Banges Dock where you'll be during the story mission.
Here's a walkthrough and guide of Ruin B-02 in Tower of Fantasy.
To begin, head to Ruin B-02 which is just west of Banges Dock.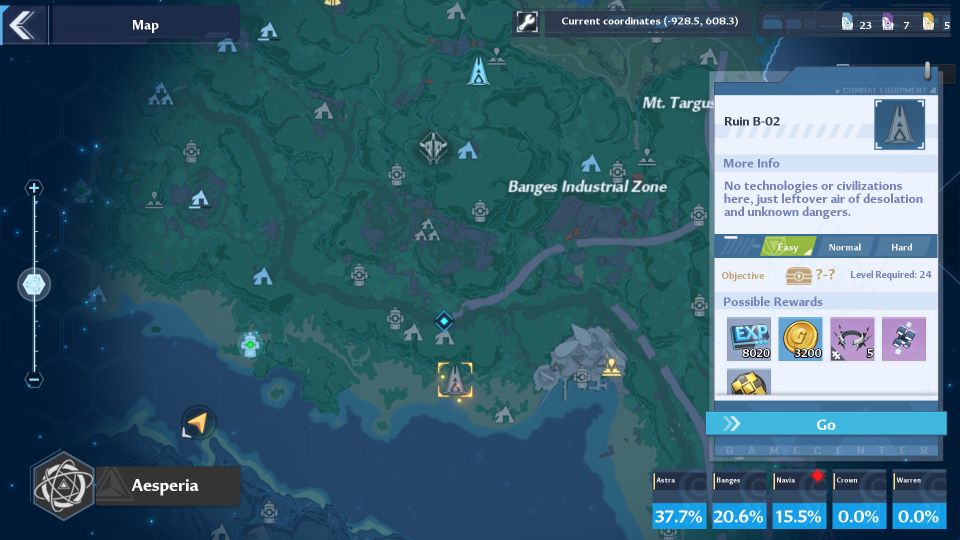 Defeat the enemies
As soon as you enter, you will see a group of enemies. Take them all out first.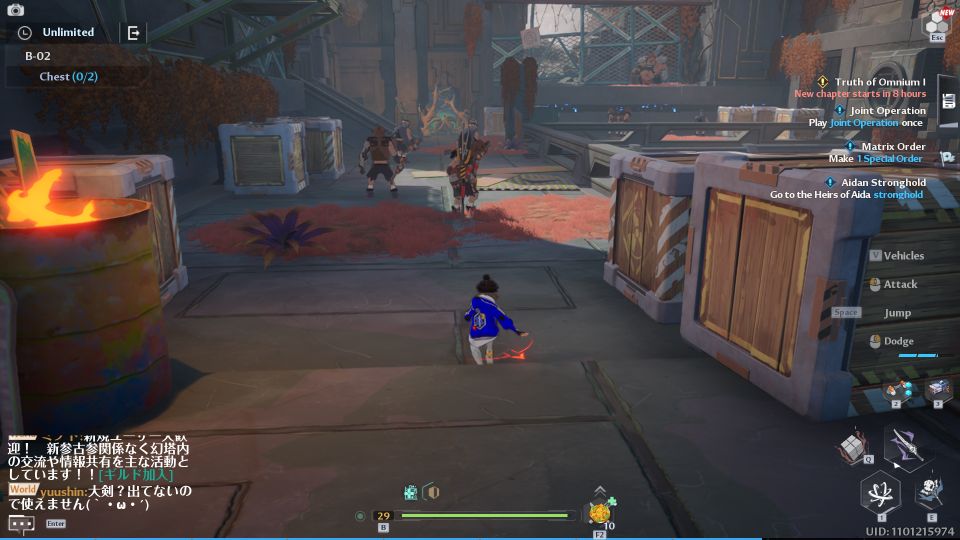 Get the first chest
The first chest is hidden behind vines.
Just use any fire attack to melt the vines and claim the chest.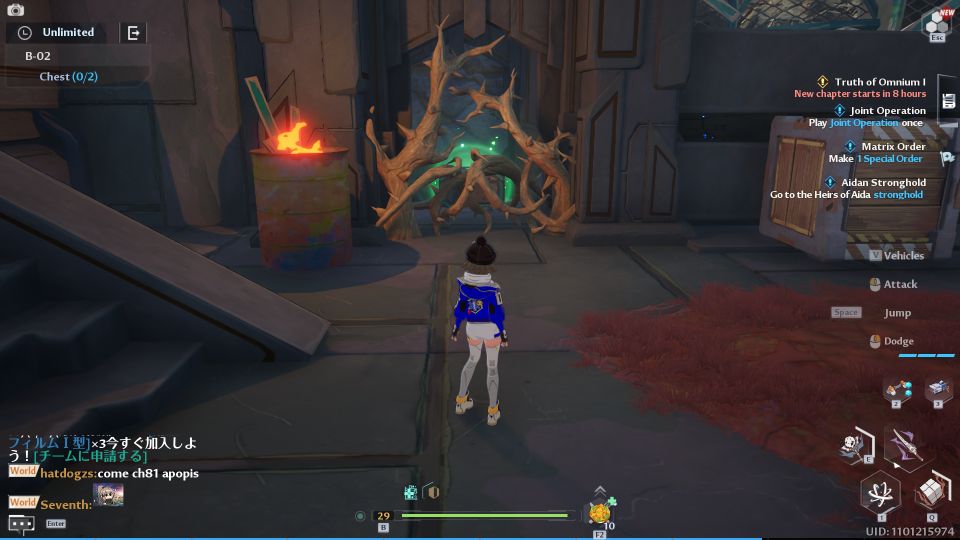 Get the second chest
To get the second chest, jump down to the lower floor where you'll see some enemies roaming.
Take out the enemies and you'll find the second chest inside a shelter.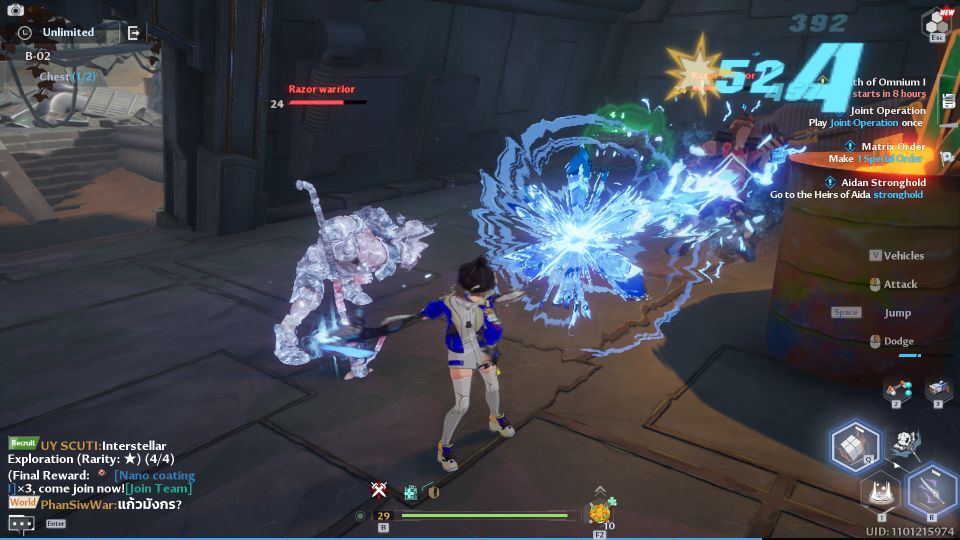 Open the door
Now, go back up to where you came from.
You'll see that the door is locked. Throw the cube onto the red button to open the door.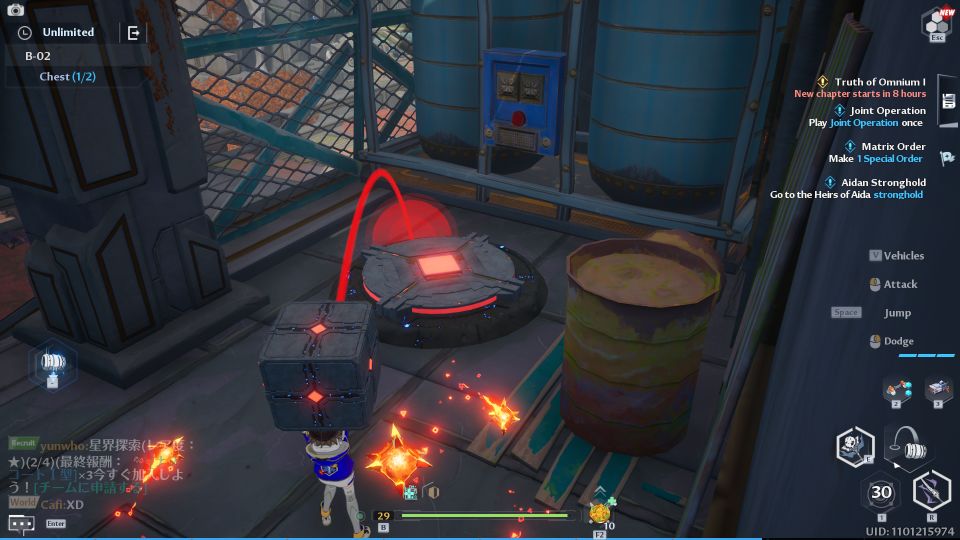 Continue ahead.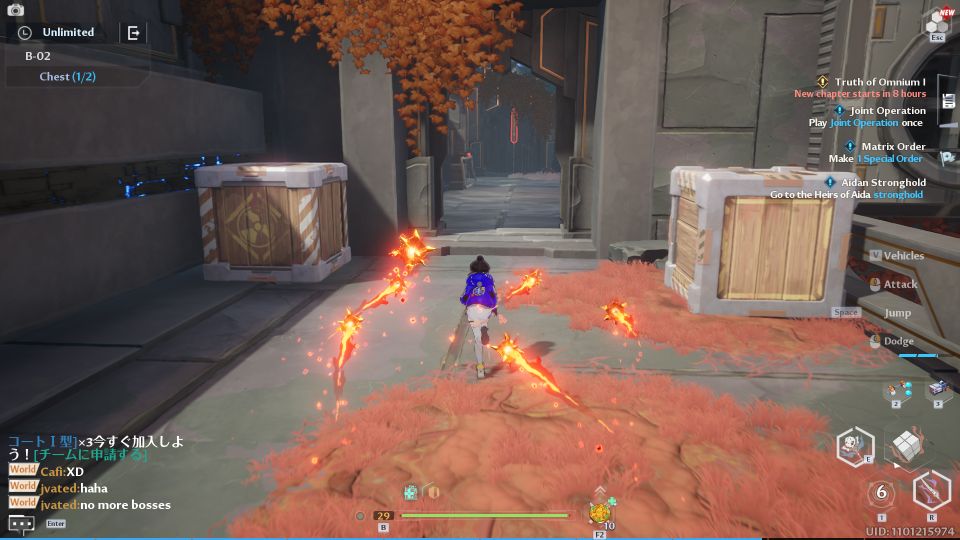 Two cubes for the door
You will then reach another area where you need to place two cubes on two buttons to open a single door.
You should see vines on your left and right.
Destroy the one on the left first and kill the enemy.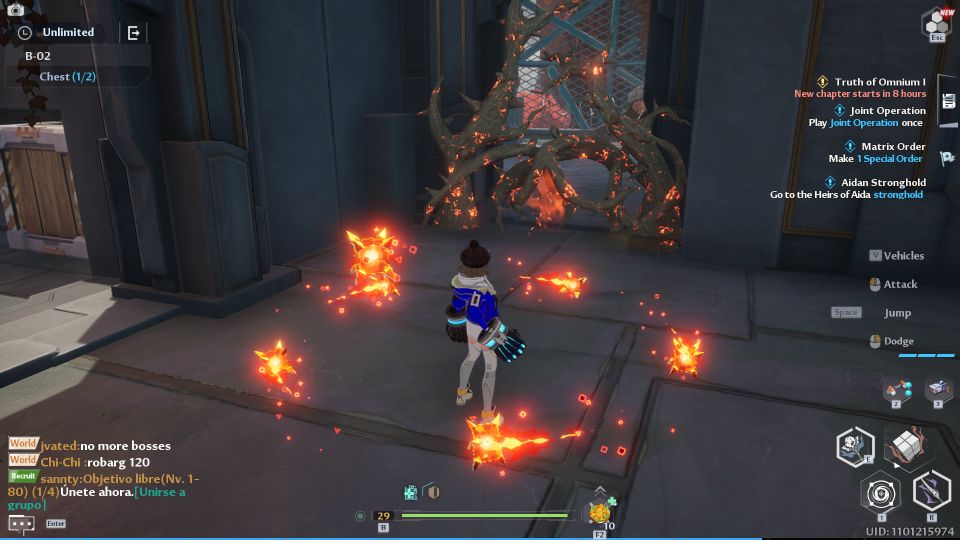 Grab the cube inside and bring it out.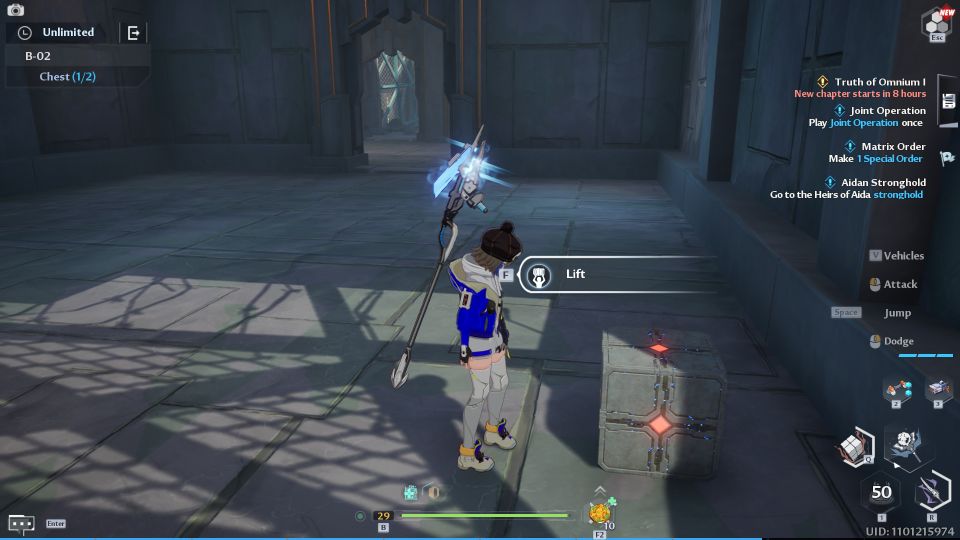 Destroy the vines on the right side.
Bring the cube and place it on the red button inside the room. This will unlock another set of doors.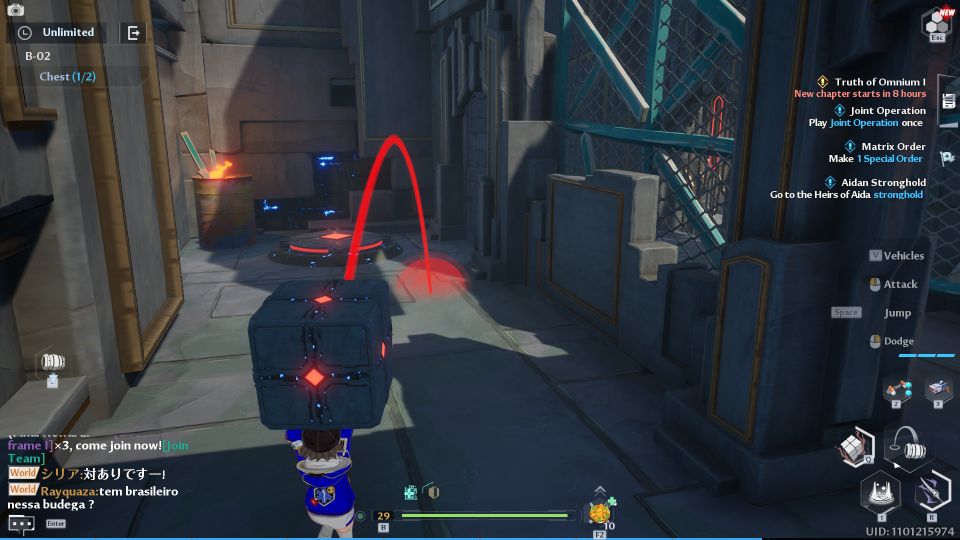 Inside, you will find yet another cube.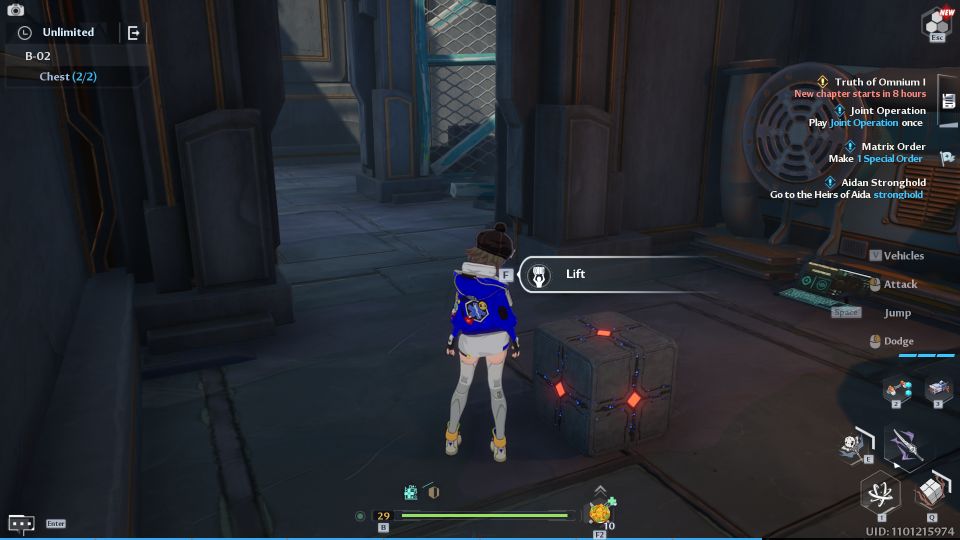 Now, bring both of the cubes out and place them on the two buttons.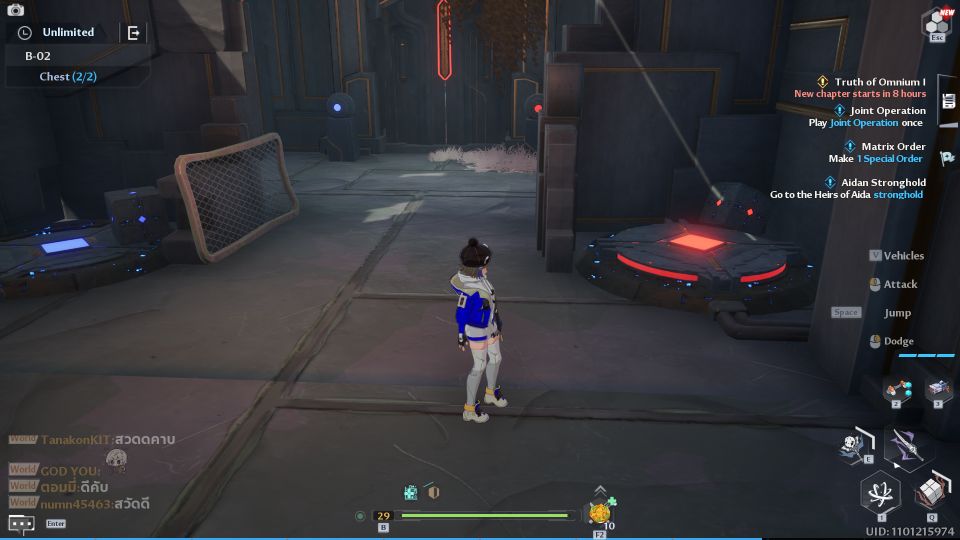 Defeat the Minotaur
Finally, you have to defeat the Minotaur.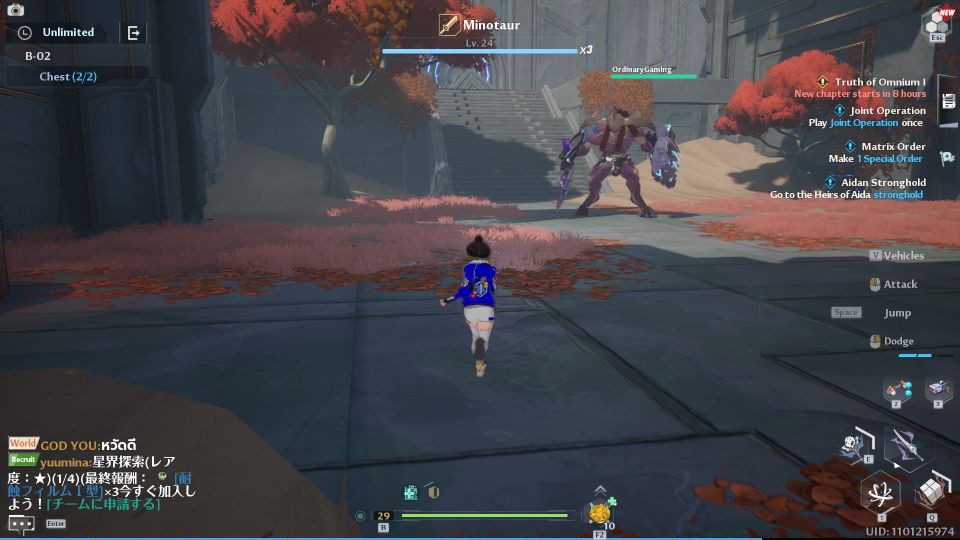 The ruins is cleared once you exit.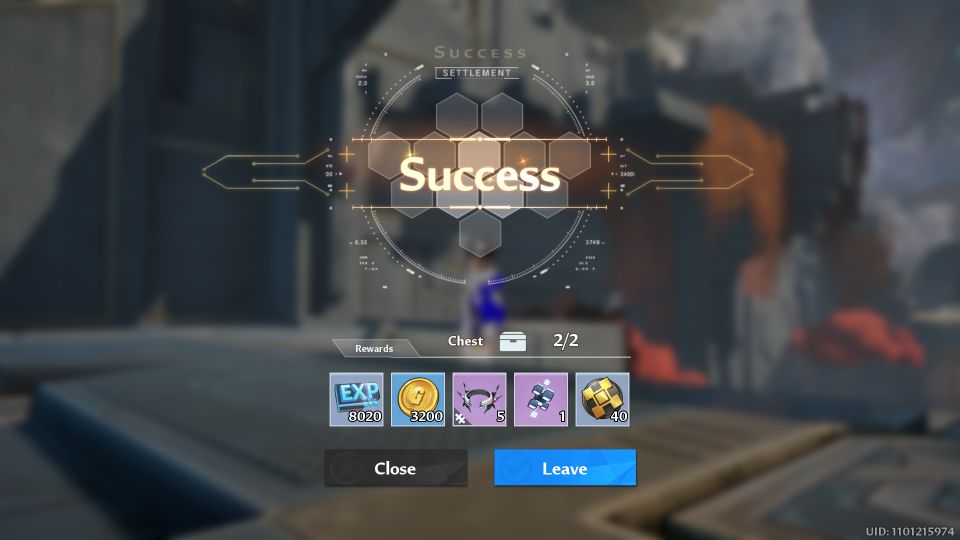 ---
Related posts:
Tower Of Fantasy: Where To Find Portunid (Location)