The Kevin Konundrum is a side mission that begins in Sanctuary after leaving Pandora the first time.
The mission is to get rid of the Kevins (brought by Claptrap) on the ship.
This is a brief walkthrough of The Kevin Konundrum in Borderlands 3.
Recommended level: 21 and above.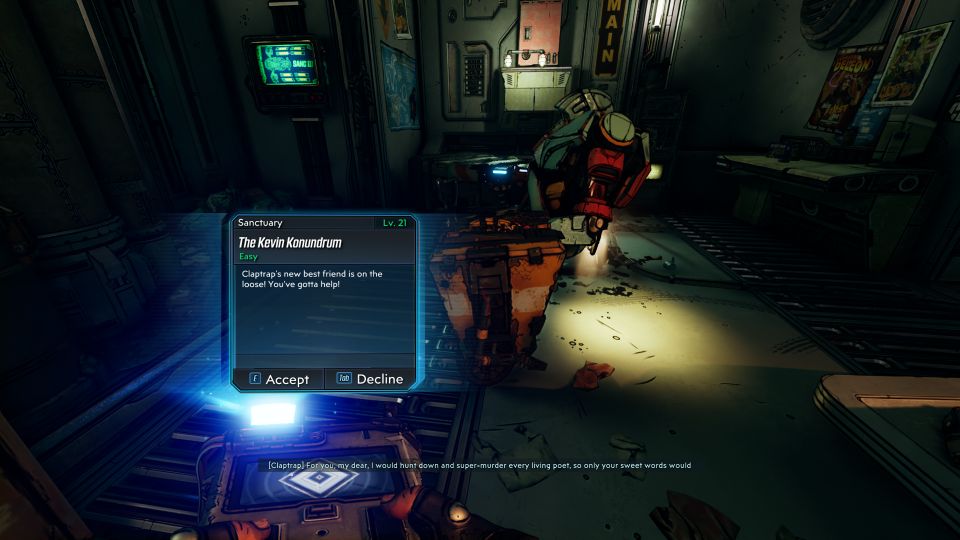 Take freeze gun
Your first objective is to get the freeze gun from the locker.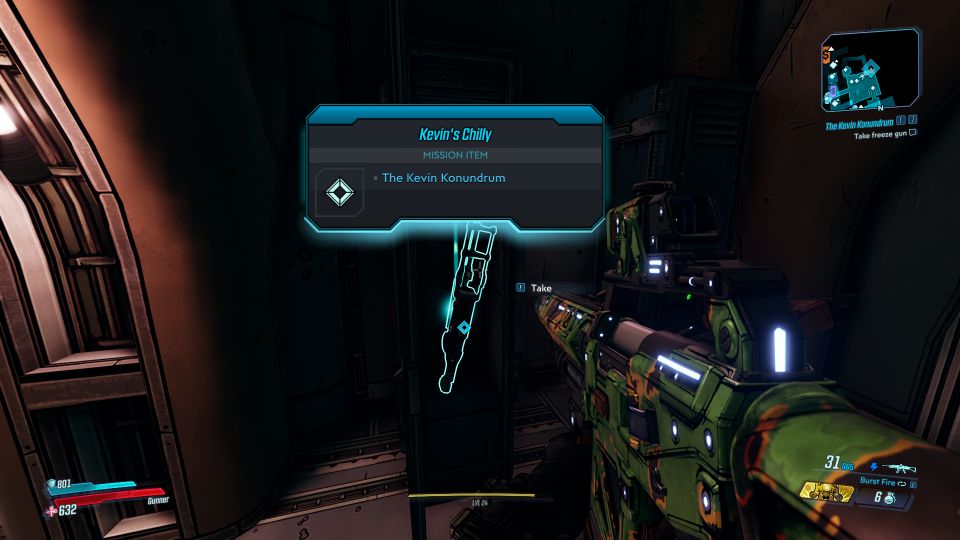 Freeze and pick up Kevin
Go to the creature named Kevin and use the gun on it.
Once it's frozen, pick it up.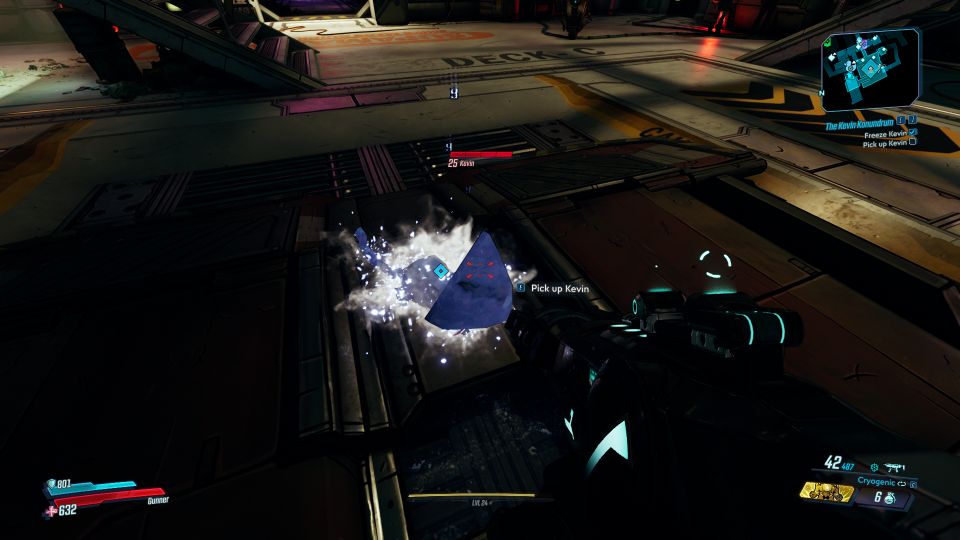 Freeze and capture Kevins
There'll be a new objective where you have to find six Kevins to freeze and capture.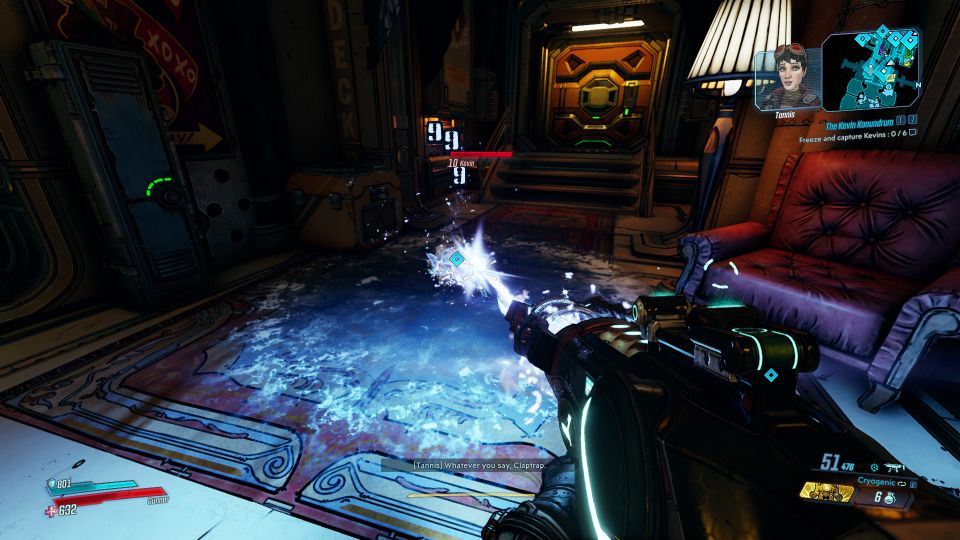 Dispose of Kevins
Once you're done, dispose them all off the ship using the device at the window.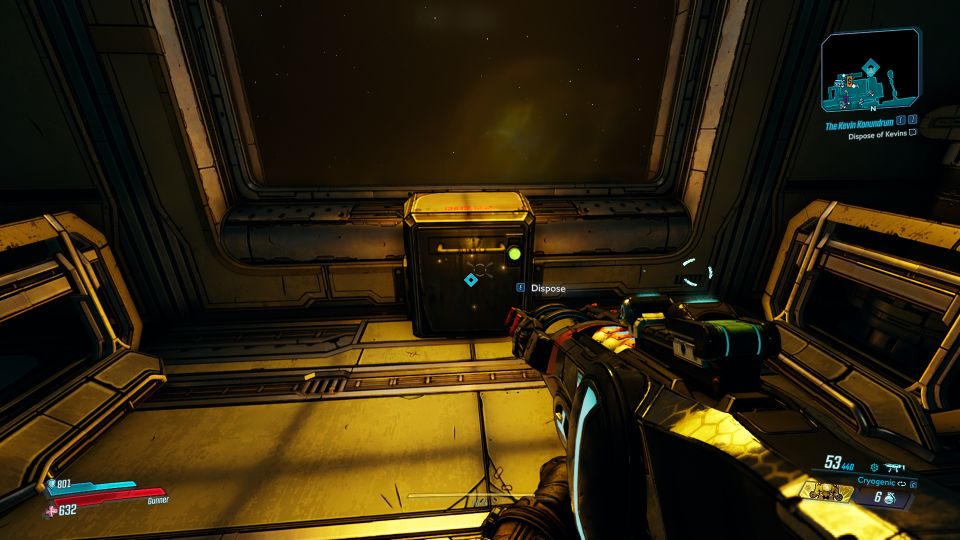 The mission completes after speaking to Tannis. You will earn cash for this mission.