The Homestead (Part 2) is a side mission that is available in Pandora the 2nd time you're around.
The mission is to help Ma Honeywell resolve the issue at her spring, and rescue Pa.
Here's a walkthrough of The Homestead (Part 2) in Borderlands 3.
Recommended level: 26 and above.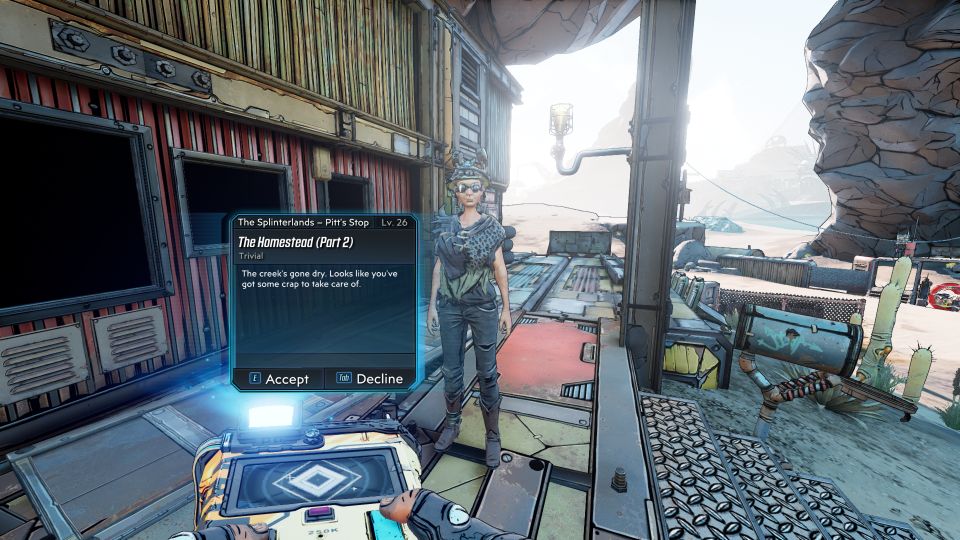 Go to the spring
Head to the spring. You'll reach a gate first. Use the button to open the gate.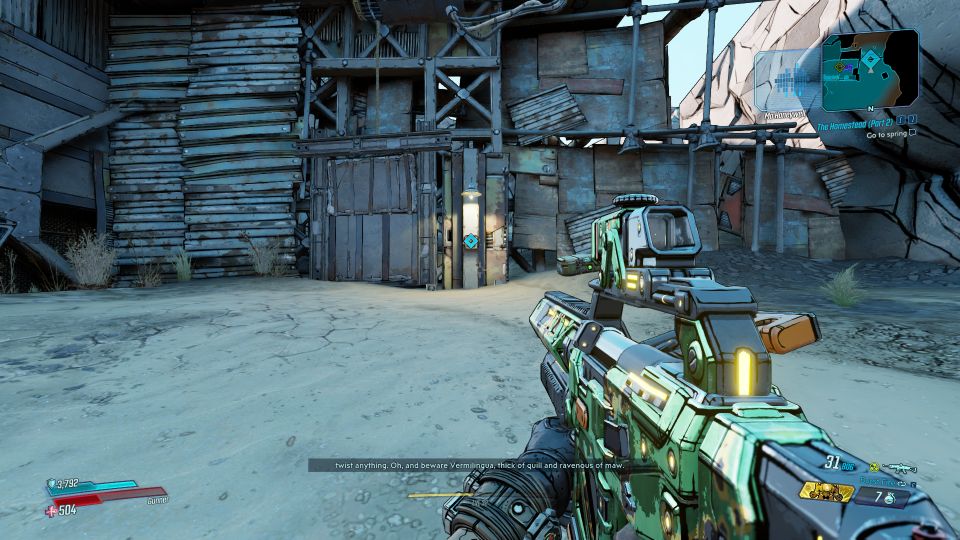 Kill Vermilingua
You'll come across plenty of skags on the way to the spring.
Once you're at the spring, deal with the elite skag named Vermilingua.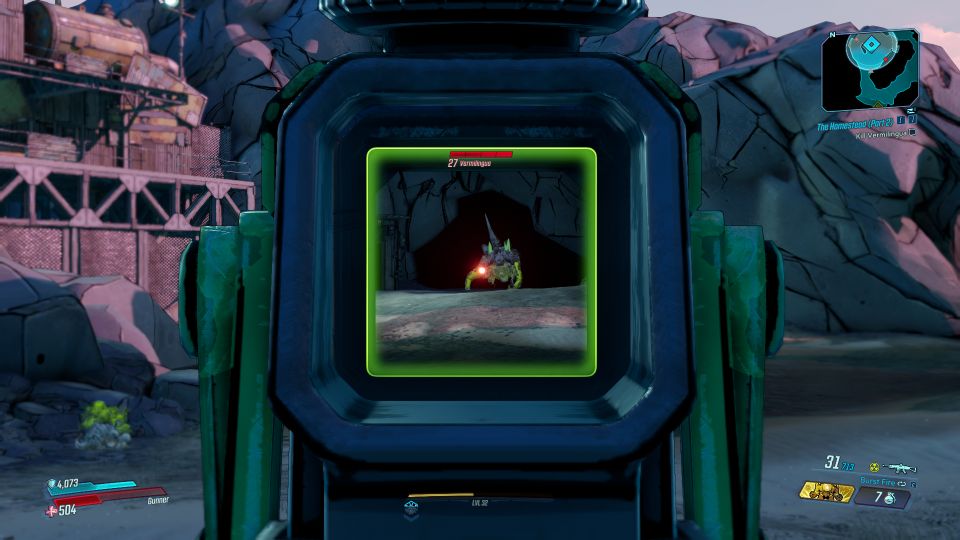 Killing Vermilingua will result in Pa coming out of its body.
Revive Pa
Go to Pa and resurrect him.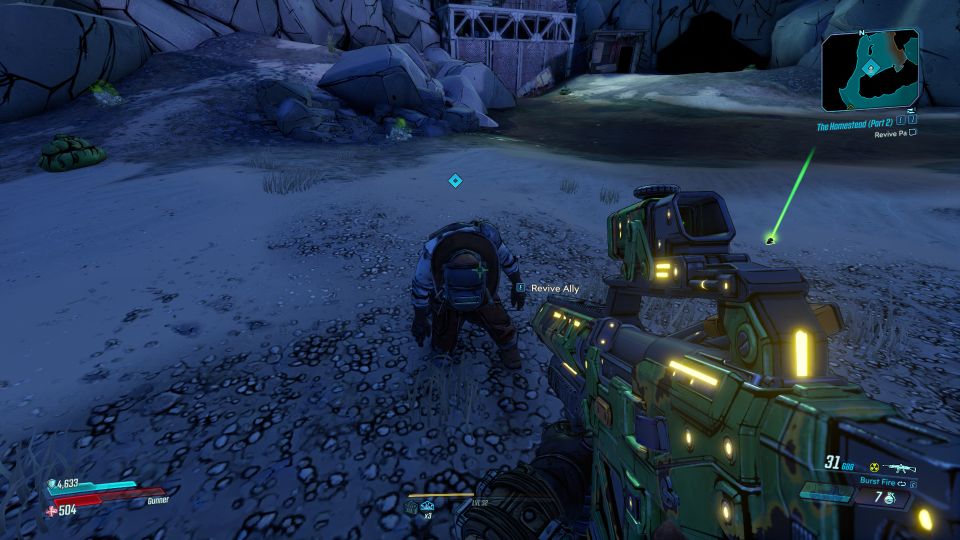 Search poop for explosives
You'll need to find explosives that are inside some of the poop (glowing red).
Destroy the poop and some of them will drop explosives. Find 3 explosives in total.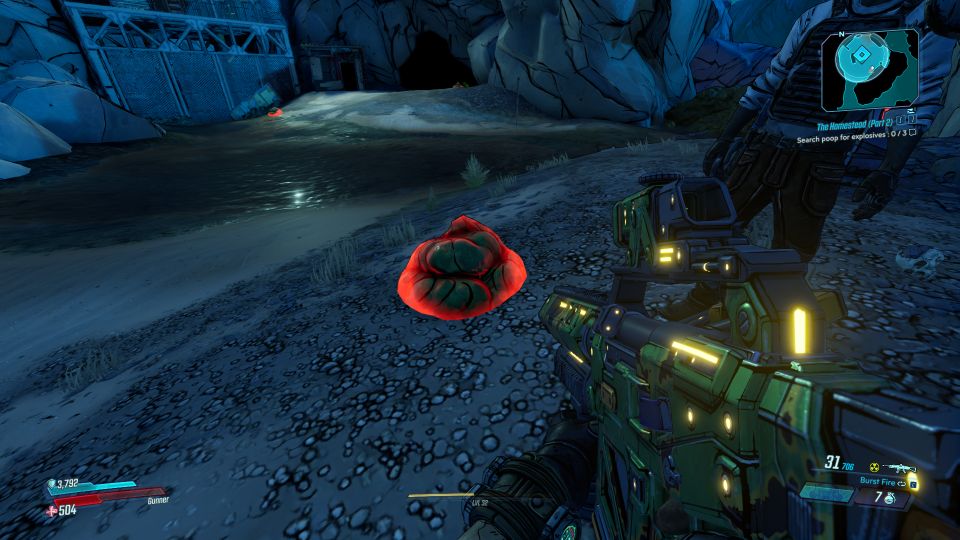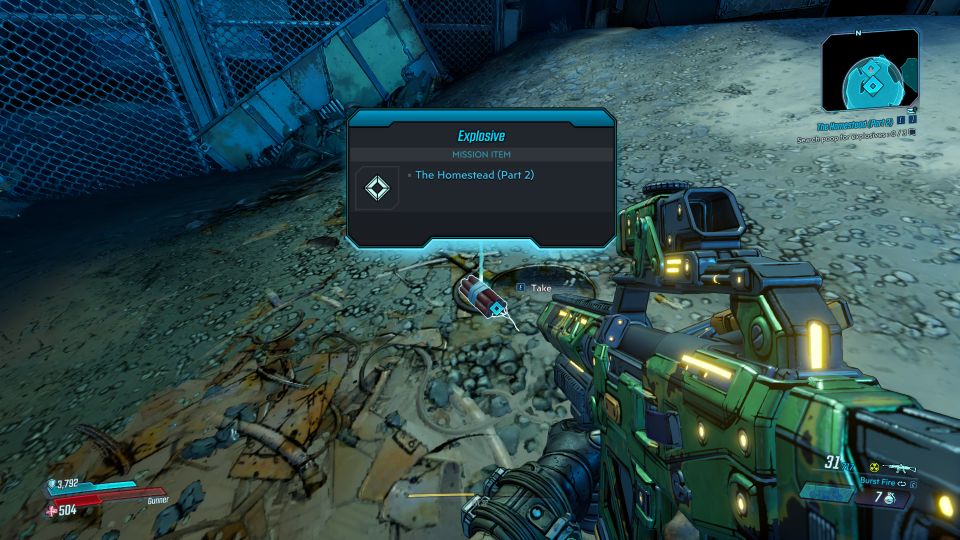 Place explosives on the massive sludge
Put the explosives on the sludge that's blocking the water. Place all 3 explosives.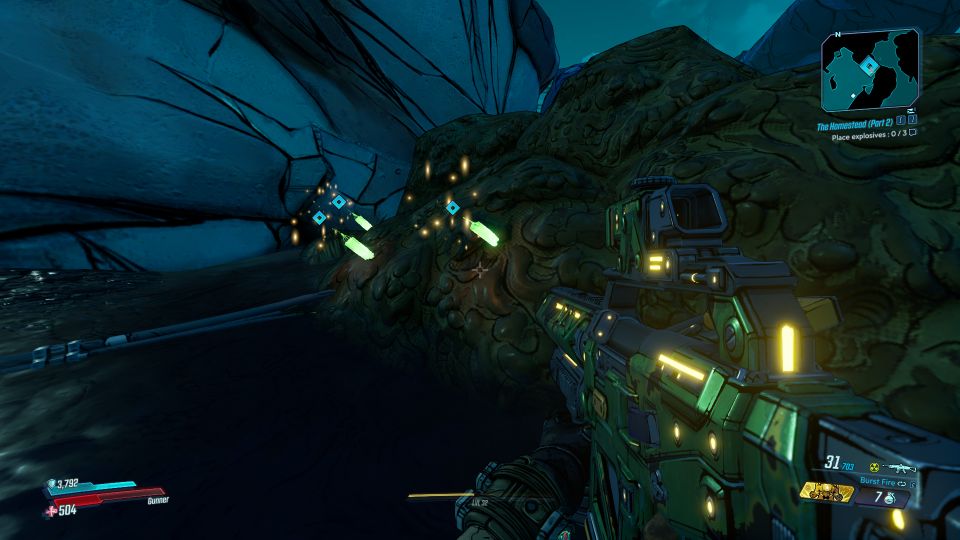 Use the detonator nearby to detonate the explosives.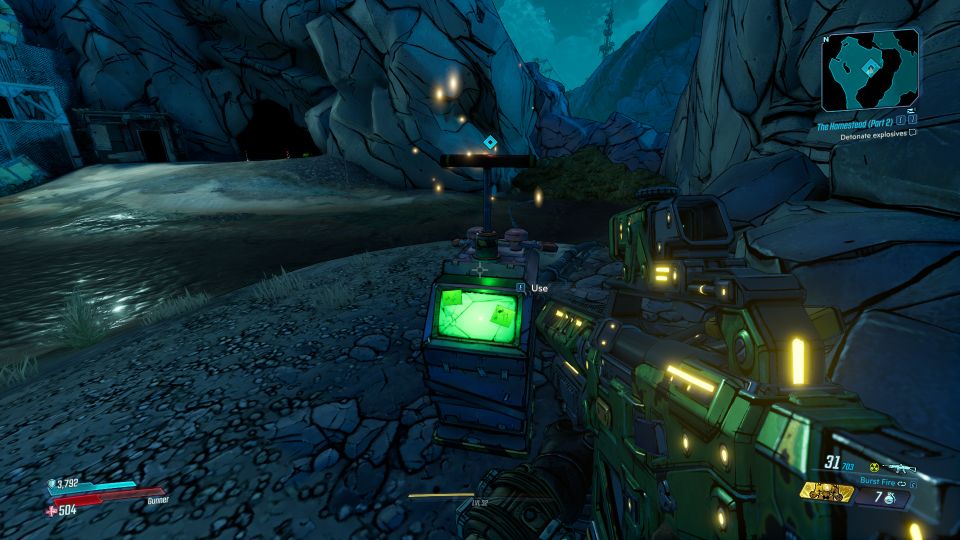 Return to Ma
Go back to Ma Honeywell to report that Pa is found and the spring issue is resolved.
The mission ends here and you will earn some cash.