Swamp Bro is a side mission you will find in Eden-6 of Borderlands 3.
The mission is to 'taste the danger' with Chadd who loves doing dumb stuff.
This is a brief walkthrough of Swamp Bro in Borderlands 3.
Recommended level: 23 and above.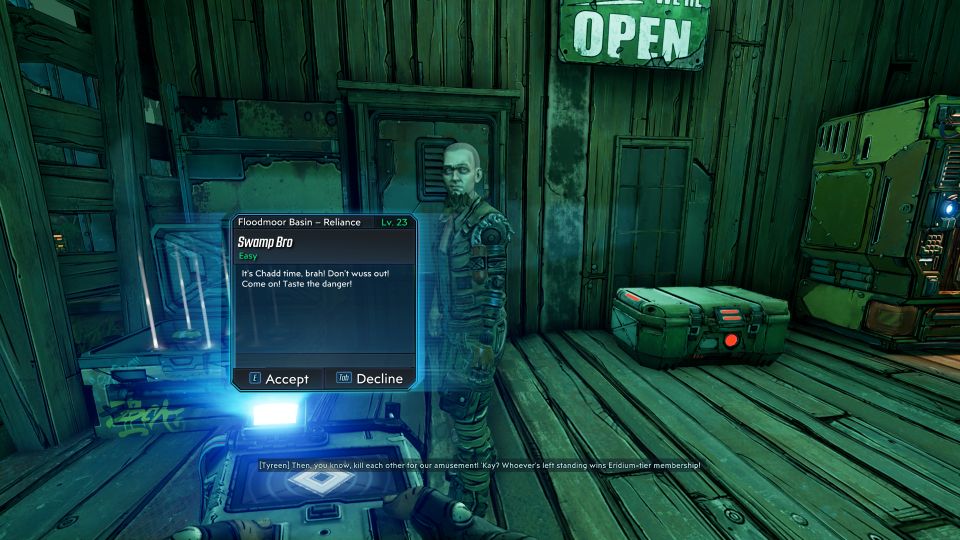 Kill Grogs
Your first objective is to help Chadd kill some Grogs and pick up their guts.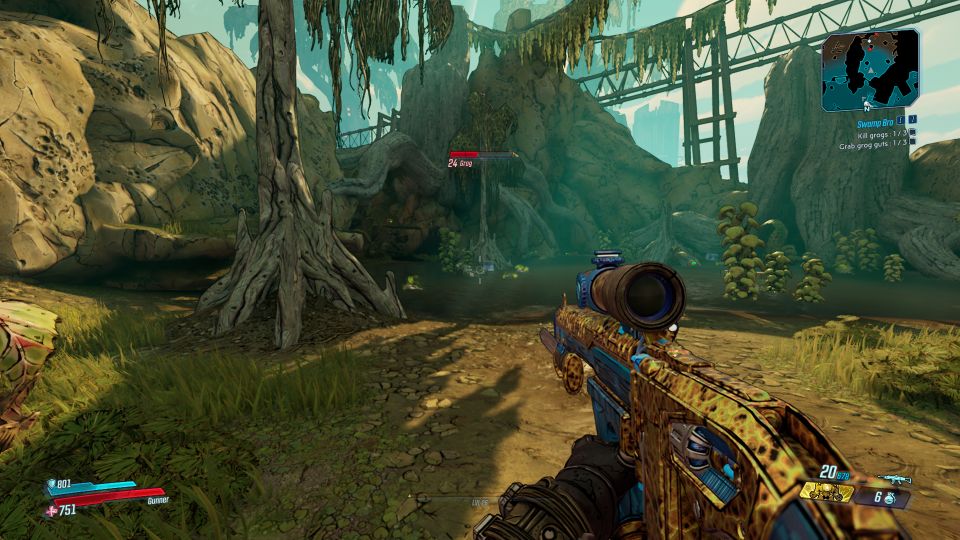 Get at least 3 Grog guts and give them to Chadd. He'll be waiting where the Grogs are.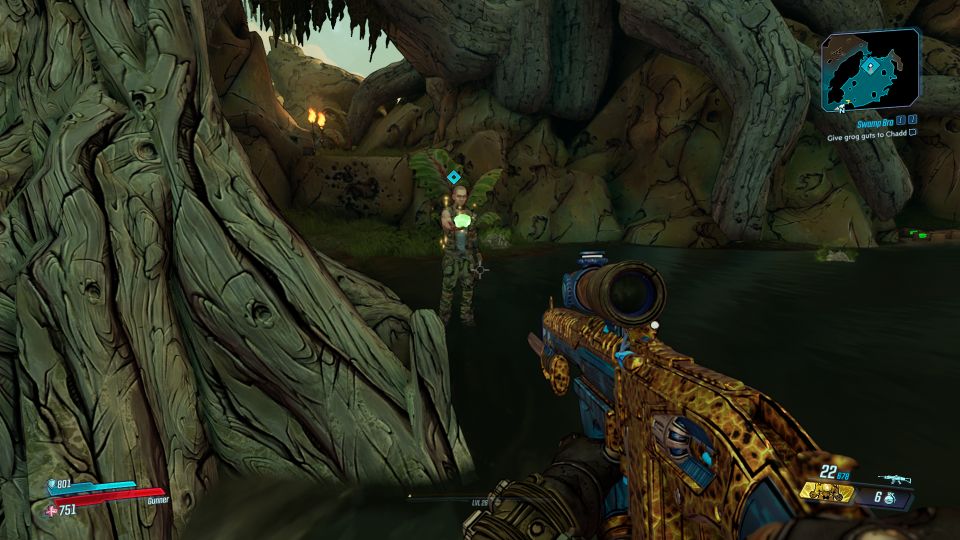 Follow Chadd to kill Ravagers
After getting rid of the Grogs, follow Chad to the next area.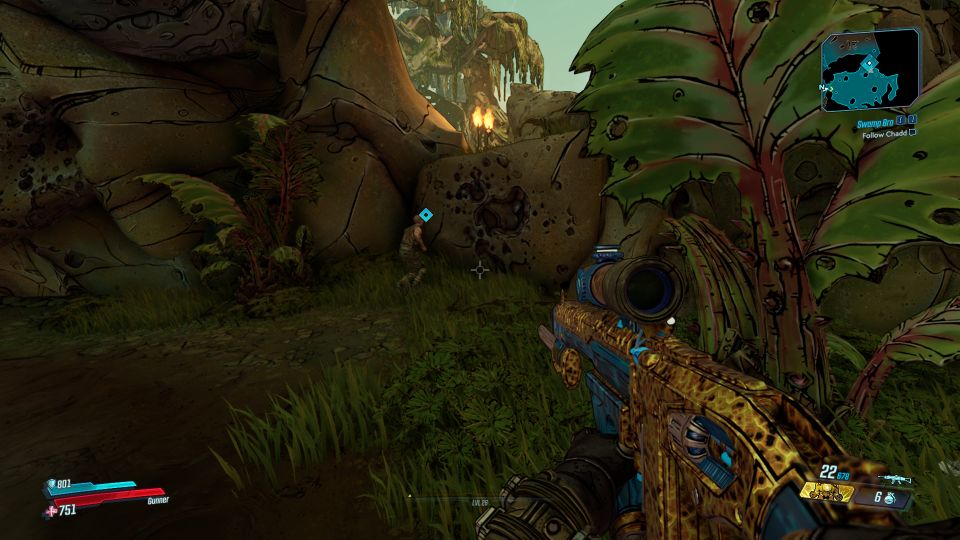 Kill the Ravager.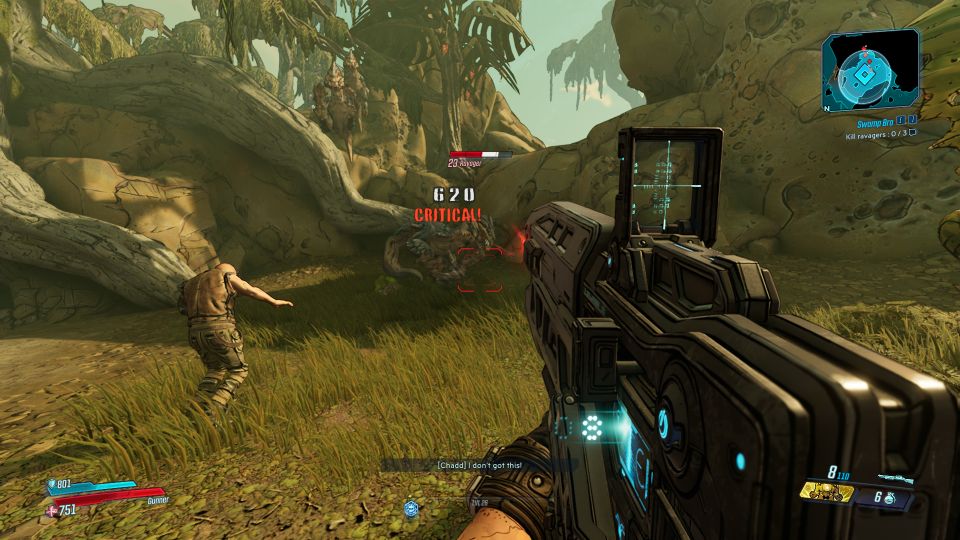 Chadd will be injured and you'll need to revive him.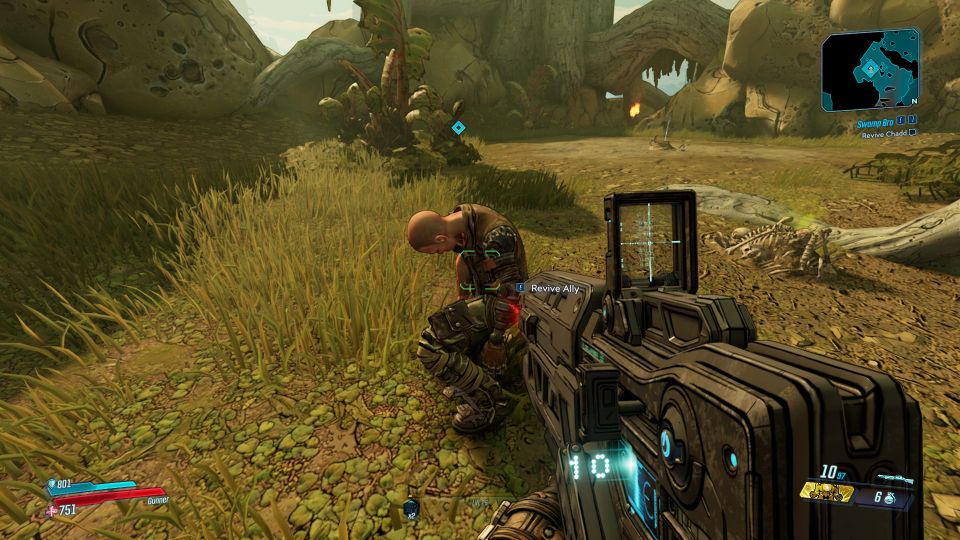 Answer the call of danger
Continue following Chadd until he stops. He'll ask you to answer the call of danger.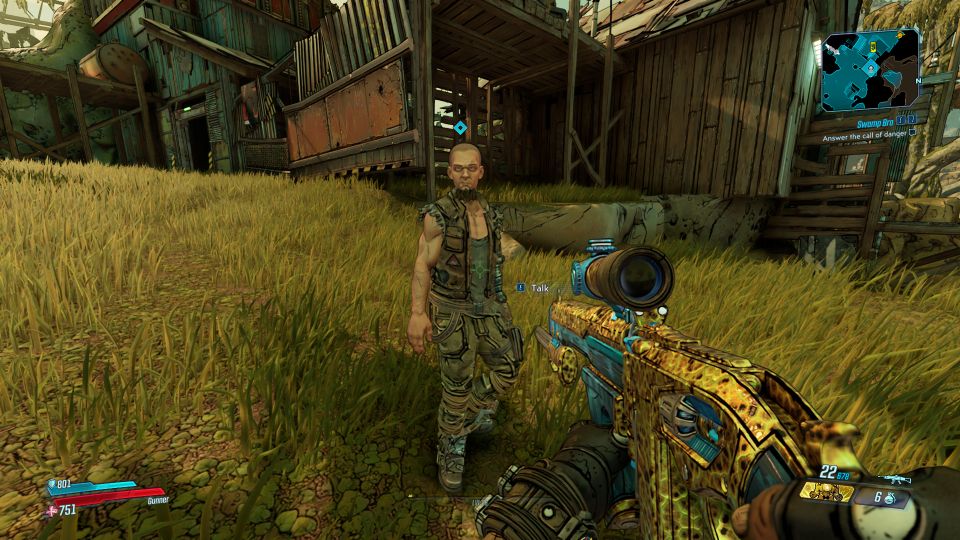 Head to the Lover's Leap which is essentially a small platform. Jump all the way down following Chadd.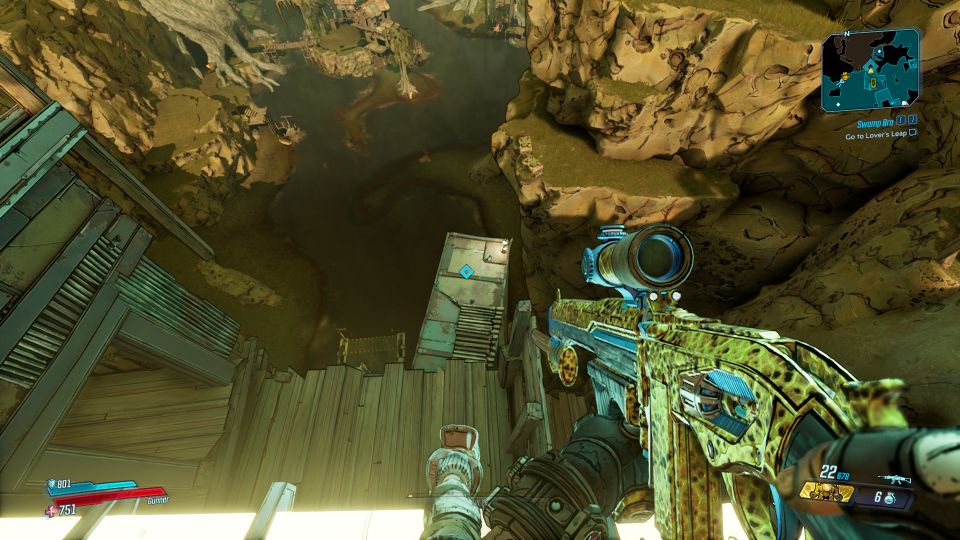 You need to revive Chadd again.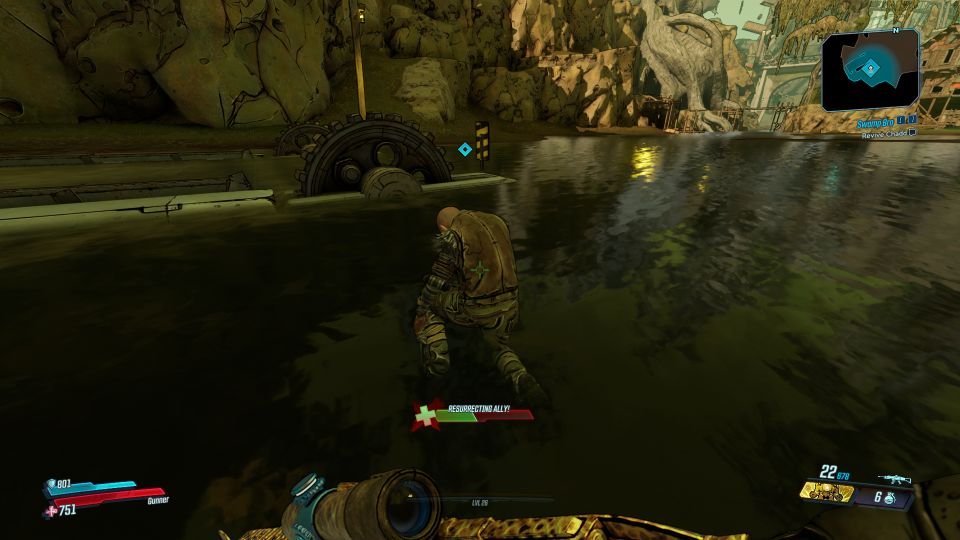 Gather fuel cans
Next, he'll ask you to gather 3 fuel cans to power the elevator.
There'll be COV members in the swamp area.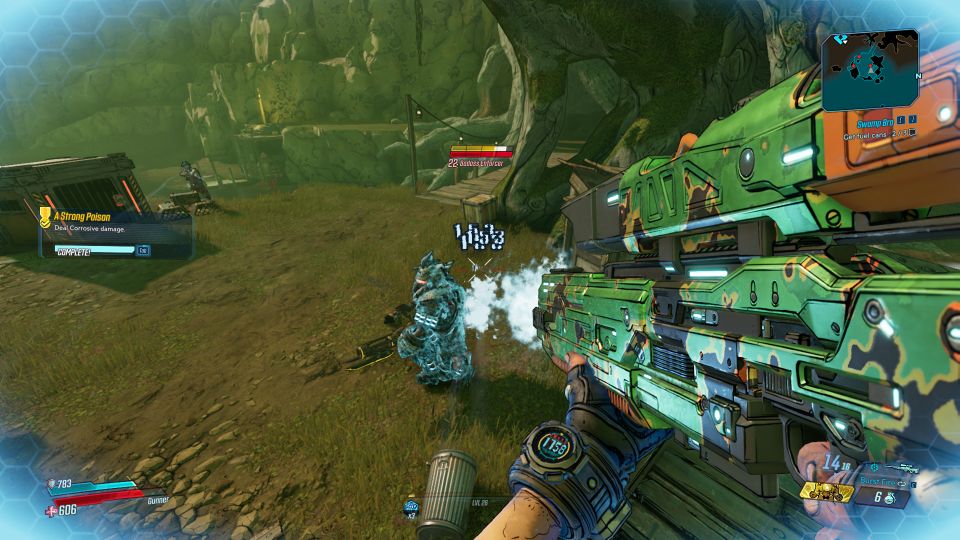 Pick up the 3 fuel cans. You can find the first at this creature's dead body.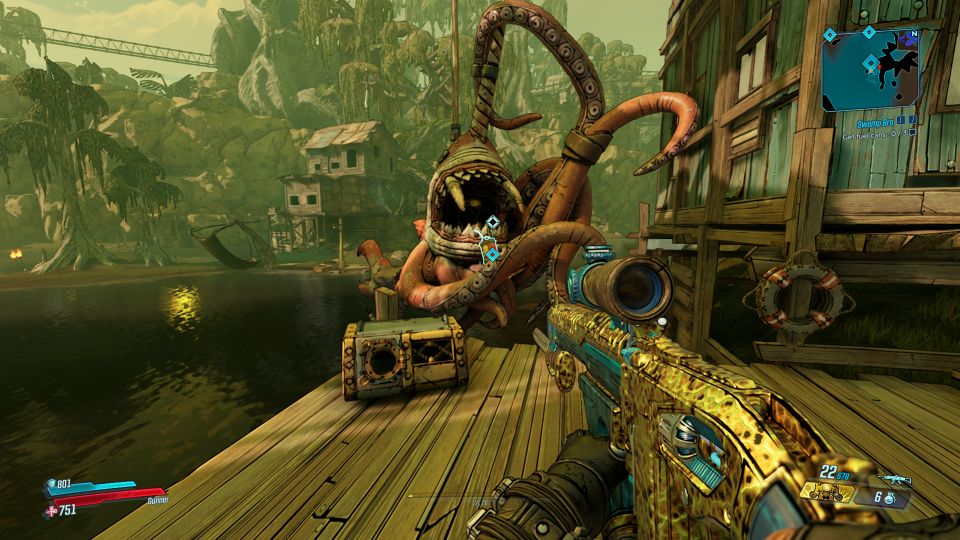 Attach fuel cans to boosters
Head back to the elevator to attach the 3 fuel cans.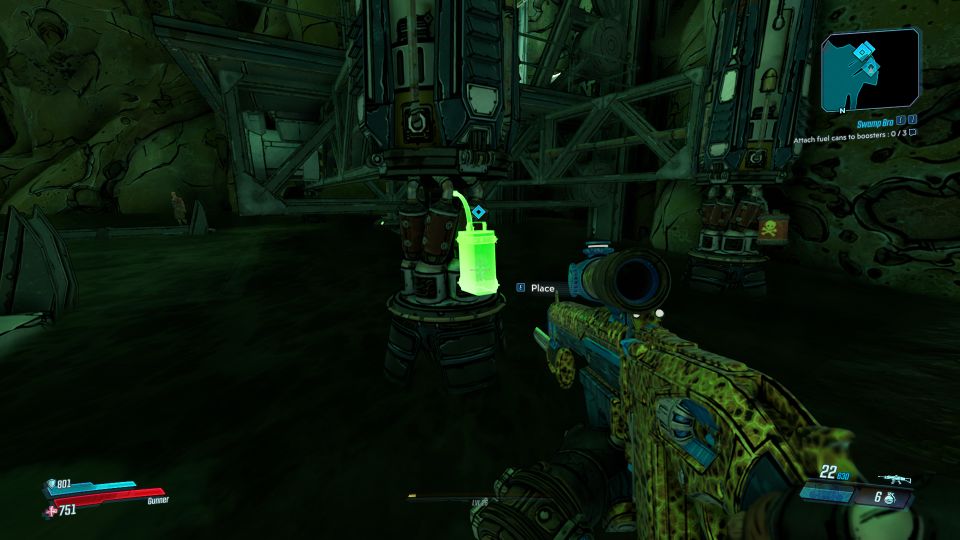 Shoot igniter
To launch the elevator up, shoot the igniter. Chadd will be waiting on the elevator.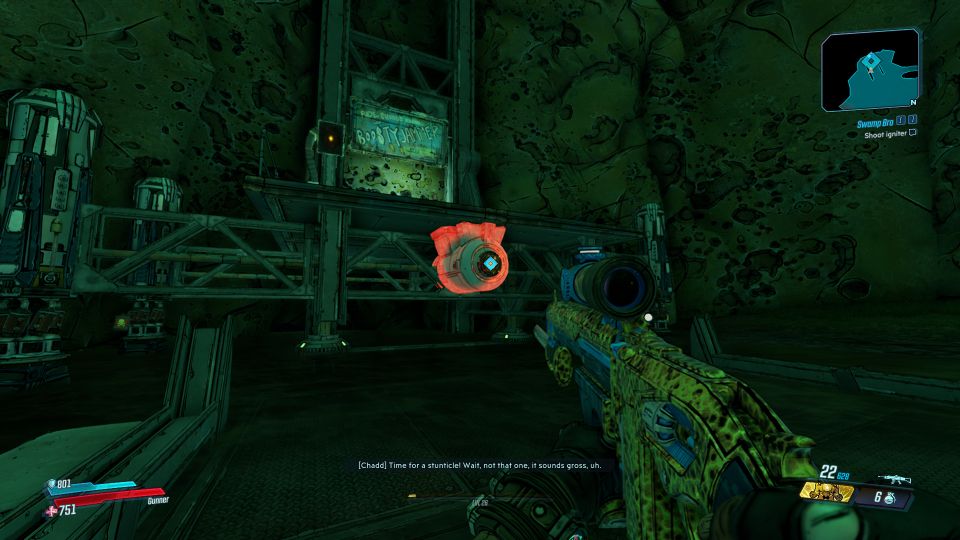 As expected, he flies all the way to the sky and probably dies.
Get Chadd's righteous loot
Go back to Chadd's place to pick up his loot. You'll find a weapon inside.
The mission ends here.