Fire in the Sky is a side mission you will find in Nekrotafeyo of Borderlands 3.
The mission is to commemorate Typhon's death by lighting the fireworks.
This is a walkthrough of Fire in the Sky in Borderlands 3.
Recommended level: 40 and above.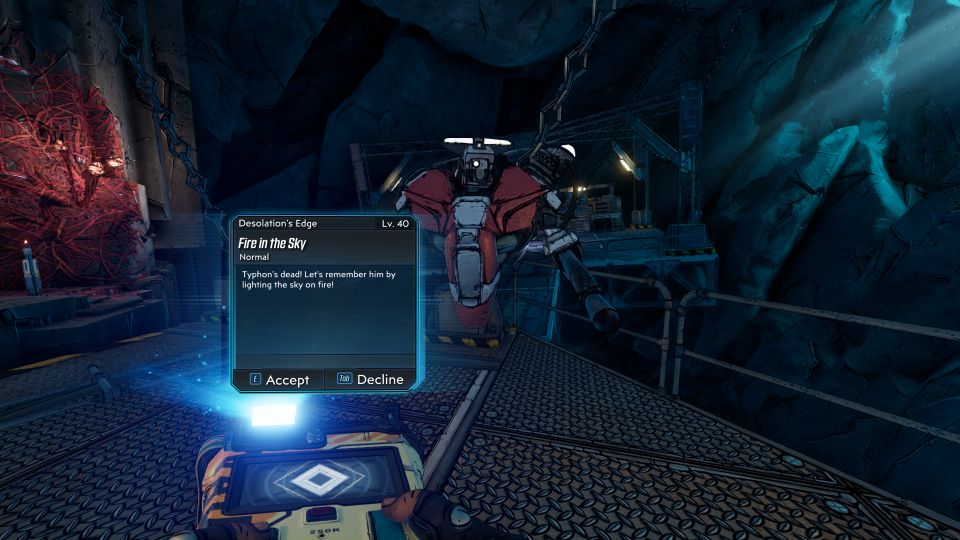 Grab rocket thrusters
First thing to do is to pick up the rocket thrusters.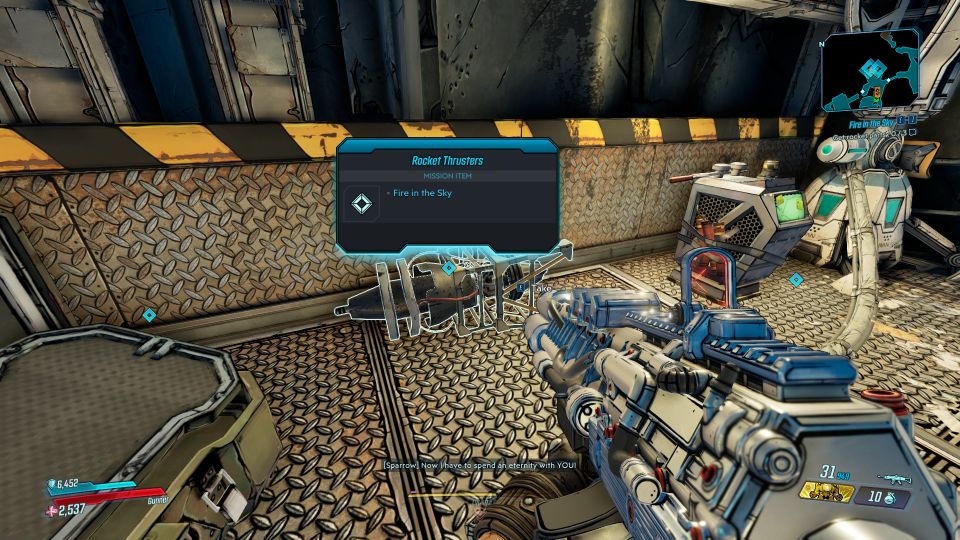 Next, take the detonator nearby.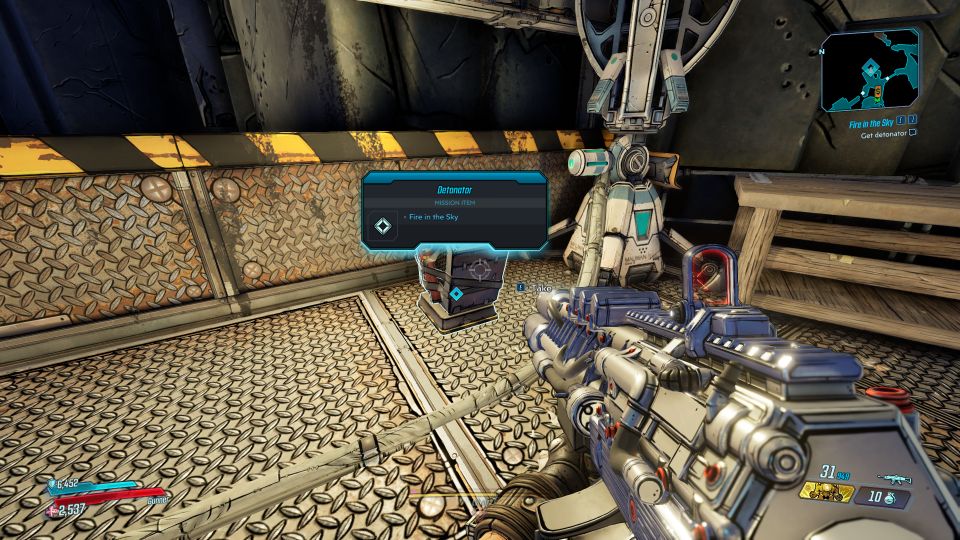 Clear Maliwan base
Head to the Old Base to clear off the Maliwan soldiers first.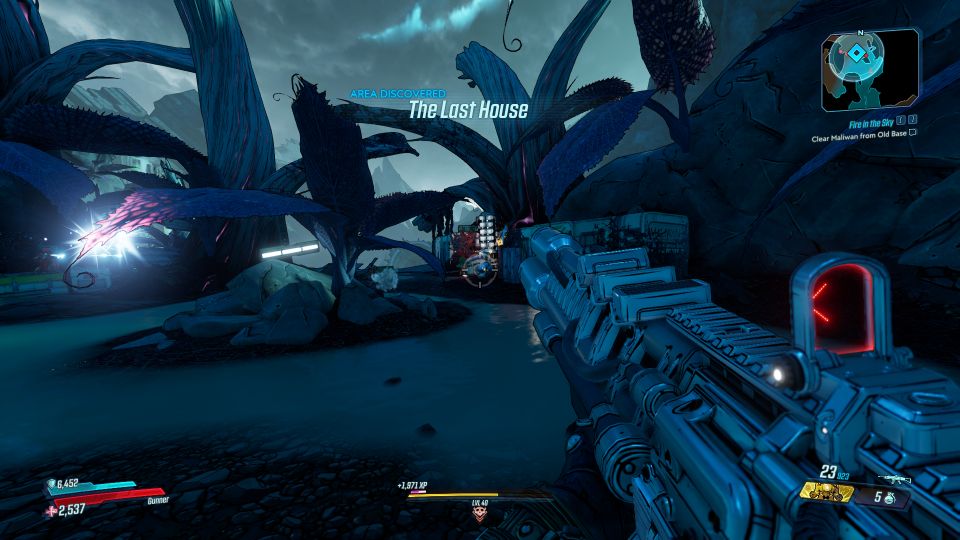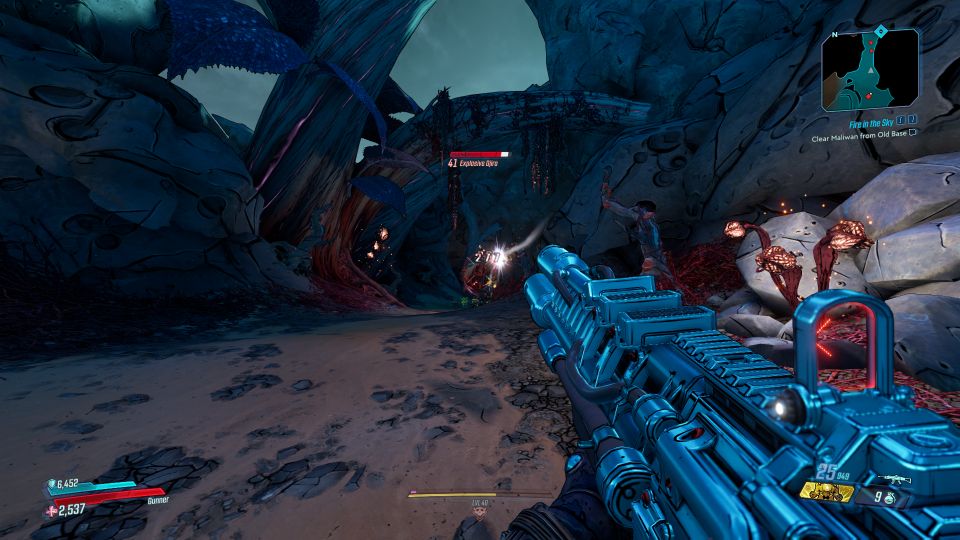 There are 3 separate areas filled with Maliwan soldiers.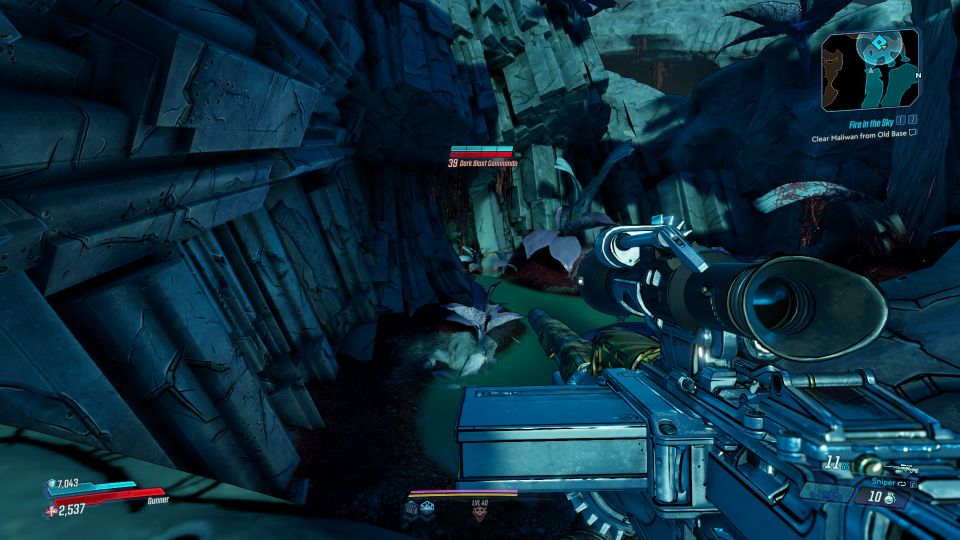 Pick up 3 ECHO logs
You'll need to take 3 ECHO logs. The first one is dropped by the Maliwan soldiers at the last part of the Old Base.
The second one is on the high platform. Shoot at it for the ECHO log to drop.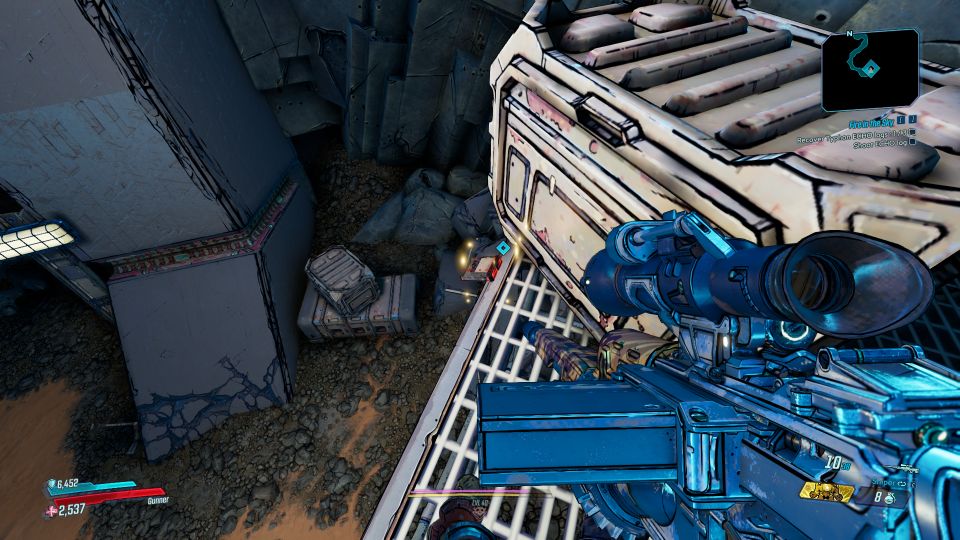 The last ECHO log is with the Omega Mantacore.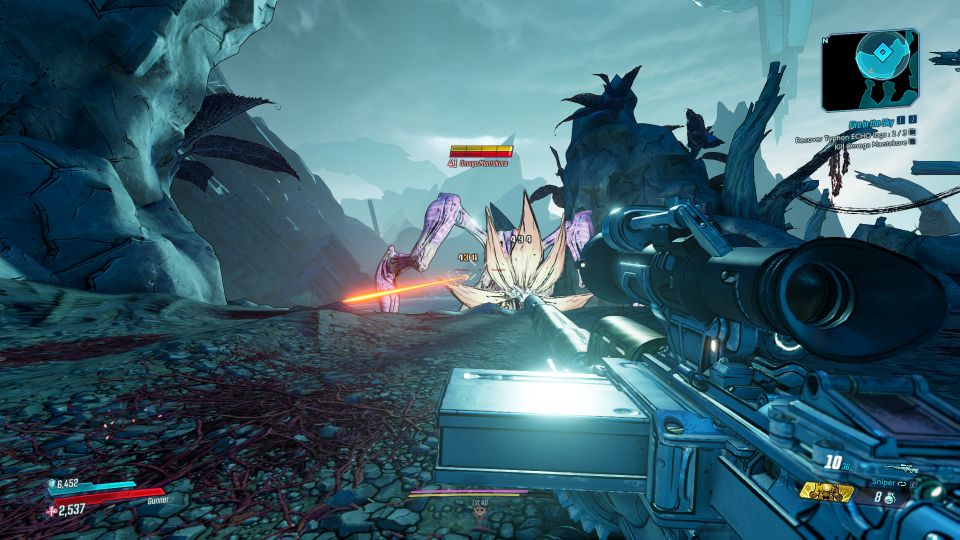 Kill it and pick up the ECHO log.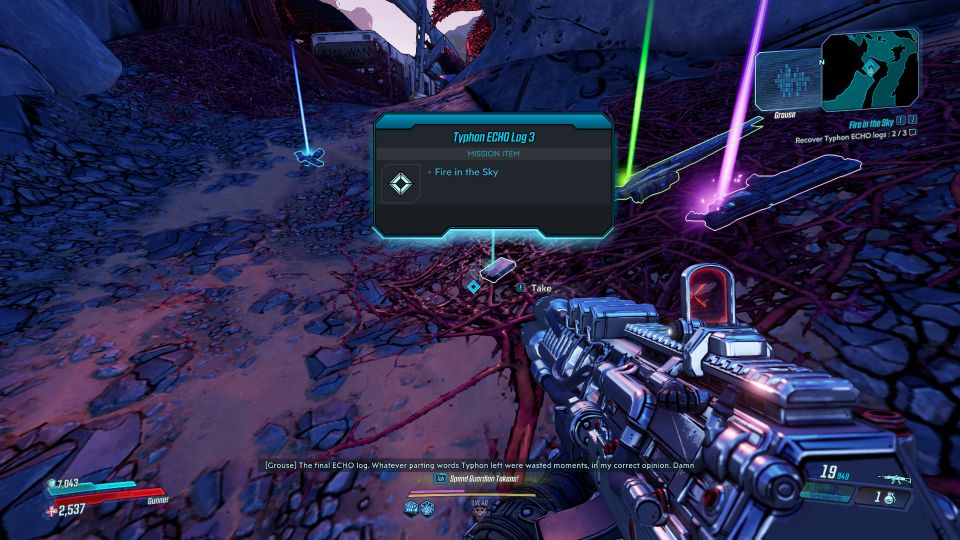 Assemble rocket
Head back to the main area of the Old Base to assemble 3 parts of the rocket.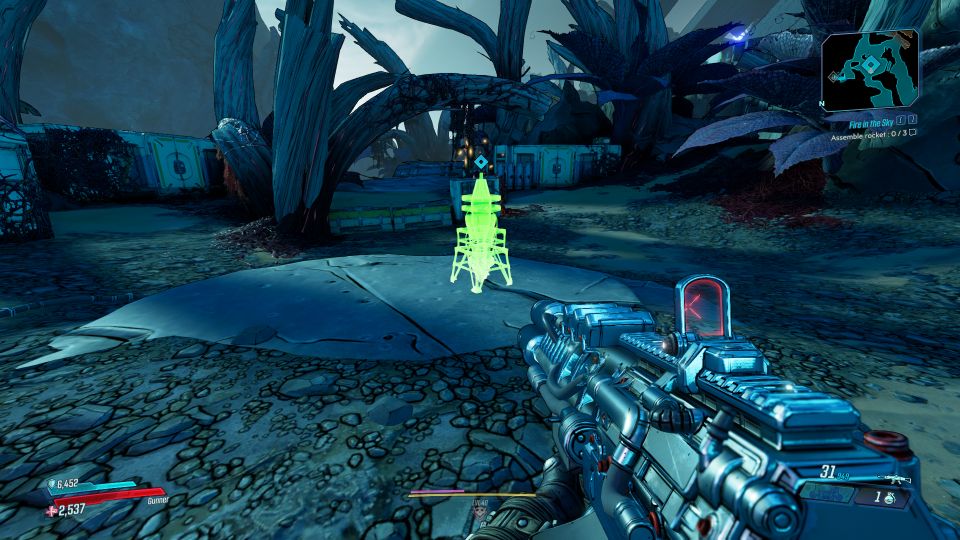 Put the 3 ECHO logs you found on the rocket as well.
Next, place the detonator nearby. Once it's ready, launch the rocket.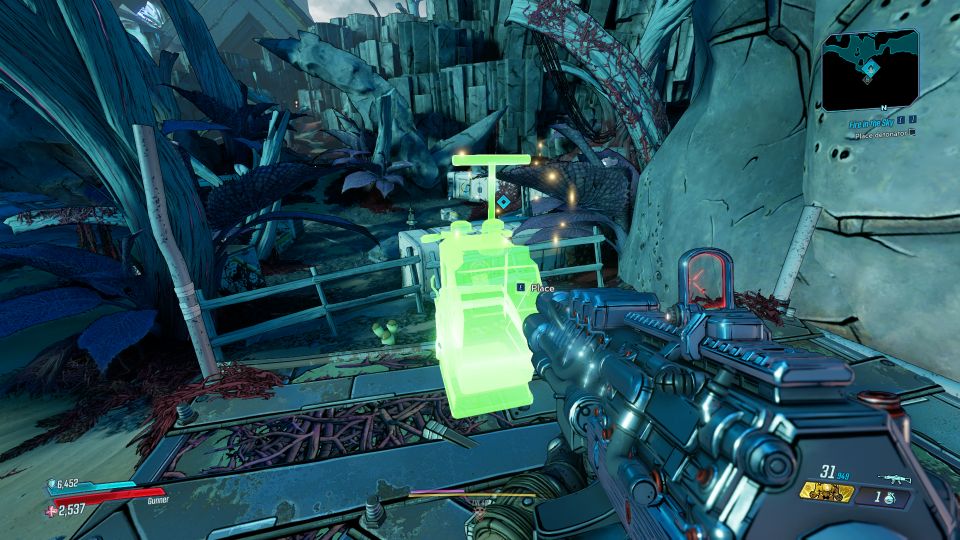 Talk to Sparrow
To end the mission, head back to the research center and speak to Sparrow.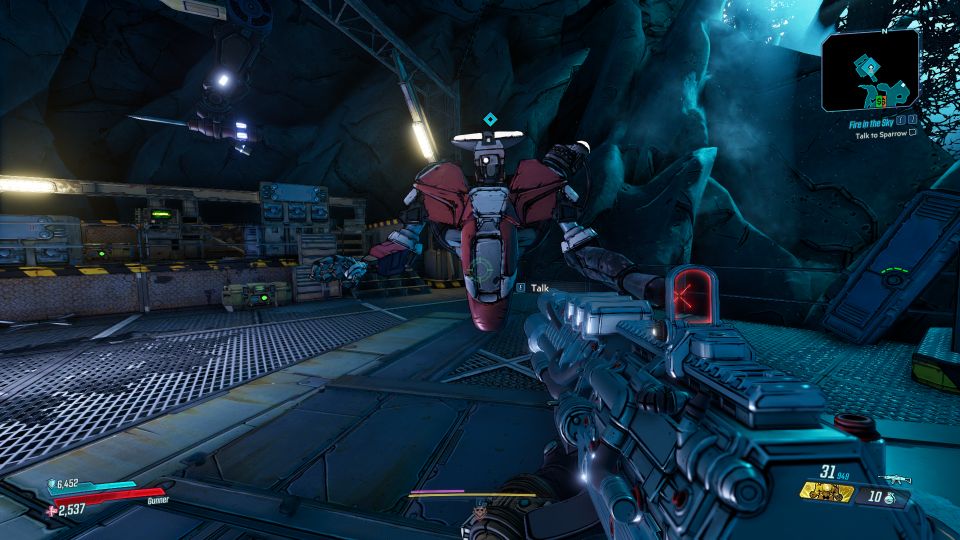 The mission completes after they start dancing. You'll earn cash as reward.