Irregular Customers is a side mission you will find in Eden-6 of Borderlands 3.
The mission is to help Kay get her bar back from the jabbers who took over.
This is a brief walkthrough of Irregular Customers in Borderlands 3.
Recommended level: 23 and above.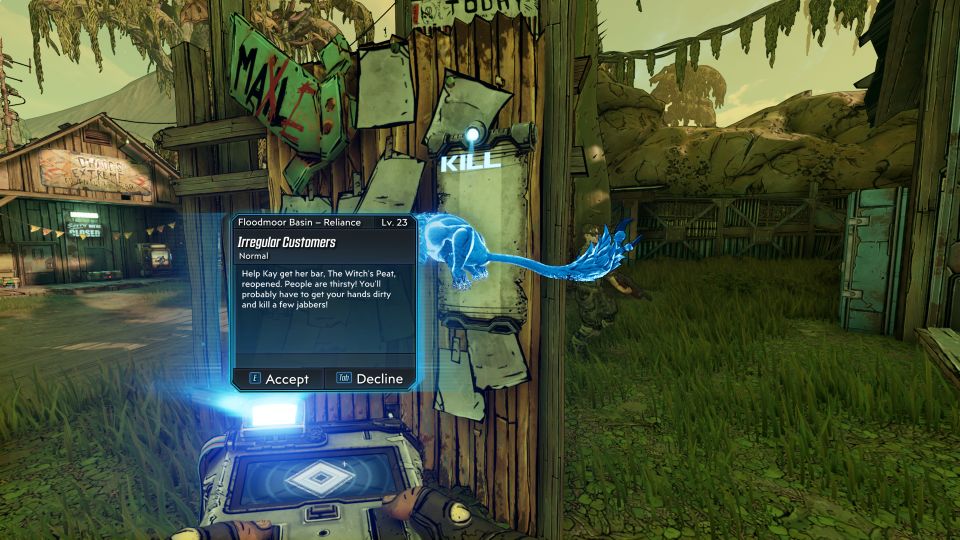 Go to The Witch's Peat
The first objective is to head to The Witch's Peat.
You will come across plenty of jabbers in the area. You may want to clear the area first.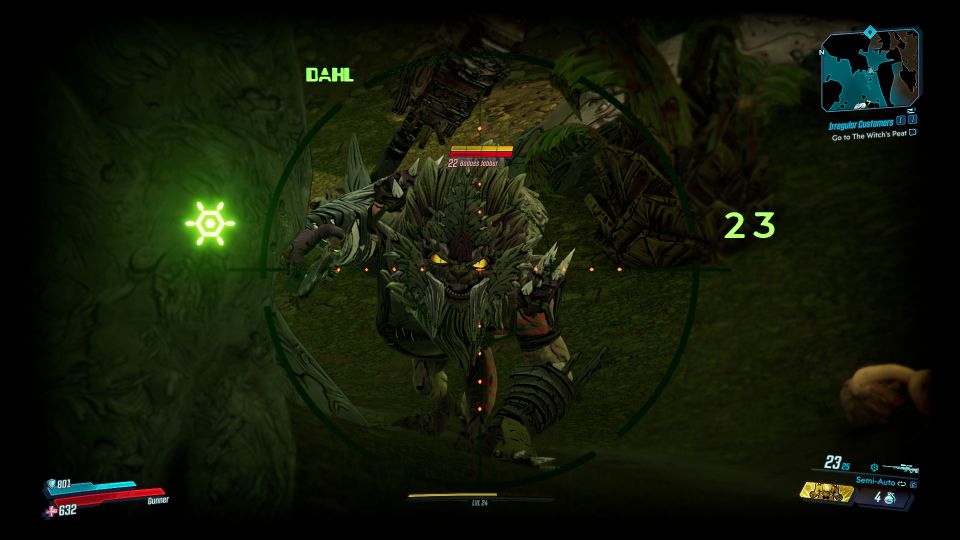 Kill jabbers
As mentioned above, you have to kill the jabbers first.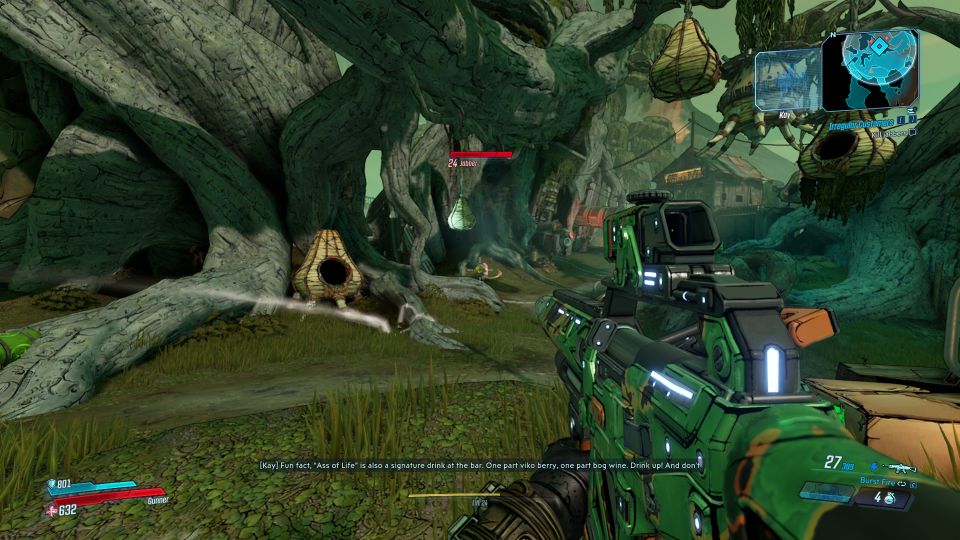 Kill Apollo
An elite jabber named Apollo will appear. Take him out.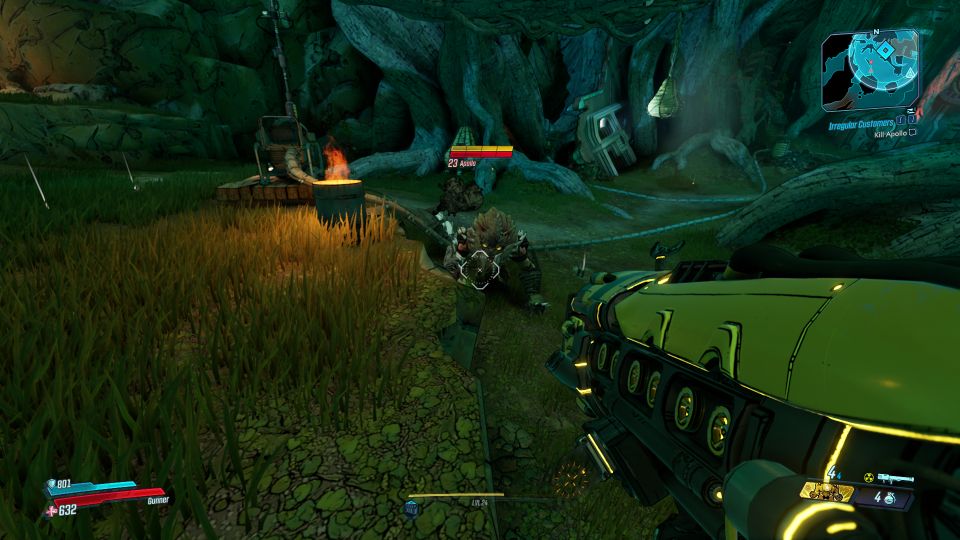 Grab coolant valve
Take the coolant valve from the dead body of the jabber.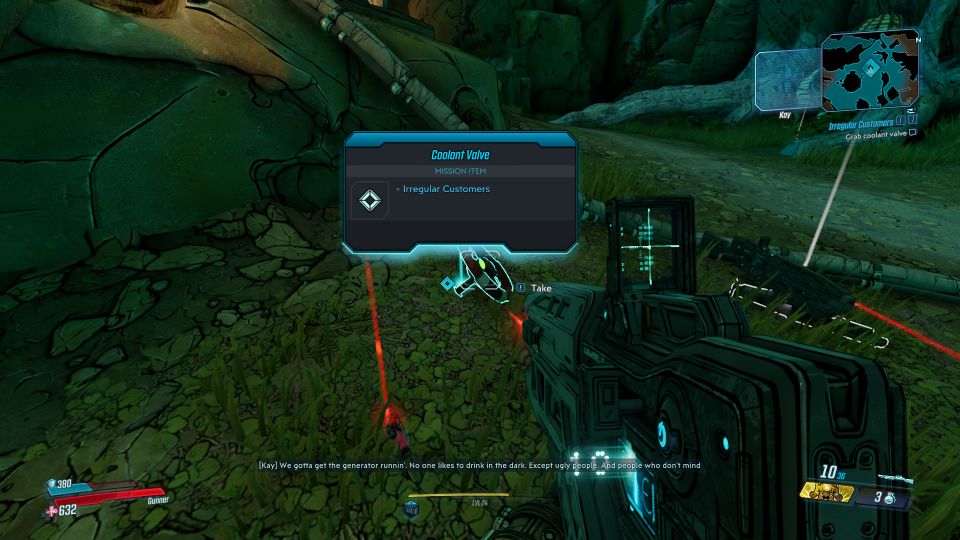 Place the coolant valve
After taking the valve, place it at the marked spot.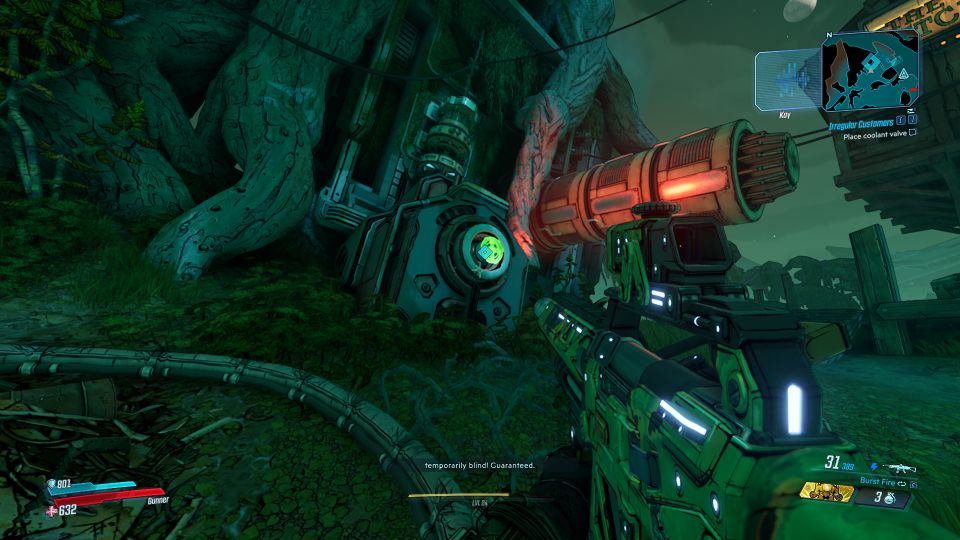 Flip breaker switches
There are 3 breaker switches to flip. Each time you flip one, you'll need to take care of some jabbers that will appear.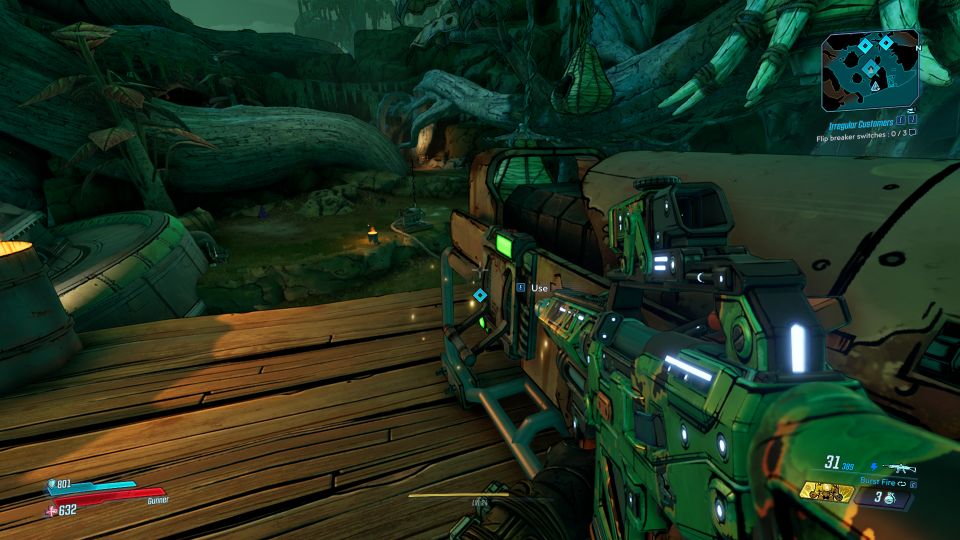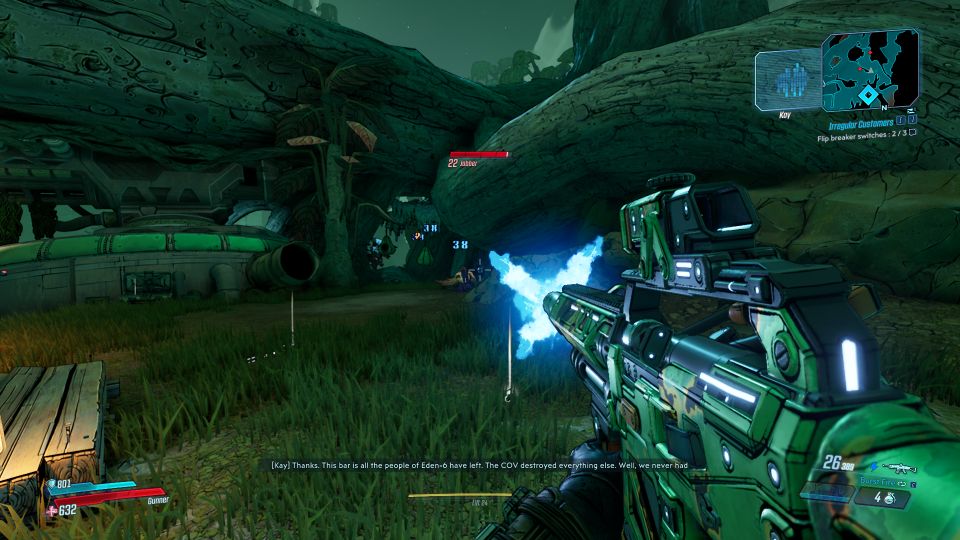 Kill Artemis
Finally, head to the bar. You'll have to deal with Artemis, another elite jabber who shows up from the bar.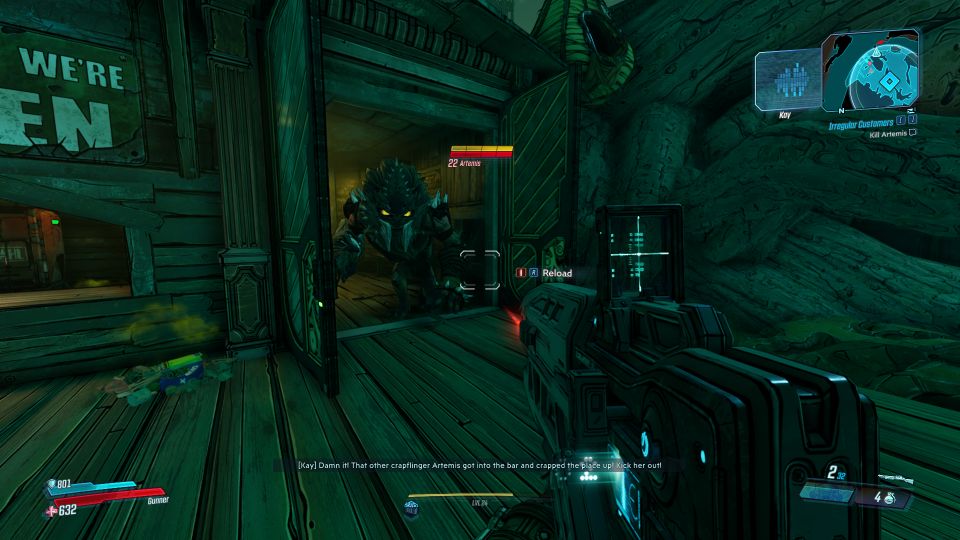 The mission ends here.
---
Other articles:
Get Quick, Slick: Borderlands 3 Side Mission Walkthrough
Porta Prison: Borderlands 3 Side Mission Guide
Sacked: Borderlands 3 Side Mission Walkthrough
On The Blood Path: Borderlands 3 Side Mission Guide