Sell Out is a very short side mission that's available on Eden-6 in Borderlands 3.
The mission is to either destroy the cameras or to kill yourself using a death trap.
This is a walkthrough of Sell Out in Borderlands 3.
Recommended level: 26 and above.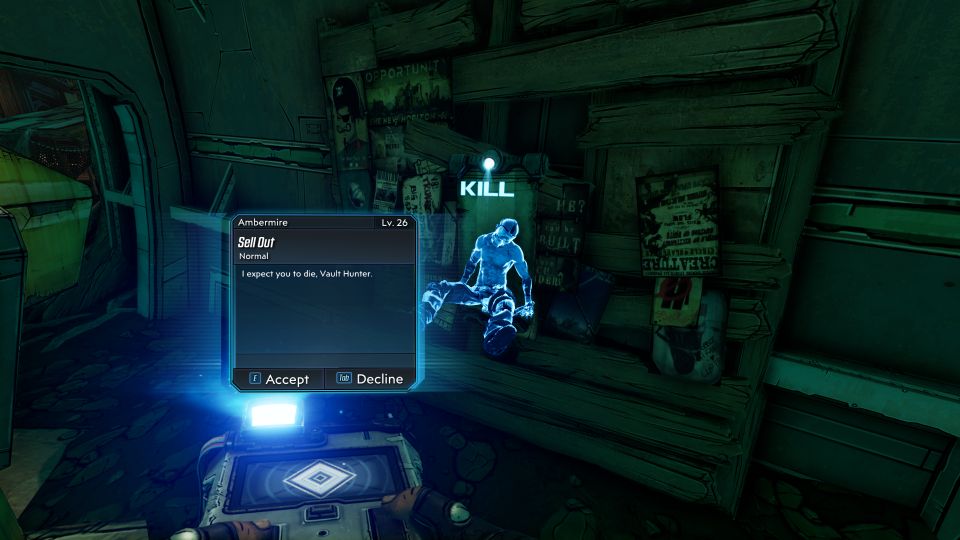 Use obvious death trap or destroy cameras
Head to the location of the death trap which is live streamed by Tyreen.
You can choose to enter the death trap and press the button, or destroy the five cameras around the area.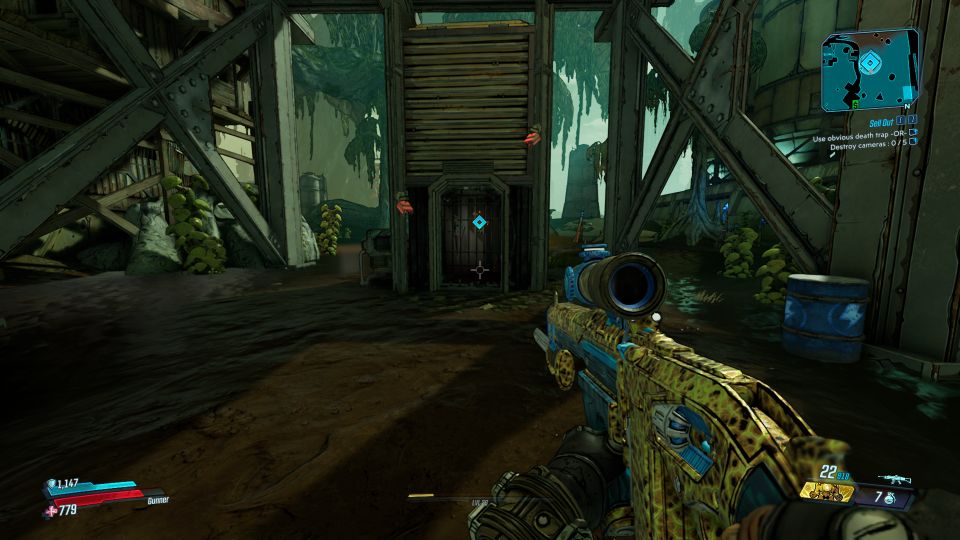 The cameras are mostly visible, but one or two are located high above.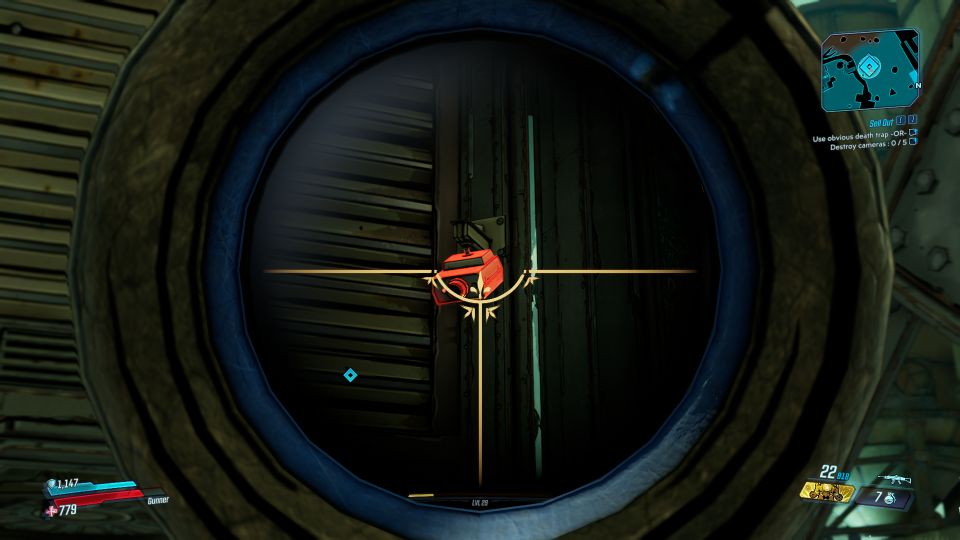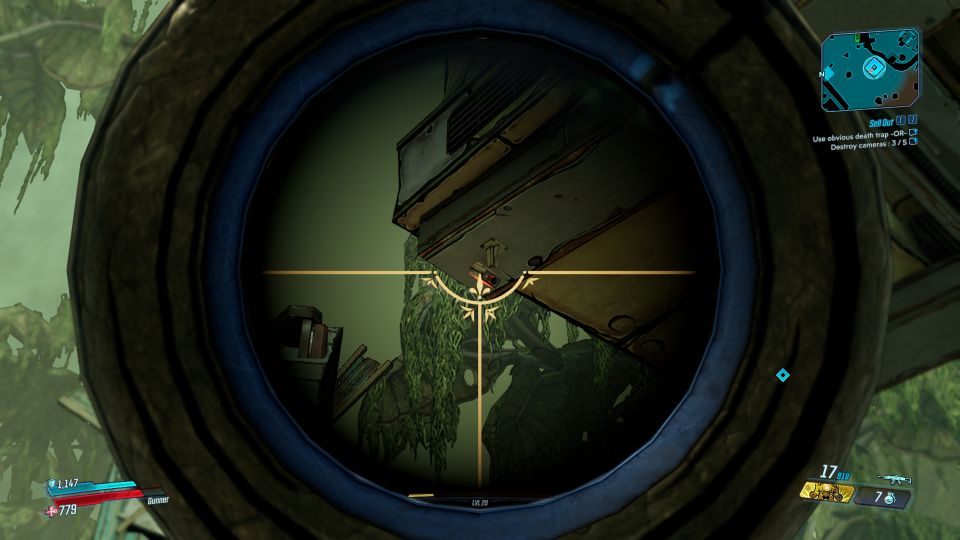 If you destroy the cameras, you'll complete the mission and get some cash.
If you choose to kill yourself, you'll definitely die and respawn, but you'll get a new pistol named Hazardous Sellout.