Technical NOGout is a side mission in Promethea of Borderlands 3.
The mission is to meet a scientist named Quinn and get his anti-Maliwan tech.
This is a walkthrough of Technical NOGout in Borderlands 3.
Recommended level: 14 and above.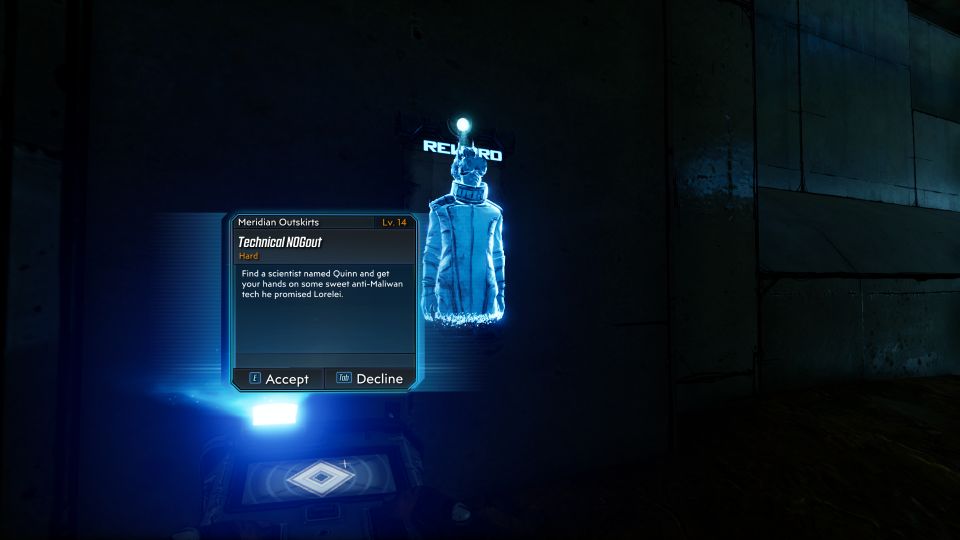 Find and check on Quinn
First thing you have to do is to find out if Quinn is alive. Head to the location marked on the map and you'll reach a lab.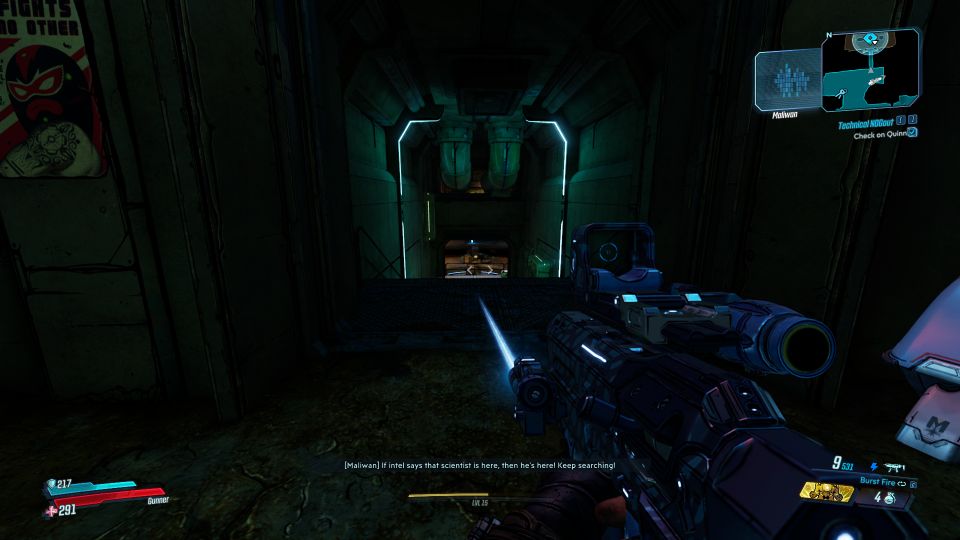 Clear out the Maliwan forces first.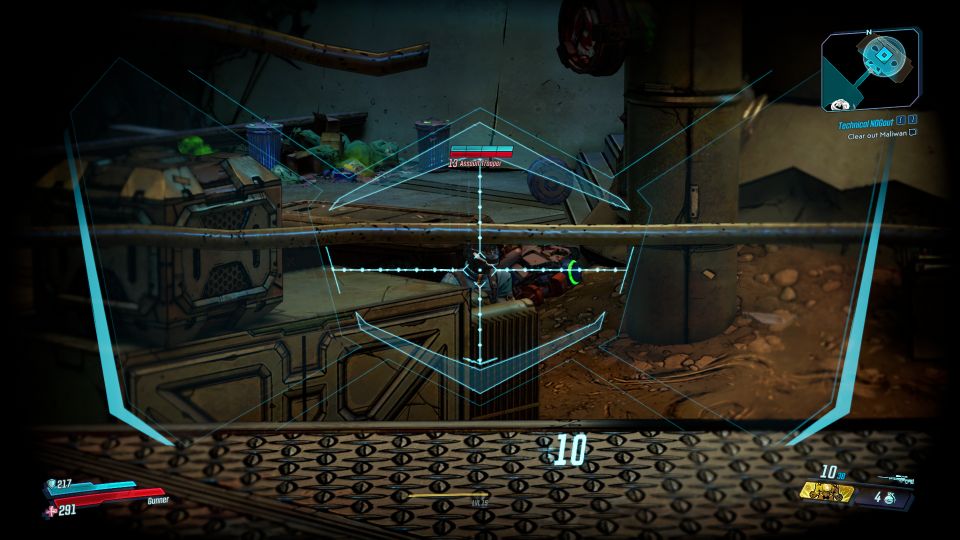 Once the area is secure, look for Quinn who barricaded himself with the door.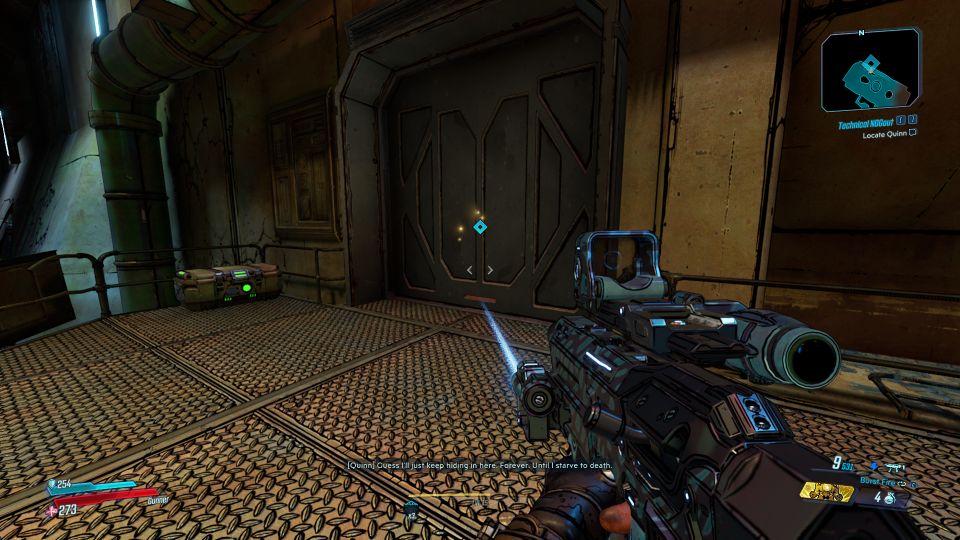 Capture NOGs
Quinn will need your help to capture NOGs.
Drive the NOG Catcher.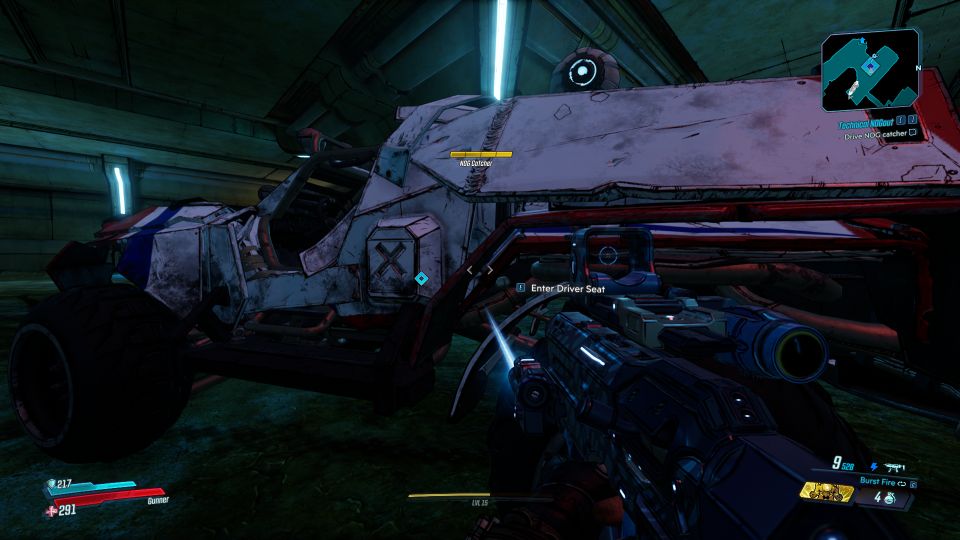 To capture NOGs, fire the grenade using the vehicle.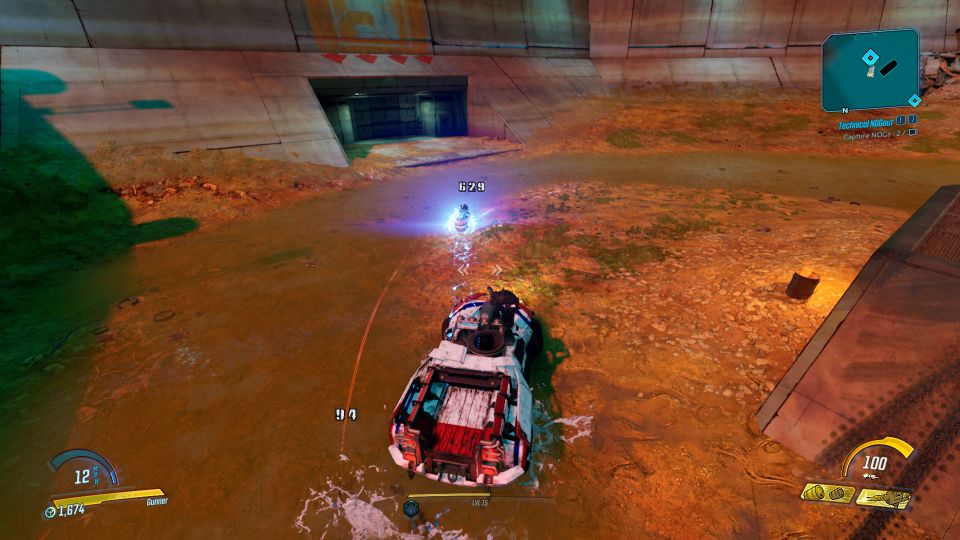 Summon NOG
Once you're back, he'll want to test his new tech.
Summon NOG using the button. You'll do it a few times.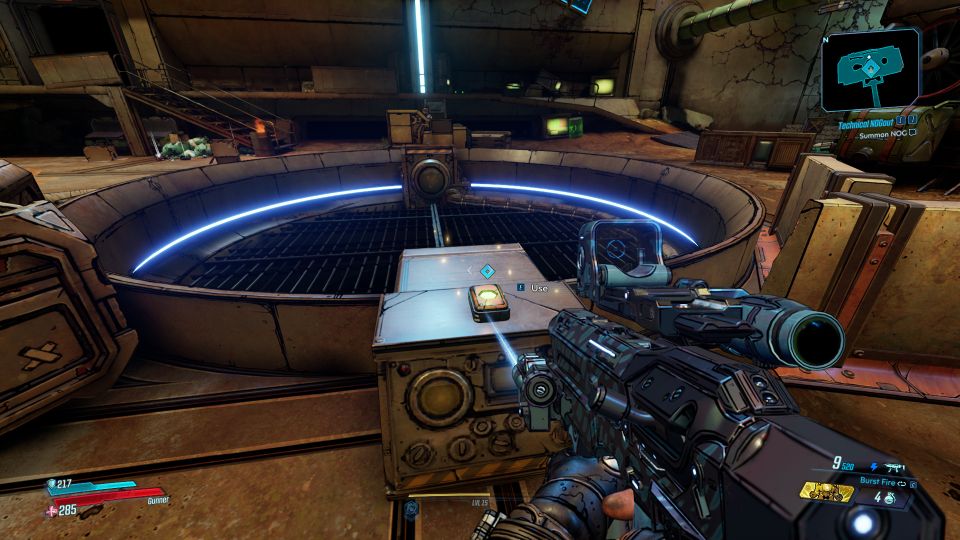 Defend Quinn
While Quinn is perfecting the experiment, Maliwan forces will arrive.
Kill all of them.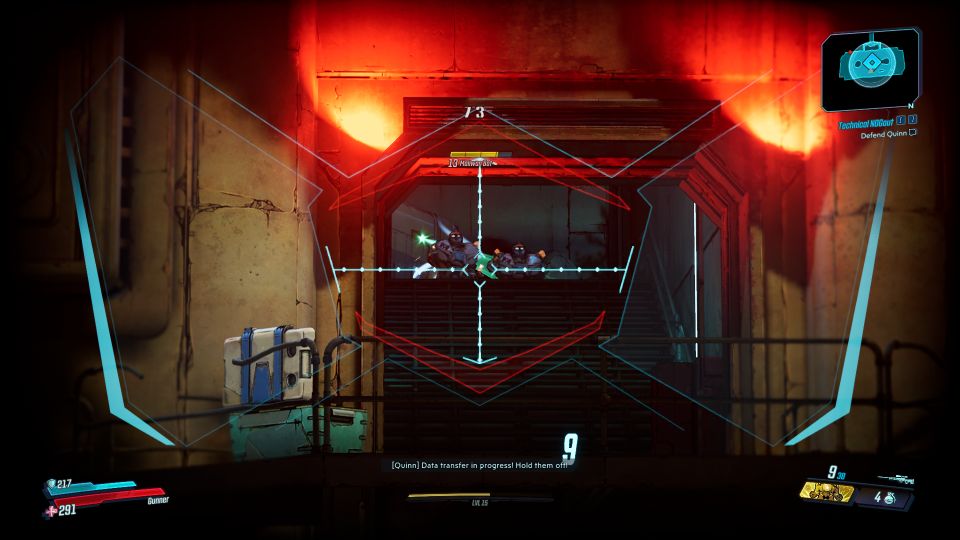 There'll be more than one wave of Maliwan forces.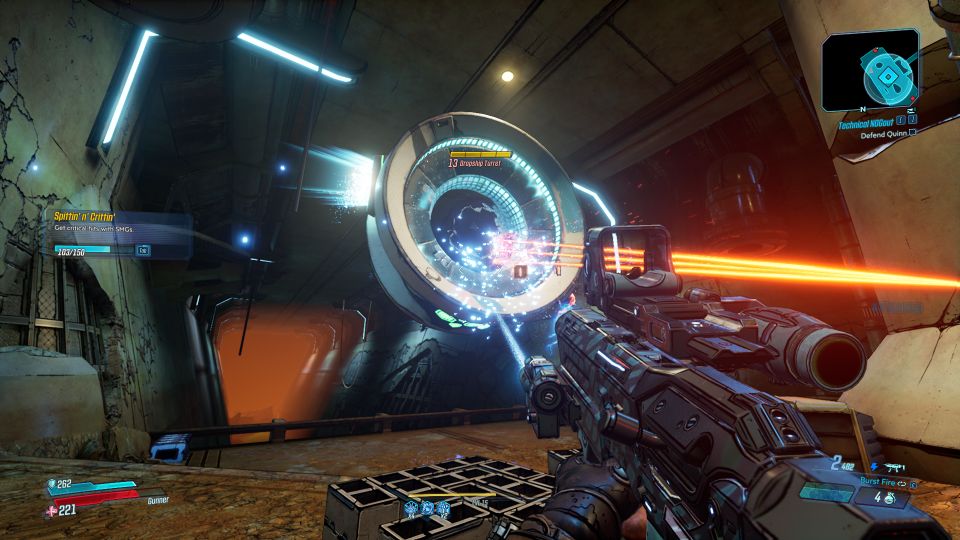 Receive reward
Once it's over, receive the reward from Quinn.
It is a special NOG grenade that transforms NOGs into allies for a couple of seconds.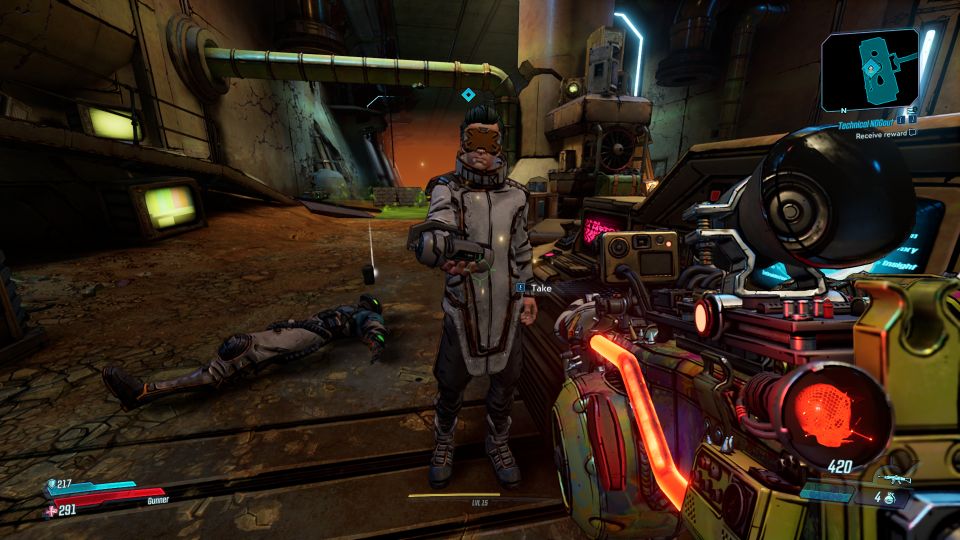 The mission ends here.