Reach The Hangar is a main objective in Star Wars Jedi: Survivor.
Your objective is to enter the hideout and reach the hangar.
Here's a walkthrough and guide of Reach The Hangar in Star Wars Jedi: Survivor.
Head up
First of all, ask Merrin to unlock the rope above. Use it to go up.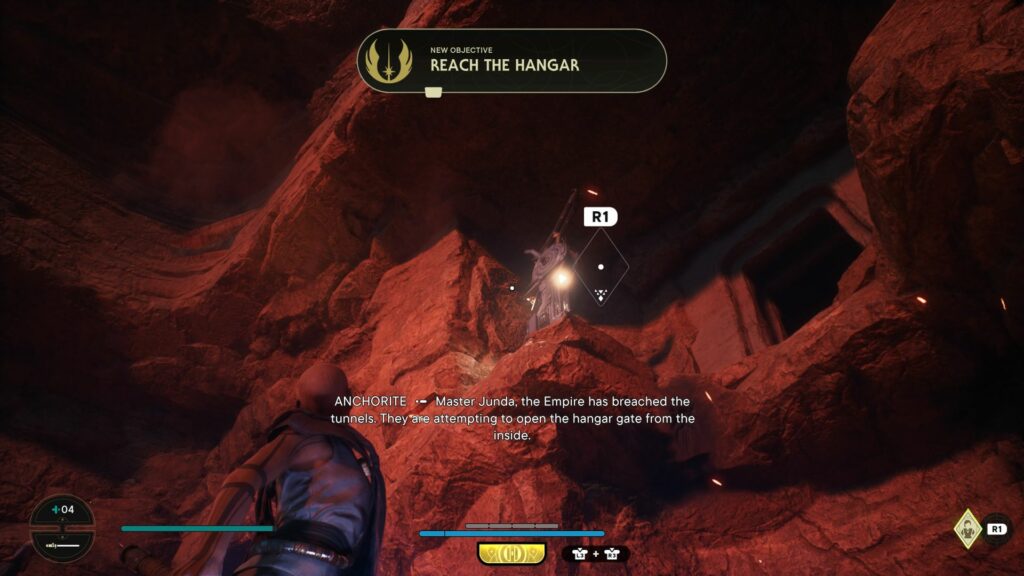 Jump down
You will see a hole left by the elevator. Jump towards the wall and go all the way down.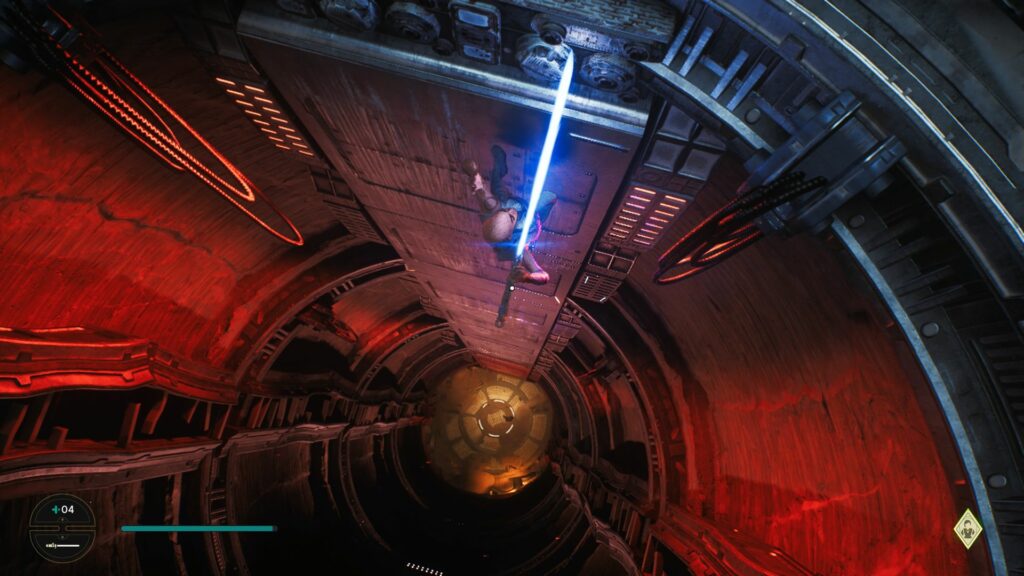 Keep going and use the platform to move.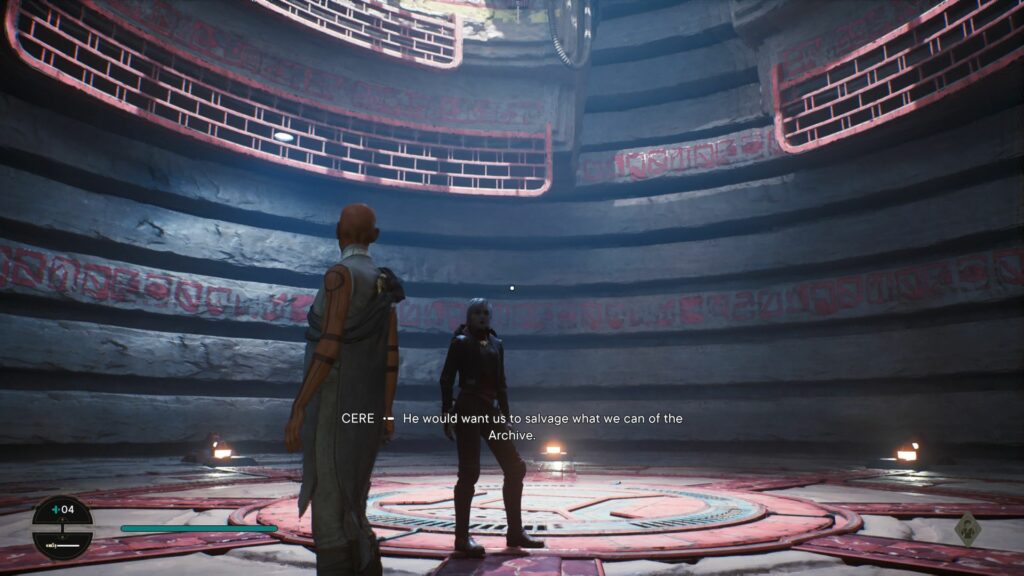 Head to the hangar
You'll then face more enemies on the way to the hangar. Take them out.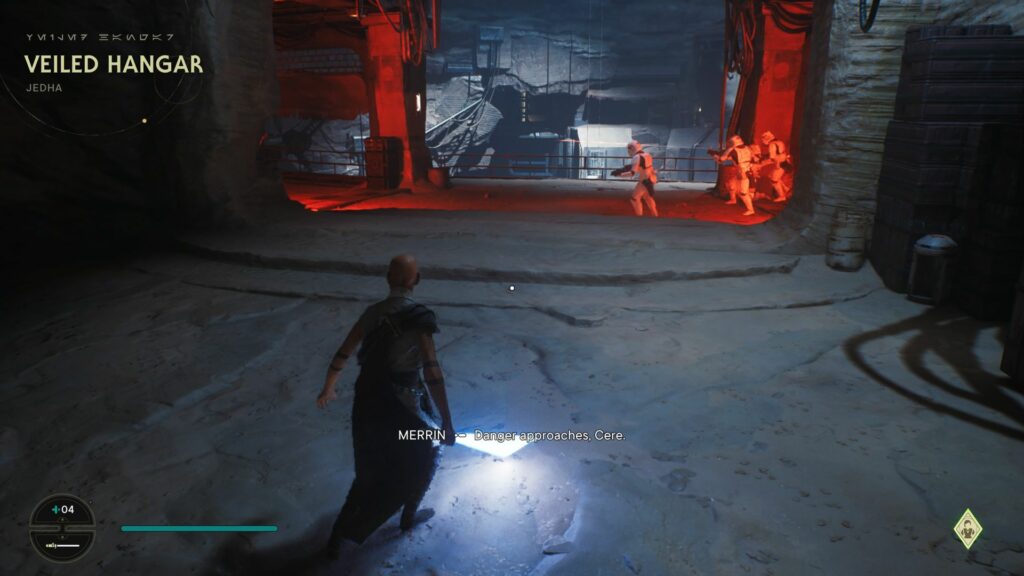 Keep going and clearing the enemies.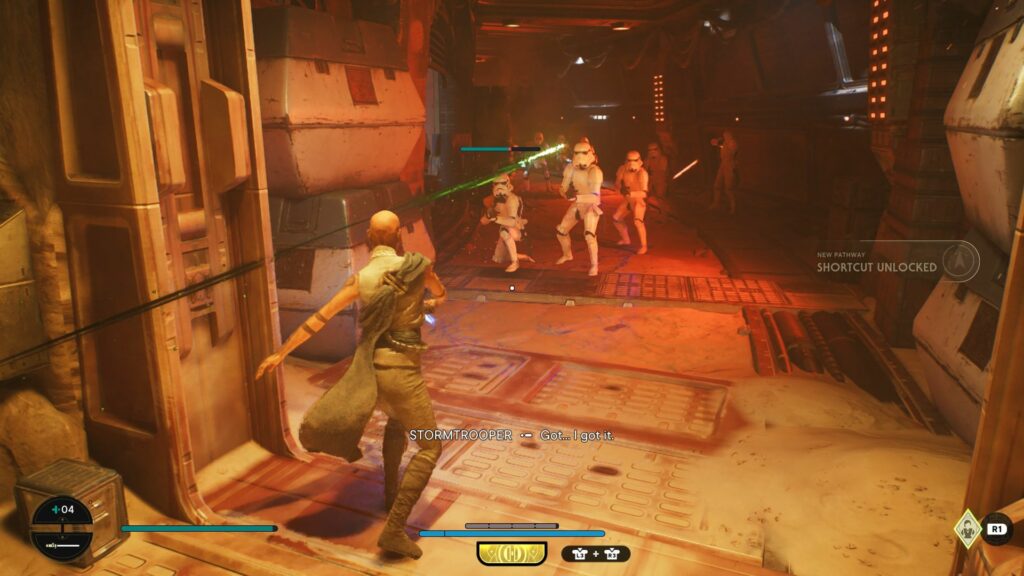 To proceed ahead, interact with the computer.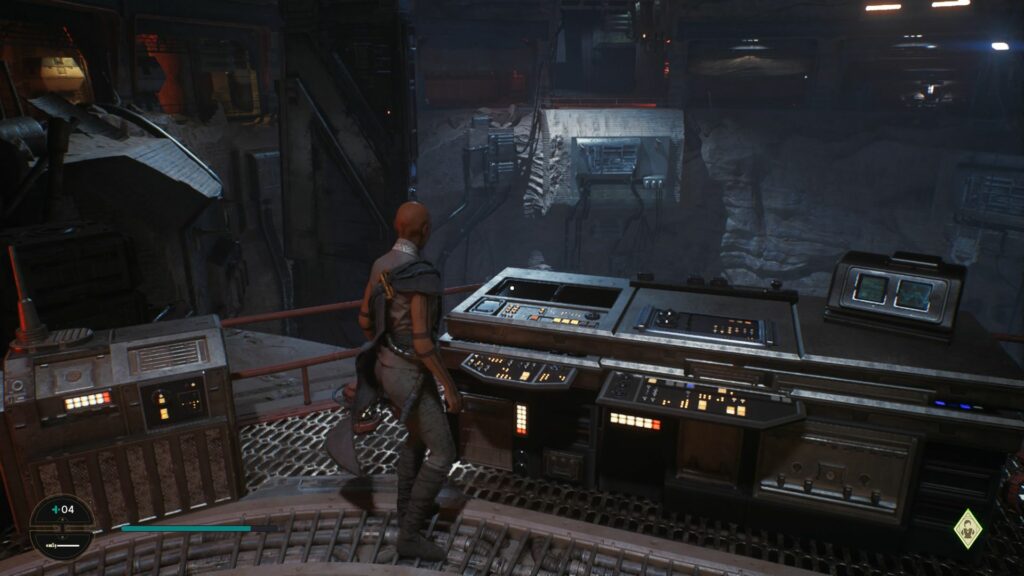 Defeat waves of Imperial forces
There'll be a huge hole in the wall with many Imperial forces coming through.
Defeat them all. There will be a few waves of them.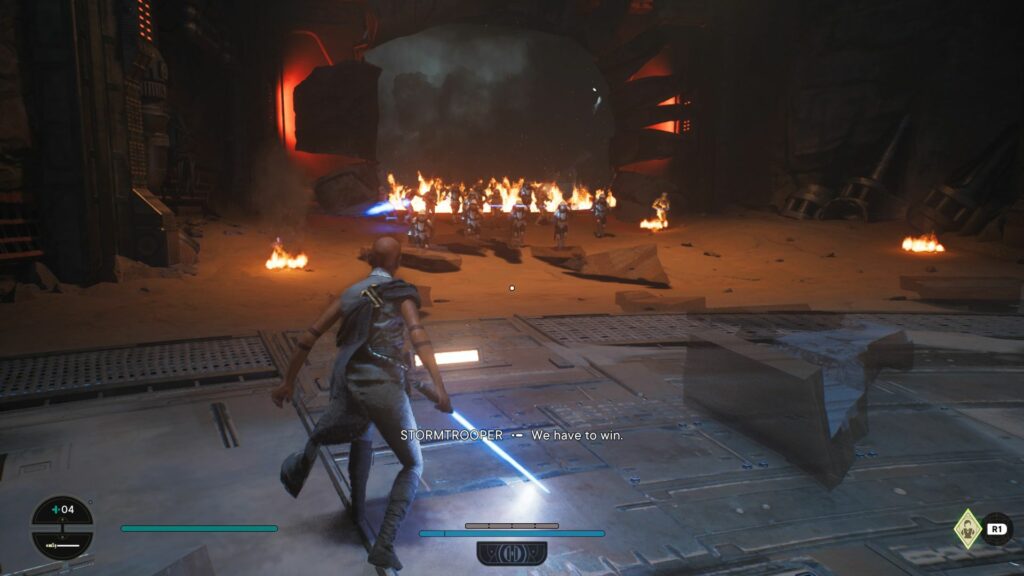 You will also need to take down one of the machines.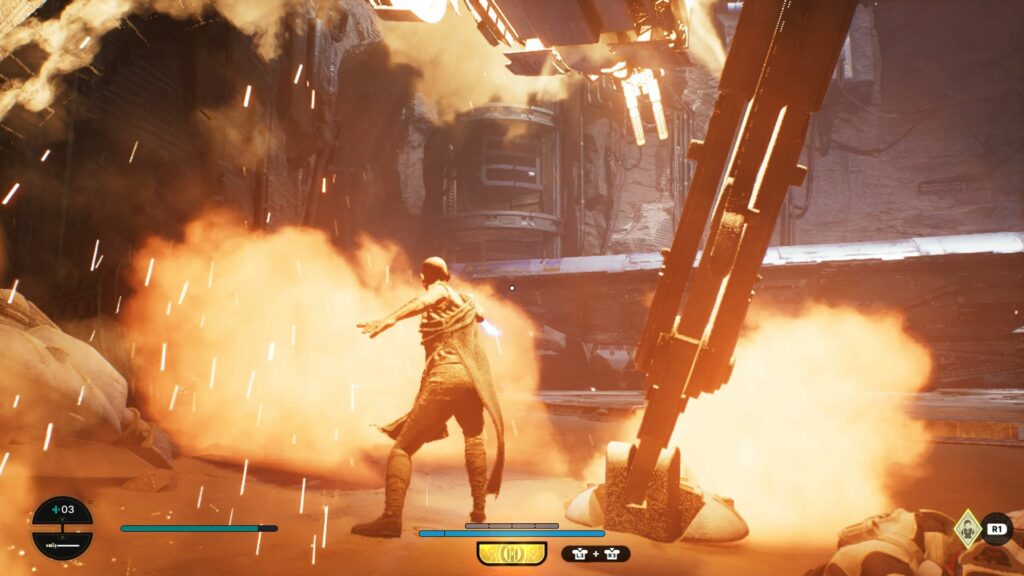 ---
Related posts:
Star Wars Jedi Survivor: Stall The Empire's Attack Walkthrough