Investigate The Abandoned Shack is a rumor in Koboh of Star Wars Jedi: Survivor.
Your objective is to get the cache inside the room blocked by the welded door.
Here's a walkthrough and guide of Investigate The Abandoned Shack in Star Wars Jedi: Survivor.
To begin the rumor, talk to the guy at the stables in Koboh.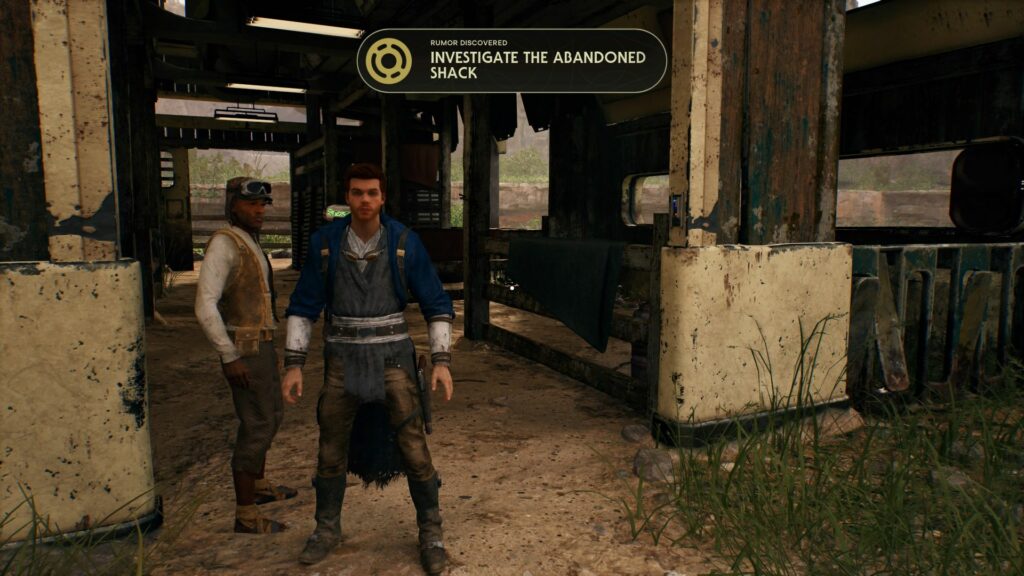 Head to the location of the rumor marked on the map. The road to the area is near Doma's shop.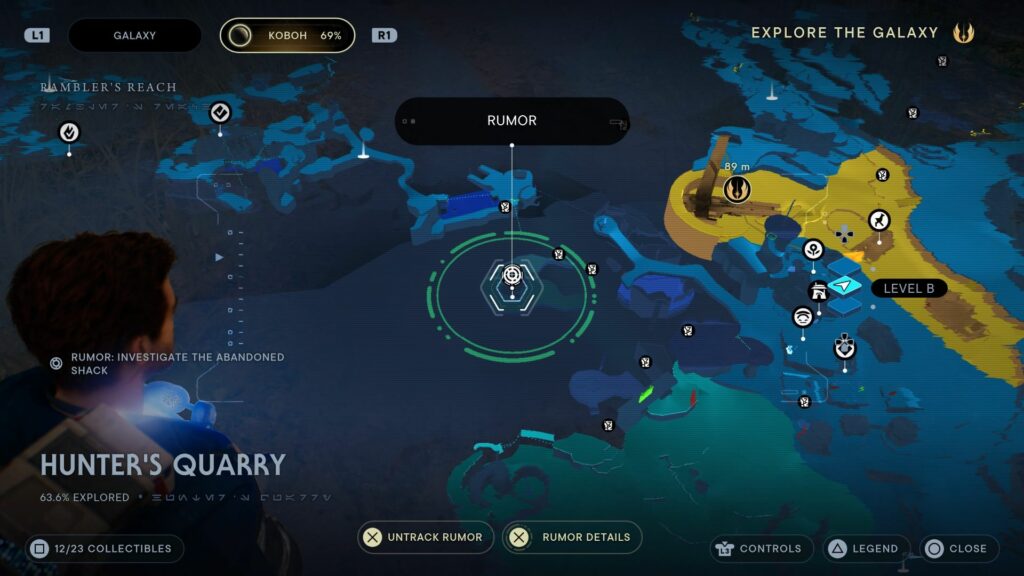 Go all the way until you see a relter waiting for you. Use it to cross over to the other side where you see an abandoned shack.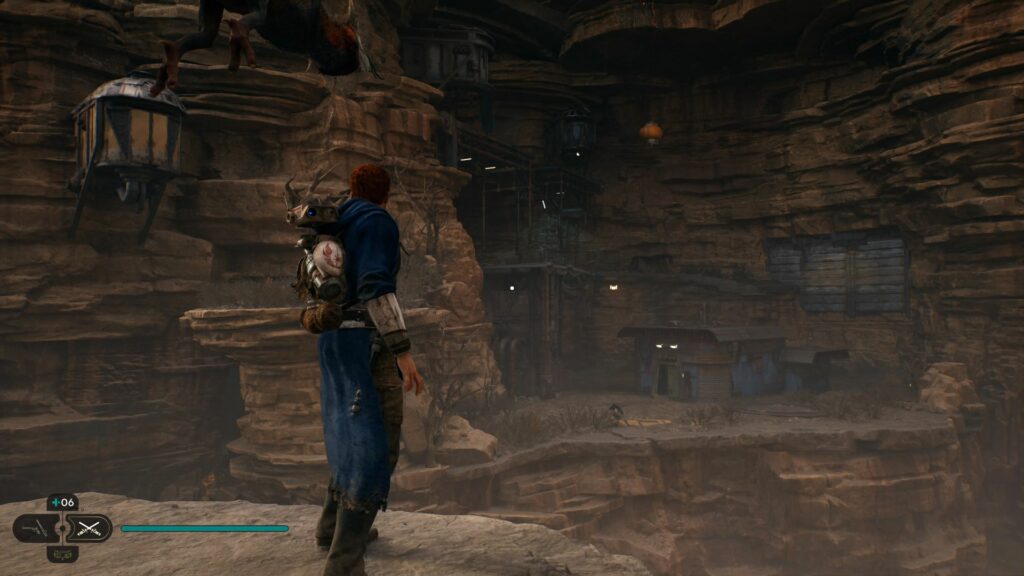 In the area, defeat the Bedlam Raiders first.
Then, activate the device to create a zipline shortcut.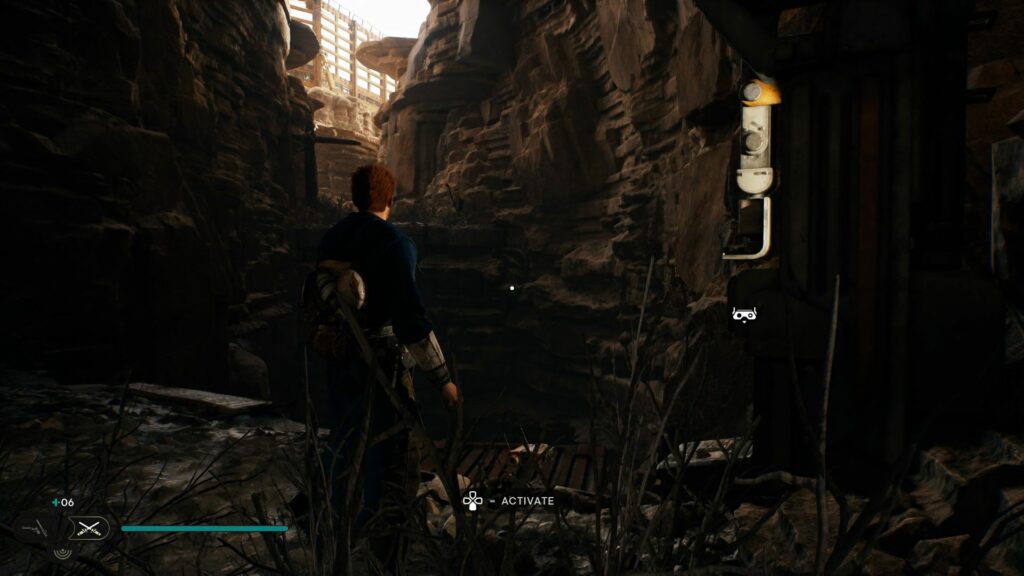 Find a Nekko
You will see some platforms higher up but you can't reach. Even the balloon is too high up.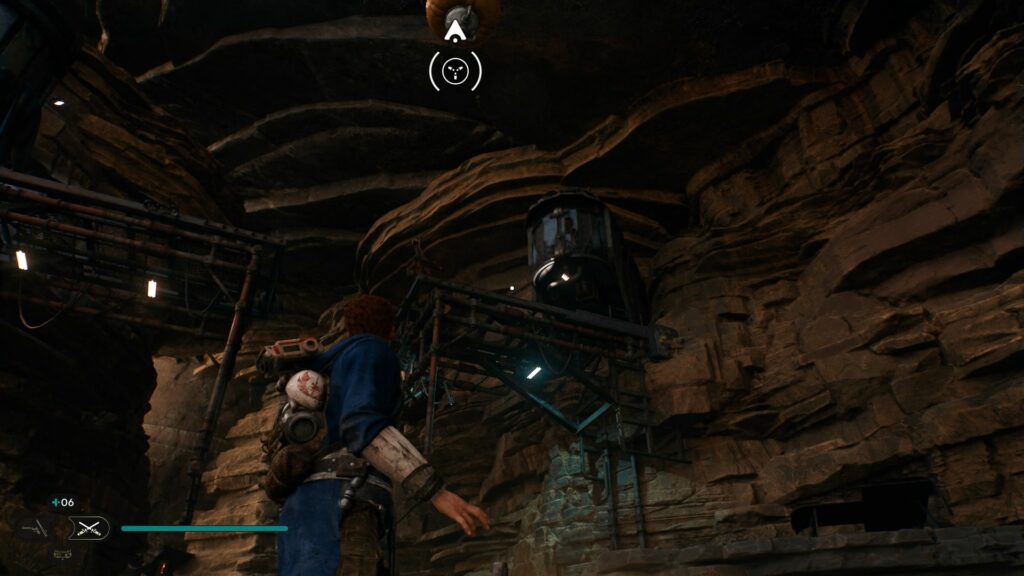 There's a path on the left side that leads to a small cave. Inside, you'll find a Nekko. Mount it.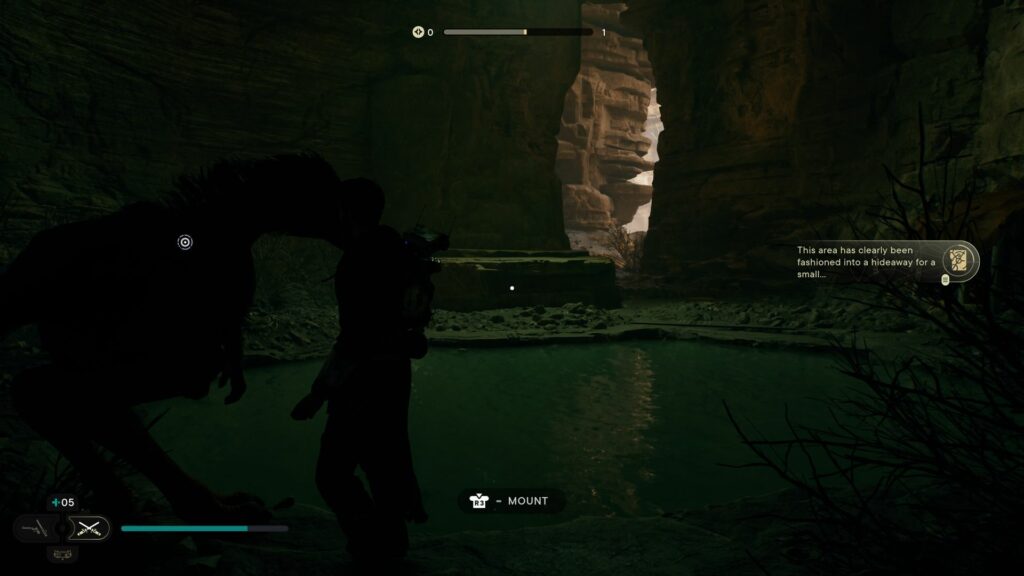 Go to the wall and use the Nekko to do a jump.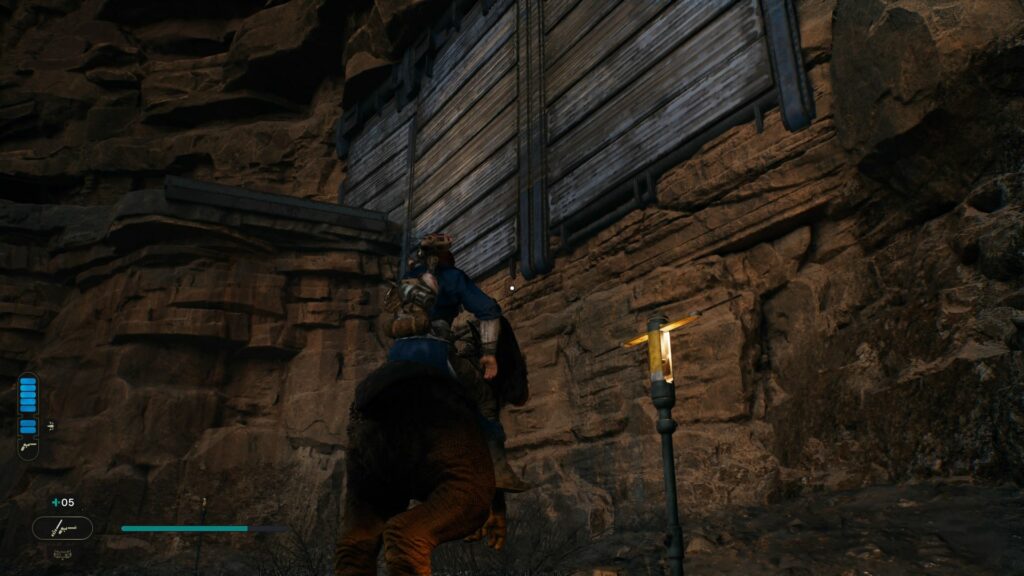 After wall running up, use the poles to cross over.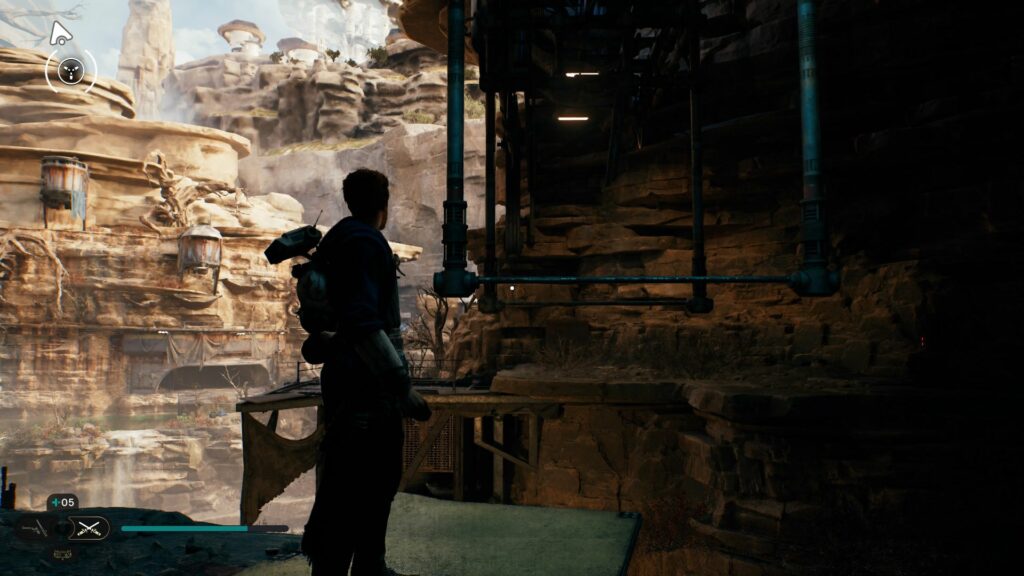 Destroy the welded door
To destroy the welded door in the abandoned shack, you need a bomb.
You will see a device on the side which BD-1 can slice.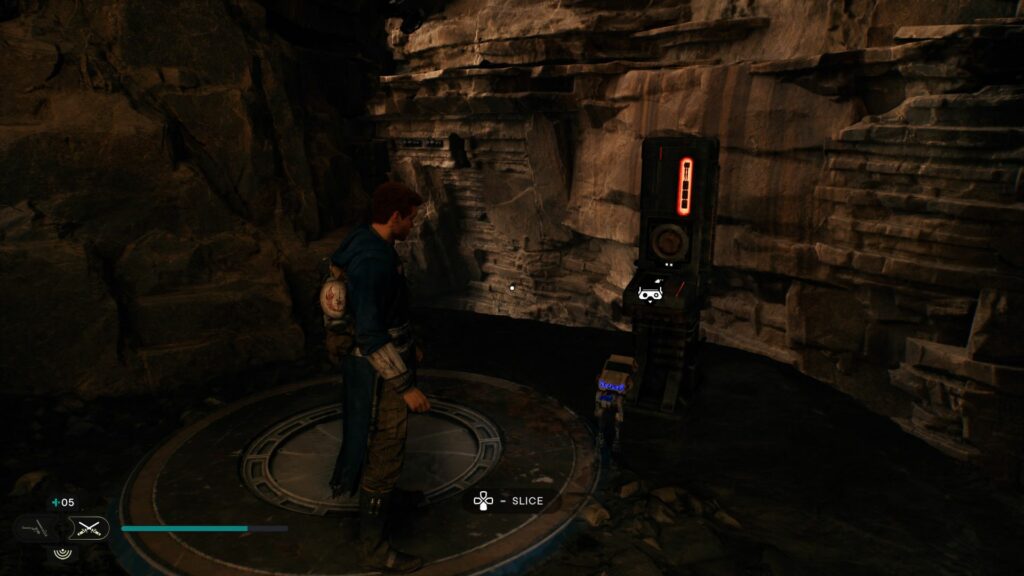 The bomb will follow you.
Pull the bomb and throw it down to the welded door below via the open roof.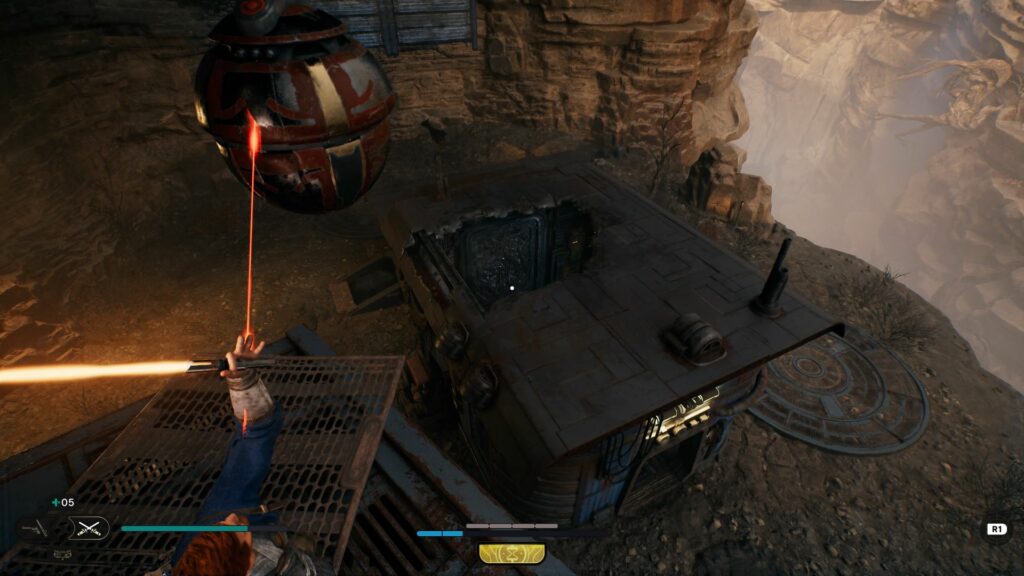 Enter the room and you'll get the cache. Use it to get a max stim upgrade. The rumor ends here.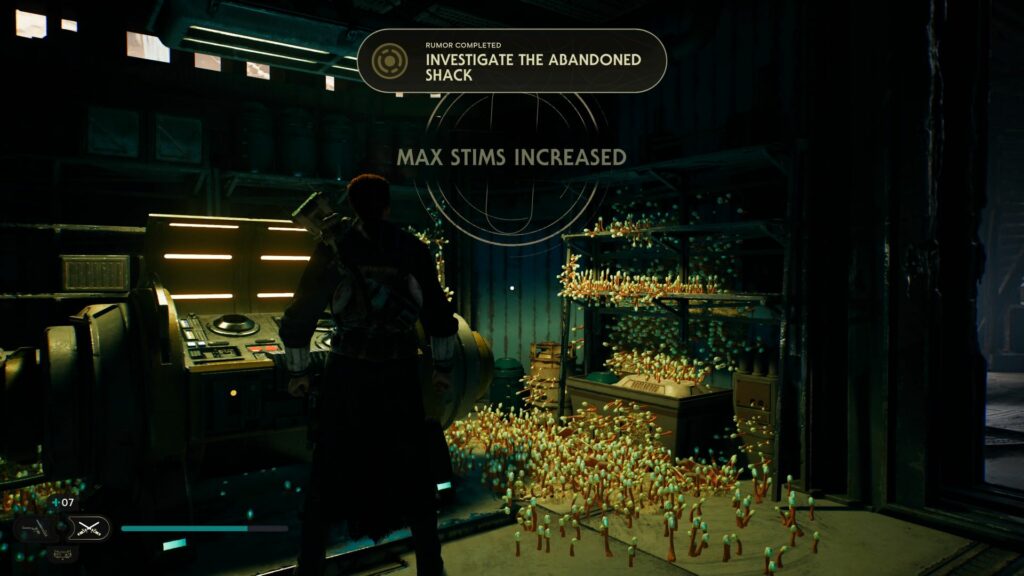 (Optional) Check out the underground cave
If you're free, you can explore the underground cave which can be accessed from a hatch outside the shack.
It's a way bigger puzzle and you'll come across enemies with lightsabers and even a Rancor.
---
Related posts:
Star Wars Jedi Survivor: Confront Bode On Tanalorr Walkthrough
Star Wars Jedi Survivor: Align Arrays At Koboh Control Center