Sacked is a side mission you will come across on Eden-6 in Borderlands 3.
The mission is to find out what happened to the staff who worked under Aurelia.
This is a walkthrough of Sacked in Borderlands 3.
Recommended level: 22 and above.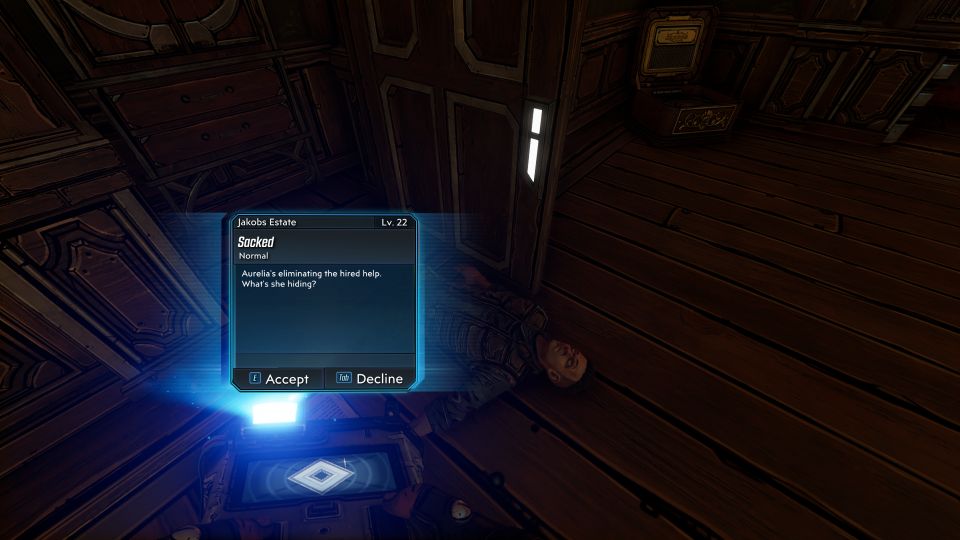 Search for clue
You need to first look for the clue. Press "use" on this statue you see in the room.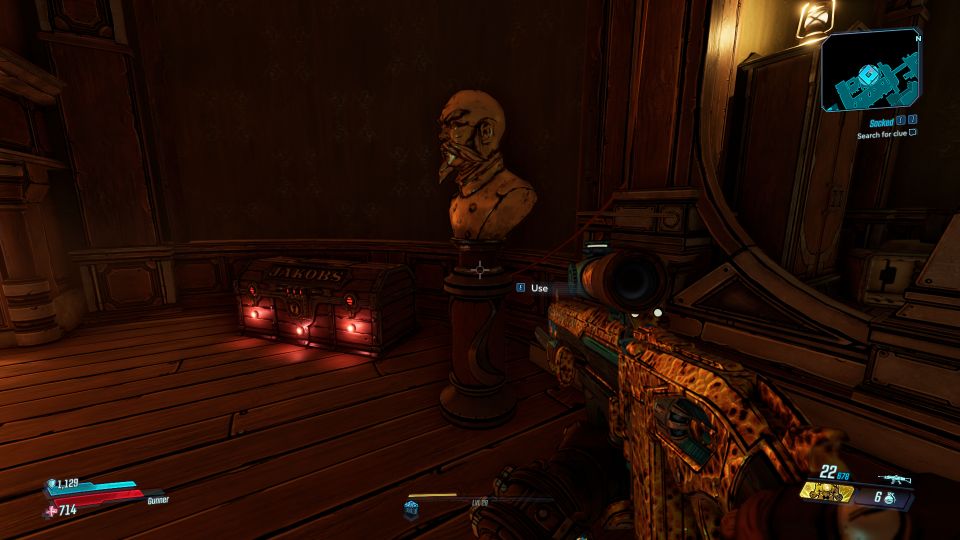 Press again to unlock the next part of the clue.
Unlock chest
To unlock the chest, you need to destroy three of these head statues around the marked area of the map.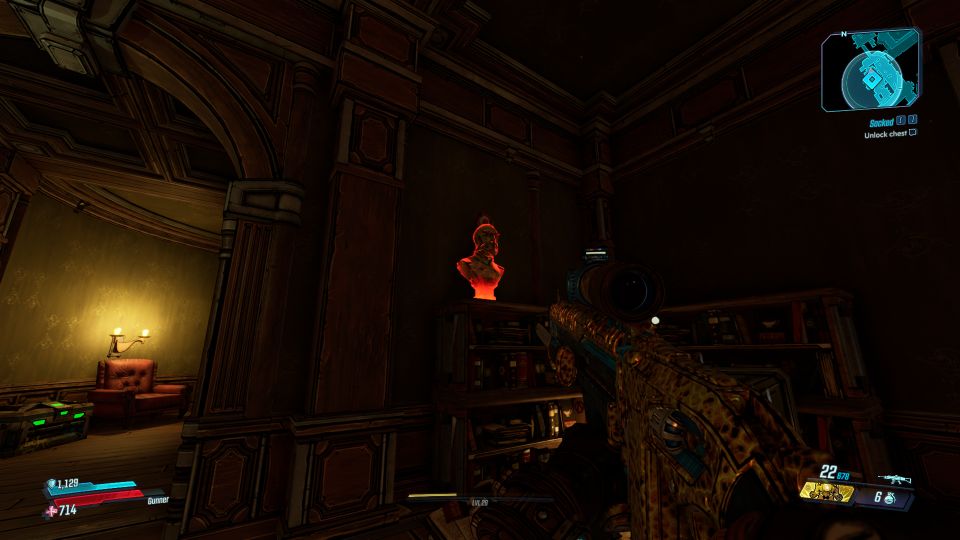 Get recording
Open the chest and take the mission item.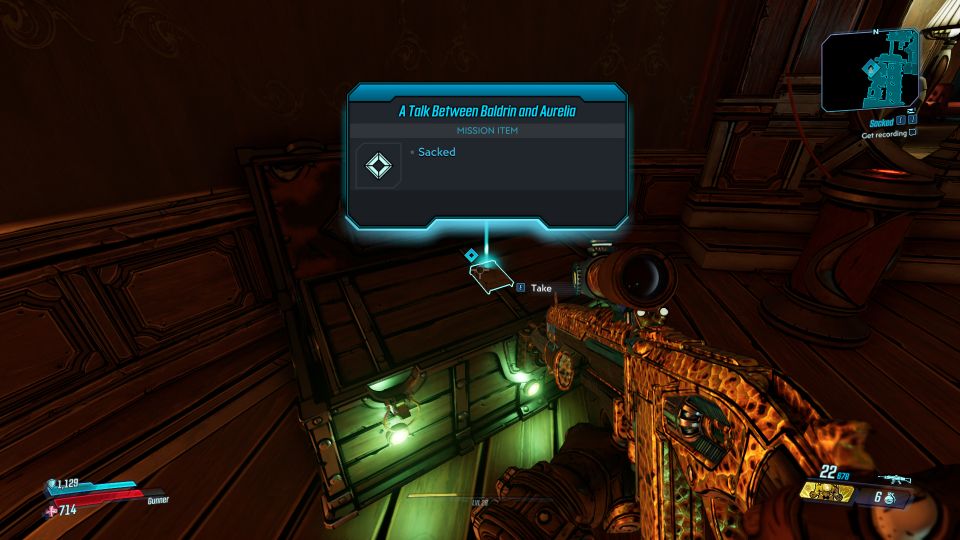 Search dead body
Head to the next location past the COVs and you'll find yourself in a small room.
Inspect the dead body for the next clue.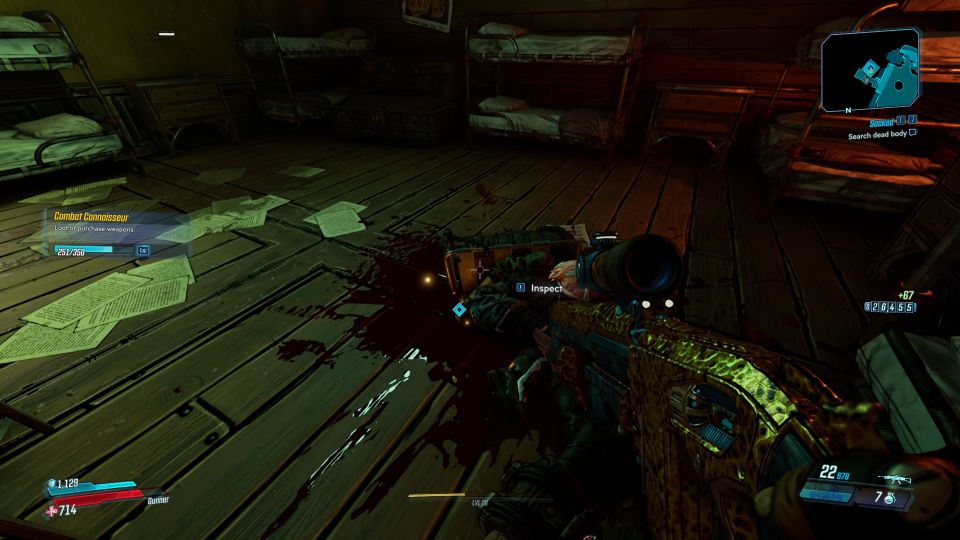 Pick up the eviction notice.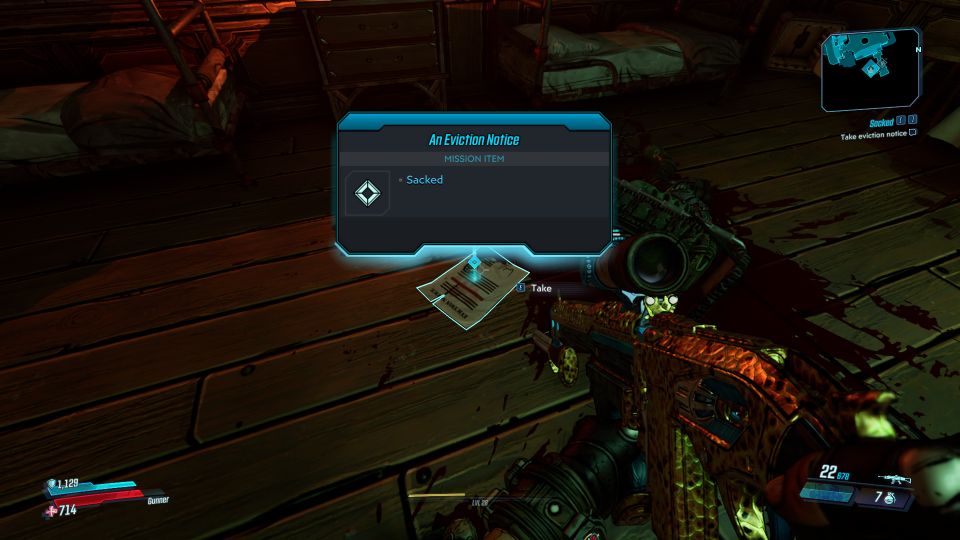 Find clues under Jakobs Estate
Head to the theater to access the trap door. You may encounter an Anointed inside the theater.
This trap door is unlocked during the main story mission.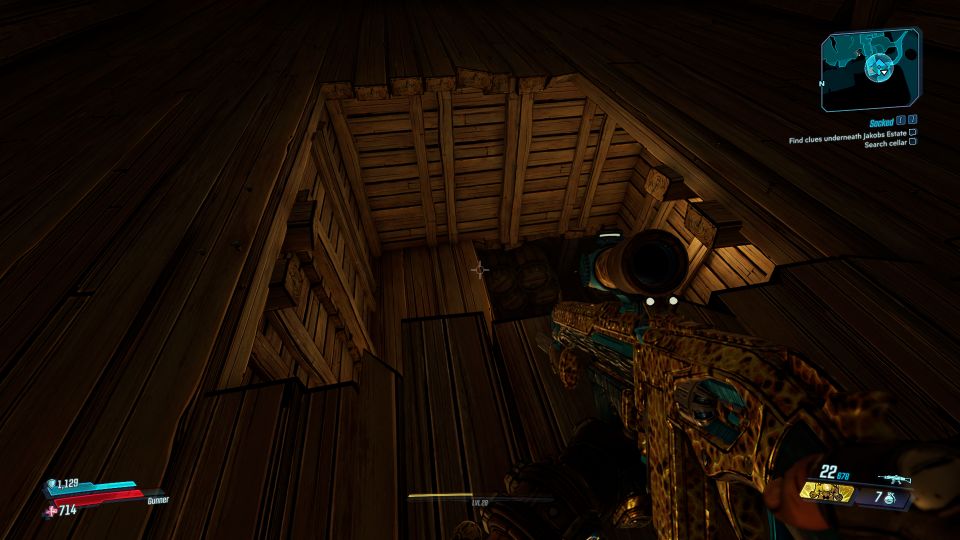 Jump into the cellar. There's a poem here that you need to take.
It's located on a higher platform that requires you to jump onto it.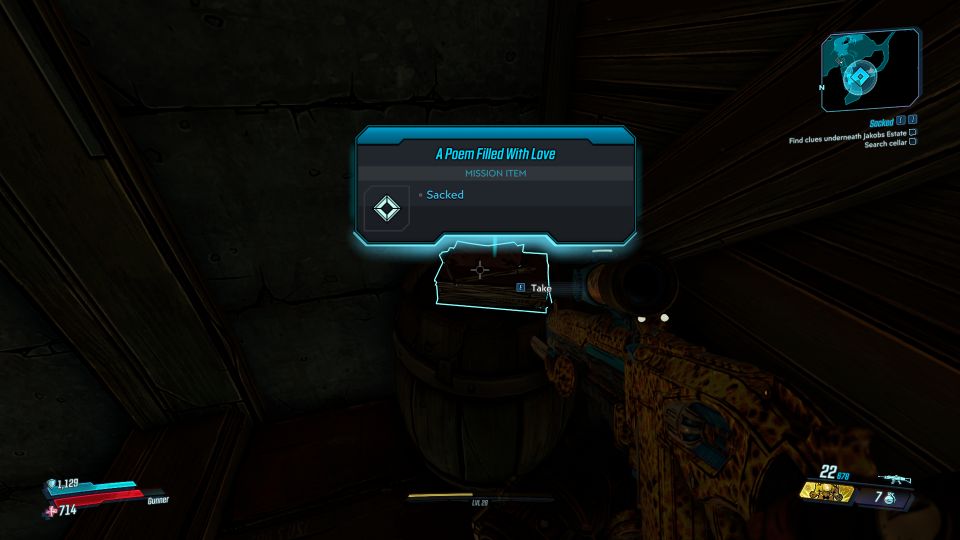 You'll find another clue – A Shopping List in the next marked area.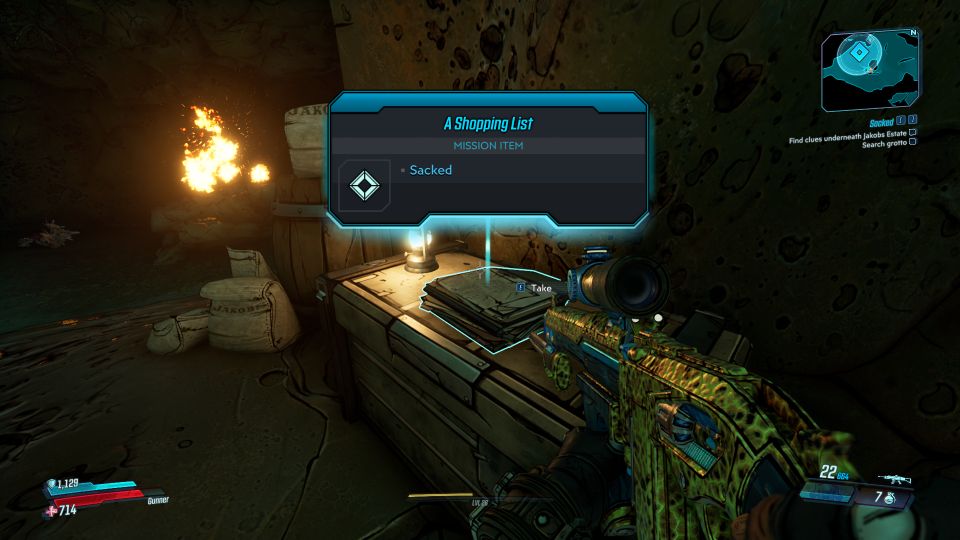 In the last area, you'll find a Pink Slip.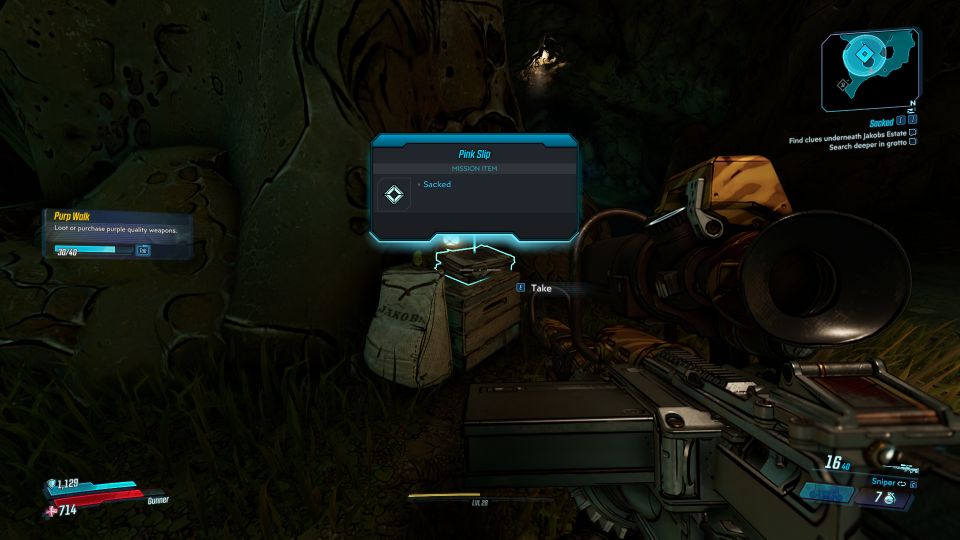 Talk to Clare
Use the fast travel point to head to the beginning of Jakobs Estate.
You will find Clare nearby, sitting down.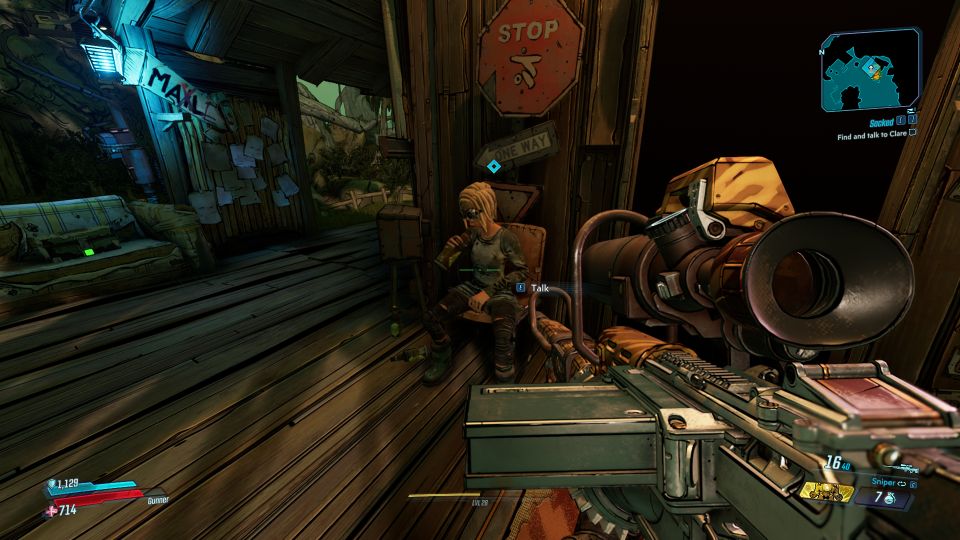 Search abandoned shack
You'll then need to look for the abandoned shack. There'll be COVs in the area.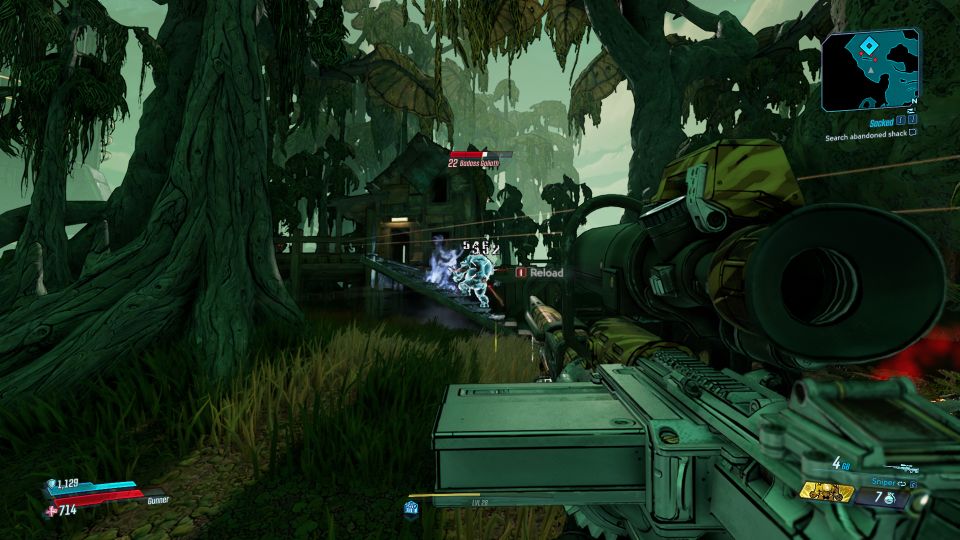 Enter the shack and interact with the bed to move it.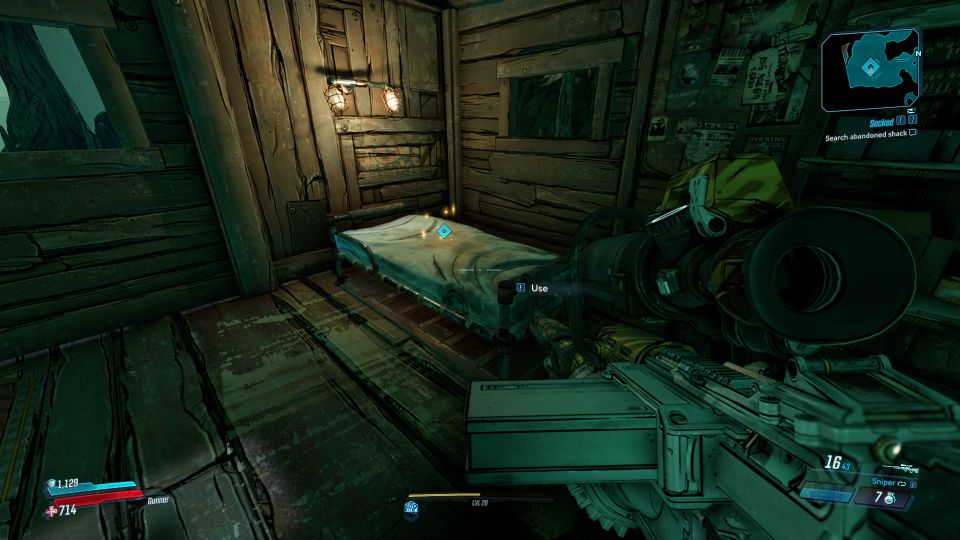 There's a recording here that you need to pick up.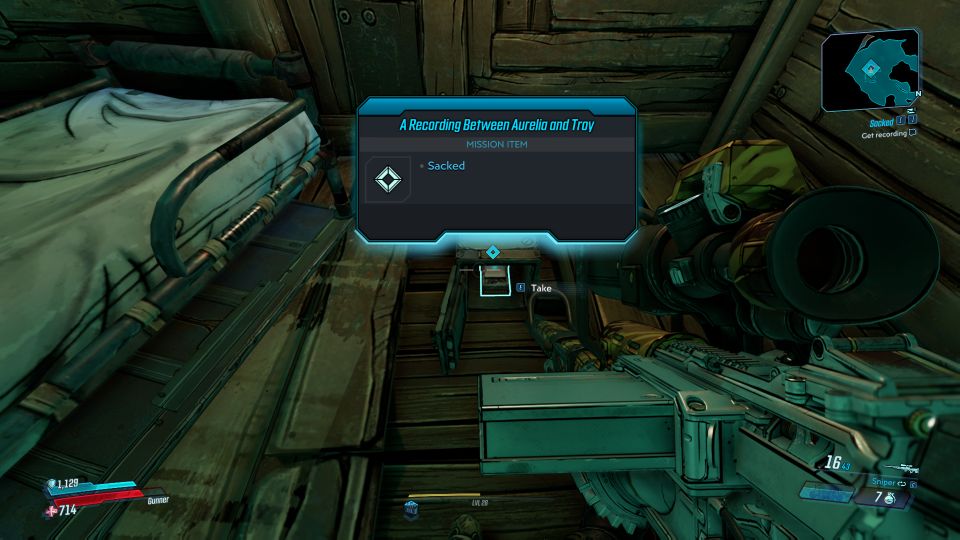 Return to Wainwright
Go back and meet Wainwright to hand the recording over to him.
The mission ends here and you will receive cash.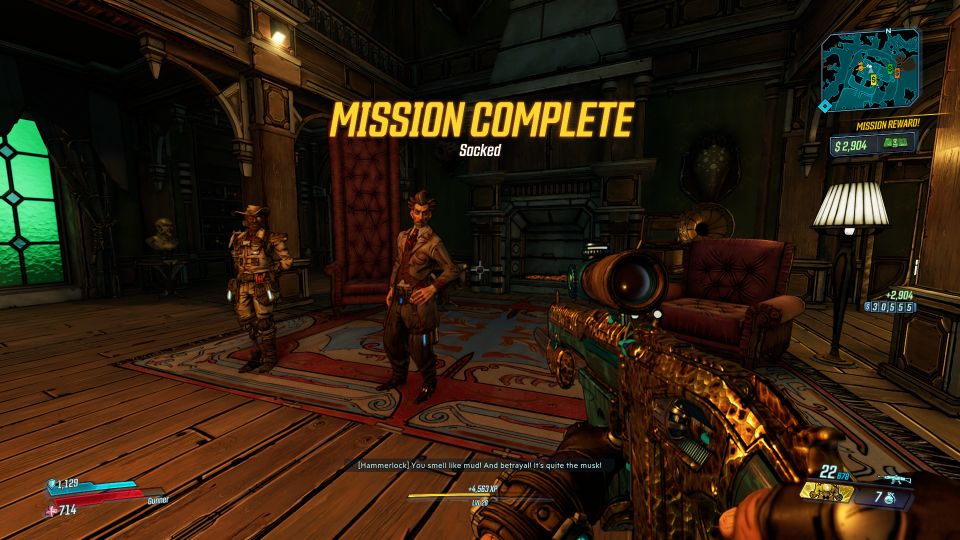 ---
Other articles:
Maliwannabees (Rax or Max): Borderlands 3 Guide