Porta Prison is a side mission that's available on the planet of Promethea, in Lectra City.
The mission is to help free Trashmouth from the portable prison in Lectra City.
This is a walkthrough of Porta Prison in Borderlands 3.
Recommended level: 13 and above.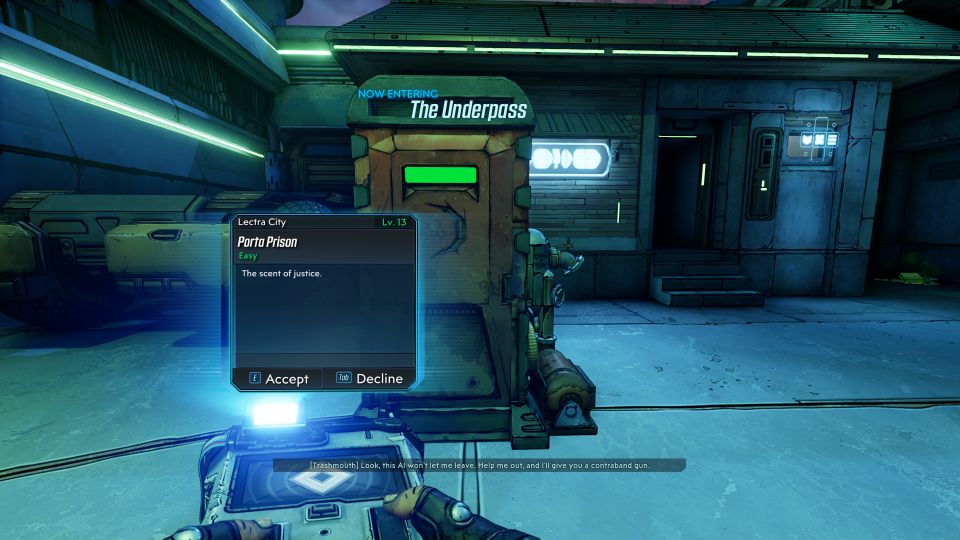 Speak to Trashmouth's crew
You can find Trashmouth's crew at the underground area. Take the stairs down.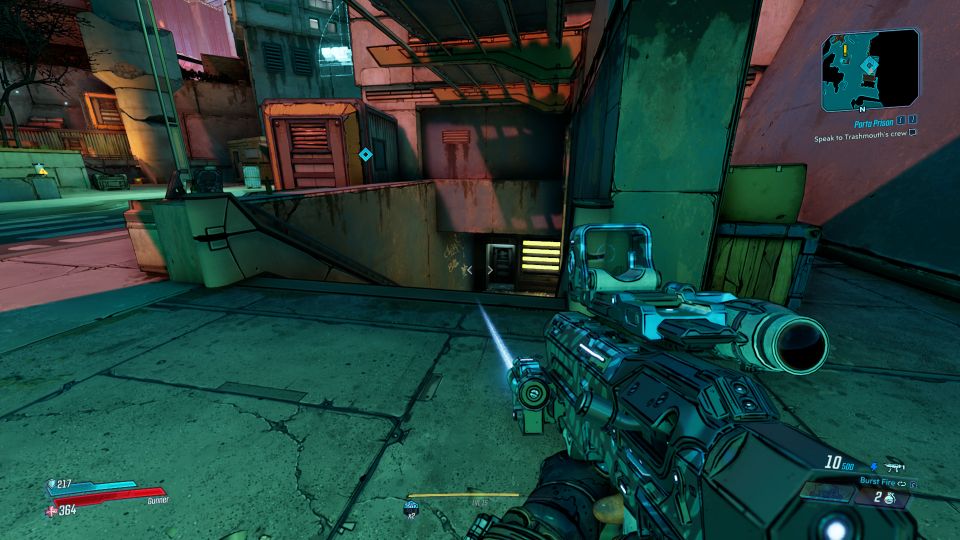 As you get down here, you'll realize that they're not actually on the same side.
Kill the people who betrayed Trashmouth.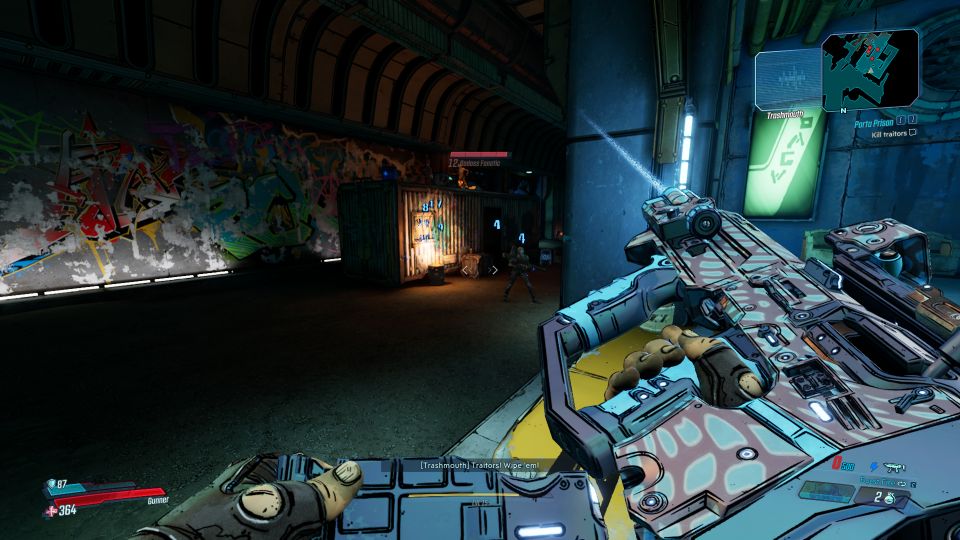 Get spray paint
Take the spray paint near the container.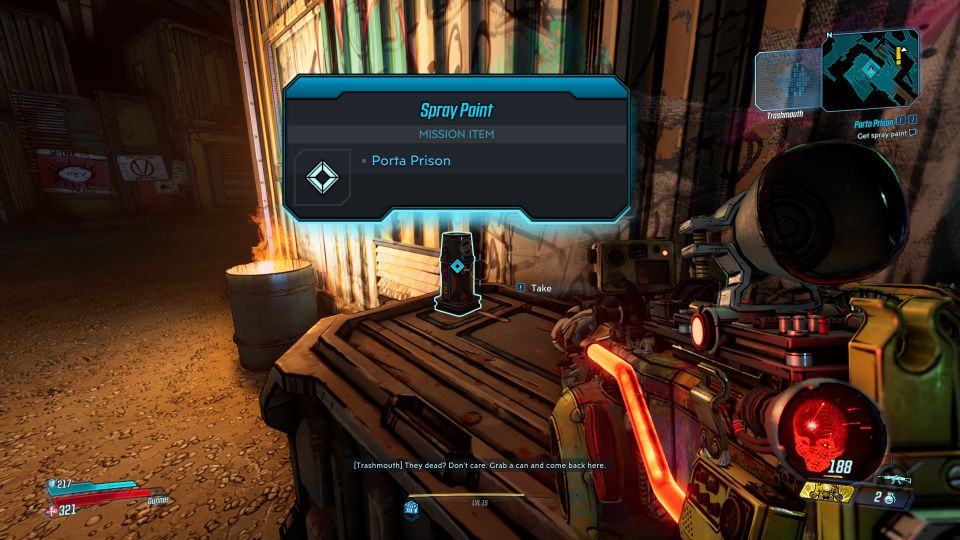 Spray graffiti
Head back to Trashmouth and spray graffiti at 6 spots on the building near him.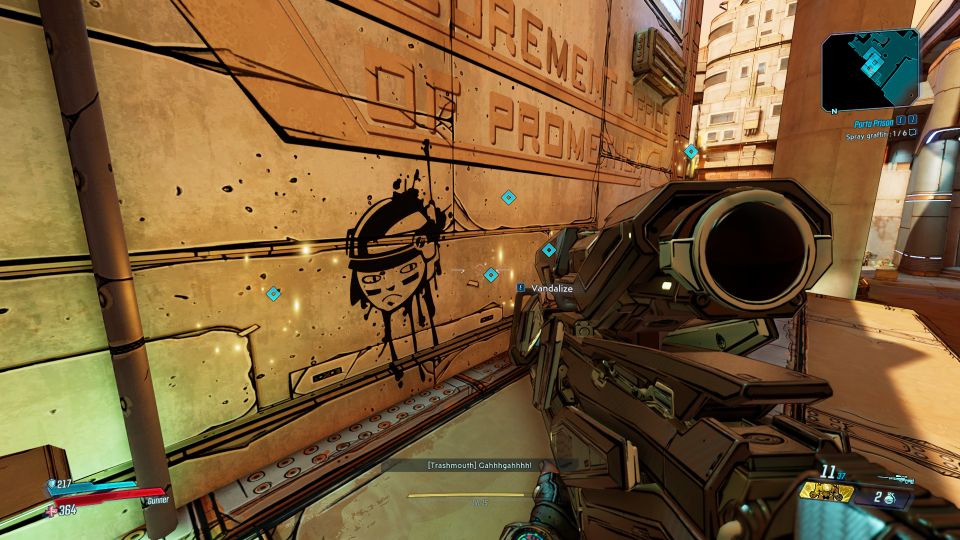 Destroy dirty cop bot
Immediately after spraying graffiti, a dirty cop bot will appear, claiming that you have committed an offence.
Kill the bot.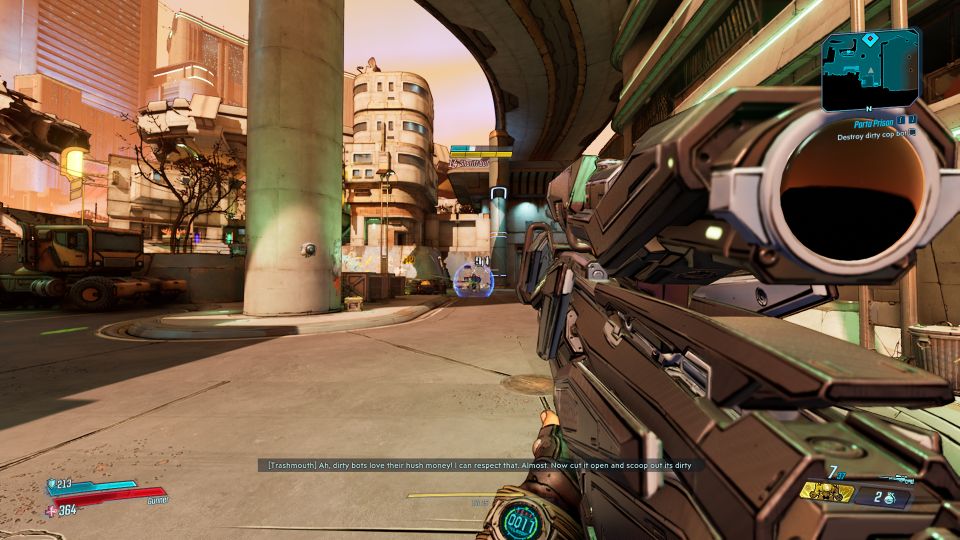 Pick up the AI chip from the dirty bot.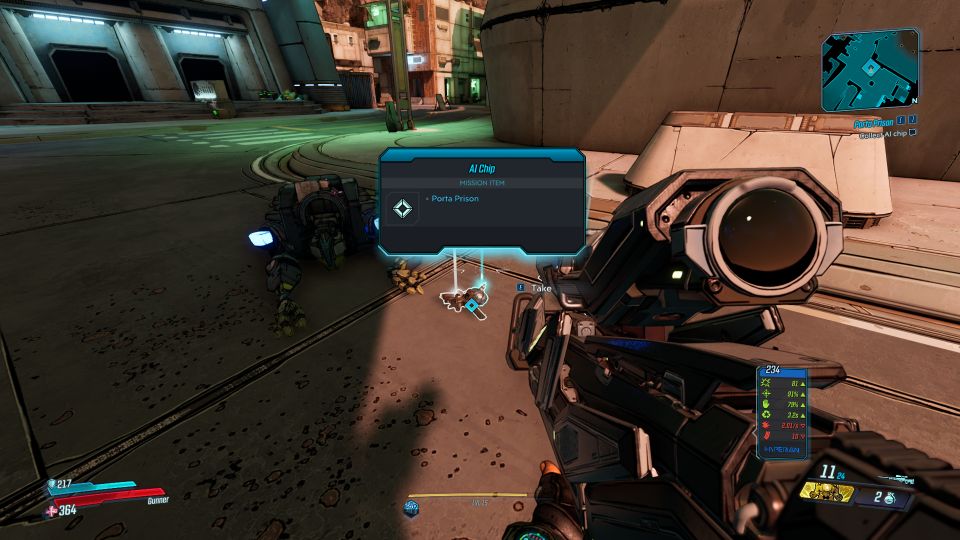 Install AI chip
Place the AI chip behind the porta prison.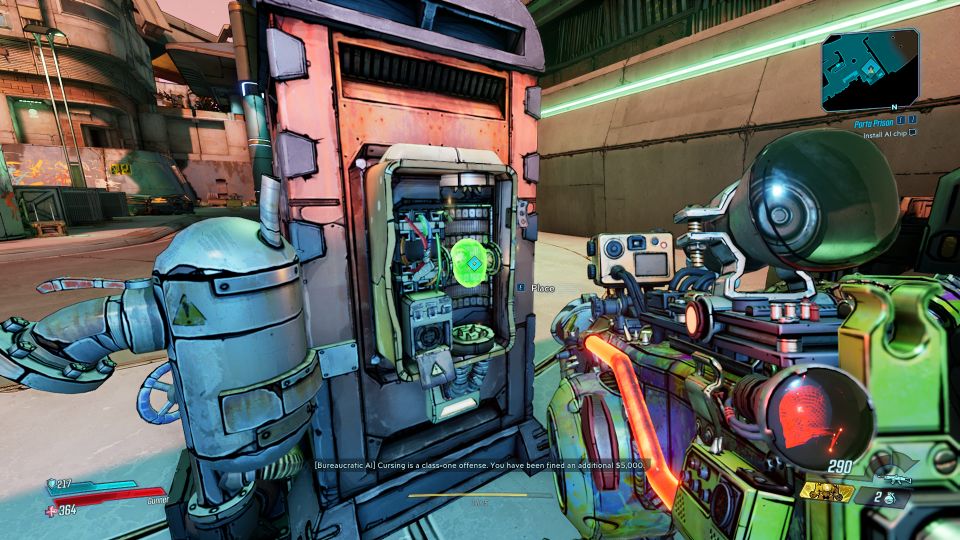 More dirty cop bots will come out. Secure the area.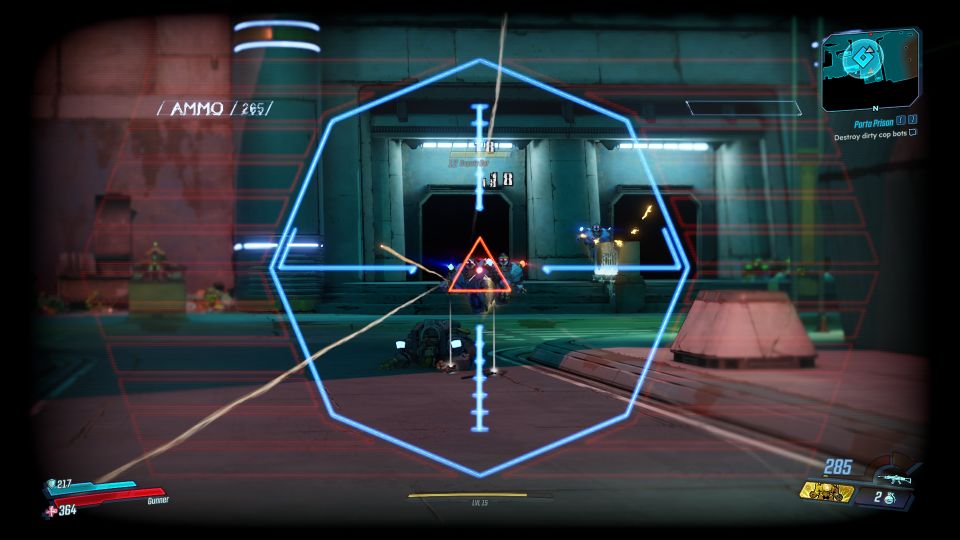 Break the septic tank beside the portable prison.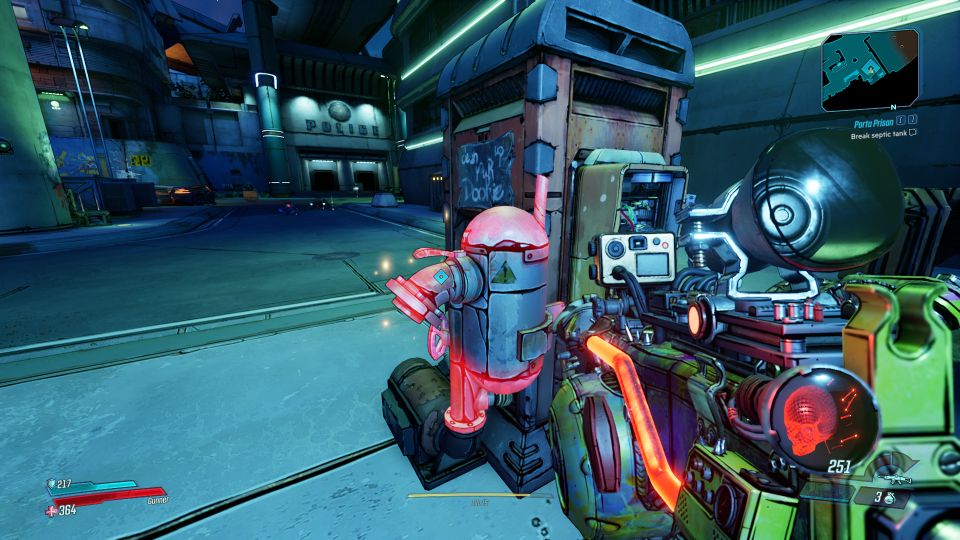 This will result in a recycler bot coming to clean the toilet water. Destroy this bot as well.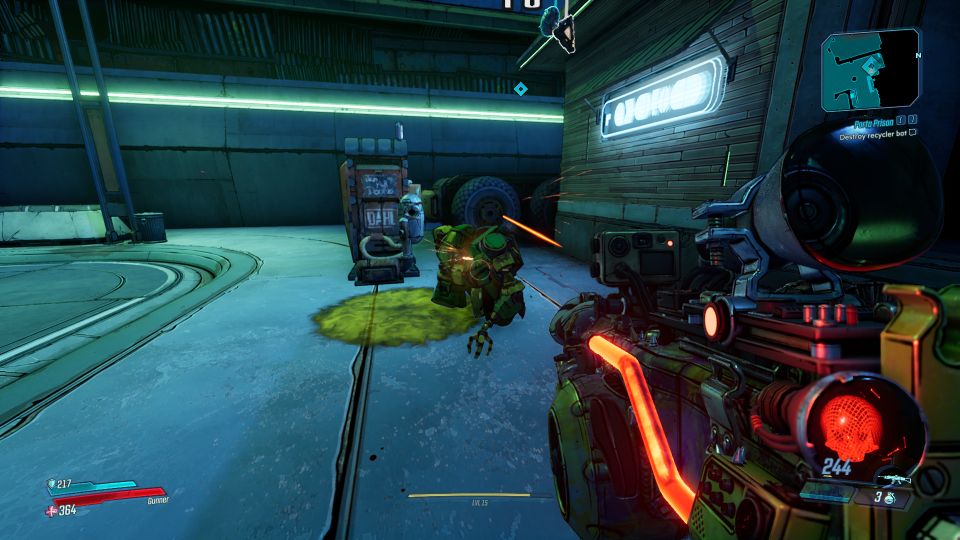 Pick up the AI chip from the bot and install it on the porta prison.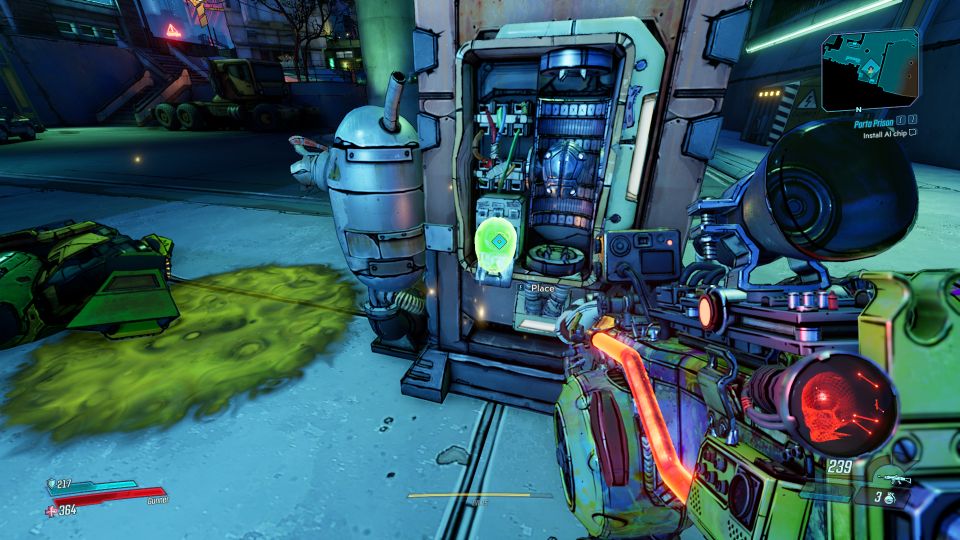 The entire prison will fly to the sky, and goes all the way to the Meridian Outskirts.
Collect illegal weapon
Get to Meridian Outskirts to find the porta prison. You will see a vehicle coming out as soon as you arrive at the marked location.
Destroy the vehicle and Trashmouth will die with it. Pick up the 'illegal weapon' which is actually a poop rocket launcher.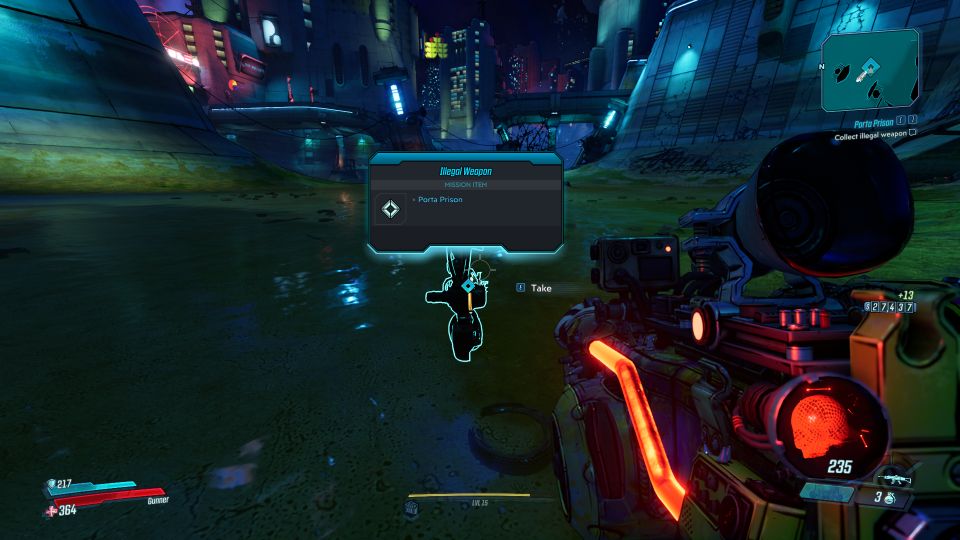 The mission ends here.
---
Other articles:
Let's Get It Vaughn (A Or B): Borderlands 3 Side Mission
Get Quick, Slick: Borderlands 3 Side Mission Walkthrough
On The Blood Path: Borderlands 3 Side Mission Guide
Maliwannabees (Rax or Max): Borderlands 3 Guide
Sacked: Borderlands 3 Side Mission Walkthrough