Life of the Party is a side mission you will find in Pandora of Borderlands 3.
This mission is available after you've completed the Boom Boom Boomtown side mission.
Your objective is to attend a little girl's birthday party with Mordecai.
Recommended level: 30 and above.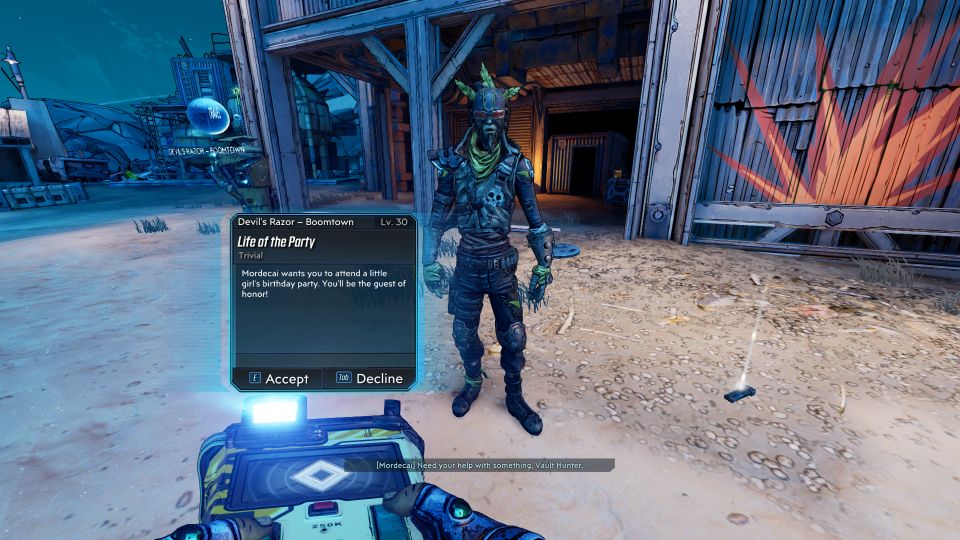 Collect special flowers
The first thing you need to do is to find special flowers. They are located all around the map and there'll be skags around the area.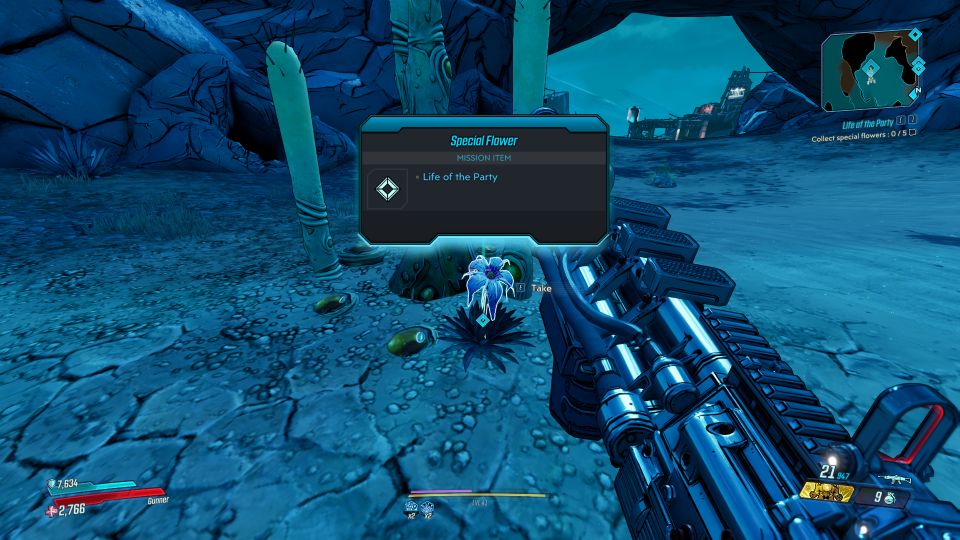 Meet Mordecai
After picking up 5 flowers, head over to the birthday location and meet Mordecai.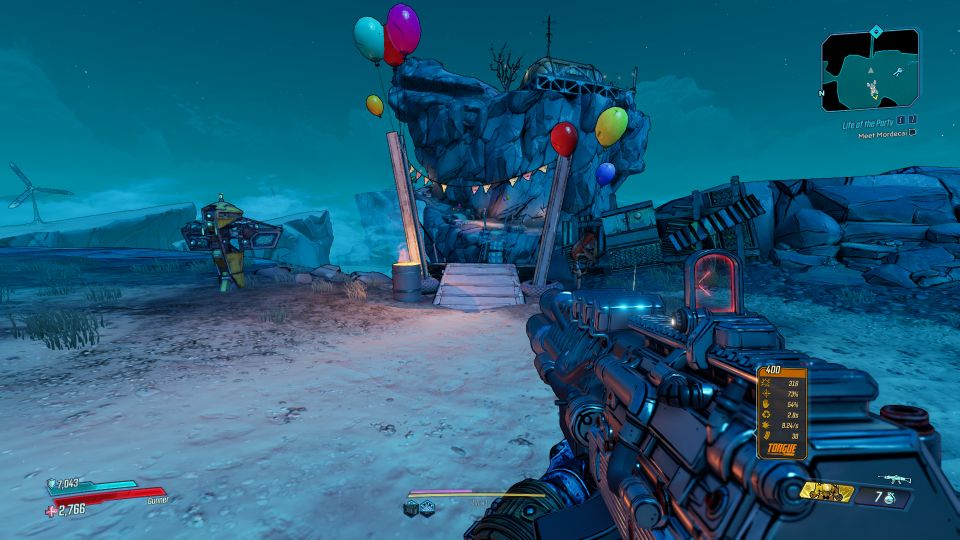 Place flowers on grave
After finding out that the girl's dead, place the flowers on her grave headstone.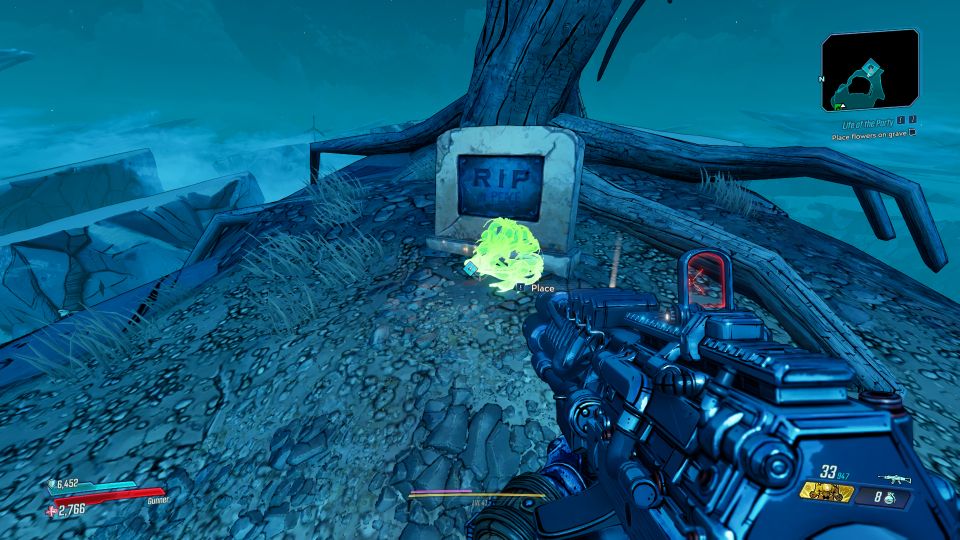 Speak with Hirschim, the girl's father.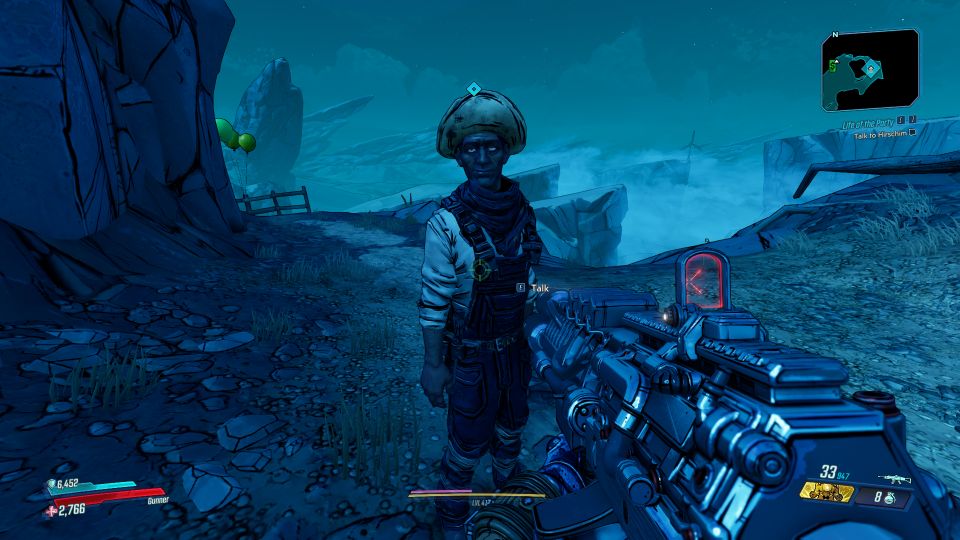 Have some cake or break Gracey's record
The first game at the party is to simply eat cake, or beat Gracey's record of 12 cakes.
The cakes are located all around the area. It's better if you choose to not beat her record. Otherwise, Hirschim will be disappointed.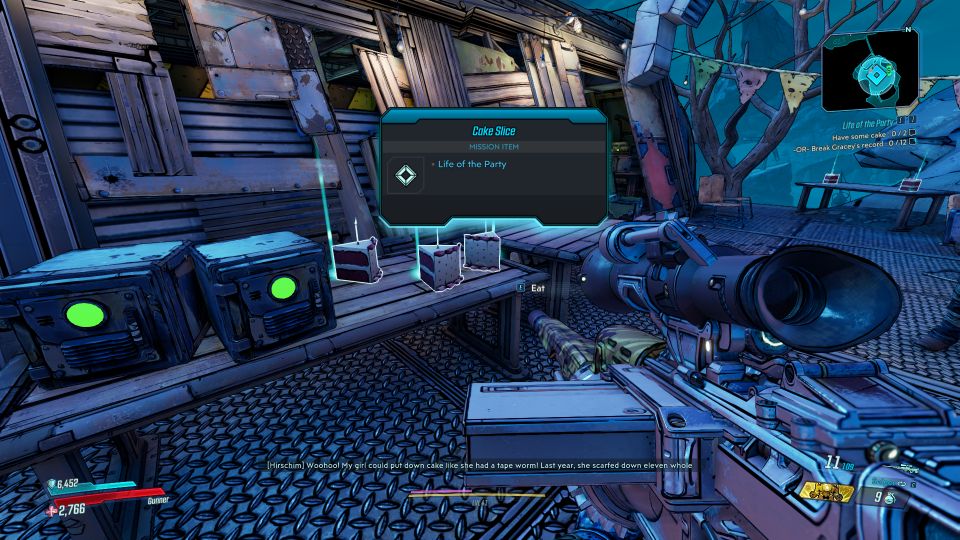 Throw grenades
The next game is to throw grenades. Gracey's record is a score of 50.
Once again, if you choose to stop after 5 grenades, you'll preserve his daughter's record.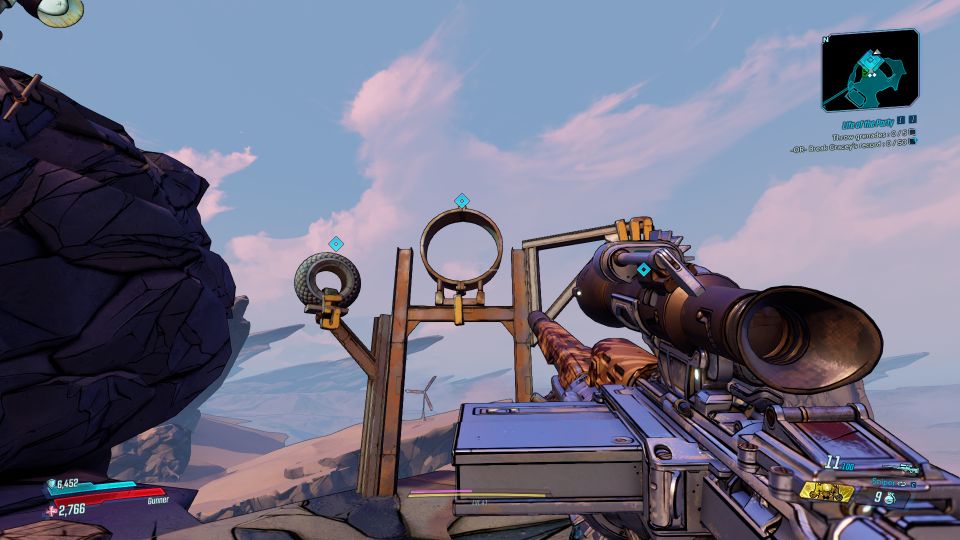 Just tell him that you're tired.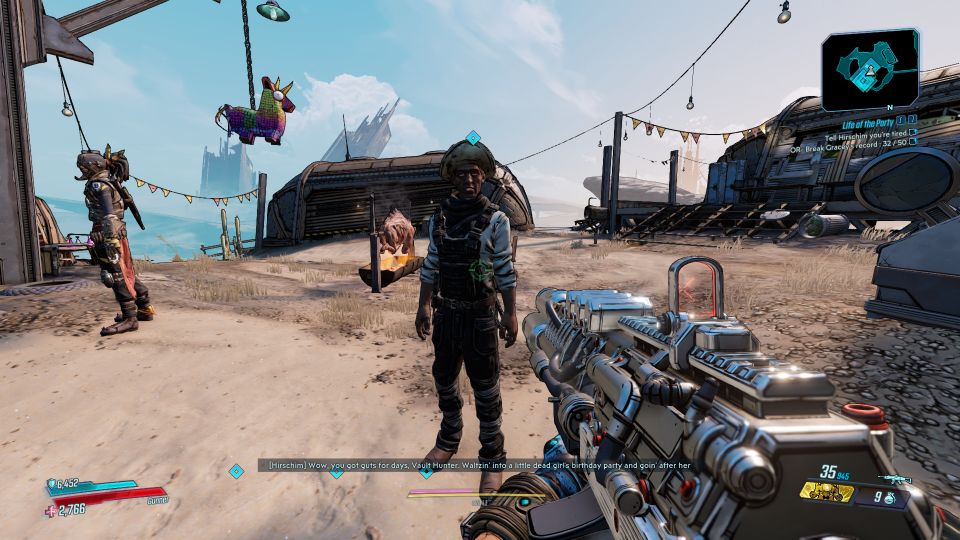 Let record stand or beat Gracey's record
The last game is to shoot Rakks. You can let Gracey's record stand or beat her record.
To start the game, pat the dog.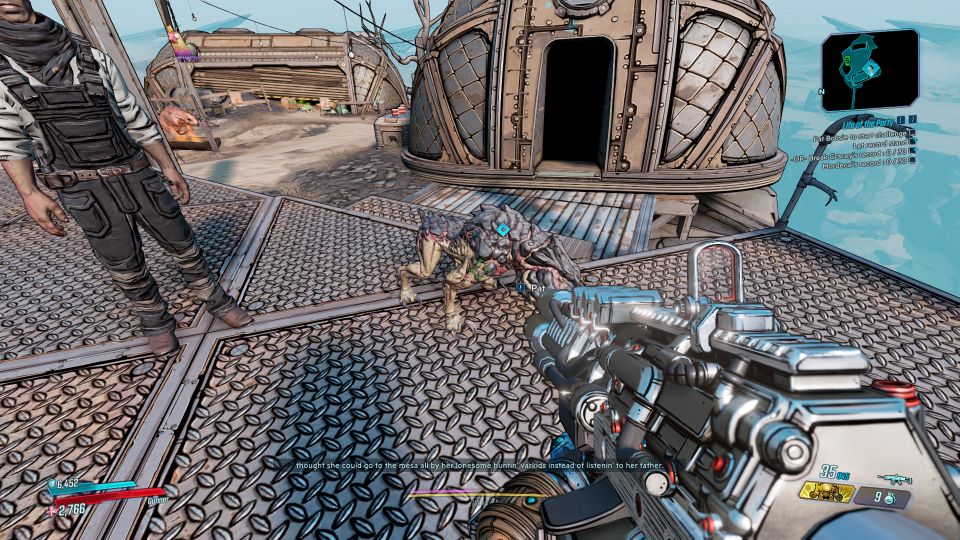 Once again, if you wish to have a happy ending, choose to let the record stand.
There's a time limit for killing the Rakks.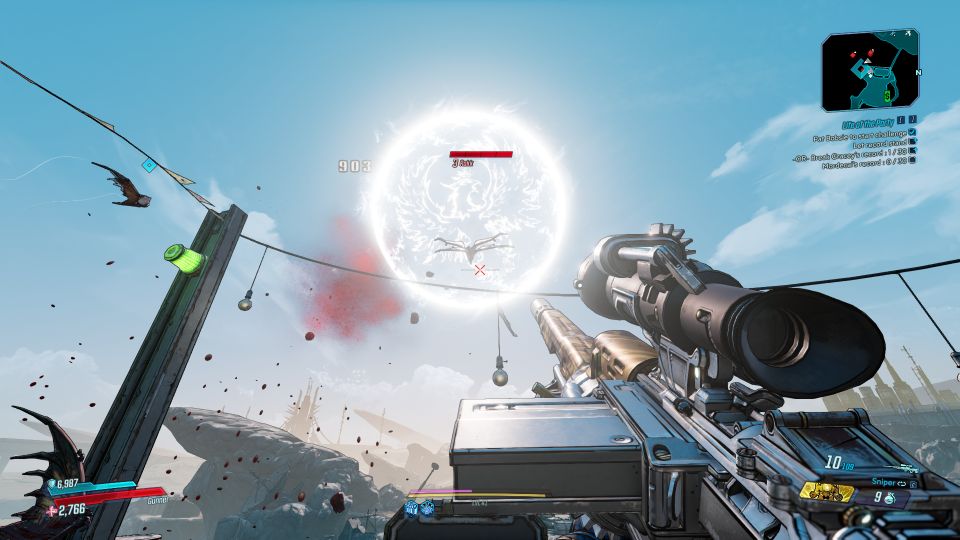 Destroy pinata
If you let Gracey's record maintain after the three games, Hirschim will thank you for being such a good person.
You will also get to destroy the pinata. You'll find weapons or items inside.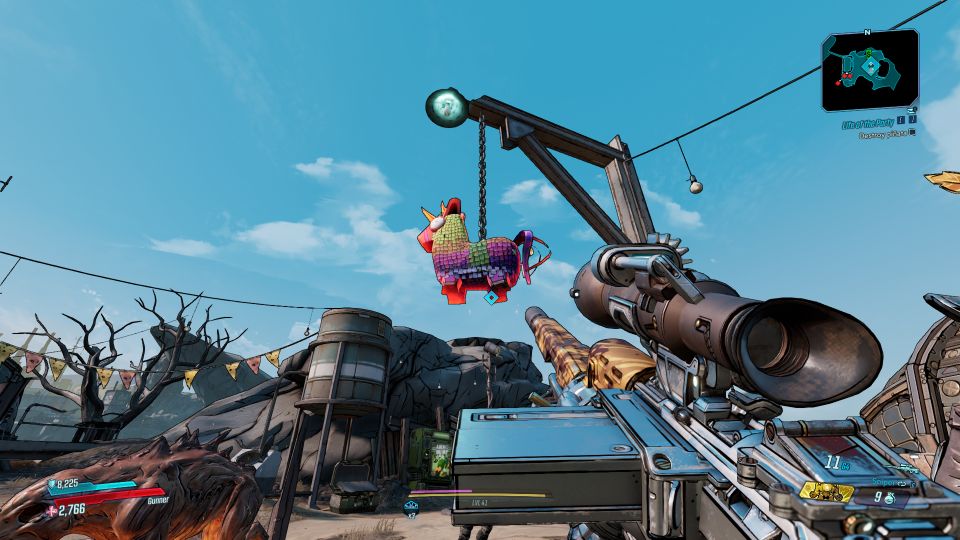 Also, he will hand you a legendary pistol with some cash when the mission completes.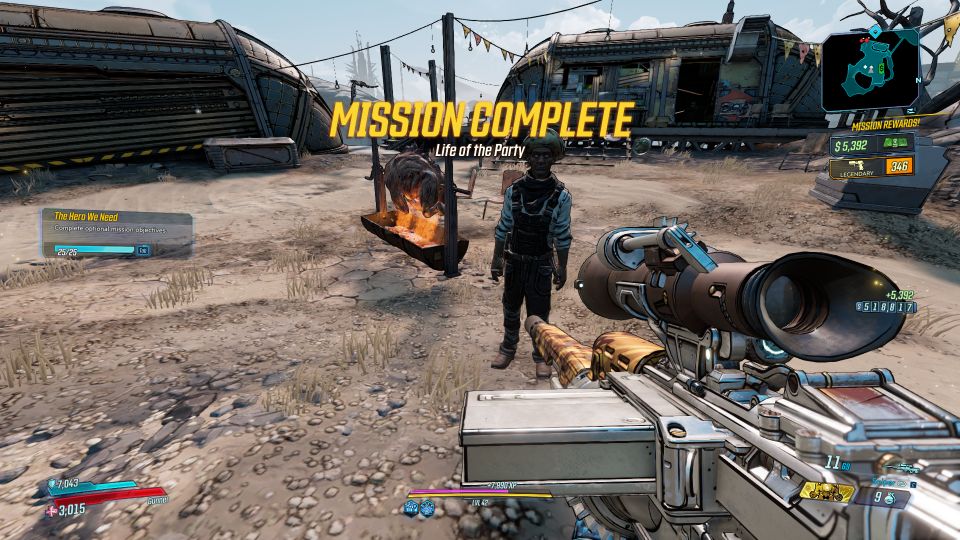 ---
Other articles:
Borderlands 3: List Of Side Missions
On The Blood Path: Borderlands 3 Side Mission Guide
Sacked: Borderlands 3 Side Mission Walkthrough