Grounded is the new survival adventure game by Obsidian Entertainment which is still in early access.
The main story of the game is apparently really short but there are still things to do.
At the beginning of the game, you will encounter a Mysterious Machine in the lawn.
Here's a walkthrough of Investigate the Mysterious Machine in Grounded.
Press the buttons
The first thing to do is to press the 'Target' button.
Next, try to activate the machine.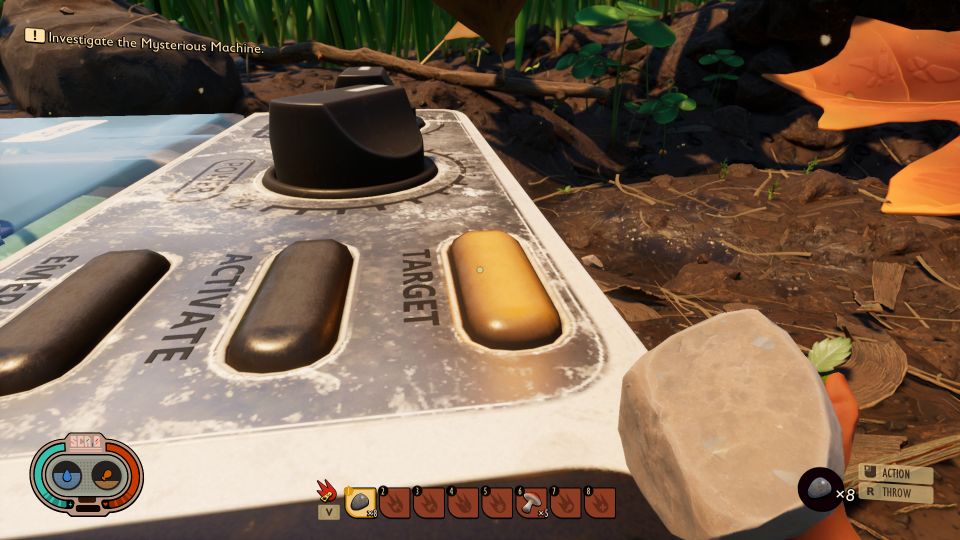 Unblock the obstructed laser
After the machine is activated, it will emit three lasers.
One of the lasers is obstructed by the grass.
Build a Pebblet Axe and chop down the particular grass and the objective is complete.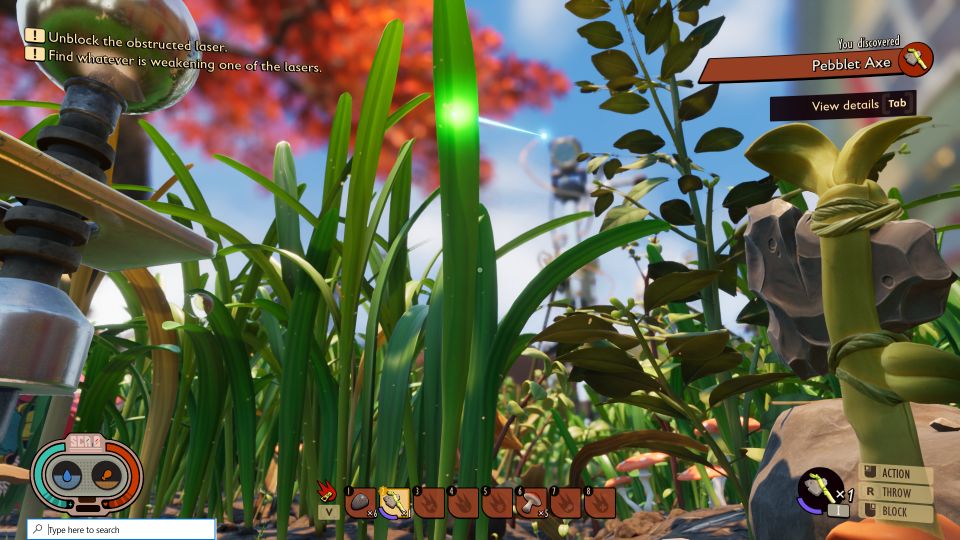 Find whatever is weakening one of the lasers
Next, there'll be a laser that isn't stable.
Head towards the machine to find out why.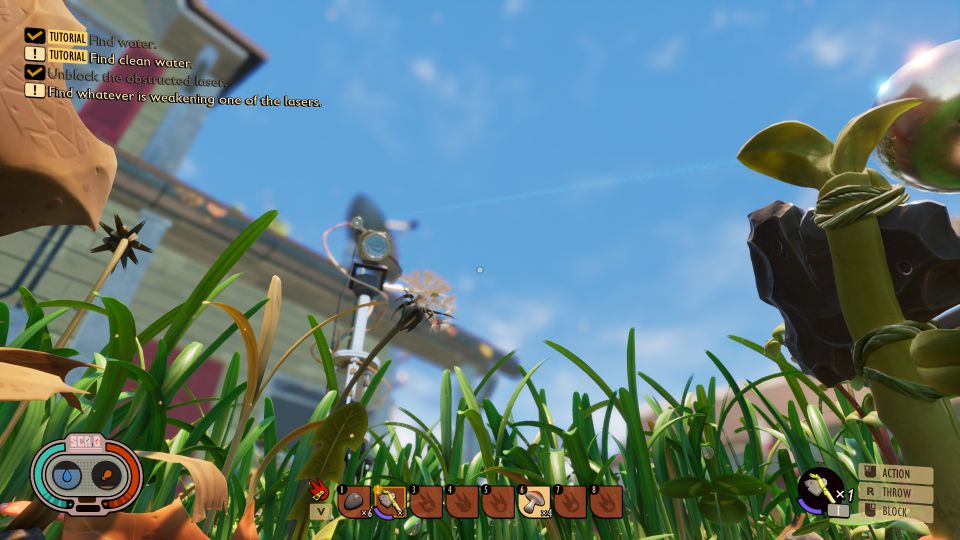 Once you reach, you'll see many mites biting on the cable. The cable is long and you'll have to clear all of those biting on the cable.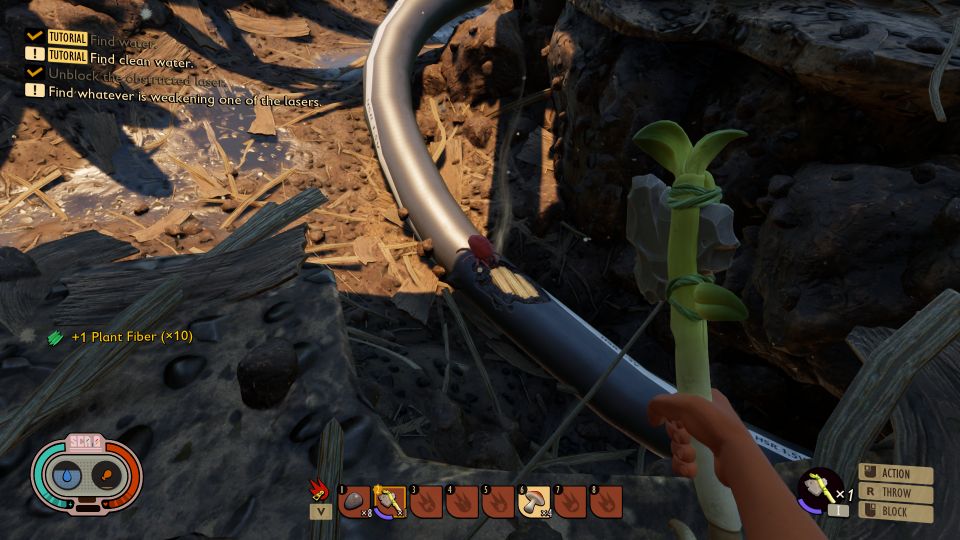 Some of them are located above. You'll have to climb the cable and take them out.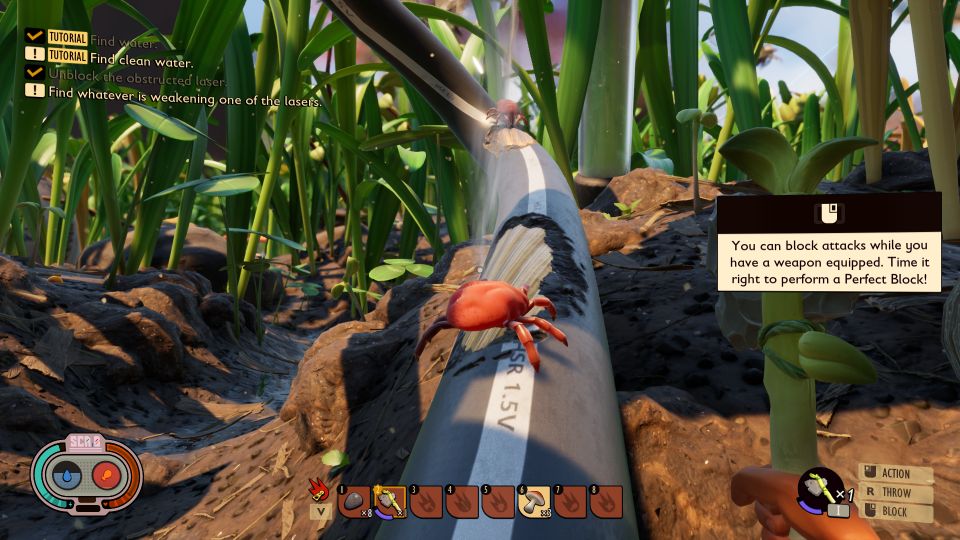 Once you're done, head downwards into the 'dark cave' following the cable.
You will need to make a torch first.
To build a torch, you will need sprig, sap, woven fiber and dry grass chunk.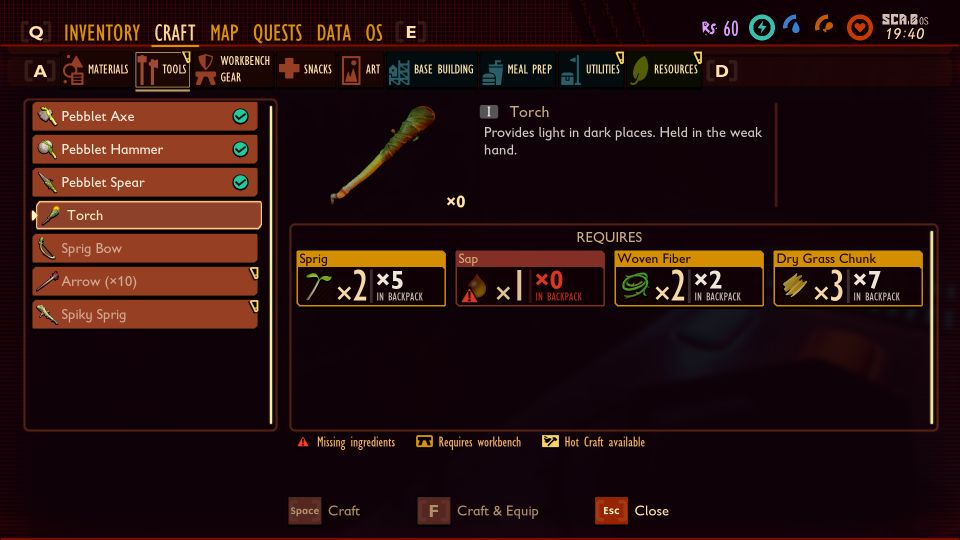 Once you have a torch, descend into the cave and you'll encounter more of them. Ignore those that are not biting on the cable.
Kill all those involved and leave the cave as it's pretty hard to fight all of the mites.
If you all the way to the end, you can get some materials including quartzite.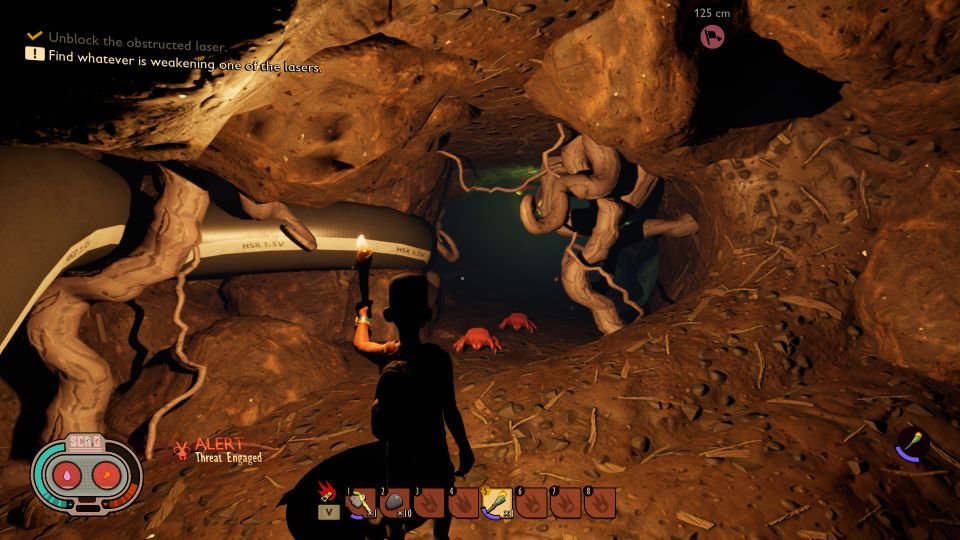 Activate the machine
Once the laser is functioning again, go back to the machine and press the button to activate it.
It will cause an explosion on the oak tree and it's the next part of the story.