Sap is one of the crucial ingredients in the new survival-adventure game Grounded.
You can use it to craft other items including tools like torches.
Here's how you can build a sap catcher in Grounded in case you have trouble placing it.
Build a sap catcher
To make a sap catcher. you need 1 Ant Mandible and 1 Acorn Top.
Ant Mandibles can be farmed simply by killing all kinds of ants around the map.
This includes worker ants and soldier ants.
As for Acorn Top, you'll need to farm them from Acorns.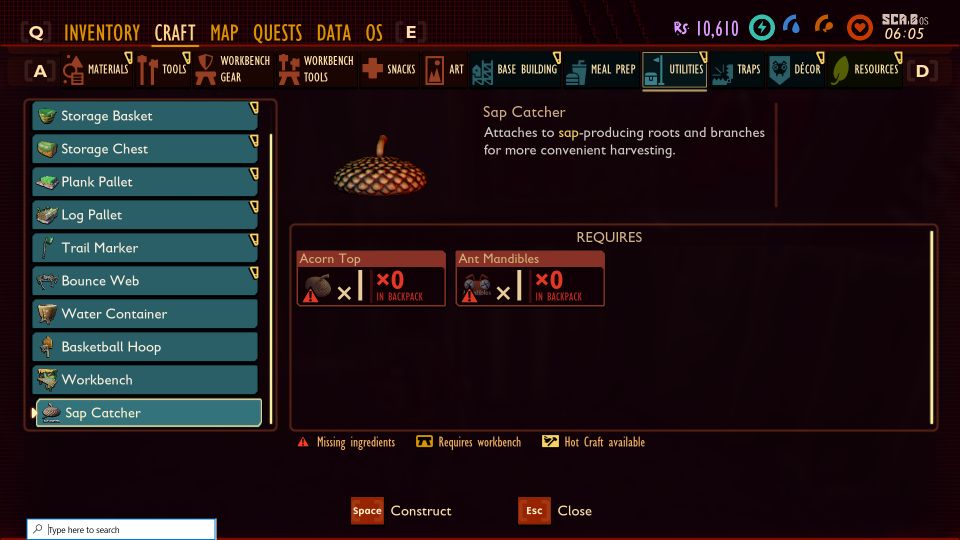 How to place a sap catcher
Placing the sap catcher seems to be more confusing at first.
You'll need to find a sap-producing root first.
The image below is an example of a root. It's much bigger than the twigs you see on the ground.
You'll have to place it directly in the middle or wherever the game allows you to.