Shadow of the Samurai is a main mission in Ghost of Tsushima.
Your task is to join your allies and save Lord Shimura from Castle Kaneda.
Here's a walkthrough of Shadow of the Samurai in Ghost of Tsushima.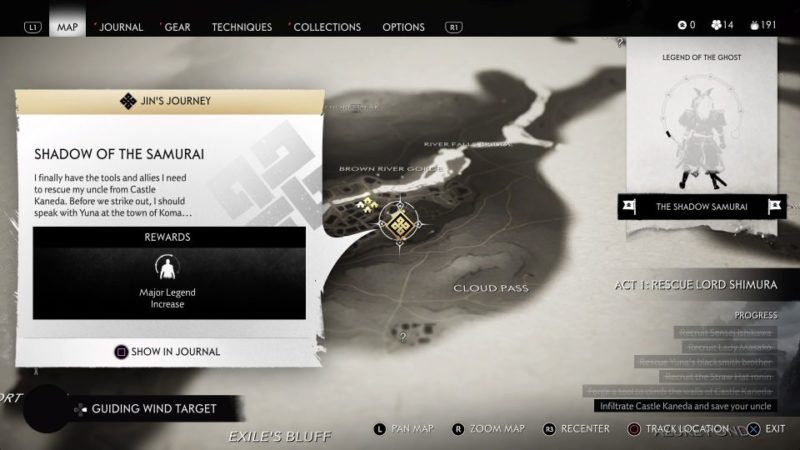 To begin, talk to Yuna at Komatsu.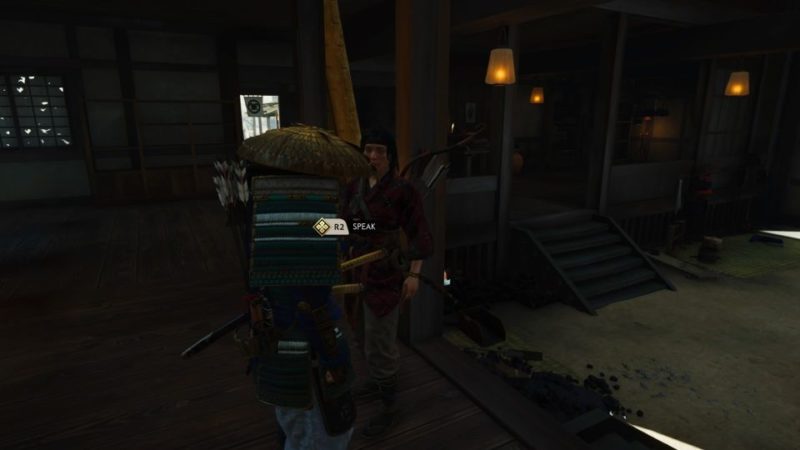 Optional: talk to your allies
There's an optional objective before you begin. You can speak with your allies first, including Masako, Ishikawa and the rest.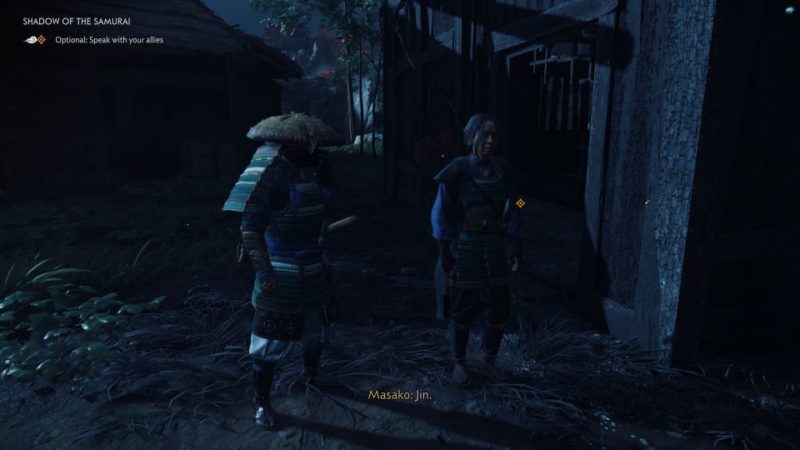 Scale the cliffs
To enter Castle Kaneda, you need to climb up the cliff with the help of the grappling hook.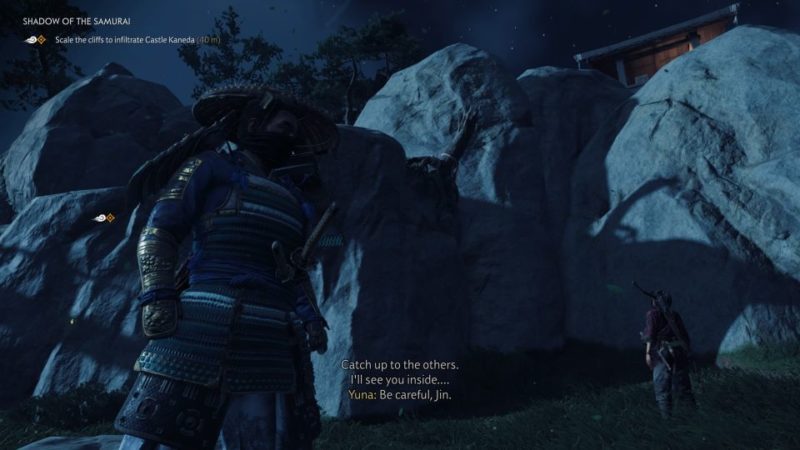 At the top, squeeze through the gap in the wall.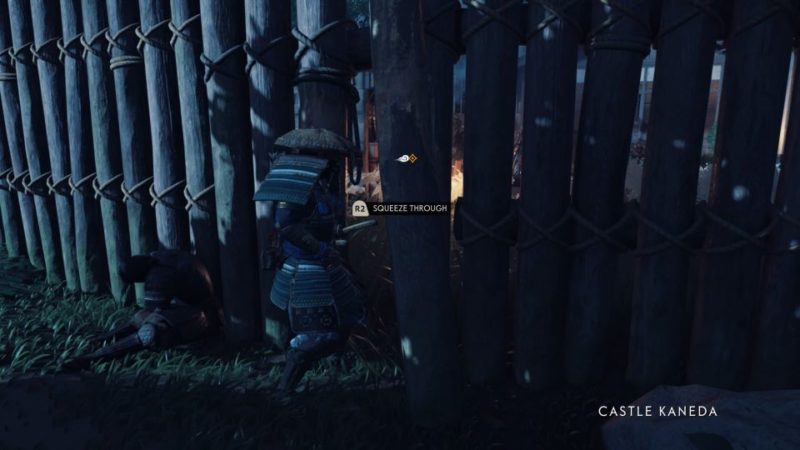 Defeat the Mongol with the alarm
Once you're inside the walls, you have to move stealthily. Look for the Mongol with the alarm.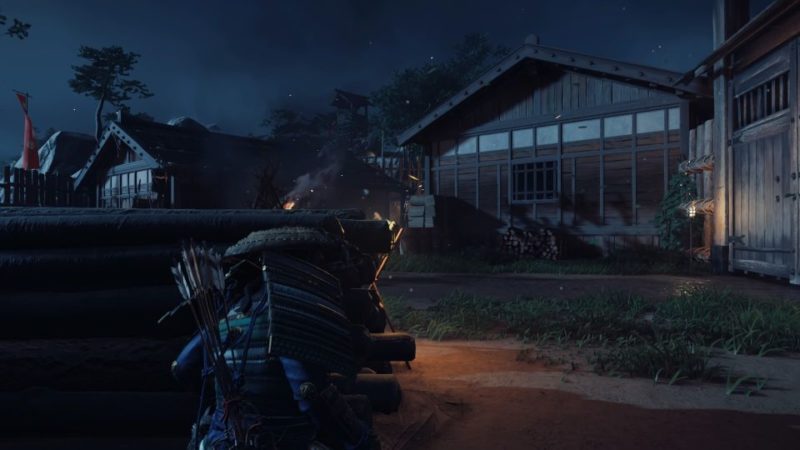 You can go through the houses to avoid detection.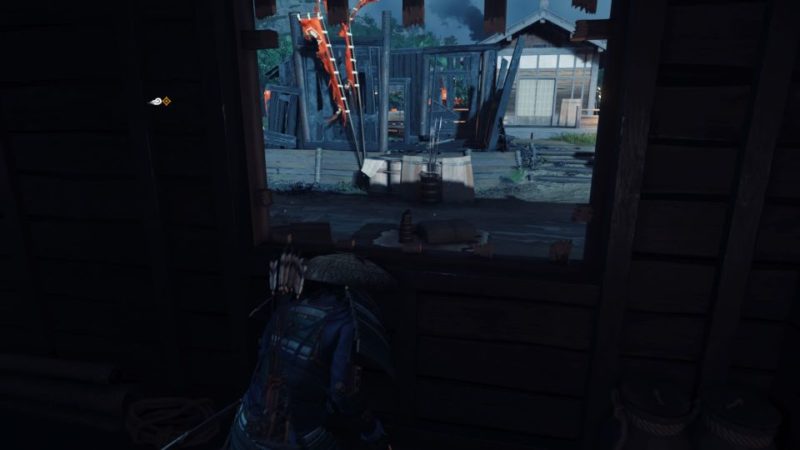 Take out the Mongol with the alarm first, before clearing the area.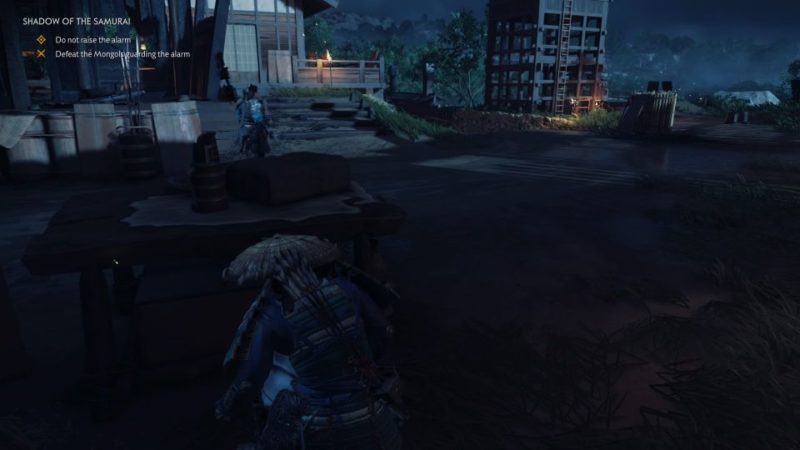 Advance to the upper courtyard
Masako will then follow you. Head towards the upper courtyard.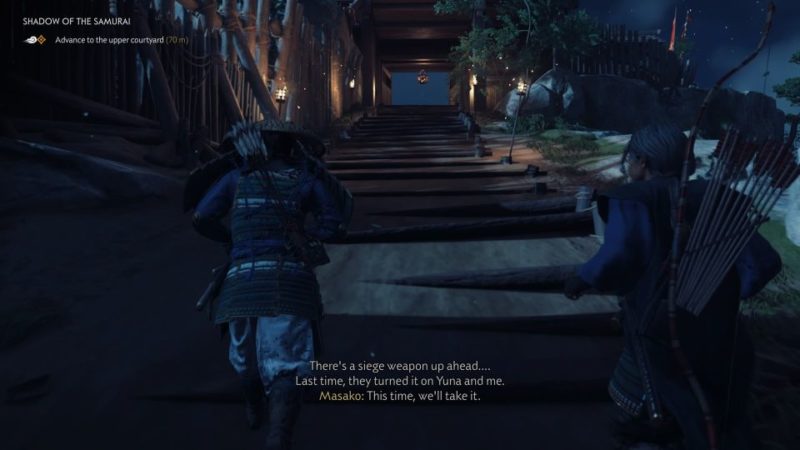 Here, you can kill as a ghost or go head on as a samurai.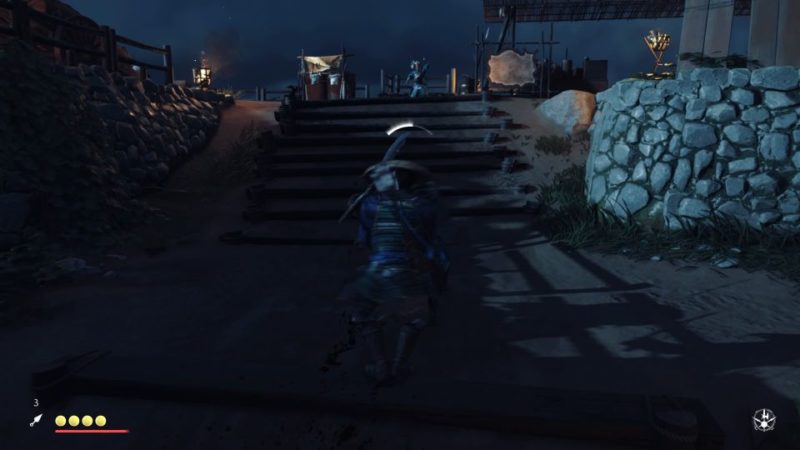 Speak with Masako after killing the Mongols.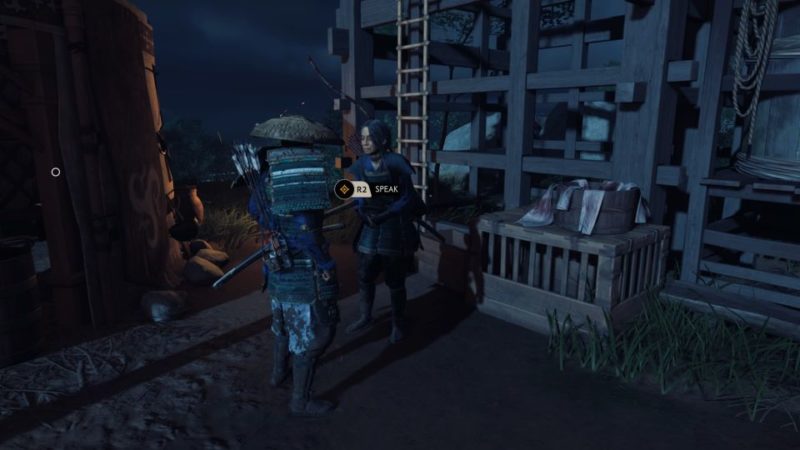 Meet Yuna
Masako will stay behind to handle the weapons.
Head towards the bridge to meet Yuna.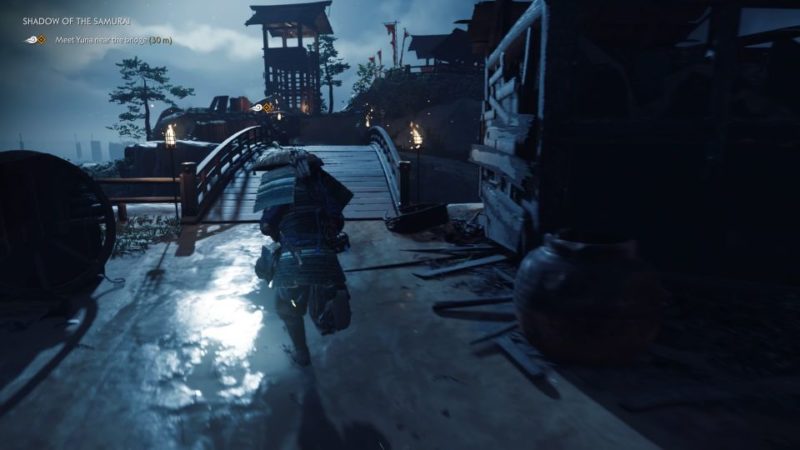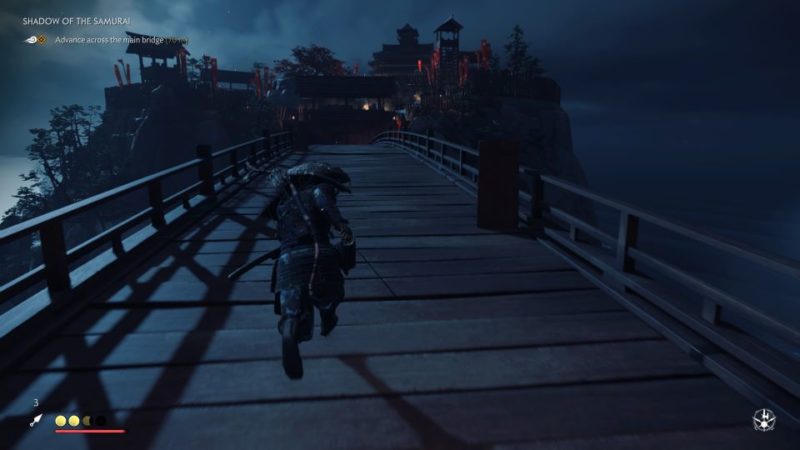 Find a way into the castle
At the bridge, you'll find that the door is locked. Go towards the right cliff and you'll be able to slowly go downwards.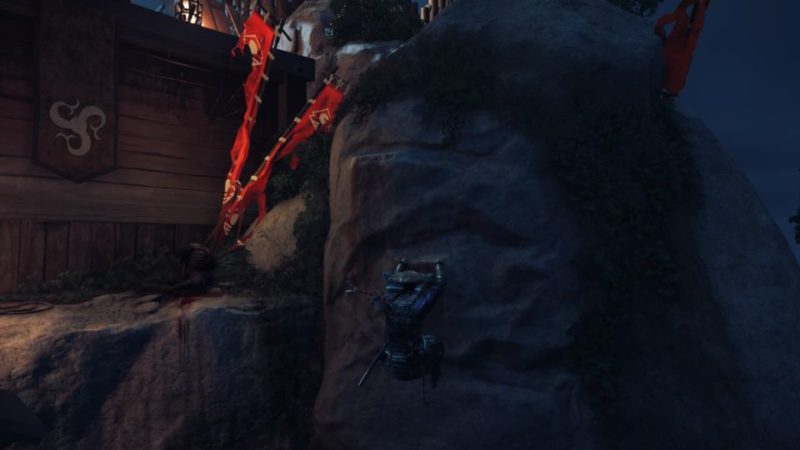 Under the bridge, you can use the grappling hook to reach the other side.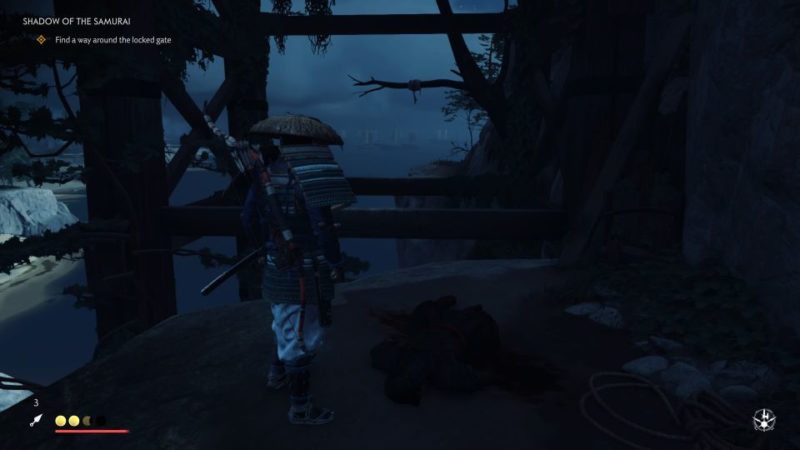 Once you've climbed up, squeeze through the gap in the wall.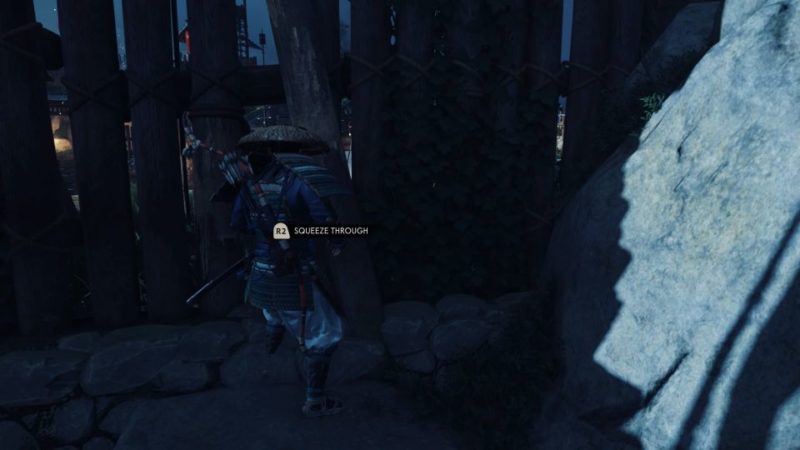 Open the gate
To get Yuna to help you, open the gate quietly.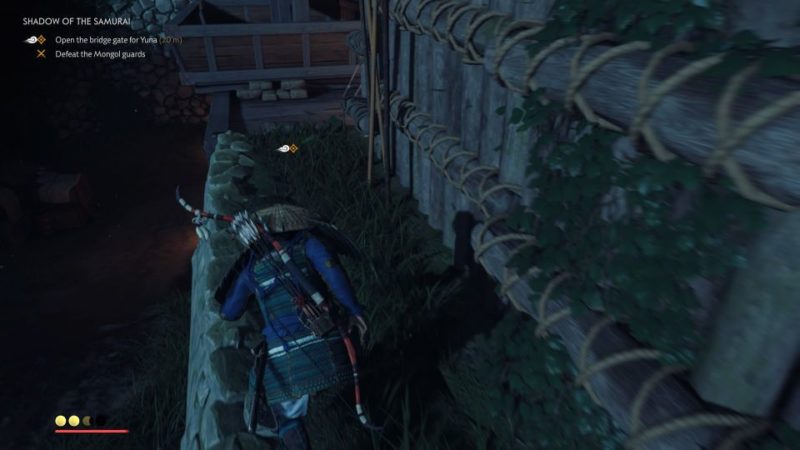 Defeat the Mongols
Together with Yuna, you have to take out all the Mongols.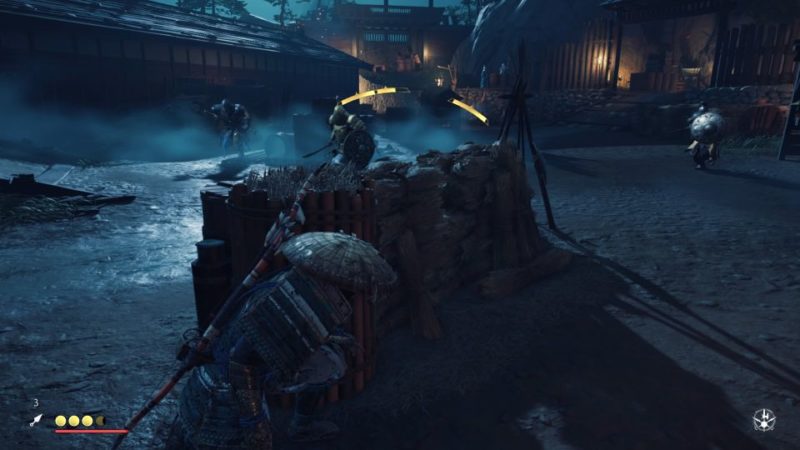 Once you're done, continue towards the main courtyard.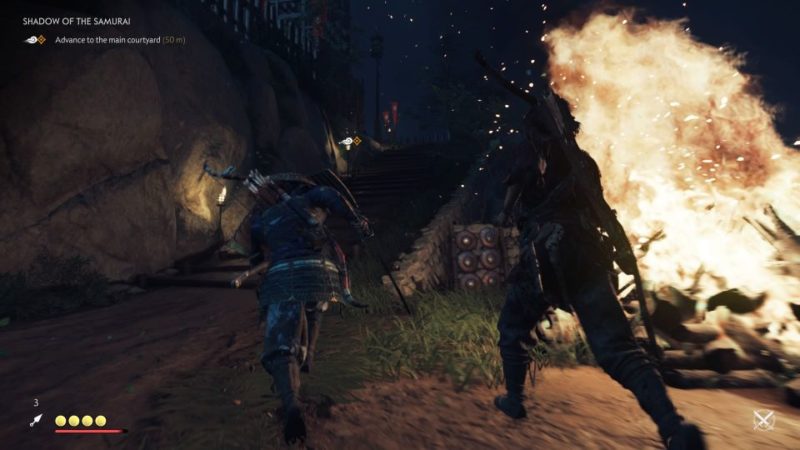 To enter the area, you have to squeeze through the gap again.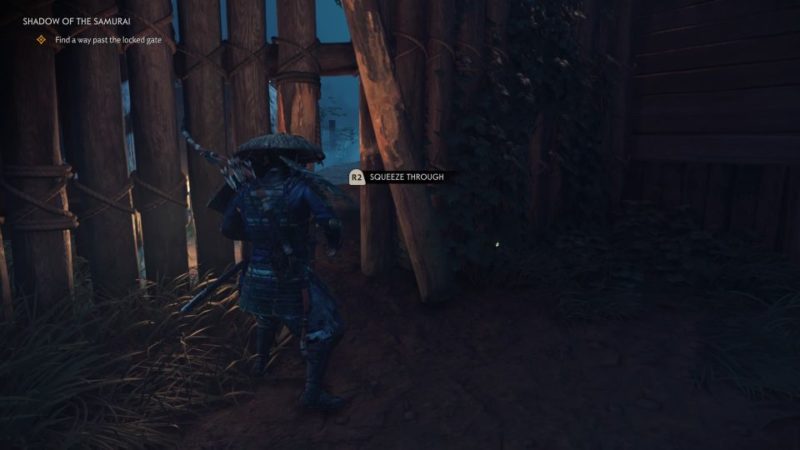 Defeat Ryuzo
You will then meet Ryuzo already waiting inside.
He will challenge you to a fight. It's pretty straightforward. You just have to watch out for his technique when he sheathes his sword.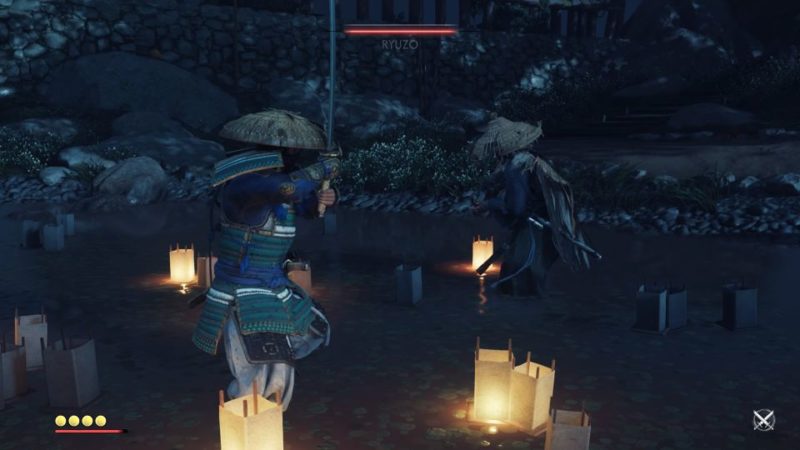 Defeat the Mongols
After beating Ryuzo, he will shout and more Mongols will come. Take them out first.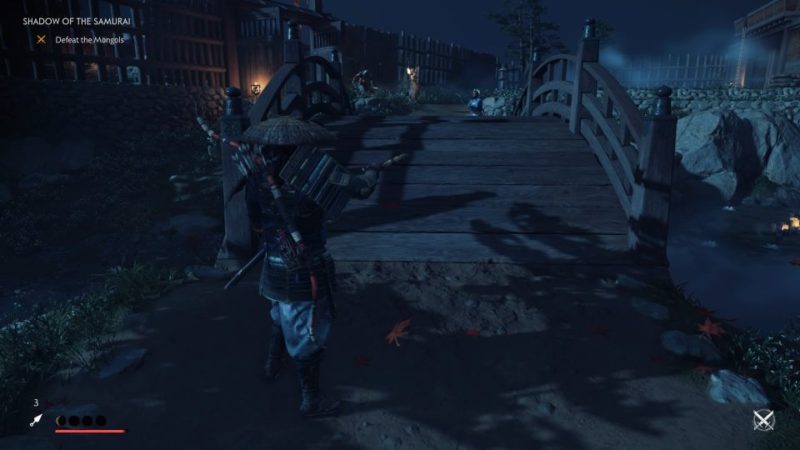 Save Lord Shimura
Next, head into the keep to save Lord Shimura.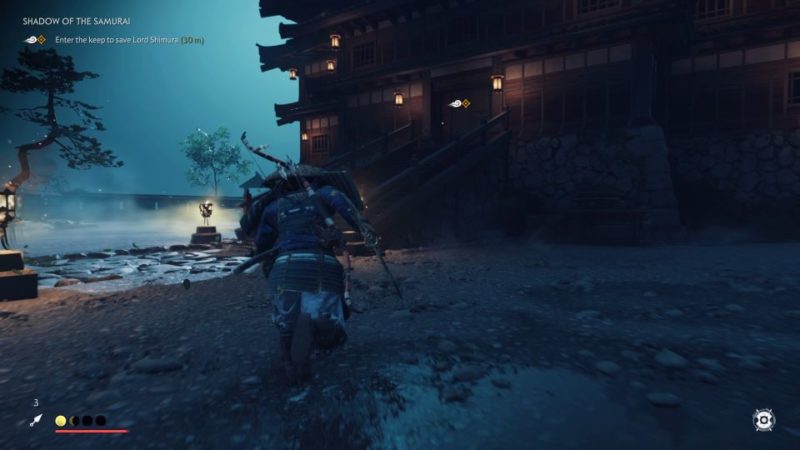 Inside, you can expect more Mongol guards. You have to keep climbing up the ladder as Lord Shimura is on the highest floor.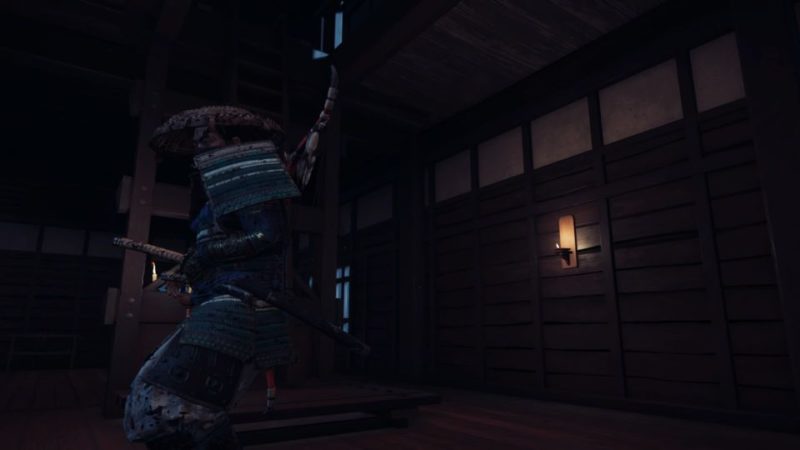 Continue climbing up and clearing the Mongol guards.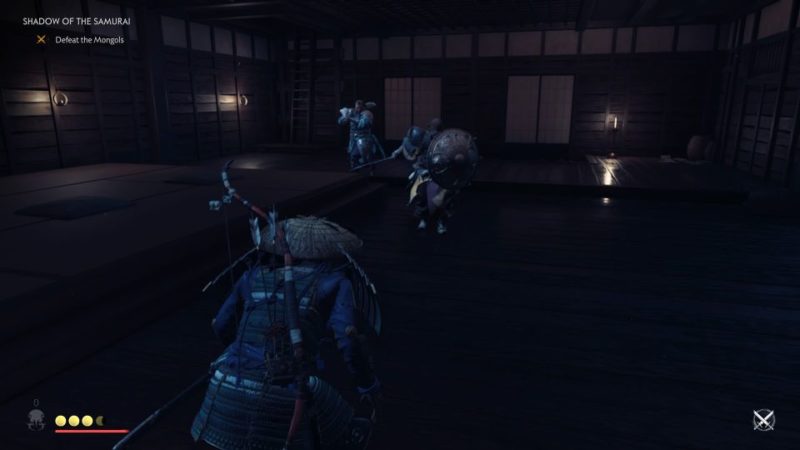 Defeat the Mongols
After saving Shimura, follow him and kill all of the remaining Mongols outside.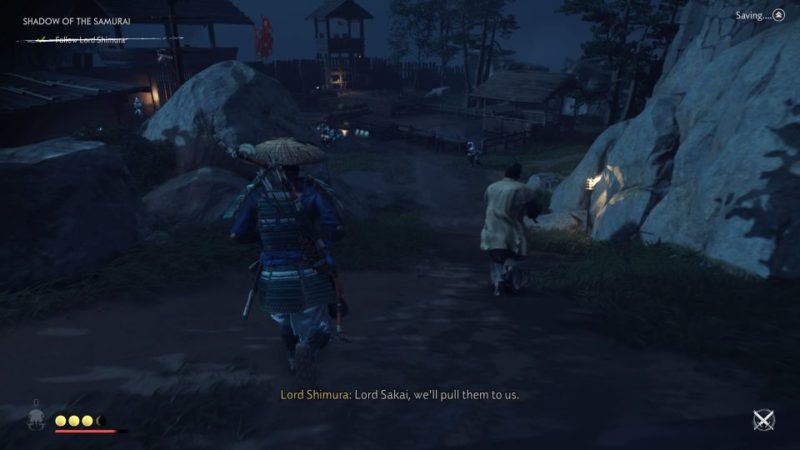 You will also be joined with your other allies. Together with them, defeat all of the enemies.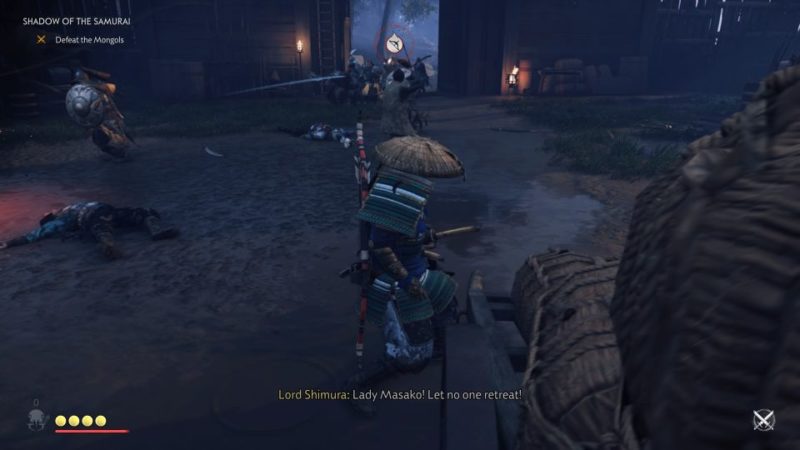 The tale ends here.
---
Related articles:
A New Horizon – Ghost Of Tsushima Quest Walkthrough
The Walls Of Yarikawa – Ghost Of Tsushima Walkthrough