Get Quick, Slick is a side mission you will find in Eden-6 of Borderlands 3.
The mission is to do a few jumps over ramps, with each getting more difficult than the previous.
This is a brief walkthrough of Get Quick, Slick in Borderlands 3.
Go to Prisa's garage
Your first objective is to go to Prisa's garage to get the Outrunner. Use the Outrunner to begin.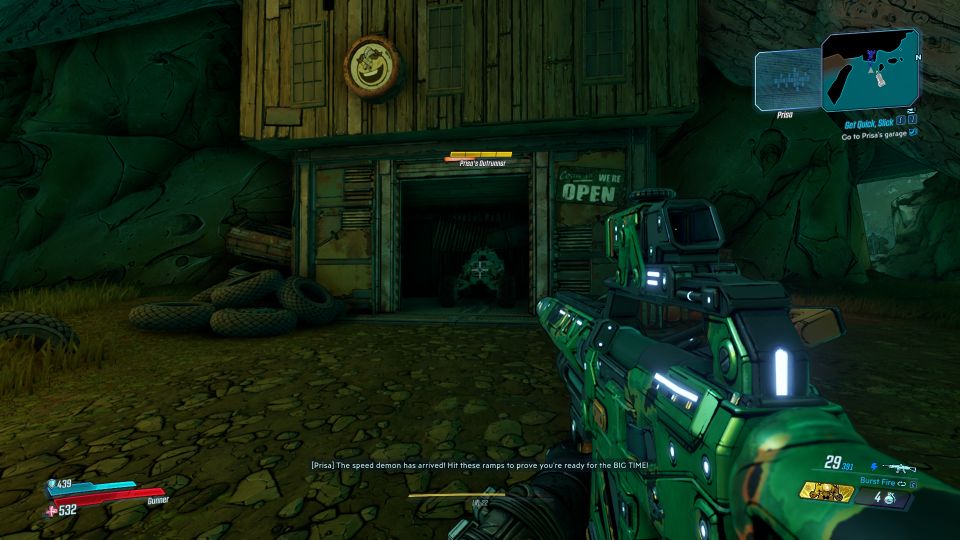 Jump 5 ramps
The first challenge is to jump five ramps. The ramps are all located close to each other. They are very straightforward.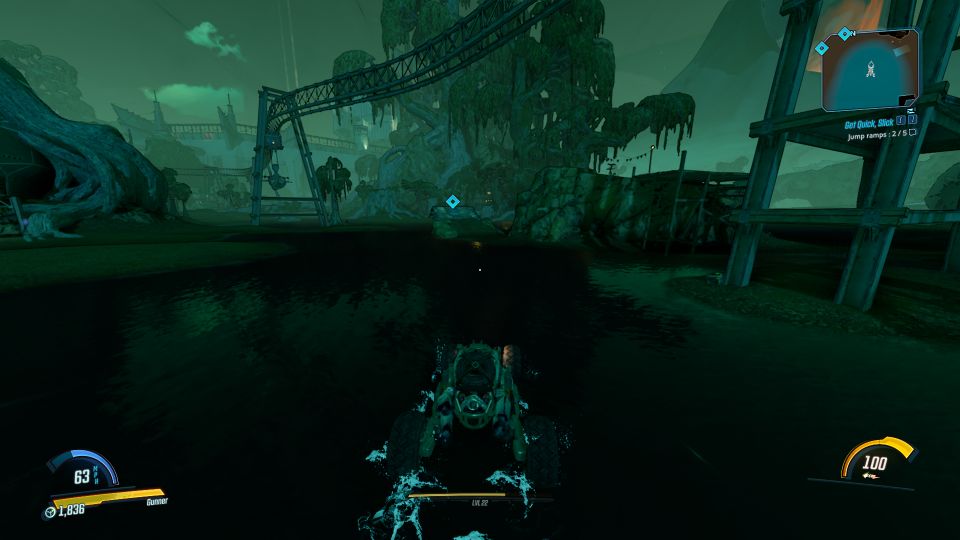 Jump over logs
The second challenge is to jump over logs using a bigger ramp. This one is still pretty easy.
You just have to build up speed to pass this one. You don't need to jump to the other ramp to succeed; as long as you go over the logs cleanly.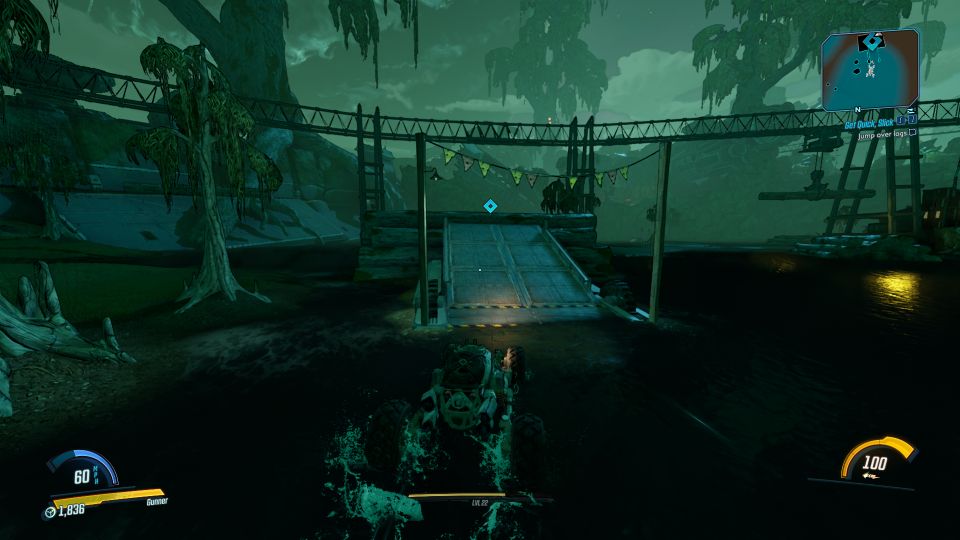 Do the Big Jump
The last challenge is the "Big Jump". This one is obviously more difficult. If you don't have enough speed, you may get stuck at the platform and you'll need a new vehicle.
Start accelerating from far and you'll have enough speed.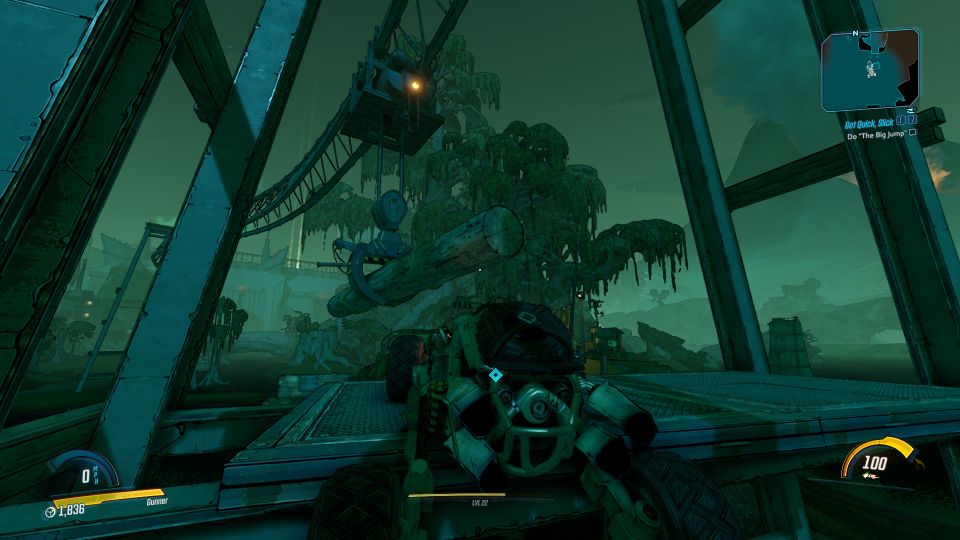 After going through the first ramp, you still need to jump to the next platform.
This Big Jump requires going over 2 platforms.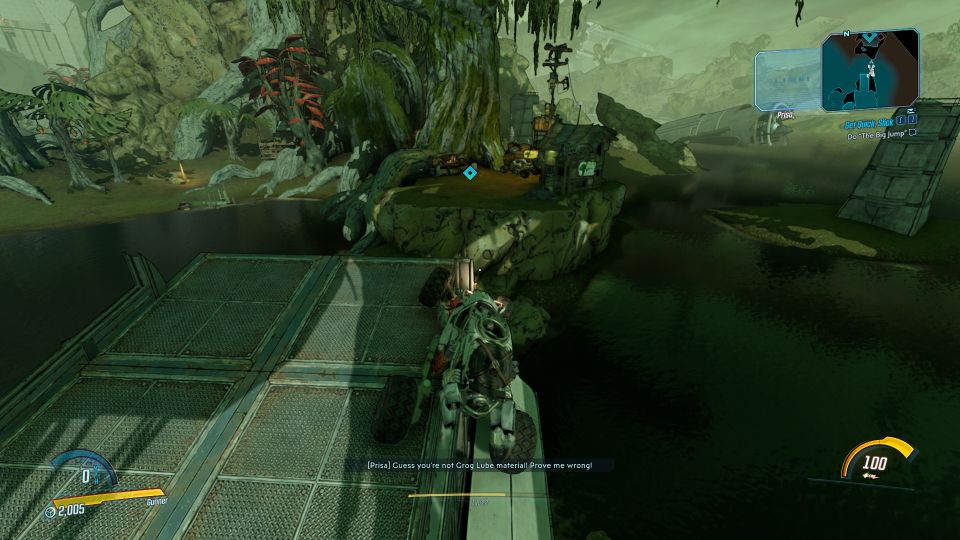 Destroy Pops' Outrunner
Prisa will ask you to destroy the Outrunner which belonged to her dad who's dead.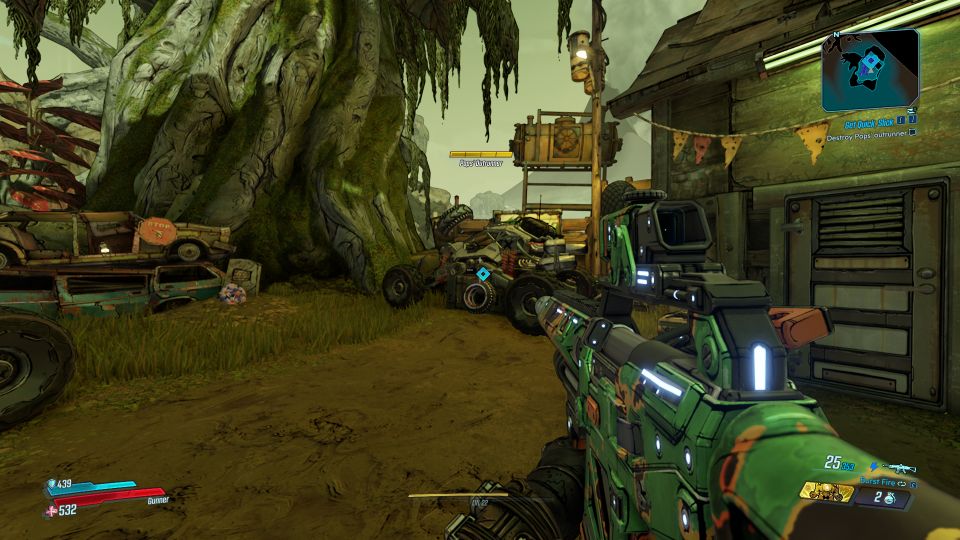 Take Pops' loot
Take the loot from the fridge. They belonged to her pops.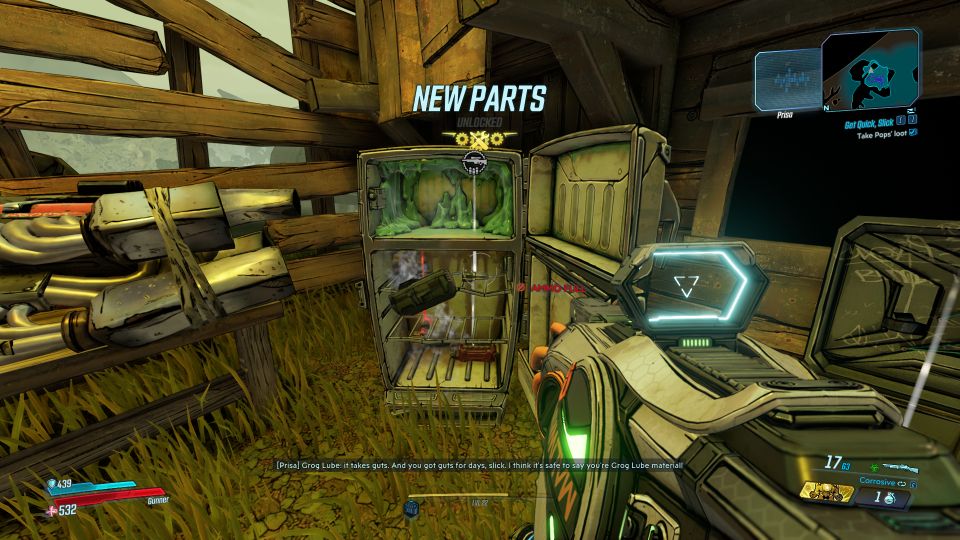 The mission ends here. You will only earn cash.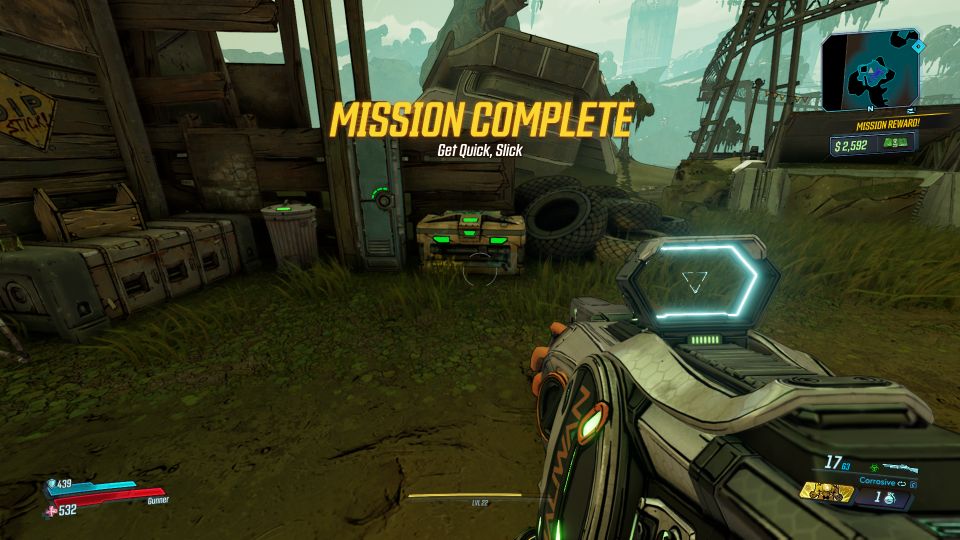 ---
Other articles:
Let's Get It Vaughn (A Or B): Borderlands 3 Side Mission
Porta Prison: Borderlands 3 Side Mission Guide
On The Blood Path: Borderlands 3 Side Mission Guide
Sacked: Borderlands 3 Side Mission Walkthrough