Yougou Cleansing is the last quest in the cleansing ritual series in Inazuma.
Your task is to head to the final step of the cleansing ritual and destroy the miasmic tumor.
Here's a walkthrough and guide of Yougou Cleansing in Genshin Impact.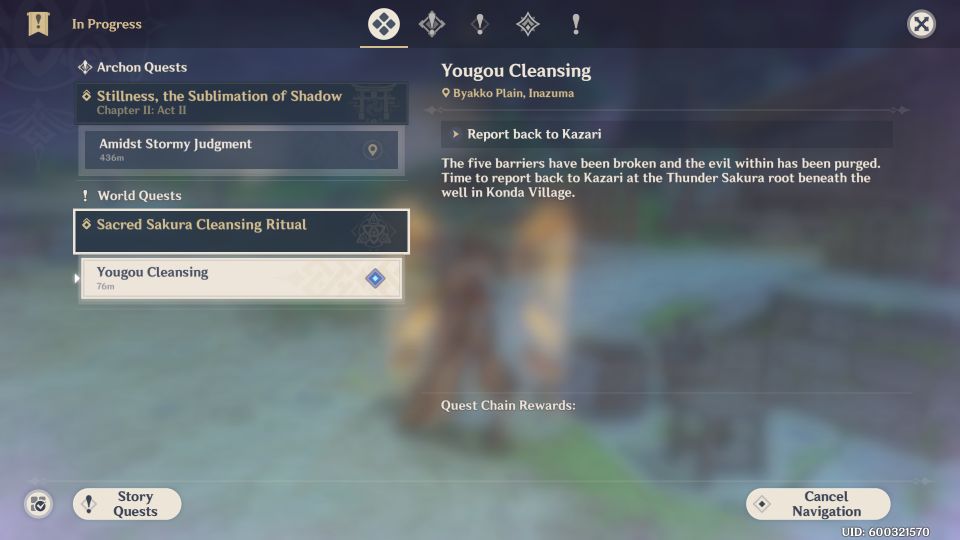 Talk to Kazari
To begin the quest, go back to the well entrance in Kondo Village.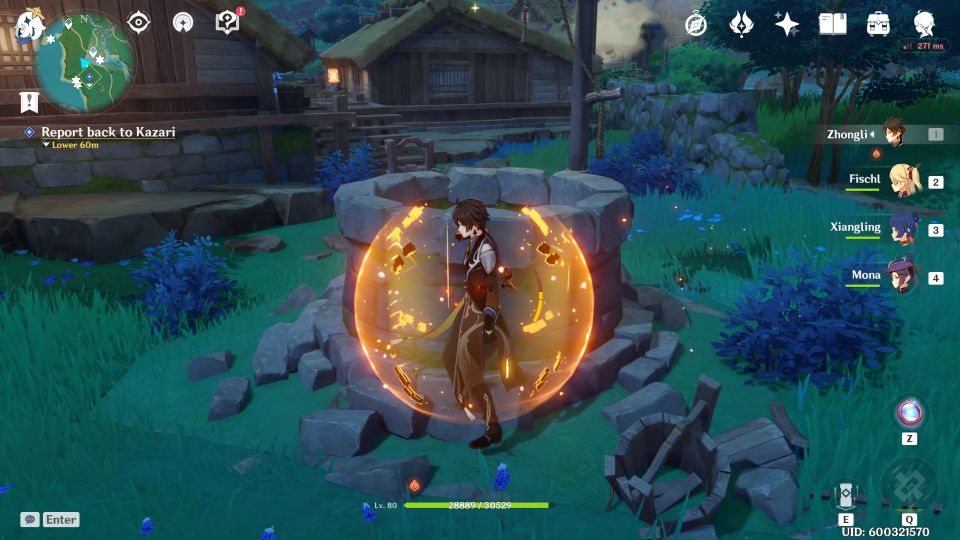 Use an electrogranum to go through the electro barrier where you first did the cleansing ritual.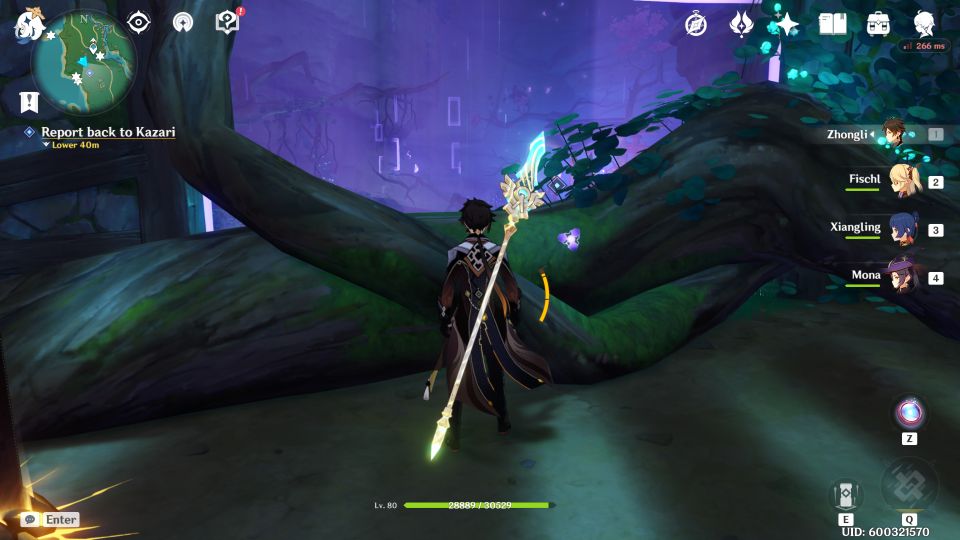 You will see Kazari waiting inside.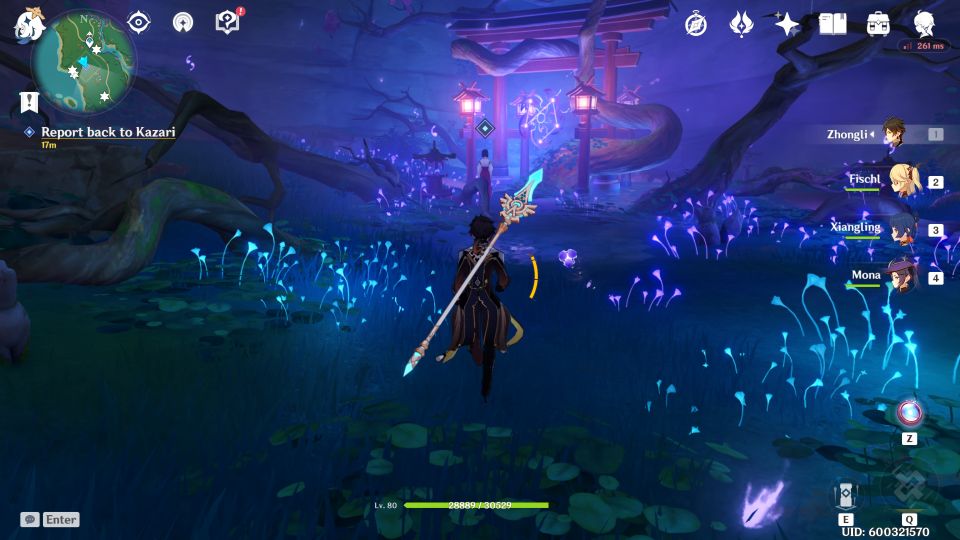 Head to the opening at Mt. Yougou
To perform the final step of the cleansing ritual, you have to go to Mt. Yougou. You can use the waypoint at Grand Narukami Shrine.
From the top, hover all the way down to the location marked on the map. You'll see a staircase and Kazari is waiting there.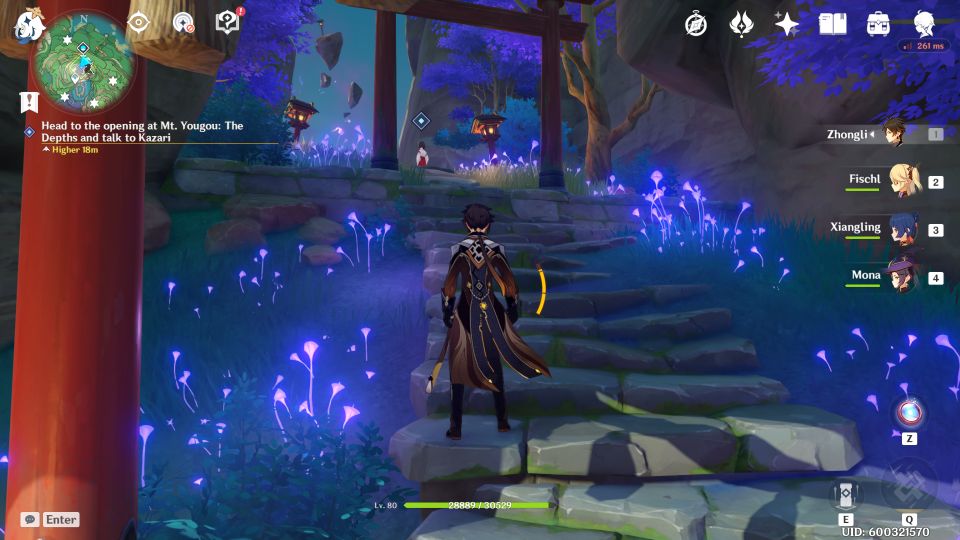 Jump in
When you're ready for the boss fight, jump into the depths.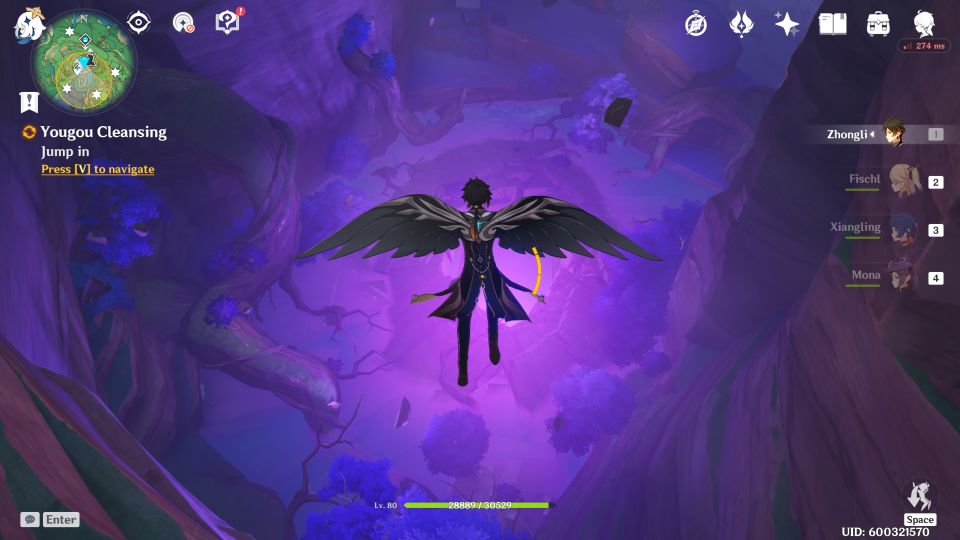 How to defeat Miasmic Tumor
One thing to note is that the area has balethunder. This means your character will lose HP from the concentrated electro energy as time goes on.
To stop it temporarily, keep summoning electrogranum during the fight. You will see plenty of electrogranum summoning roots around the area.
The boss will basically summon an Ochimusha first. Defeat the Ochimusha.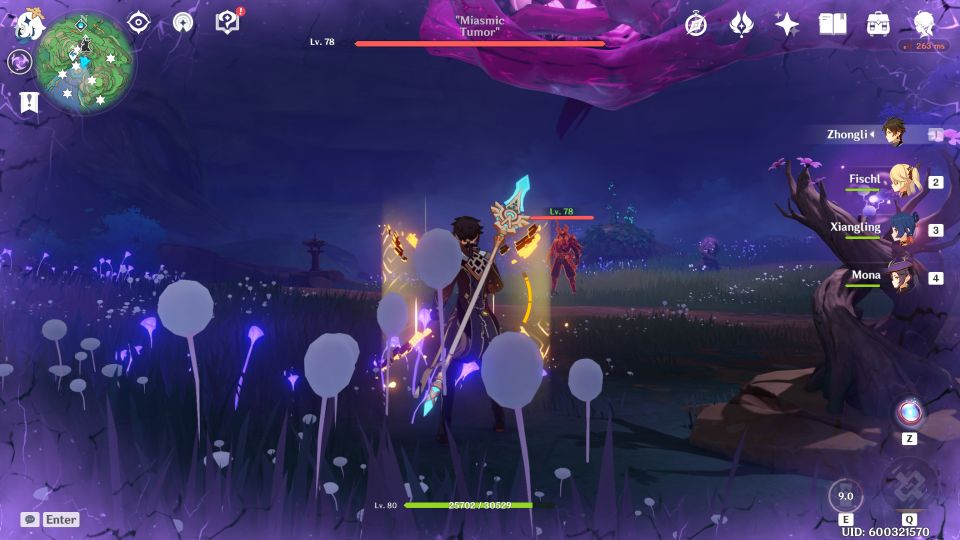 Then, you need to complete the cleansing ritual to bring the tumor (boss) down.
Follow the order shown on your screen. I'm not sure if the order is the same for every fight.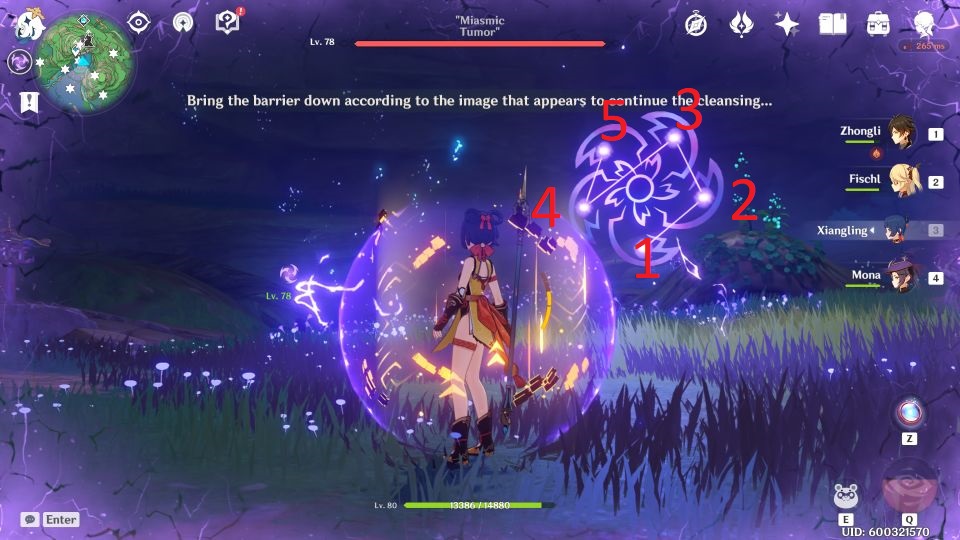 In any case, follow the correct order and then pray at the main statue to bring the boss down.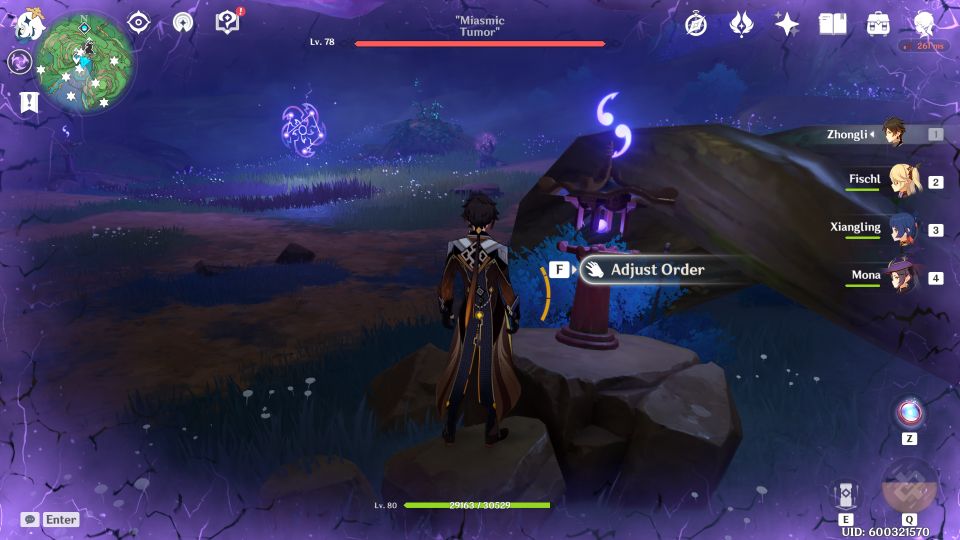 Once the boss is down, you can start launching your attacks to reduce the HP.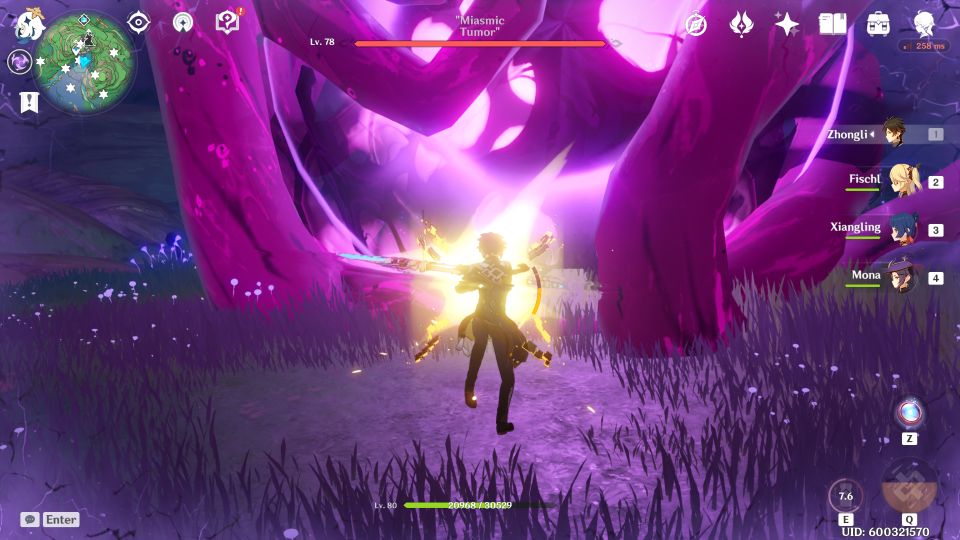 If the boss is not dead yet, you'll have to beat the Ochimusha and do the cleansing ritual again.
Once the boss is down, reduce its HP again.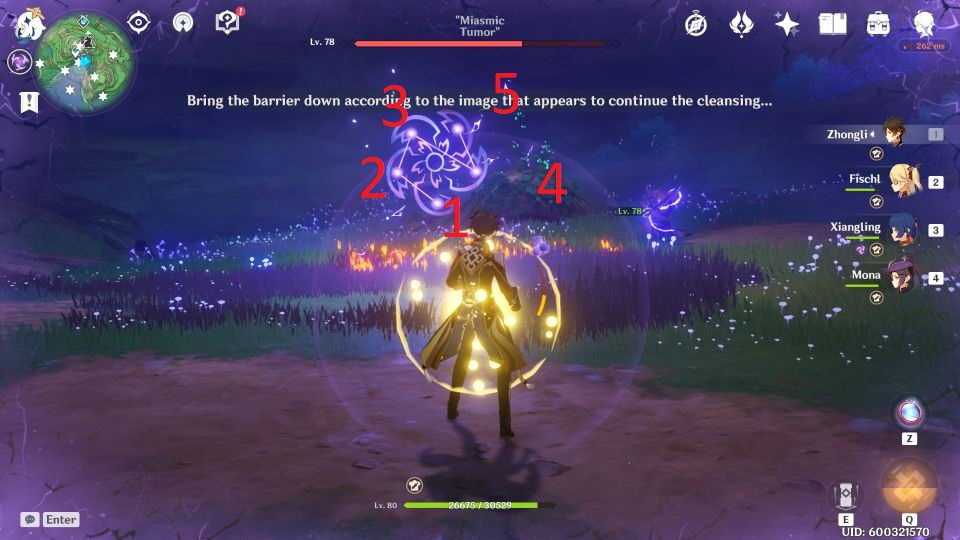 For the third time, the boss will spawn two Ochimushas instead.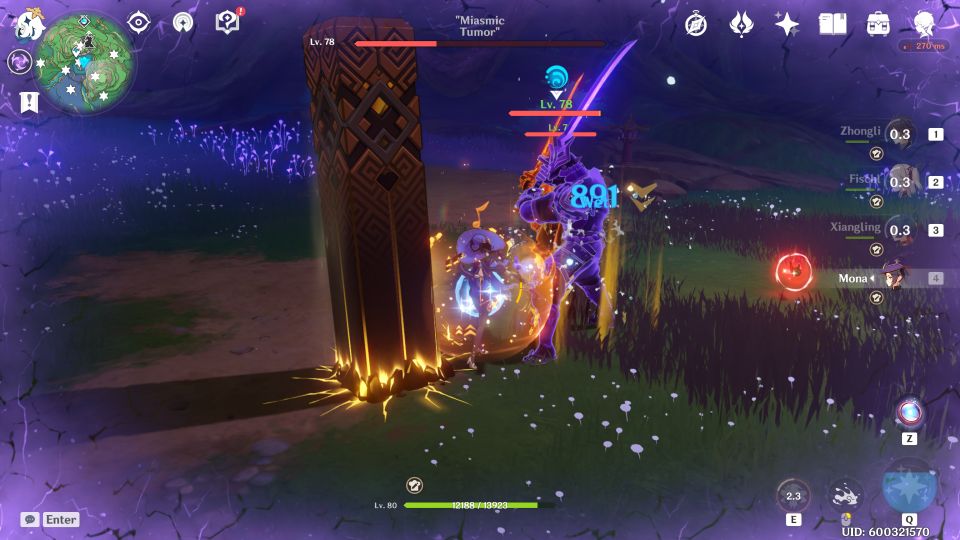 Take them down and complete the pattern yet again.
You should then be able to kill the tumor boss.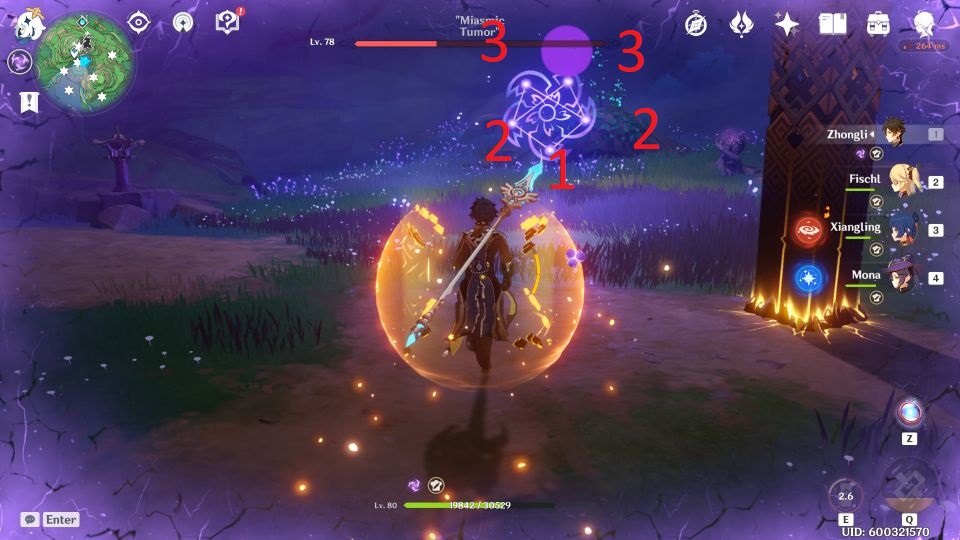 After the cutscene, pick up the mask and the quest ends here.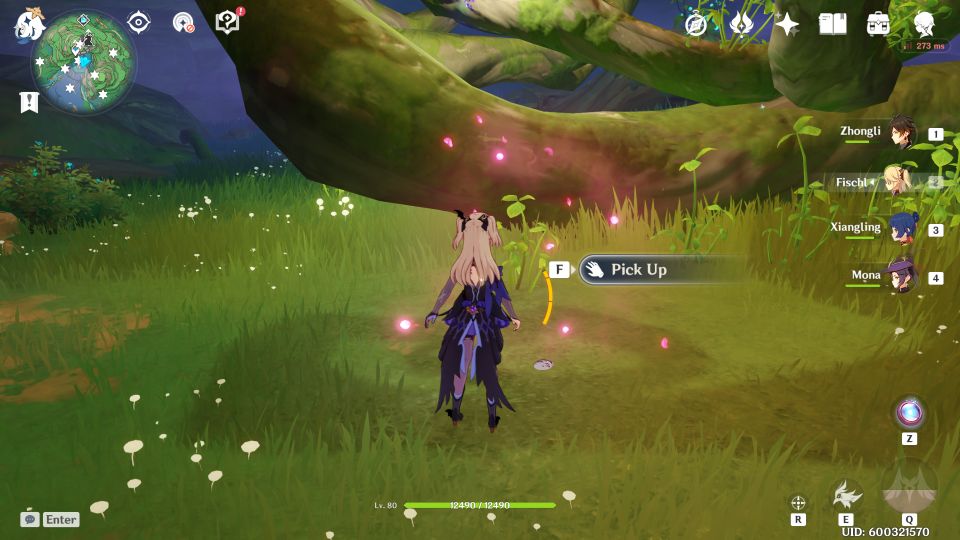 ---
Related posts:
Genshin Impact: Tidal Flat Outside Kamisato Estate Walkthrough